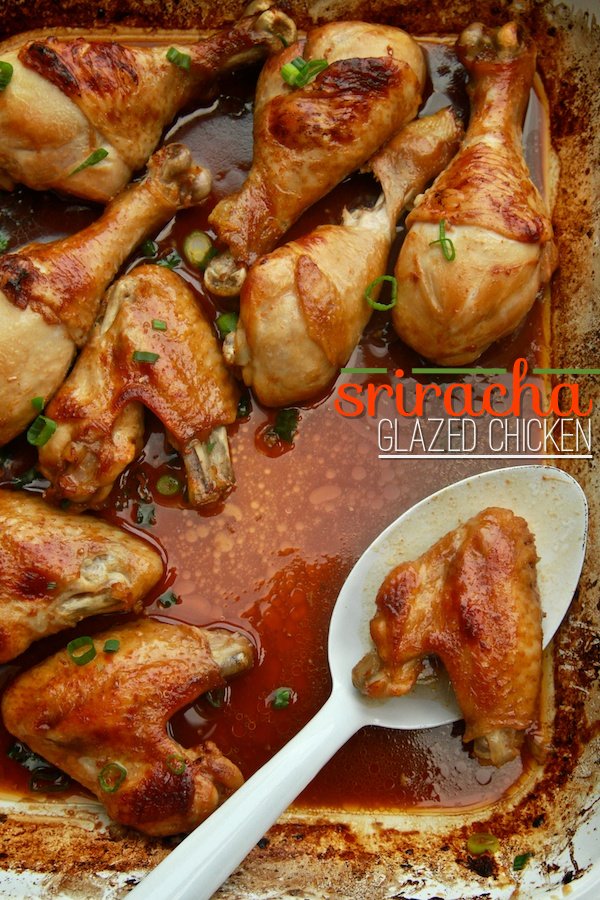 Food. It's the only way you'll get me to attend a sporting event. Tailgating? Sure, I'll be there as long as someone has some 7 layer dip. I'll even wear a hat if there's brownies. Baseball game? Only if I can have a hot dog with mustard & onions, a bag of peanuts and a chocolate malt. Hockey? I dunno. Never been! What kind of food do they serve? I'll buy us tickets as long as they have churros.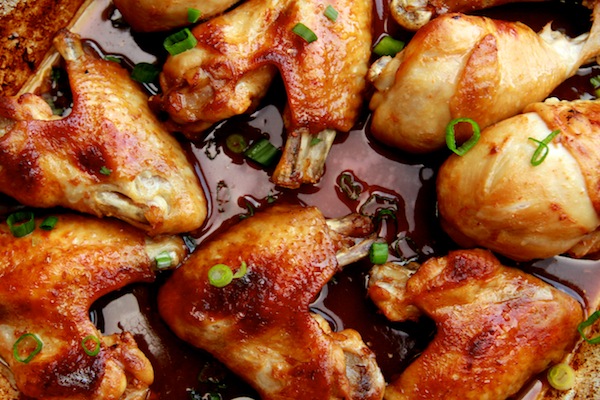 The Super Bowl is this weekend. Oh boy. The Super Bowl is all about FOOD, if you ask me.  Well that and commercials and halftime shows that involve Madonna and/or Beyonce. What to bring to a Super Bowl Party??? How about Bacon Cheeseburger Pizza, Homemade Soft Pretzels, Sticky Balsamic Ribs, Sausage Jalapeno Hushpuppies or Pizza Waffles?  Or what about these super easy spicy/sweet Sriracha Glazed Chicken wings & drumsticks?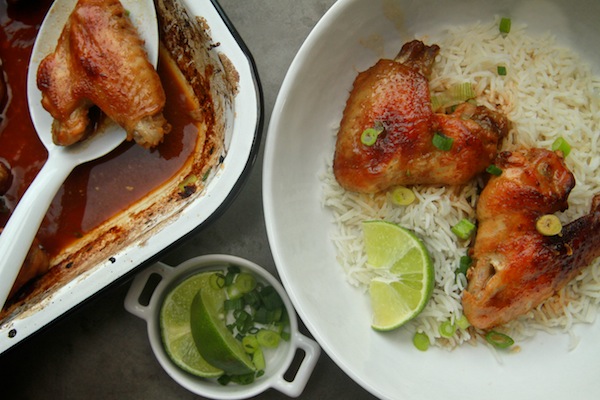 If you're looking for me during the big game, you'll find me hiding in my bedroom reading my kindle.  Chances are, I took your big plate of cookies with me. Lemme know when the halftime show is on!