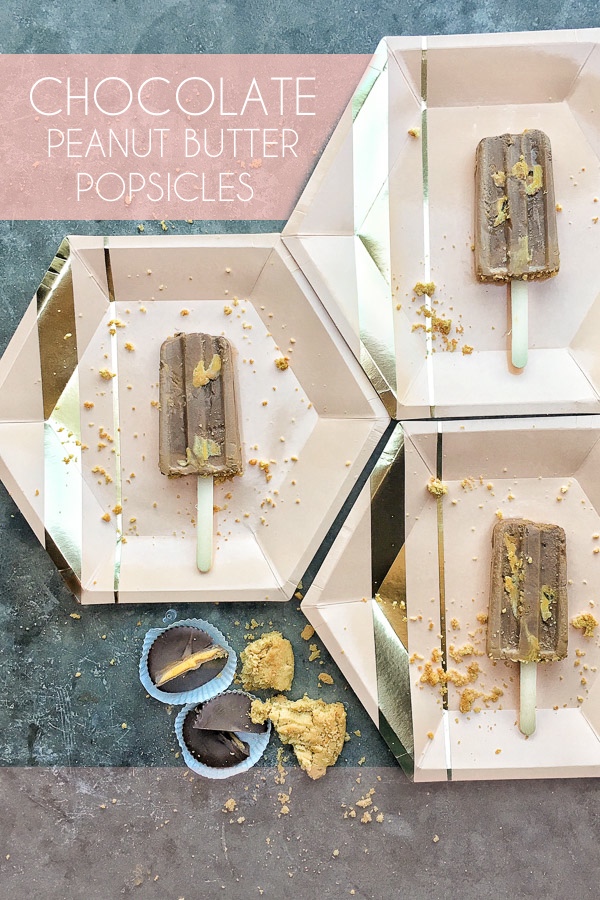 It's #popsicleweek ! More like popsicle weekend…cuz I'm late!!  My submission? These Chocolate Peanut Butter Popsicles.  Not sure if they're super photogenic but DANG they're good.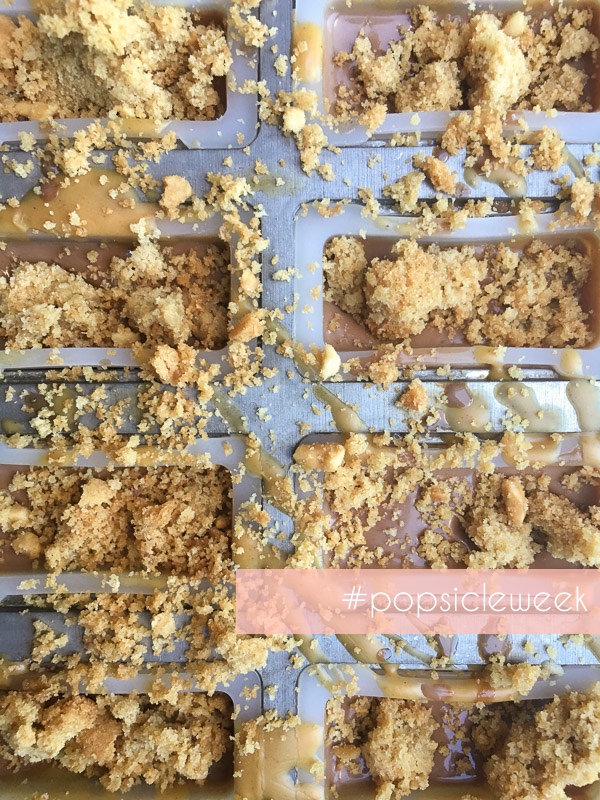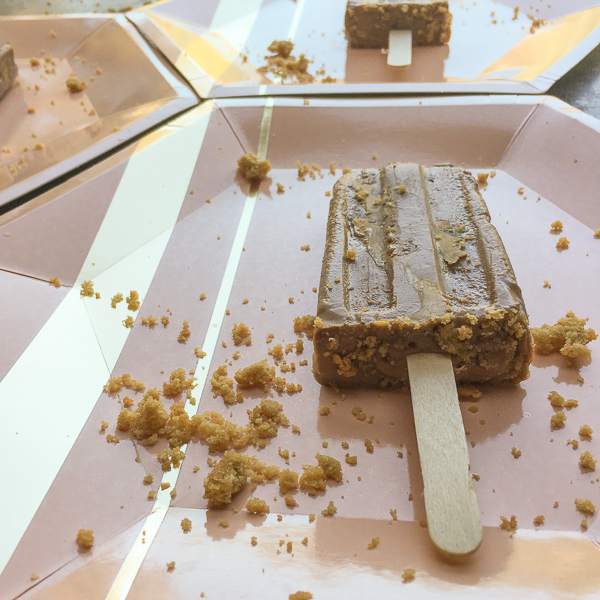 Not only do they have pieces of peanut butter cups in them, but there's also a swirl of creamy peanut butter, AND peanut butter cookies up in.  Have you ever had frozen cookies?
They're the best. I always stash a few in our freezer for safe keeping. Here's a little side note-  I saw a parent hack the other day where someone had put all of their candy stash in a frozen vegetable bag in the freezer because their kids would NEVER think to look in there. Genius, right?!  I am going to have to put a few of these in a bag of frozen corn we have. Actually…can someone just figure out how to hide them from me so I don't eat them all? Please/thank you.