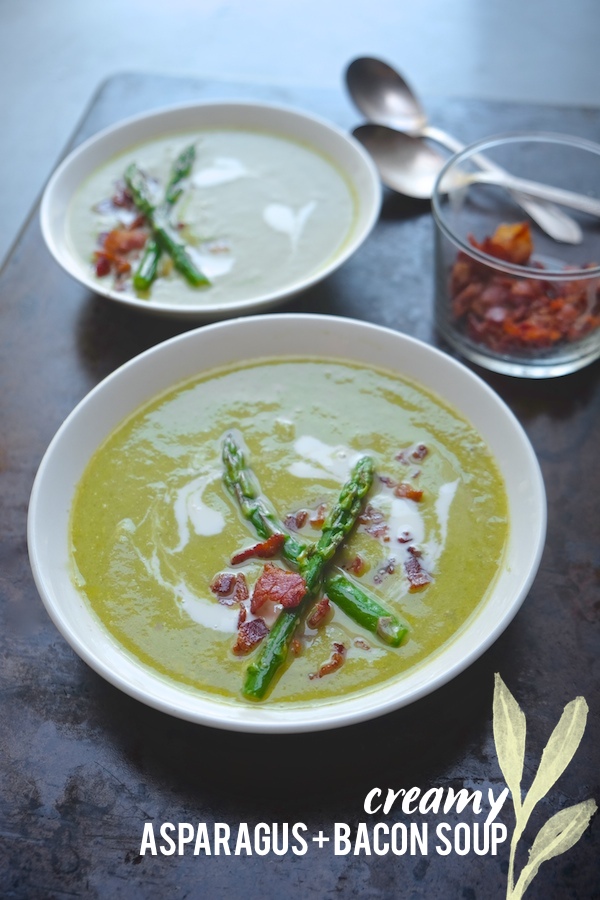 Creamy Asparagus and Bacon Soup is here to brighten your Monday. Oh Monday....ooof.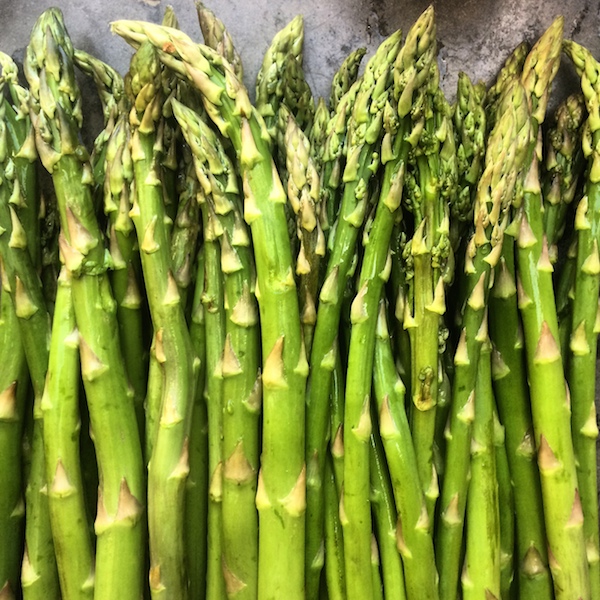 Whenever I see asparagus for a good price at the market, I stock up! Whenever I see asparagus I also think of the song from Alf. Here I found a clip for you....it's all jacked up but you can see why I have it stuck in my head. Asparagus Asparagus...it's good for your table...Asparagus Asparagus whenever you are able.... Oh gosh what have I done?
If you hadn't noticed, I bought too much asparagus this week. TWO POUNDS.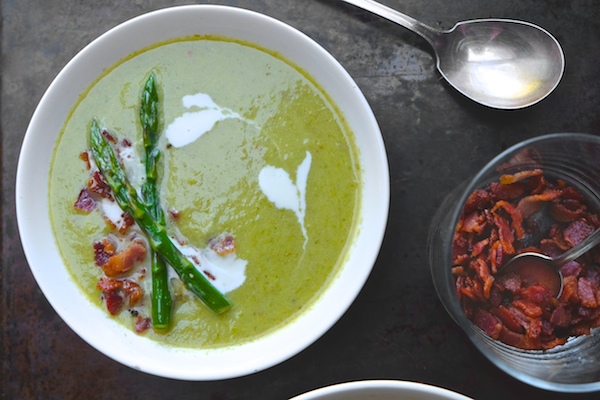 Smoky bacon is the real star in this soup. We crisp some up set it aside for your topping pleasure. Then we cook the onions, garlic and asparagus in the bacon fat and make a soup from it. Creme fraiche is added at the very end for the creamy component. Because creme fraiche is a little tart, it adds the perfect balance. Asparagus Asparagus (soup) whenever you are able. Oh man...I gotta show Cooper an episode of ALF now.