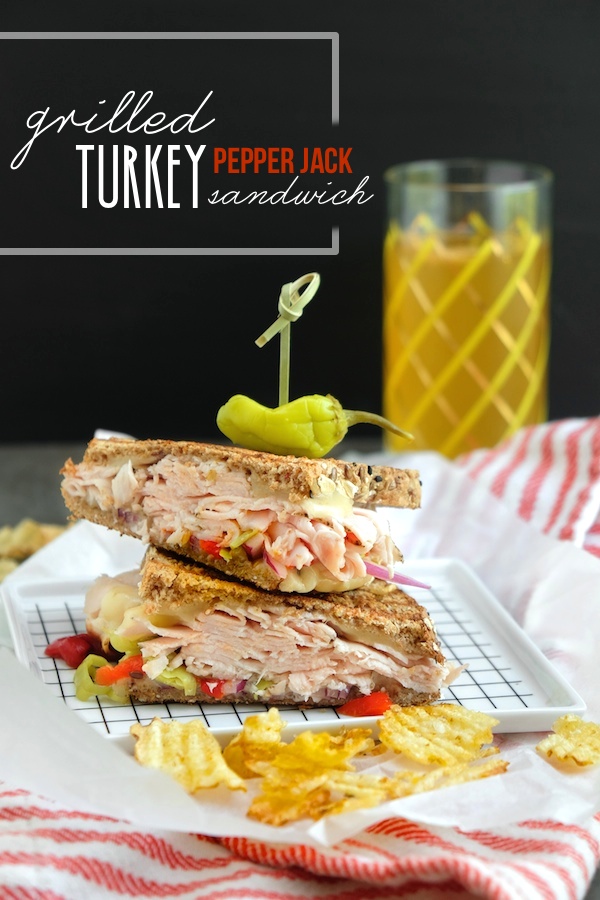 Sometimes you just need a really good sandwich. One that's hearty and full of flavor. One that makes you want to punch something because it's SO DANG GOOD.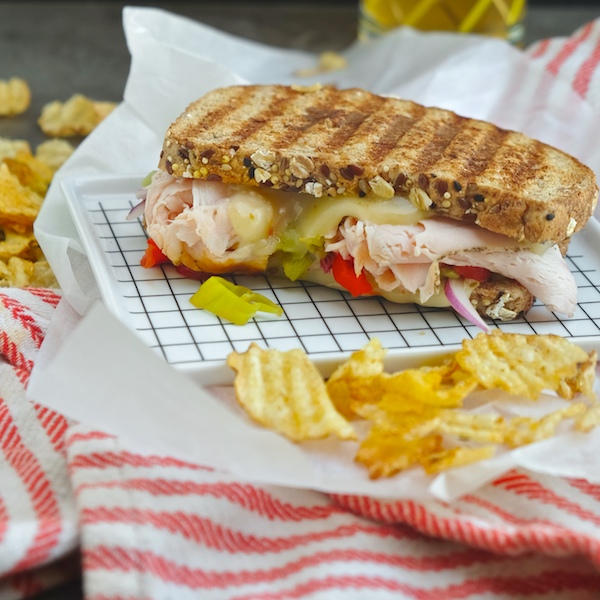 Here we have a PEPPER EXTRAVAGANZA!  Sliced peppered turkey with pepper jack cheese, pepperoncini and roasted peppers. I threw in some sliced red onions for extra bite.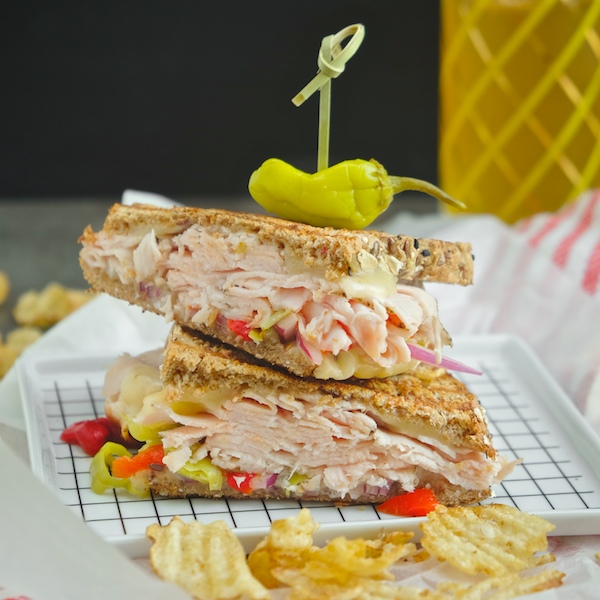 This is all sandwiched between one of my favorite sandwich breads- Dave's Killer Bread (in 21 Whole Grains and Seeds).  That seedy crunch you get from their breads can't be beat!