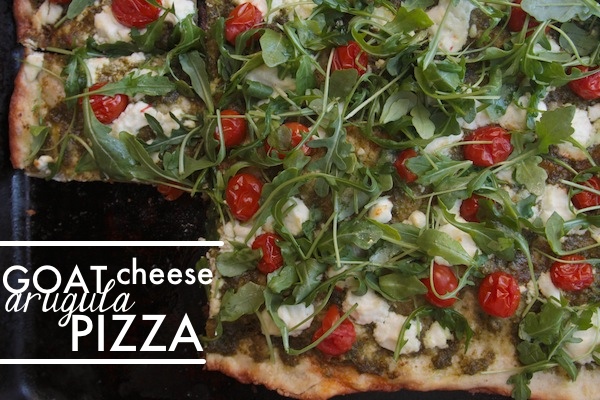 Now that we're creeping into the warmer weather months (at least here in California!) it's time to start thinking about a new food season!  My brain is preparing myself for bathing suit weather which means I'm beginning to think about adding greens like WHOA to my diet. My brain is also trying to convince me that it's cool to eat 5 pieces of pizza. This brain can't be convinced otherwise.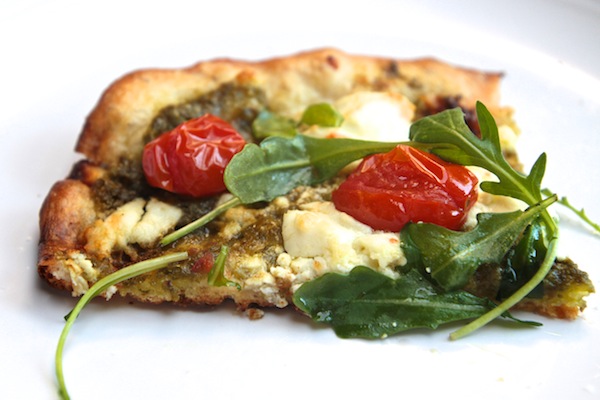 Let's compromise. Let's make baby steps to getting bathing suit ready. Sure, I really just want to eat potatoes on my pizza, but that's not gonna get me into a bathing suit anytime suit. Sidenote: Have you ever eaten pizza in a control top bathing suit? It's the worst.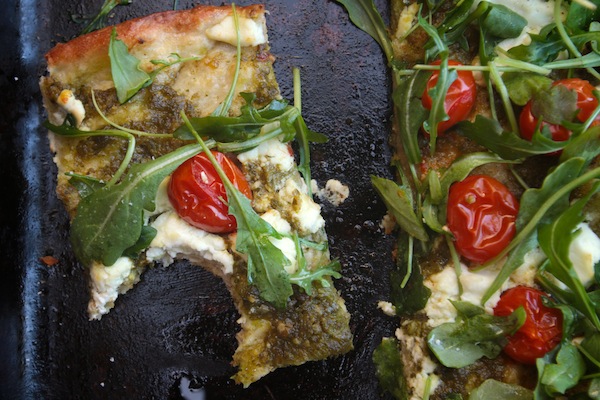 I think this pizza is practically salad. Pesto coats the dough (that's green!), goat cheese adds a creamy tang, roasted tomatoes provide sweetness and that mound of arugula on top? Peppery salad component!  Control top bathing suit, here I come!
Just not while eating pizza…