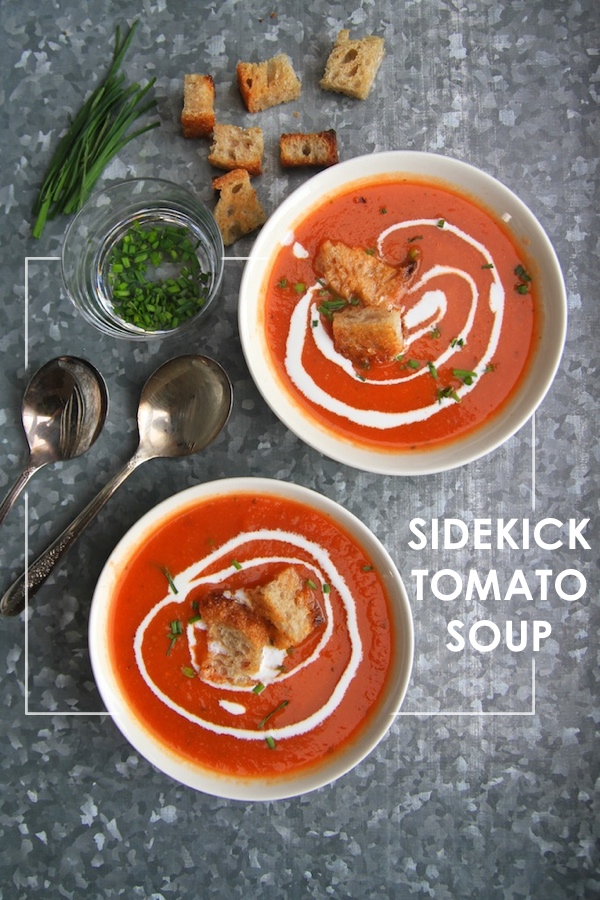 I've had this recipe taped next to my computer since 2013. Sidekick Tomato Soup from Cowgirl Creamery, featured in Sunset magazine. I've wanted to make tomato soup for ages and I figured that if you're going to have an ahhhhhhmazing cheese shop/restaurant, you must know a few things about tomato soup.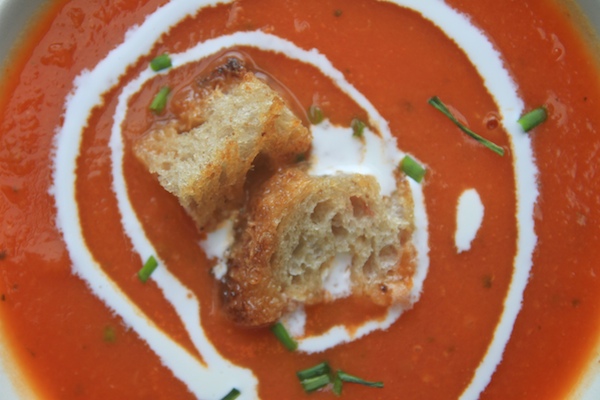 The only I regret I have is taking two years to make this recipe. What heck is wrong with me?!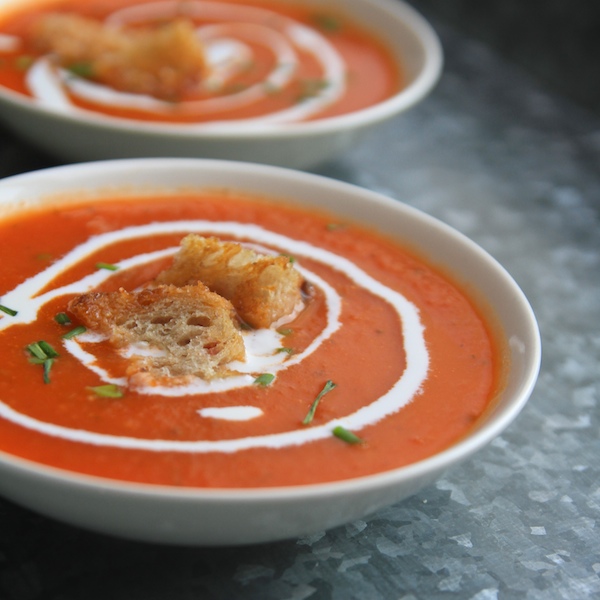 There's sweetness in the soup thanks to the carrots. There's spiciness thanks to the red pepper flakes. There's creaminess thanks to the crème fraîche and the cool part about it is that you can adjust the creaminess to your taste! Of course I added croutons because how could you not?!! I'd pair it with one of my famous (to my family) sourdough grilled cheese sandwiches. Comfort and a half!