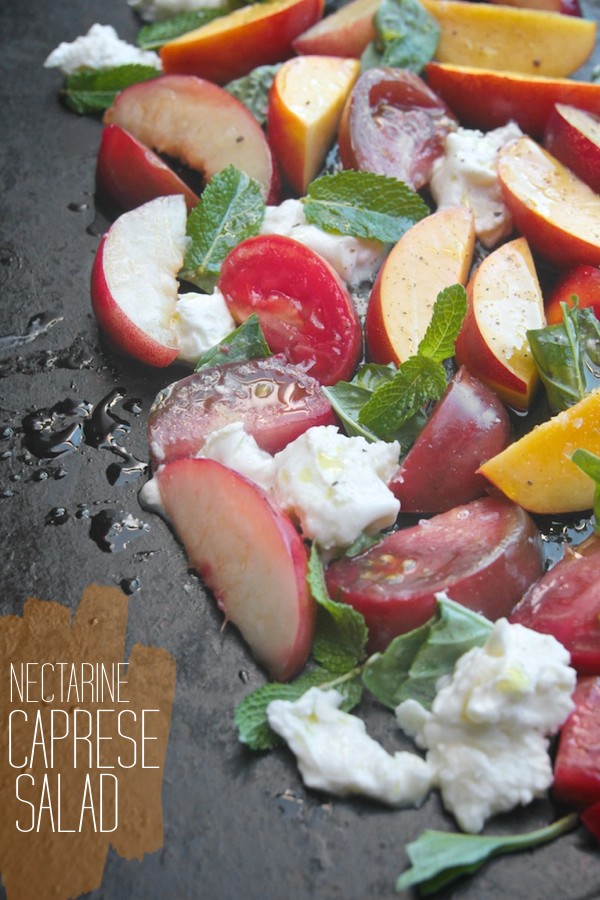 I bought myself a flat of nectarines. I'm not sure what I was thinking because Cooper doesn't want to even try one and my husband does not think to eat a piece of fruit when he's hungry. So, this means I will be eating nectarines for the next week now.  I've already learned that I cannot eat one while driving home from work, unless I feel cool with stains all over my clothes and a sticky steering wheel. Ew and Noooo.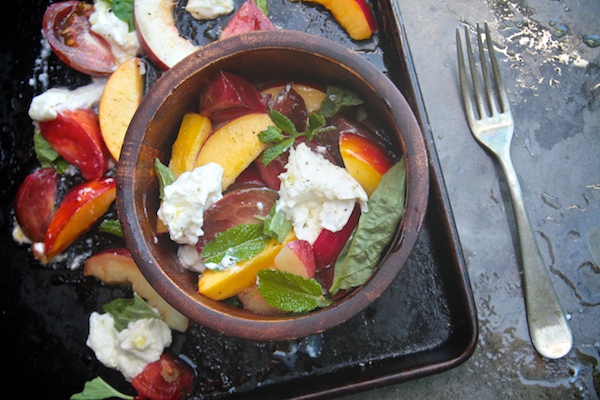 And then I saw this recipe in a recent Sunset Magazine issue…It had been sitting on my nightstand taunting me for the past week. The stars aligned and the nectarines arrived and so here we are. This is it.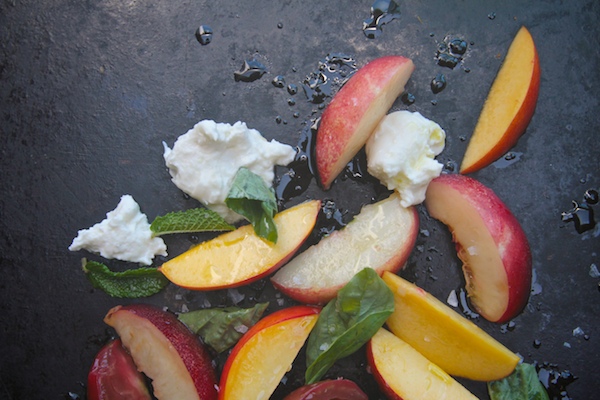 I've made a salad like this before but with watermelon and some slightly different ingredients. But with the nectarines, the texture is a bit different. There's a sweetness that catches up with you after you're almost done with a bite. The salt and the white balsamic vinegar add such a beautiful tang. One minute you're enjoying a tomato and the next a nectarine. It's all good. If you haven't added mint and nectarines to your Caprese, you MUST.  My husband, the non-fruit eater approved and that's saying a lot!