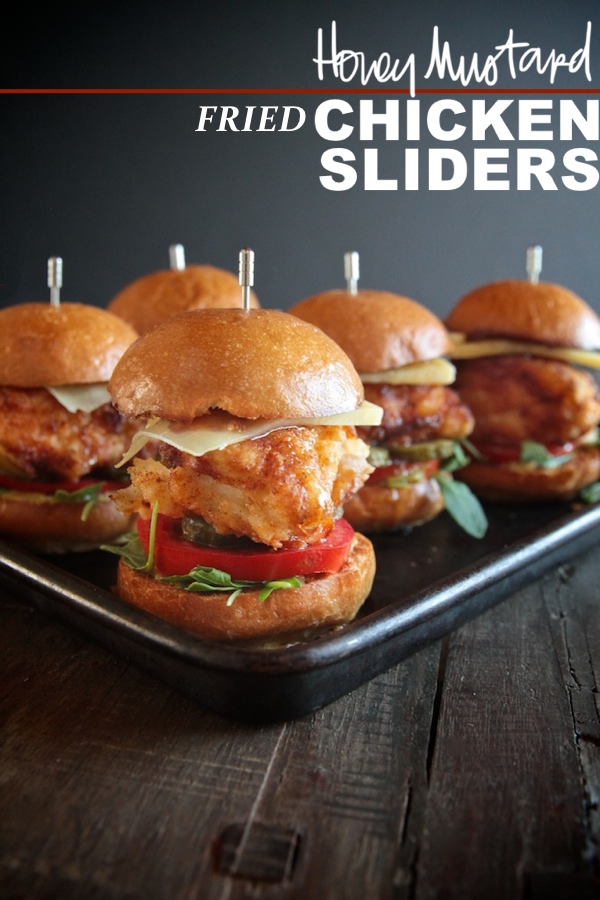 It dawned on me that I've never really had a lot of sandwich recipes around here. Well, I've made my share of panini  and am still obsessed with my panini press but I haven't been so good about getting in to the slider game. What up with that??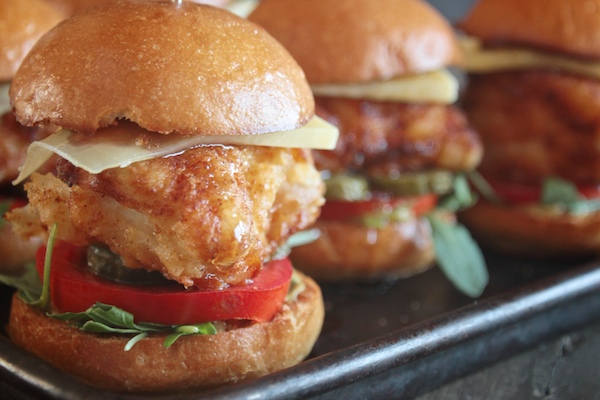 The first recipe (of many) I wanted to make from my friend Stephanie's new cookbook- Easy Gourmet: Awesome Recipes Anyone Can Cook was this fried chicken slider number because HELLO, SLIDERS.  There was something so appealing about having something relatively indulgent in bite size form. I also liked that the recipe made six total, so that means our family of three could have two a piece (with picky eater alterations on two) and be satisfied.  This recipe really is EASY GOURMET!  The fried chicken was flavorful and crisp and I added the sweetness of honey, the sharp bite of brown mustard, creamy aged cheddar, tangy dill pickle slices, peppery arugula and a juicy heirloom tomato slice to each sandwich. Talk about balance!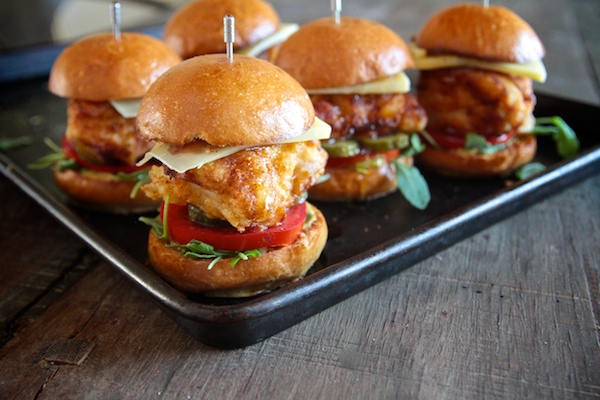 Picture perfect emoji, angel emoji, fire emoji, happy face emoji, lady in red dress dancing emoji, explosion emoji and cut!
Easy Gourmet is one of my favorite cookbooks this year. Check it out and you'll see why.
Way to go Stephanie!!