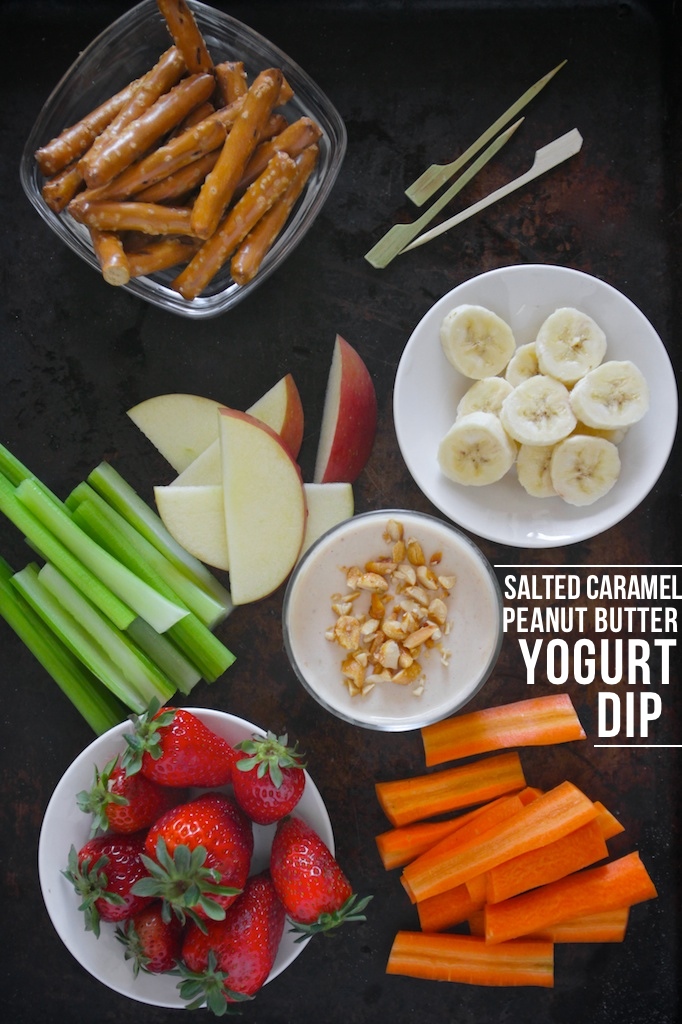 As much as I like having people over for a sit down/fancy dinner, I almost always prefer a last minute spontaneous play-date/party.  The expectations are lower, it's more carefree, and I haven't agonized over how unkempt my house is. You busy tonight? No? Come over! Maybe bring a dessert or a drink mixer would be cool and we'll hang out with the kids while I'll fix us a cocktail. By the way, my house is a total mess. Oh? Yours is too? Cool.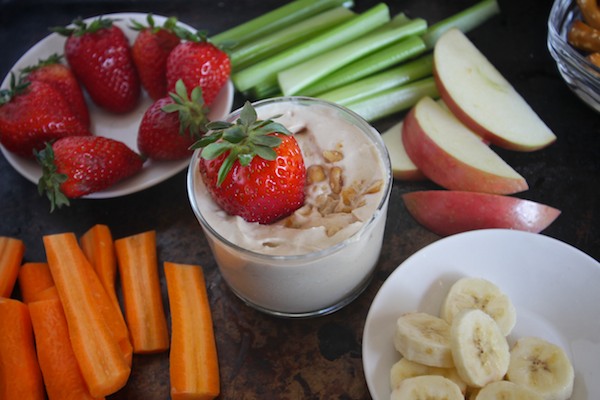 Another thing I love about the spontaneity is that I can dig into my pantry/fridge and make something out of nothing. It feels like I'm having my own Iron Chef battle; I secretly love a good culinary challenge! I just don't want you to be filming me nor do I want to be competing with a chef coat on.
Spontaneous Play-date Iron Chef Battle:
Something for the kids that's nutritious but makes them think they're eating something indulgent so we can get as many fruits & vegetables into their little bodies as possible.
Challenge Accepted.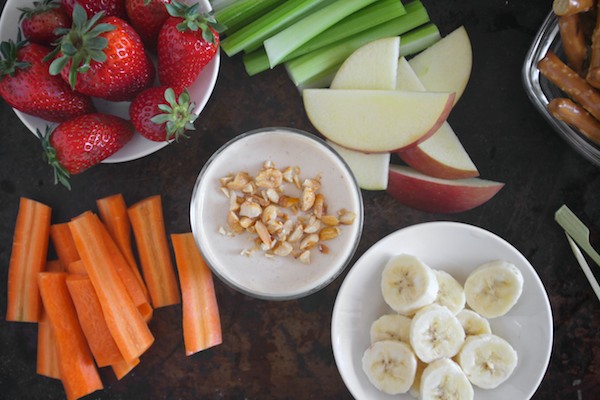 After a little rooting around in the pantry & raiding the fridge, I came up with this party spread ready for a gaggle of ravenous pruney fingered kids fresh out of the pool. The star of the show is this Salted Caramel Peanut Butter Dip- made from three simple ingredients