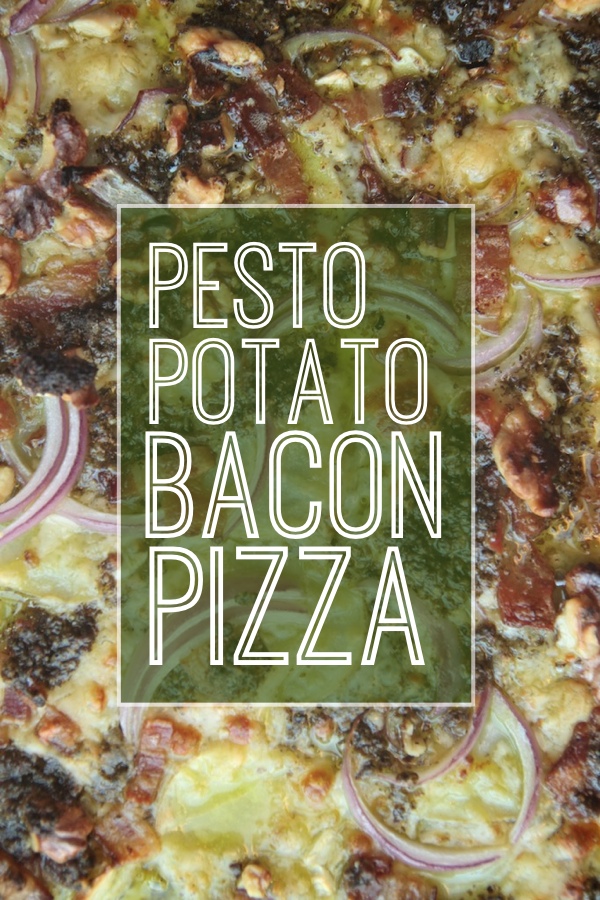 Today on the internet, a bunch of us food bloggers are having a virtual Baby Shower for Jessica of How Sweet It Is.
So…. that means FOOD FOR DAYS or more like WEEKS.
The theme of this baby shower is foods that are "Trashed Up."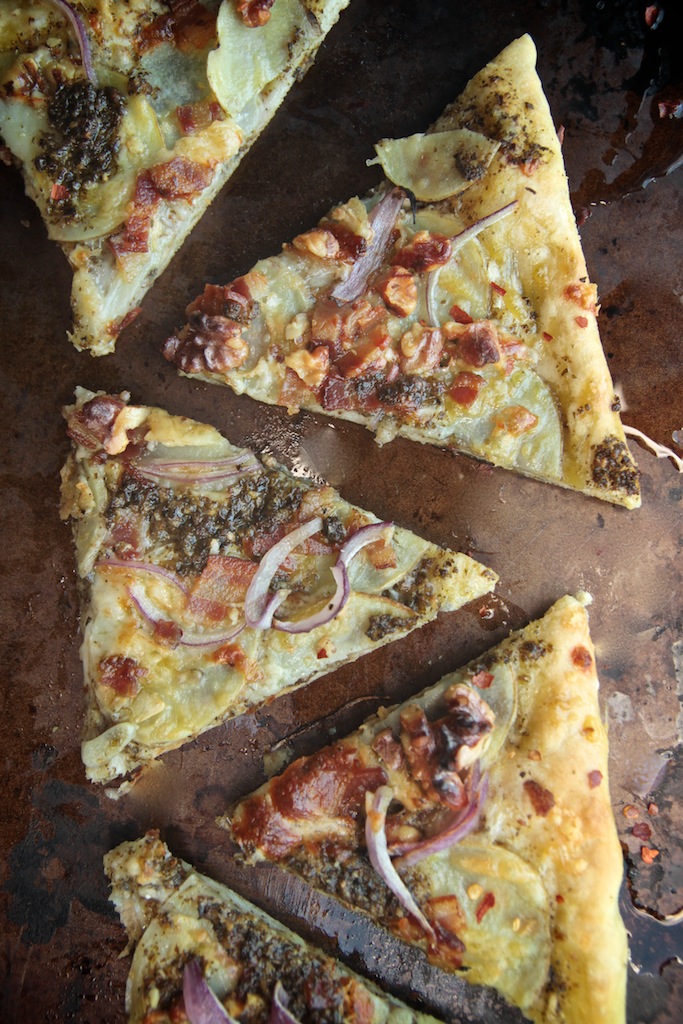 I wanted to tip the scales of indulgence and make a pizza with
POTATOES
PESTO and….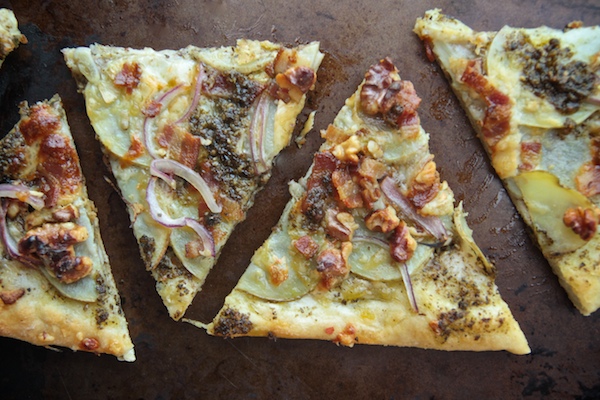 BACON.
And here it is… The potatoes add a creamy element the pesto is EVERYTHING and the bacon pushes the pizza to the edge! It's kinda like a pesto-y scalloped potato pizza situation.  I also added a few walnuts for good crunchy twist.
Congratulations, Jessica! I can't wait to see you become a mother! Your baby is going to be the best fed child EVER.  And if you have a picky eater child like I do…. I AM HERE TO CONSOLE YOU.