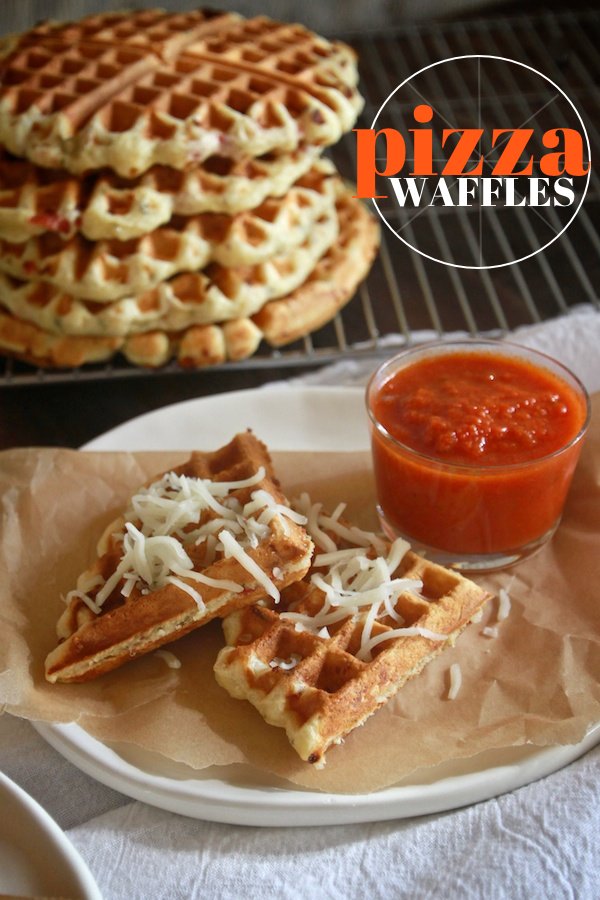 Pizza Waffles!! HELLO, crispy savory waffles fortified with Italian herbs, Parmesan cheese and mozzarella. I see you getting dipped into warm marinara. Look at you, you saucy little thang!  Breakfast for dinner has reached a whole new level.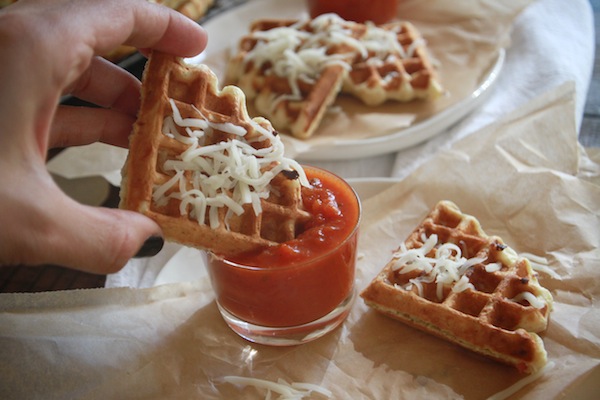 One of my readers (Hi Julie !!) left a comment on the Malted Waffle recipe last week saying that she adapted the recipe to make PIZZA WAFFLES. The second I read that I KNEW I had to have them. I mean…RIGHT?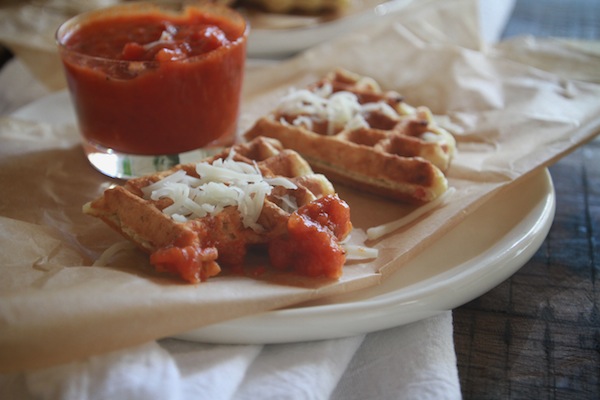 Here they are. Look at these beauties! How can we possibly top this level of deliciousness? How about we sandwich mozzarella in between two waffles and GRILL them in my  panini press. Now we're taking it to ANOTHER LEVEL.