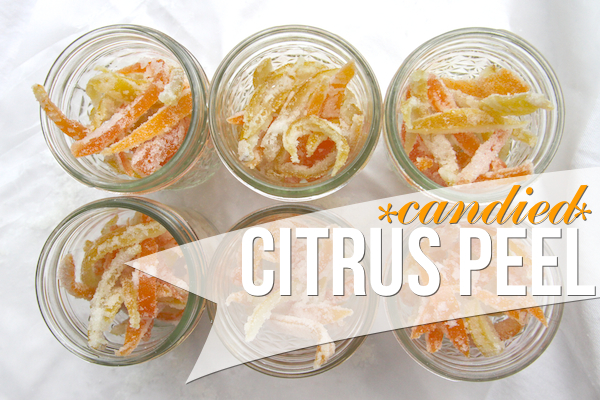 There's always a bunch of pressure with gift giving during the holidays. DANG!  It can be overwhelming! I like to make edible gifts for my friends & family each year because it works well with my budget and I get to flex my kitchen prowess. RAWR!  The act of making edible gifts also calms me in a way standing in line at a department store CANNOT.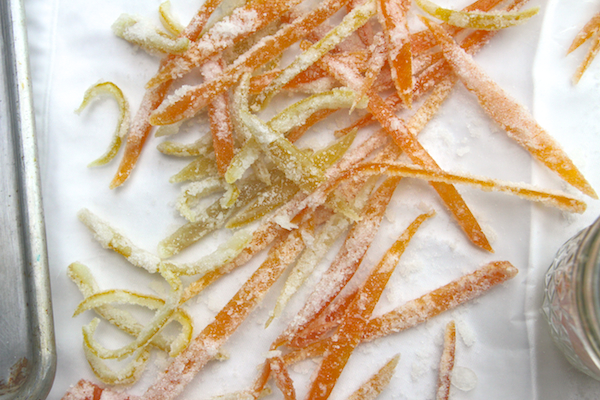 This year Candied Citrus Peel will be one of the edible gifts I give. They're made with love!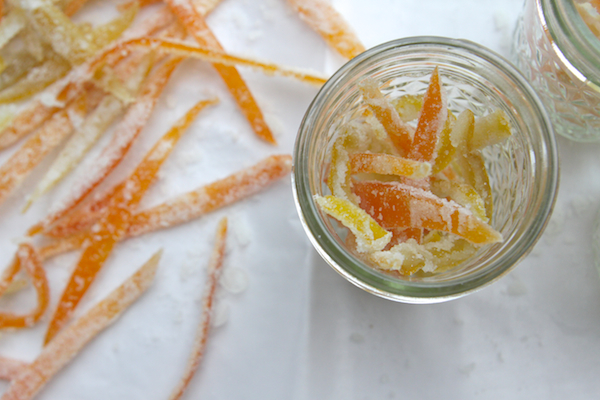 It takes a little bit of time (about a day to cure) but once you're done, you're left with 6 jars of awesomeness. These candied peels are delicious on their own, but can REALLY enhance a cocktail. You could also blend them up in a food processor and you'll instantly have citrus sugar. It's amazing on buttered toast or on top of a muffin. You could go a step further and dip them in chocolate. How about that?!
These are things you should tell whoever you're giving these to.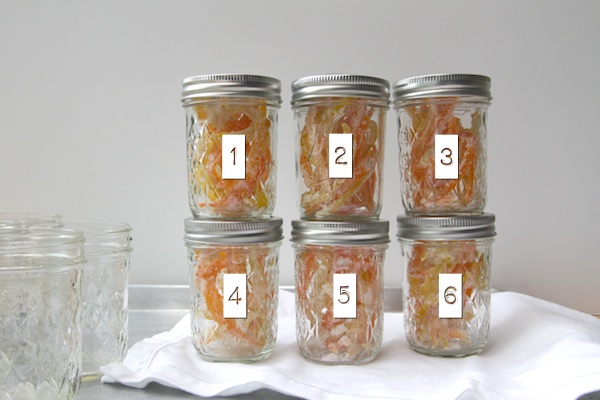 It's also a two-fer recipe! You get a really great citrus simple syrup that you can gift as well. You'll have enough citrus left to make this cocktail!
And if you're really into lemon, I suggest making a batch or two of Limoncello.  You have time!
And we're off!
With this batch, I used a combo of lemon & grapefruit. I love them both! Orange would be fantastic too.
I'm also contemplating doing a batch with lime. How fab would that be in a cocktail? SUPER FAB.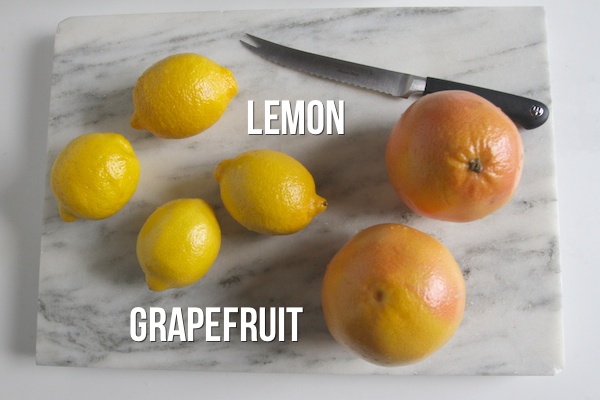 Sugar, water & a pot. That is all.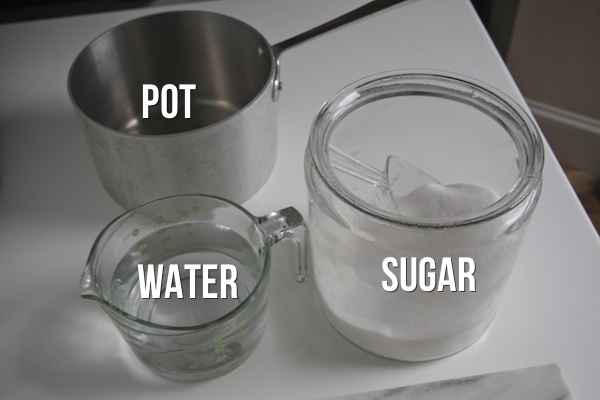 You need to remove the peels. Do it in segments.
A-peeling, isn't it?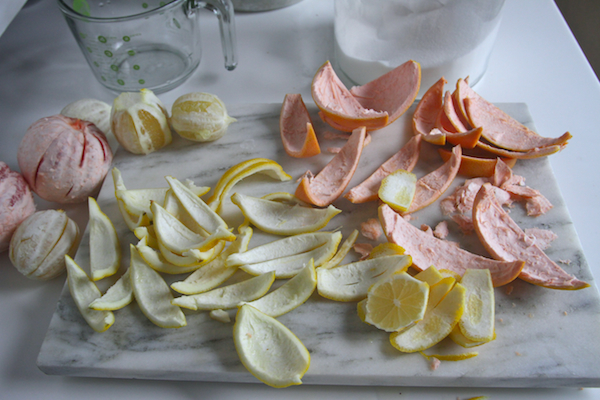 You also need to remove the pith. I stood here removing the pith for awhile and kept repeating the words PITHY PARTY in my head. This is how my brain works. My brain enjoys puns. It really does.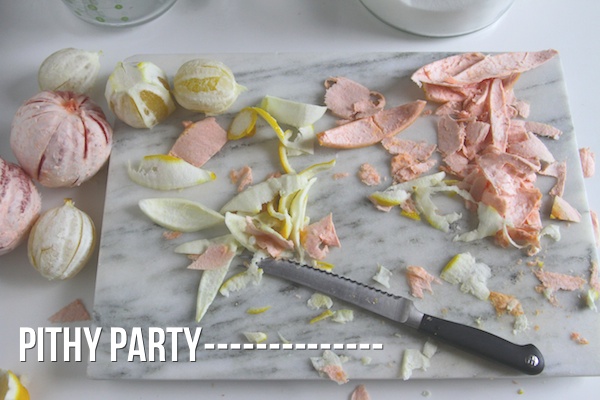 Now you need to slice up the peels. I left some pith on my lemon. Judge not. The end result tasted fine.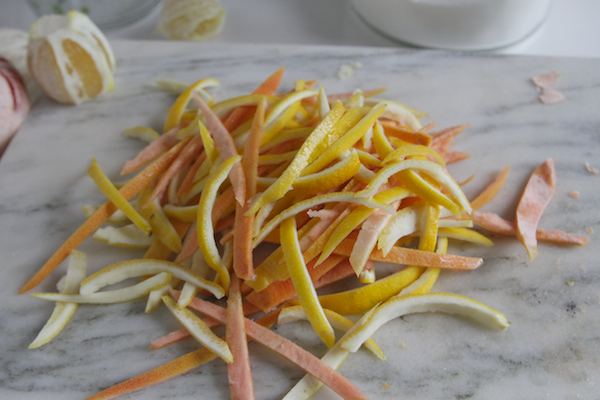 OK. First thing's first. We must boil the peels in water TWICE. Boil. Drain. Boil.
This not only cleans the peels of any residue, it removes bitterness!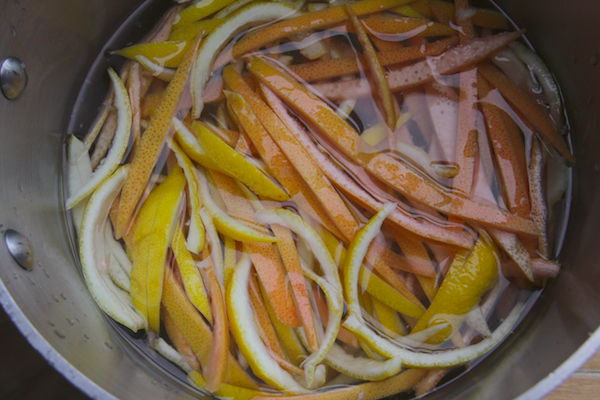 Now we simmer the peels in the simple syrup until the peels get all translucent.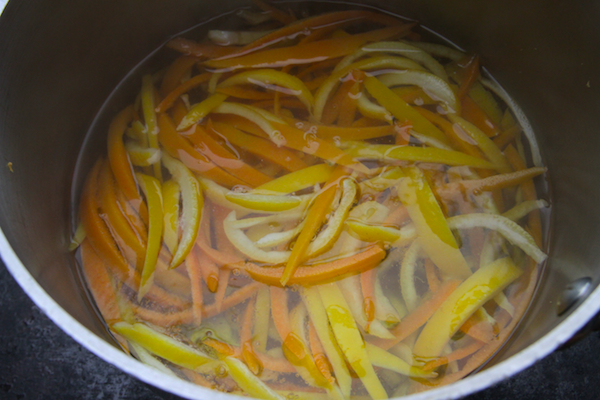 Can you see the difference?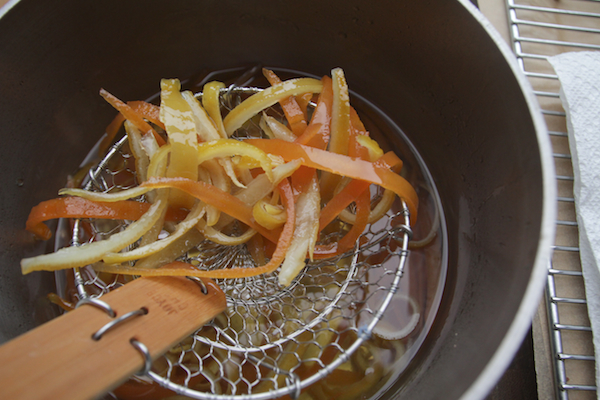 Once they are cooled, drain them well with a paper towel and roll them in sugar.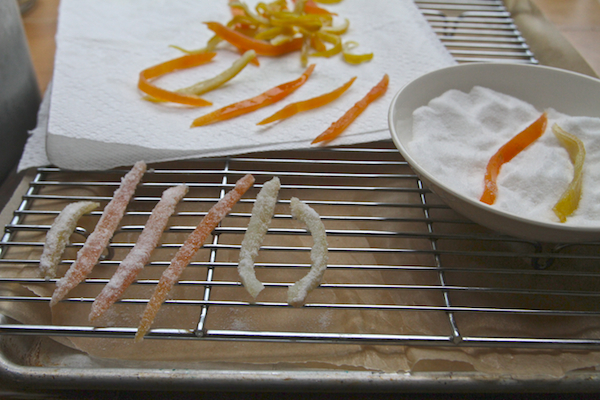 Put them on a rimmed baking sheet. They need to harden. This process takes a day or two depending on the moisture in your house.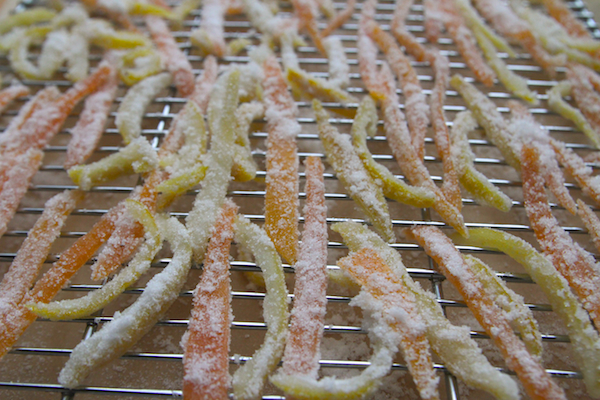 Take the citrus simple syrup and strain it into bottles. Instant citrus simple syrup! MORE GIFTS.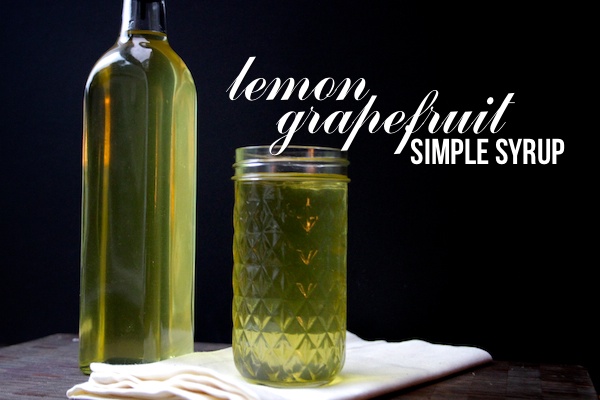 After 1 day, they're hard. Not too hard! They won't break your teeth-hard.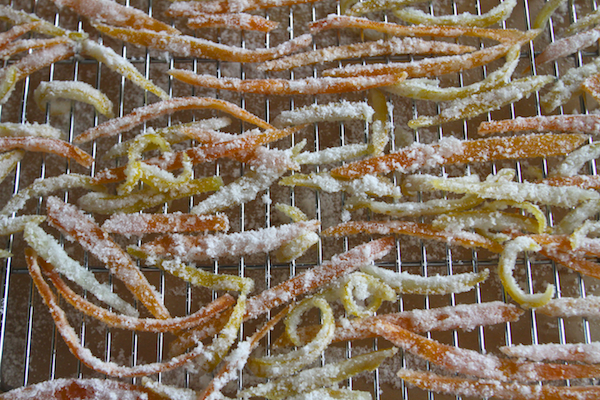 Package them up in jars or little boxes.
Let's get zesty/gifty!

Candied Citrus Peel

makes about 3 cups

recipe adapted from Martha Stewart Living

2 grapefruits
4 lemons
4 cups sugar, plus more for rolling
4 cups water

Using a pairing knife, make 6 slits along curve from top to bottom of each citrus fruit, cutting through peel but not into fruit. Using your fingers, gently remove peel. Reserve remainder of fruit for another use. Slice each piece of peel lengthwise into 1/4 inch wide strips. Trim excess pith from each strip, and discard.

Place strips in a large saucepan, and cover with cold water. Bring to a boil, then drain. Repeat twice.

Bring sugar and 4 cups water to a boil, stirring occasionally until sugar has dissolved. Wash down sides of pan with a wet brush to prevent crystals from forming. Add strips to boiling syrup; reduce heat to medium-low and simmer gently, without stirring, until strips are translucent, about 1 hour. Remove from heat and let strips cool in syrup.

Using a slotted spoon, transfer strips to a wire placed in a rimmed baking sheet. Wipe off excess syrup with paper towels, then roll strips in sugar. Arrange in a single layer on a wire rack, and let dry for at least 24 hours. Sugar peels can be stored in an air tight container at room temperature up to 2 weeks.