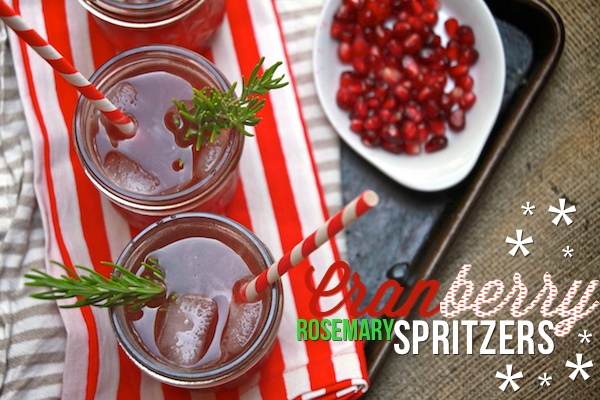 We are now entering what I like to call BOURBON SEASON. Gin is hibernating. Gin is hanging out in a cave with a boulder in front of it.  We'll get back to gin when some of the icicles start to melt. Unless we want to drink it hot. A hot gin toddy is exceptional at this time of year!
I must not forget that.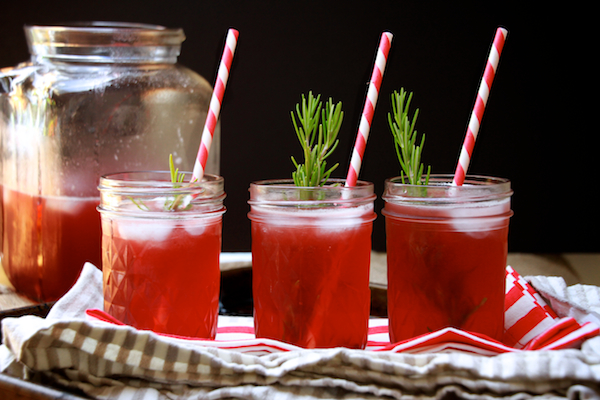 My brain is still locked in on Bourbon. I like to think of different ways to spruce my bourbon and today I bring you this Cranberry Rosemary Spritzer concoction. We start with a rosemary simple syrup to get things herbaceous. Additions of cranberry juice and pomegranate seeds bring in the fruit component. Bourbon makes it bourbony as per usual and the ginger beer makes it gingery AND spritzy. Get your holiday spirit on with this festive number!
And we're off!
Rosemary simple syrup. Two sprigs of rosemary, water & sugar.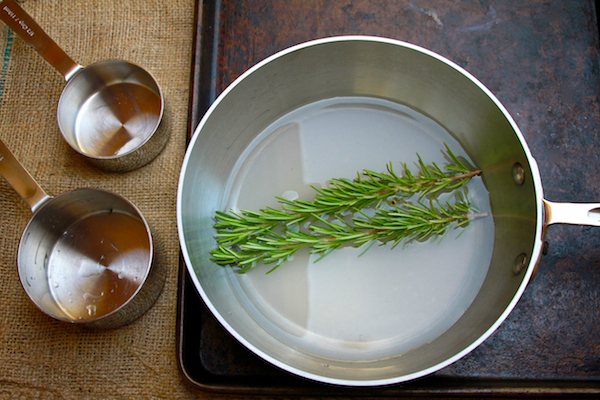 Boil. Let steep. Cool.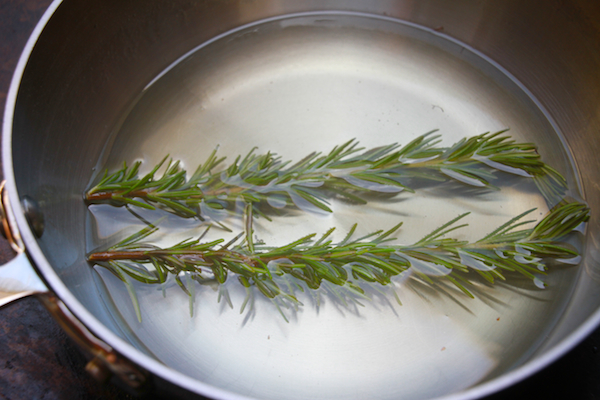 Fun times begin!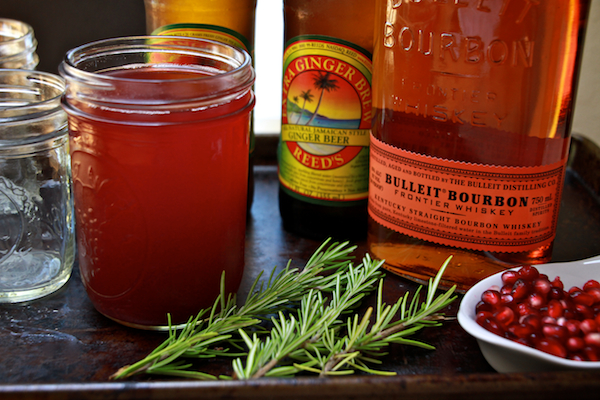 In a pitcher, add the bourbon & cranberry juice. Pour in your rosemary simple syrup.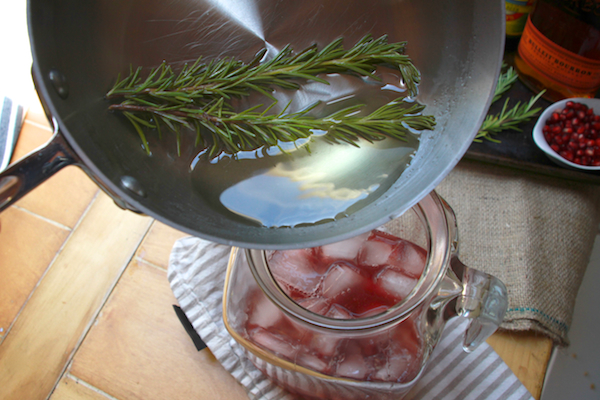 Ice. Rosemary for garnishing & pomegranate seeds.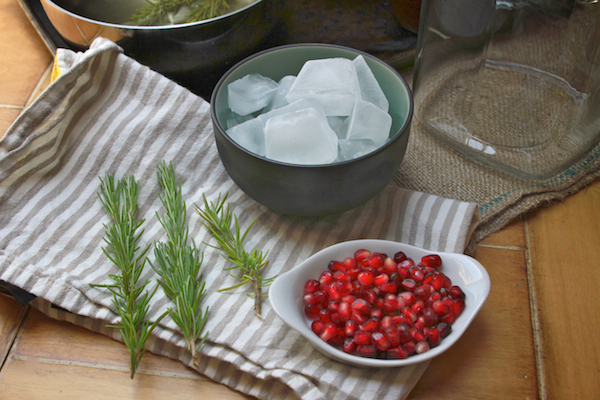 Why not throw those seeds in your pitcher while you're at it?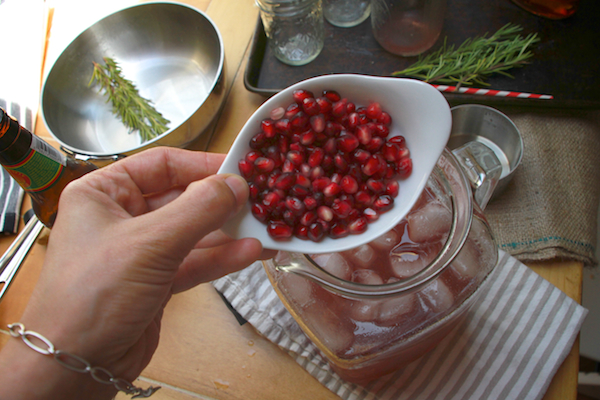 Finish off the potion with ginger beer. Now you're spritzing!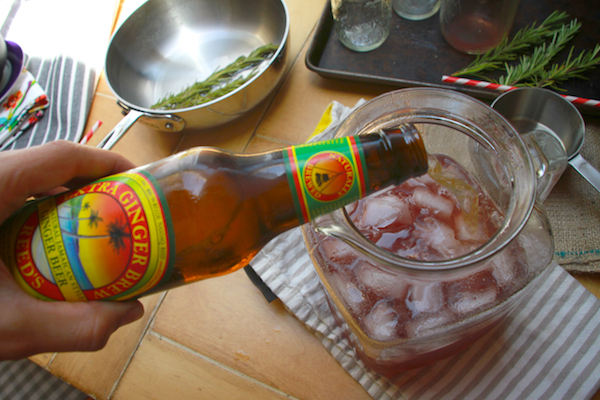 Drop a few pomegranate seeds in your glasses with a sprig of rosemary. How festive!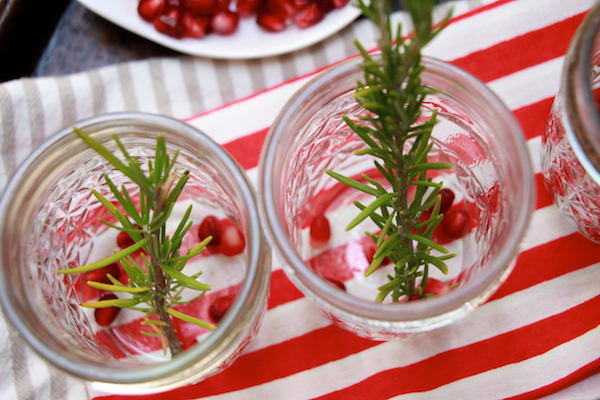 Let's get our drink on!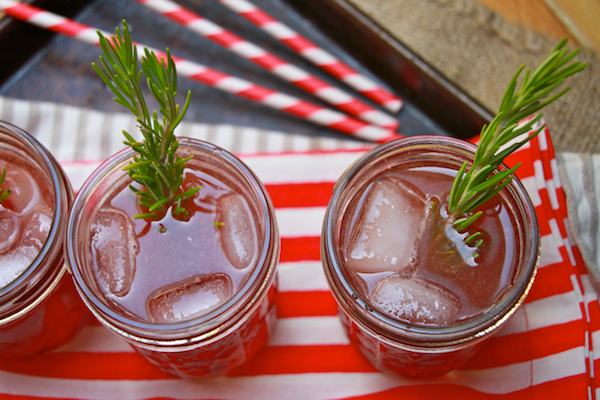 Who has the mistletoe? Can we just use a rosemary sprig instead?
Cranberry Rosemary Spritzers

makes 4-5 drinks

2 sprigs fresh rosemary
½ cup sugar
1 cup water
ice
2 cups cranberry juice (you can use sweetened)
1 ¼ cup bourbon
1 12oz. bottle ginger beer
pomegranate seeds & rosemary sprigs for garnishing

To make the Rosemary Simple Syrup:

Put rosemary sugar and water in a small saucepan and heat over medium high heat until simple syrup boils. Turn off heat and let rosemary steep in the simple syrup for at least an hour.

To make the Spritzers:

In a large pitcher, mix cranberry juice, rosemary simple syrup, bourbon & ginger beer with ice. Stir well.

To serve, fill each cup with the spritzer and garnish with pomegranate seeds & a sprig of fresh rosemary.