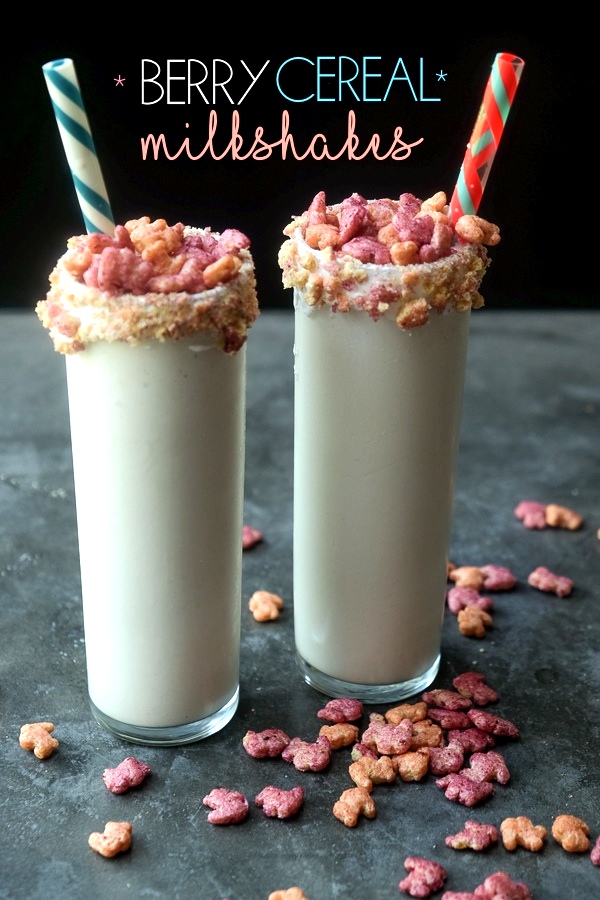 Everyone has a different relationship with cereal. I ate a lot of it growing up. Well, at least I tried to. My mom was the type to avoid buying sugary colored cereal.  It wasn't because of the high fructose corn syrup, the dyes or wheat. She bought us sugary cereal sparingly because whenever she brought home a box of junk cereal, we pounced on it like savages. My brothers would split a regular box of cereal between the two of them in minutes in the morning. Can you imagine how fast sugary cereal would go?  All this meant for me is that I had to fight for cereal. If I missed the window, I didn't have any. But I did know which bowl in the cupboard to use. It was one that looked small but was actually quite deep. I've always tried to fly under the radar…..
Today I'm the mom that doesn't want to buy my child all the crazy sugary cereals mostly because I don't want to deal with my son hopped up on sugar.  I also stay away from cereal that have high fructose corn syrup and synthetic colors because I don't see the point in them being in my kid's cereal.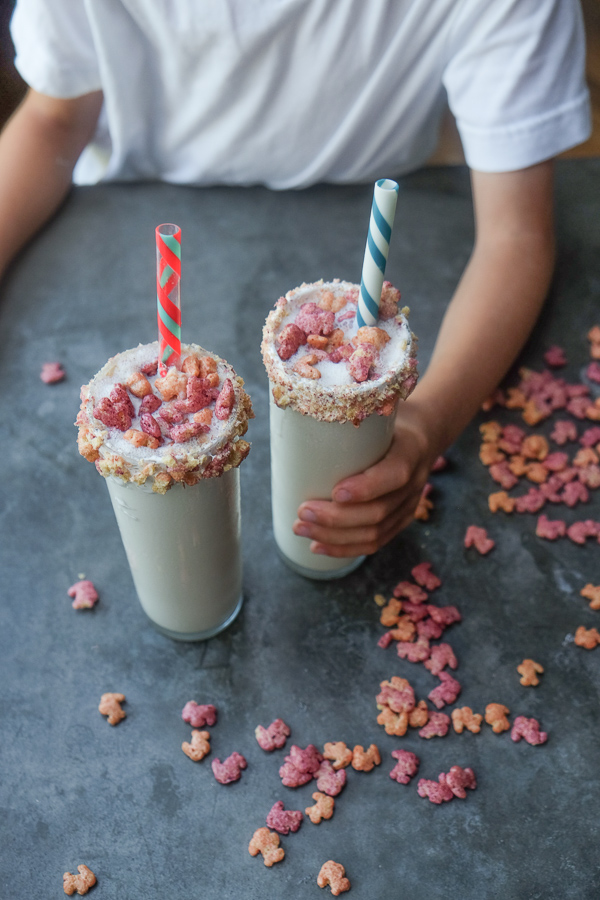 To follow in my mom's footsteps, I am the mom who will randomly splurge my kid with something indulgent to surprise him.  I like to give Cooper those moments of OMG WHAT IS MY MOM THINKING? At least that's my goal- ha!
So, the other day after we spent the afternoon at the library reading, we came home and I treated Cooper to this cereal milkshake. Dessert before dinner? Mom was definitely having a moment.  You gotta keep them on their toes!
Let's gather our ingredients: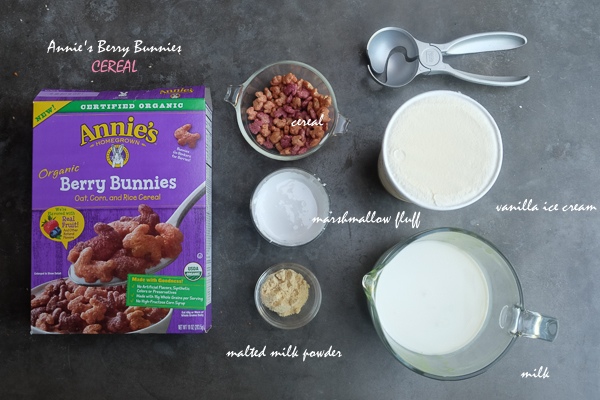 One of Cooper's favorite cereals is Annie's Organic Berry Bunnies. The color of it makes him think that he's getting super sugary cereal, but he's not! There's no artificial flavors, synthetic colors or high fructose corn syrup and it's certified organic. Hello, peace of mind.
We're going to make cereal milk first!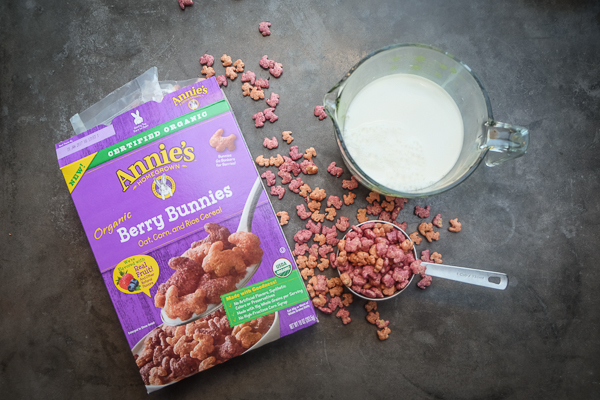 We're making cereal milk because WHY NOT?!! The milk will be enhanced with all the berry flavor. It's delicious…like toooooooo delicious. You're gonna not have any left for your milkshake if you're not careful.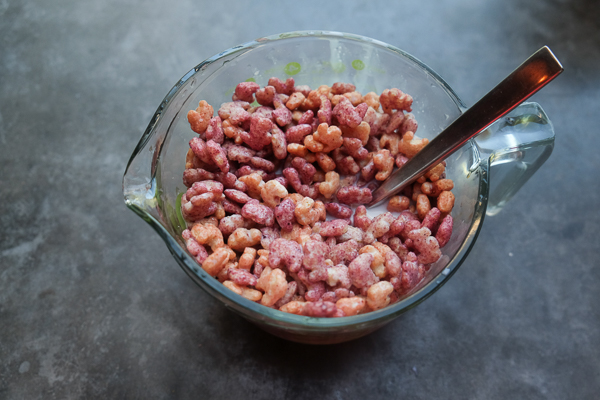 This is what it looks like after an hour of soaking.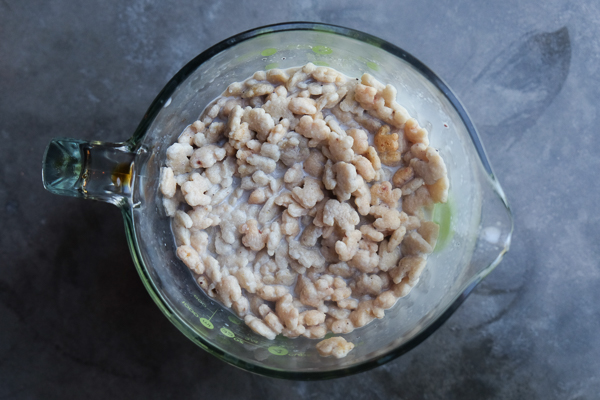 We strain it out. Take a sip. You'll see what I mean. DELICIOUS.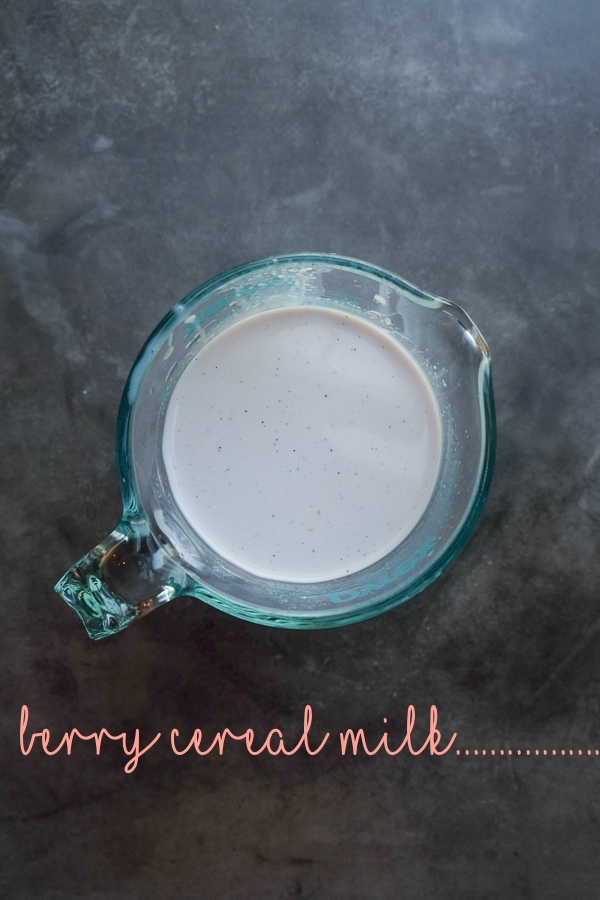 I enlisted the help of Cooper who was SOOO EAGER to use the "smashing tool" again.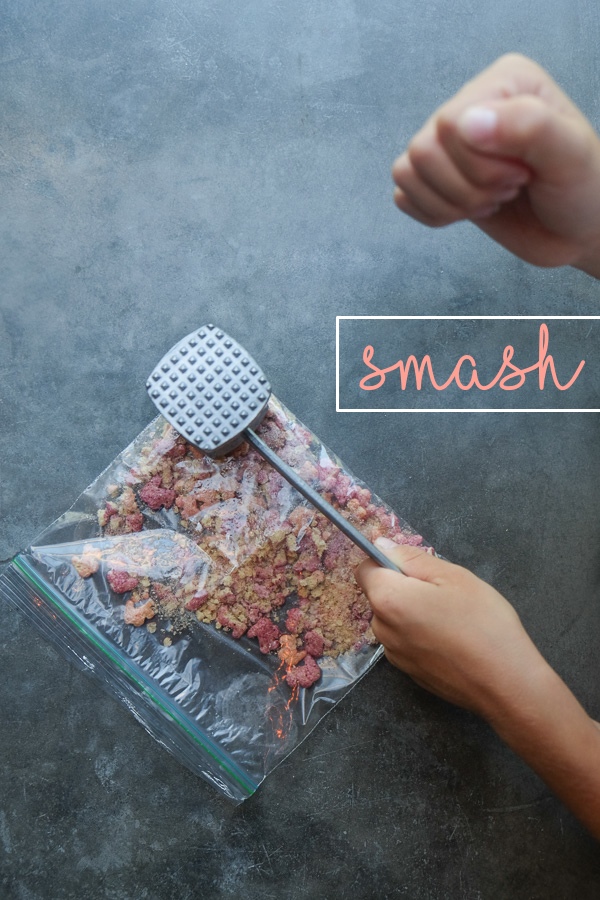 We are going to do some special things to these glasses.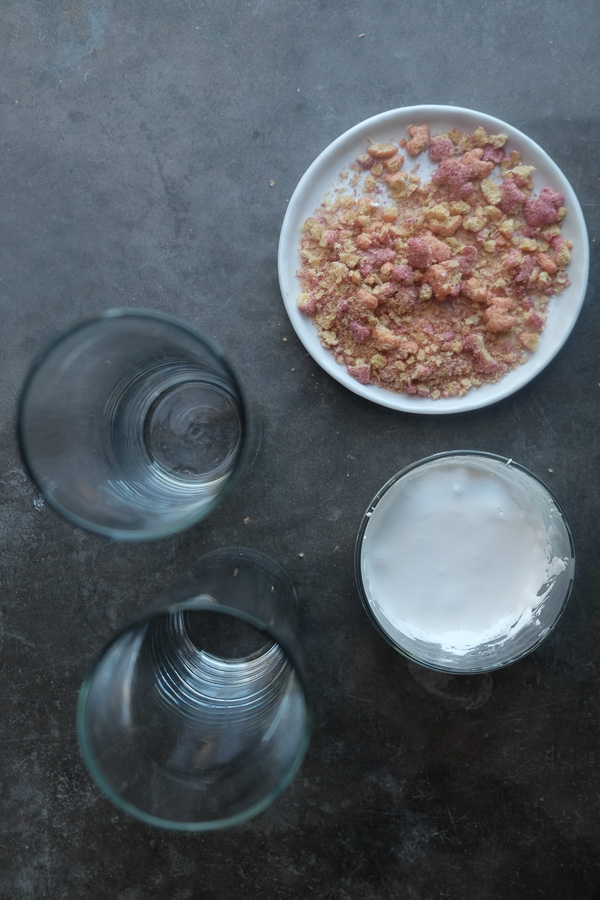 Hello marshmallow fluff. Meet tall milkshake glass.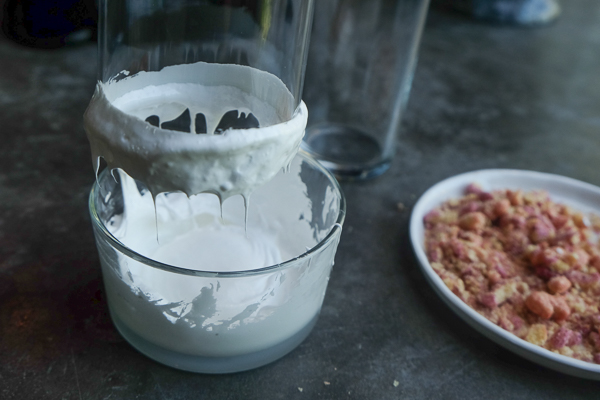 Roll it around in the smashed cereal bits.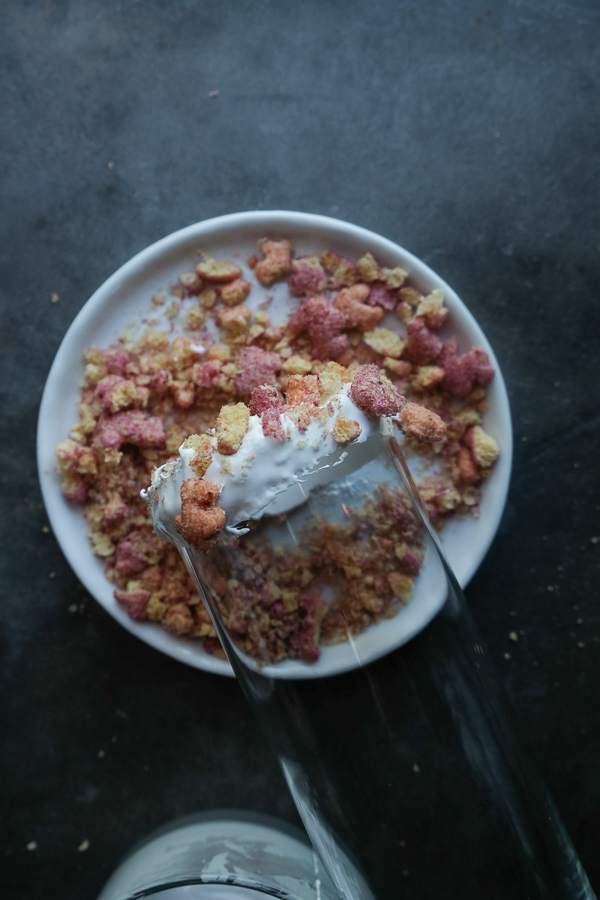 This part excited Cooper the most. Can you imagine why?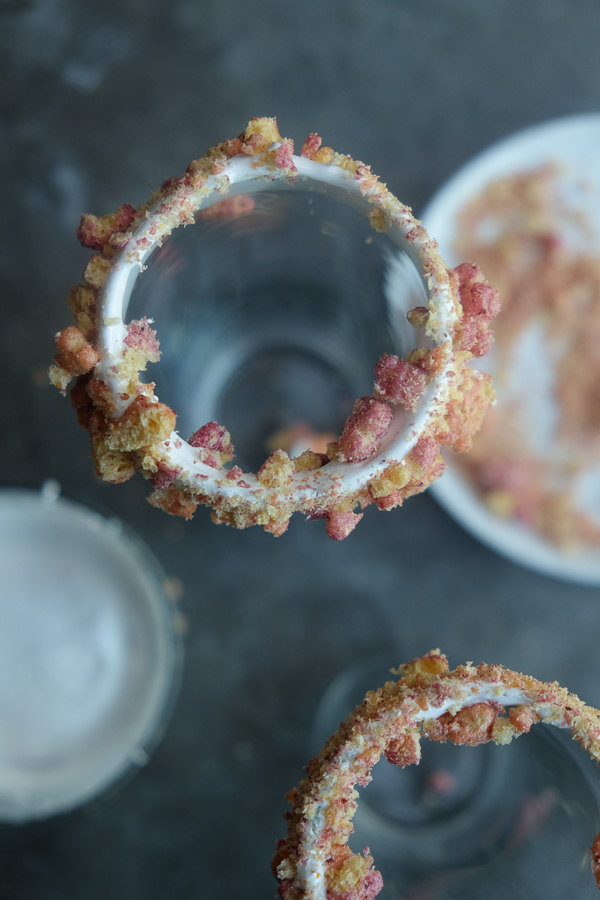 We are going to make our milkshake.
Ice cream, cereal, malted milk powder for oomph and cereal milk!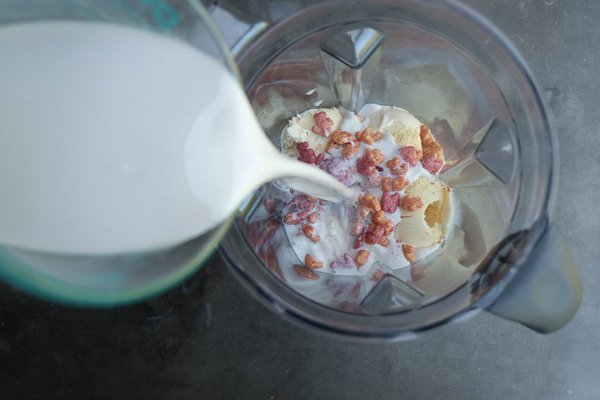 Get ready to blend.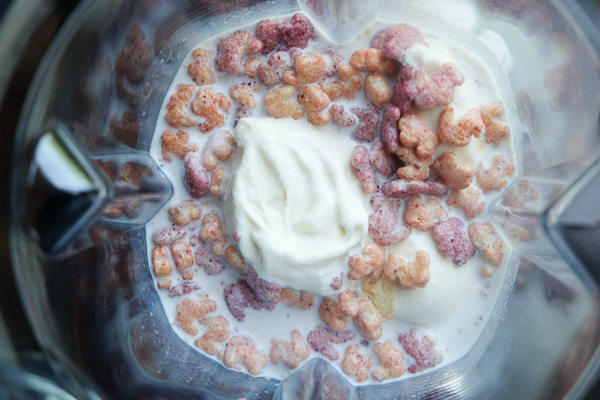 Yes.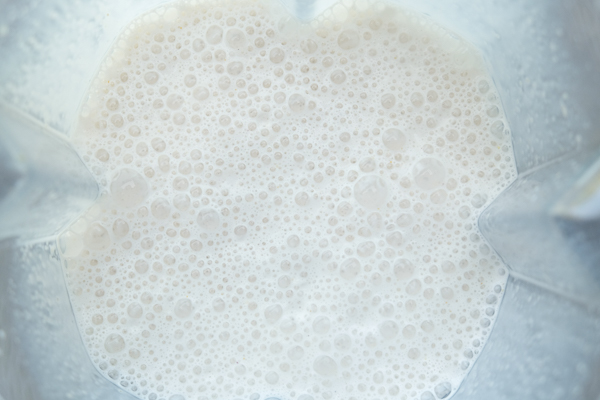 Oh look! Someone wanted to help. YAY!!!
My little taste tester APPROVED.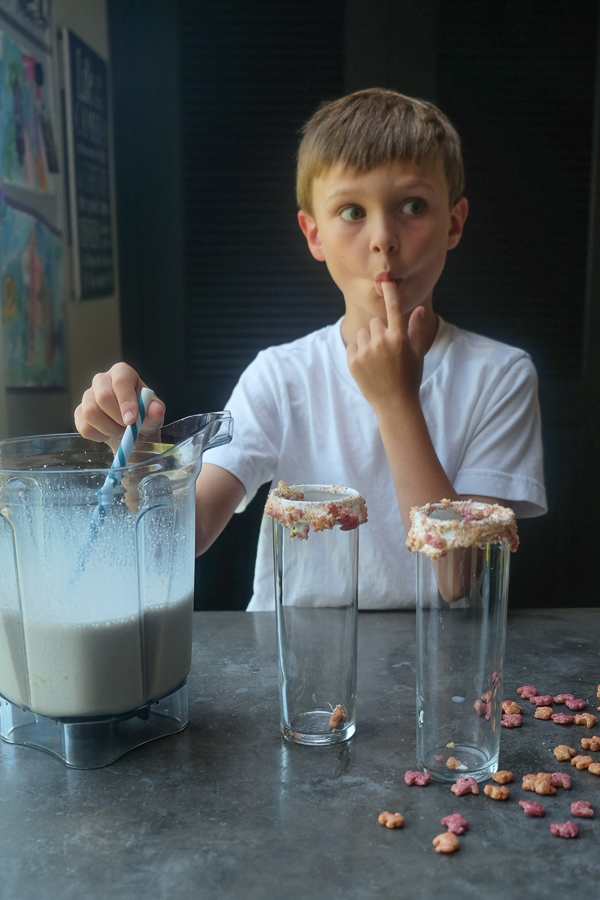 Slowly……slowly…..slowly…..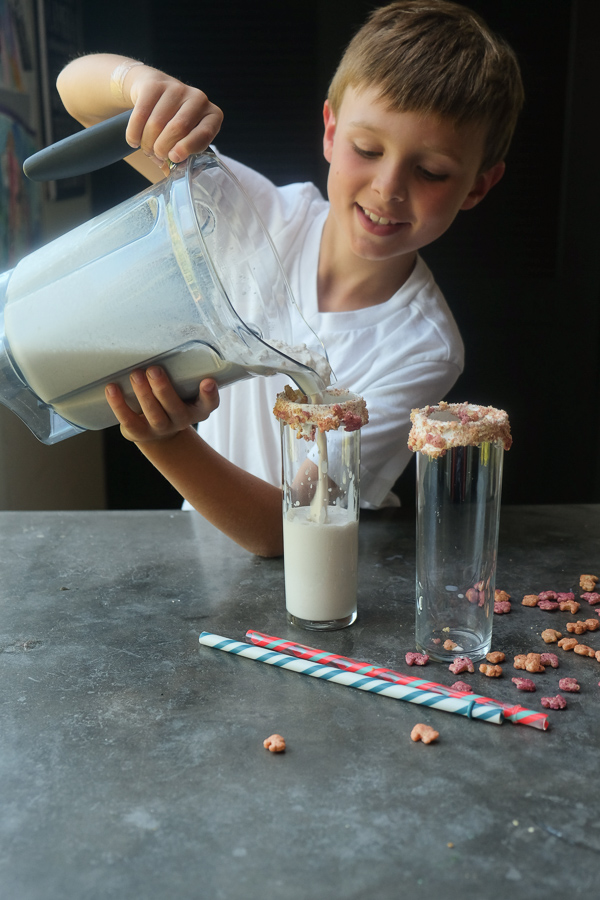 TOO FAST.  It's cool. It's cool. We got this.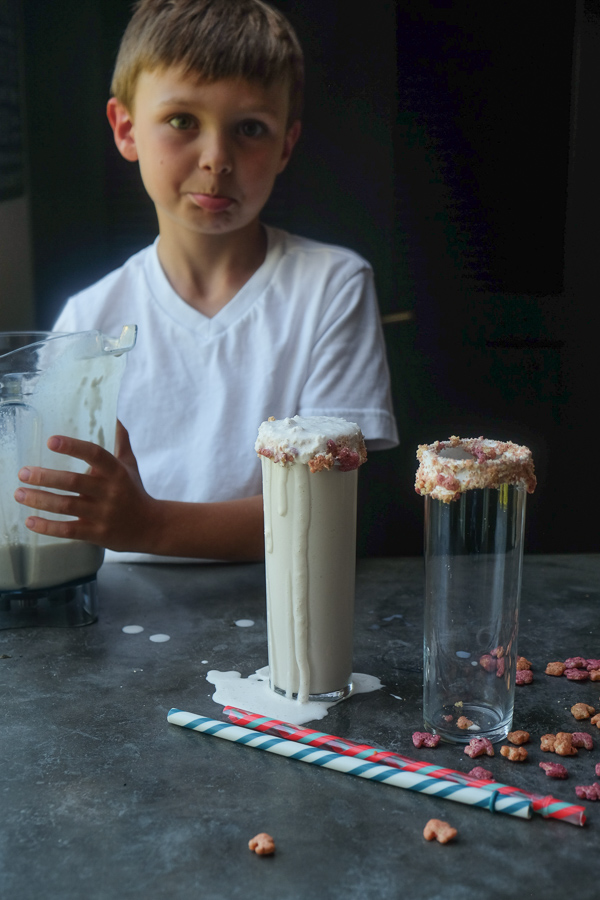 Berry deliciousness in each sip.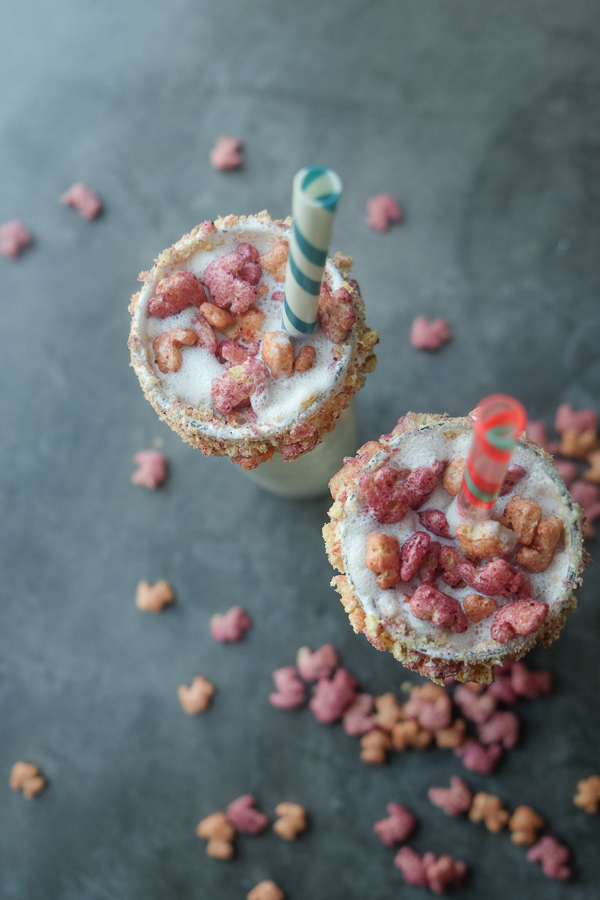 The taste brings me back to my childhood. Except now I don't have to fight anyone for cereal.
This post was produced in partnership with Annie's Homegrown. As always, all opinions are my own.
Berry Cereal Milkshakes

makes 2

to make the cereal milk:

In a large bowl or measuring cup soak the cereal and milk for an hour, stirring occasionally. Strain the milk, making sure to remove any chunks of cereal. Set aside.

to make the milkshake:

2 1/2 cups cereal milk
1 heaping tablespoon malted milk powder
5 large scoops vanilla ice cream
3 tablespoons marshmallow fluff, for garnish
1/3 cup smashed Annie's Organic Berry Bunnies Cereal, for garnish

Place cereal milk, cereal, malted milk powder and ice cream in a blender. Blend until well combined. To serve, dip the rims of two tall glasses into the marshmallow fluff. Dip the coated rims into the smashed cereal crumbs. Pour milkshake into prepared glasses and garnish with additional cereal on the top. Serve immediately.