Here's what this past week looked like:
COUSINS!! Playing Xbox Kinect in  matching jammies the day after Thanksgiving.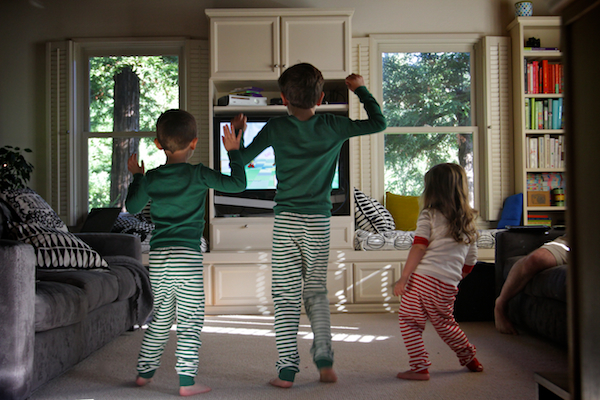 Something full of apples will be on the blog soon.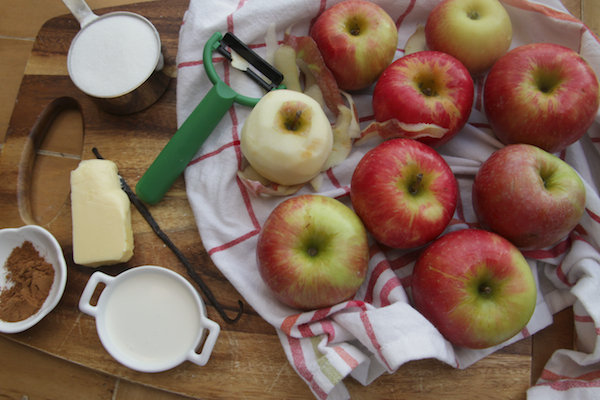 Getting ready to make turkey stock from leftovers.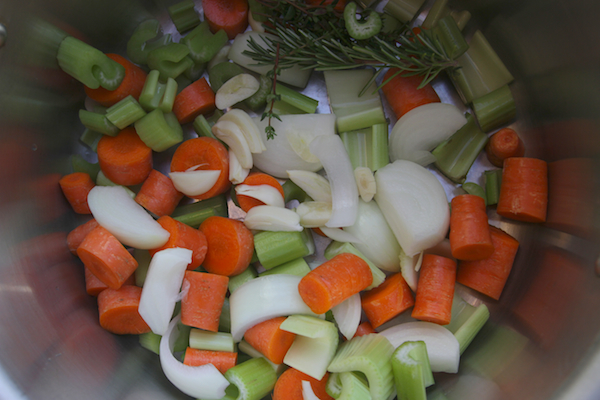 Morning sun. I like wine glass halo it makes on the counter.
Out of like 30+ pictures of Cooper, Eleanor & Henry this was probably the best.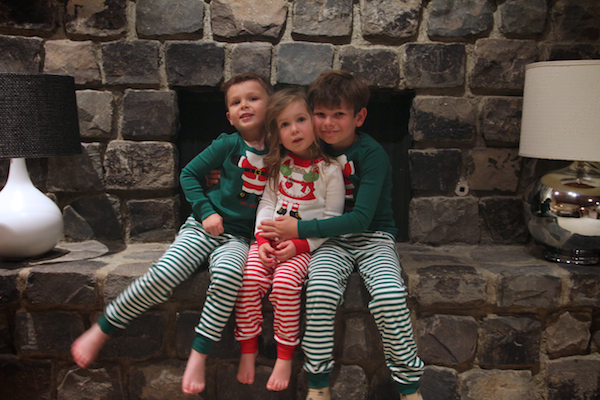 They had a few tipping moments.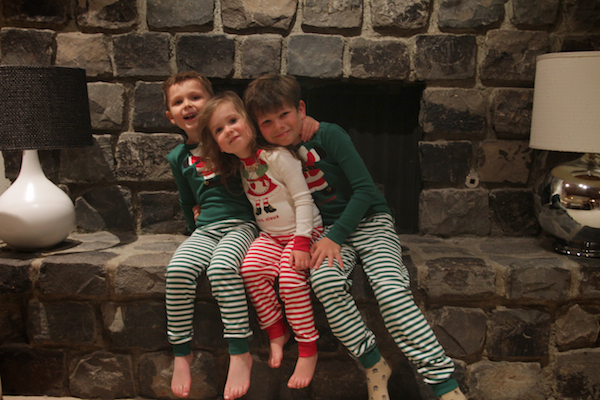 This was our Thanksgiving spread!
I didn't end up spatch-cocking our turkey because I realized it wouldn't fit in my narrow oven if I did! Oh well!
Kids at the kids table. My sister in law told Henry this might end up on my blog…so he smiled!
See, Henry?!  It's a good thing you smiled! Look at your silly cousins.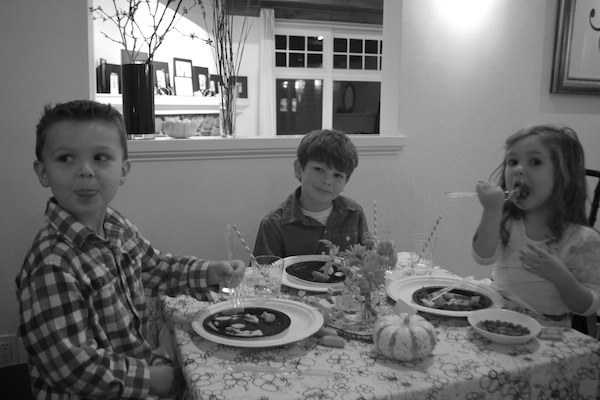 The table at night! Salad course!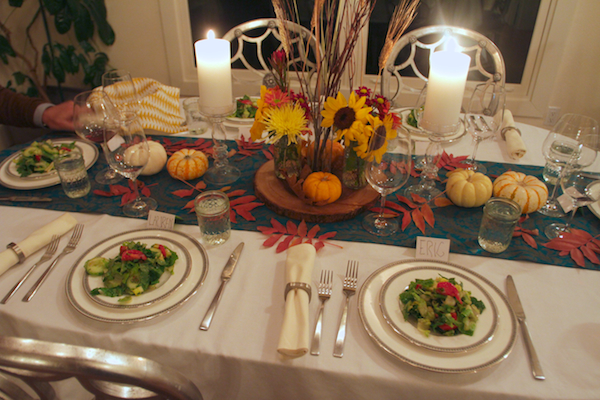 The table during the day.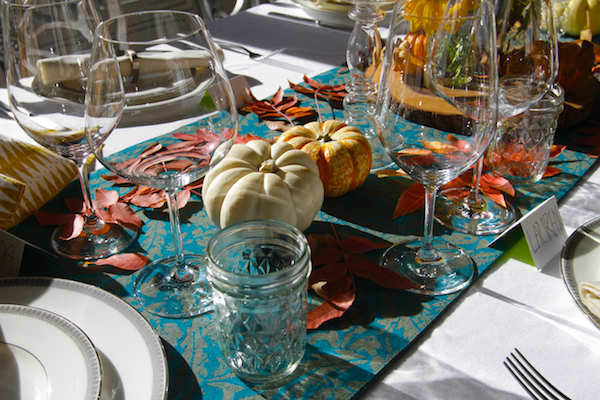 The afternoon sun made it glow!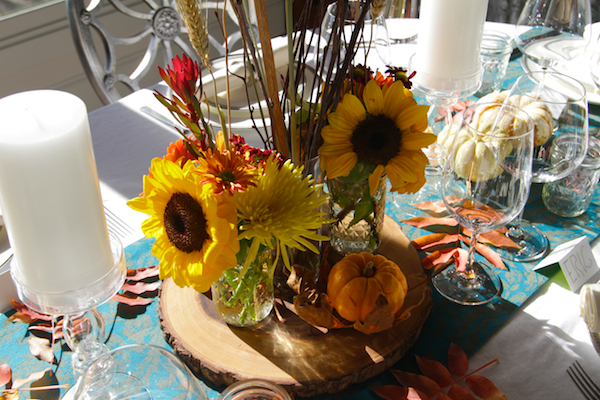 In the mirror.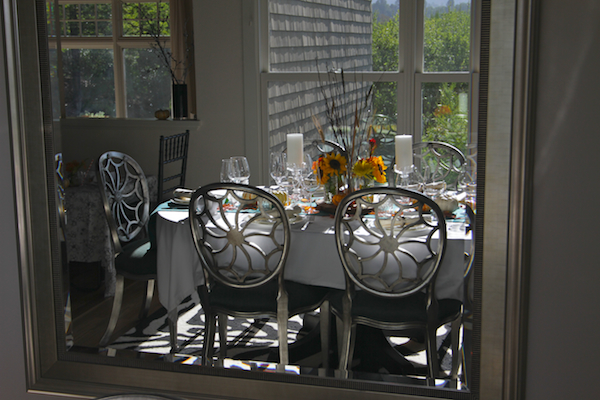 A little overview.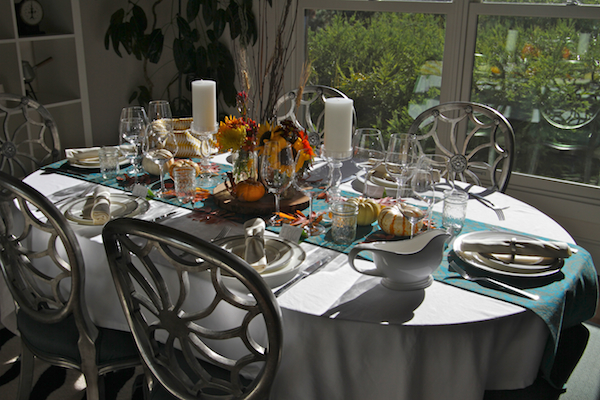 I set up a kids table while Cooper was sleeping and when he came down he immediately noticed the plastic KNIFE I put at his place. I had a feeling he would be more excited that I gave him a knife over making him a special table.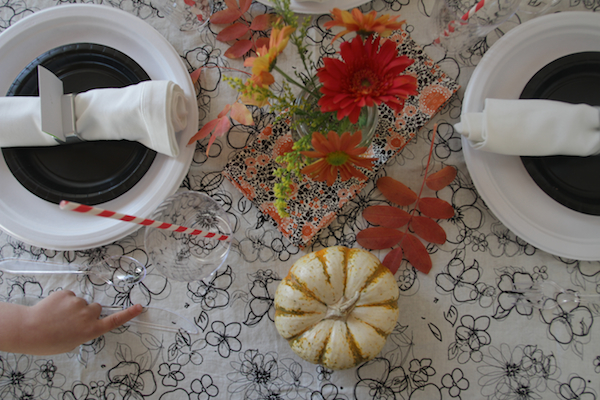 Henry's view.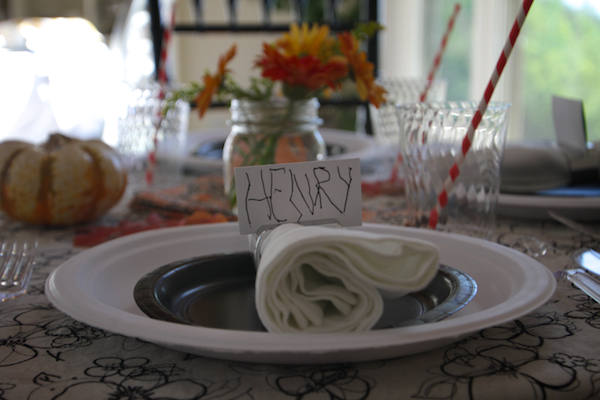 I had Cooper help me with the place cards.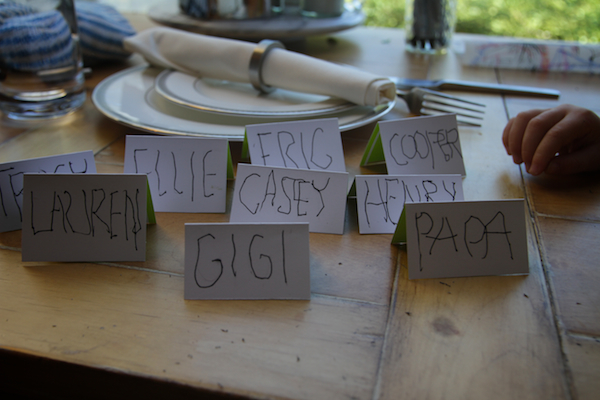 I wrote the names in pencil and had him trace them.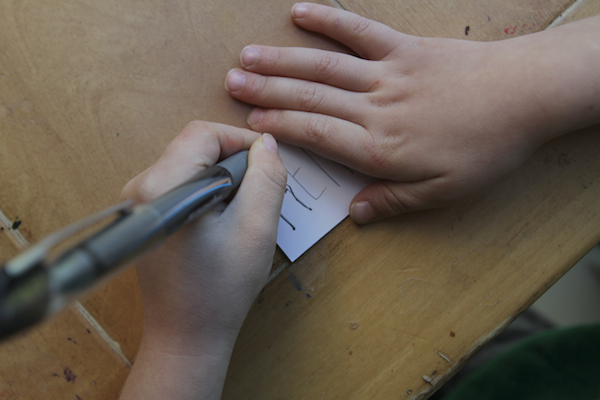 My Aunt & Uncle used to make this sweet potato dish and since they both passed, I carry on the tradition.
I love looking at my Uncle Bob's notes. Apparently they learned later on that they could make the recipe with canned yams but this year I roasted 3 lbs. of sweet potatoes. This is a REALLY old Sunset Magazine recipe.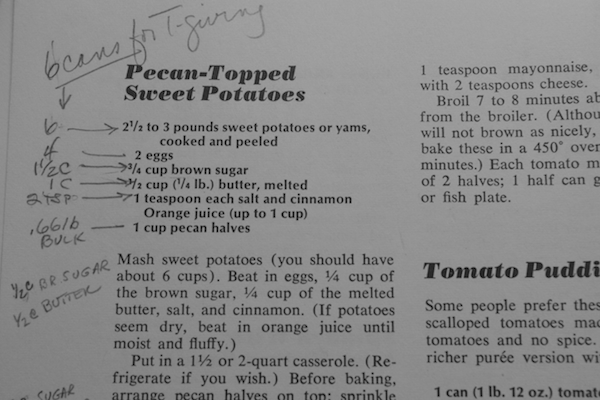 I unpacked my black frames and stuck them up on this mantle. It feels good to have black stuff in my house.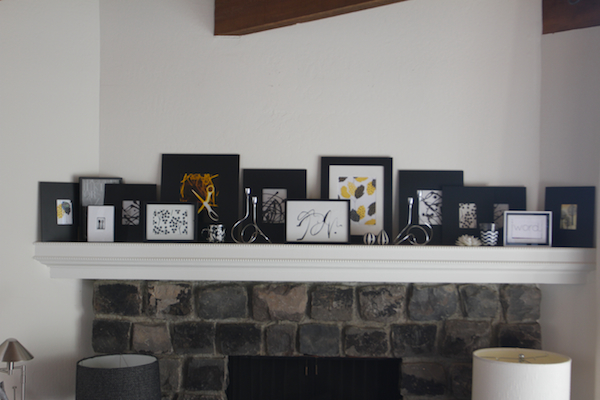 We got a new juicer! I went with an Omega 8006.  I AM IN LOVE!!!
It juices greens like a DREAM.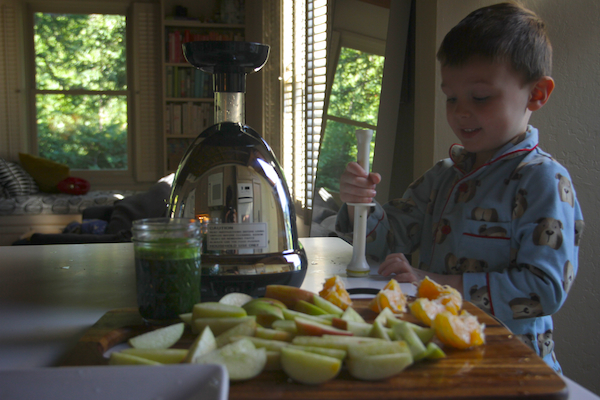 I also like that it's not super duper dangerous like my old one. Cooper has been helping me make juices.
A beautiful morning.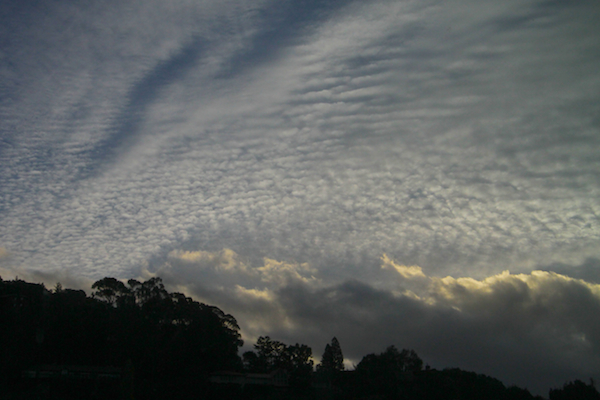 The morning after a good storm.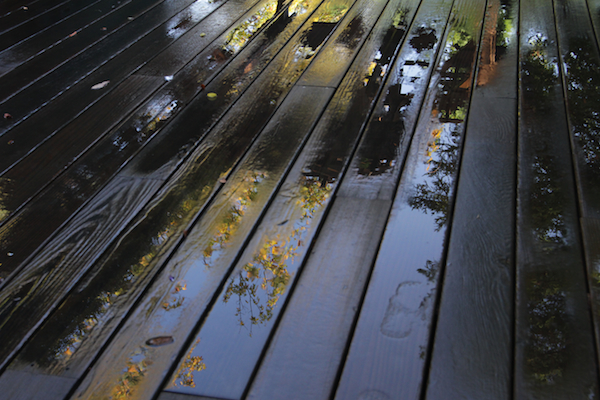 A fantastic sandwich at Rick's Wine Cellar with my husband.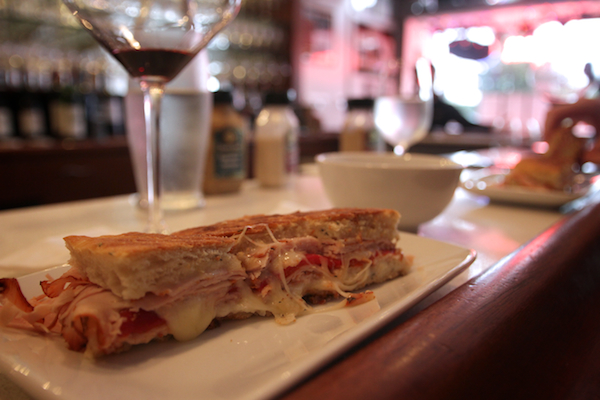 A salad coming your way soon.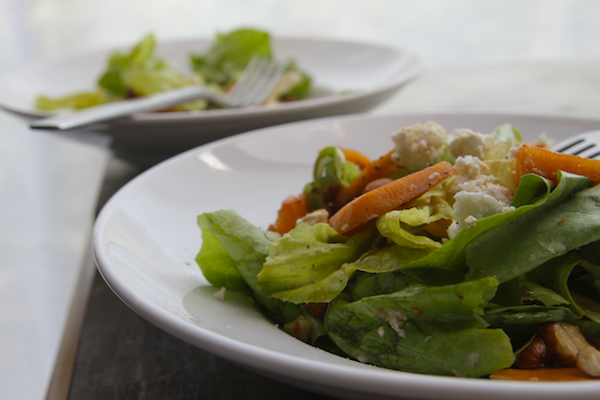 Making pie.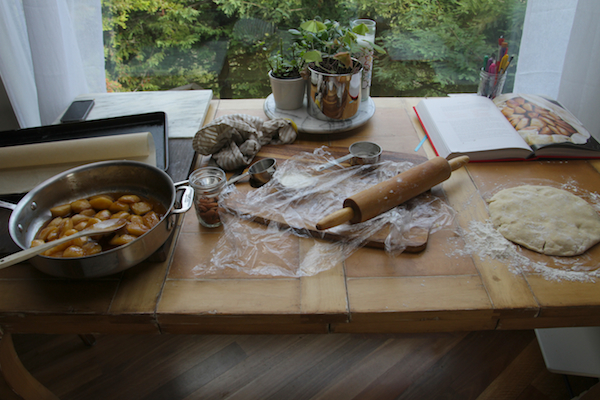 I found another light source for photos in my house.