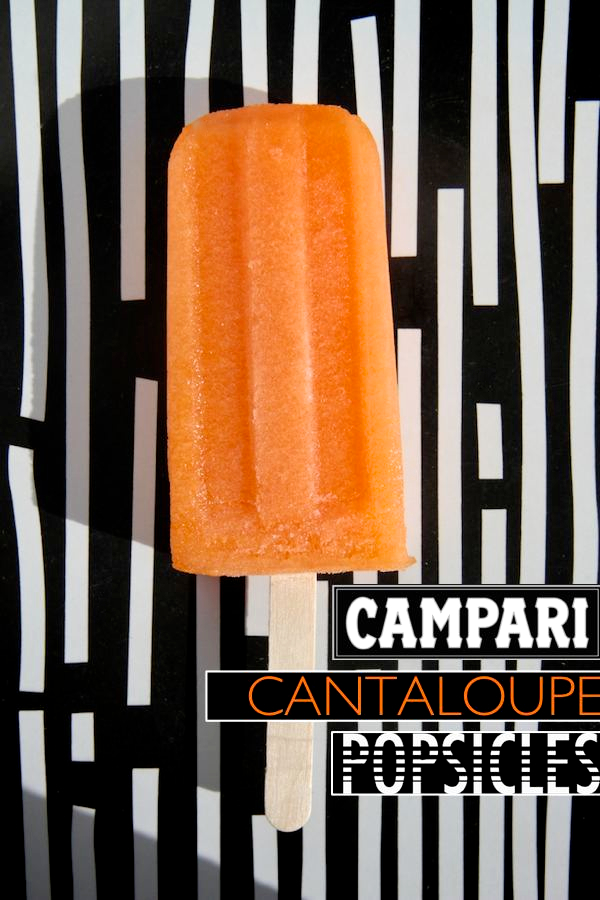 It's POPSICLE WEEK!! Did you know that? My friend Billy from Wit & Vinegar started a thing. 26 of us food bloggers are making popsicles this week cuz it's August and it's totally time to get excited about popsicles as if we weren't already. And OF COURSE my contribution to POPSICLE WEEK HAD to involve booze. Who's predictable? This girl. I almost ALWAYS bring booze to the party. You should know this by now.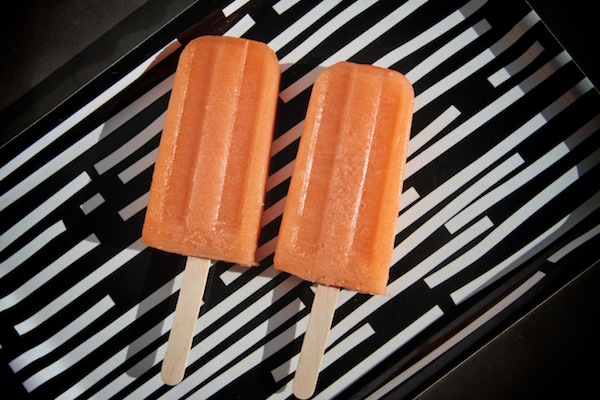 Some of you are looking me and saying CAMPARI??! Why, Tracy? WHYYY??
Cuz there's nothing like it. Get over your bitterness for Campari! Seriously.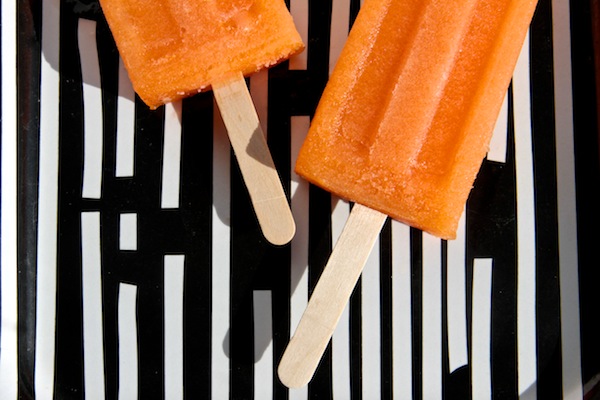 Cantaloupe is super sweet. Simple syrup is SUPER DUPER SWEET and Campari is the opposite of sweet. So together they make an incredible bitter melon-cocktail like popsicle!! I bet if you dipped these into a screwdriver (vodka + orange juice) you'd have a fantastic boozy combo. Let's do that. Let's also make sure we give our popsicle molds a few good spins around the block before we say so long and start binging on root vegetables and stuff.
And we're off!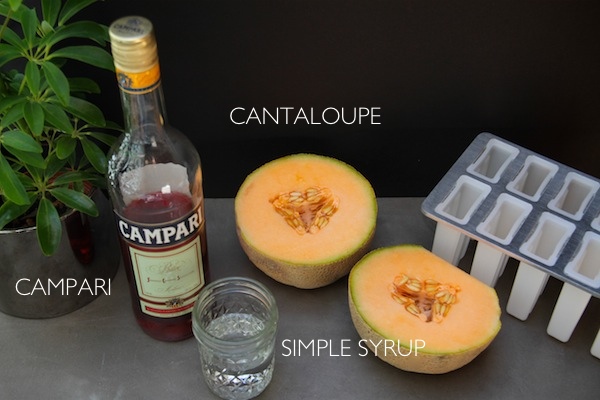 Cantaloupe goes into a blender with the simple syrup. Let's puree it!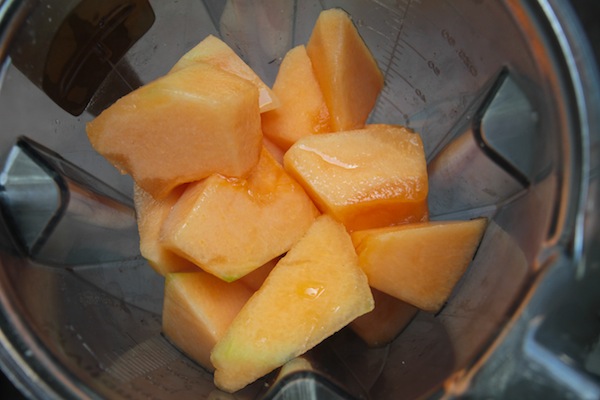 Pour the puree into a measuring cup with a spout. It makes it easier to put it in the molds. PRO-TIPS!
Now Campari action.
Sidenote: When I finished high school, we took a family trip to Eurpo and my brother and I busted into our hotel mini bar in Italy thinking Campari was something Fruit Punch-like. I mean…look at that color. We were in for a big surprise after the first swig…Lessons were learned. And now he's a Campari fan these days. End of story.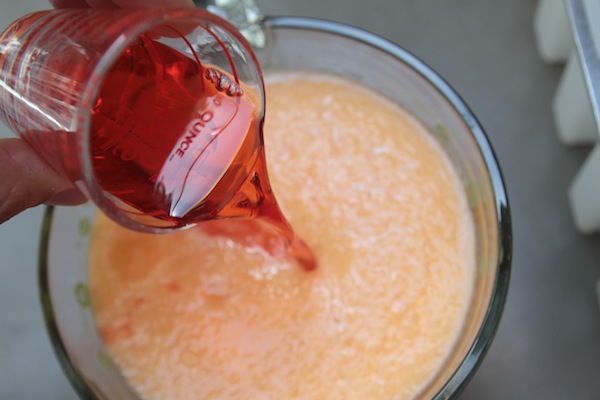 Look at that color! Now put it in your popsicle molds.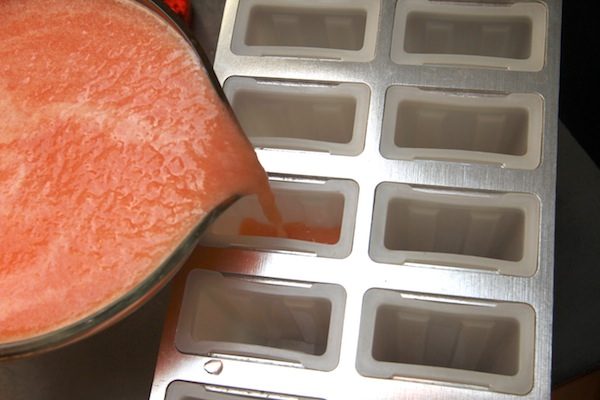 I only took this picture to show you that I didn't spill anything. MIRACLES DO HAPPEN!!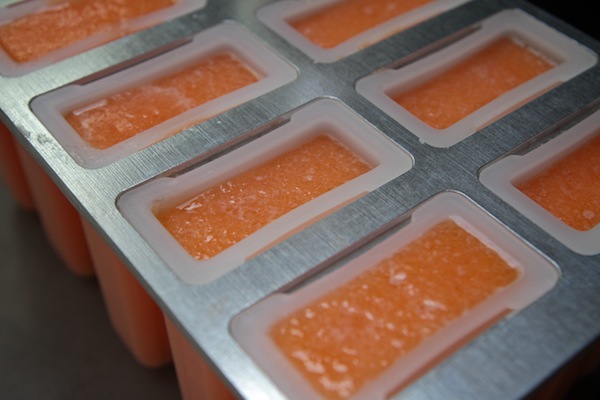 After some time in the freezer we are ready to get our popsicle on!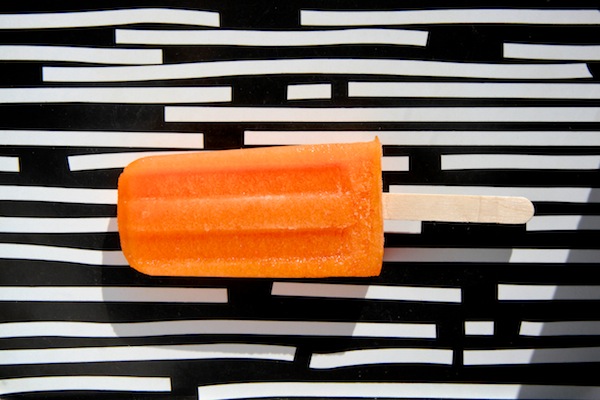 ENJOY and lick responsibly (ewww). No, but seriously.
Cantaloupe Campari Popsicles

makes 10-12 popsicles

recipe adapted from the People's Pops Cookbook

1 cantaloupe (roughly 2 lbs.) peeled and seeded

3/4 cup simple syrup
1/4 cup Campari

Cut the cantaloupe into large chunks and puree in a food processor or blender with the simple syrup. Transfer puree to a measuring cup with a pouring spout. Drizzle in the Campari and stir until well combined. Pour the mixture into empty ice pop molds, leaving a bit of room at the top for mixture to expand. Freeze for 1 hour, then nestle a popsicle stick into the each mold and freeze for another 4-5 hours. Unmold and transfer to storage bags for storage or serve at once.