Here's what this past week looked like:
Giving thanks! Literally.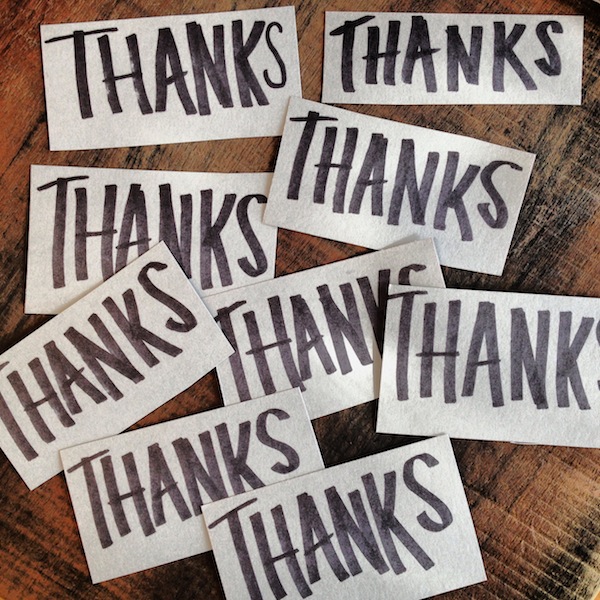 I did some of my dinner prep in advance.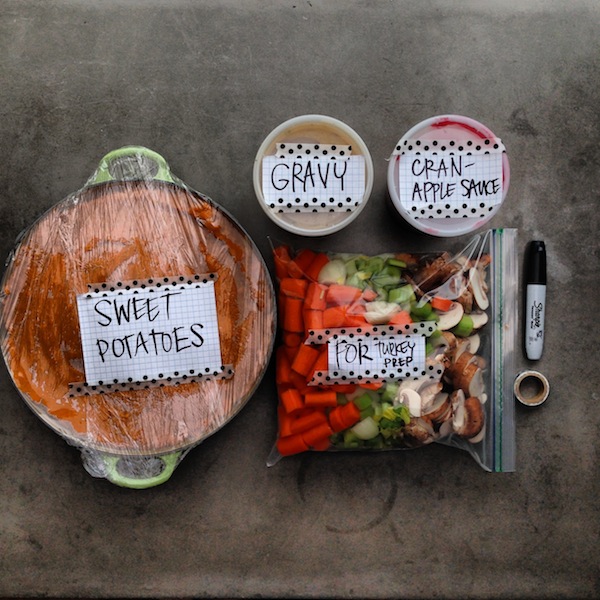 Steamy sweet potato mash!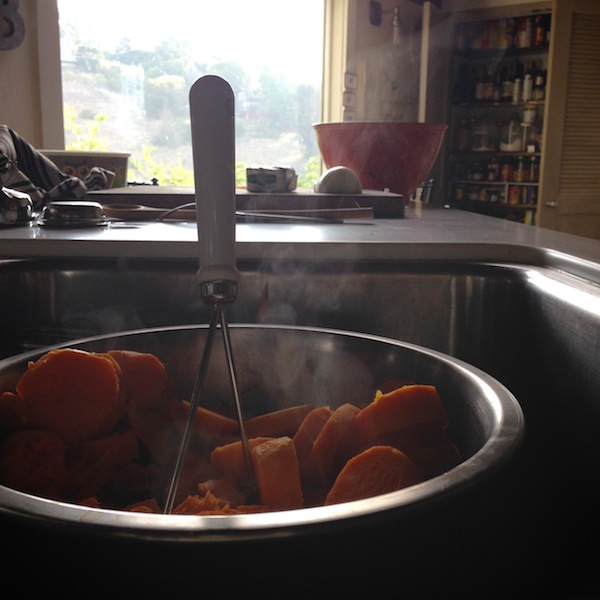 The geometry of peeled potatoes.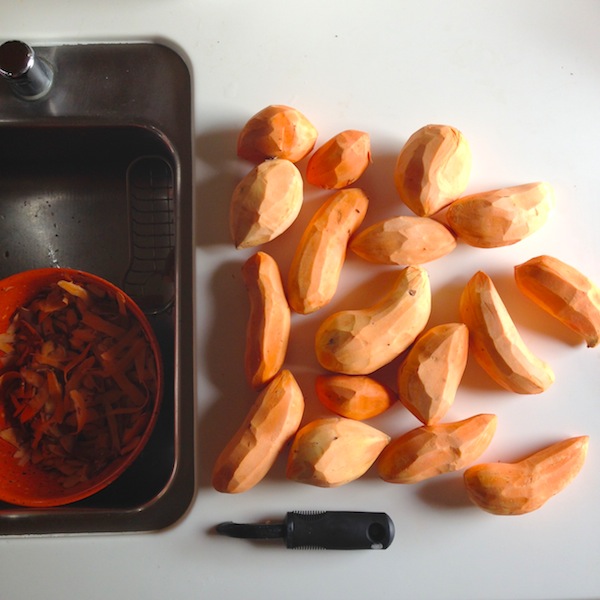 I used Mark Bittman's Braised Turkey recipe and it was AMAZING.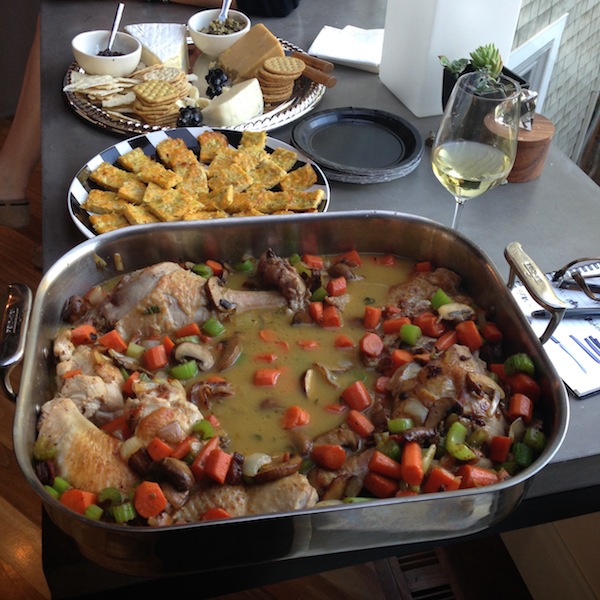 The best part is that Joy came to my Thanksgiving this year!!!
Turkey carving.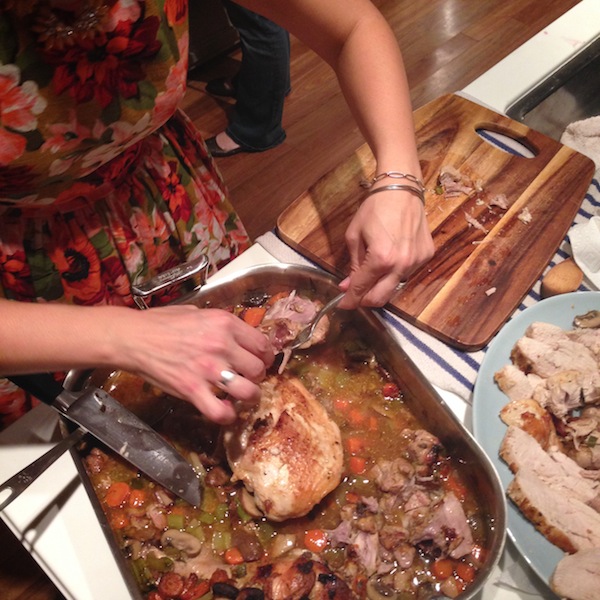 Here's my table!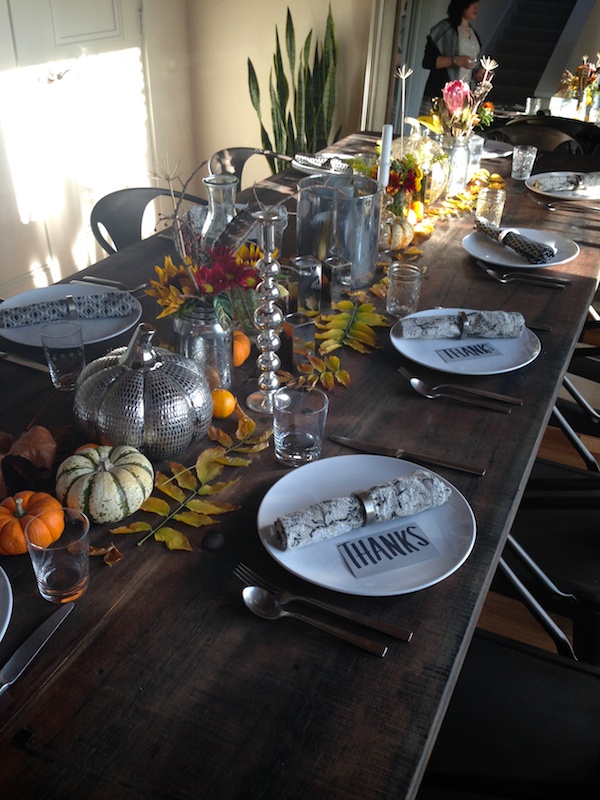 Here it is from the front.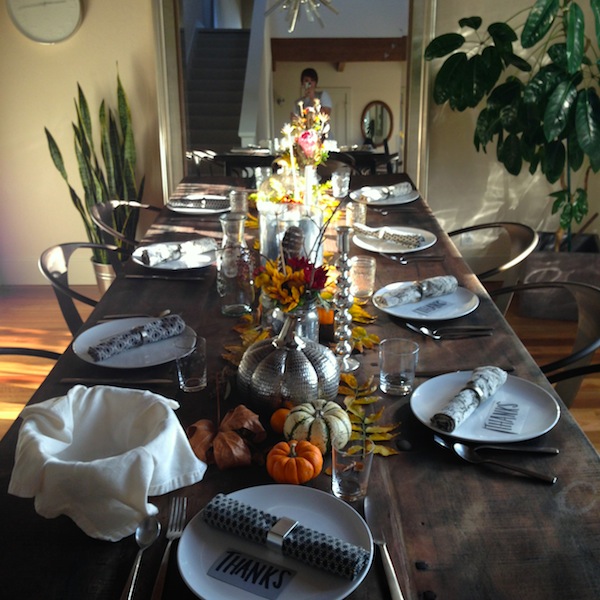 I used some of my turkey feathers in the mix.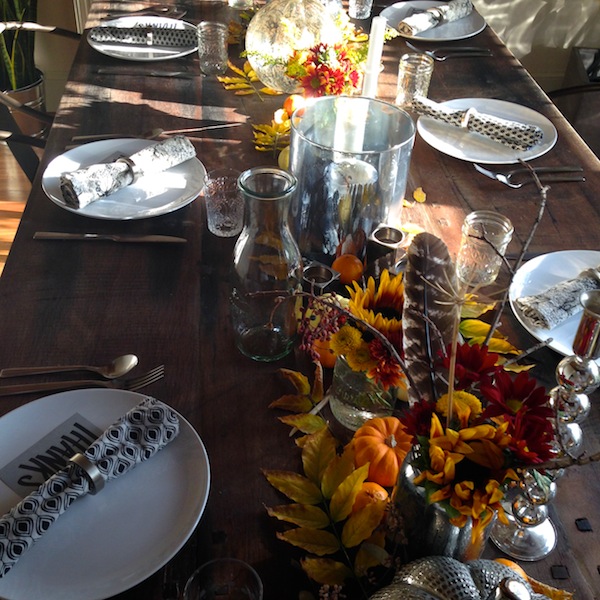 And the THANKS went on each plate.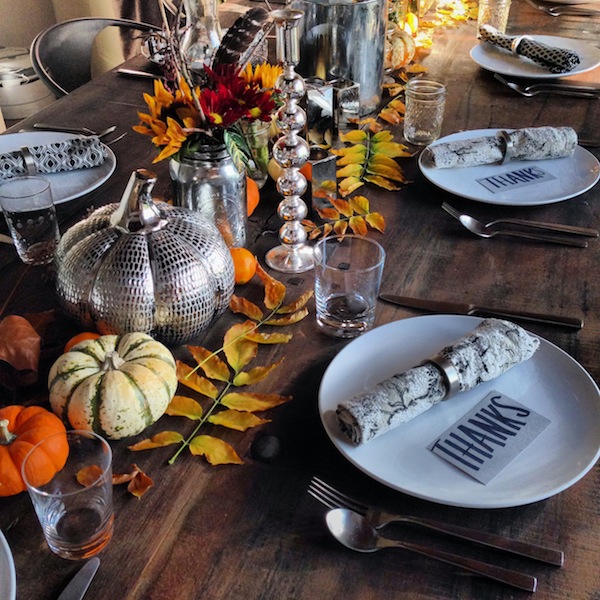 My mom brought her Artichoke Squares.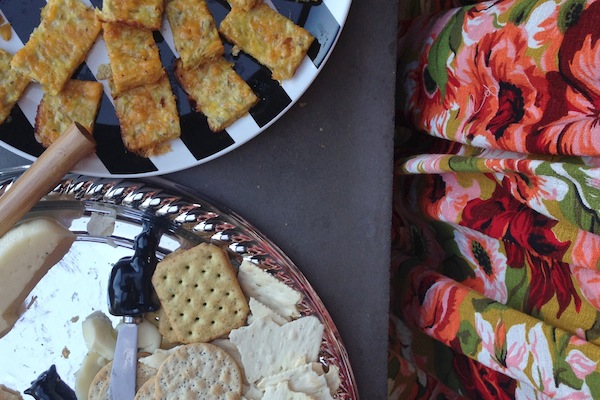 My plate 🙂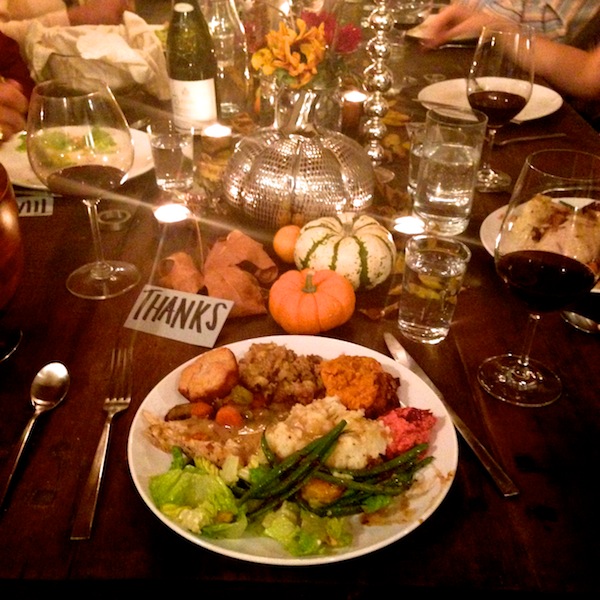 Joy made her dad's Sweet Potato Pie. AMAZING. I had it for first breakfast.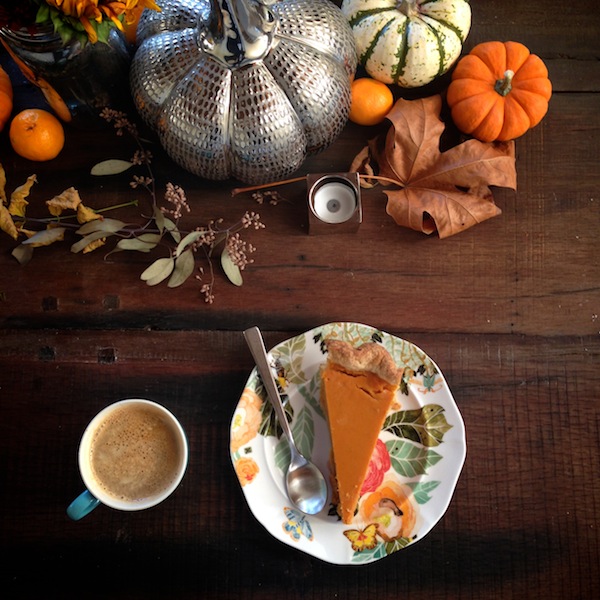 It was so warm one day this week that I wore a tank top.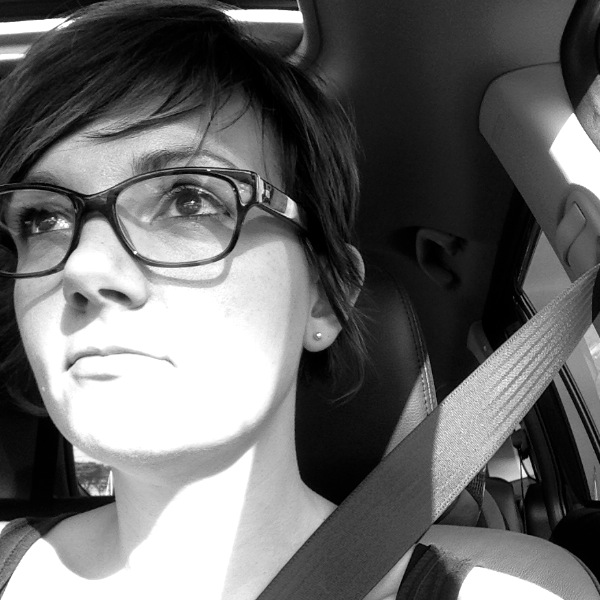 On a walk with my friend Megan.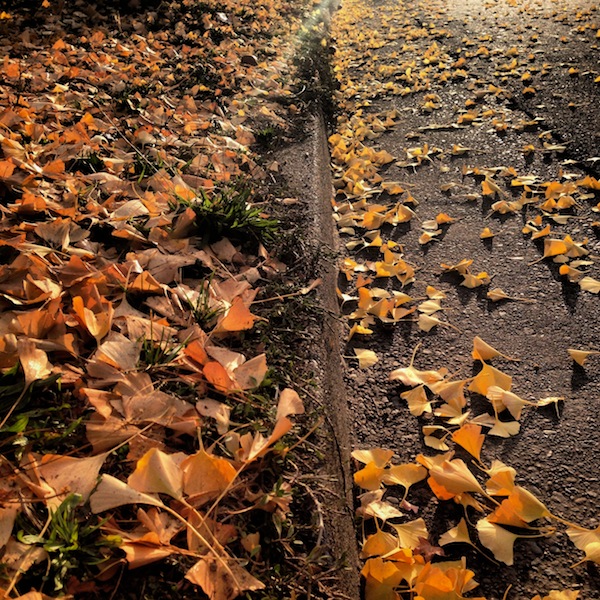 I brought a turkey home.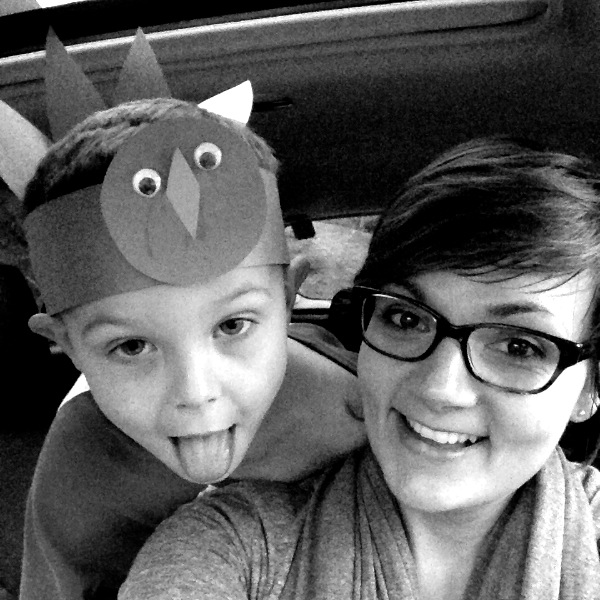 A salad I made for a picnic.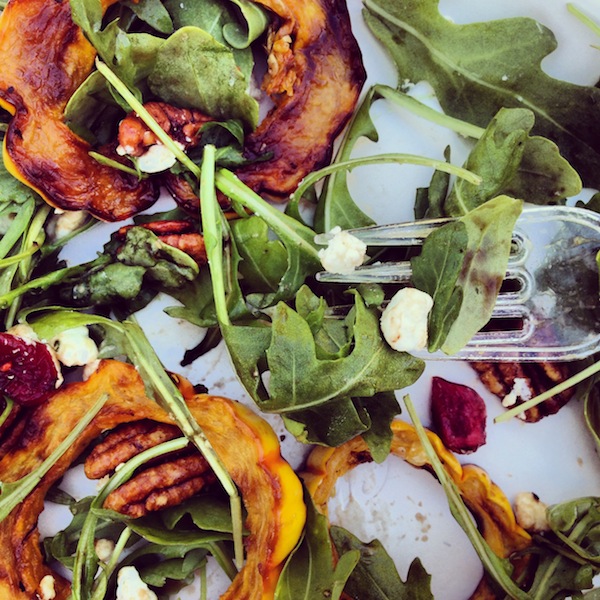 I hope that I can put this photo in a slideshow at their wedding one day.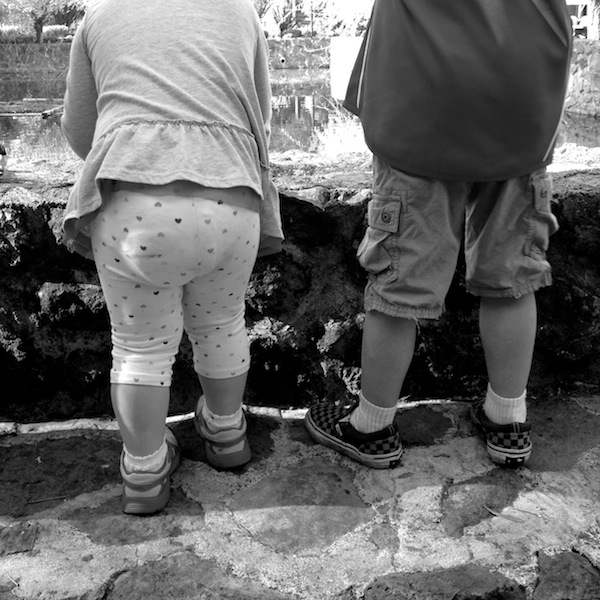 Three Musketeers in wine country.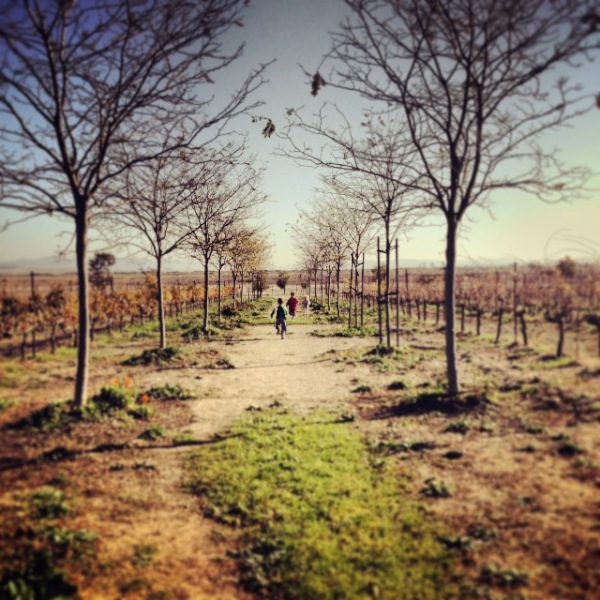 Crab lunch with my dad.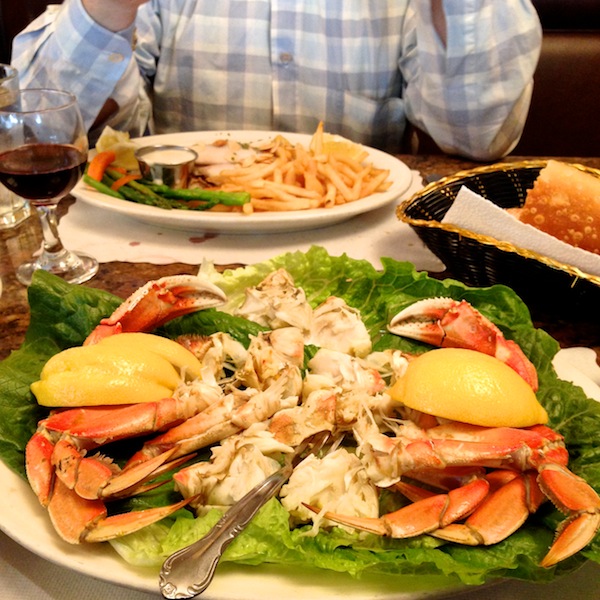 On the way home.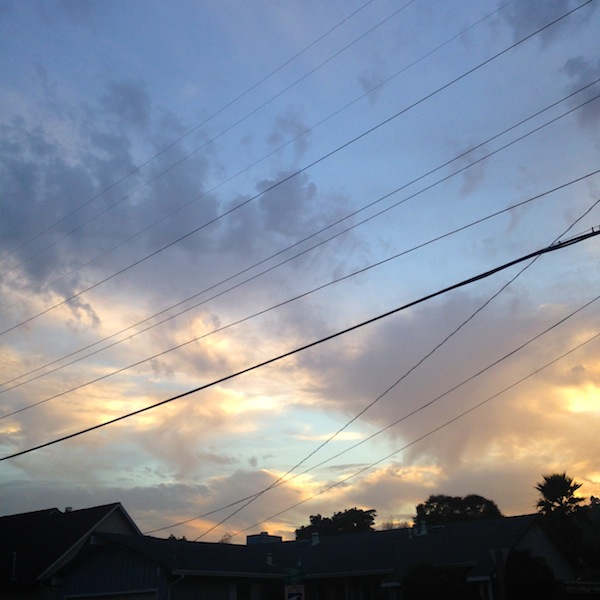 We stopped at a family party.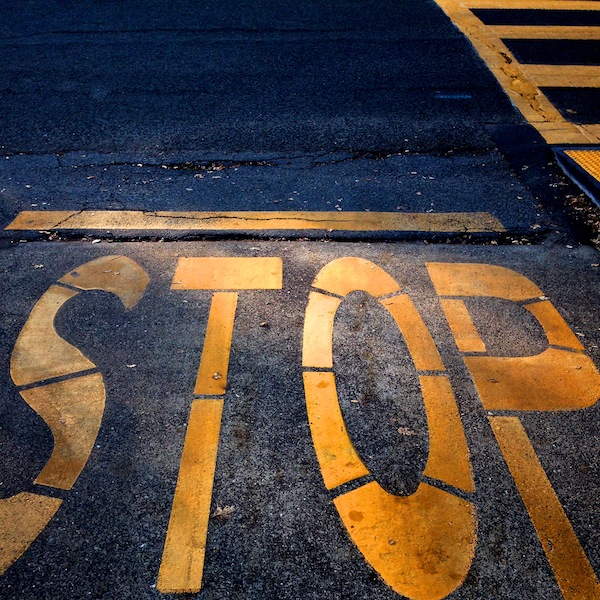 Joy making pie in my kitchen.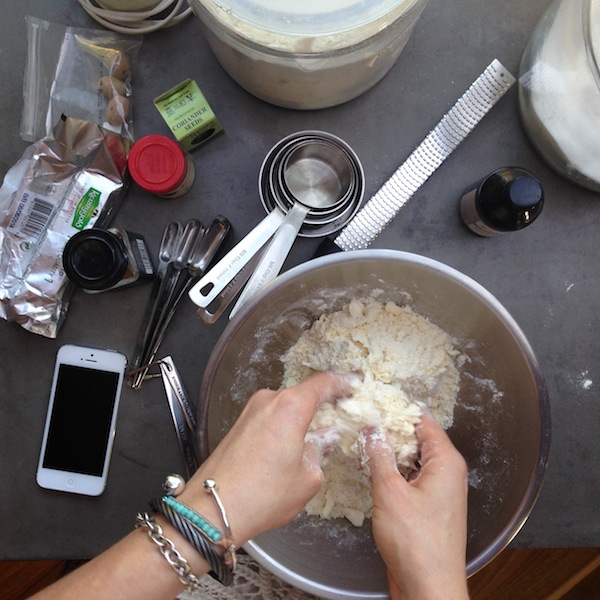 Bread bracelet. Totally normal.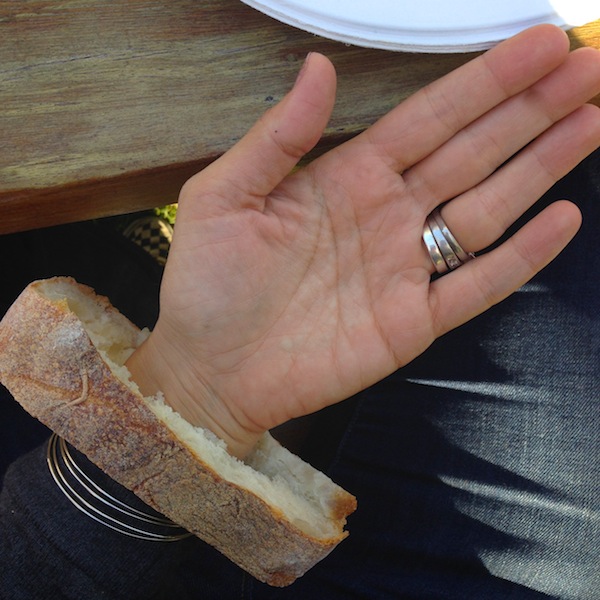 Cooper got a haircut this week!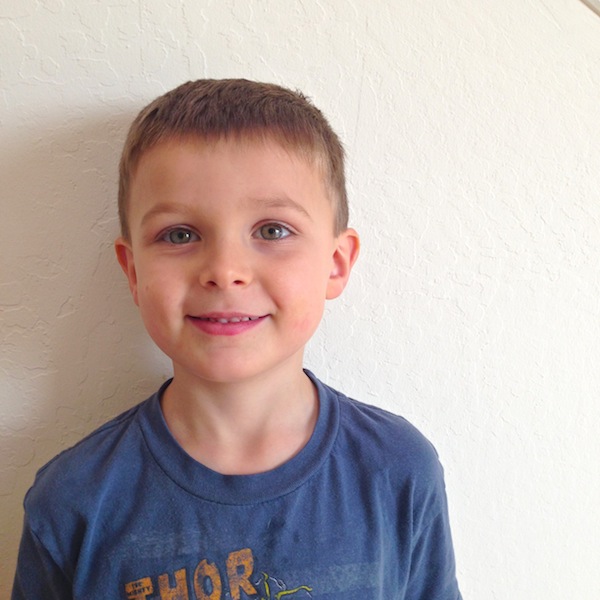 Staring at the bay water.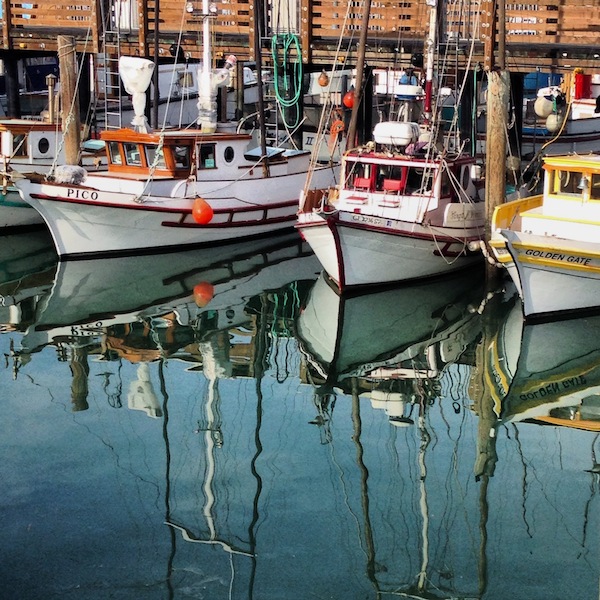 Puffy.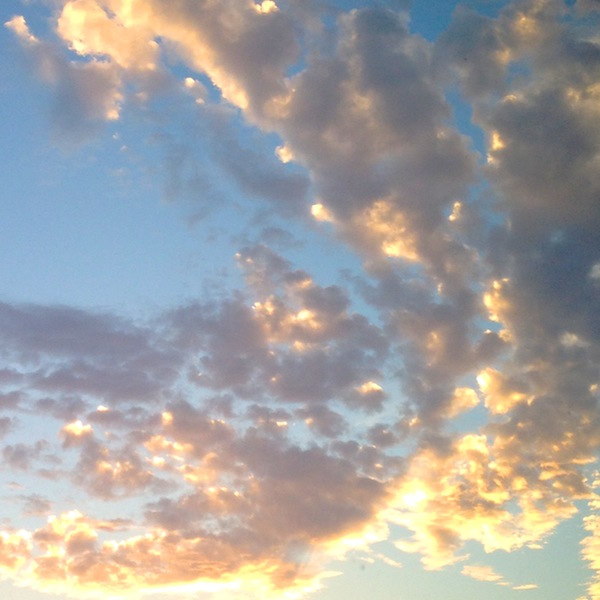 Do you see the face?
Pinot's favorite lounging spot.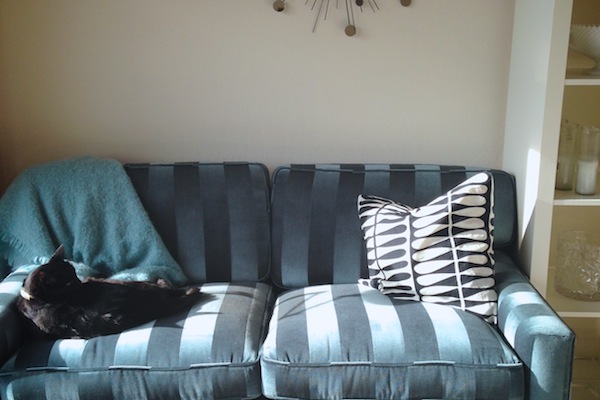 Fried egg over spanish rice.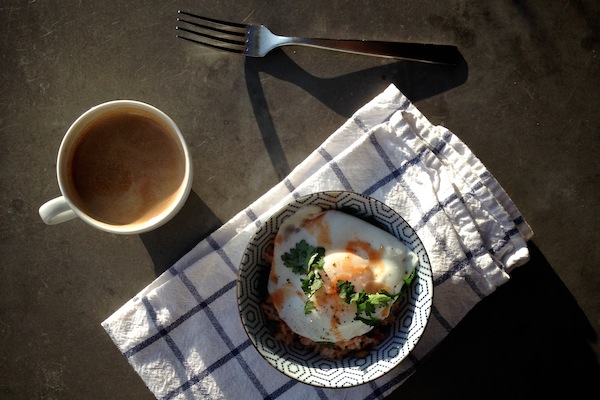 Way to put your business on the street.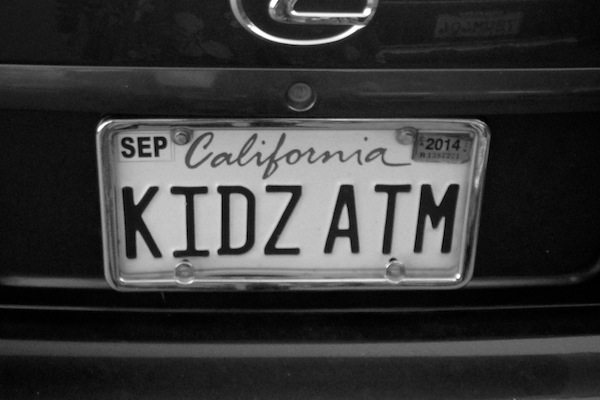 Eggs, tortilla, salsa, to do list.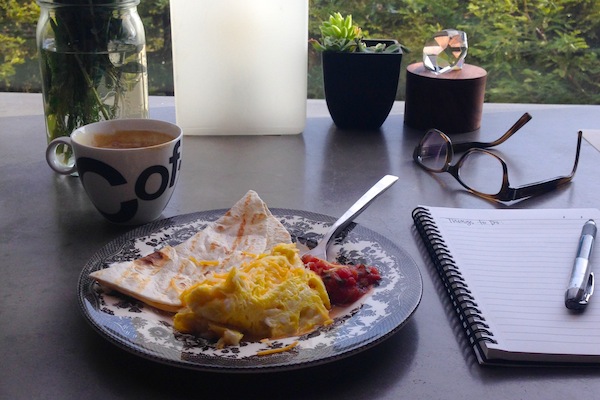 Getting the mail with flashlights, boots & a Captain America shield.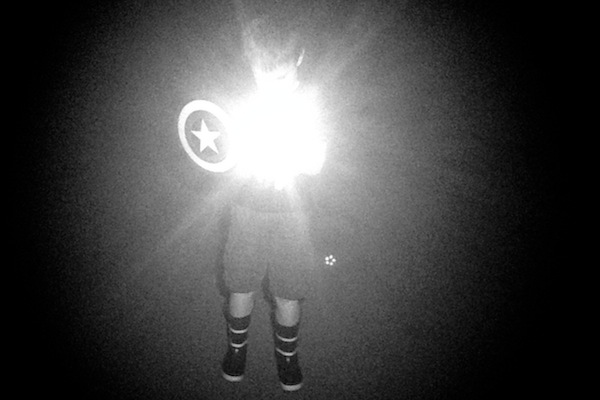 Cooper drew this on my car.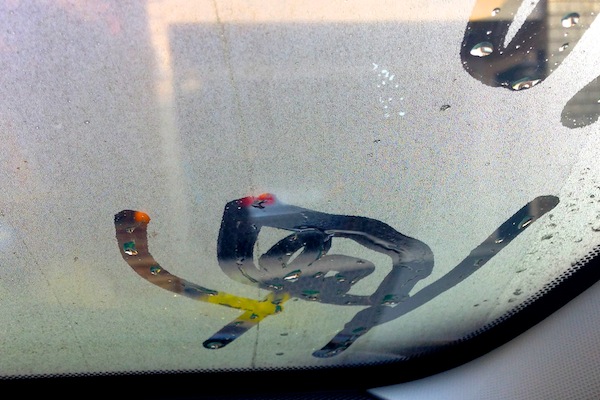 Second breakfast with my Maj & Amy.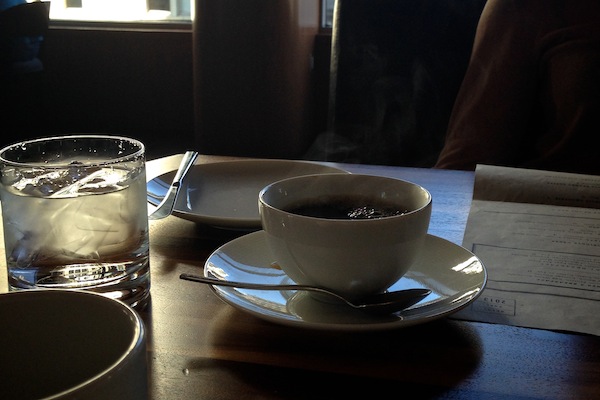 These two glow from the inside out!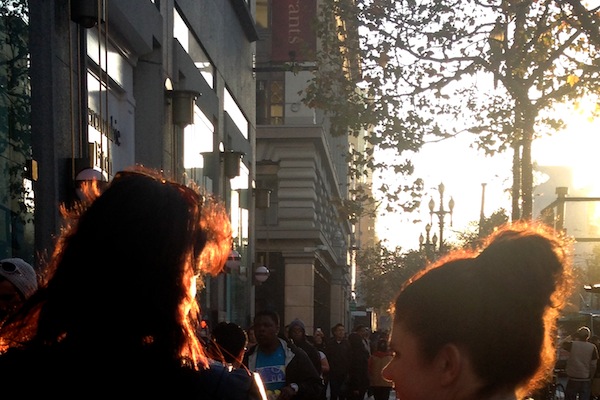 S &&& RRRR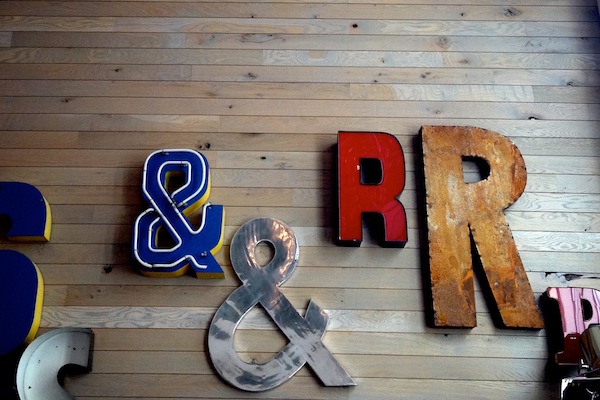 Maj being maj.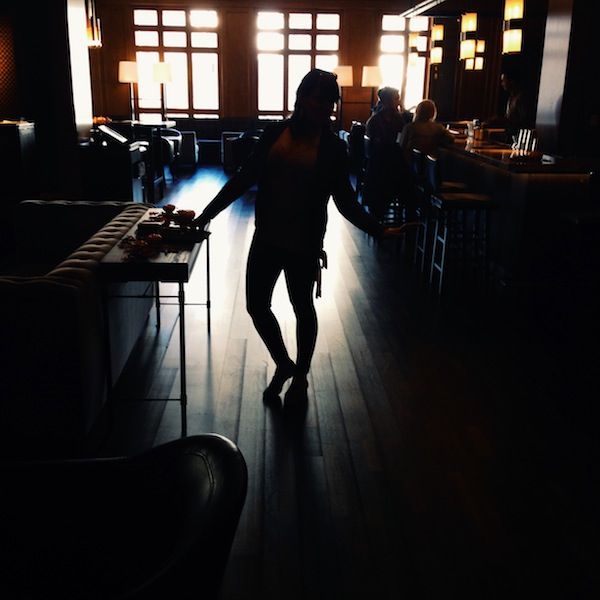 Hope you have a wonderful weekend!! XOX