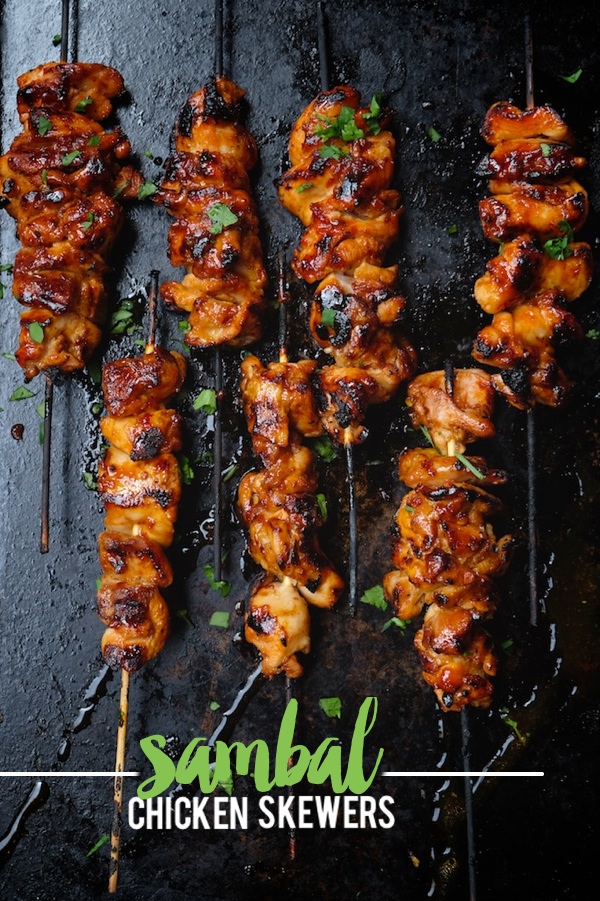 Sambal Chicken Skewers!!,
Someone asked me if I've made plans for the Summer and all I could say was that I'm gonna do a lot of grilling. I definitely have my priorities straight.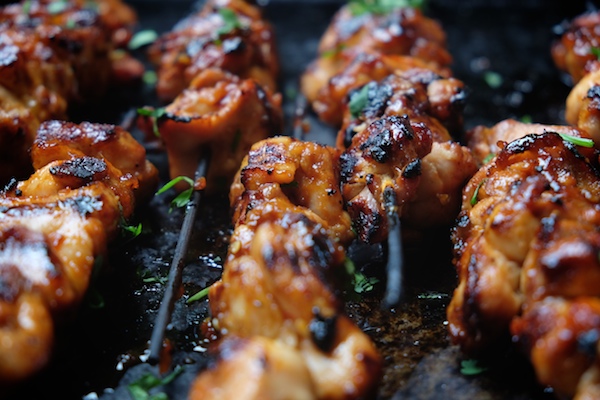 Last week we had a beautiful week of a weather so I dusted off our grill…with a cocktail and flip flops. I know, I know! I'm annoying. I am sorry that you're in cold weather on the east coast. I really hope that we get the rain we need. I digress…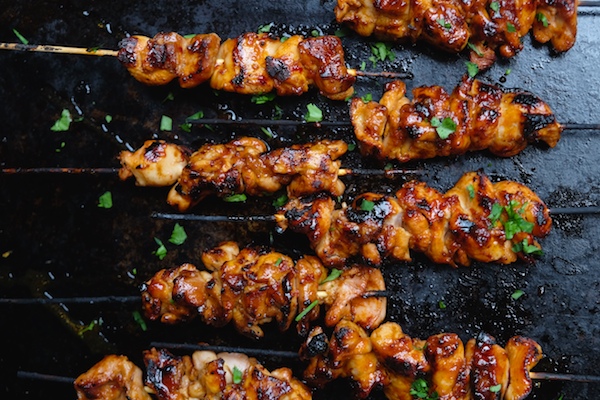 In a quest for a simple grilled recipe, I found this winner in my stack of ripped out pages from magazines. This will definitely be a staple in our Summer 2015 Rotation. I imagine we'll do a version with pork tenderloin or steak. Nothing like sweet/spicy/crispy chicken pulled right off a skewer. I made these beauties with a spicy coconut noodle dish that I'll be sharing on Wednesday. Stay tuned!

And we're off! Before you get started, you'll need to soak some Bamboo Skewers.
Or you can invest in some Stainless Steel Skewers. I think I need to get some!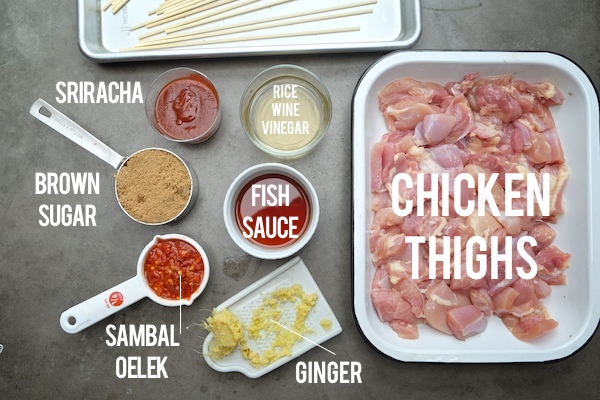 First we make our marinade. It's a beautiful balance of flavors.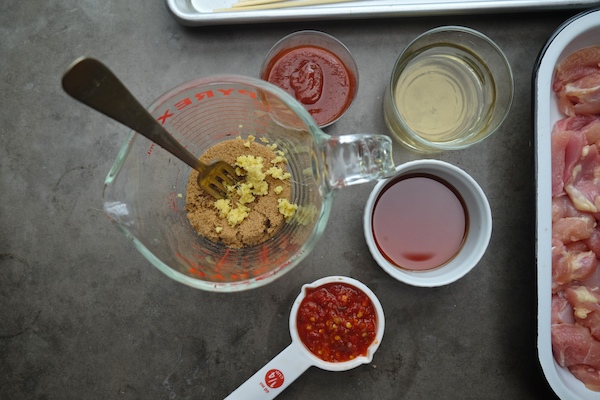 I mixed it all right in the measuring cup.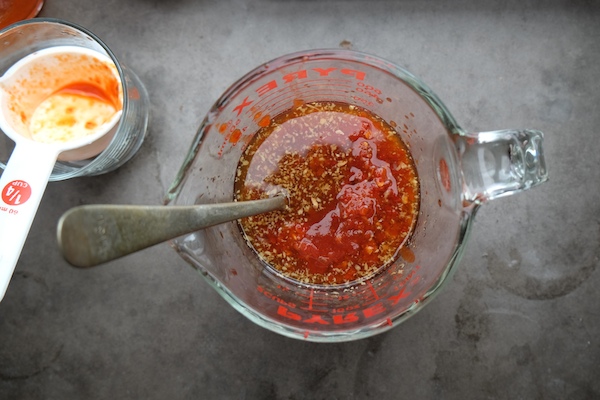 >We pour it over the chicken and let it marinate for a bit. Get your grill going.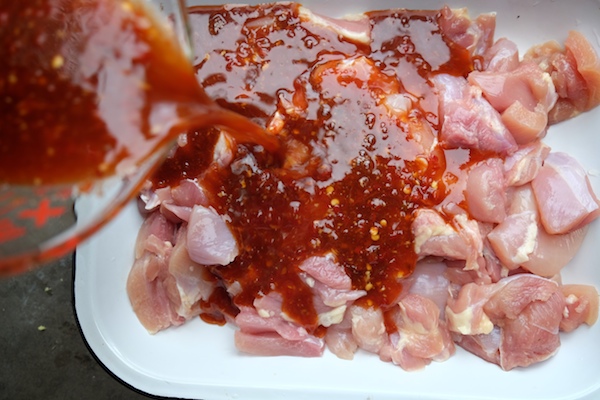 Waiting…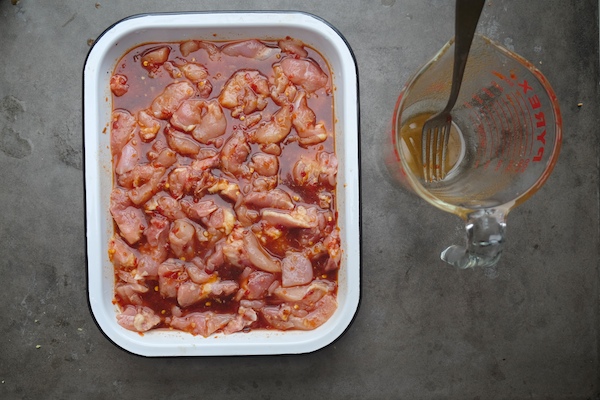 We poke the chicken on the skewers.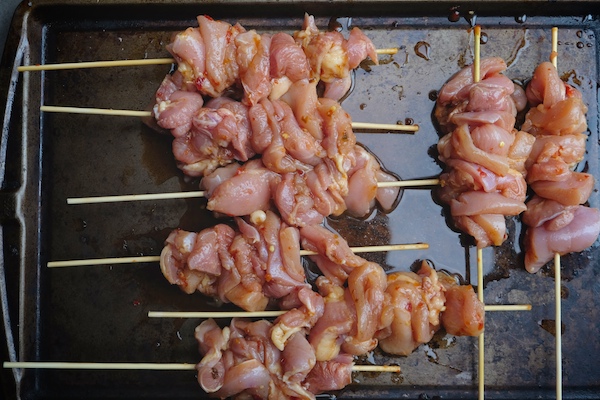 And we take the marinade and heat it over the stove to reduce it.
We're going to use it to baste the chicken while on the grill!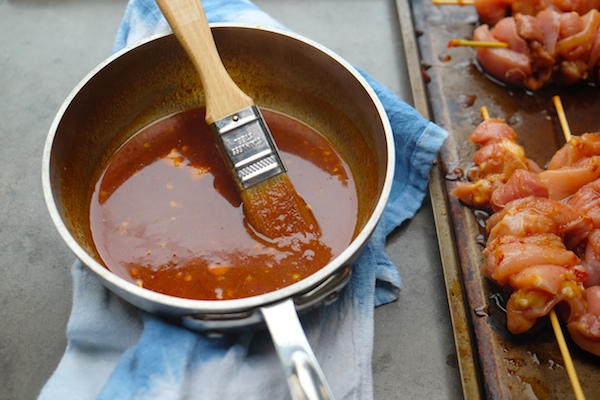 Chicken goes on the grill.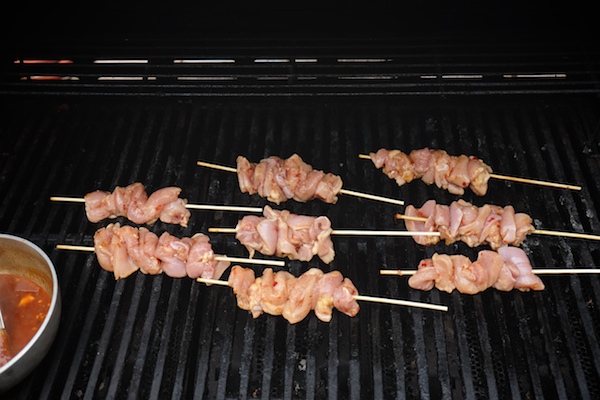 Baste/turn. Grill.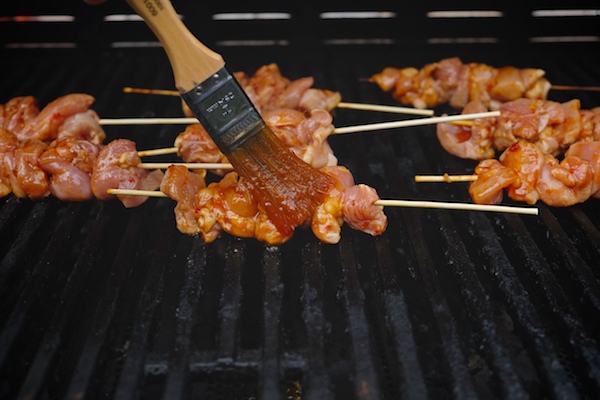 MMMMM.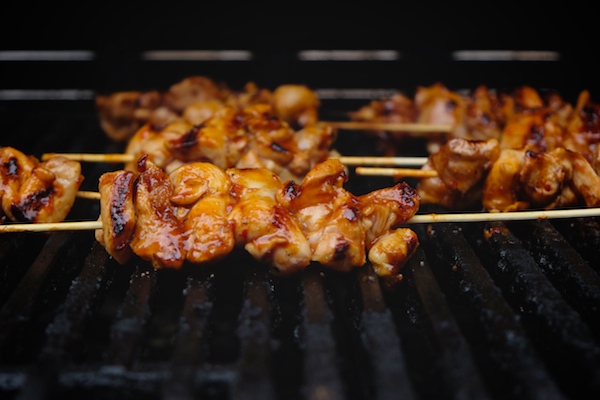 And we're done.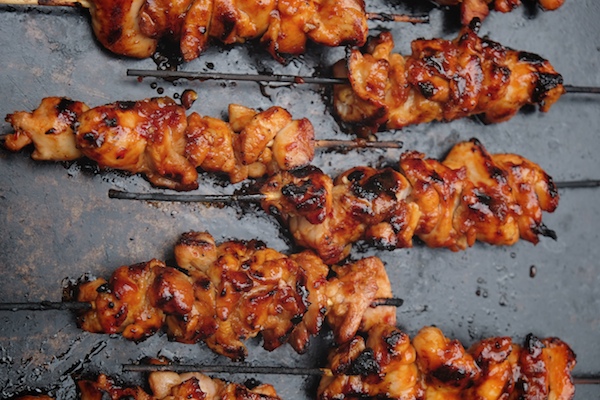 I mean…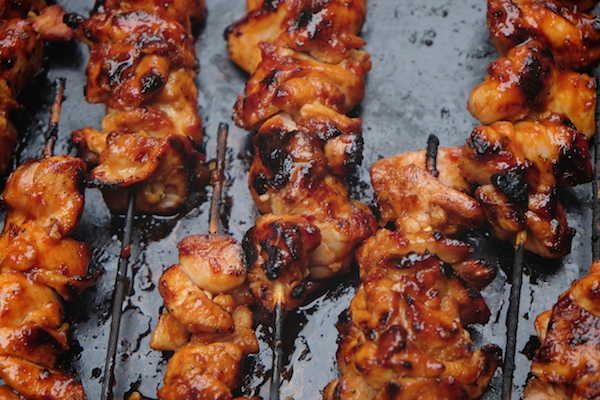 A little chopped cilantro for garnish.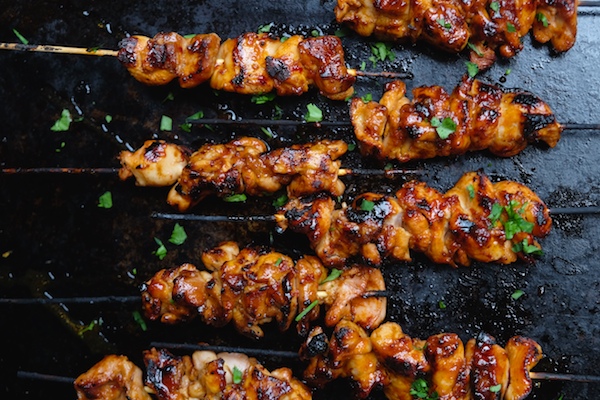 Another photo for good measure.
>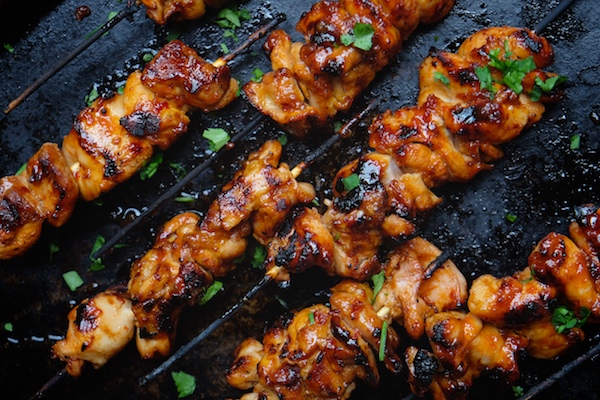 A perfect weeknight night dinner if you ask me!
Sambal Chicken Skewers

serves 4-5

recipe slightly adapted from Bon Appetit Magazine

1/2 cup light brown sugar
1/2 cup unseasoned rice vinegar
1/3 cup sambal oelek
1/4 cup fish sauce
1/4 cup sriracha
2 teaspoons finely grated peeled ginger
2 lbs. skinless, boneless chicken thighs (cut into 1 1/2 inch pieces)
1 tablespoon chopped cilantro, for serving

Soak 10 bamboo skewers in water for at least an hour.

Prepare grill for medium-high heat. Whisk brown sugar, vinegar, samba oelek, fish sauce, sriracha and grated ginger in a large bowl. Add chicken and toss to coat. Let chicken sit in marinade for about 10 minutes. Thread 4-5 pieces of chicken onto each skewer.

Transfer marinade to a small saucepan. Bring to a boil, reduce heat and simmer until marinade has reduced to 1 cup, 7-10 minutes.

Grill chicken, turning and basting often with the marinade, until cooked through. About 8-10 minutes. Add chopped cilantro to grilled chicken and serve.