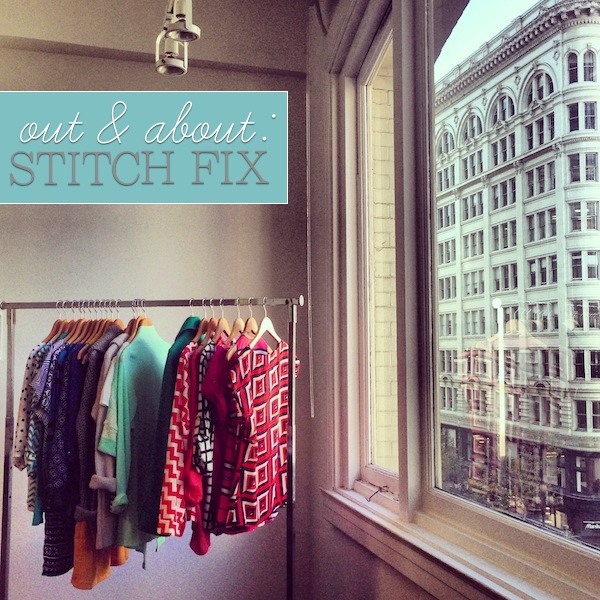 A couple of weeks ago, Joy & I got a little tour of  a cool company called Stitch Fix in San Francisco. Do you know about Stitch Fix? I'm kind of obsessed with it. If you love packages in the mail that include CLOTHES & ACCESSORIES picked out by a stylist JUST FOR YOU, you're in for a real treat.
Here's the gist.  You spend about 15-20 minutes working on your profile when you sign up. You give them your measurements, your likes & dislikes clothes-wise, and your price points for clothing.  You tell them what you like to flaunt and what you like to hide  and what your price limits are for clothing & jewelry. After all of that, your information gets saved into a profile. Now they know more about you and they can figure out what you're into and how to style an outfit for you in your price range.
When you're ready for a shipment, you have them fill your box and give them a direction like… I'm going to a cool Art Opening and I'd love an outfit that shows I'm super into Modern Art (especially with cool jewelry!) but I need something dark to wear in case I spill wine on myself.  Yes, you can totally be that specific. The more specific, the better the box!  Then they work on an outfit and/or collection of pieces and send you a box in the mail.
Stitch Fix charges a $20 styling fee, but if you decide you want to buy something in the box, the fee gets waved. If you decide to buy everything, you get a nice discount on all of the clothes. Decide you like nothing or just one thing? Send the rest back with their convenient mailer. The stylist fee still applies if you haven't bought anything.
My favorite part of the service is that you can try it all on at home in your own environment. No fluorescent lighting and nasty lint on the floor of a dressing room to contend with.  I also like that some of the items force me out of my comfort zone and I end up LIKING THEM. Not all boxes are created equal, but I've found the more feedback you give them, the better your box.
So here are some photos from our trip there. Cute entry way, huh?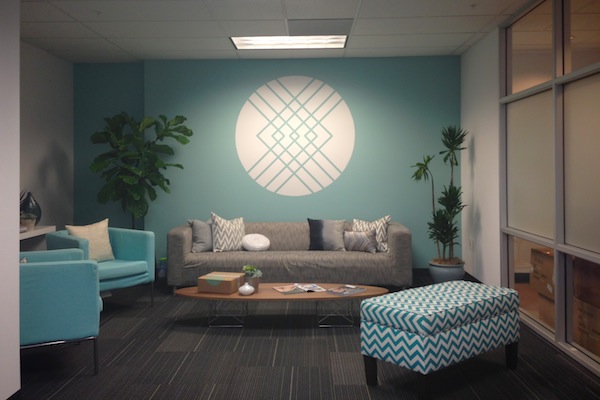 Delicious stripes for the upcoming season! I may have touched them all…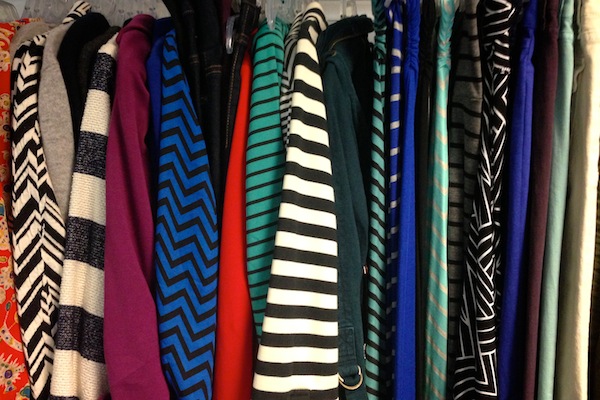 We were given access to their racks! Stitch Fix buys clothes in smaller amounts based on their season/needs so they fill their customers boxes with the items they have in stock. Their stock is much smaller than a department store, so if your friend has something you'd like too, it's not the type of service where you can order a specific item.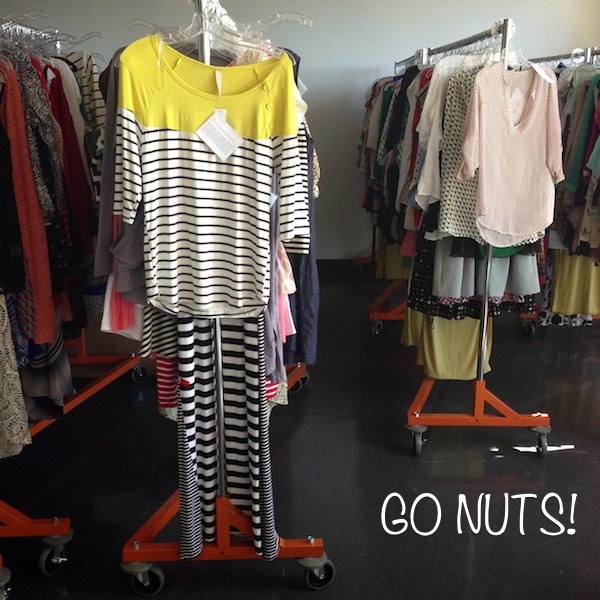 I picked a few outfits to try on. You can see my Fall color scheme… I'm really into dark denim, navy, dark corals with hints of pink and STRIPES right now. Wait…when am I not into stripes?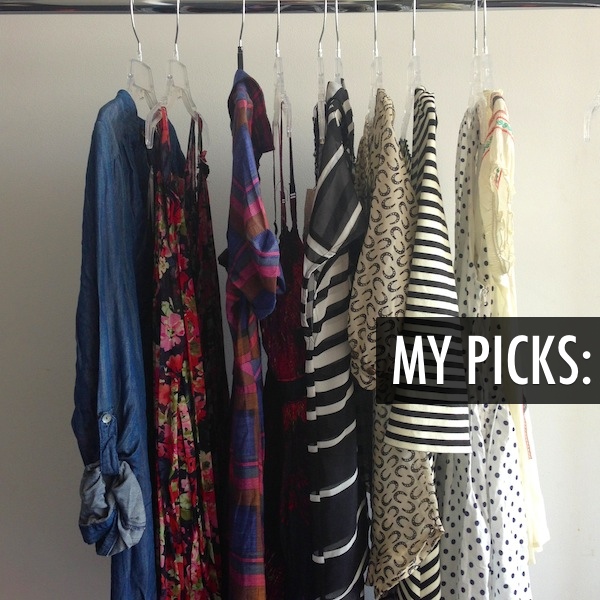 I loved this dress but felt like it was a little too short / ice skater-like. If I was to get this dress in the mail, I would have given my review of the dress and told them things like "The darts didn't lay right over my chest and I prefer dresses with a bit more length. Otherwise, I love it!"
The necklace is from one of my first boxes. I'm in love with it and Cooper likes playing with it…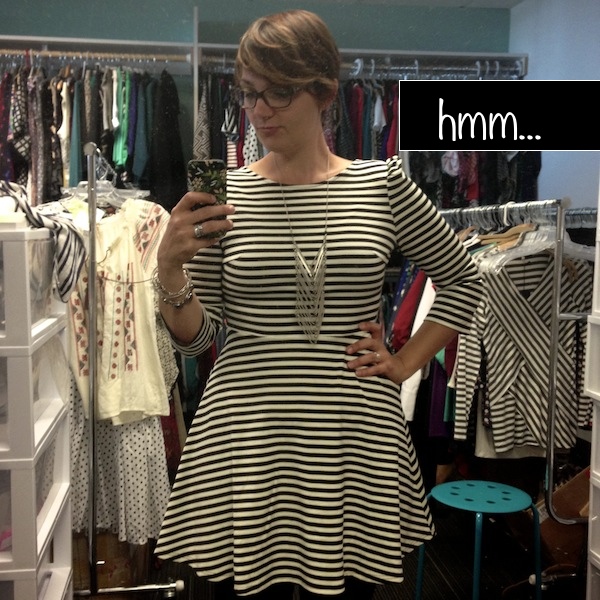 Look at this dress!! I loved this one. This one came home with me.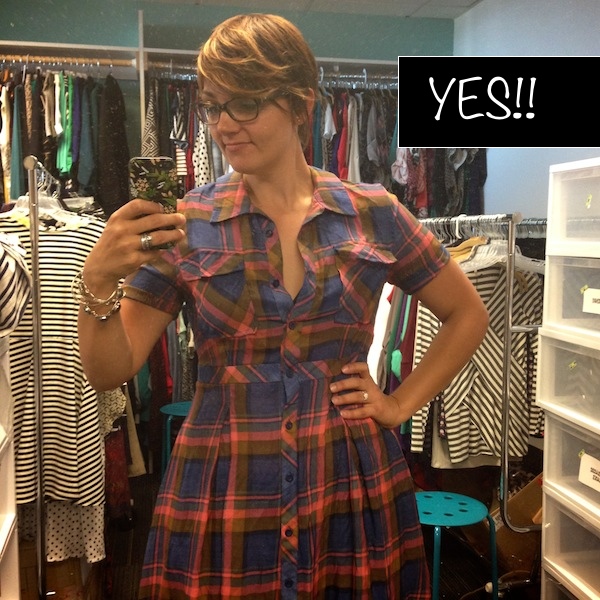 And how could I resist a striped top? I love the neckline on this one because it's like jewelry.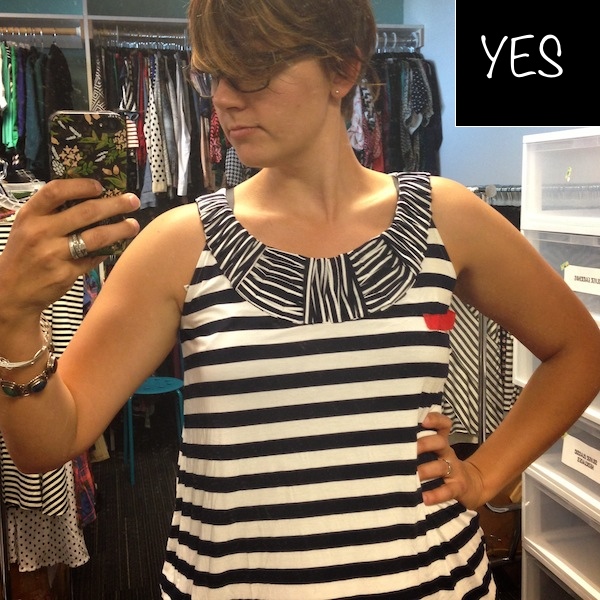 Speaking of jewelry….they have the most incredible statement necklaces.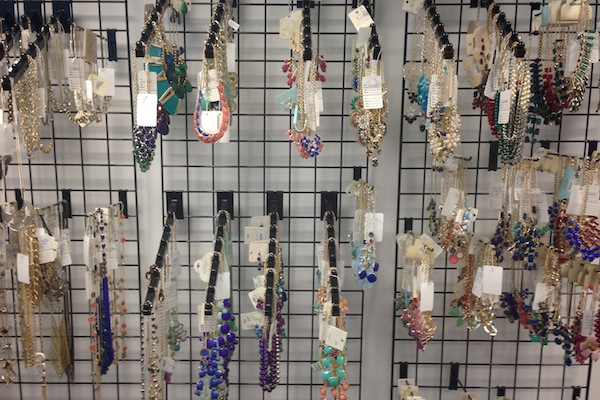 I snagged a few while we were there…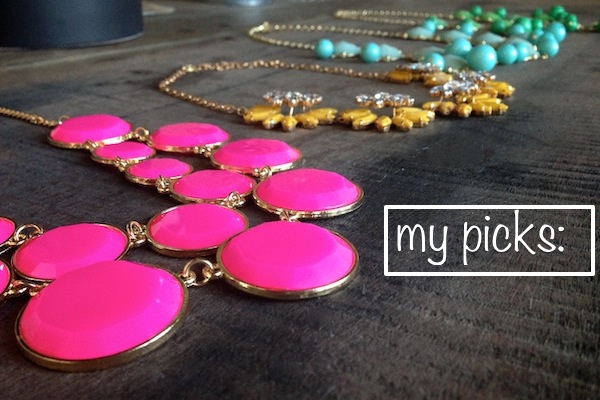 Joy layered this Love necklace with a pink spoon necklace & her own lock necklace. BEAUTY.
And while we were there, they treated us to CRONUTS. I put a dent in them…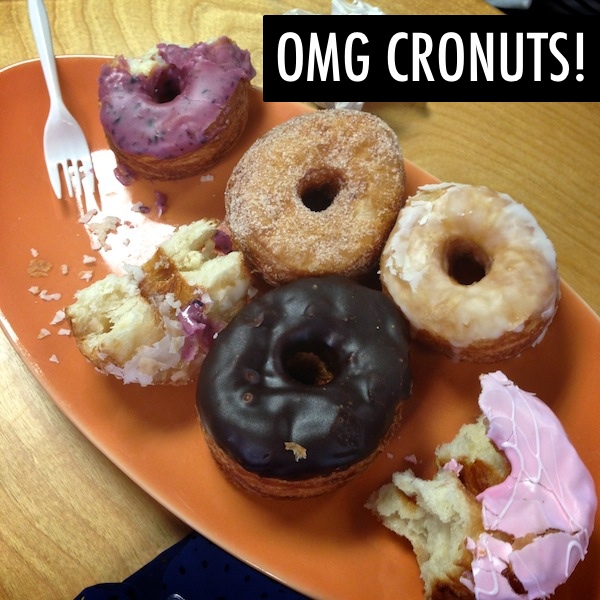 At their office they have a few walls of quotes from customers framed on the wall.
LET ME HELP THIS CUSTOMER!!! A maxi is EVERYTHING.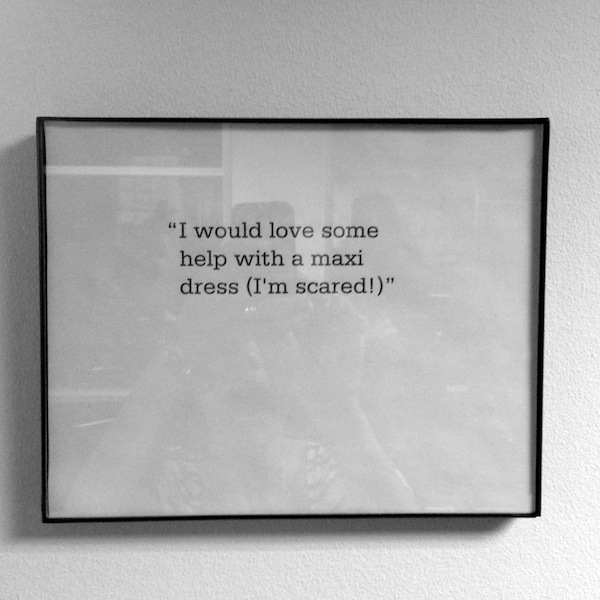 I love their motto- Love Your Closet—GET A FIX.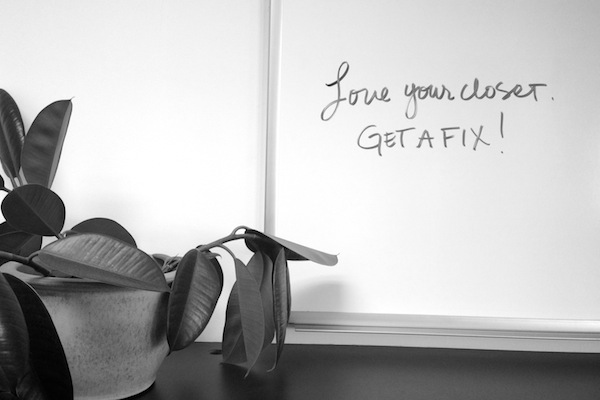 Thank you, Stitch Fix for touring us around your workspace. Thanks for the cronuts & empanadas.
You spoiled us!
If you're interested in getting a personalized Stitch Fix Box, sign up here.