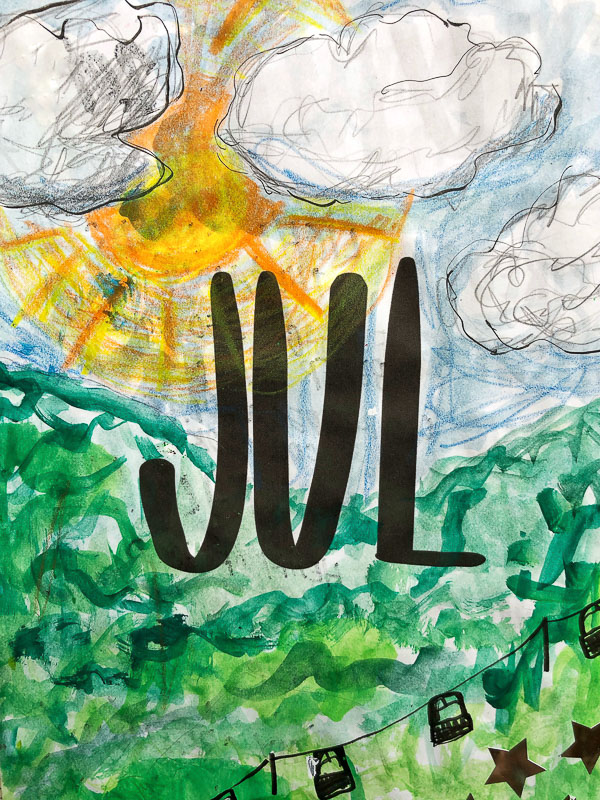 Currently July 2019
We're already into August. How does it feel? It's my birthday MONTH!! This is the month I turn the big 4-0!!!
July was a good month. Let's see how it looked in my Currently Workbook!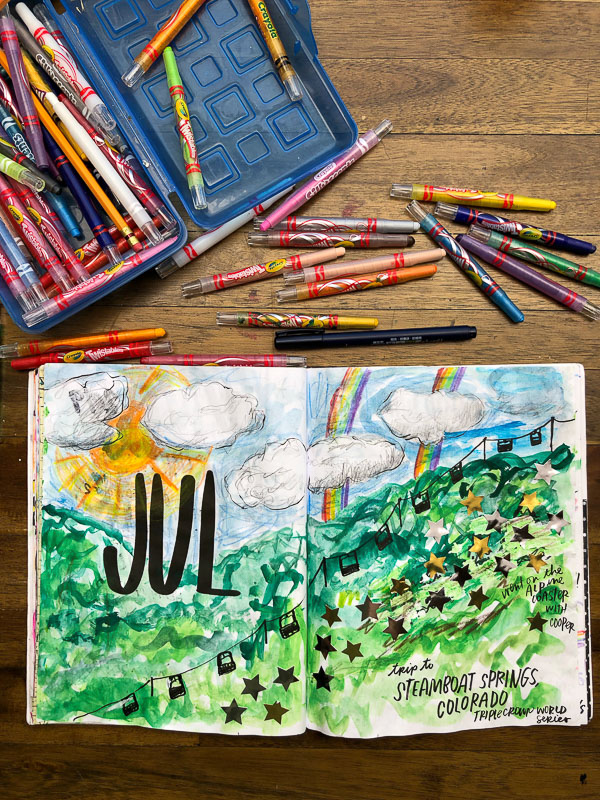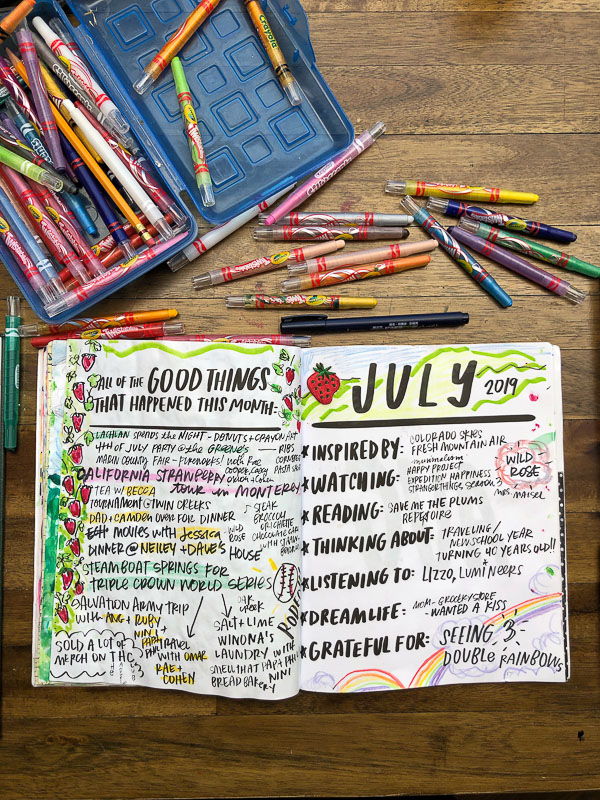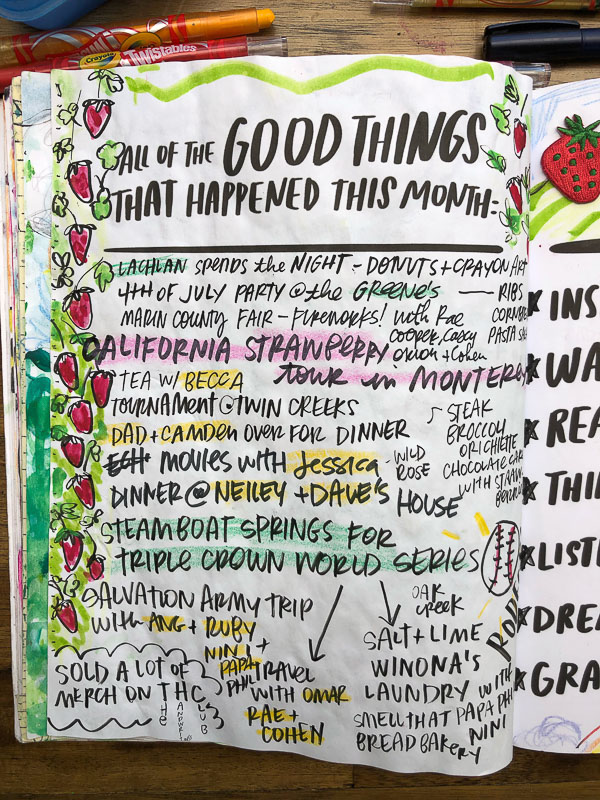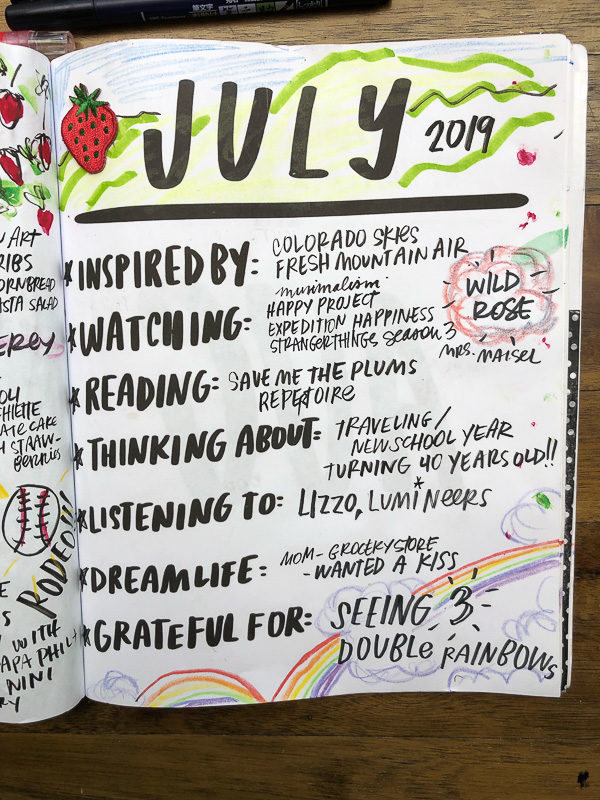 Let's get to it!
One of the biggest highlights of July was our family trip to Steamboat Springs, Colorado. We were there for Cooper's travel baseball tournament. While we were there we saw THREE double rainbows. For that, I am grateful.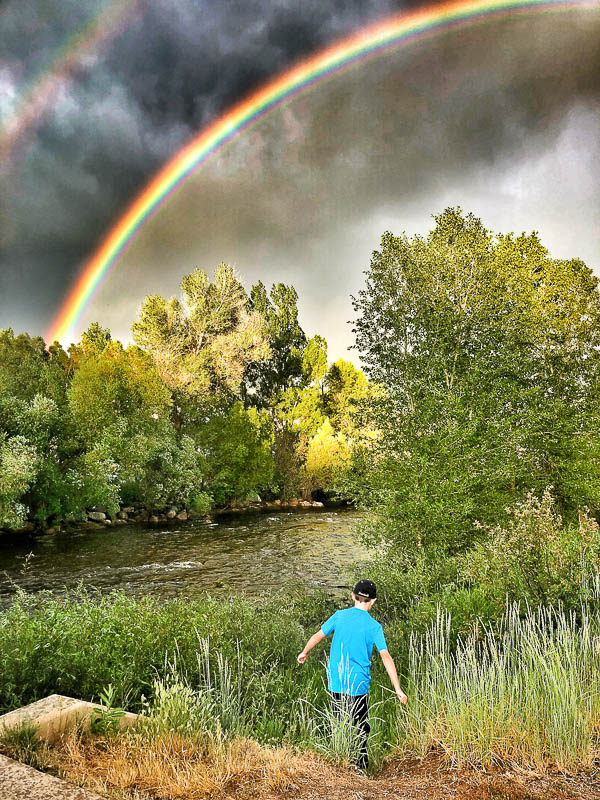 Inspired By:
The light in Colorado: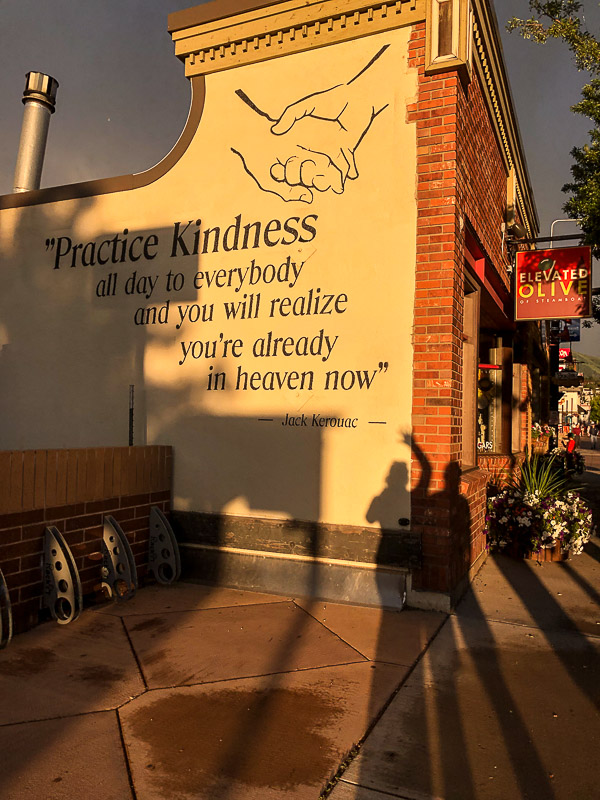 The hard workers at the Strawberry tour I went on with California Strawberries.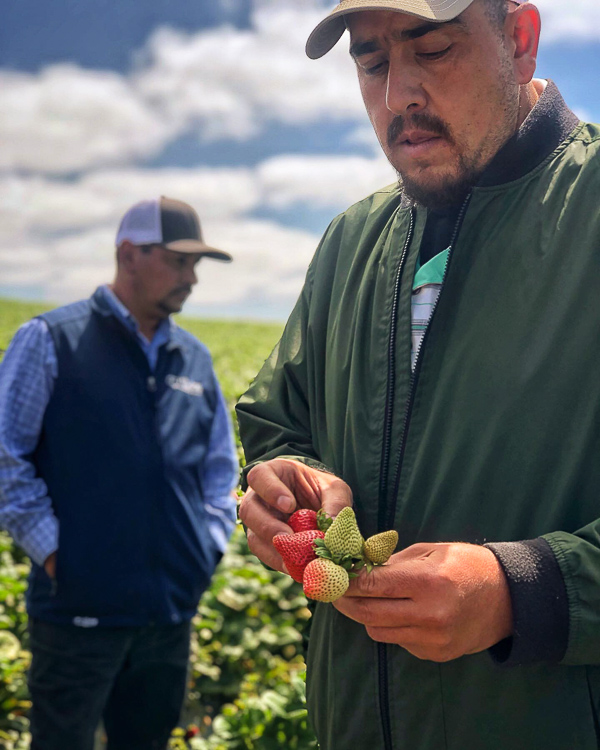 I got to me GRACE!!! She fell asleep on me and I loved every single second of it.
Babies are my favorite.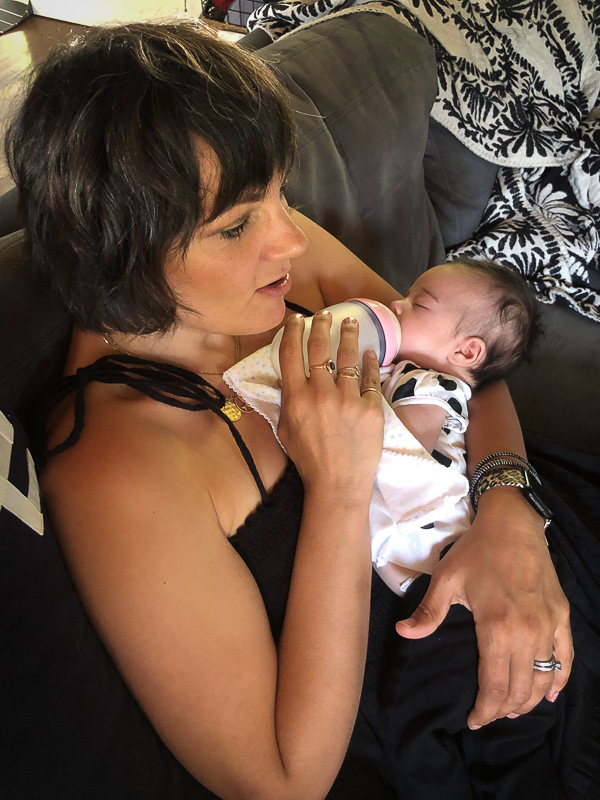 Cooper's baseball team who worked hard in the altitude!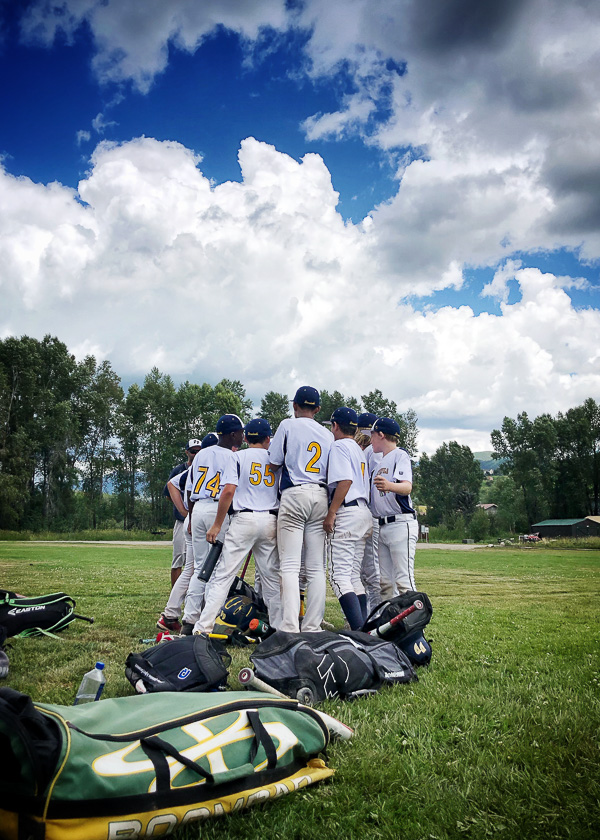 Working in my garden this Summer! This little corner makes me so happy.
Watching:
Happy Film– this was EYE CANDY. I loved it so much I want to watch it again.
Expedition Happiness because I am so fascinated by van life! I loved how their overhauled their school bus.
I rewatched Minimalism to remind myself of how much I appreciate the simple things in life. Less stuff/more LIVING.
We finished Stranger Things season 3. This season wasn't my favorite but I really did enjoy the mall life! I have found that watching Stranger Things makes my dreams all weird. My dream life takes place in the past. All of these weird memories pop up in my sub-conscious.
I went to the movies with my friend Jessica. We saw Wild Rose. It was really good. I thought about it for a week after. Good sign, huh??!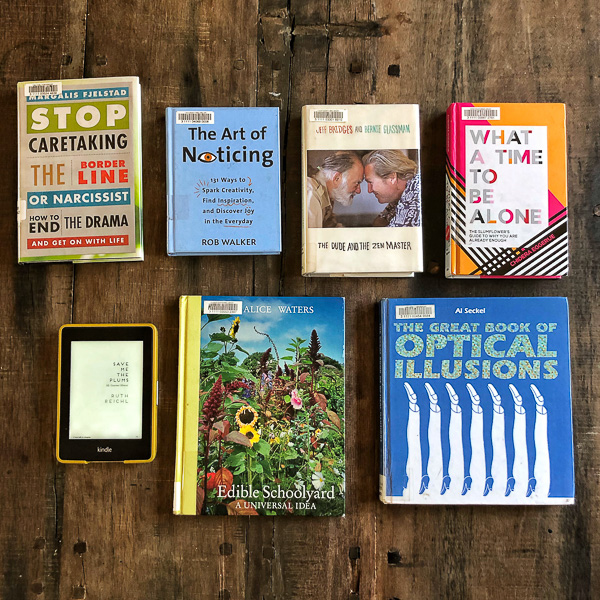 Reading:
Here's what I checked out of the library this month:
Stop Caretaking the Borderline and Narcissist
Save Me the Plums (downloaded on my kindle)
Edible Schoolyard- A Universal Idea
The Great Book of Optical Illusions
Thinking About:
Our trip to ITALY! I spent a lot of time freaking out about what to pack on our international adventure. Luckily I used the time before our Colorado trip to figure out what all of my Carry-On Essentials were. As much as I love the pace of Summer, I'm curious to see what our life is going to be like having a 5TH grader!!!! School is just around the corner and as much as I'm anxious to get back into a routine, I am so happy to spend my days with Cooper. This summer has been one of my favorites.
Listening To:
I haven't really listened to anything new this month. Since I'm not shuttling Cooper to/from school, I don't have music playing all the time. I did start listening to the Lumineers again. I loved listening to them a few years ago and it transports me back in time.
Dream Life:
My dreams are all over the place right now. I did have one dream about my Mom. She was waving to me at the grocery store (where I find her in most of my dreams) and she yelled "DO YOU WANT A KISS???!!" And I remember being in my dream thinking….Wow! She can still embarass me in the afterlife. How funny! Like I said, most of my dreams take place back in time…my childhood and college. One day I will figure out what it all means.
Eating/Drinking: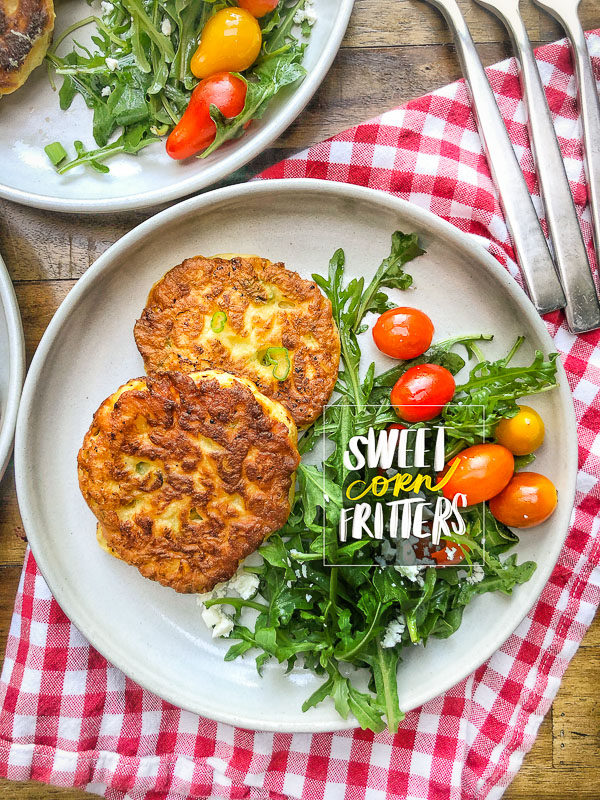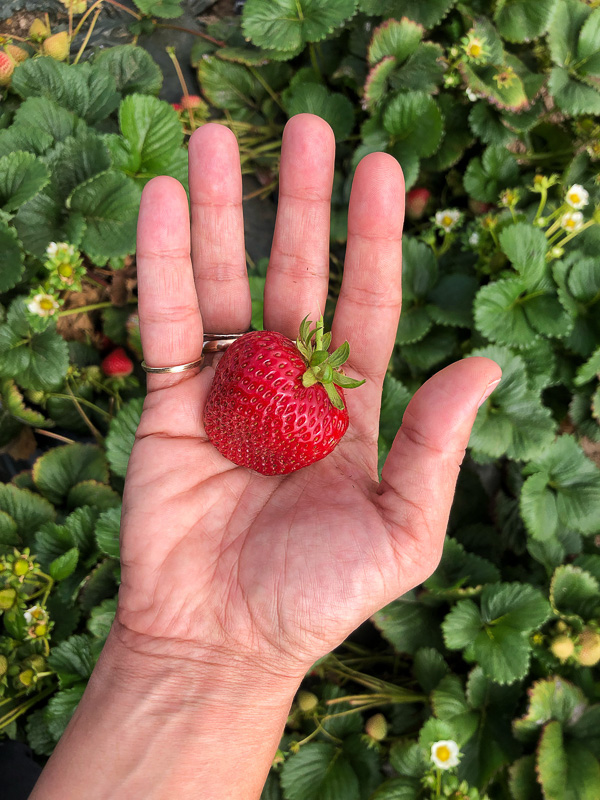 Strawberry farm tour with California Strawberries!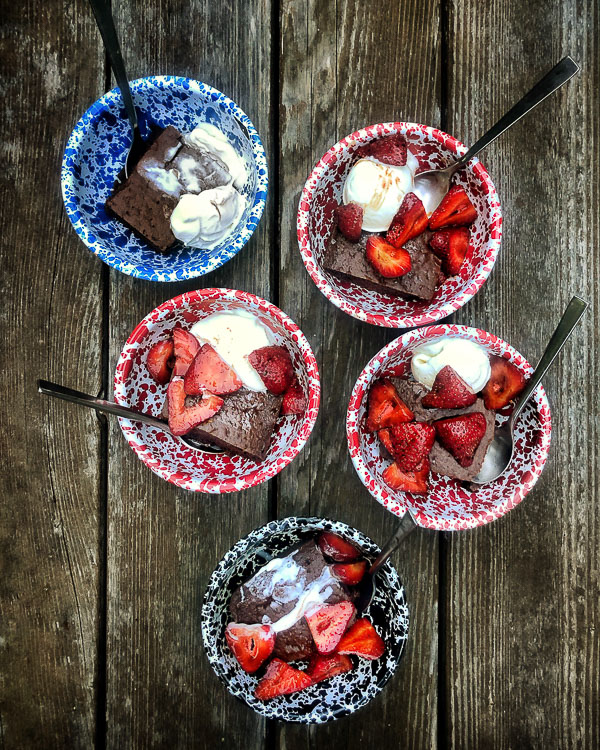 I made chocolate cake with strawberries and ice cream for dessert for my Dad.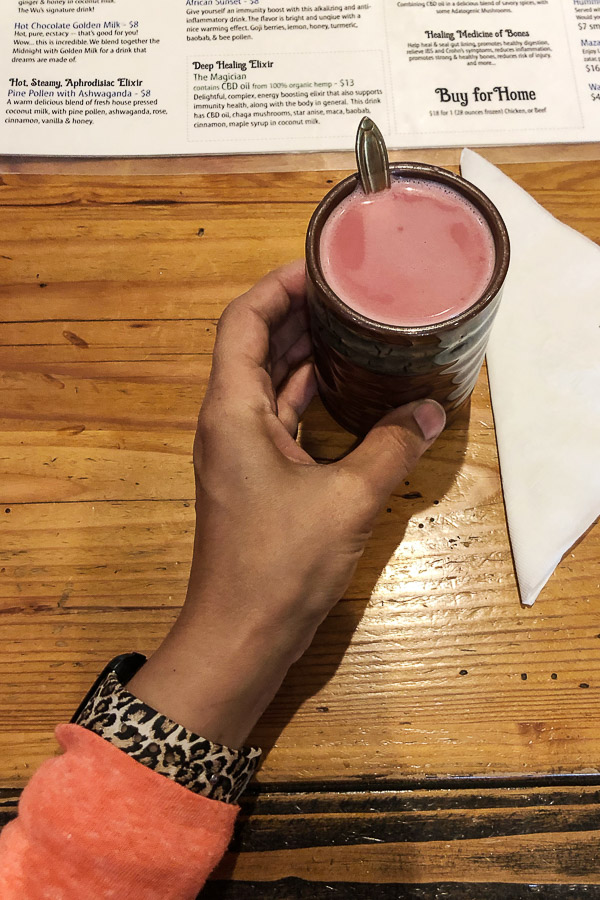 A beet "milk" concoction with my friend Becca at Wu Wei Temple. I can't wait to go back!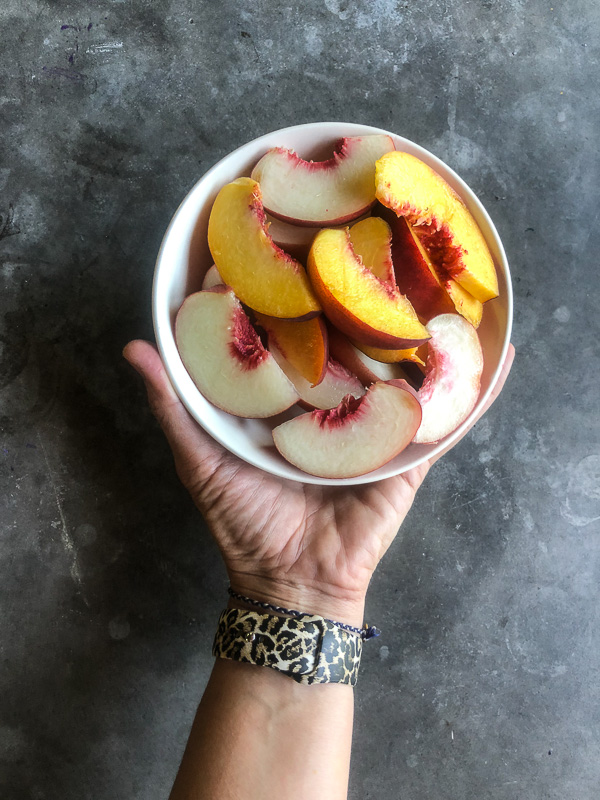 This summer I'm living for cold peaches and nectarines.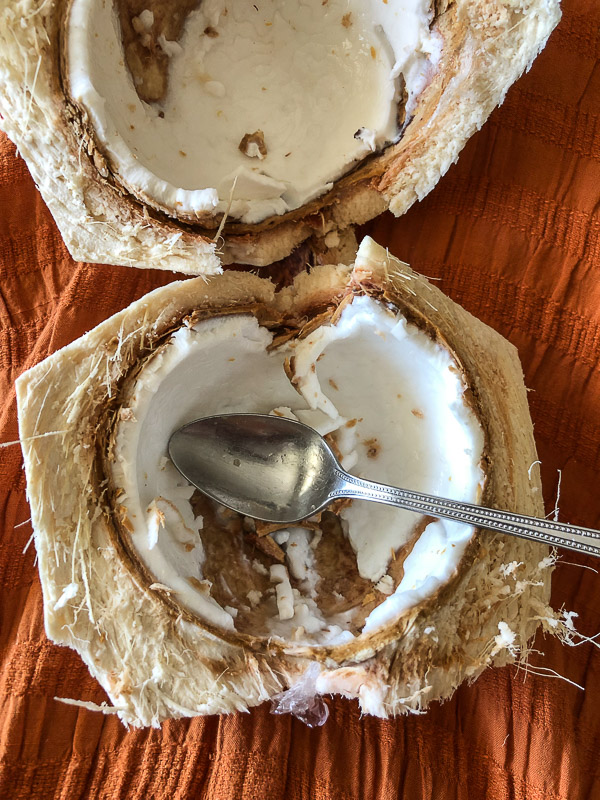 I introduced Angela to fresh coconuts in our town! We drank the juice and ate the insides.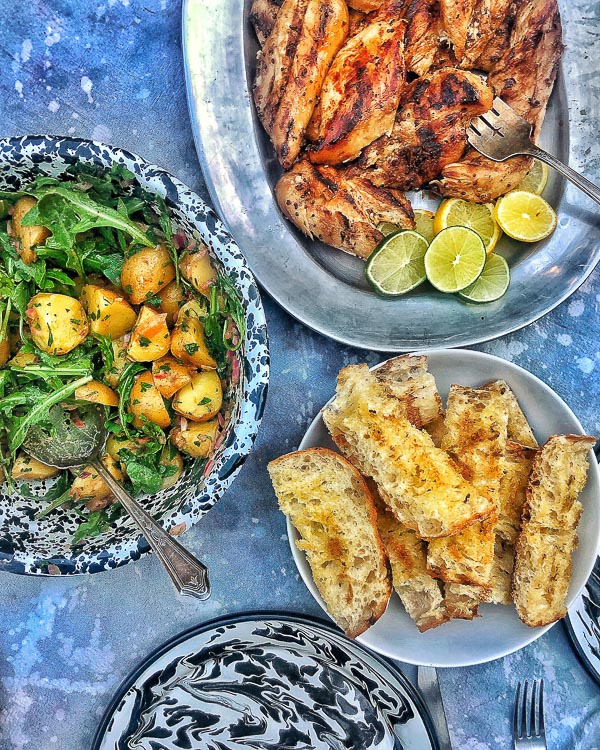 I made my Mom's Grilled Brown Sugar Mustard Chicken (recipe soon!), potato salad (I added arugula!) and my garlic bread. My dad came over for dinner with my niece and we feasted outside.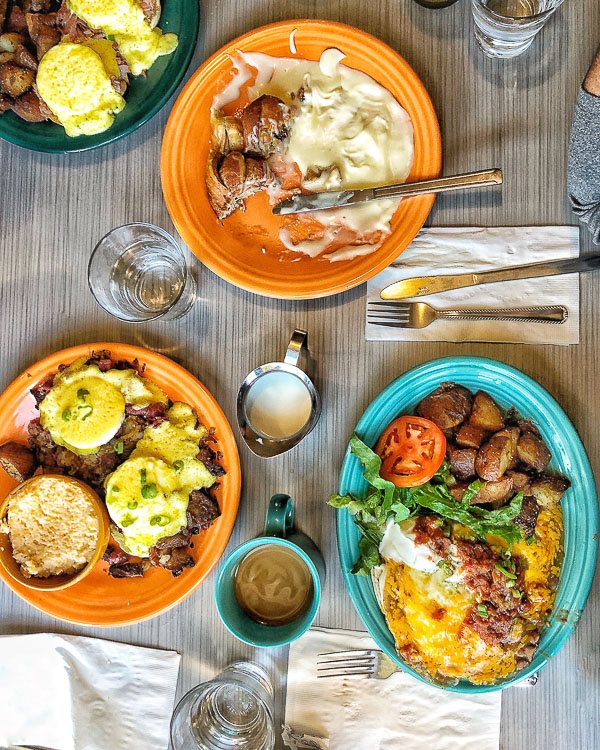 We had some delicious meals in Steamboat Springs. Most memorable? The Huevos Rancheros at Winona's!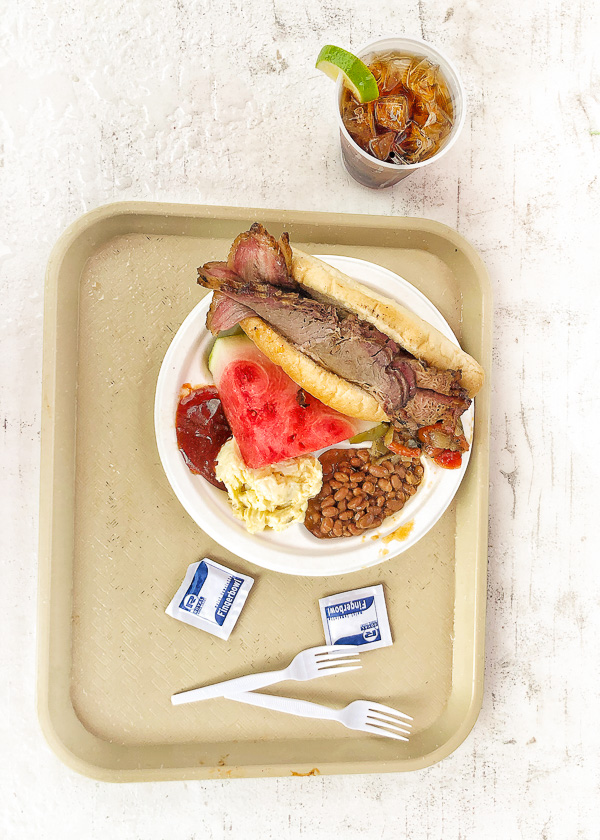 BBQ at our FIRST RODEO!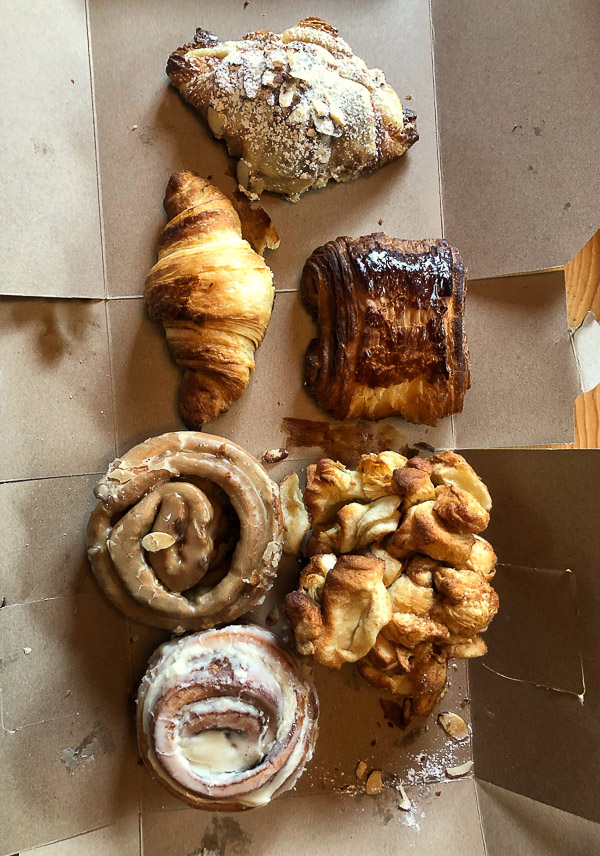 We ordered ALLLLLL the things at Smell That Bread Bakery!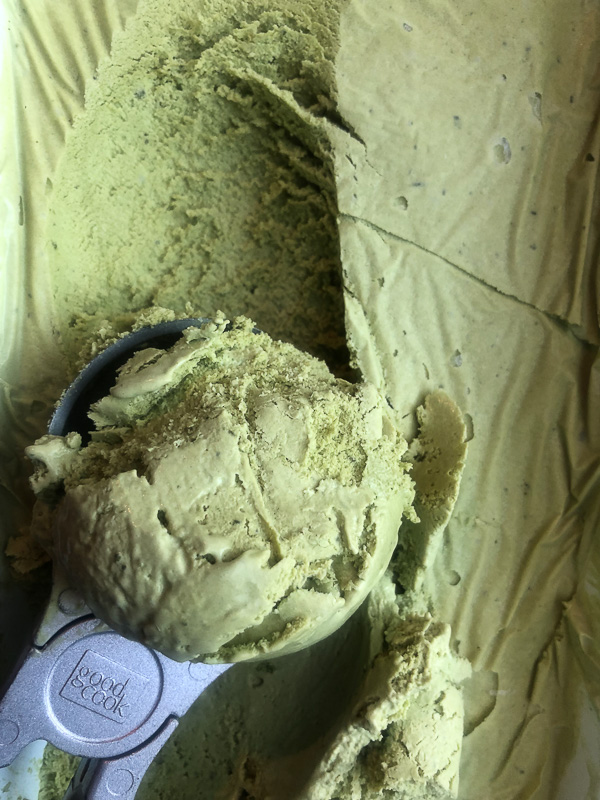 I made green tea ice cream!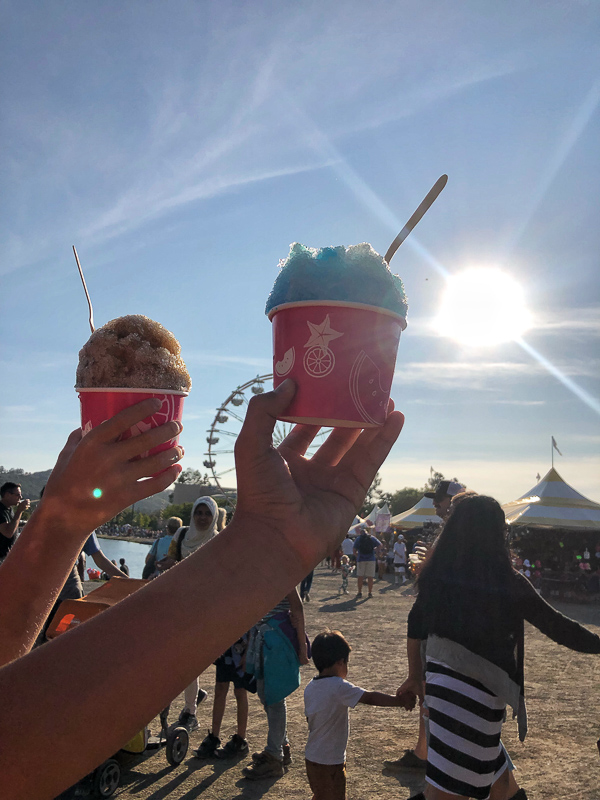 Snow Cones at the Marin County Fair!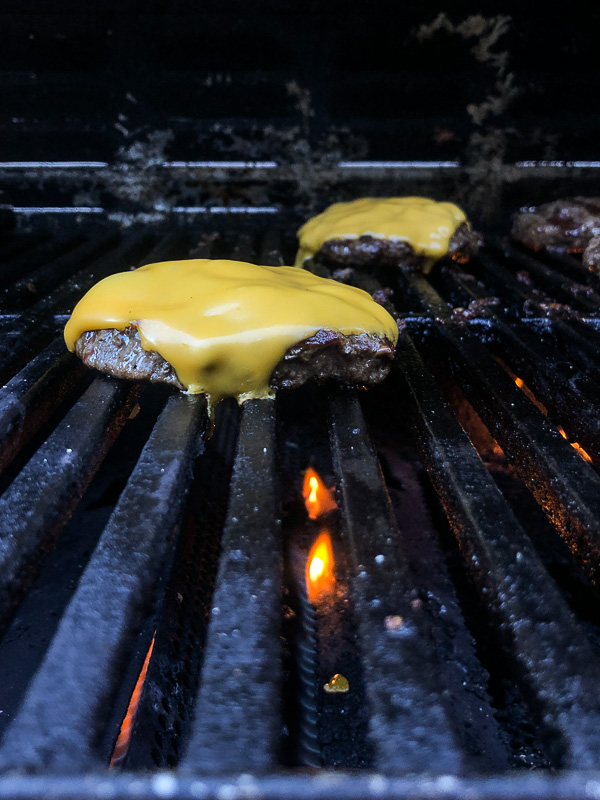 Burgers on the grill!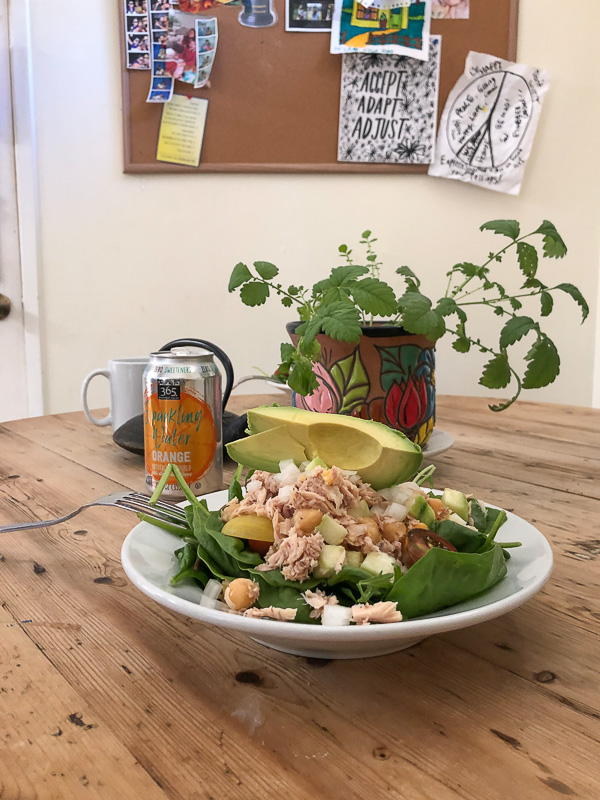 I am grateful for friends who take care of me and make me a salad!!!!!!!!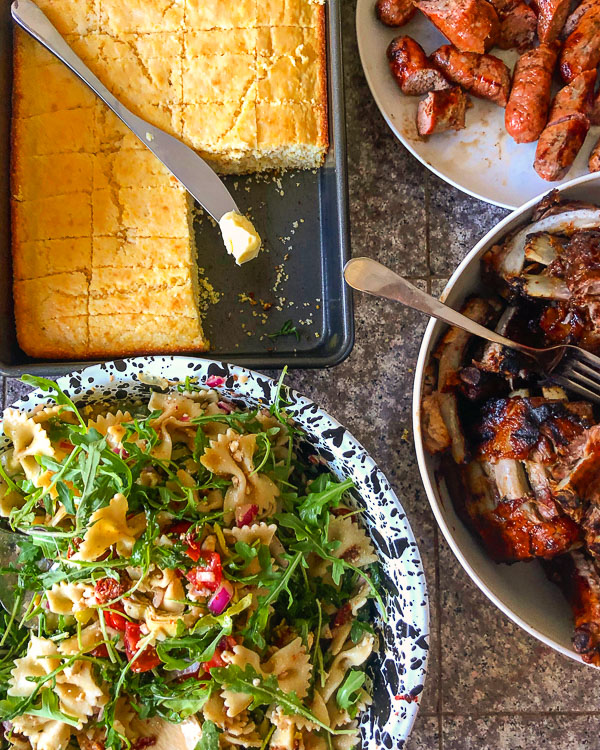 4th of July BBQ!!! Dinner included my Polenta Cornbread, Ribs and Mediterranean Pasta Salad.
Self Portrait for July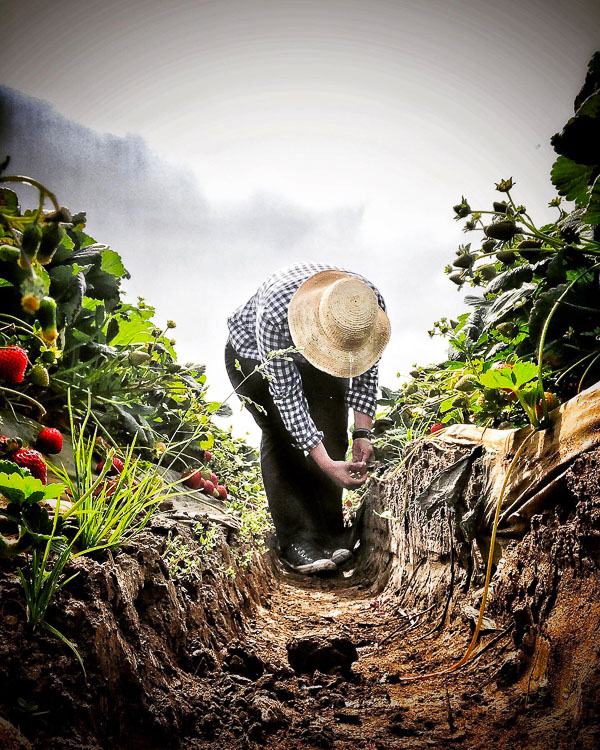 That was my July. I'm happy that it's LEO season and my birthday month. YAAAAAY!