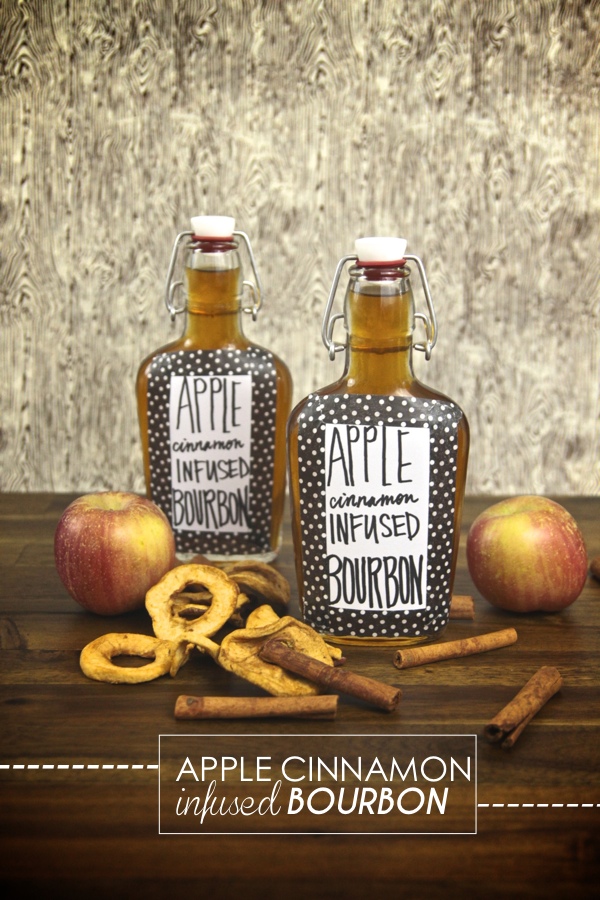 Apple Cinnamon Infused Bourbon
Hey……me again..just infusing more booze over here. I swear…once you get started, it's kinda hard to stop. And this one might be my favorite infusion yet! We take dried apples and a few cinnamon sticks and infuse bourbon (my favorite!). After a few days, you get a syrupy/spicy sweet/STRONG concoction. I'd drink it straight on the rocks…or maybe add a little mulled cider to it….or make myself a toddy with it. Heck, I'd even consider putting it in caramel. I think I like it a little toooooo much if you know what I mean. I'm serious about that caramel. Somebody do it.
And we're off!
Three ingredient recipes are my favorite.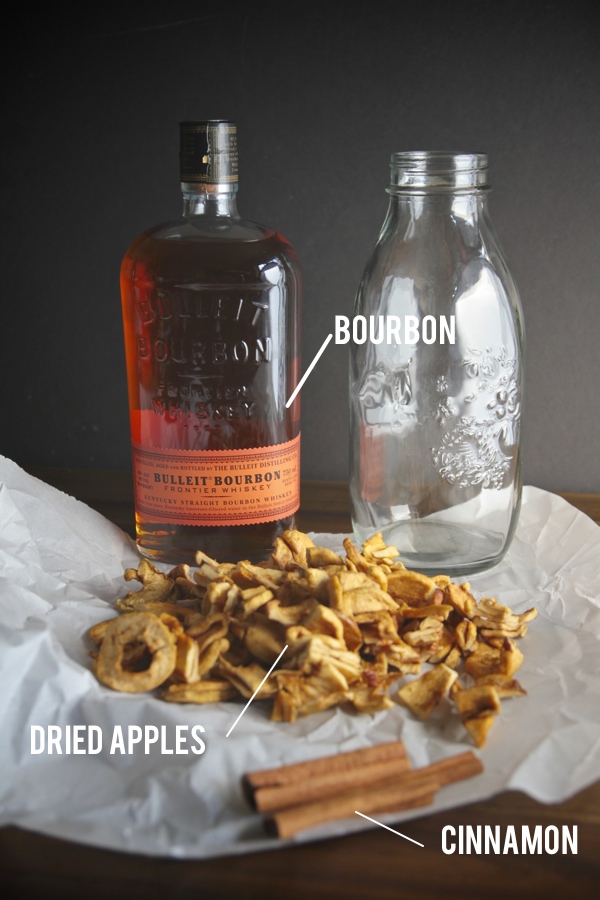 We take dried apple rings (from Trader Joe's!) and a few cinnamon sticks …..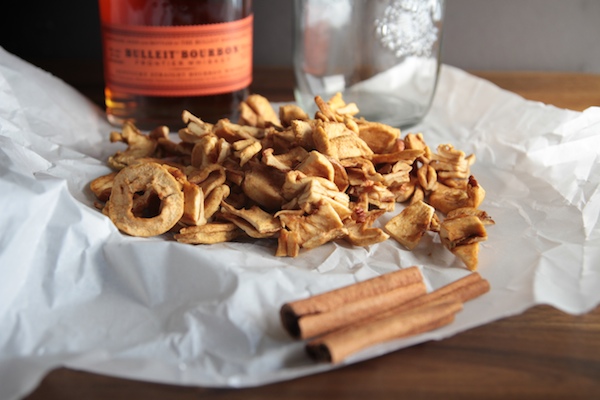 They go into a bottle that seals.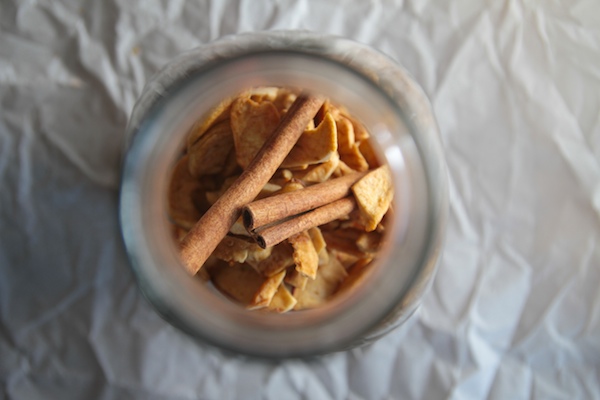 Bourbon on top.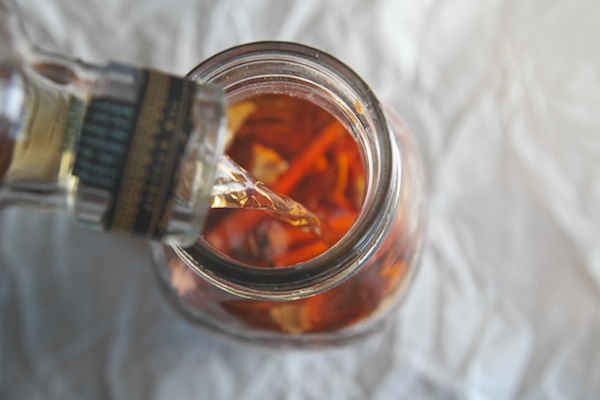 Day ONE!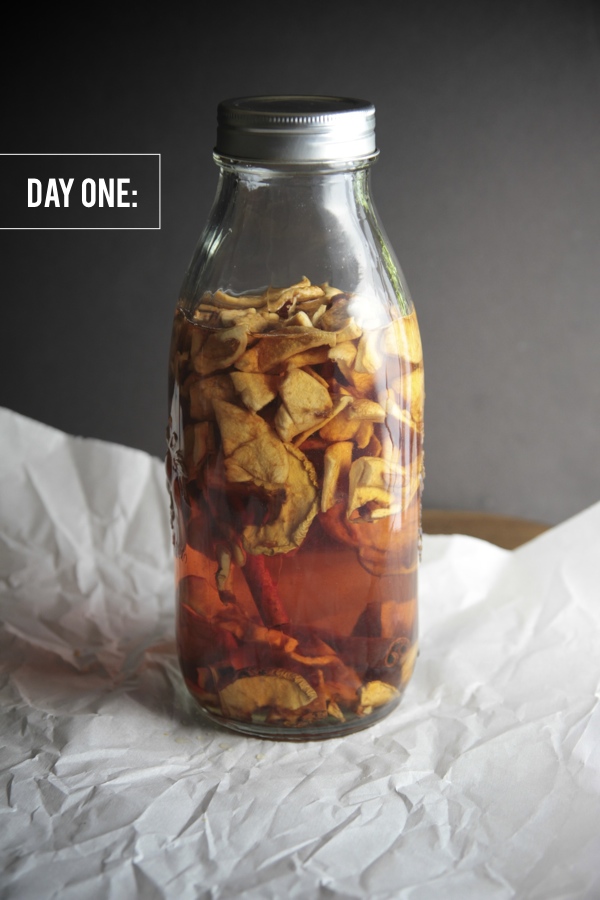 I would taste test/shake the bourbon throughout the next few days.
You might want to stop at 3 days… I went for four for MAXIMUM flavor.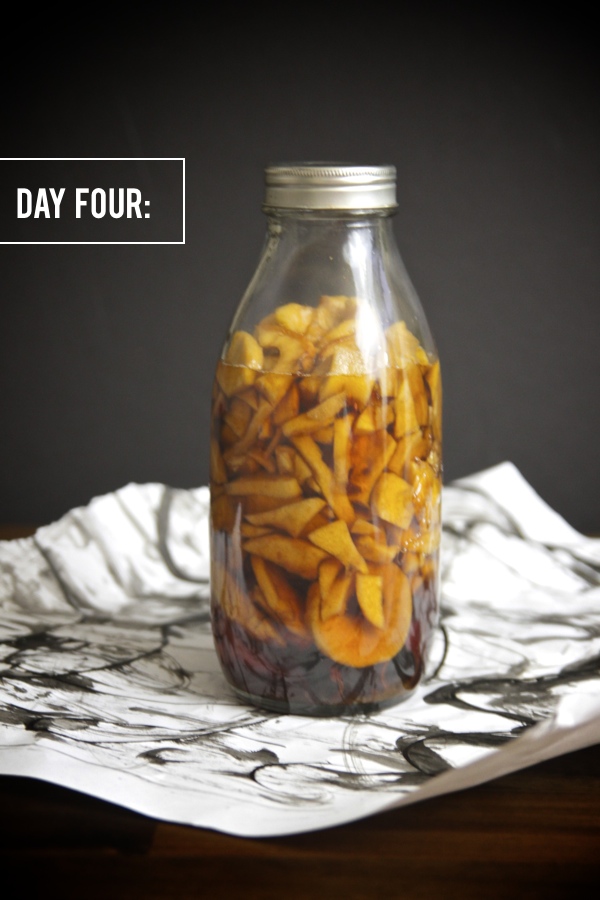 As you can see in the above pictures, the apples soak up a lot of the booze.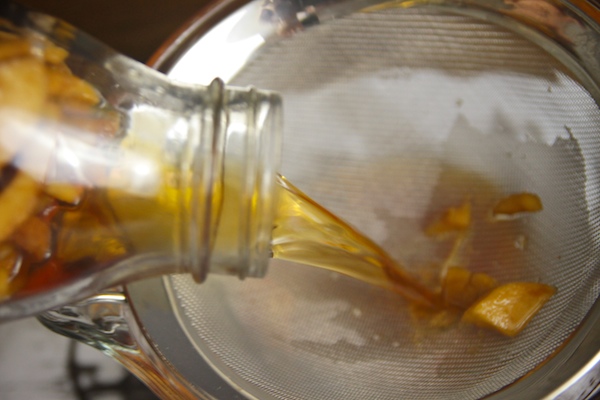 Push the liquids out of them apples! Try one. They'll get you messed up!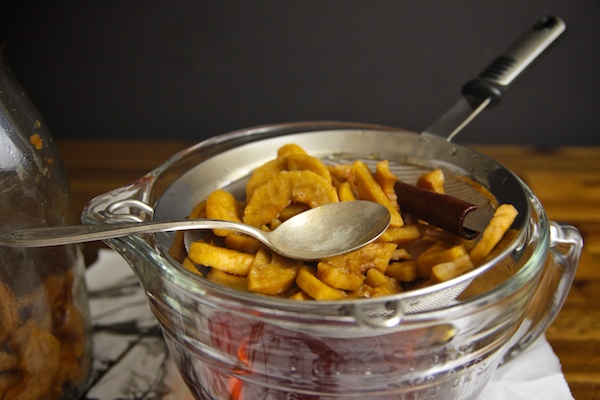 Look at this stuff!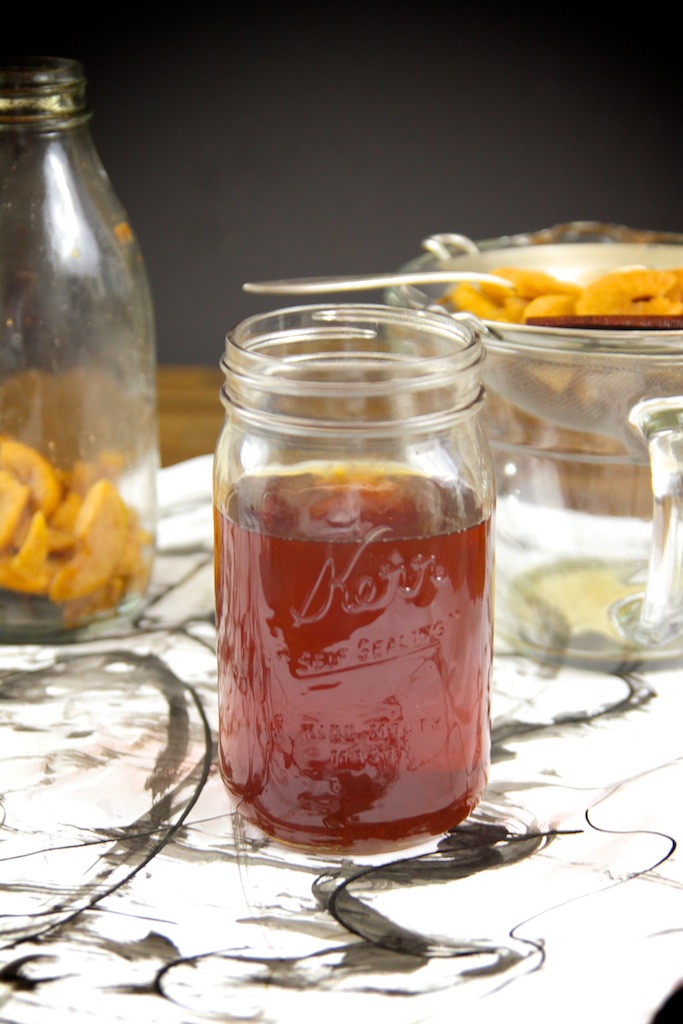 All bottled up!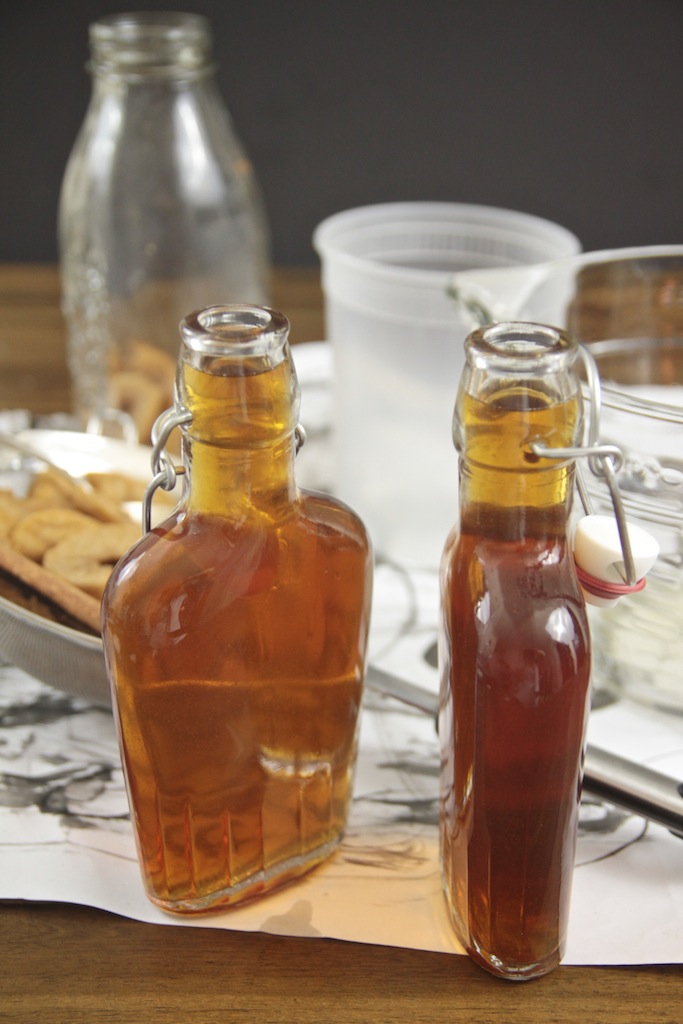 I made my own little labels and put them on the bottles with washi tape!
Yum yum gimme some.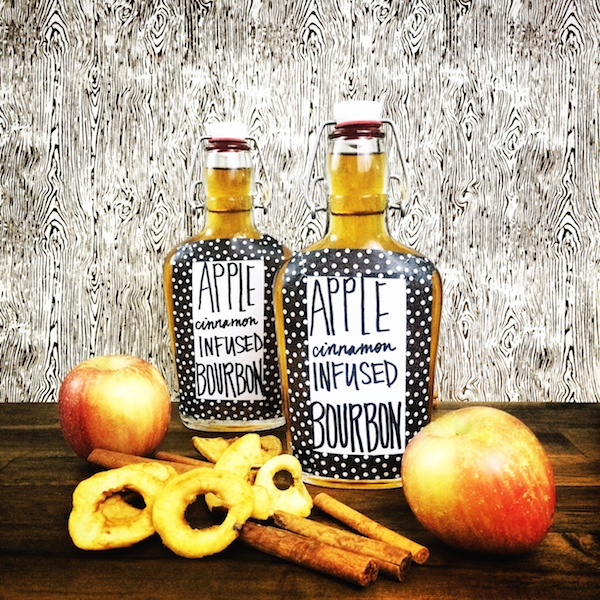 I'm sure it's gonna be hard for me to give these bottles away.
#iwantthemALLtomyself
Apple Cinnamon Infused Bourbon

makes about 3 cups

2 cups chopped dried apple rings
2 cinnamon sticks
1 750 ml bourbon whiskey

Place dried apples and cinnamon into a large jar with a wide opening. Pour bourbon on top and seal lid tightly. Store infusion in a cool dark place and agitate quickly once a day for three days. Strain infused bourbon into a large measuring cup fitted with a fine mesh strainer, pressing some of the juice from the apples (they will be reconstituted). Transfer strained infused vodka to clean bottles. The infusion should last indefinitely if strained well.