Here's what this past week looked like- My Everyday Life Week 31
I bet my Mom would have liked this outfit. Try to spot Huggy!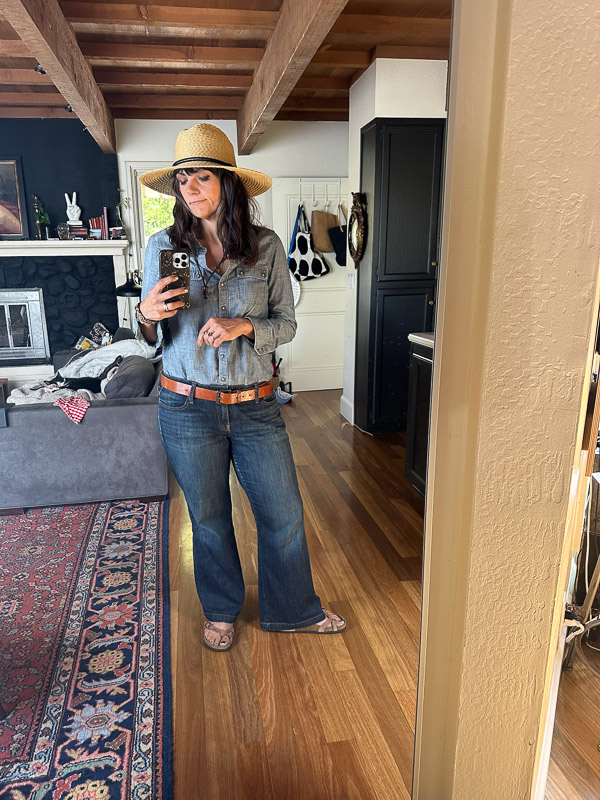 Still doing the dang thing! I am not giving up on myself.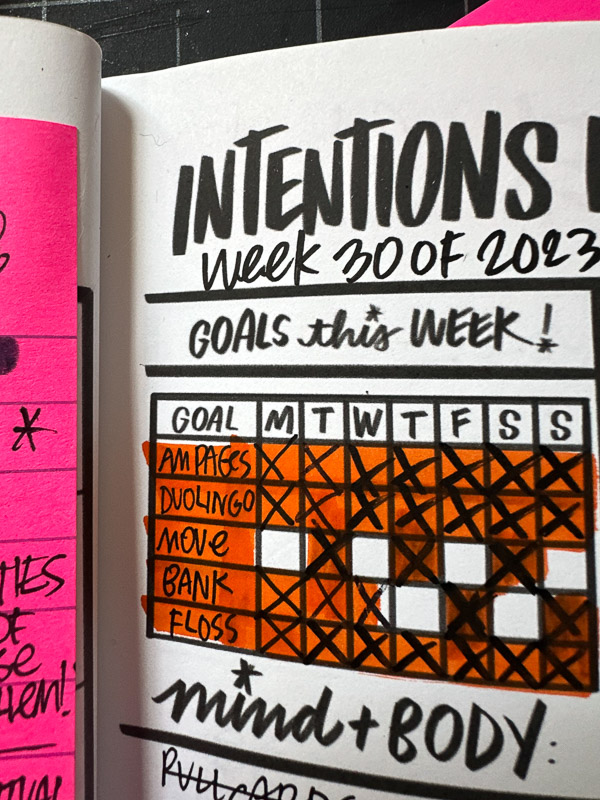 INTRUDER ALERT.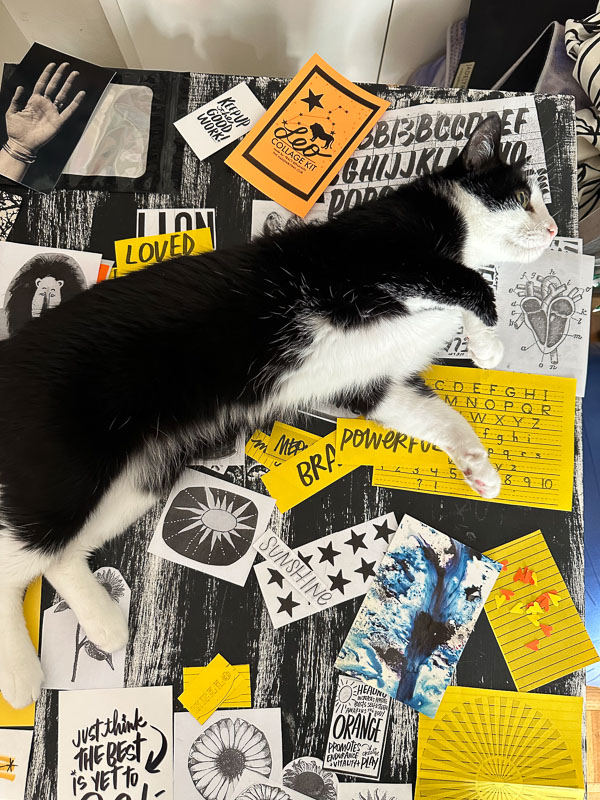 Here's a sneak peek of what's in my Leo collage kit!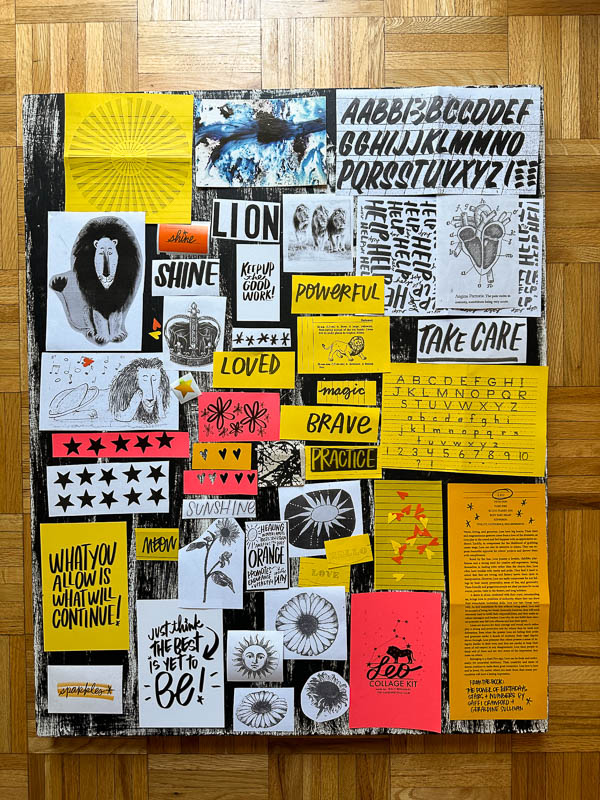 Hummingbird!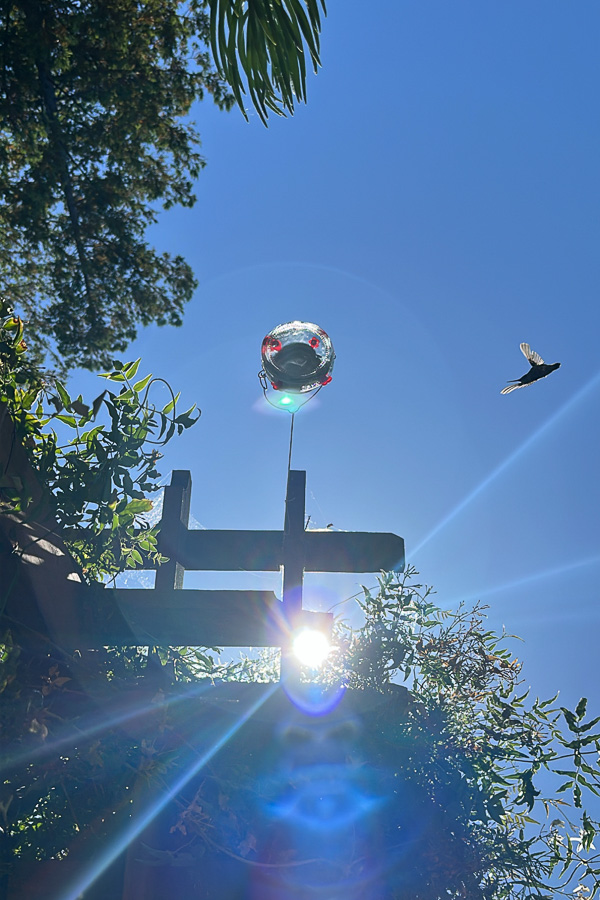 Your orders from my Etsy shop give me little pep talks when I package things up.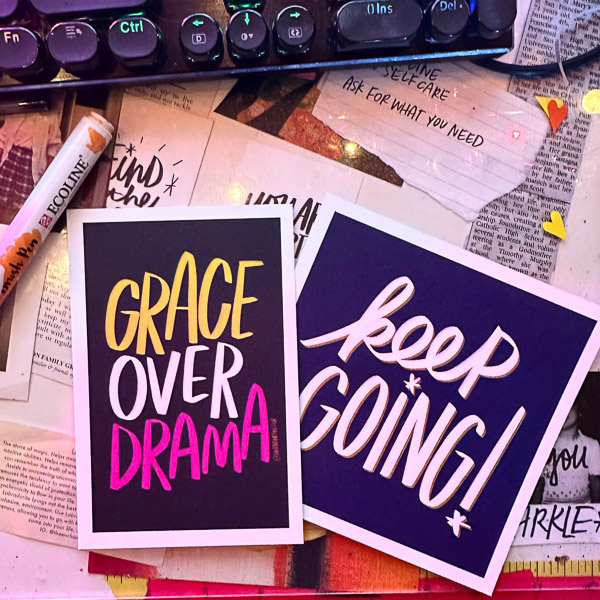 No box is safe around here.
The horizon line of the sun glow.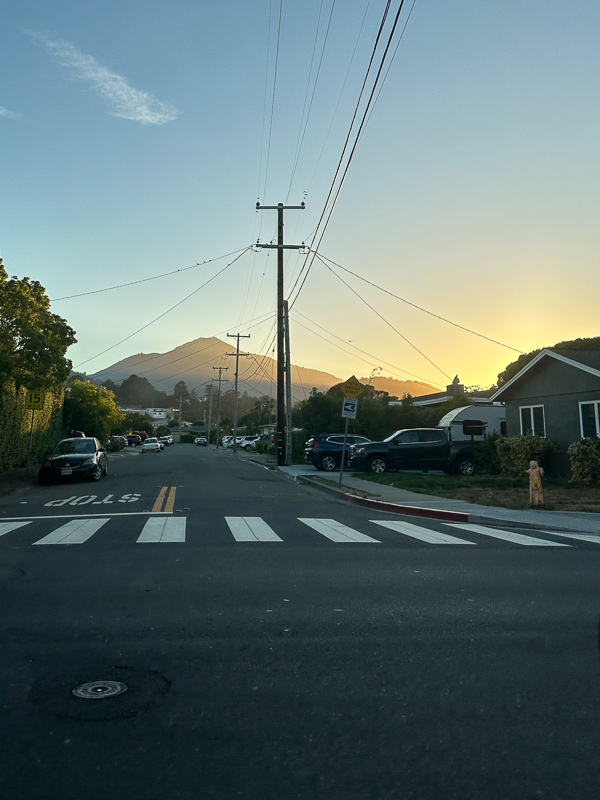 Hooray for new life!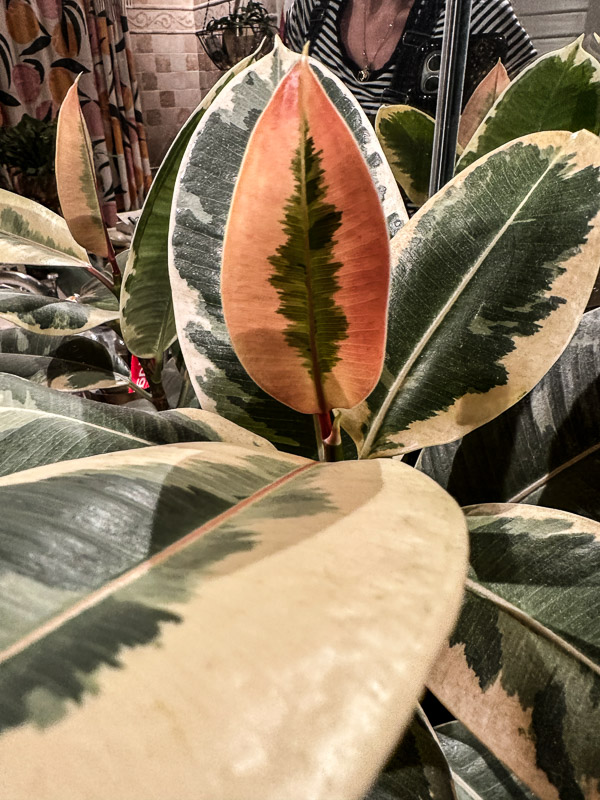 Breakfast of champions aka I have no idea what to start the day with.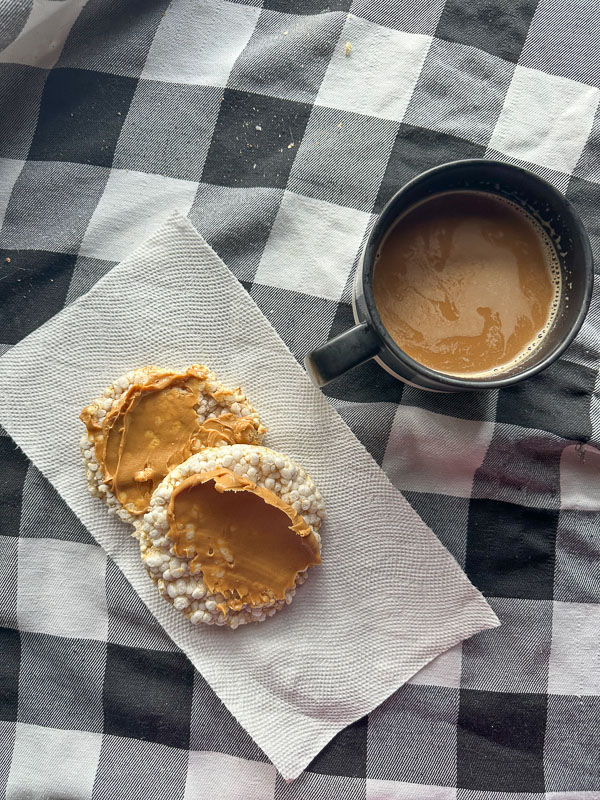 It's my birthday month!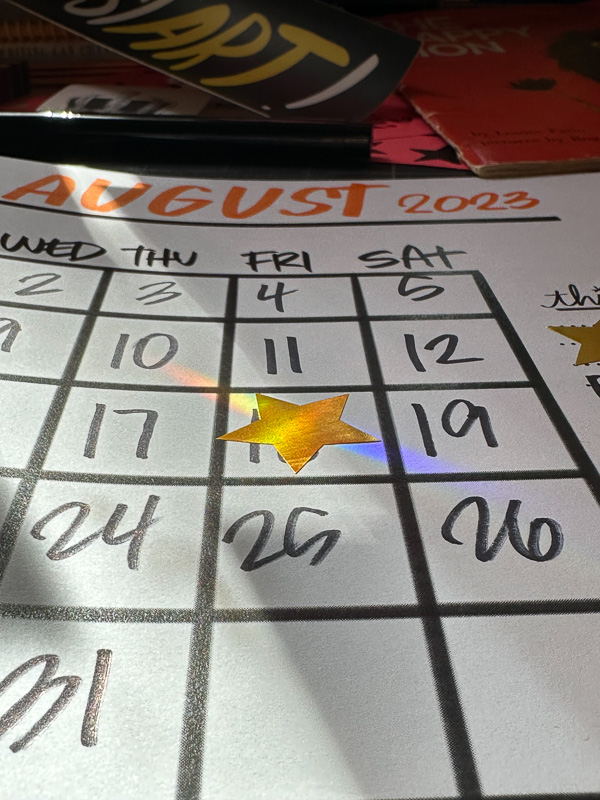 When in doubt, black gesso.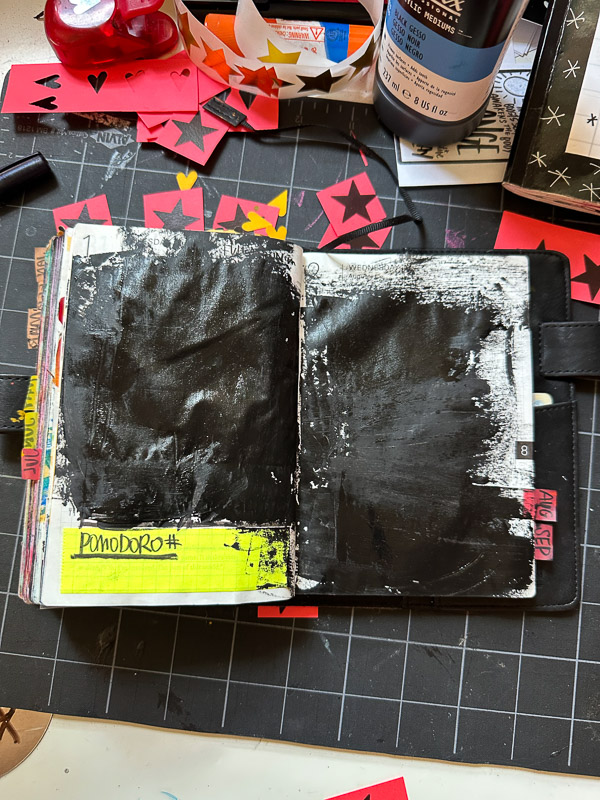 Herbed potato salad on top of arugula is my fave. I always add some avocado if I have some and extra vinegar.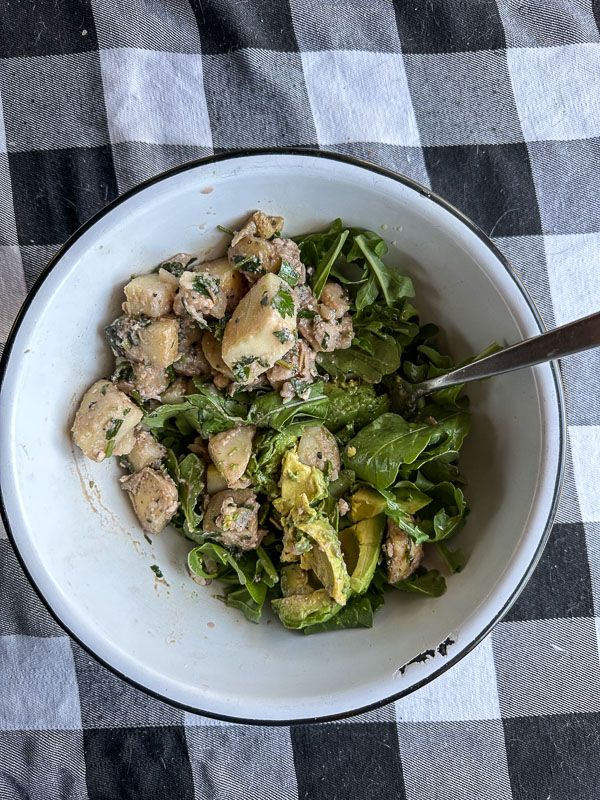 Still doing the food journaling!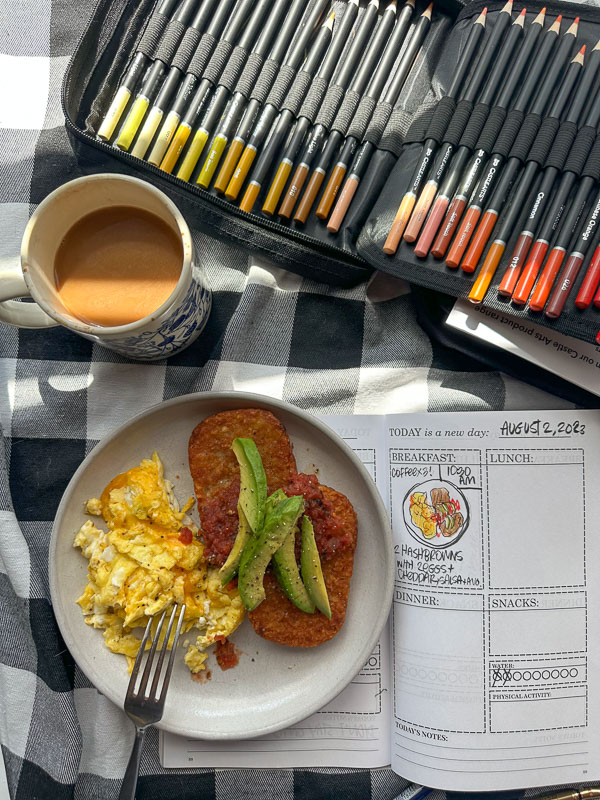 Burger with jalapenos.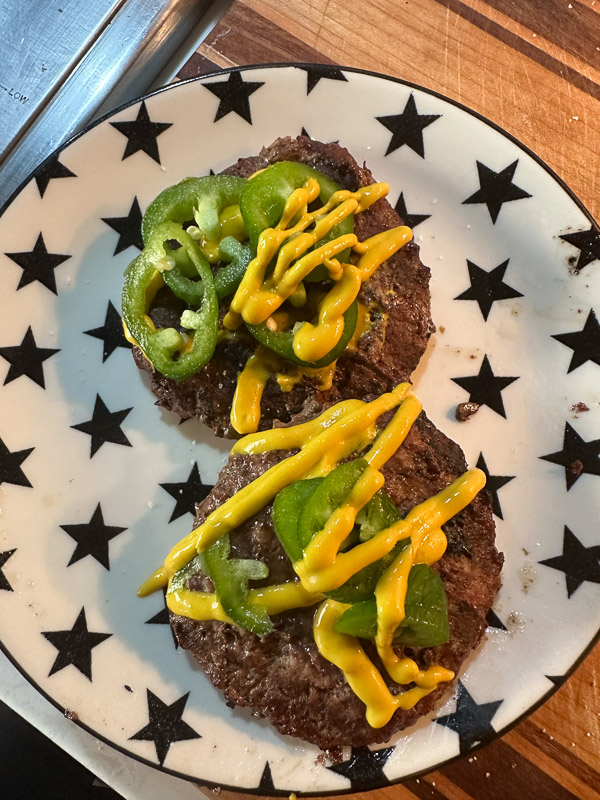 This lined up just right (accidentally).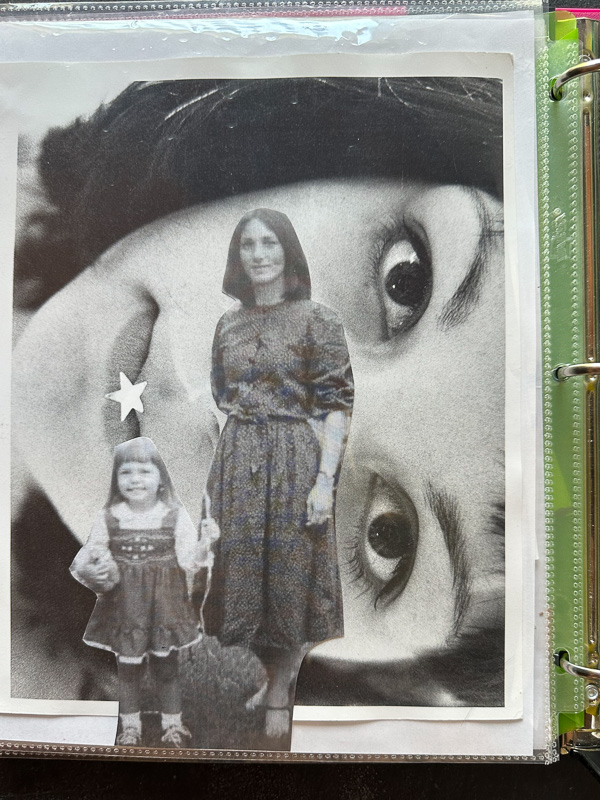 Setting a mood in my bathroom.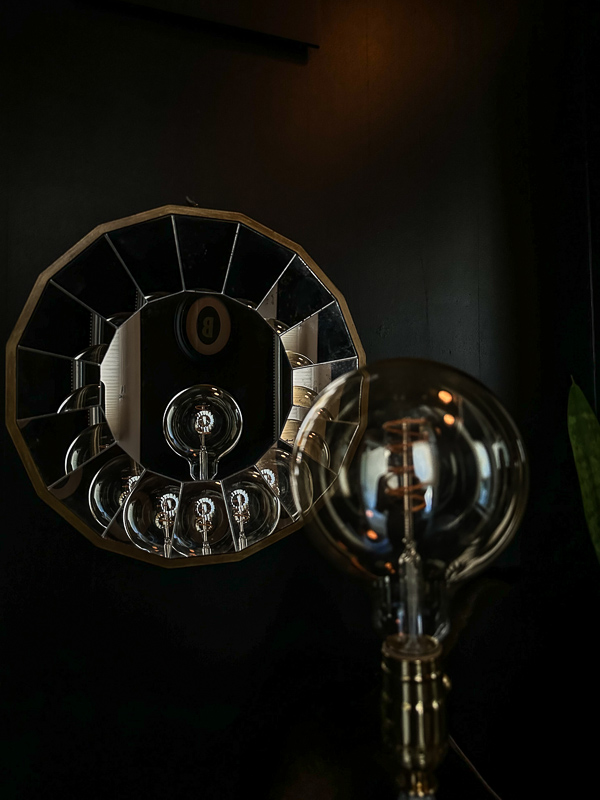 My friend Reese created this lamp for me out of an old Christmas decoration. Casey helped me add the star. I am happy to have a new lighting scheme. I like the mood it sets in my bathroom right now.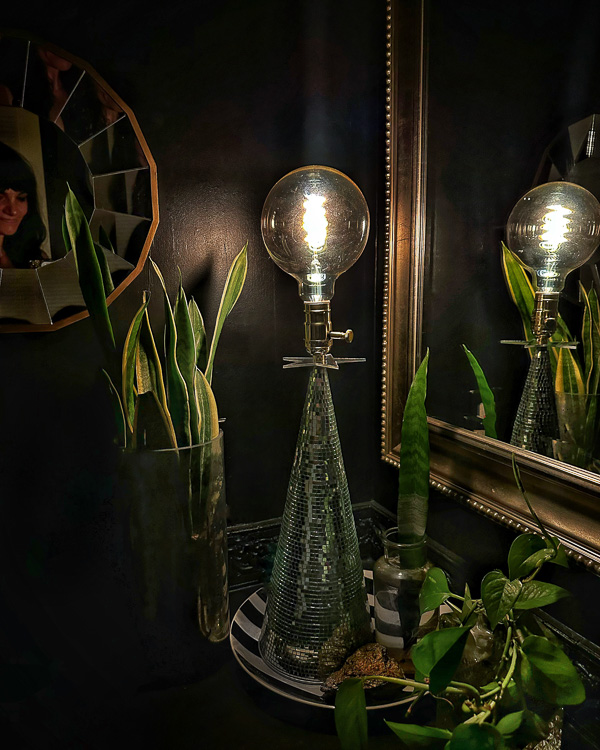 My side of the bed.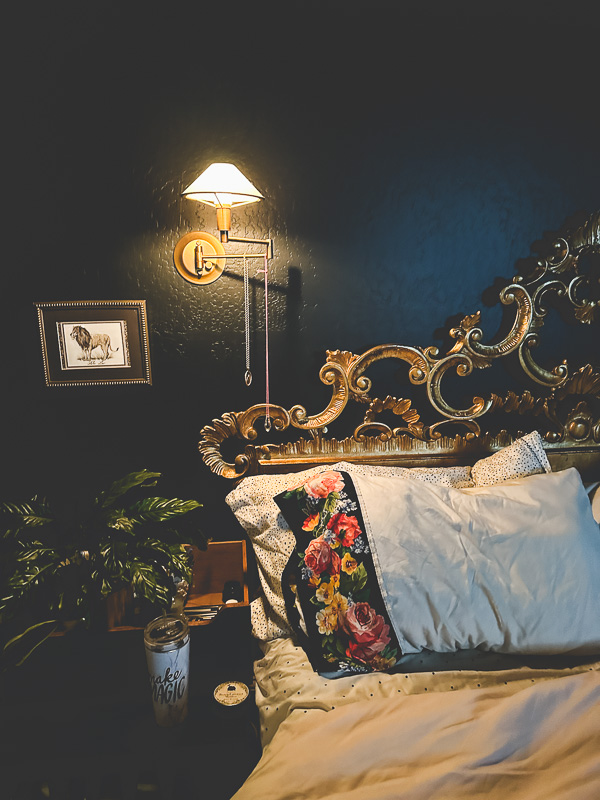 GIRL DINNER.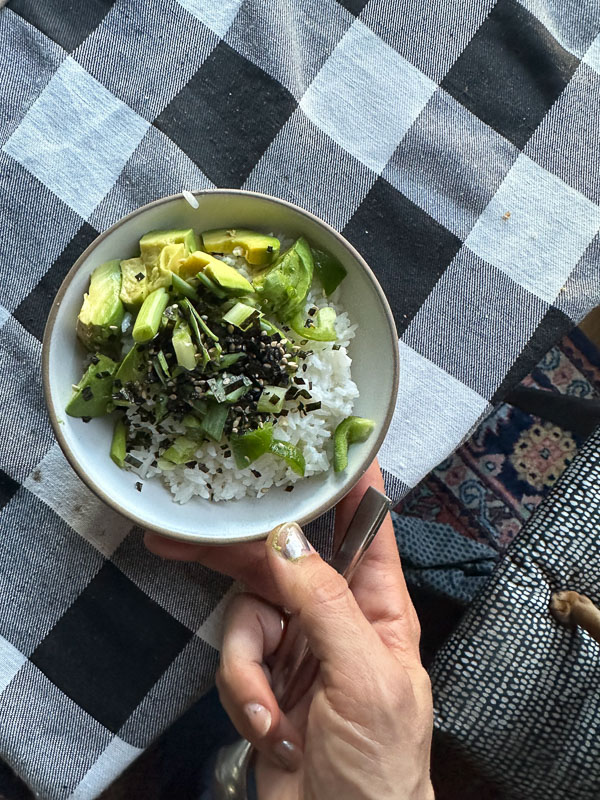 Still doing my daily planner art practice.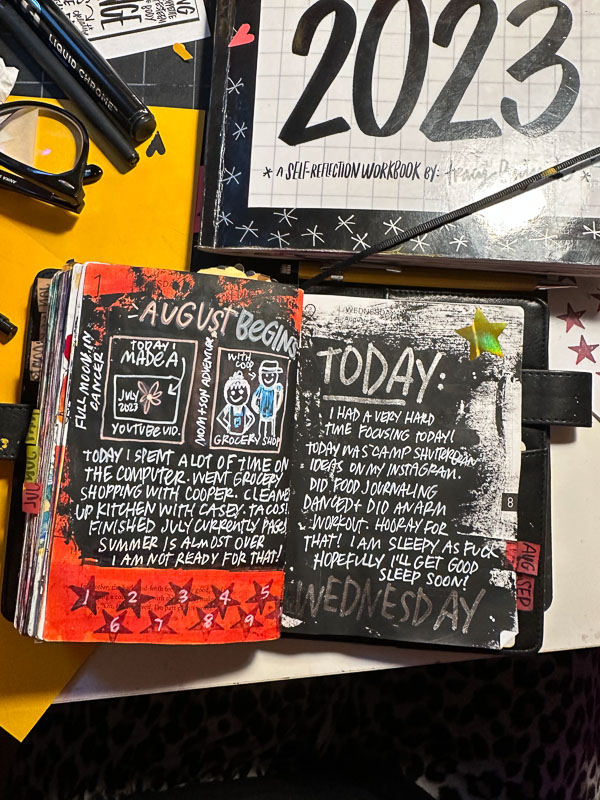 Greeted by Otis.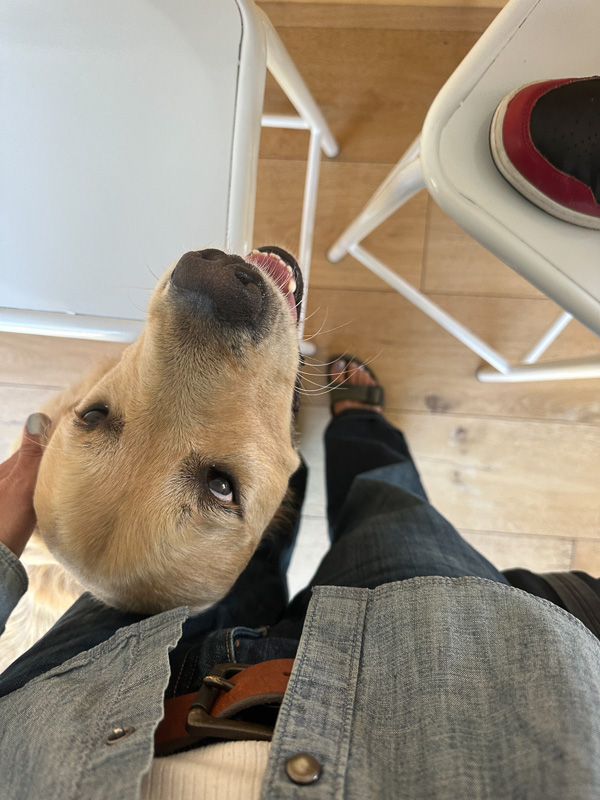 Tea with Lisa.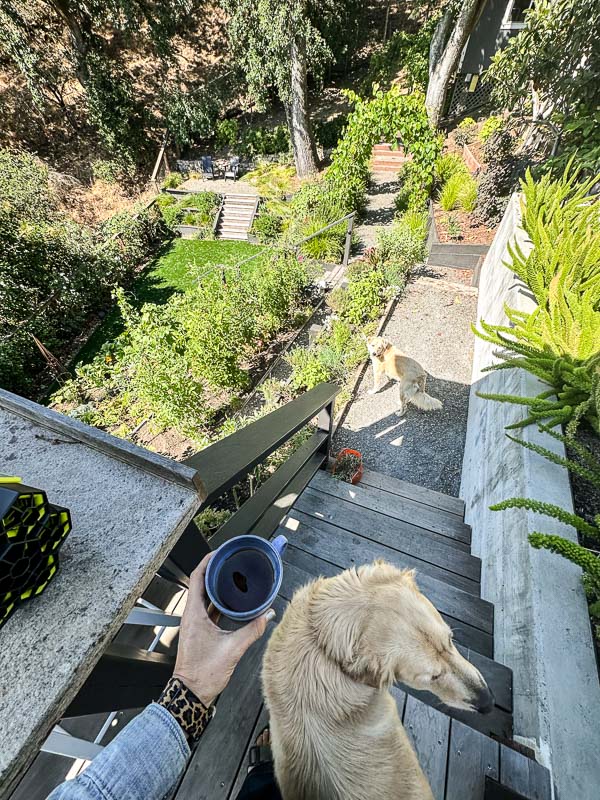 Living the summer life!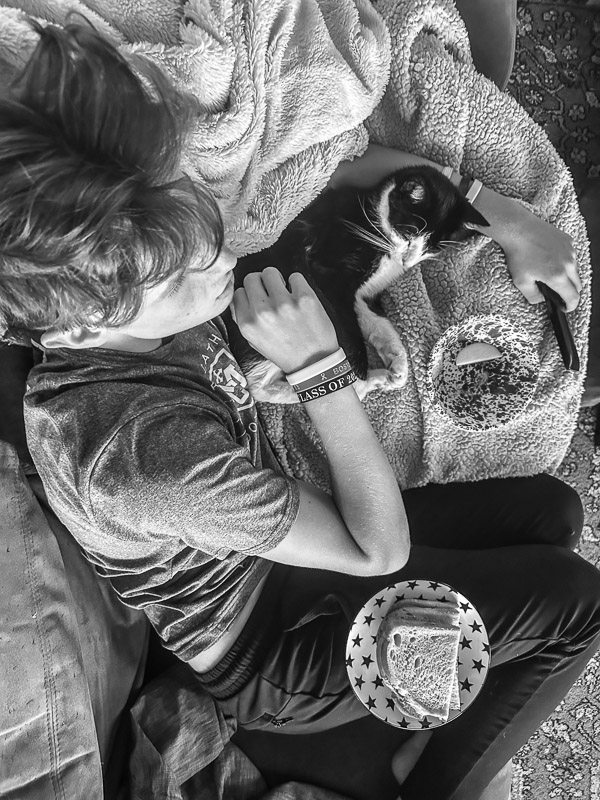 En route to meet ladies.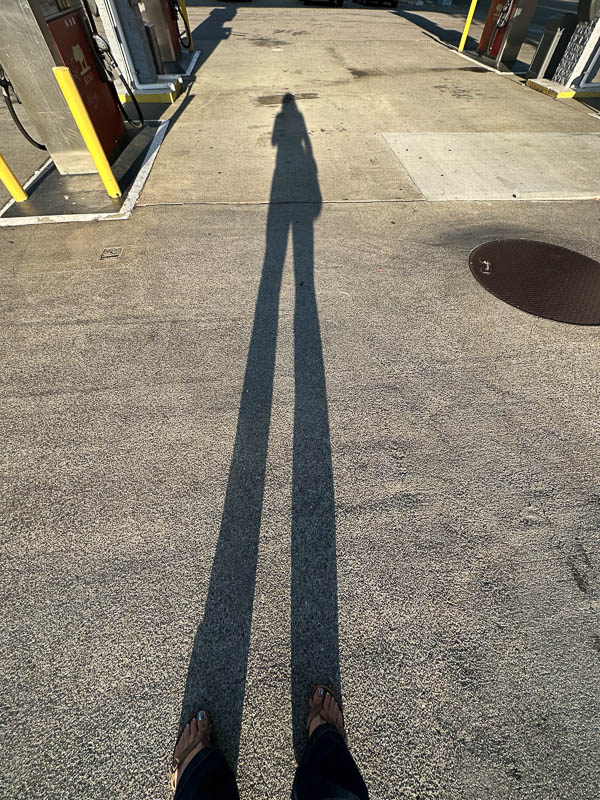 Creative lady hangout at Wu Wei Tea Temple. I had their turmeric latte.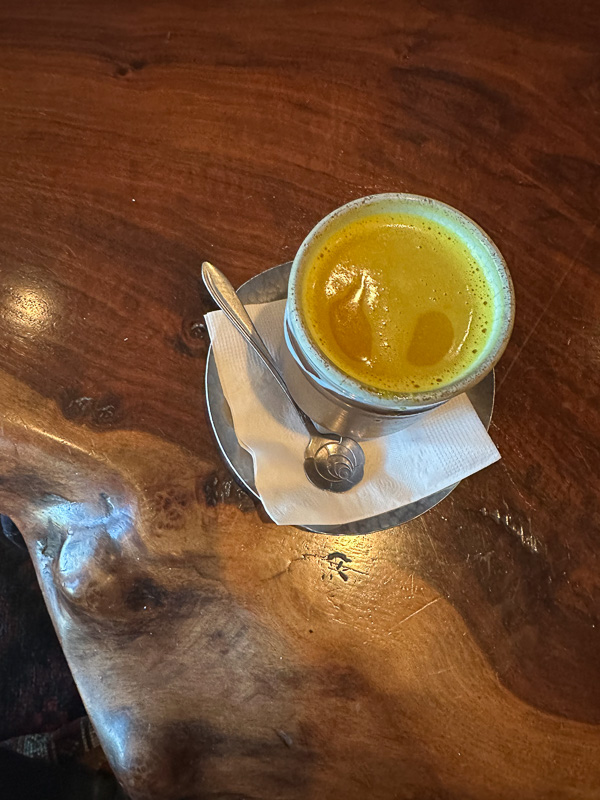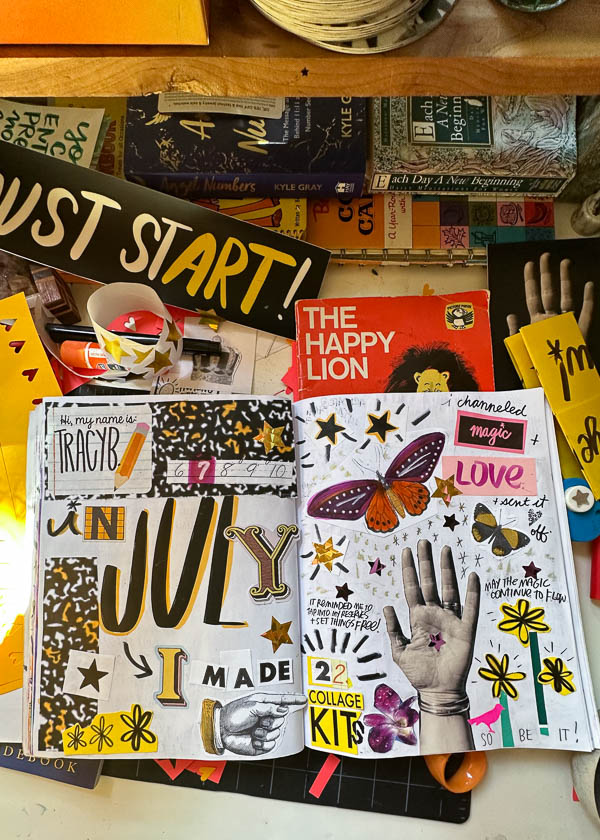 Night time in my garden.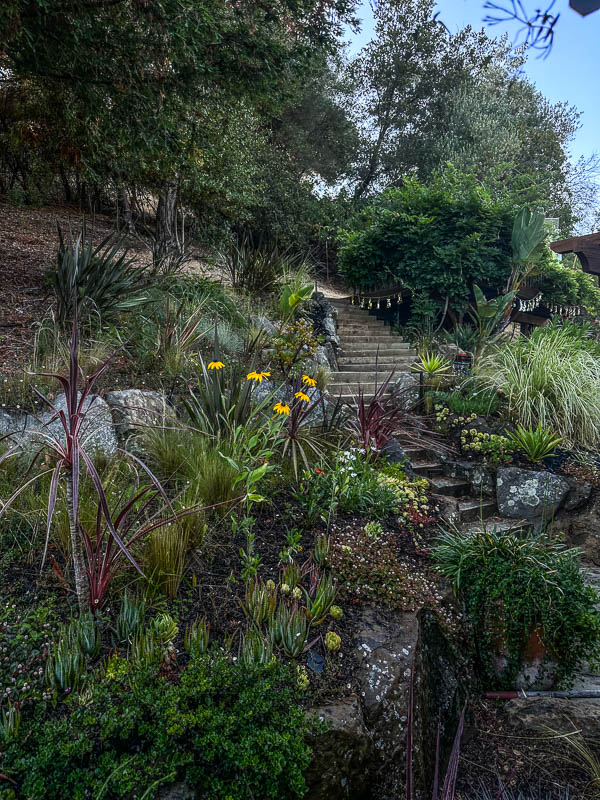 THIS WEEKEND!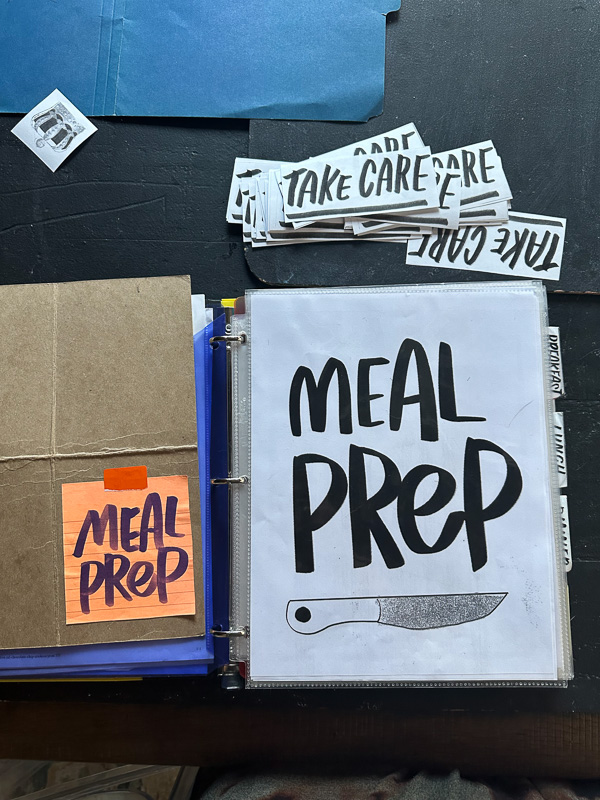 I made cracklin' chicken and added onions and arugula to the pan. GOOD CALL, TRACY.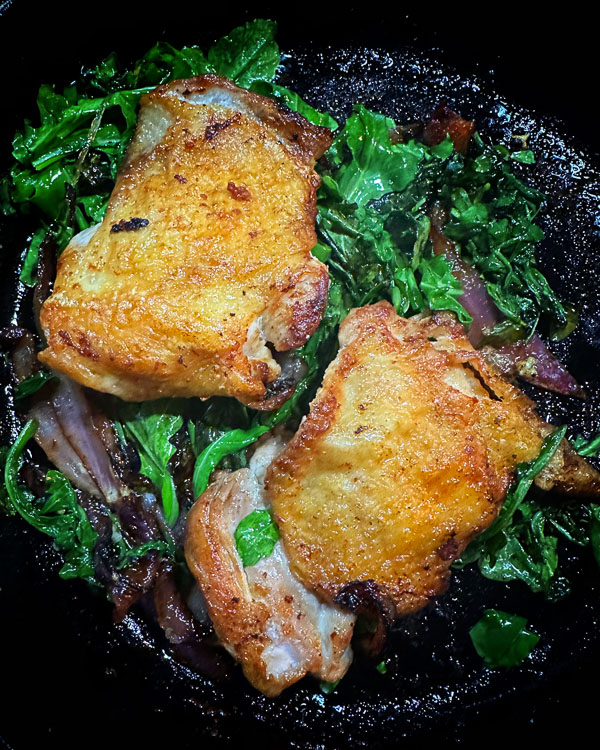 What I ate on August 4.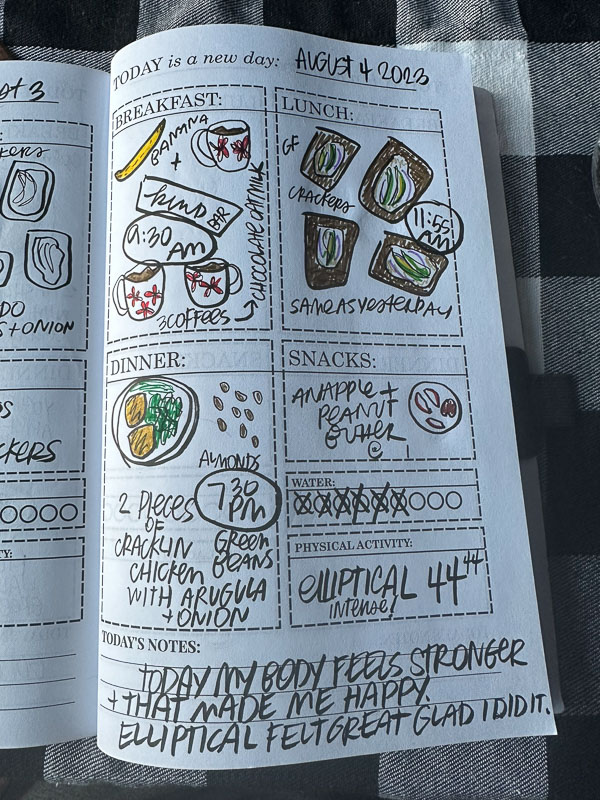 EXCUSE ME, SIR.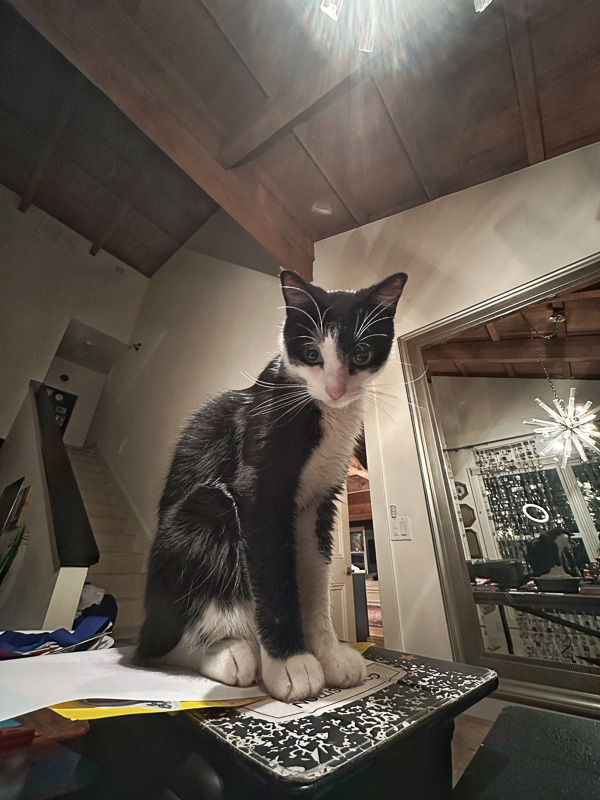 Sunflowers in the fog.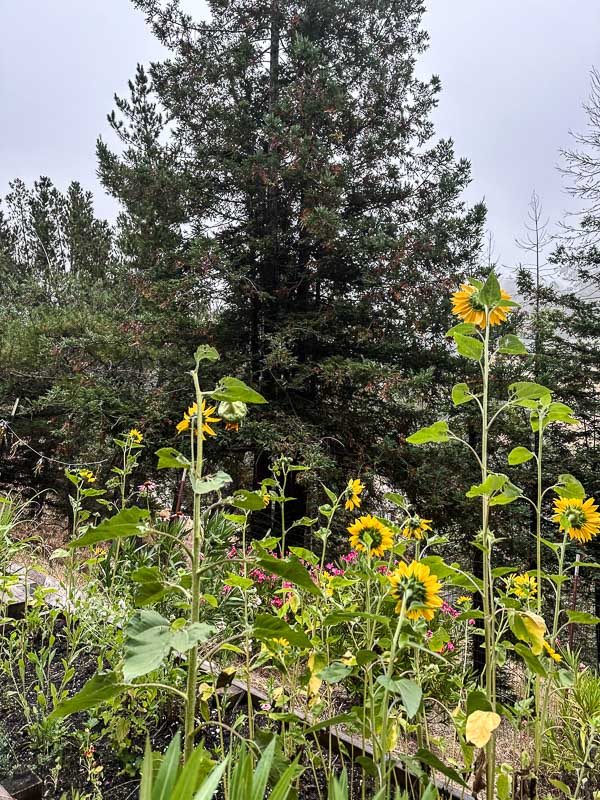 I learned how to make an origami cat out of a Post-it.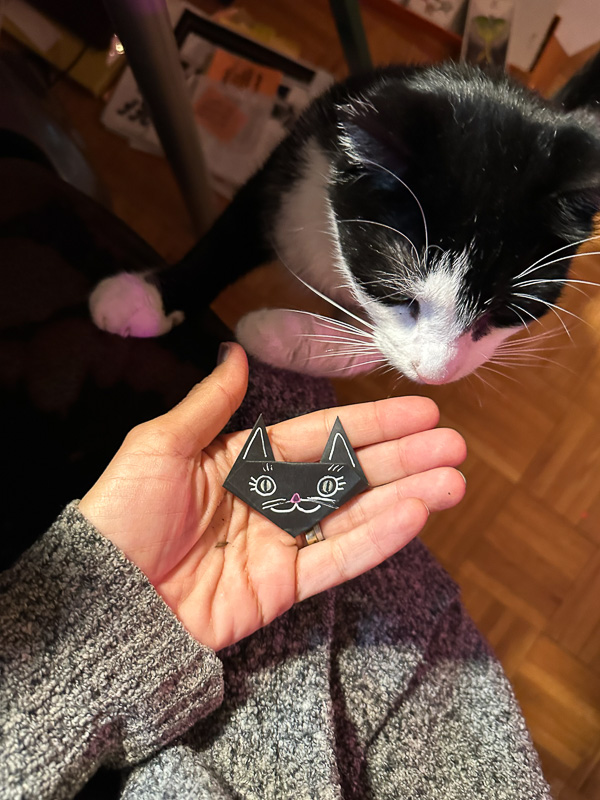 Where my brain has been.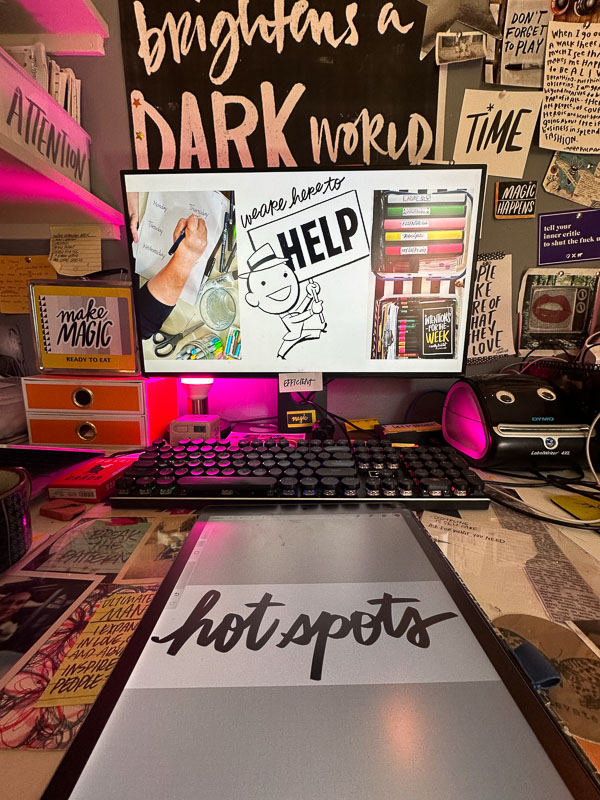 In the mix!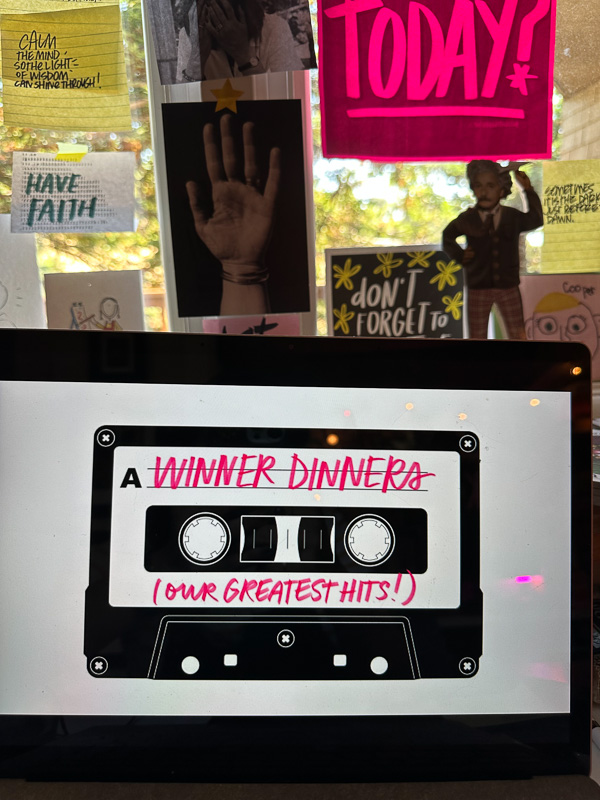 Satisfying a pancake craving.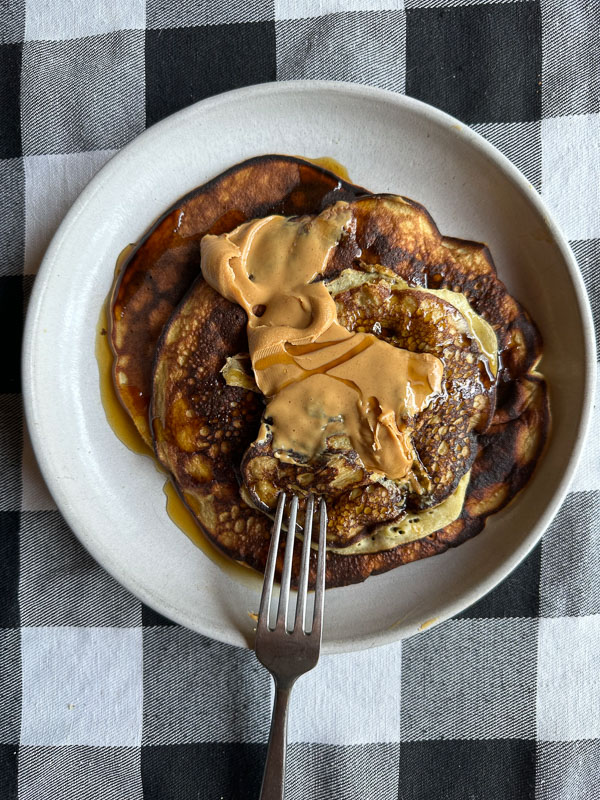 You never know what you are going to run into when you live with a teenager and a cat. Cooper wanted to see how many napkins he could bury Huggy in.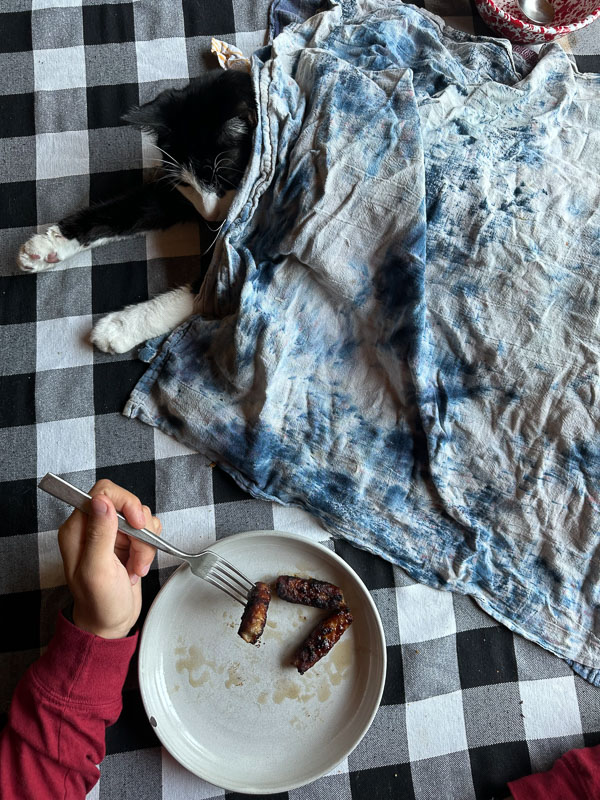 MORE OF MY EVERYDAY LIFE: