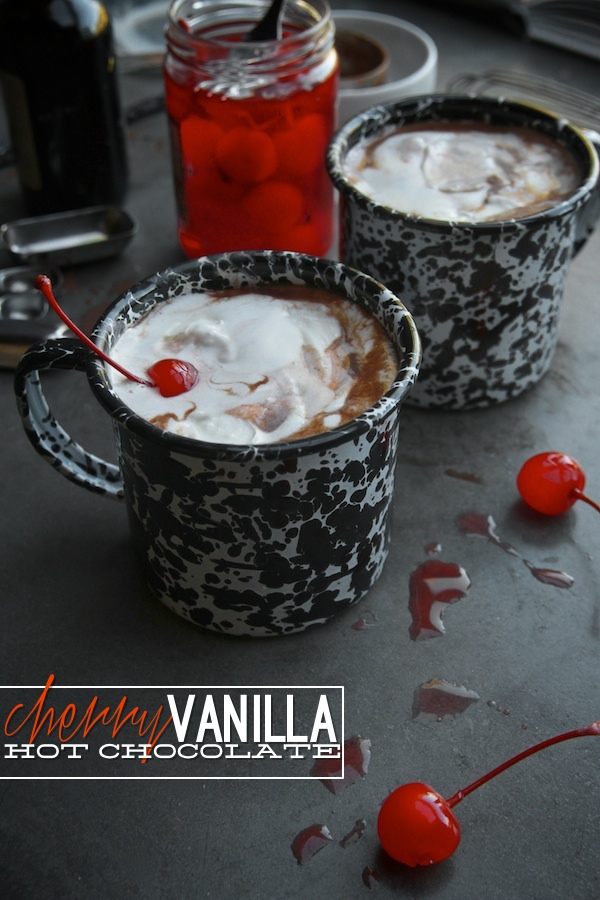 Hot chocolate was always a special treat when we were kids. My parents would occasionally take us to IHOP after Sunday mass. We'd order our breakfasts (always french toast for me) with thick handled mugs of hot chocolate overflowing with whipped cream. My brothers would scarf theirs down immediately, while I sat there playing with the whipped cream…savoring every bit… purposely taunting them. I played the role of little sister well.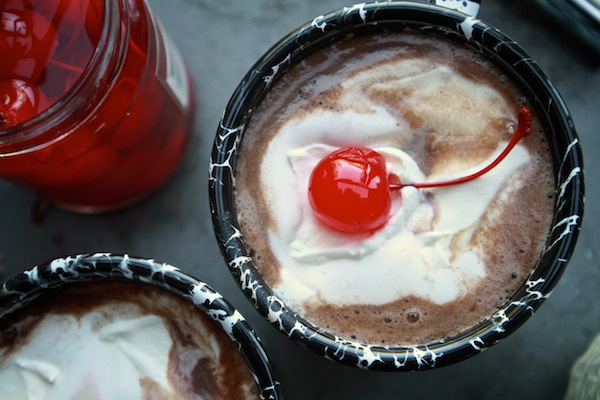 As a mom, I employ the hot chocolate as "special treat" trick every now and then. I've learned as a parent that any deviation from the regular routine food-wise creates memories and really rattles a kid- in a good way. I still haven't gotten over that time my dad tried to make us Italian wedding soup (hilarious fail!) or the bright red strawberry slushies he made us in Tahoe while he & my mom shared margaritas. The food memories stick with you- at least they have for me.  You should have seen Cooper's face the day I let him eat popcorn while watching a movie in our bed. PURE MAGIC. Also, sorry Casey.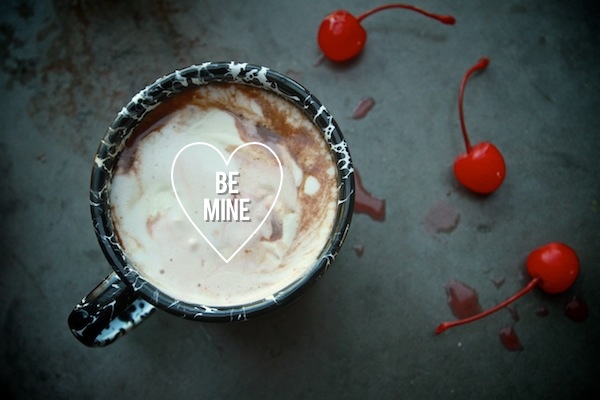 Hot chocolate isn't something Casey and I partake in. I mean… we went through a sipping chocolate phase a few years ago but for some reason that didn't last long. Part of it stems from my weird I'd prefer not to drink my calories because I'd rather eat them ideology. But then again, I can easily be persuaded when a drink has liqueur in it. This cherry vanilla hot chocolate is rich, creamy and super decadent.  Umm. Did I mention there's butter in it!?  And the addition of kirsch (a cherry liqueur) and white chocolate is wonderful. I gave Cooper a kids version and he wouldn't stop talking about it ALL DAY LONG. See? Food memories formed.
I can't imagine a more perfect drink for that special someone on Valentine's day.
And we're off!
We're gonna need to scrape the beans out of half of the vanilla pod. We also need to chop up our white chocolate.
This recipe comes from the book Winter Cocktails. I am SOOO impressed with it. You wouldn't believe how many recipes I marked to try! (pretty much all of them)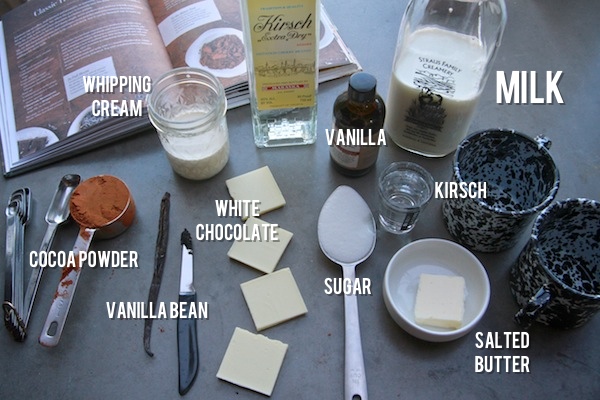 Mix the vanilla beans with the sugar in a little bowl. Instant vanilla sugar.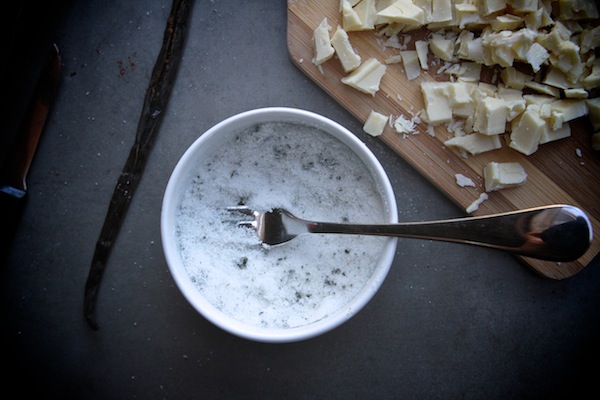 In a medium saucepan, we melt butter. Then we add in the vanilla sugar and cocoa powder.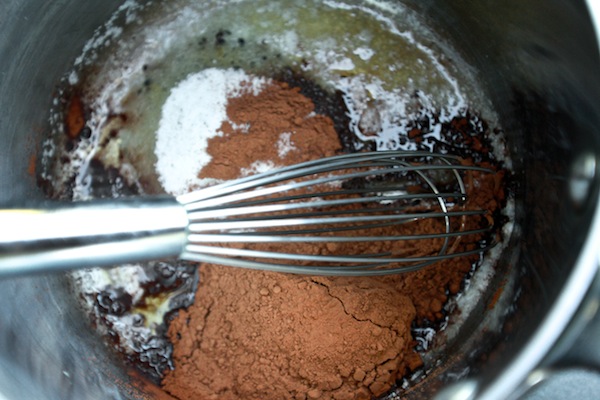 The idea is to make a paste.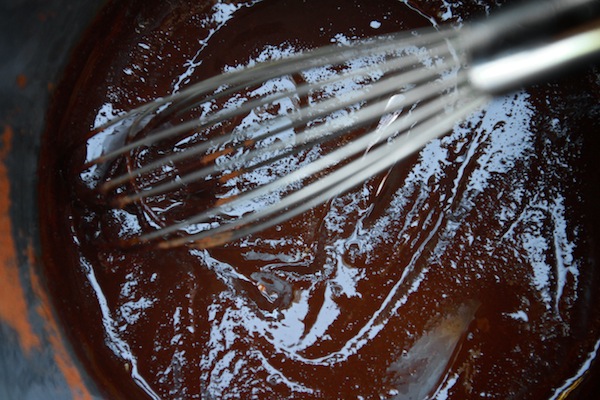 Now we add our milk. Keep whisking.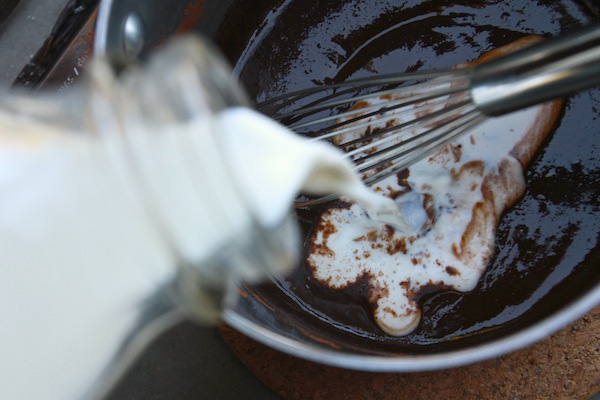 And then we add the white chocolate to melt, followed by the vanilla to finish it off.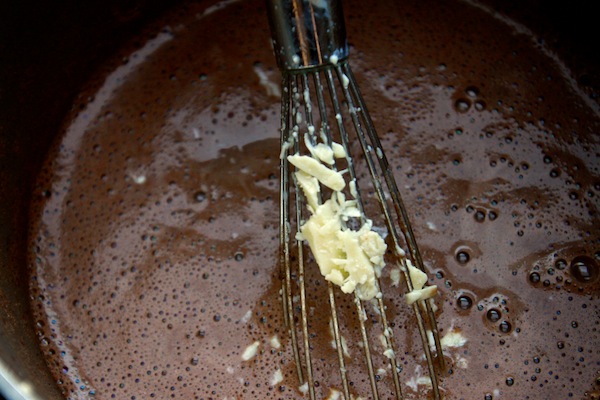 We need to get our mugs ready. Kirsch time! I found mine at Beverages & More. I didn't realize we have a bottle of Luxardo Cherry Liqueur at home already. OOOPS. If you have any drink recipes that involve kirsch, lemme know.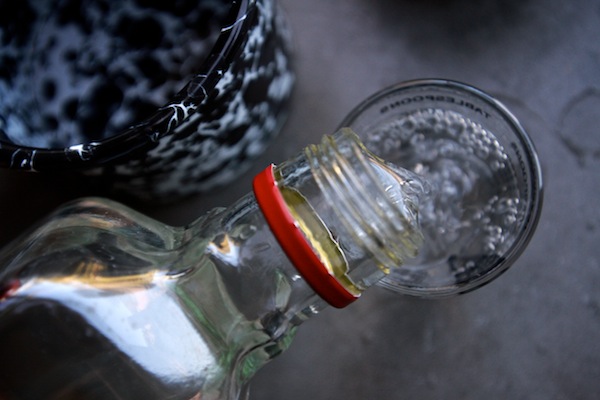 Fill up the cups with the hot chocolate. Give it a stir. Add your whipped cream on top!
I used the whipped cream in a jar trick. You can find more about this on my Blueberry Pudding Cake recipe.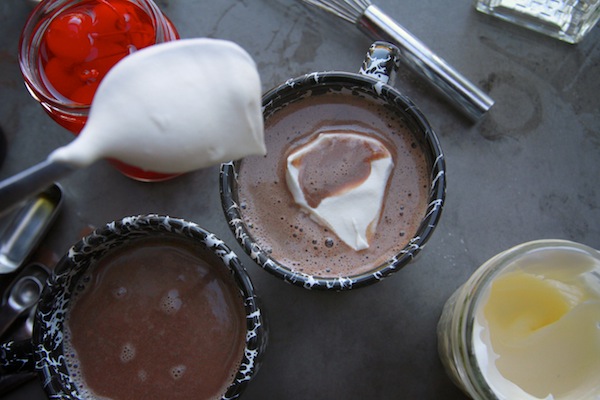 I garnished with a maraschino cherry….BUT. BUUUUUT.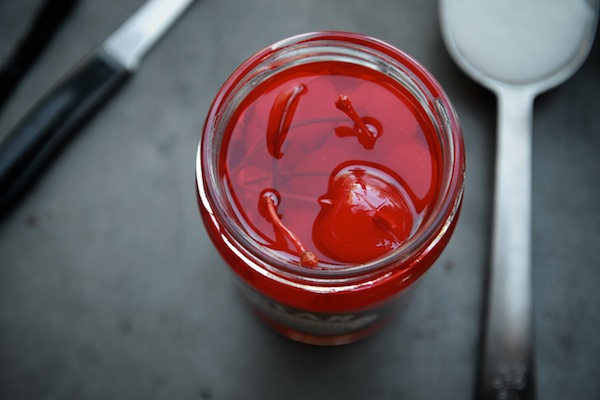 Watch out. If your whipped cream isn't super thick it just drops right in. Hidden treat for the first one who finishes!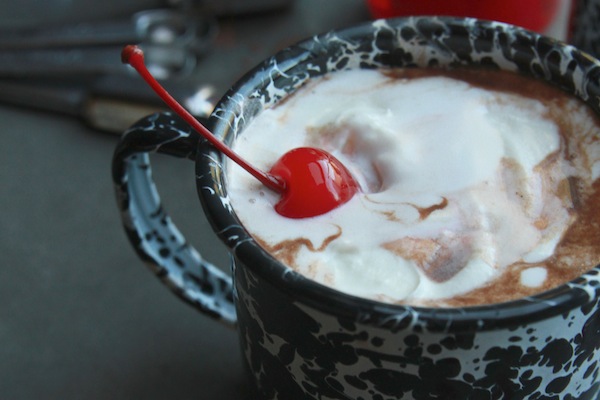 I think you're gonna love this. Can't wait to hear how it goes!
And if you're looking for something without booze, you might want to add a bit of grenadine to the mix.
Or maybe a cherry extract?
Cherry Vanilla Hot Chocolate

makes 2 drinks

recipe slightly adapted from Winter Cocktails

1/8 cup granulated sugar
1/2 vanilla bean pod

2 tablespoons salted butter

1/8 cup cocoa powder
2 cups whole milk
3 oz. chopped white chocolate
2 teaspoons pure vanilla extract
1/3 cup heaving whipping cream
3 oz. kirsch (cherry liqueur)
2 maraschino cherries, for serving

In a small bowl, scrape the seeds of half the vanilla bean pod and stir in the sugar to combine. Set aside.

Melt butter in a medium saucepan over medium heat. Add cocoa powder,  vanilla sugar and whisk until a paste forms. Slowly add milk, whisking constantly. Bring to a simmer over medium-high heat and reduce heat to medium-low. Stir in white chocolate and cook, stirring, until chocolate is completely melted. Remove from heat and stir in vanilla.

Meanwhile, place heavy whipping cream in a small jar. Close lid on the jar tightly and vigorously shake jar until whipped cream is formed, about 2-3 minutes. Serve hot chocolate in warm mugs and spike each mug with 1 1/2 oz. kirsch. Top with whipped cream and serve with maraschino cherries.