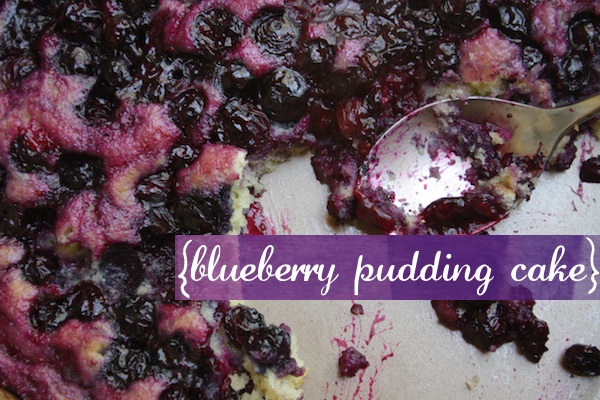 I got a little overzealous when I bought blueberries last week. It's a shame that Cooper decided he doesn't like blueberries this year. KIDS!
I wondered if I could get him to eat blueberries in cake form? Do you think it worked??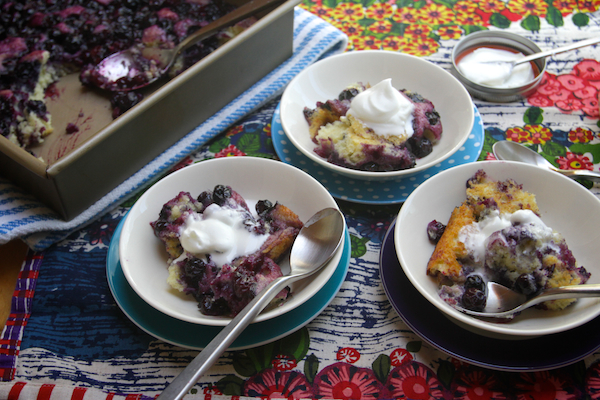 Nope. Just two adults eating Blueberry Pudding Cake out of a pan….in addition to these three bowls.
I always serve up an extra bowl for an imaginary guest. That bowl is YOURS.
There's also something to the idea behind decorating in threes. You just gotta.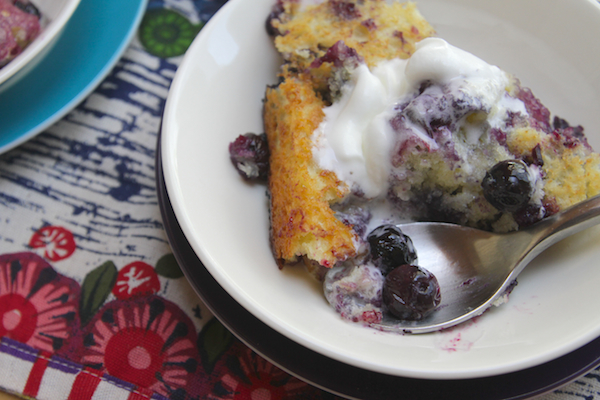 How does it taste?
It's like a thin warm blueberry muffin served up in a bowl.
If you like a little cake with your blueberries, this one's for you. Amazing.
I guess part of me is glad he doesn't like blueberries. Not my thigh part. Unless thick thighs are in season.
And yeah…the little boy doesn't like whipped cream either! I'm getting DNA tests done now. He can't be mine…
And we're off!
Ingredient gathering.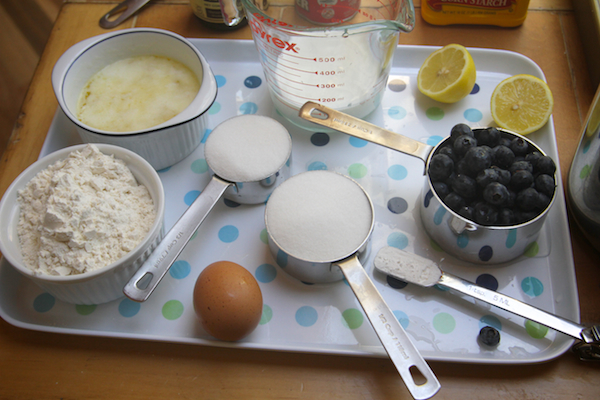 First up! Heat up the blueberries. We're making a lil' sauce.
We don't wanna cook them, we just wanna release some juice and thicken that juice.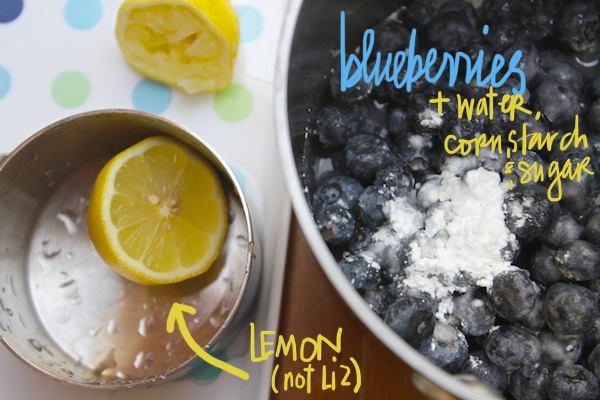 Mix the dry ingredients in a bowl.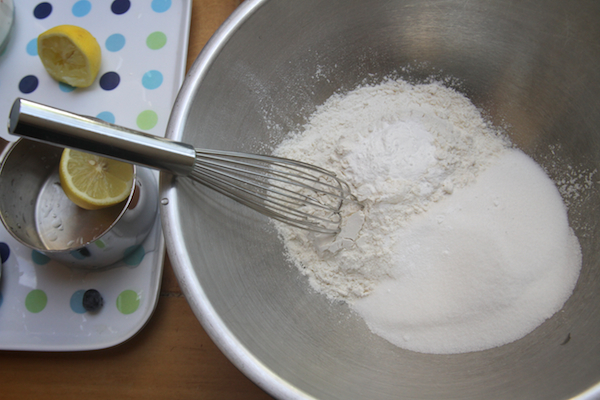 Mix wet ingredients right in the measuring cup. Less mess!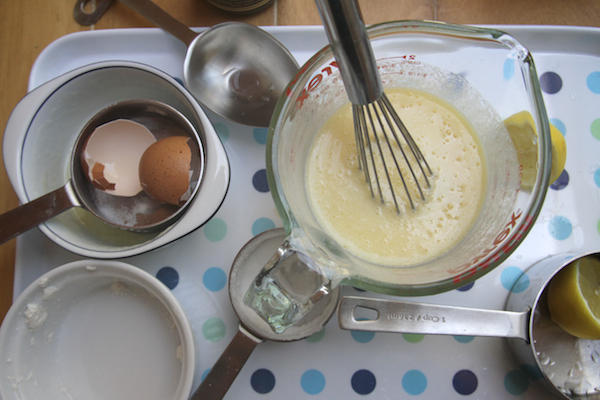 Wet ingredients meet dry. I put that shot of my thumb in there just to prove that I wore coral nail polish.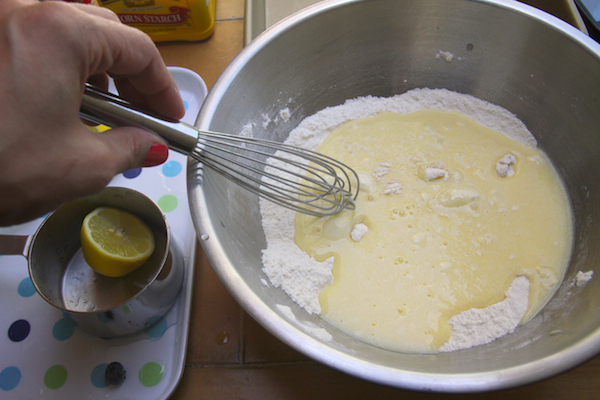 Put the batter into a greased baking pan
Spoon the blueberries on top of the cake batter. Yeah…go ahead and drool.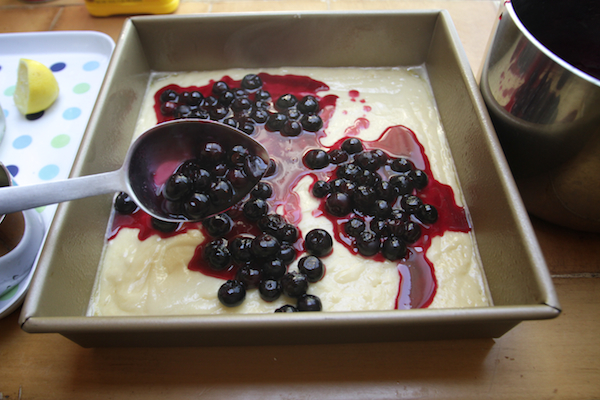 I don't mind….now BAKE.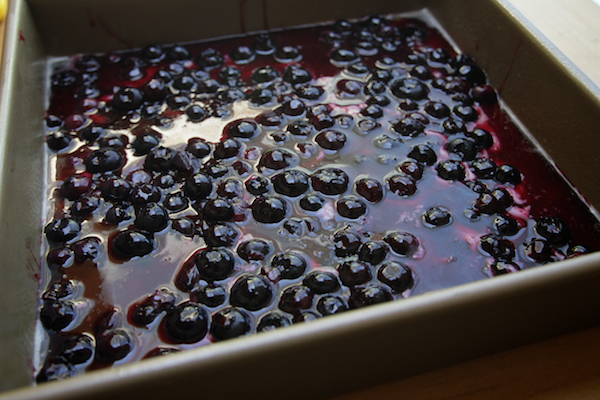 HELLO MAMA.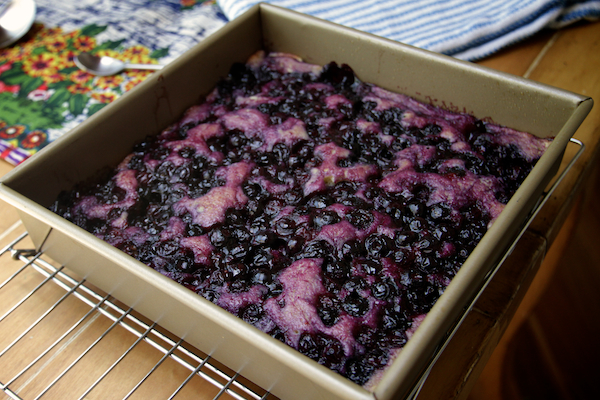 I'm gonna show you how to make whipped cream in a jar.
Whipping cream in a jar. Lid on the jar. SHAKE IT LIKE A POLAROID PICTURE.
I walked around my kitchen cleaning things up one handed while shaking. 3 minutes-ish.
I burned exactly 1000 calories….in my dreams.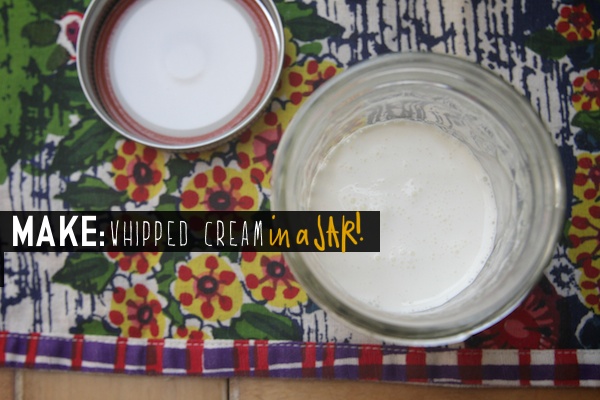 Look at that! Instant whipped cream. Greatest party trick ever.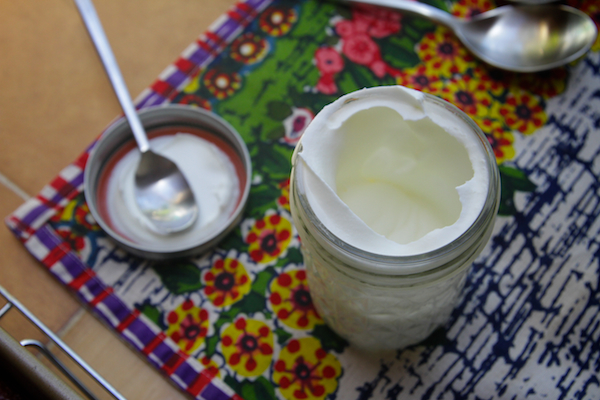 Scoop out a hunk of blueberry pudding cake in a bowl. Add a dollop of whipped cream.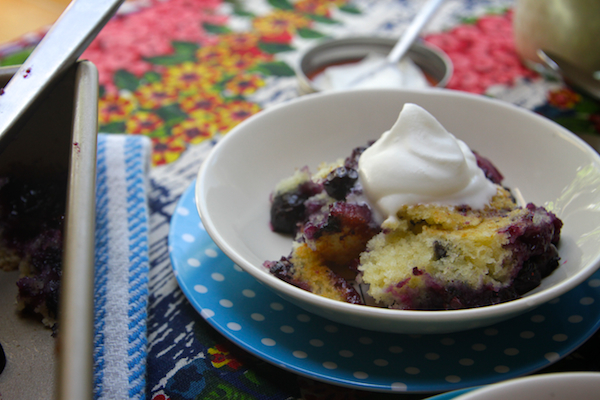 One blink of an eye…and three bowls later.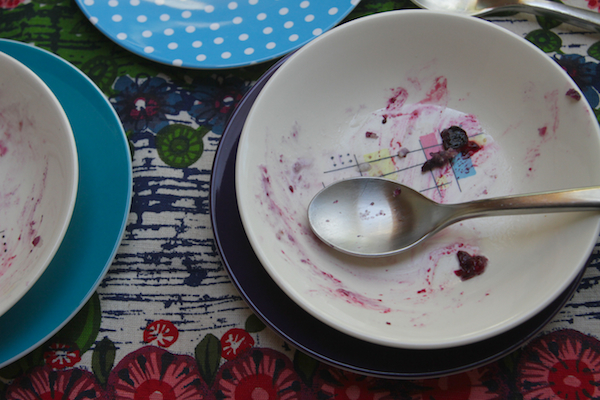 Wooooooops. I said goodbye to bathing suit season 4 years ago for this very reason.
Blueberry Pudding Cake

serves 6-8

recipe from Gourmet Magazine

 1/3 cup plus 1/2 cup sugar
 1/4 cup water
  1 tablespoon fresh lemon juice
  1 teaspoon cornstarch
  10 oz blueberries (2 cups)
  1 cup all-purpose flour
  1 3/4 teaspoons baking powder
  1 teaspoon salt
  1 large egg
  1/2 cup whole milk
  1 stick (1/2 cup) unsalted butter, melted and cooled slightly
  1 teaspoon vanilla
1/2 cup whipping cream

Put oven rack in middle position and preheat oven to 375°F. Butter a 9-inch square baking pan.

Stir together 1/3 cup sugar with water, lemon juice, and cornstarch in a small saucepan, then stir in blueberries. Bring to a simmer, then simmer, stirring occasionally, 3 minutes. Remove from heat.

Whisk together flour, baking powder, salt, and remaining 1/2 cup sugar in a medium bowl.

Whisk together egg, milk, butter, and vanilla in a large bowl, then add flour mixture, whisking until just combined.

Spoon batter into baking pan, spreading evenly, then pour blueberry mixture evenly over batter (berries will sink). Bake until a knife inserted into center of cake portion comes out clean, 25 to 30 minutes. Cool in pan on a rack 5 minutes.

To make whipping cream, put some in a jar, close the lid and shake vigorously for 2-3 minutes.

Serve blueberry pudding cake warm with a dollop of whipped cream on top.