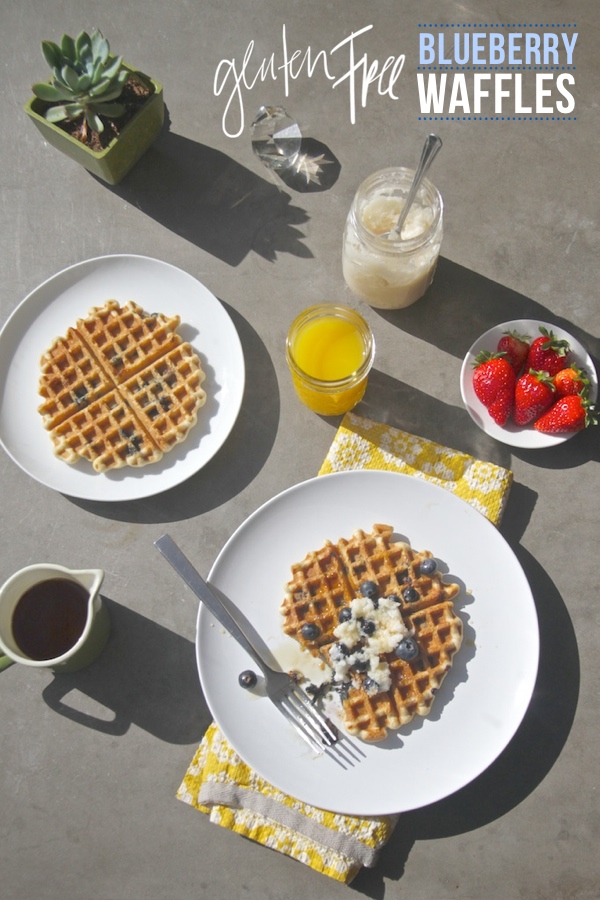 Gluten Free Blueberry Waffles!
One of my latest guilty pleasures is stalking Paleo & Whole30 focused Instagram accounts. I'm not sure why, but I find it fascinating to see how it all works. There are some really good weight loss Instagrams that I'm into too. It's so dang inspiring.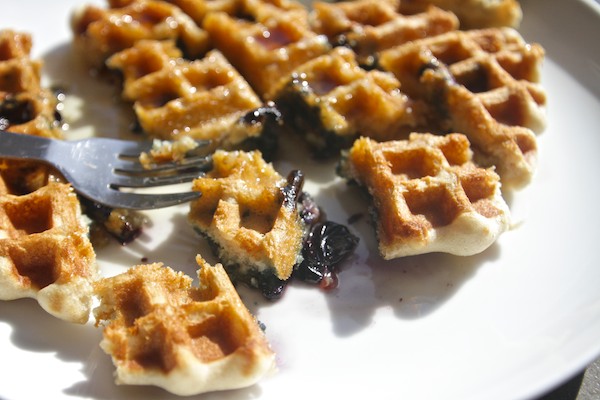 One of the accounts I follow is @againstallgrain (Danielle of Against all Grain). She's lives in the Bay Area too! I checked out her latest cookbook from the library and was intrigued by all of her Grain Free/Dairy Free options. First on the list of things to make? Blueberry Waffles. I was hoping they'd be a good option for Cooper, who told me two days ago that he now loves blueberries. I wonder if he's been reading his favorite Curious George book again when he's supposed to be sleeping? That's a big fat YES.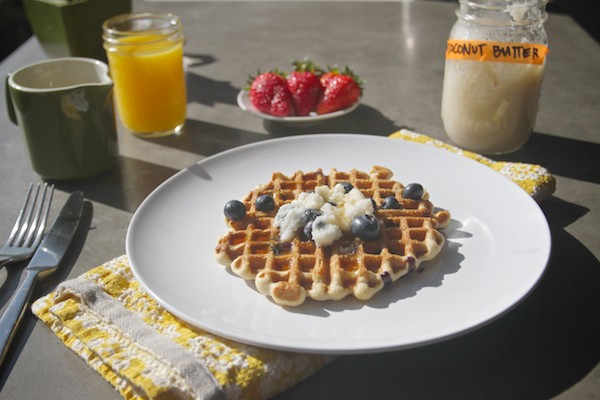 As someone who loves waffles, I think these are pretty good for being gluten & dairy free! The best part is getting a fat juicy blueberry every few bites. How did Cooper fare? Well, he decided he only likes uncooked blueberries this week. So two of these waffles were made sans blueberries. Still good and still kid approved. I wonder if he'd like it if I made them with strawberries? Bananas? Chocolate? He did like these vegan Banana Walnut Waffles and these Gluten Free Coconut Waffles were a hit too (aaaahhh baby Cooper!!). Will these waffles replace my flourless pancakes obsession? Who knows…
And we're off! This post was brought to you by my SUNNY kitchen window.
The light! It's crazy bright these days.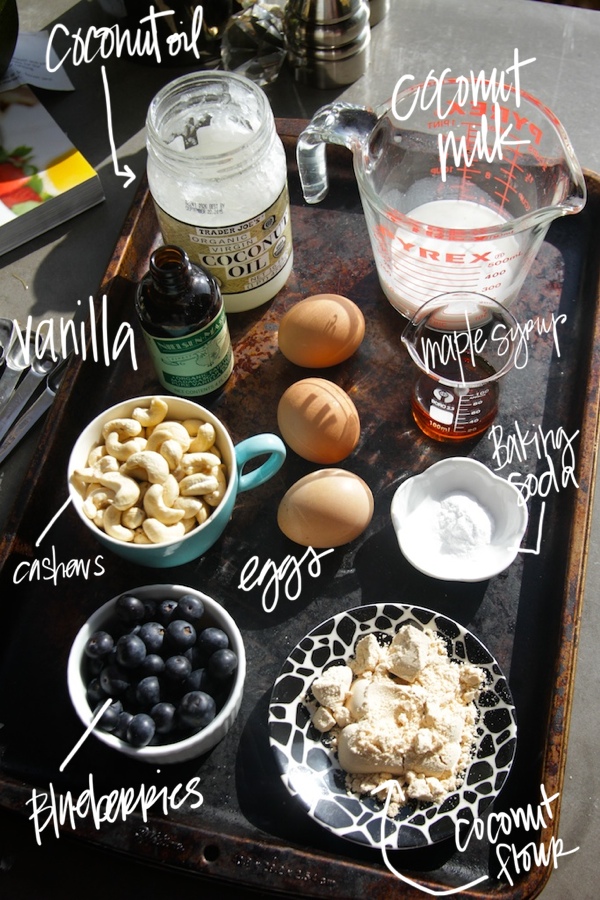 We blend everything except the blueberries in a high speed bender.
Coconut flour does wonders.
Note to self: Ask readers if they have any good recipes that involve coconut flour.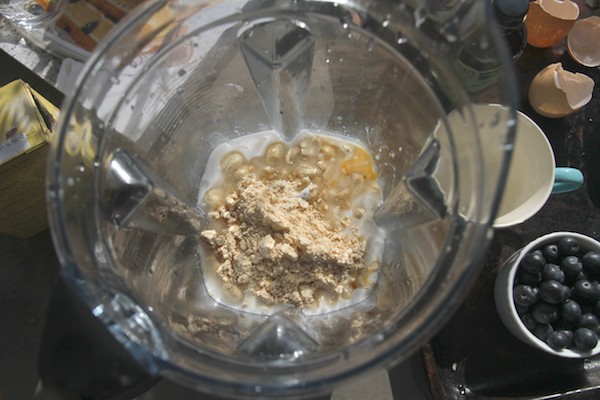 BATTER. The cashews make it creamy. It's thick & smooth! Cashews also make it dairy free!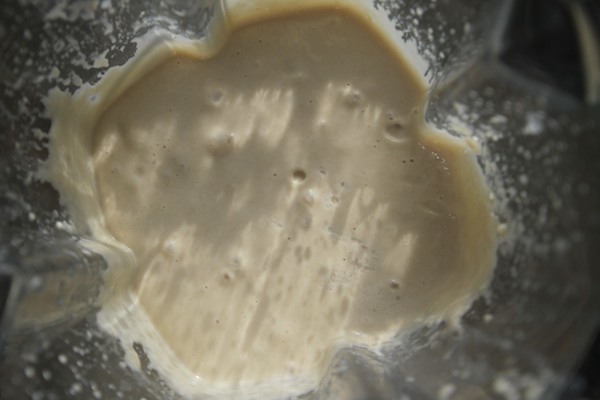 We heat up our waffle maker waffle maker and add the blueberries on top. This totally feels like that Curious George book except there isn't a mischievous monkey in my kitchen. Oh wait… there is and he ACTUALLY gets in trouble instead of getting away with being naughty.
Side note: Do other people find Curious George annoying? It's like that kid that gets away with everything. I just can't.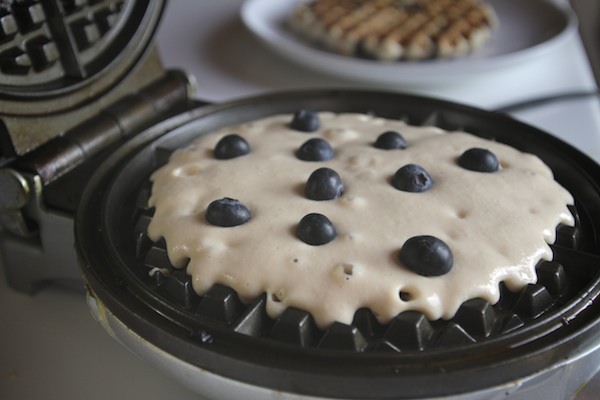 Look at those blueberries! They're bursting with juice!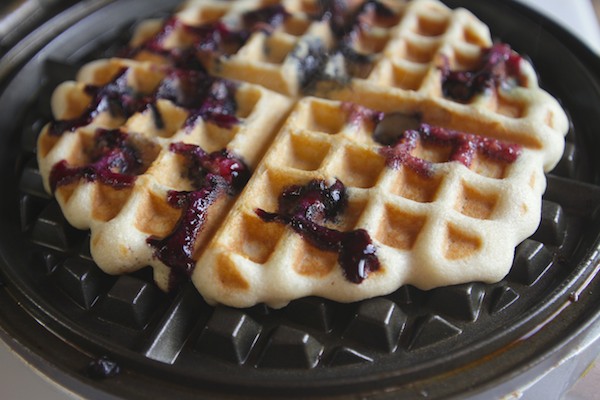 Flip them over onto a plate. Top with a little maple syrup.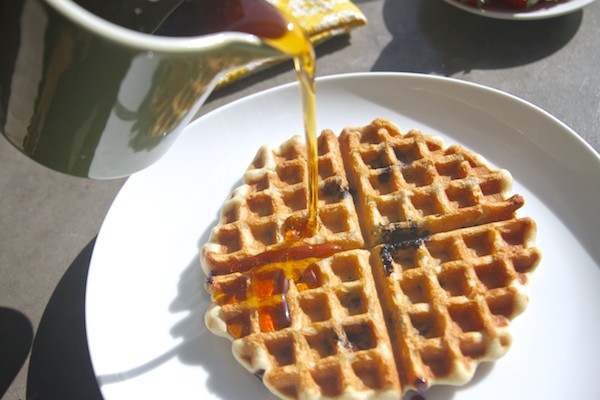 You could stop right here…and dig in. BUT WAIT!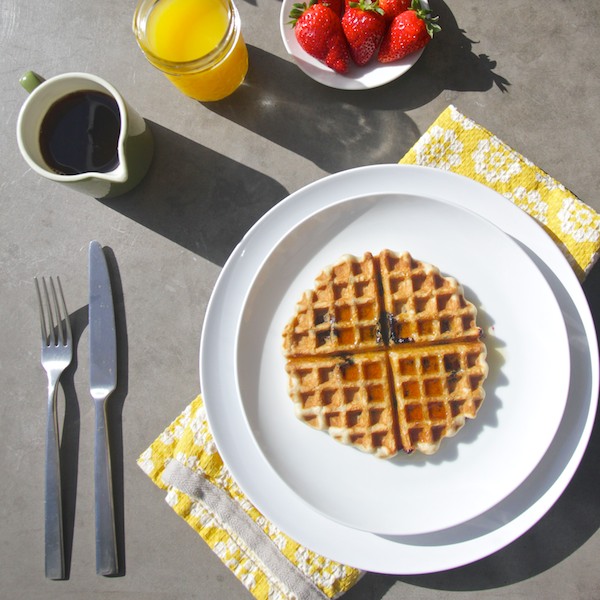 Why don't we add some homemade coconut butter and some extra blueberries?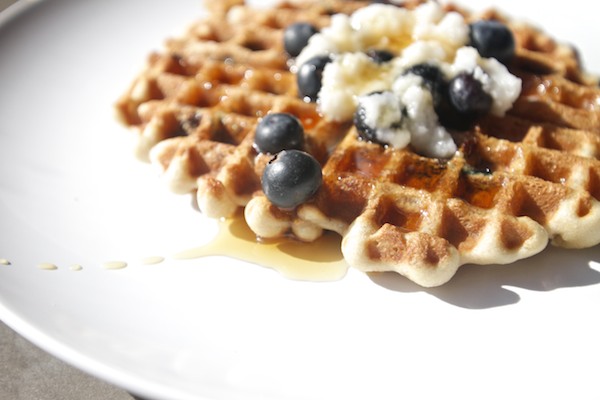 There we go.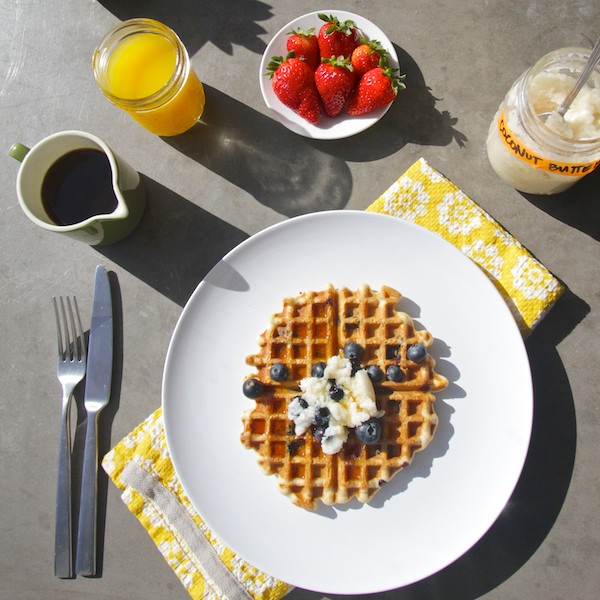 #paleofriendly #glutenfree #grainfree #dairyfree #isthiswhole30 #idontknow #ithinkyoucantdomaplesyrup#imgonnaeatitanyway #shutterbeanbreakfast #quititwiththehashtags #seriously
Here are a few of my favorite healthy eating Instagram accounts:
@heidiapples Heidi and I have such similar taste in food. I love everything she posts.
@eating_whole Lauren's feed inspires me daily! I love seeing how she eats & feeds her daughter.
@mmmoky_ Moky is a 17 girl who lives in Rome. It's nice to see a teenager eating so well! I love her smoothies and how she styles her food.
@againstallgrain Good grain-free/dairy-free food. Danielle is such an entrepreneur! I like seeing what she's up to.
@amazon_ashley A mom of three who is doing the Whole30/Paleo thing. She's on a weight loss journey and her food makes me hungry.
@bondiharvest A mixture of great nature photos with good food. You should check him out on Youtube. I want to make everything he posts. So inspiring!
Gluten Free Blueberry Waffles

recipe slightly adapted from Against All Grain: Delectable Paleo Recipes to Eat Well & Feel Great

3 large eggs, at room temperature
1/2 cup coconut milk
3 tablespoons honey or maple syrup
3 tablespoons coconut oil, melted
1/2 teaspoon pure vanilla extract
1 cup raw cashews or macadamia nuts
3 tablespoons coconut flour
3/4 teaspoon baking soda
1/4 teaspoon sea salt
1/2 cup blueberries
2-3 tablespoons coconut butter, for serving

Preheat waffle iron. Place all the ingredients except the blueberries into a high speed blender and blend at low for 30 seconds, then increase to high and continue blending until batter is smooth, about another 30 seconds.

Spoon the batter into the waffle iron, filling halfway and spreading evenly. Sprinkle a handful of blueberries over the batter. Close the lid and cook for 45 seconds to 1 minute, until the steam stops rising from the machine and the waffles easily release with a fork.

Keep waffles warm in the oven while you finish making the rest of the waffles. Top with maple syrup, additional blueberries and coconut butter.

*** Reprinted with permission from Against All Grain: Delectable Paleo Recipes to Eat Well & Feel Great by Danielle Walker (Victory Belt Publishing, 2013).***