Here's what this past week looked like:
One of my new/favorite plants in front of the dining room. I love spider plants.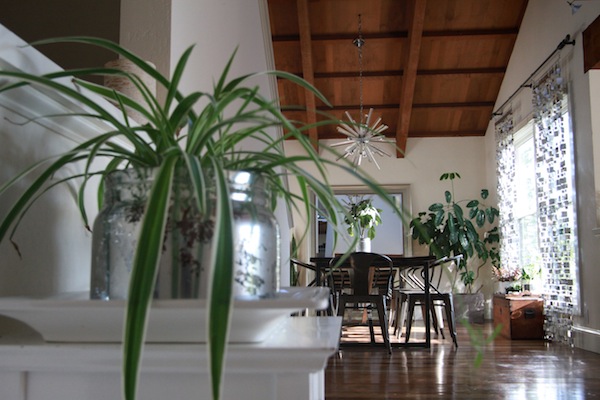 A little corner that makes me happy. In the closet is where I keep our liquor. I'll show you that soon.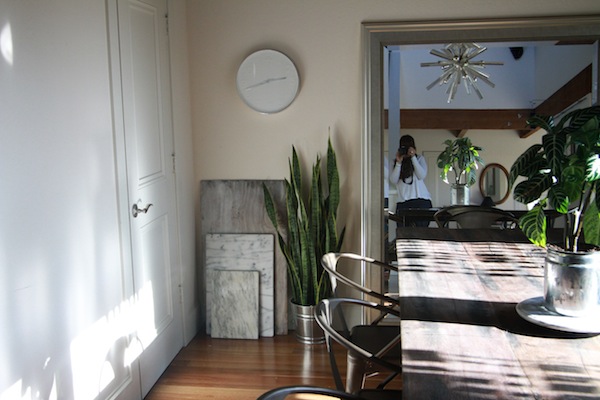 A name I love and it happens to be a funeral home here in Marin 🙁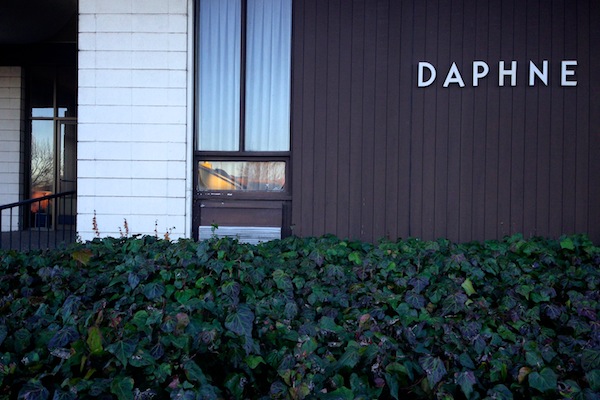 Herzog is fun to say. I found some good fonts this week while running errands.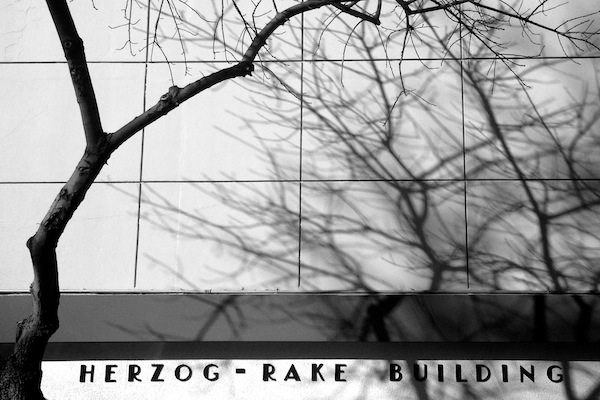 Beach trip with my good friend Caley. Caley was my college roommate and we've known each other since 7th grade.
Our sons are best friends and I am SOOO lucky she lives right down the street.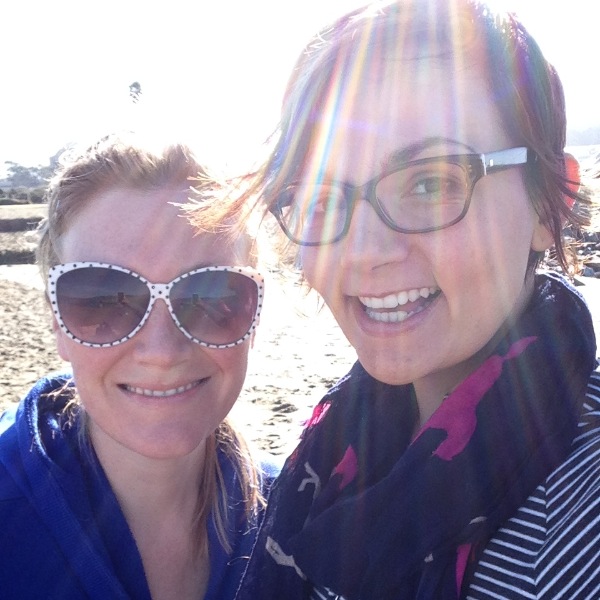 Bugle & Pepper are Caley's pugs. Yes, the sand on my jeans is freaking me out.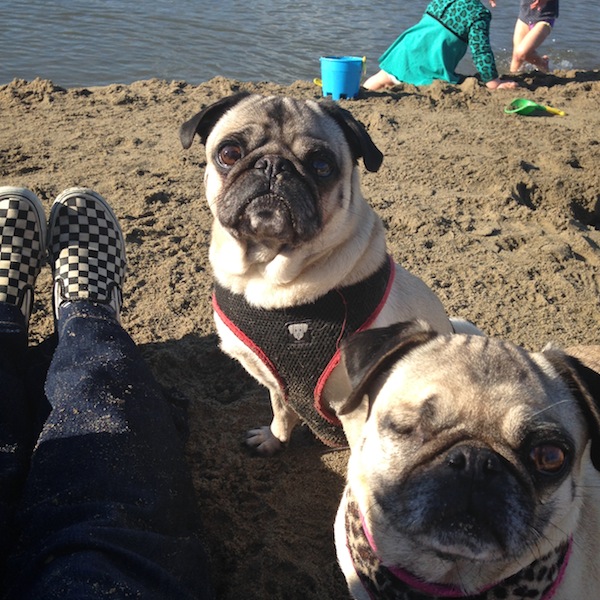 We played at Chrissy Field on Monday. It was GORGEOUS.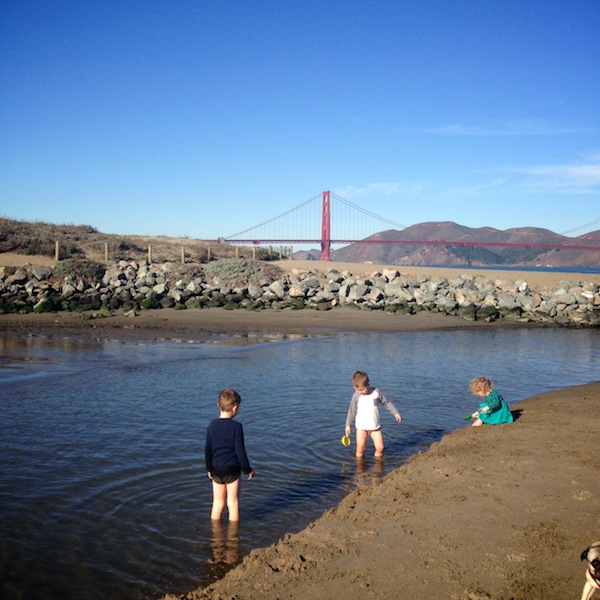 The three of them are fun to watch. I hope we get to vacation together sometime.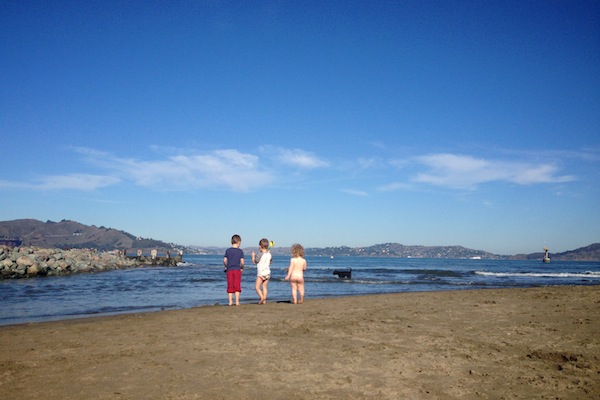 Me & my boo.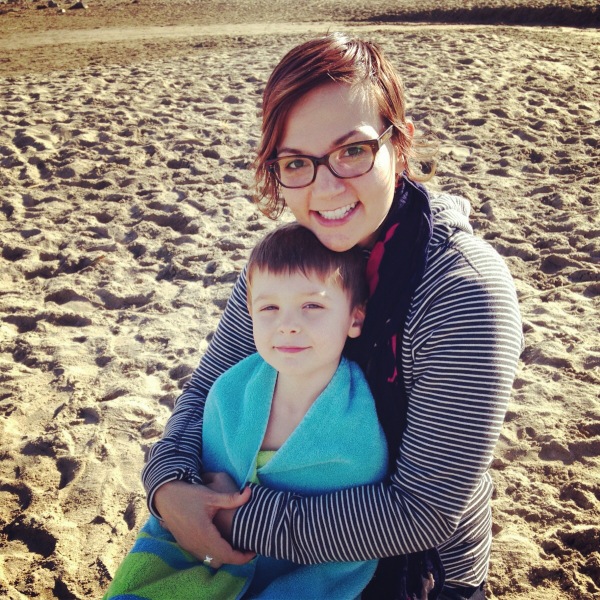 A panini I made for the football game. Patriots AND the 49ers both lost. Makes both of our families upset.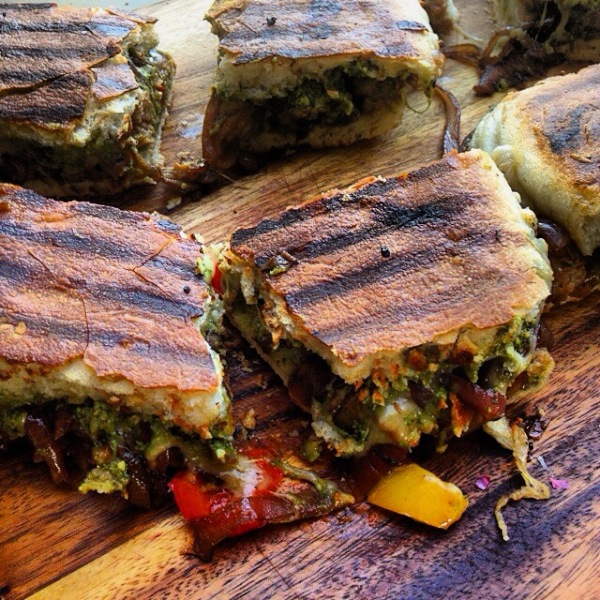 I'm working on my I Love Lists post here.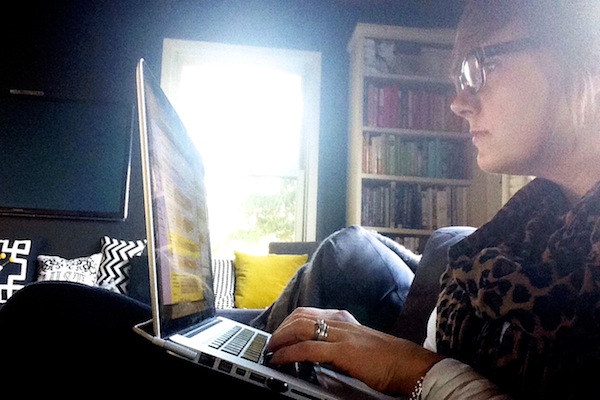 Yesterday we had the most amazing clouds.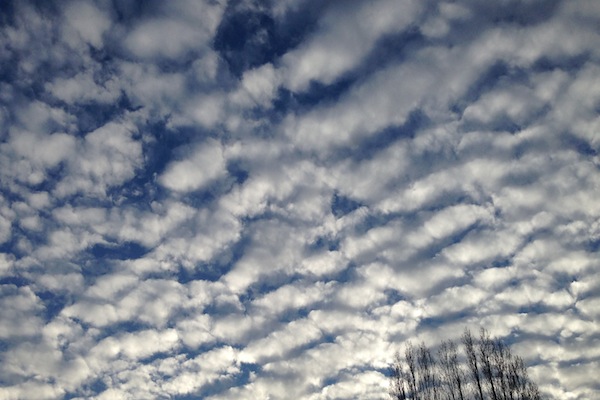 And it made for a really nice sunset…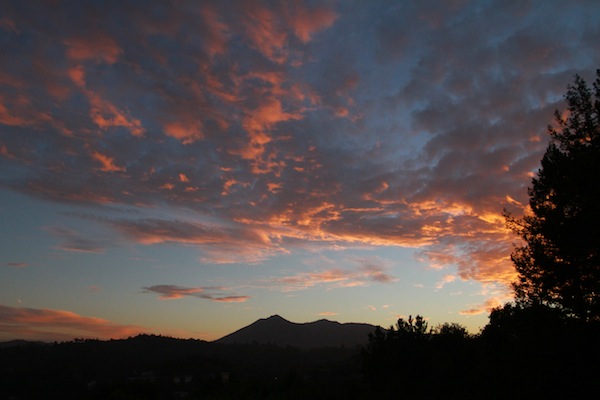 I love how it goes from orange to pink- pink to purple-and then it's out.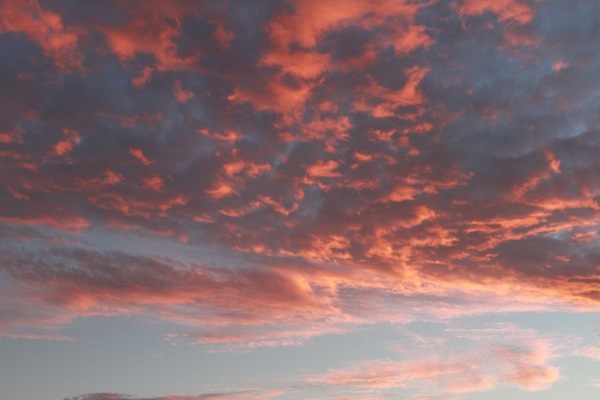 Banana, yogurt & granola kick.  I need to find something else to get obsessed with next week.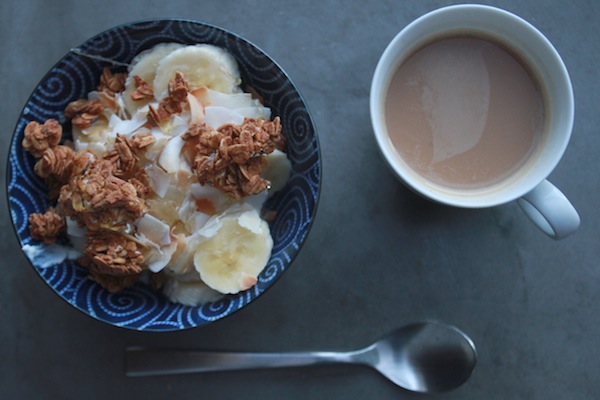 Mission DRESS LIKE AN ART TEACHER= accomplished!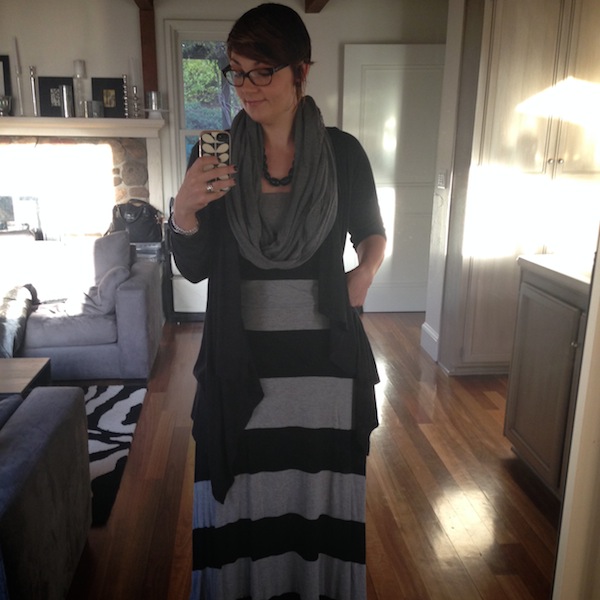 A lot of Cooper's clothes come from his cousin Henry. We went through the 6 year old bag this week and he's been OBSESSED with these shorts. He wore them to school this week even though it's winter… Casey and his brothers wear shorts in the winter and Cooper is following in their footsteps. Makes me cold to look at them but they never complain of being cold…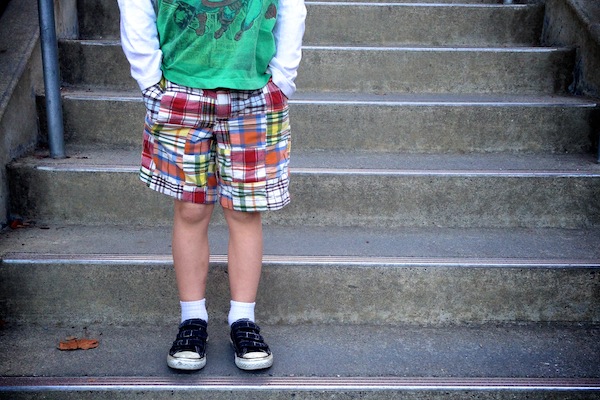 Right before meditating. I've been using the Headspace app on my phone. It's REALLY GOOD.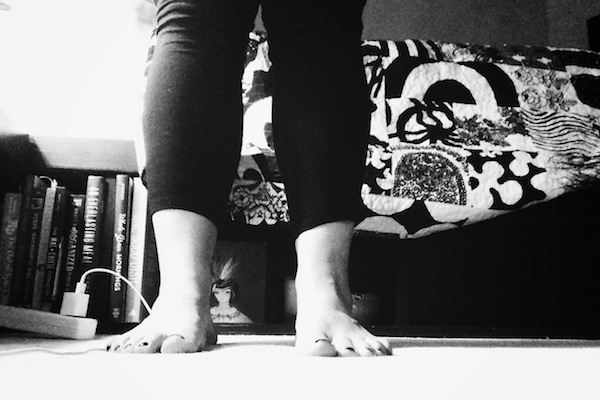 Leftover stir-fry BEFORE.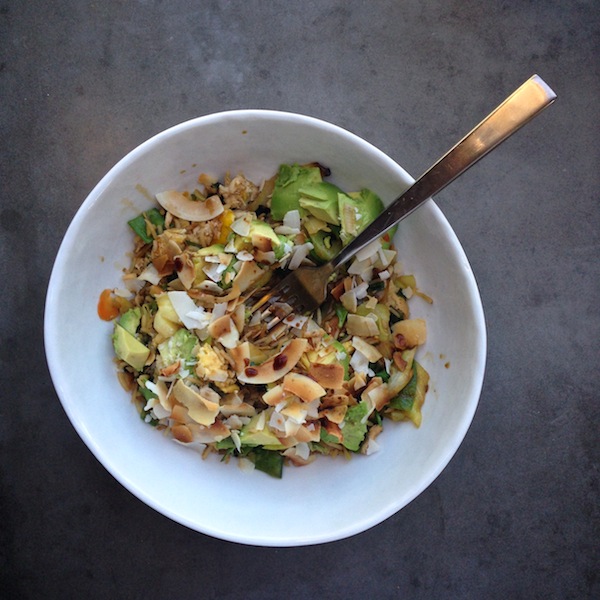 And AFTER.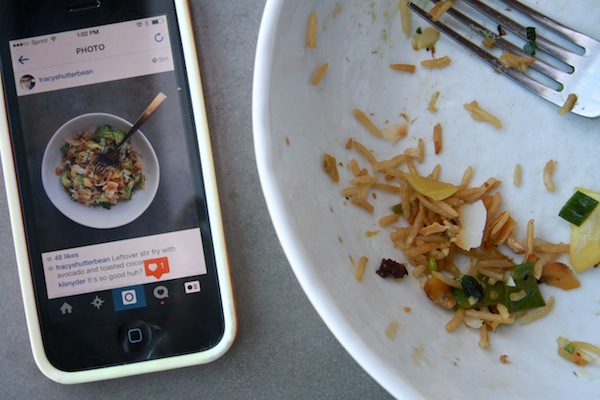 Anthro inspiration.
My view.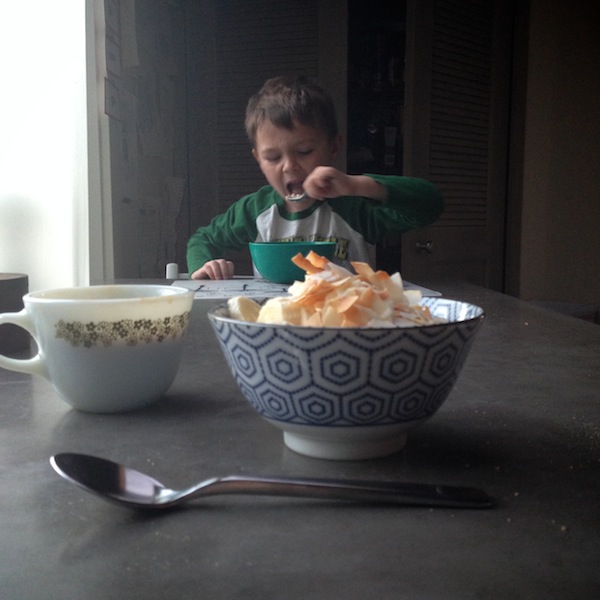 His view.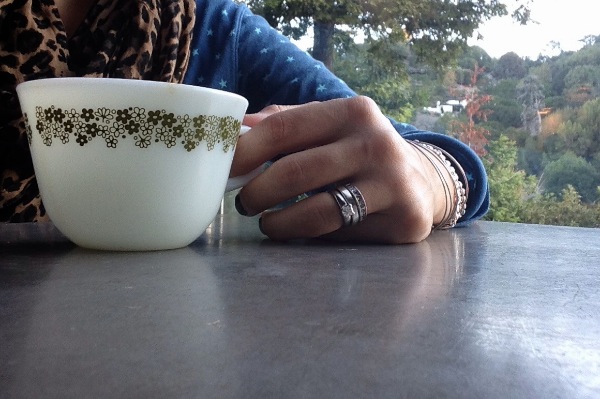 Getting dressed with cartoons.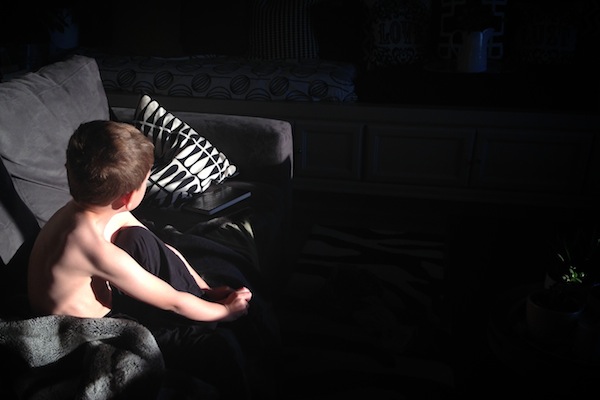 Croutons make me happy.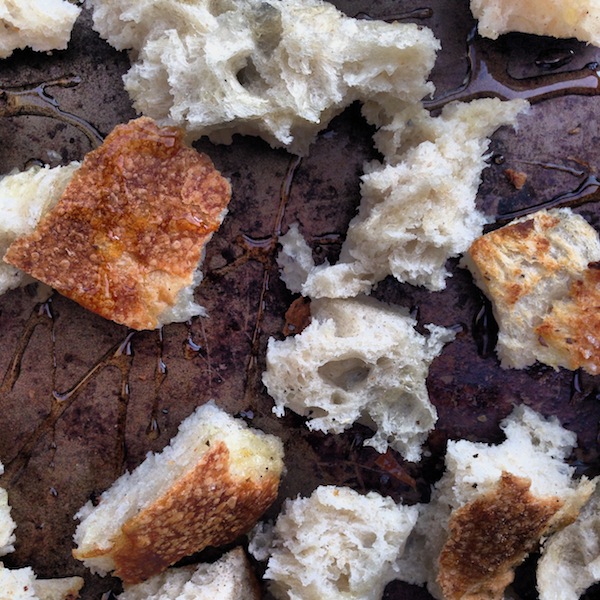 Smoky Kale Caesar— a shot that didn't make it to my post.
I had the most frustrating shooting day this week, but I'm happy my photos came out alright. I've learned that taking a break while I'm editing and coming back to the photos later always helps. Gotta clear the mind!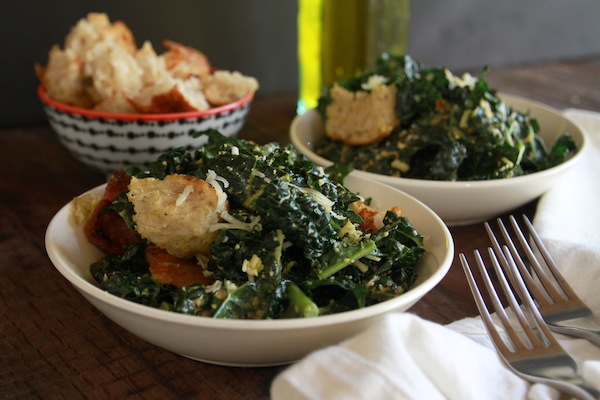 I shared the salad  with our painter with a side of lasagna. He LOVED it.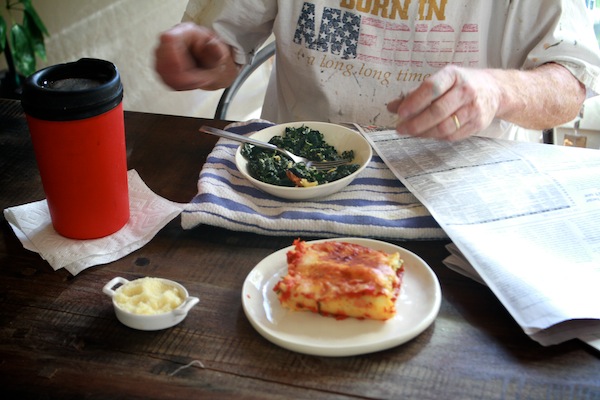 Then we had it for dinner the same night.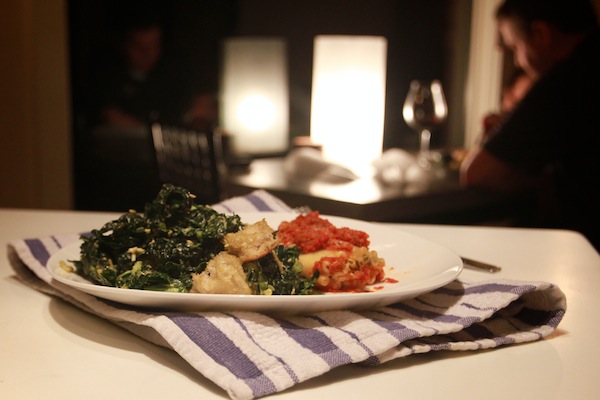 Right after the chiropractor this week. It's crazy how much trauma we hold onto in our bodies.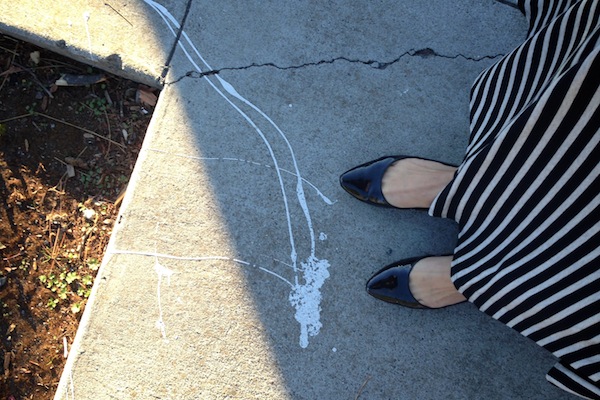 Making Maple Olive Oil Banana Bread while Cooper draws.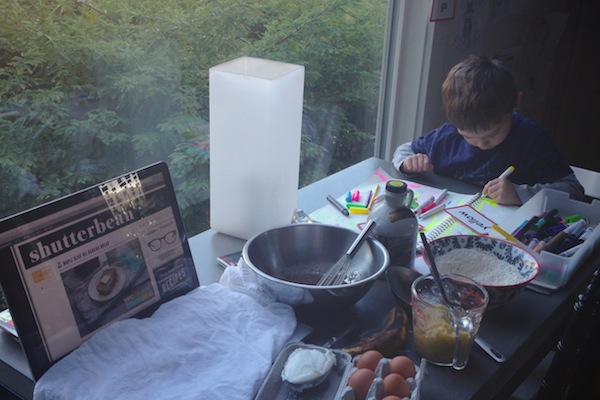 I love when he's so into what he's drawing that he rests his head on his arm.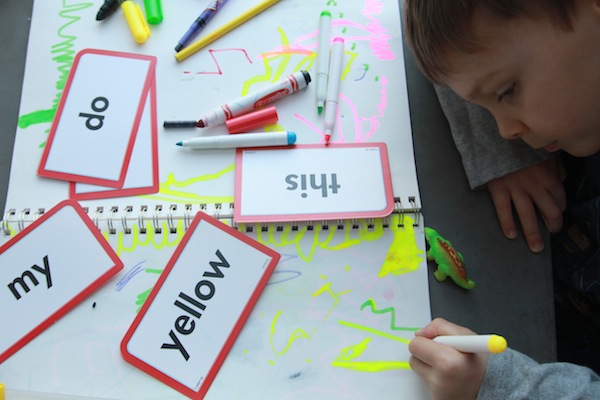 Bacon and egg scramble on toast with avocado.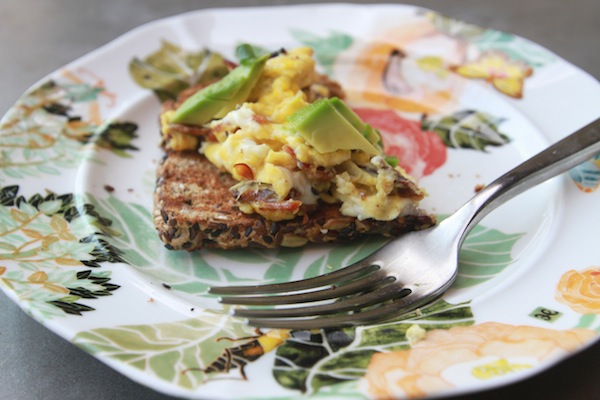 I made us adults  Hot Toddies to go with our banana bread.  Things we do while Cooper sleeps…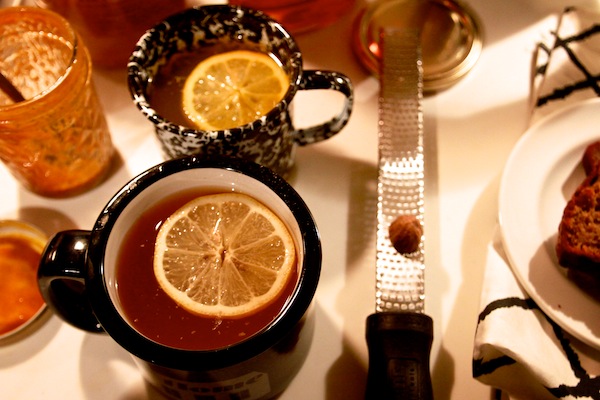 I'm currently working on my Meal Prep post. IT'S LONG.  It will be up on Monday. Stay tuned!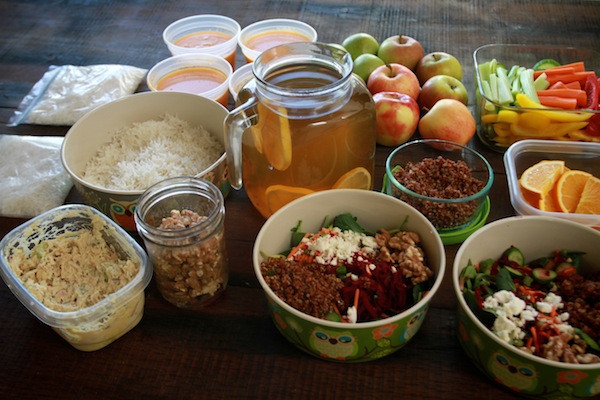 Have a fantastic weekend! xo