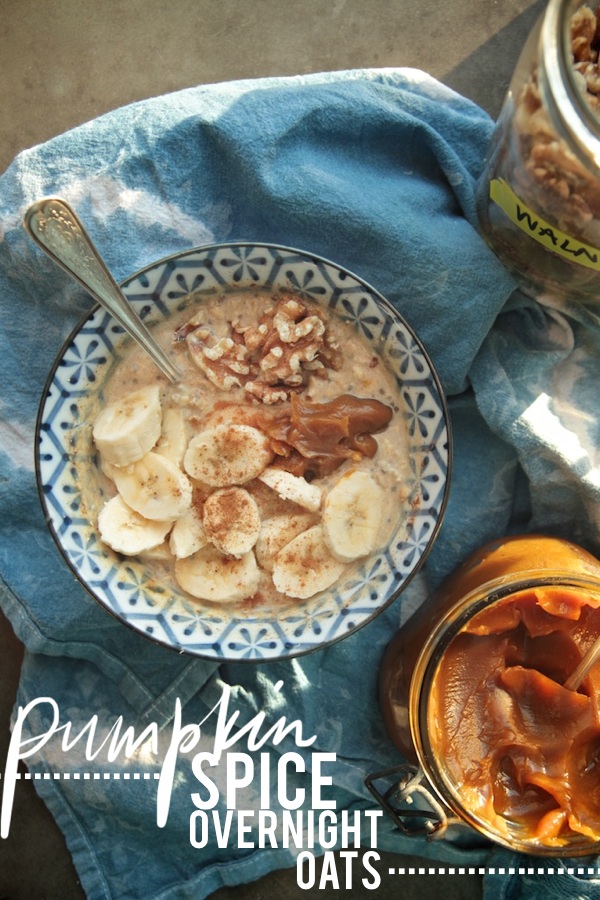 My dear friend Andrea told me how life changing overnight oats were for her. I had no idea what she was talking about cuz I'd never made them before. But now I have…and I'm happy to report that…Pumpkin Spice Overnight Oats were a gamechanger for me!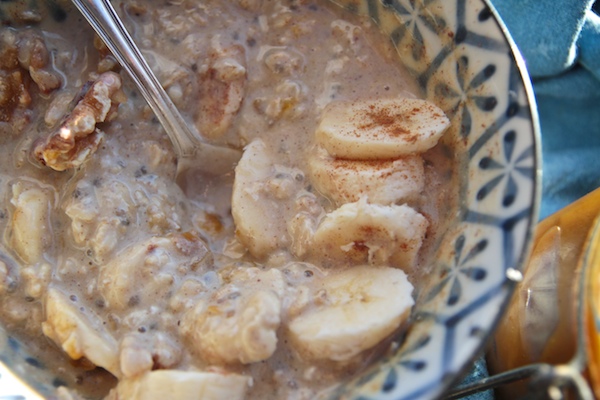 They are indeed life-changing. Like…I like them better than regular hot oatmeal. With an overnight stay in the fridge, rolled oats puff up and get a little chewy. They've got great texture and they're not mushy like regular oatmeal. It's like a super easy version of muesli. You mix your ingredients together the night before and you wake up to breakfast already made for you. It's as convenient as an automated coffee machine. You just have to remember to do it!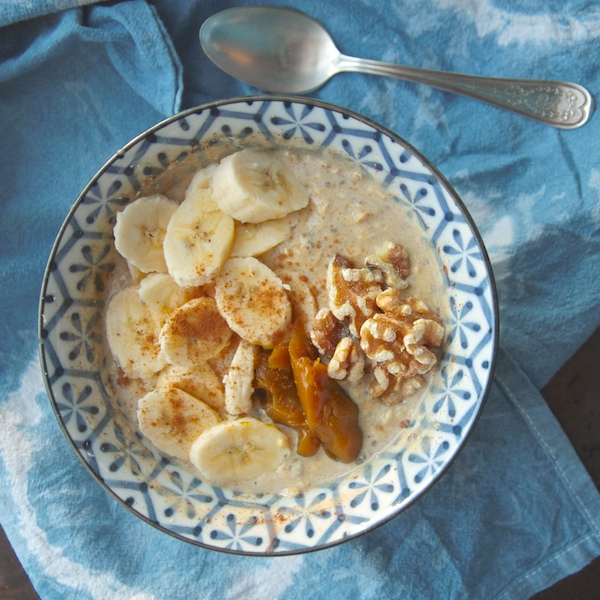 In this version, I mix homemade pumpkin butter (I'll have a recipe for you tomorrow!) with almond milk and some spices to make a pumpkin infused oatmeal. I topped mine with extra pumpkin butter, cinnamon toasted walnuts and some bananas for a little sweetness.
I'm obsessed, Andrea is obsessed and now you're on your way to becoming obsessed too.
And we're off!
Ok so let's talk ingredients.
Chia seeds are totally optional…They make the oat mixture slightly thicker and they add extra health!
I'm using pumpkin butter because it's totally seasonal and I made a ton and have so much to use.
Other good options: applesauce, apple butter, your favorite jam, maple syrup, honey, or how about some mashed bananas?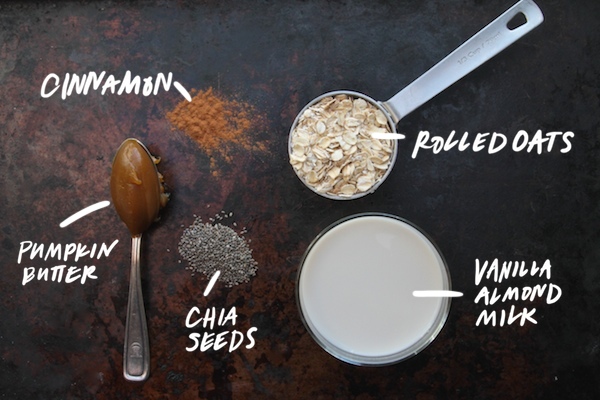 Put all of the ingredients in a bowl.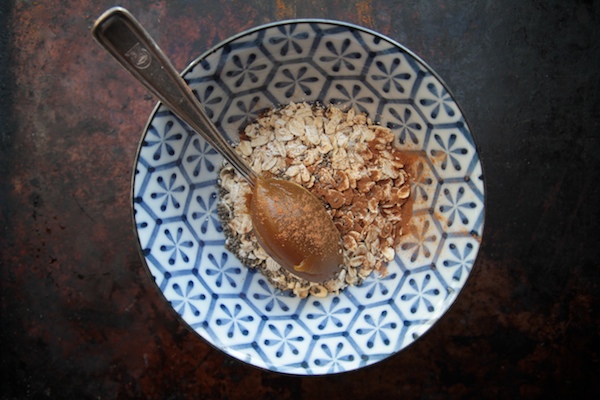 Pour vanilla almond milk on top. STIR! Cover and pop in the fridge overnight.
I use vanilla almond milk because it's already sweet and I ran out of milk. Womp.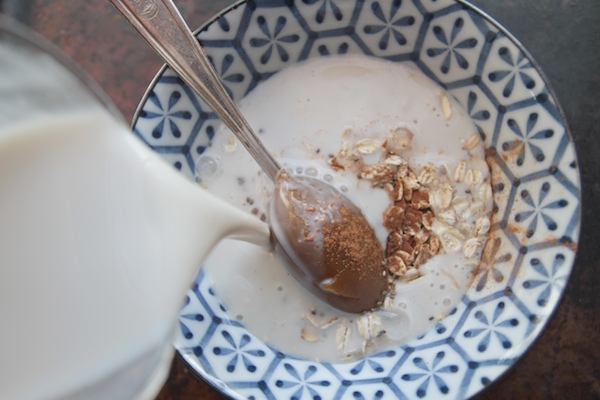 After an overnight stay in the fridge….
I added another scoop of pumpkin butter to my finished oats, some extra cinnamon, toasted walnuts and sliced bananas.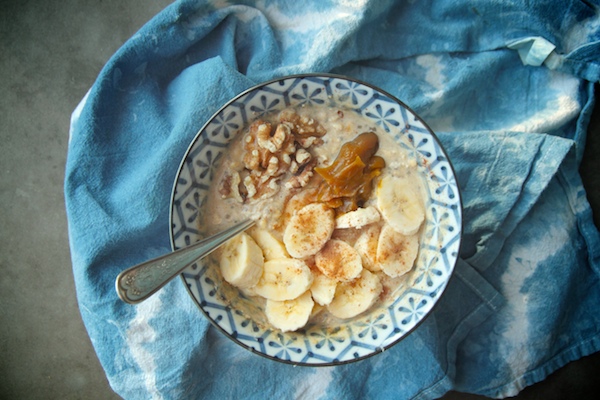 Overnight oats are eaten cold but you could totally take the chill off with a quick trip to the microwave.
It makes for an incredible snack with frozen berries or a dollop of Greek yogurt & raspberry jam.
Pumpkin Spice Overnight Oats

makes one serving

1/3 cup rolled oats
1 cup vanilla almond milk
2 tablespoons pumpkin butter, plus more for serving
1 tablespoon chia seeds
1/2 teaspoon ground cinnamon
a pinch of salt
toasted walnuts, for serving
sliced bananas, for serving

In a medium bowl, combine oats, vanilla almond milk, pumpkin butter, chia seeds and cinnamon. Mix thoroughly until pumpkin butter is well incorporated. Season with a pinch of salt, cover bowl and place in the refrigerator overnight. When ready to eat, top with a small handful of toasted walnuts, a dash of cinnamon, a scoop of pumpkin butter and sliced bananas.