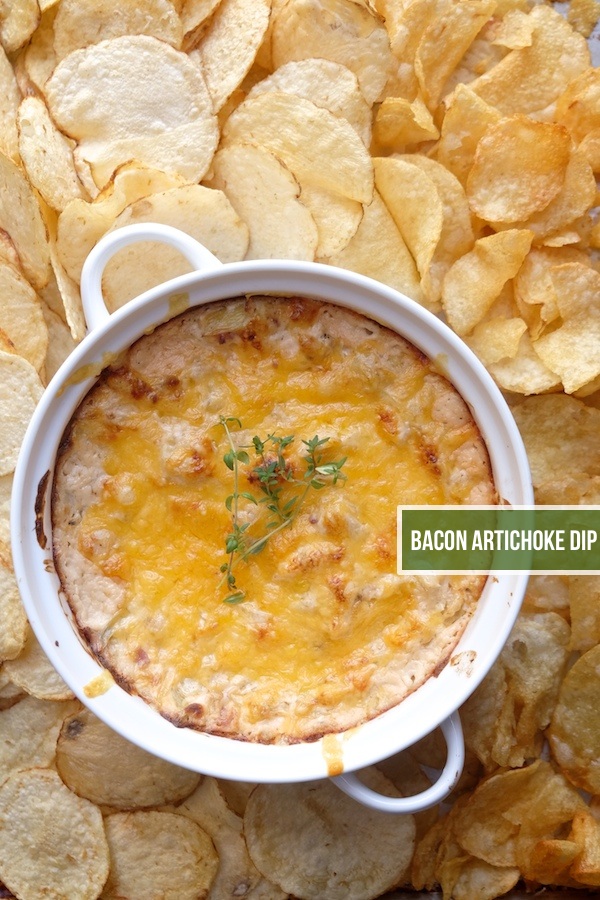 When I was a kid there were a few times when my mom took my brothers and I into the city to partake in some good ole market research testing. Yes, I do believe she let us keep all of the money. But I really didn't need any because I had such a blast testing out different popcorn flavors and chocolate bars. I loved anything related to food when I was a kid and I had very clear opinions of how things should taste (nothing's changed).  Flash forward SEVERAL years and I found myself on a trip to Oregon to visit the Kettle Brand Chip factory. There was a wonderful dinner that was inspired by the Kettle Brand chip flavors and a tour of the facility where we got to see how chips are made from start to finish. I felt like I was in a hybrid movie of Willy Wonka and an episode of How It's Made (we love that show!). It was fascinating!
Please, let's not discuss how many potato chips I ate in a 24 hour period.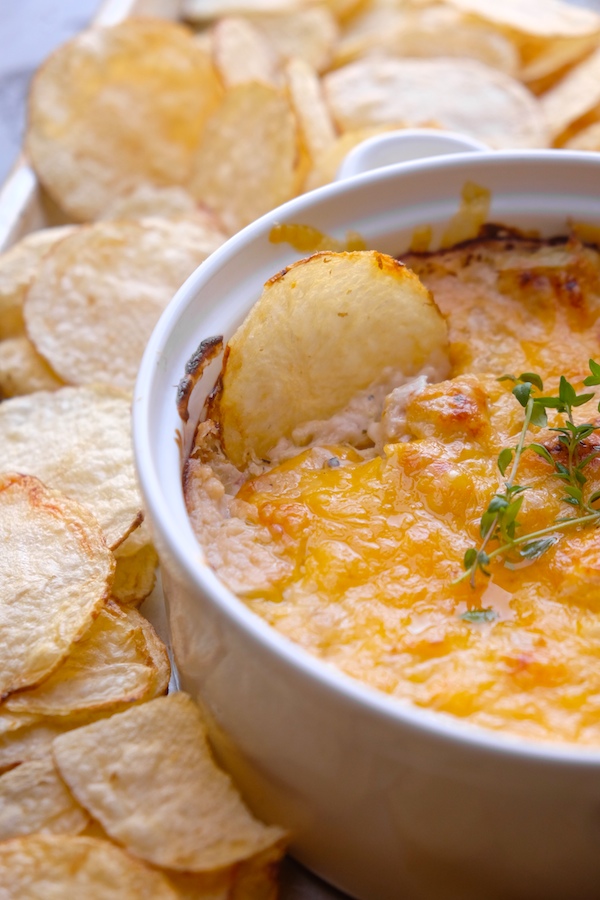 During our trip, there was a really fun breakout session with their "Flavor Architects" where we talked about all of their chip flavors- the ones that failed and the ones that have stood the test of time. We also got to mix our own flavors for chips. I think I made a wacko lemon pepper combination. It was good fun.
To be honest with you, I am kind of a chip purist. I always make fun of Casey for loving vanilla ice cream because I think it's so basic, but I understand it now. In the way that you can measure how good an ice cream company is by their vanilla, you can measure a chip company by their base. In this case, I love Kettle Brand's Sea Salt. Although their Baked version is also ahhhhmazing and I wouldn't say no to a bag (or three) of Pepperoncini.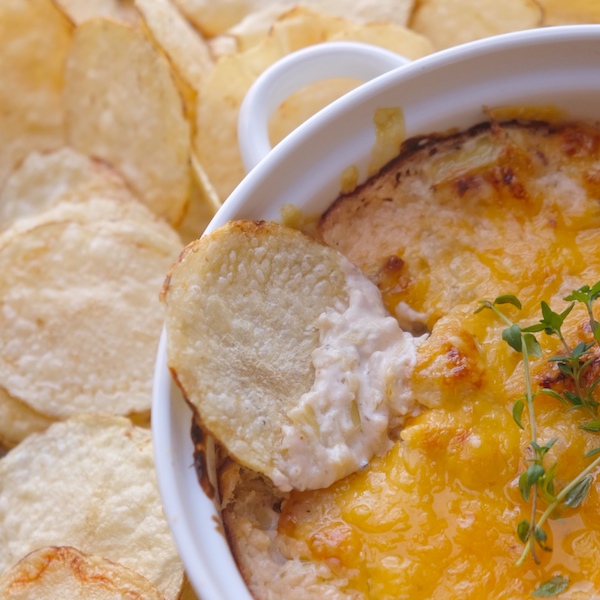 I think it's good to have a hot dip in your arsenal during the holiday season. When I think about the flavors of Christmas, I get nostalgic for my mom's Baked Artichoke Squares.  I wanted to take that flavor profile and turn it into Bacon Artichoke Dip. Same great taste like the artichoke squares, except it's super creamy with a smoky infusion thanks to the bacon. Why not push it over the edge of deliciousness and serve this hot dip with some amazing chips?
Let's gather our ingredients: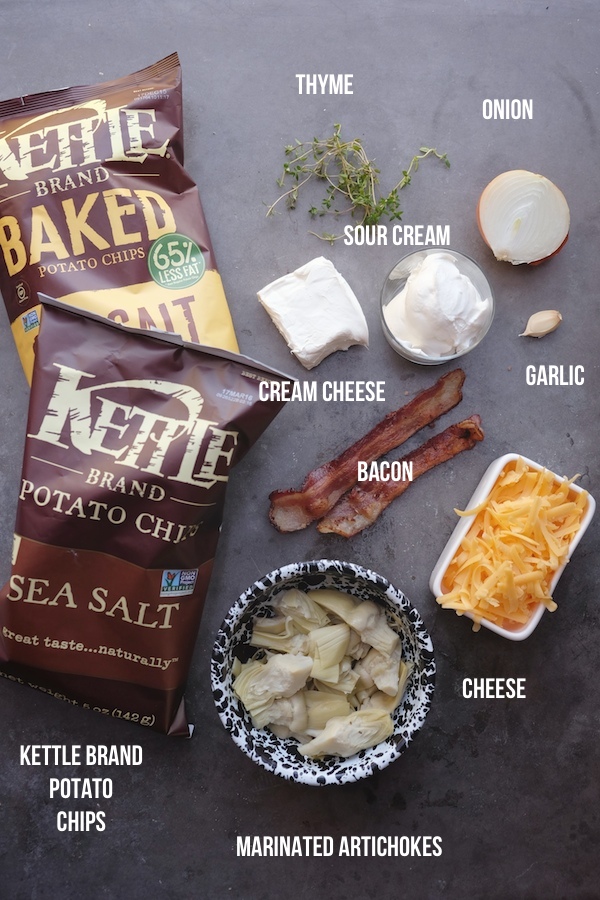 All the good things!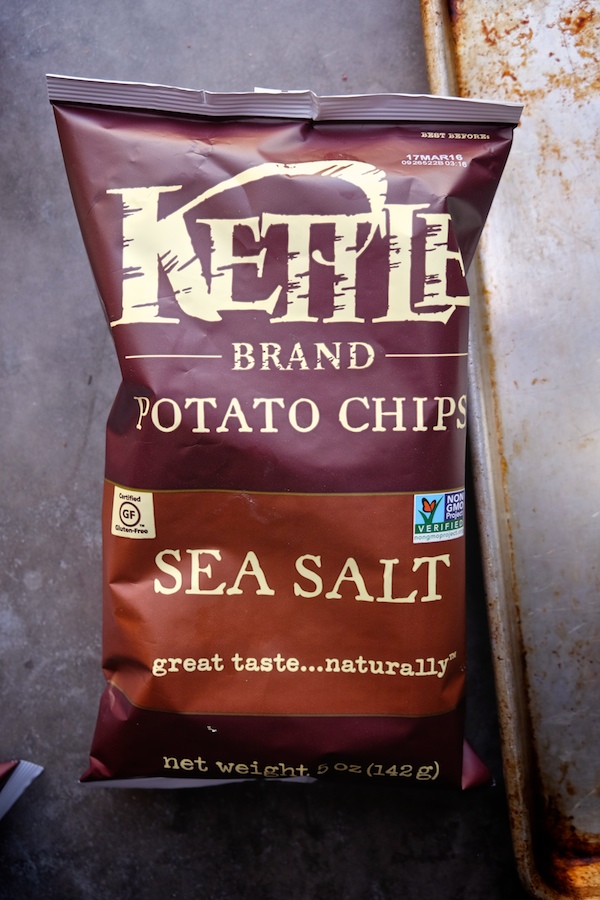 First we chop up the marinated artichokes. I drained & rinsed mine.
Bacon is now chopped into bits.
Fresh thyme as well!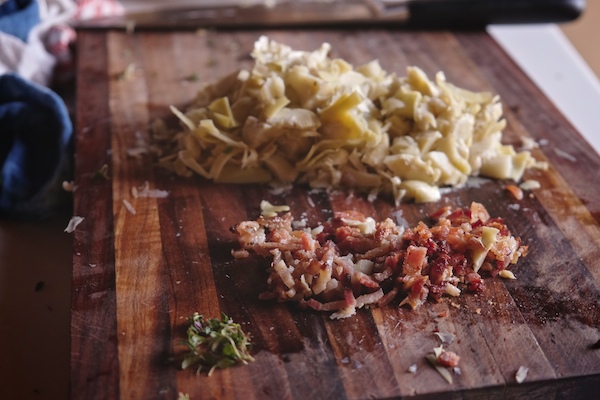 Onions sweating. Garlic addition.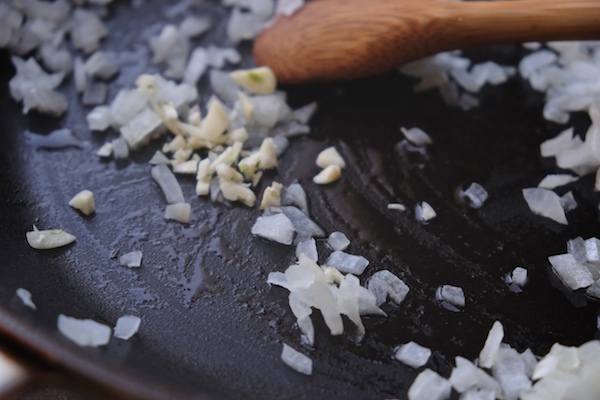 Cream cheese gets stirred in.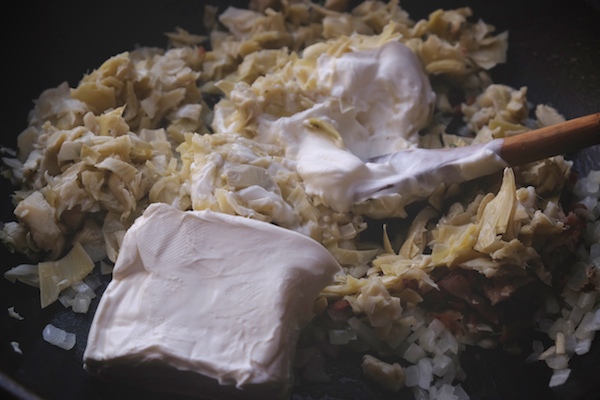 Hello CHEESE.  Let's stir it in. We'll reserve some for the top.
Hot sauce to add a little something something!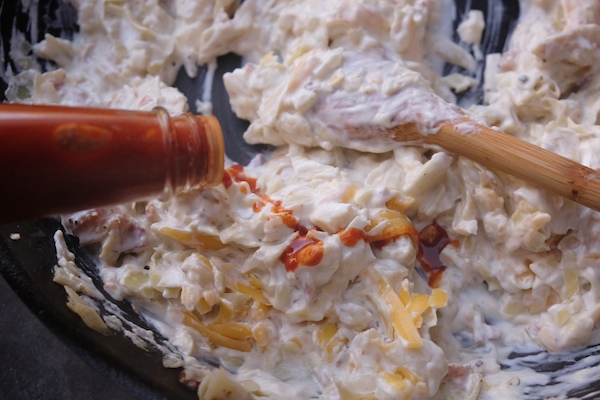 Dip goes into a little casserole dish.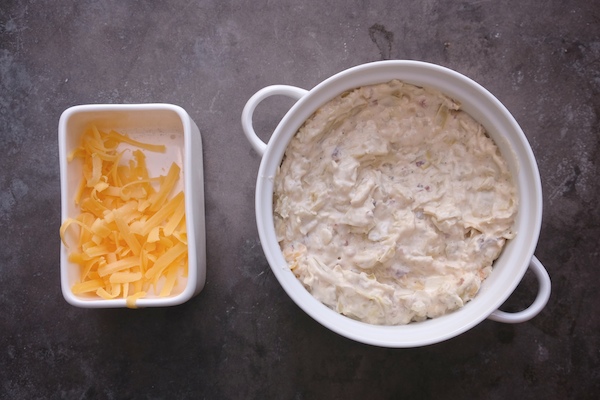 Cheese topped.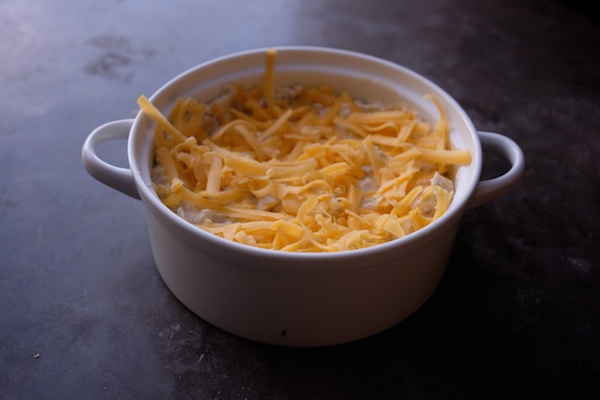 BAKED until bubbling and cheese crusted.
DIP.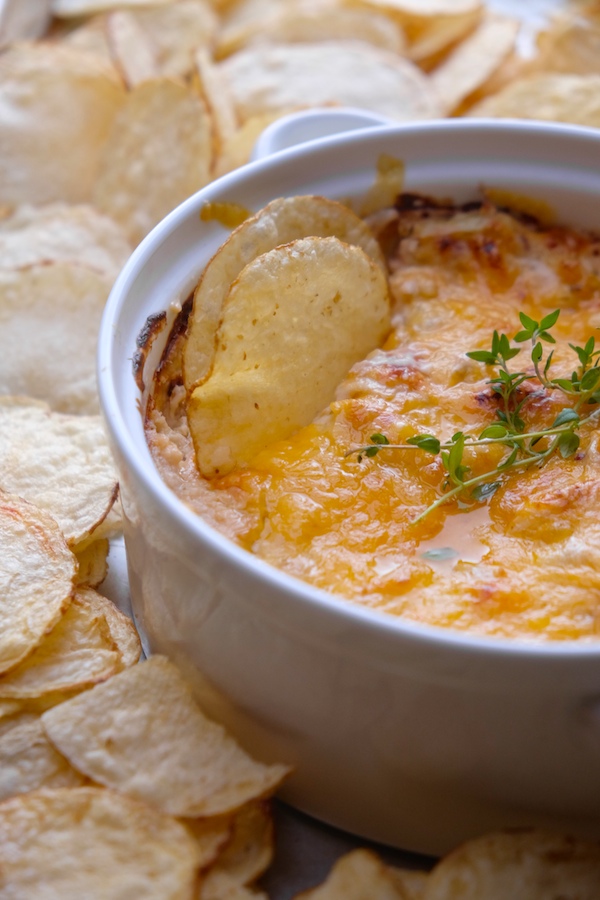 Going in…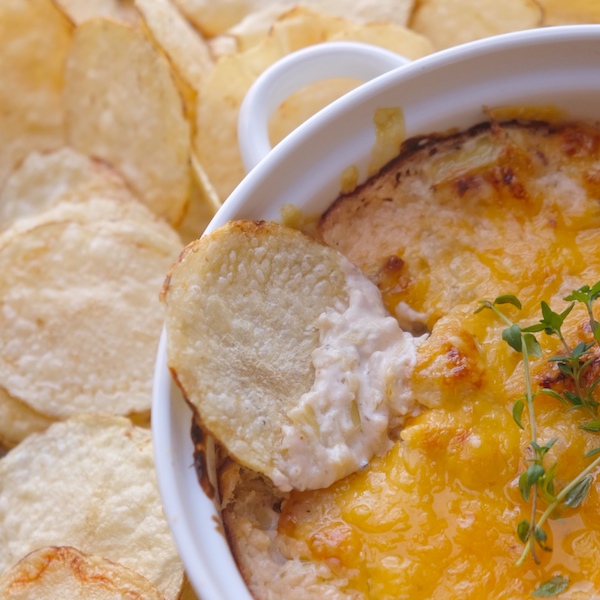 Let's get down to business.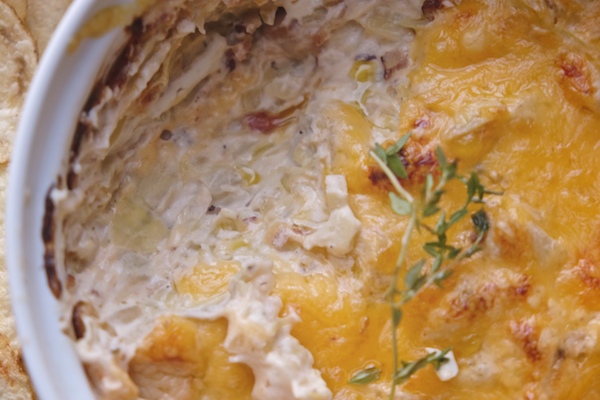 Sorry, I didn't wait for you. My bad.
This post was produced in partnership with Kettle Brand. As always, all opinions are my own.
Bacon Artichoke Dip

makes 6-8 servings

1/2 medium onion, chopped
1 tablespoon olive oil
1 clove garlic, minced
3-4 sprigs fresh thyme, stems removed
2 strips cooked bacon, finely chopped
1 12 oz. jar marinated artichokes, drained & rinsed
1/2 cup sour cream
4 oz. cream cheese
1 cup shredded cheddar, divided
salt & fresh cracked pepper
dash hot sauce

Preheat oven to 400F.

Sauté onions in olive oil in a medium skillet over medium high heat, until translucent, about 4-5 minutes. Add garlic and thyme and cook for an additional minute. Add bacon and artichokes to the onion mixture and stir until well combined. Slowly add in the sour cream cream cheese and stir until cheese is melted. Stir in 3/4 cup cheddar, add a dash of hot sauce and season with salt & pepper to taste.

Transfer dip to an oven proof dish and top with remaining 1/4 cup cheddar. Bake dip for 15-20 minutes, or until cheese mixture is bubbling and cheese is nicely browned. Garnish with fresh thyme and serve warm with chips and veggies.