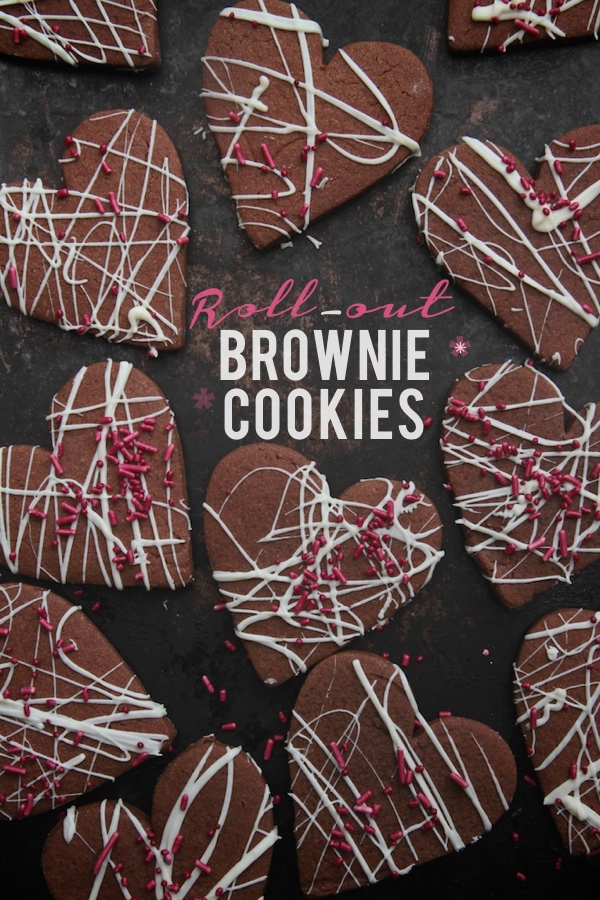 Sometimes you just need to roll out some dough…you know?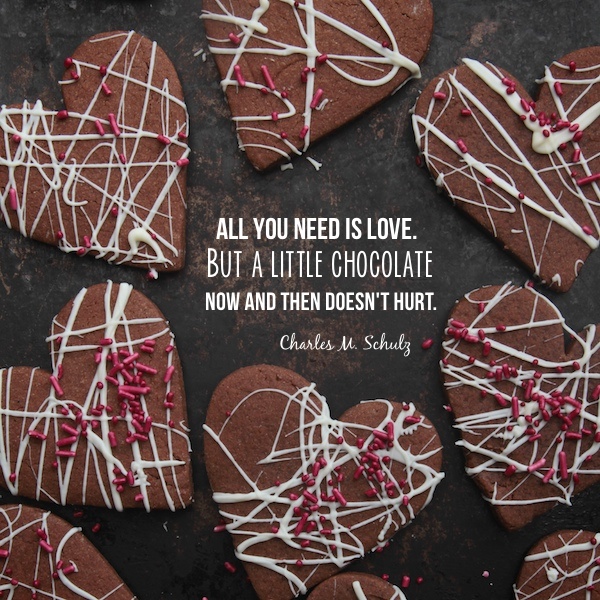 And sometimes you need to melt some chocolate and turn it into art.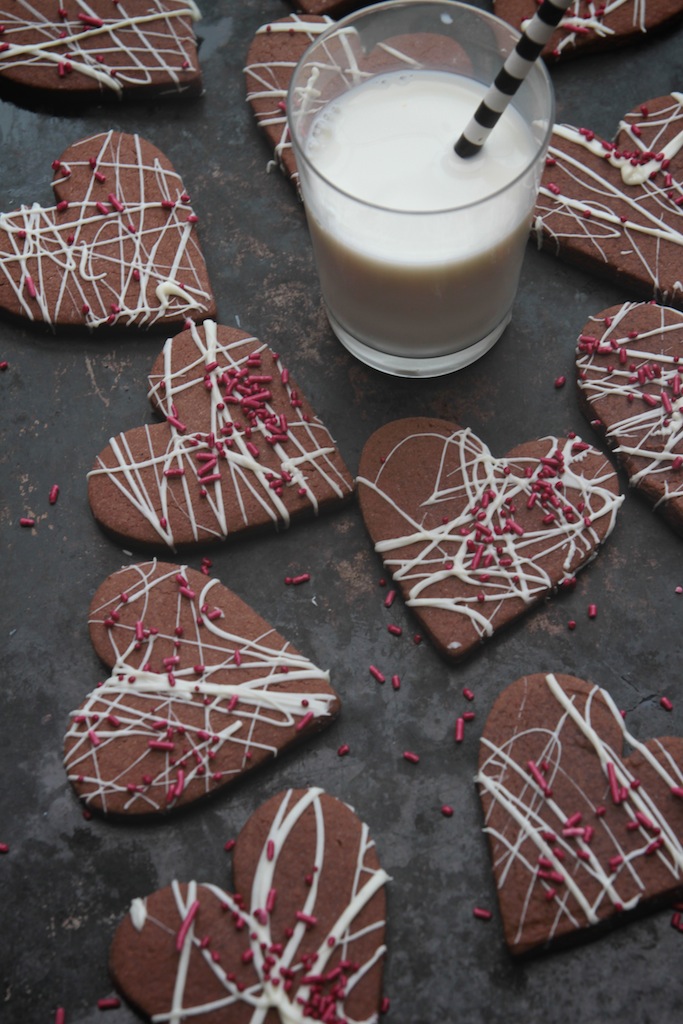 Edible art!  These cookies come from The Smitten Kitchen Cookbook. Deb has shown us how to make a brownie that's a cookie and a cookie that's a brownie. I picked this recipe because it's a perfect way to knock out 36 little treats if you have some little party or school function for Valentine's this week. I made these little sandwich cookies two years ago and last year these cinnamon sugar hearts (made with tortillas!) were a real hit.  But really, how can one resist chocolate and sprinkles?
And we're off!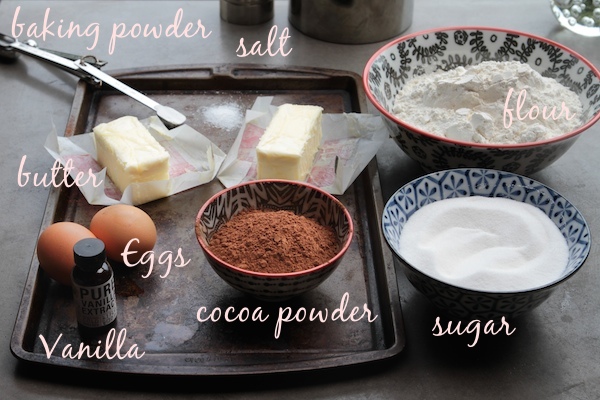 Whisk the flour, salt, cocoa, and baking powder.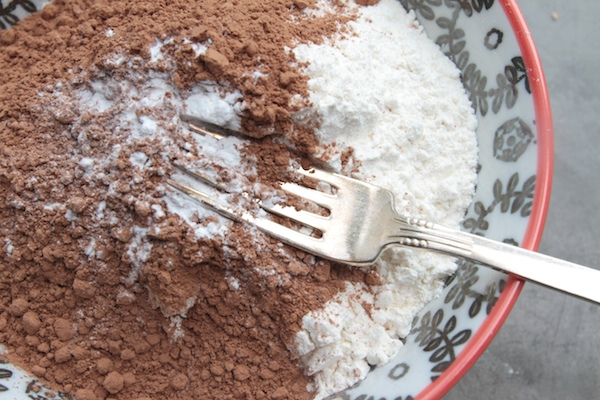 Stir to combine.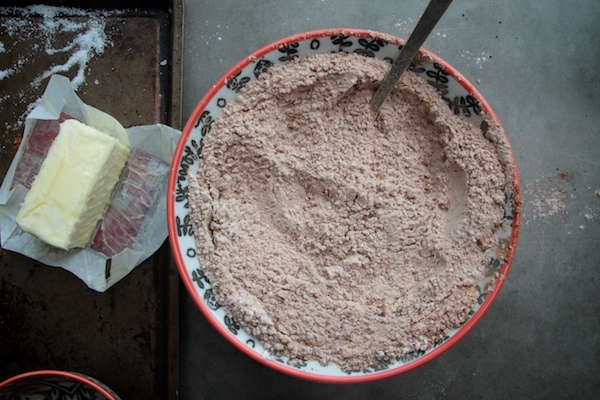 We use a KitchenAid Mixer to cream the butter and sugar.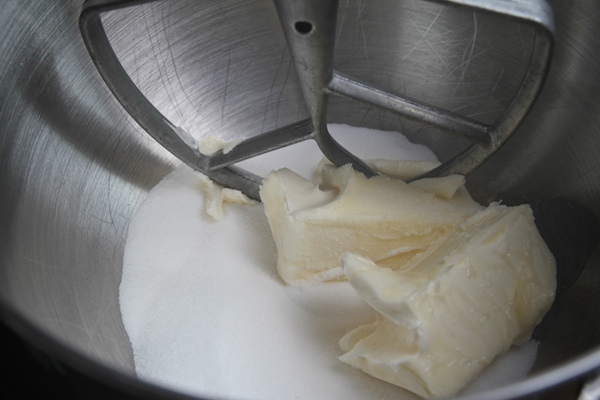 Add the eggs one at a time.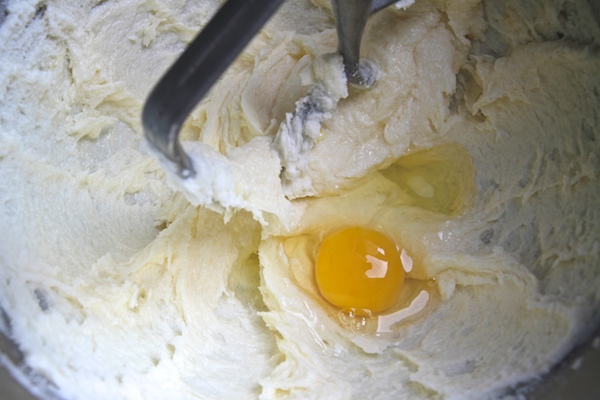 Vanilla party.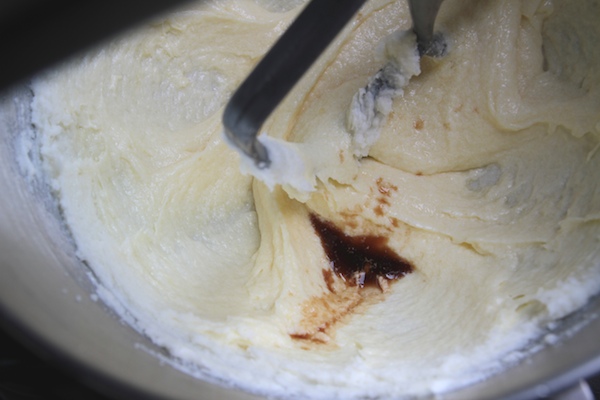 Dry meets wet. I totally turned on the mixer too fast at this point. Cocoa powder everywhere.
My life.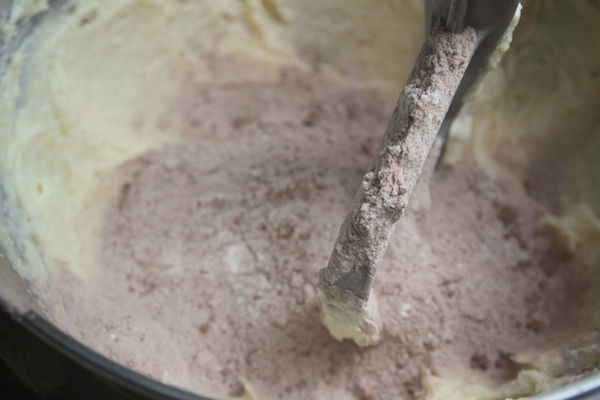 DOUGH.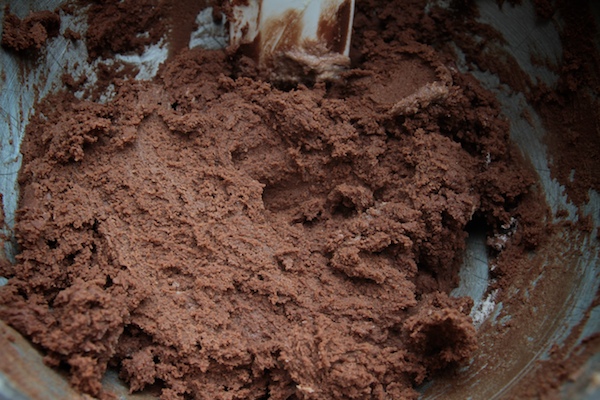 I can't say DOUGH without doing it in a Homer Simpson voice.
We wrap the dough up.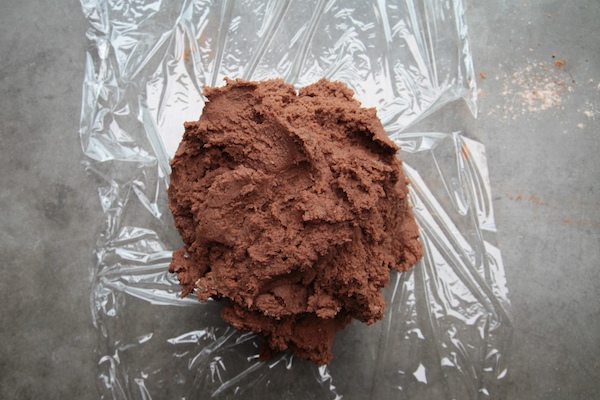 Chill. ROLL OUT.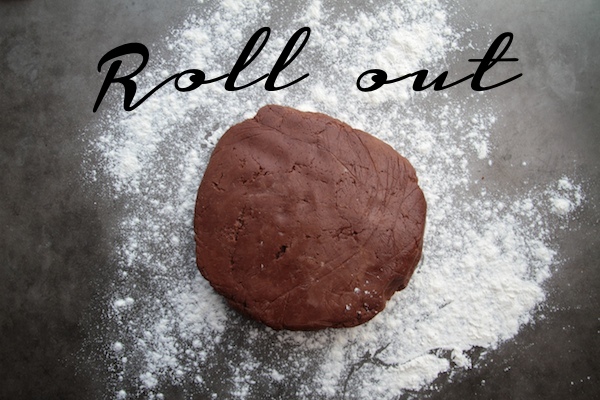 Cut with a heart cutter. I used a three inch cutter.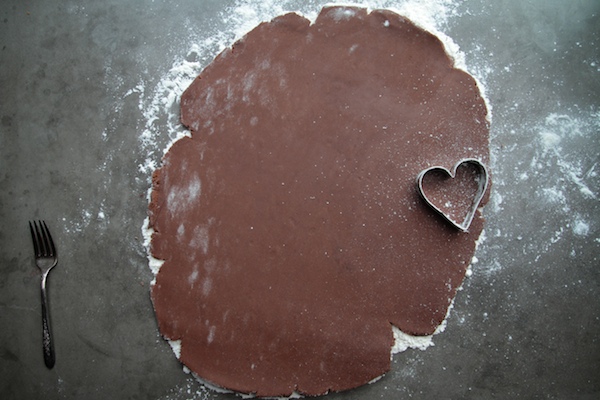 Therapeutic. This is exactly why I wanted to roll out dough.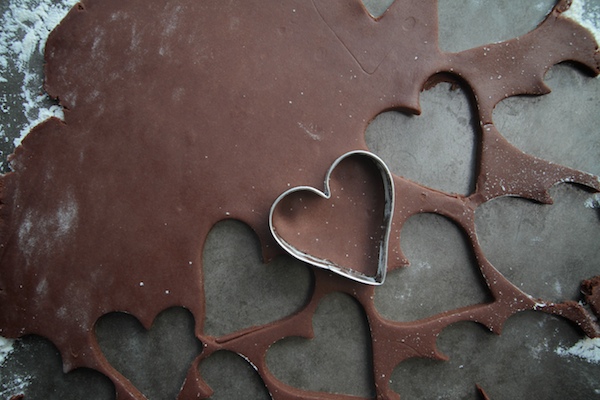 Lined up!  They don't rise much so you don't have to worry about making them too close.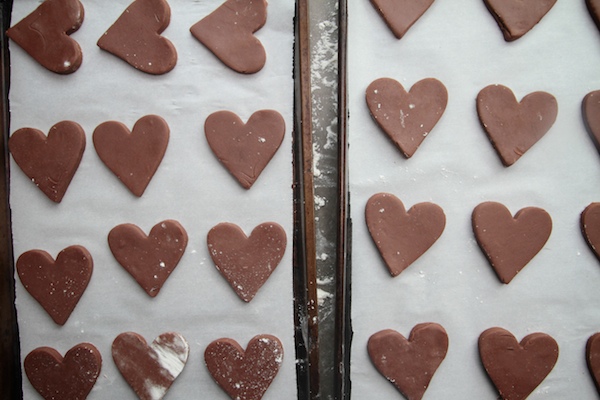 Go ahead and bake them. We're going to talk about toppings.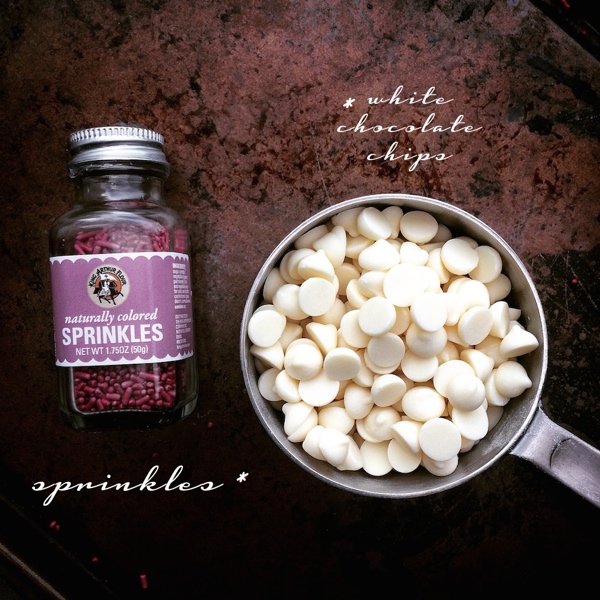 After the cookies have been baked, we melt chocolate in a bowl over simmering water.
Double boiler action.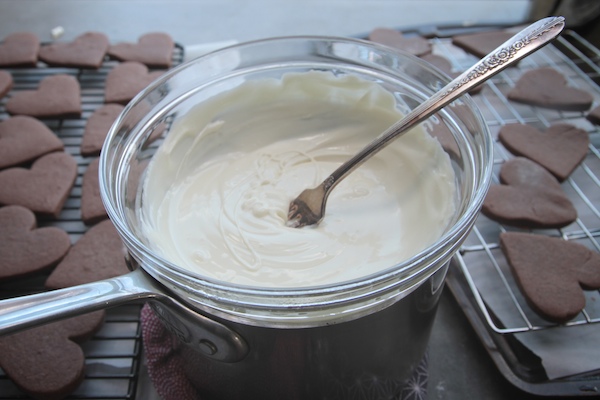 Take a fork and dip it in the chocolate. DRIZZLE.  It's really fun.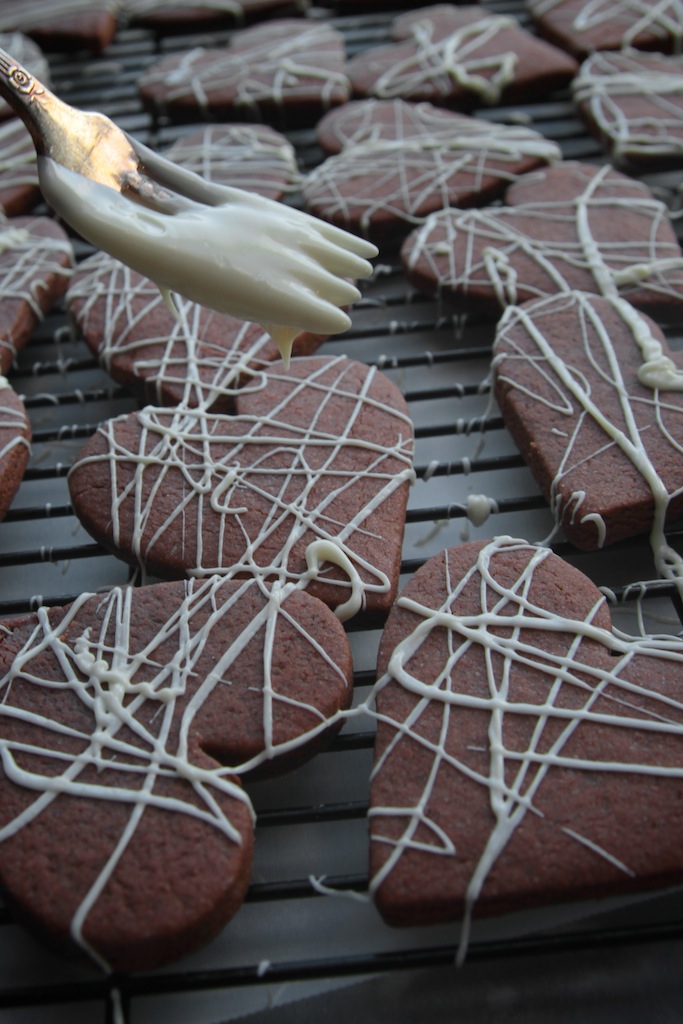 Sprinkle addition!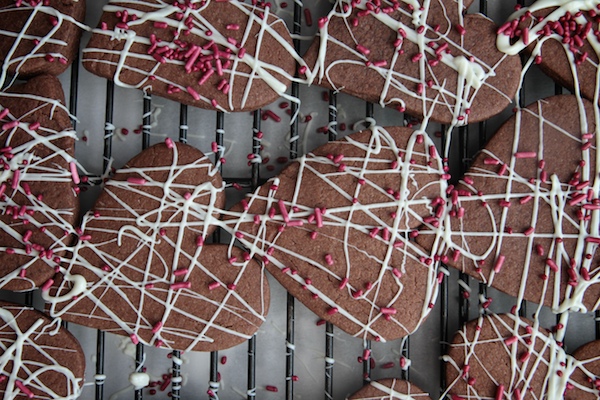 Ready to be packed up!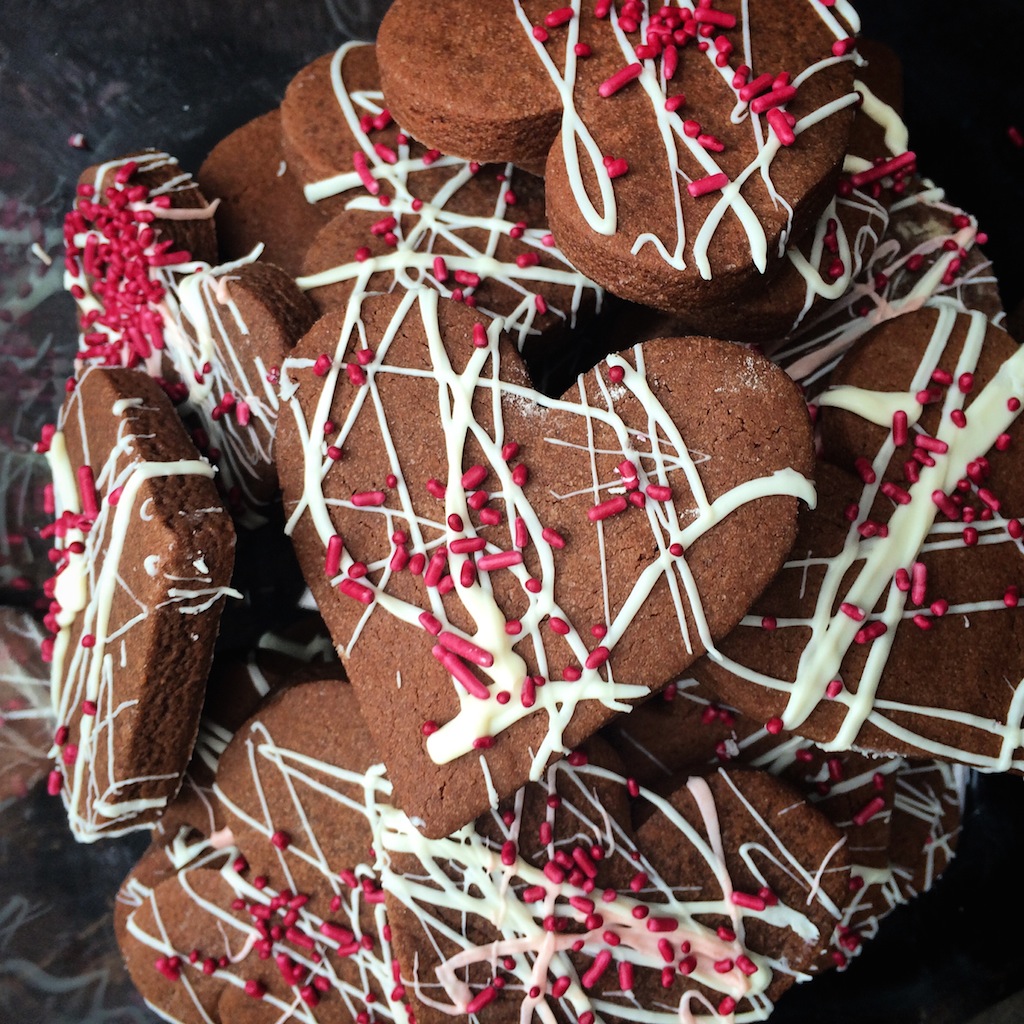 Off to the neighbors & coworkers because I CANNOT HAVE 36 in my house.
Brownie Roll-Out Cookies

makes about 36  3 inch cookies

recipe slightly adapted from The Smitten Kitchen Cookbook

3 cups all-purpose flour, plus more for counter
2/3 cups unsweetened cocoa
3/4 teaspoon table salt
1/2 teaspoon baking powder
16 tablespoons (2 sticks) unsalted butter, softened
1  1/2 cups sugar
2 large eggs
1 teaspoon vanilla extract
1 cup white chocolate chips (I used Guittard)
sprinkles for decorating

Preheat oven to 350F.

Whisk flour, cocoa, salt, and baking powder together in a medium sized bowl and set aside.

Beat butter and sugar with an electric mixer until fluffy. Add eggs, one at a time, scraping down side of bowl. Mix in vanilla. Gradually mix the dry ingredients. Wrap dough in plastic wrap and chill for at least 1 hour.

Roll out the cookie dough on a floured counter to about 1/4 inch thickness.  Cut dough into heart shapes (I used a 3 inch cutter). Bake on a parchment lined baking sheet for about 7-8 minutes. The edges should be firm and the centers are slightly sod and puffed. Transfer to wire rack to cool.

Place water in the bottom of the double boiler so the top of the water is 1/2 inch below the upper pan. Then place the double boiler over low heat. Stir the white chocolate constantly until it is melted. Using a fork, lightly drizzle the top of each cookie with the melted white chocolate. Lightly sprinkle the sprinkles on top and let set, about 5-10 minutes. Cookies last in an airtight container for up to 4 days.