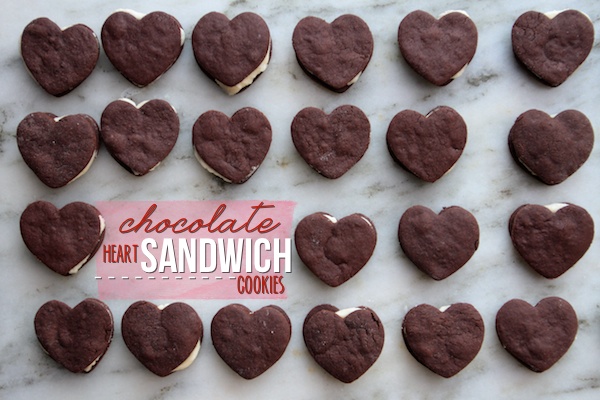 I have an on-going list of recipes that I want to make but then I flip through a magazine and something new and bold trumps the list and gets made right away. That's the case for these Chocolate Heart Sandwich Cookies. They were too cute to pass up since I'm a sucker for heart shaped cookies.
I made them while Cooper was taking a nap over the weekend and I think I blew is MIND when he woke up and saw these on the counter. It's amazing how something so little, cute and charming can have such a big impact (these might be his spirit cookies). I don't doubt an adult/loved one would have the same reaction. The only difference is that they don't have to incessantly beg me for another one…cuz they're grown. They do what they please and have control over their own sugar rush (I hope).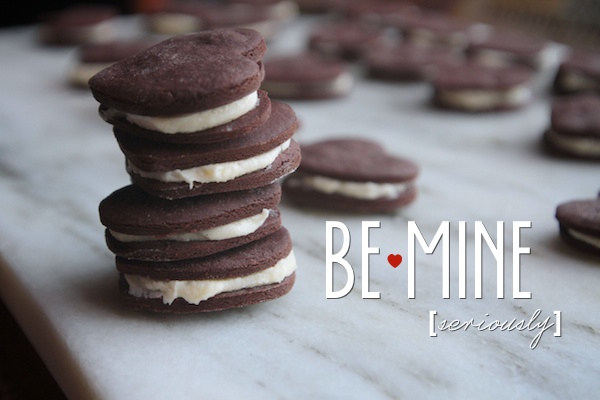 Anything that's made with love is void of calories & fat….or so I tell myself. Homemade Oreos are like diet food 😉
And we're off!
First we start off with the dough!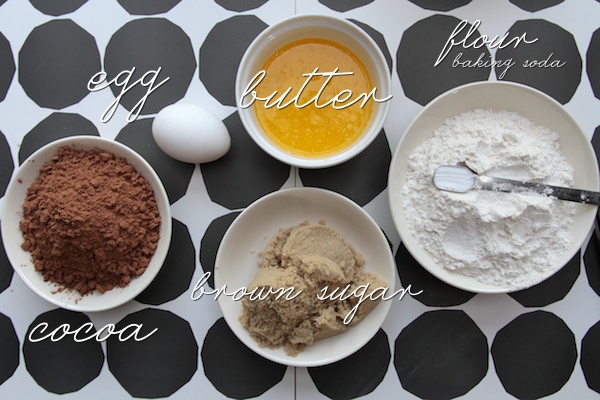 Dry ingredients get whisked in a bowl.
Sugar & wet ingredients get mixed in a measuring cup.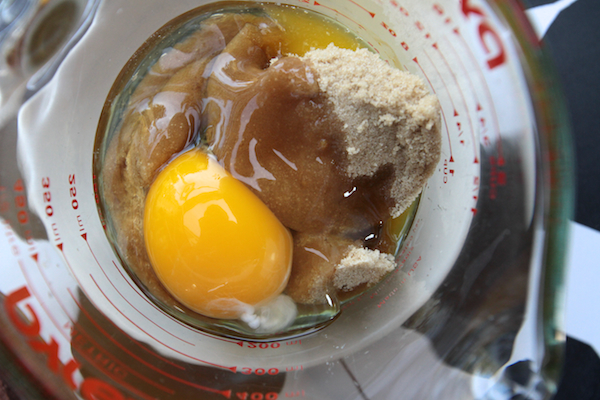 Wet meets dry.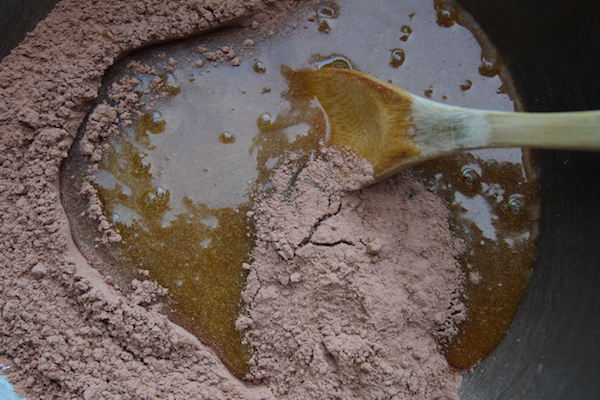 Dough is formed. It gets clumped together. Don't worry, things will be cool.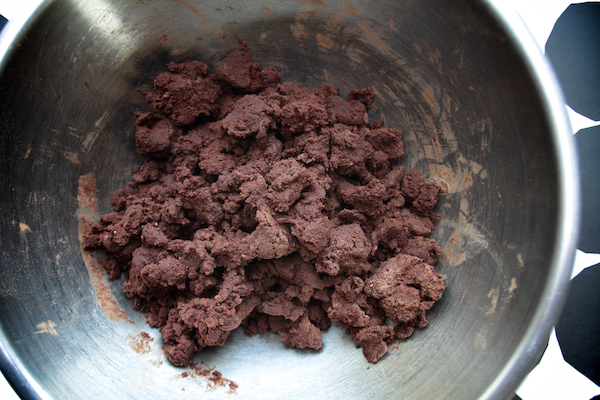 Dough disk Number 1 and 2.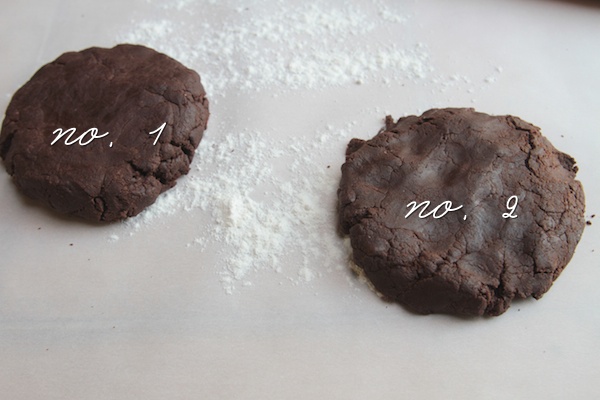 We roll out the dough between two pieces of parchment paper. This is it with the parchment paper off.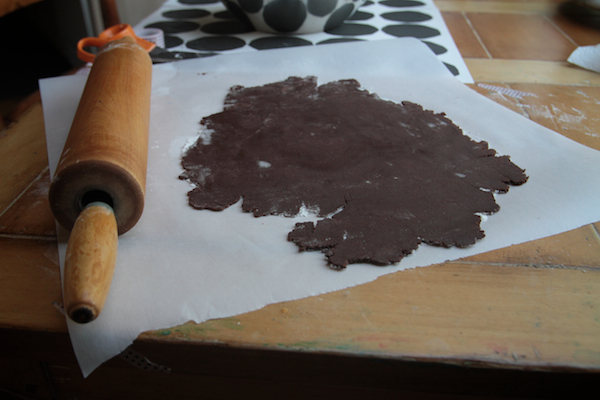 The dough gets chilled and then you're ready to work with it. Cut out the hearts.
Line the hearts up on parchment paper. Put them into the oven to bake.
And while they're baking, you're ready to make the filling.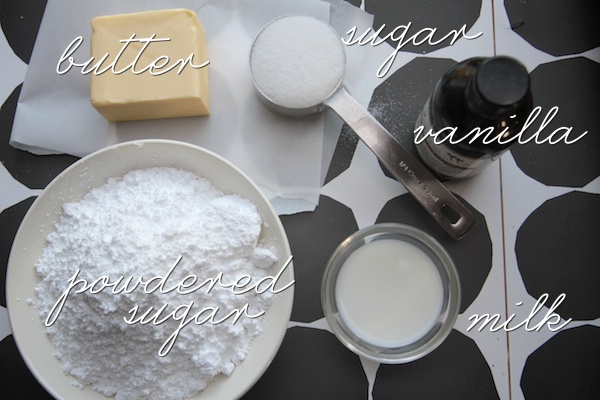 Cream the butter in a bowl.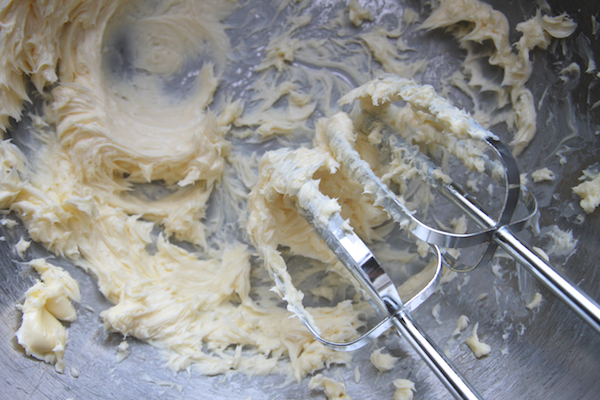 Add both the sugars and the vanilla. BEAT IT.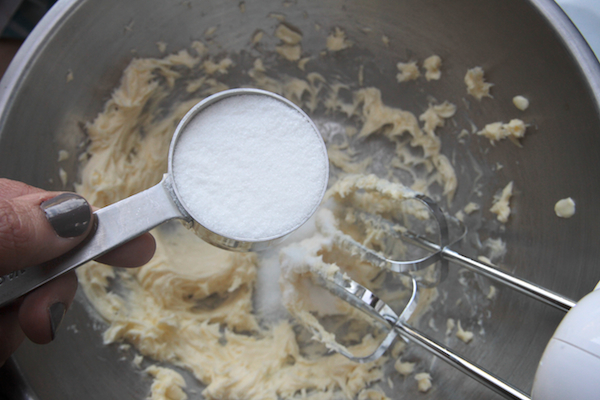 Creme filling!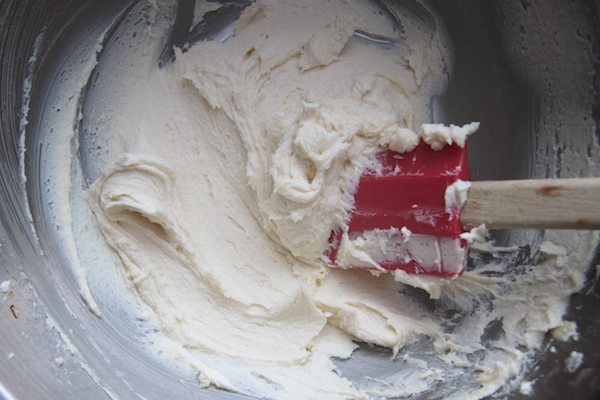 Put the frosting into a piping bag/sandwich bag with the edge cut off and pipe the frosting onto half of the cookies.
Sandwich time!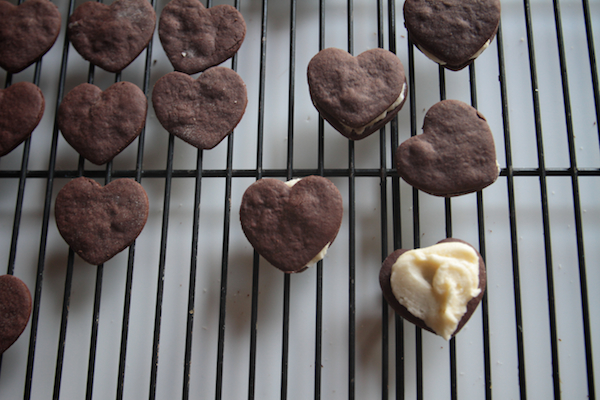 It's fun work.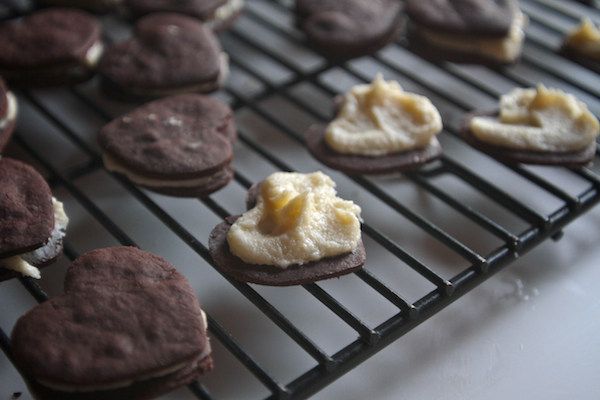 Especially when you get to eat your work.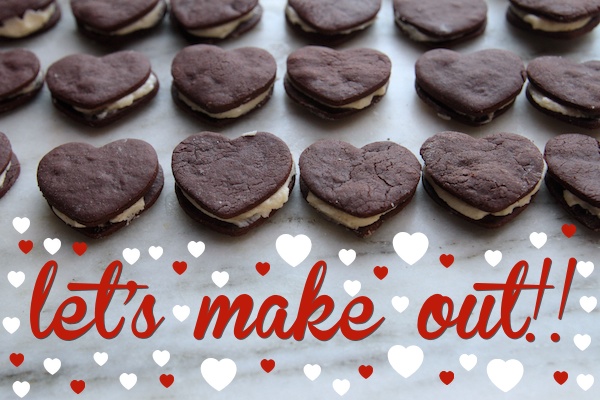 Do what the sign says!
Chocolate Heart Sandwich Cookies

makes about 40 with a 1 inch heart stamp

recipe slightly adapted from Martha Stewart Living

1 1/8 cups all-purpose flour, plus more for parchment
3/4 cup unsweetened cocoa powder
1/2 teaspoon baking soda
1/4 teaspoon coarse salt
6 tablespoons unsalted butter, melted
2/3 cup packed light-brown sugar
1 large egg
cream filling (see below)

Whisk together flour, cocoa powder, baking soda, and salt. Stir together butter, sugar, and egg. Add flour mixture to butter mixture, and stir until a dough forms. Divide dough in half; roll out each half between 2 sheets of lightly floured parchment to 1/8-inch thick. Transfer to baking sheets, and refrigerate until firm, about 30 minutes.

Preheat oven to 350 degrees with racks in upper and lower thirds. Cut out 1-, 1 1/2-, and 2-inch heart shapes, making sure you have even numbers in each size for a total of thirty-four 1-inch, thirty-four 1 1/2-inch, and twenty-eight 2-inch cookies, rerolling scraps once. Place cookies 1 inch apart on parchment-lined baking sheets, and freeze until very firm, about 15 minutes.

Bake until firm and fragrant, about 8 minutes for 1-inch cookies, 10 minutes for 1 1/2-inch cookies, and 12 minutes for 2-inch cookies, rotating halfway through. Let cookies cool completely on baking sheets set on wire racks. Spread or pipe (using a pastry bag and a small plain tip), filling onto bottom side of half the cookies, and sandwich with remaining cookies, pressing gently. Cookies can be stored in an airtight container at room temperature up to 1 week.

for the cream filling:

1/2 stick unsalted butter, softened
1 1/2 cups confectioners' sugar
1/4 cup granulated sugar
2 teaspoons pure vanilla extract
1 to 2 tablespoons whole milk, if needed

Beat butter with a mixer on medium-high speed until light and fluffy, about 3 minutes. Reduce speed to low, and gradually add sugars, beating until thoroughly combined. Beat in vanilla. If filling is too thick to spread, beat in milk, 1 tablespoon at a time, until spreadable.