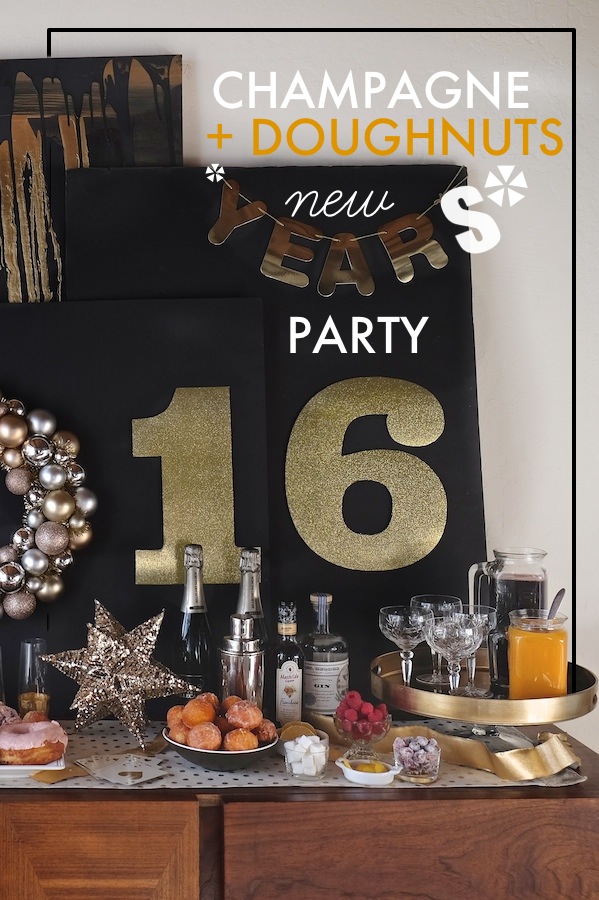 As we wind down the year, I think we should go out with a bang, don't you? I mean, we should totally be introspective and figure out our intentions/resolutions for 2016, but we should also eat doughnuts with champagne while doing so.  I teamed up with Pier 1  again to show you how I transitioned some of my Christmas decorations into a simple/elegant NYE party.
Here we have the items I used for the Champagne & Doughnuts NYE Party spread: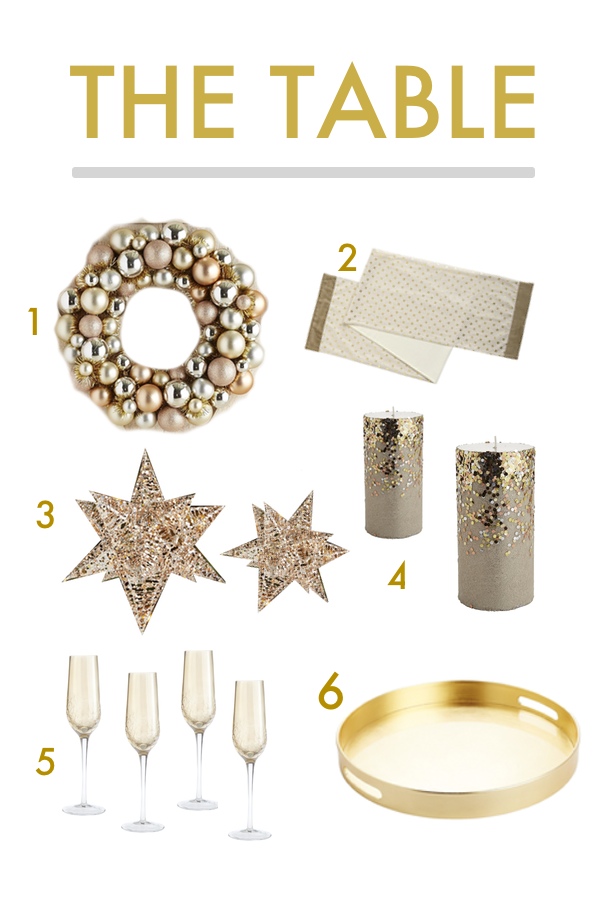 Here's the table overview!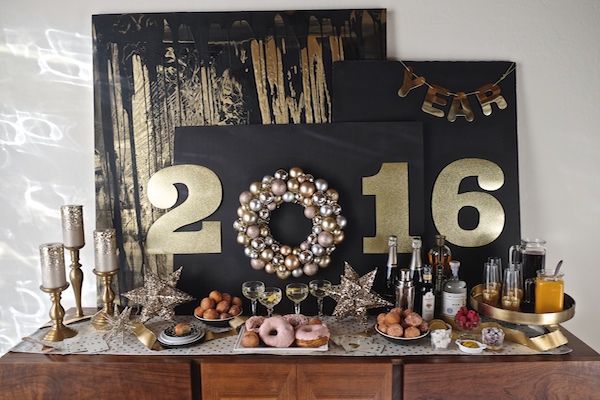 I took the sparkly candles with the brass candle holders from my holiday mantle and repurposed them for this party.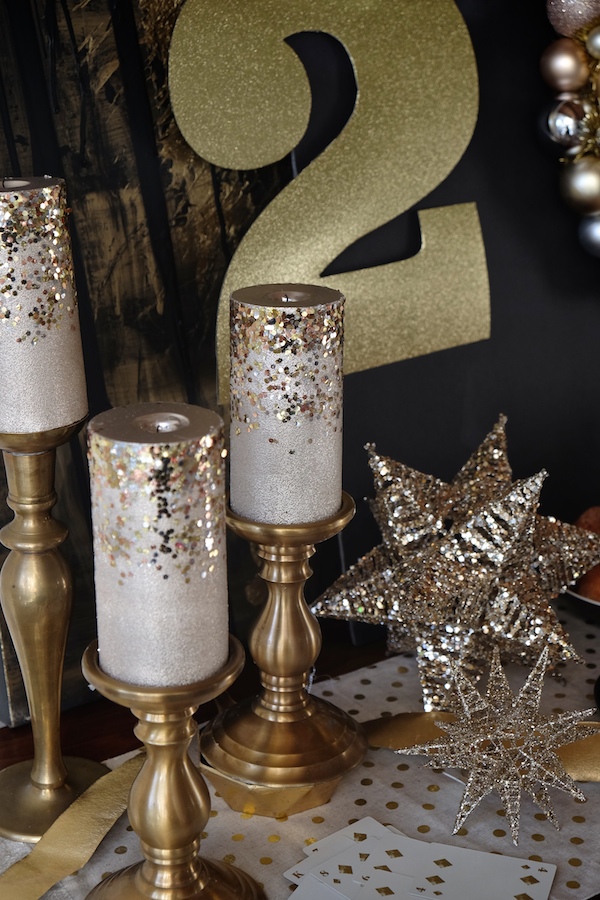 I also repurposed our gold ornament holiday wreath and made it the 0 in 2016!
The wreath is currently sold out, but this gorgeous multicolored version is available.
I used a few black poster boards to add some dimensions to the backdrop.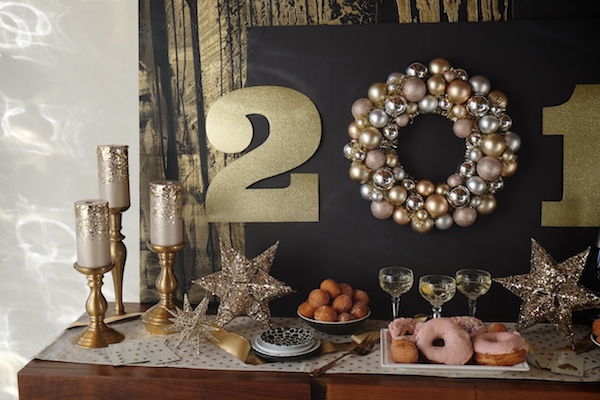 I lined my sideboard with the polka dot runner and put playing cards out for guests because I love a party that has games. I have the star ornaments sprinkled throughout.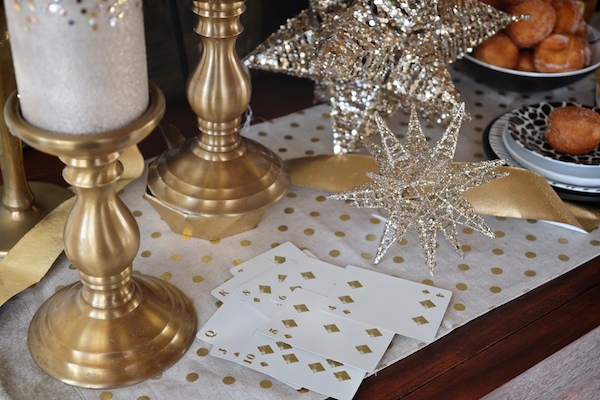 Doughnuts came from my favorite local doughnut shop. You could always make your own! I think these Ginger Glazed Doughnuts would be so pretty at this party.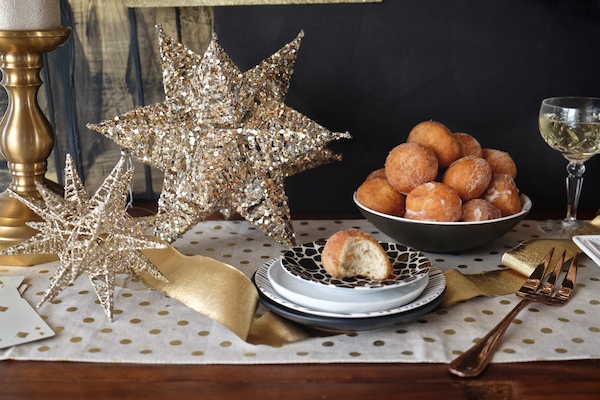 I thought about cutting out numbers from cardboard and painting them gold, but I found these really cool glittered numbers while I was out shopping and turned them into my main focal point.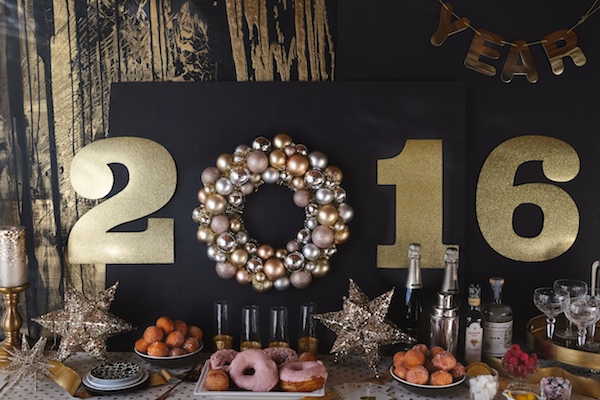 I love to serve champagne with a few extra touches. It's important to give people options- but not too many.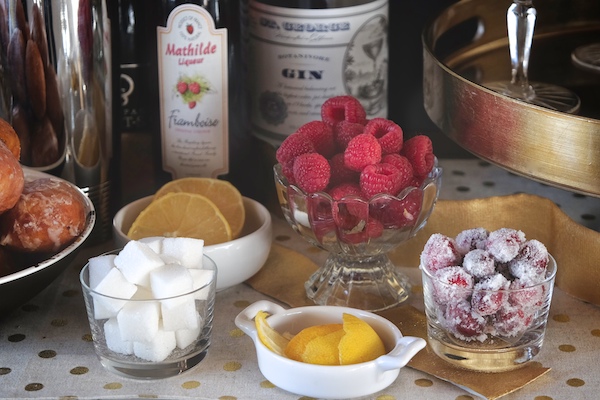 At our bar we have:
St. Germain Elderflower liqueur
Framboise + Raspberries
Cranberry Juice + Sugared Cranberries
Lemons, lemon peels, Gin, sugar cubes & a cocktail shaker for French 75s
Orange juice (for potential mimosas)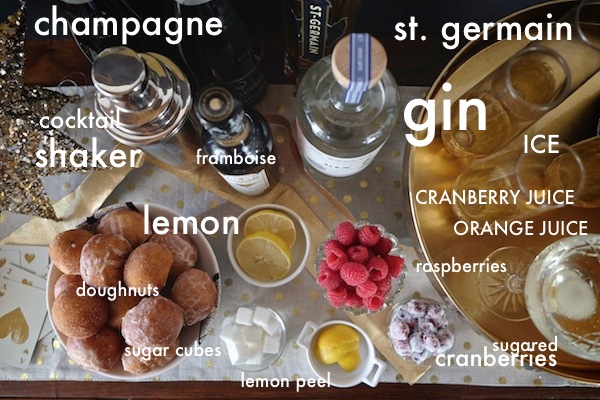 The champagne flutes we used come from my collection, but I think these gold crackled flutes would work so well with what we have going on here.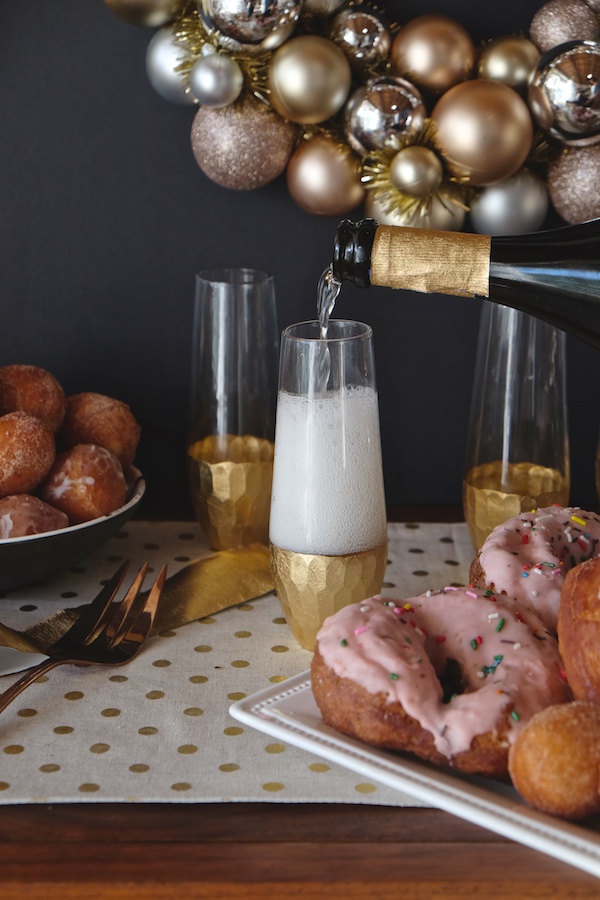 Here's the spread with the afternoon light shining through. So magical!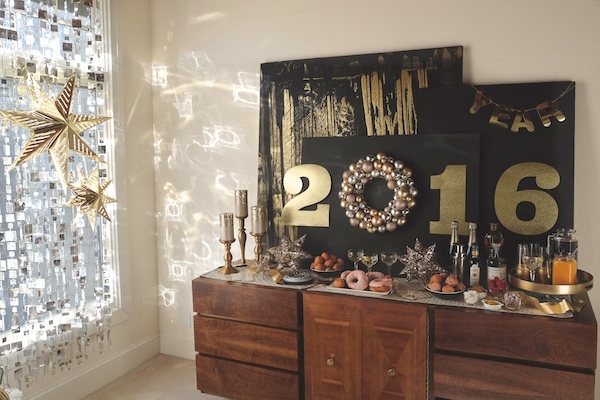 All we need is a fun playlist, a few games and noise makers and we're all set.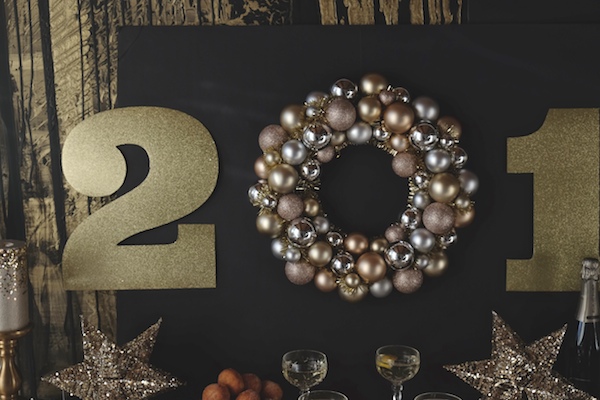 I love how the gold pops with all of the black details.
Gold is really growing on me!!!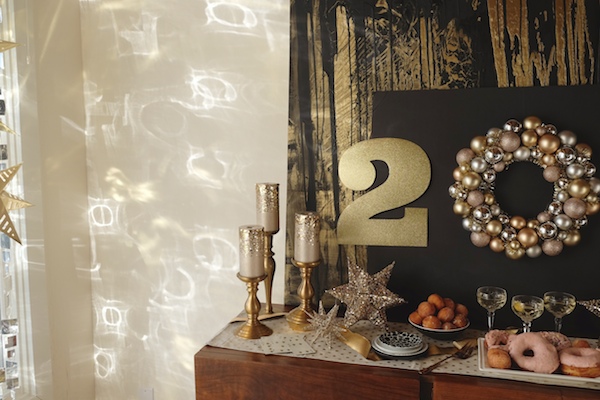 Hope this gives you a little inspiration for your New Years party!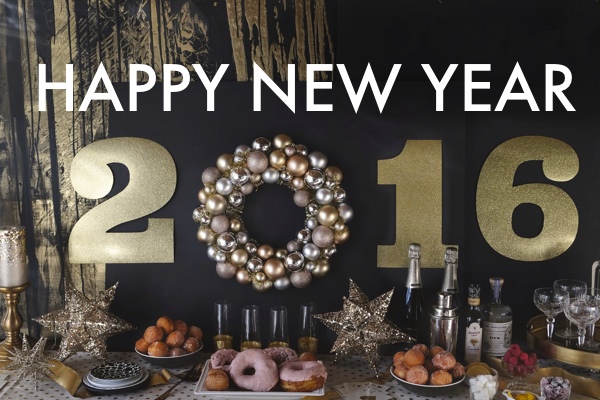 Goodbye, 2015- We're so ready for you, 2016!
Thank you Pier 1 for sponsoring this post. While this was a sponsored opportunity from Pier 1 all content and opinions expressed here are my own.  Thanks also to my friend, Lisa Tornello who helped me put this all together!