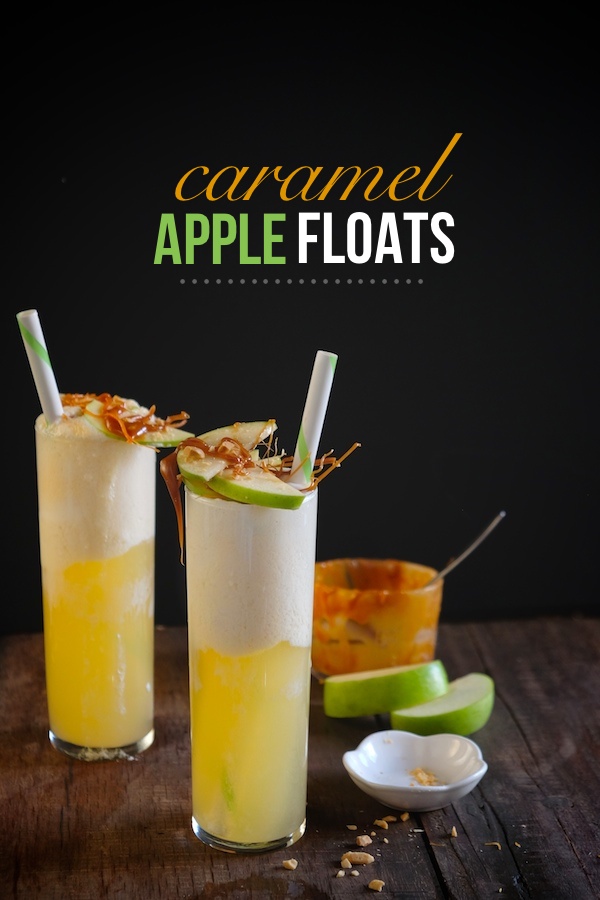 I think I linked to this 35 Pictures That Will Bring You Back to Elementary School last week and I really feel like Martinelli's Sparkling Cider should be on the list. It was a staple of my childhood. It was probably because my mom could buy it at Costco (Price Club!) and my brothers and I successfully convinced her that it was better for us than soda. Though we were only allowed to drink it on special occasions and when my parents had company over. But she bought us SPARKLING CIDER IN COSTCO SIZED PORTIONS and locked it up in our garage and we knew how to break in and sneak it all. Nothing much has changed.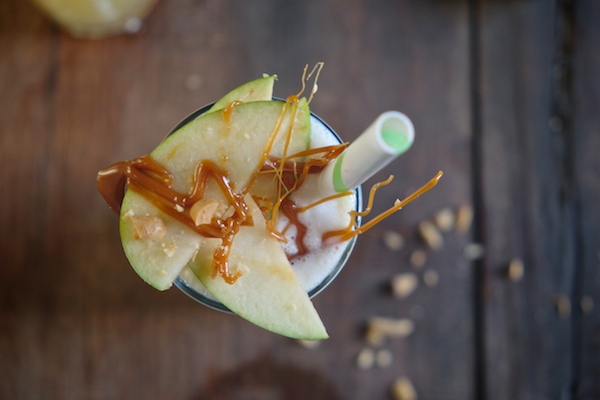 It always makes me wonder what Cooper will remember from his childhood. Will he remember that time we ate popcorn in my bed and watched movies all day long while Casey was out of town? Probably. Will he remember me making these Caramel Apple Floats before dinner and letting him drink it all with no questions asked? I sure freaking hope so.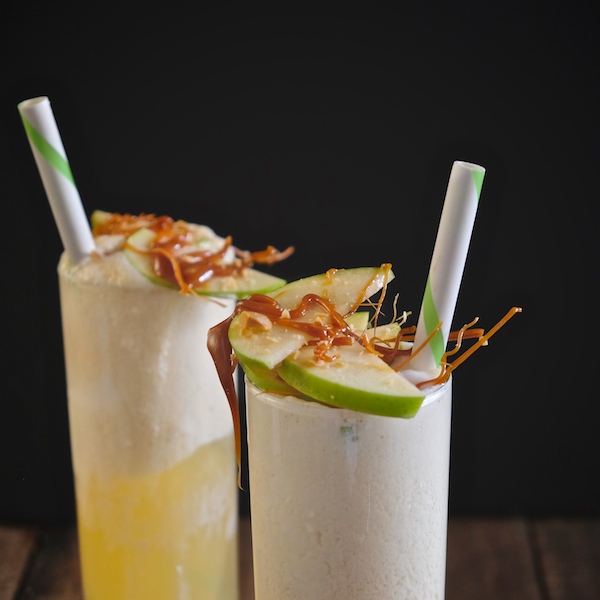 What we have here is two tall glasses filled with sparkling apple cider mixed with a few scoops of vanilla ice cream. All of this is garnished with tart Granny Smith apples drizzled with caramel and covered in peanuts. It's creamy. It's carbonated. It's a winner this time of year because APPLE SEASON. I would have absolutely gone BONKERS for this as a child. If you threw in a Costco churro I would be yours forever.
Let's gather our ingredients.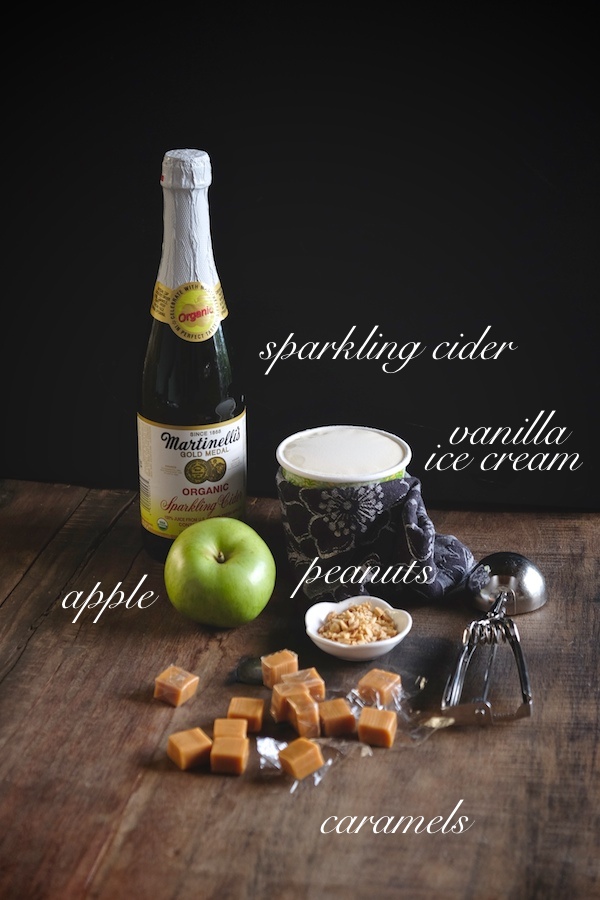 I bought caramels. No shame in this game. I make my own. I just didn't.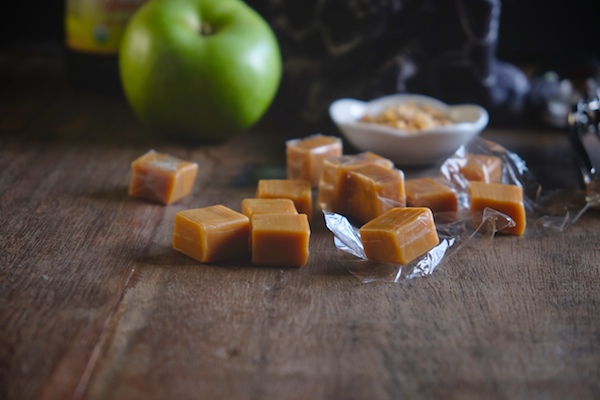 Microwave-safe bowl. We're getting this all ready because we're gonna have to be speedy.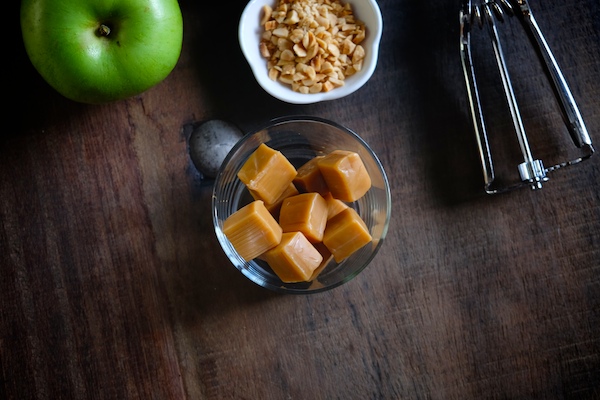 Apple sliced thin. This recipe makes extra. Just go with it.
Call it a snack. I did.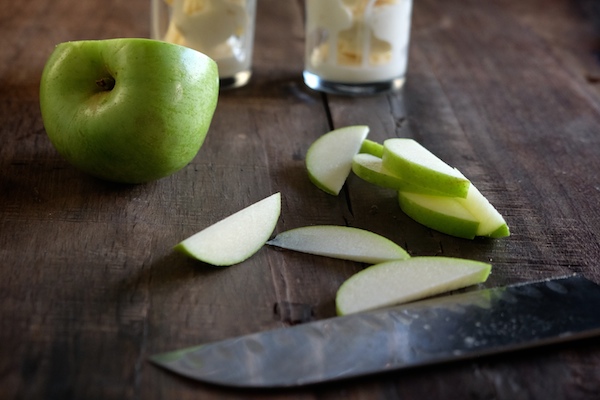 OK here's the deal. Put the sparkling cider in first. THEN ice cream.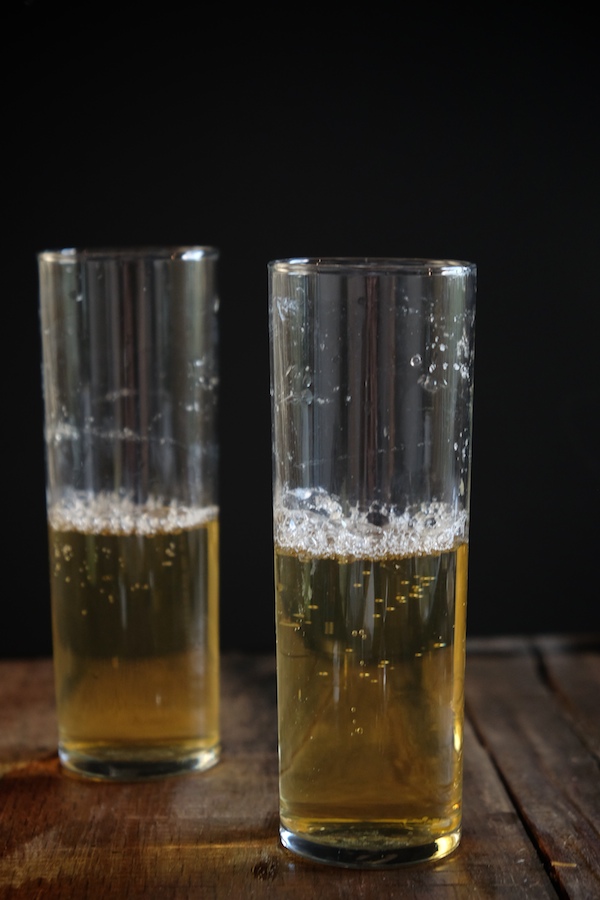 I totally did it the other way around and then it overflowed and whoa…the mess.
It looked like that volcano I made when I was in 2nd grade.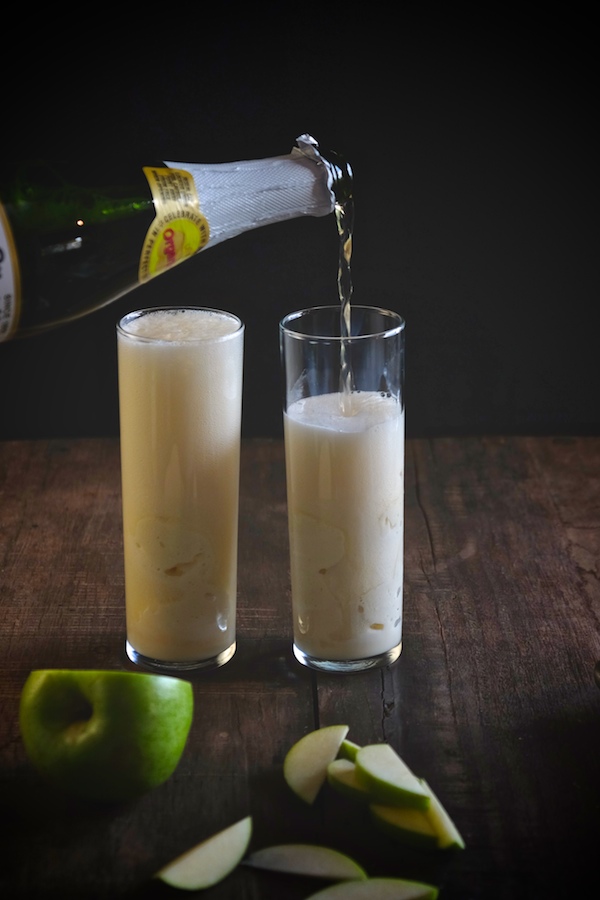 Ok so we top it off with more sparkling cider.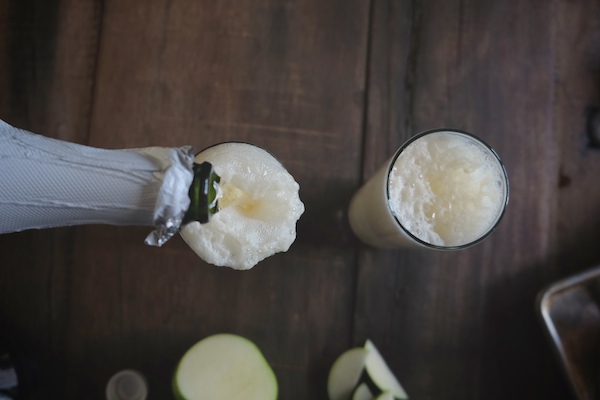 We put that caramel in the microwave. It goes fast. WORK FAST.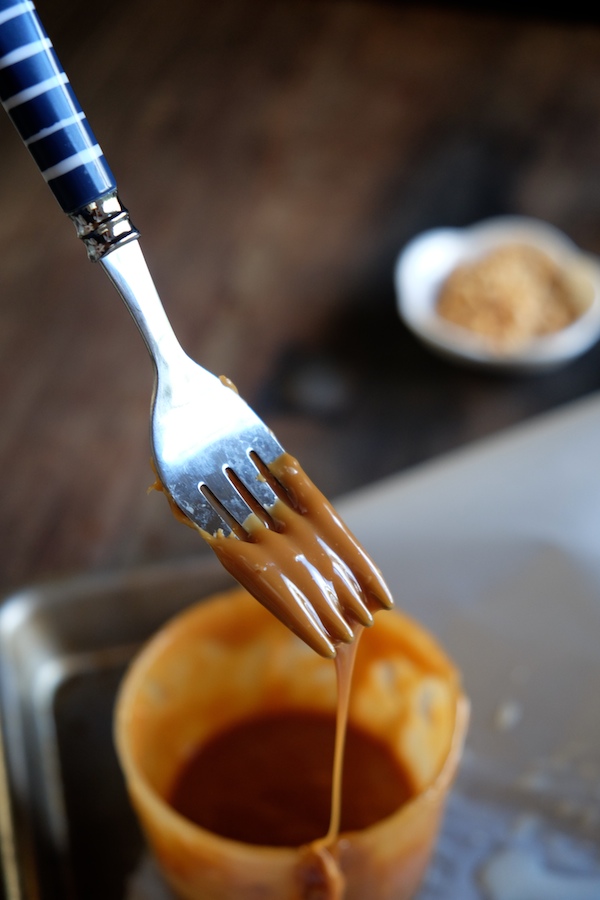 Drizzle. Top with nuts.
Topped. Straws put in. We're good to go.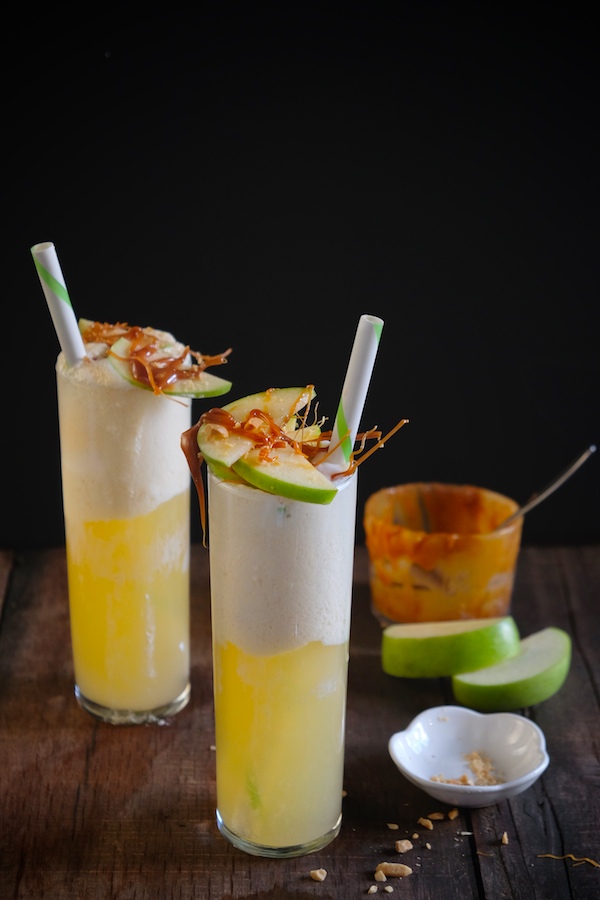 One for you and one for me. There might be bourbon in mine… I dunno.
Thanks for reading Shutterbean! If you'd like check out my everyday life, follow me on Instagram and be sure keep in touch via Facebook, Twitter, Bloglovin, Pinterest, or subscribe via email to get new posts delivered to your inbox.

Caramel Apple Floats

makes 2

2 1/2 cups sparkling apple cider
1 pint vanilla ice cream
8 individually wrapped caramels, unwrapped
1/2 Granny Smith apple, cut into thin slices.
2 tablespoons chopped salted peanuts

Divide the sparkling apple cider between two tall glasses. Place 2-3 scoops ice cream into each glass and top with additional cider if needed. Place caramel in a microwave safe bowl and heat in the microwave until melted, about 1 minute. Drizzle melted caramel on apple slices and top with peanuts. Add caramel drizzled apples to the tops of each glass and serve immediately.