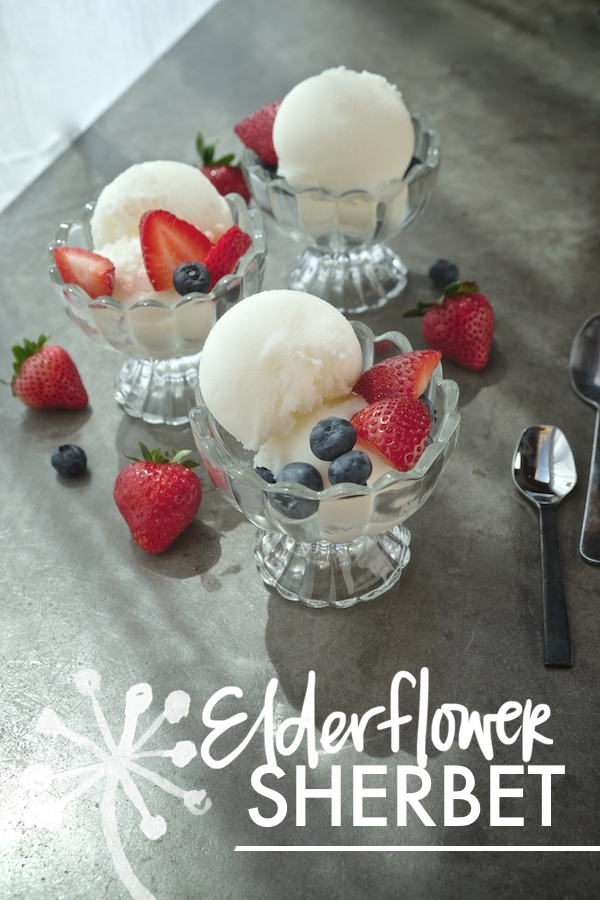 Casey and I went out to a fancy dinner at El Paseo  a few weeks ago. We split the Cowboy Ribeye for two and just when I thought I didn't have room for dessert, they mentioned that they had this delicious Elderflower Sherbet as one of their specials.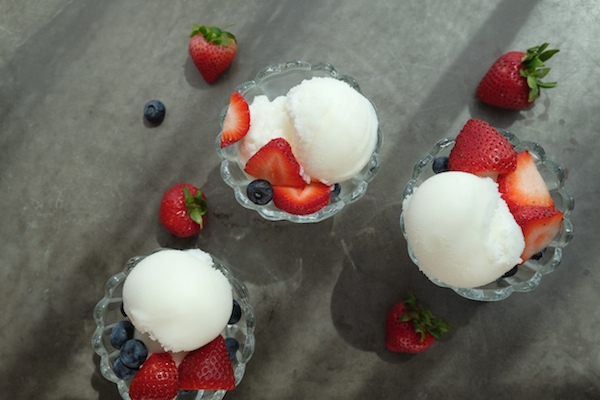 Of course I made room…. I'm glad I did because it was the perfect way to end a meal.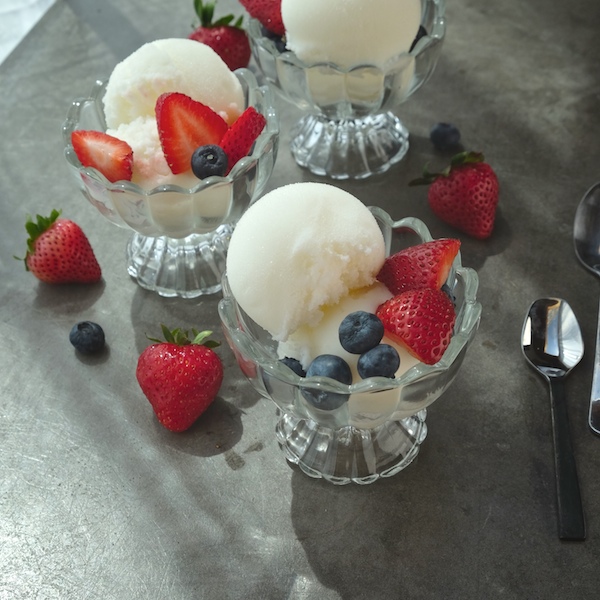 Talk about palate cleansing! The sherbet is a lightly creamy floral number. I can imagine eating it on its own or perhaps drizzling a little extra St. Germain on top. Make this. You won't be disappointed!
Ingredients are gathered: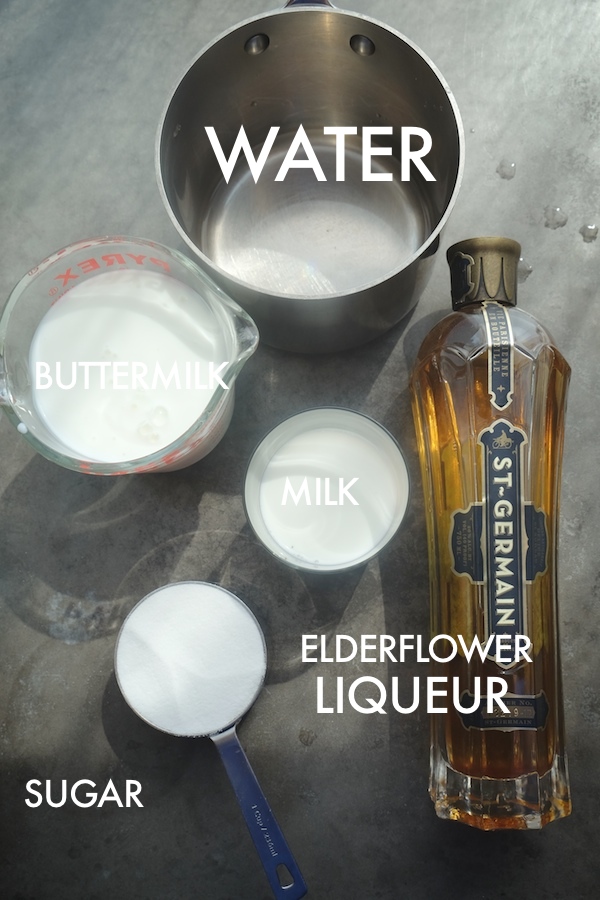 First we make our simple syrup. After the sugar has melted into the water over heat. We let it cool.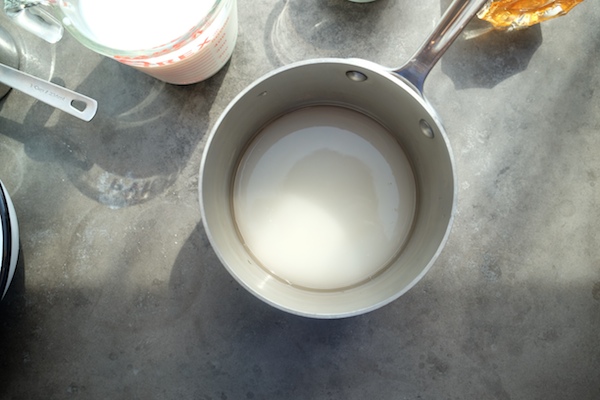 We put a bowl over an ice bath. This will help chill our mixture. Buttermilk and milk both go in.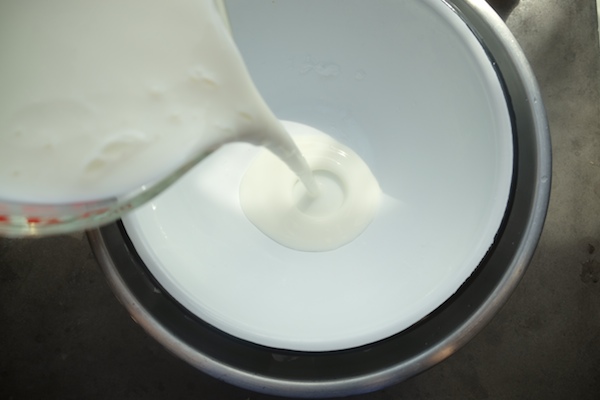 We stir in our St. Germain while we're waiting….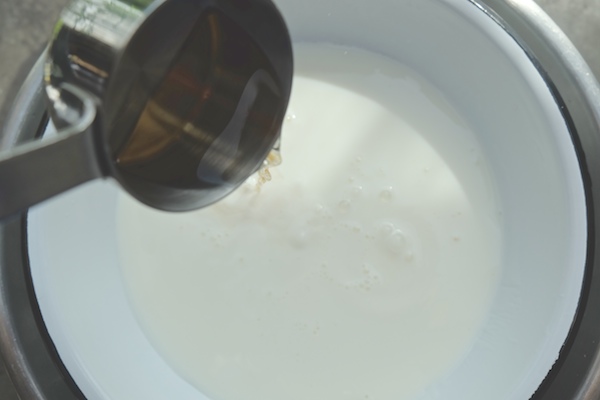 The warm simple syrup goes in…If your patient, let it cool longer.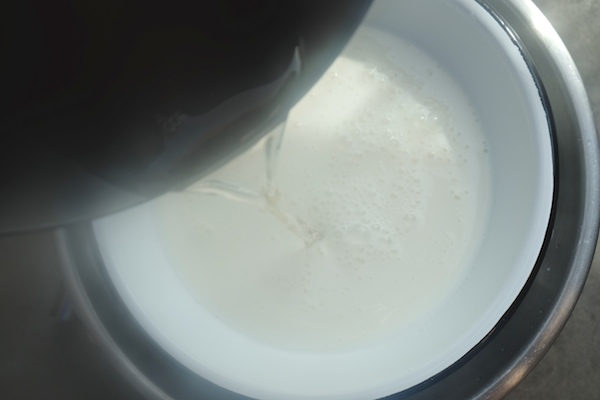 Whisk whisk whisk. Chill.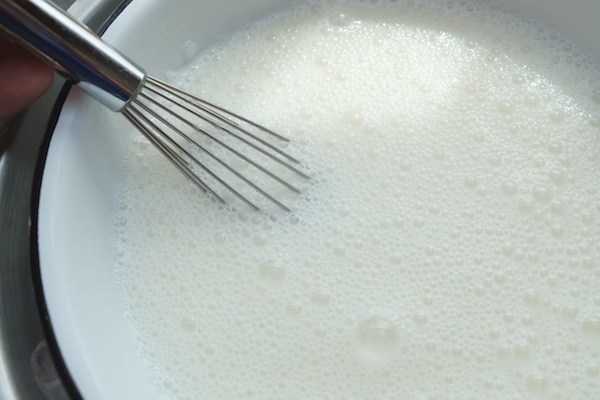 Pour the mixture into your chilled ice cream maker.
I just bought this one and am LOVING IT. I don't always have space in my freezer for the bowl…and I don't always think about freezing the bowl ahead of time so a built in compressor is super helpful.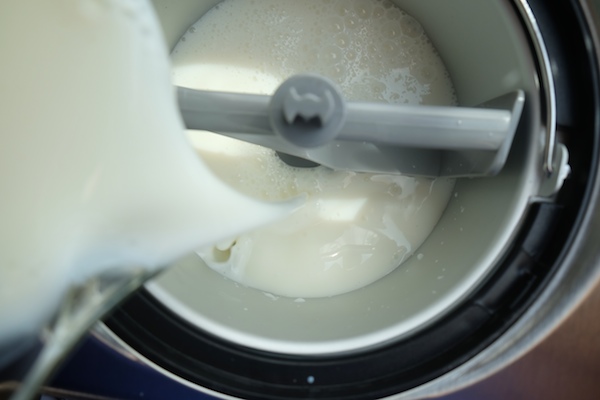 After some churning we have sherbet!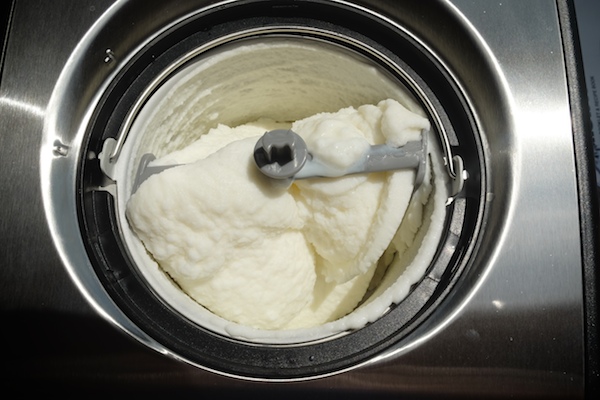 Freeze in a container –  I also bought this ice cream container and it makes scooping out homemade ice cream A DREAM.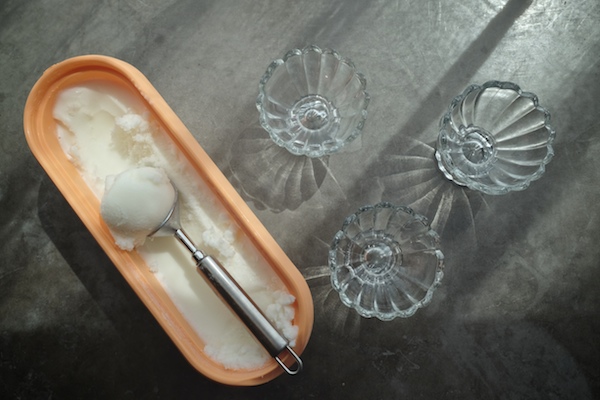 Serve it up…but why stop here?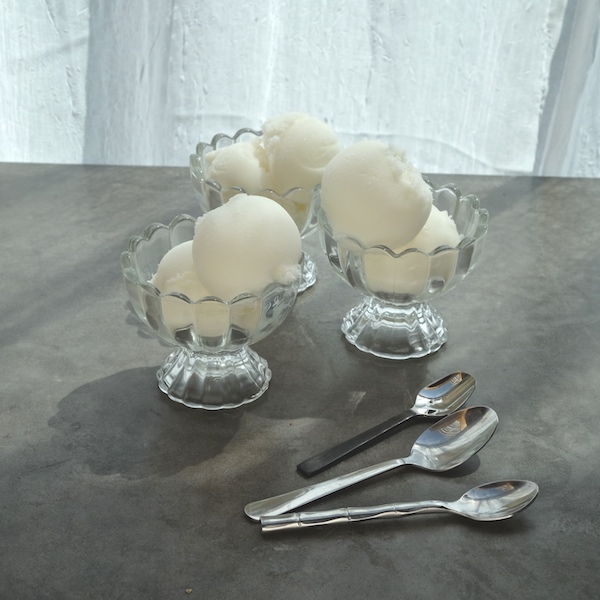 Let's add some fresh berries to the mix.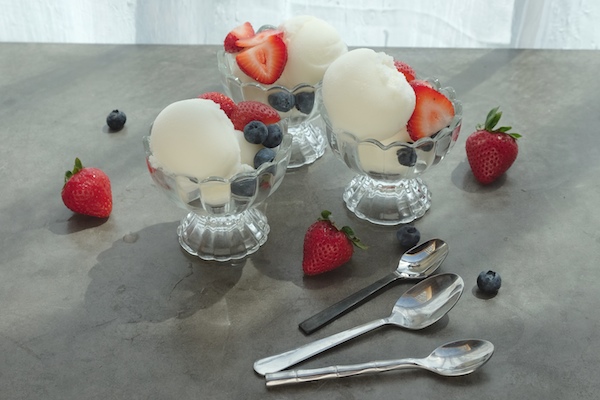 I promise you are not going to want this Elderflower Sherbet situation to end!
Elderflower Sherbet

makes 8 servings

recipe adapted from Martha Stewart Living

1 cup sugar
1/2 cup water
2 cups buttermilk
3/4 cup milk
1/4 cup elderflower cordial

Prepare an ice-water bath. Bring sugar and water to a boil in a small saucepan, stirring to dissolve sugar. Cook until syrupy, about 2 minutes.

Mix buttermilk, milk, and cordial in a medium bowl, and whisk in sugar syrup. Place bowl in ice-water bath. Let cool completely.

Freeze mixture in an ice cream maker according to manufacturers' directions. Transfer to a large container, and freeze until firm, about 1 hour.