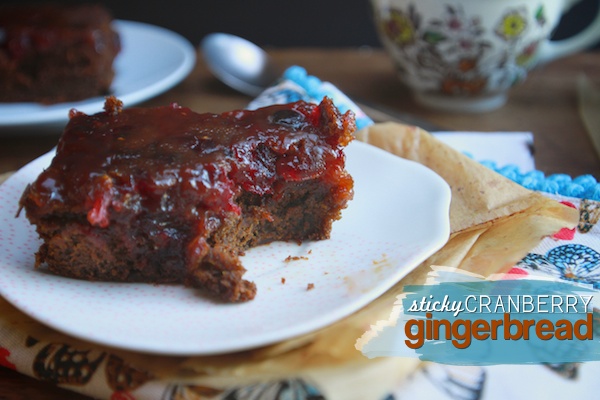 Last night I went on Facebook and asked if it was still OK to make gingerbread since you know…Christmas has passed. The general consensus was that there is not specific season for gingerbread; we can eat it all year round. Let me just say that I LOVE YOU. Thank you for humoring my gingerbread craving. I didn't get to taste any gingerbread this holiday season, so here I am rectifying that. Gingerbread all day, everyday…until I finish this one.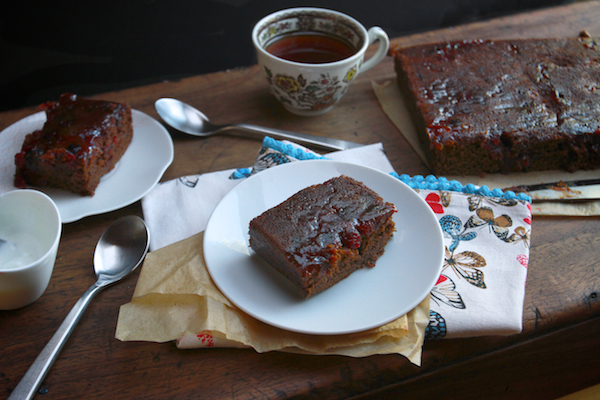 I do believe that cranberries won't be around for much longer, so let's take advantage of those and make this seasonal gingerbread cake. Once upon a time I made a cranberry apple upside cake and it was fabulous. But it lacked the depth and spiciness that only molasses can provide.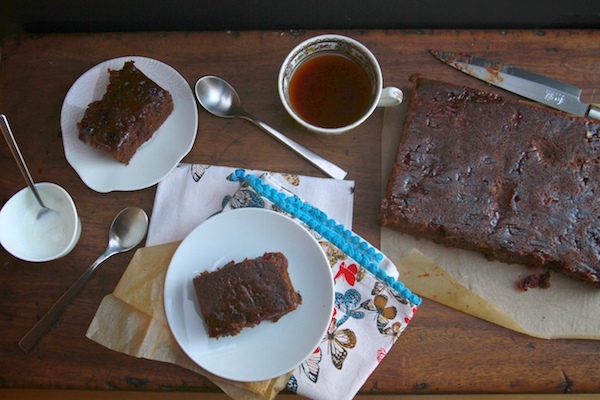 So here we are with a fantastic sticky cranberry gingerbread that I've had my eye on for months. It's a sturdy cake that's so rich and gooey. I'm sure by the time you read this I'll have eaten half, but can you really blame me? I had a craving.
And we're off!
We're gonna need a bunch of stuff for this recipe. I really like this shot. I dunno why.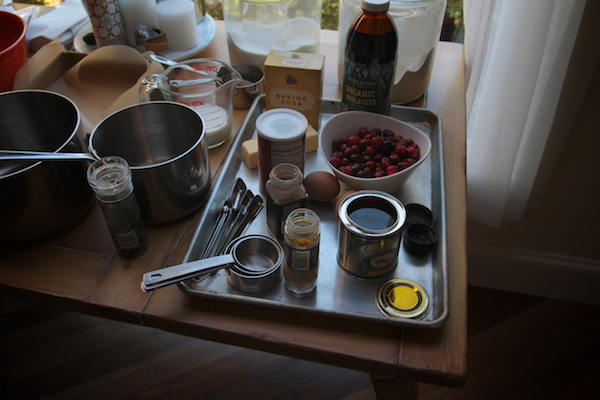 All the fun things.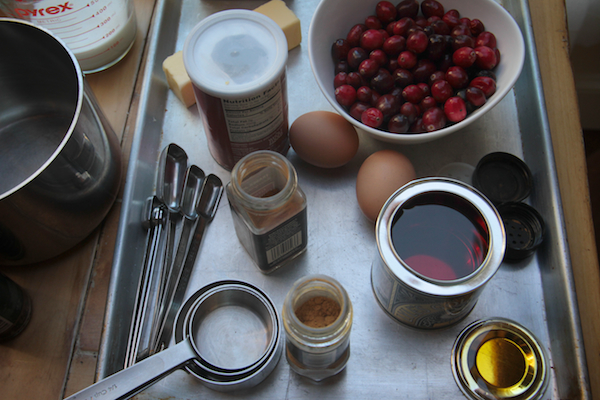 I would suggest starting off with sifting your dry ingredients together. Get that out of the way.
Also put parchment paper in your baking pan.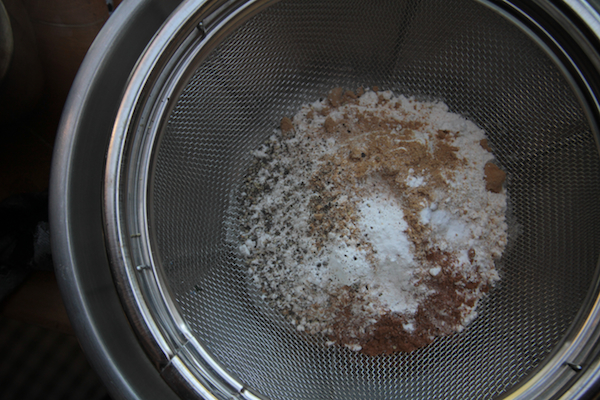 First we make a cranberry compote. Simple as pie. But it's not pie. It's compote.
Sugar, cranberries and a smidge of water. It's goes on the stove for about 10 minutes. Cranberries will burst.
Fun will happen and then you'll have a compote.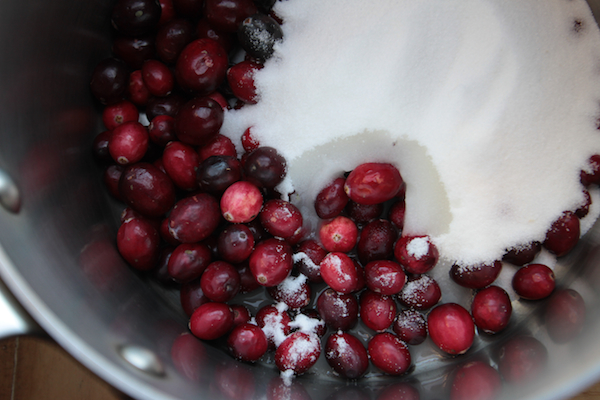 Then we get the molasses butter mixture going. Golden Syrup is added to the mix! It's gorgeous!
I wonder if you could sub in honey? Anyone care to weigh in on that?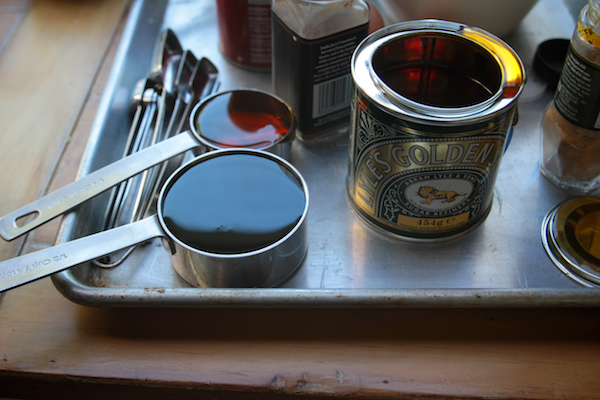 Butter, milk, molasses, brown sugar & golden syrup go into another small pot. You heat it up!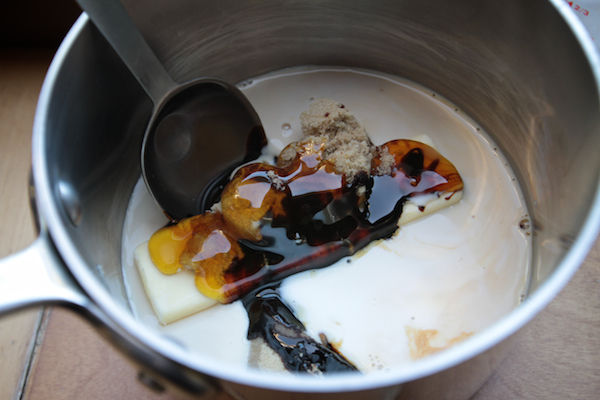 Then you take the molasses mixture and pour it over the flour mixture. STIR.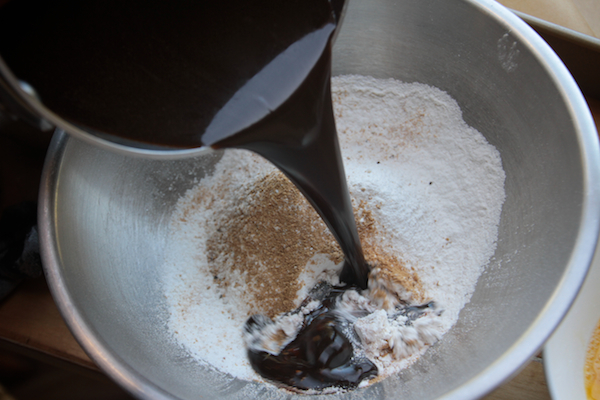 Beat two eggs and stir them into the molasses flour mixture.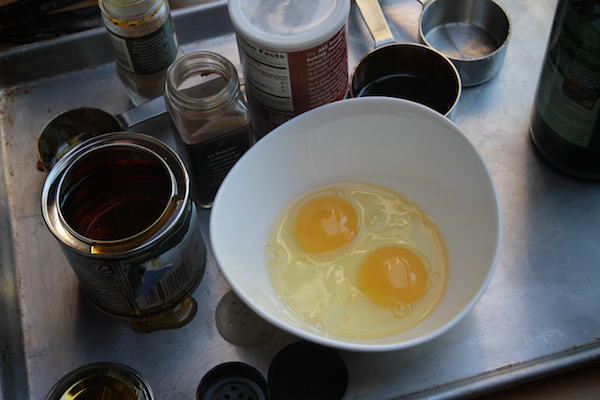 Oh look! The compote is done. Cool cool.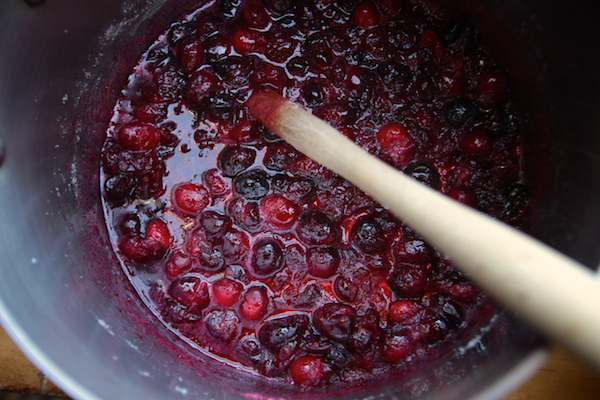 We make things extra spicy with the fresh grated ginger. If you're in the market for a ginger grater, this one is fab!
It makes grating ginger a breeze!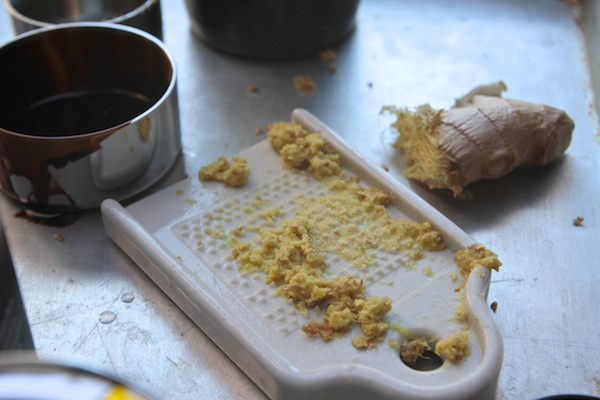 Put the ginger in the batter last! Mix. Done!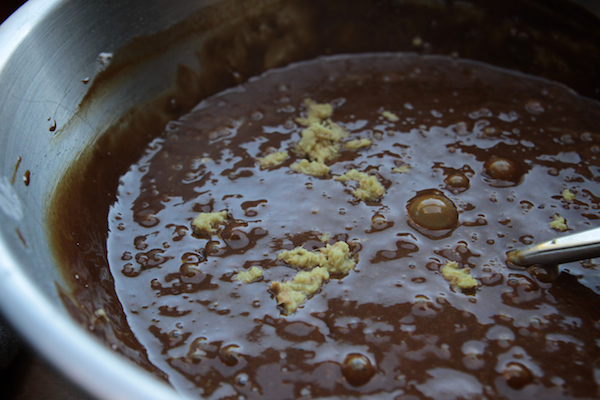 Pour the batter into the prepared pan. We're gonna marry the cranberries with the cake.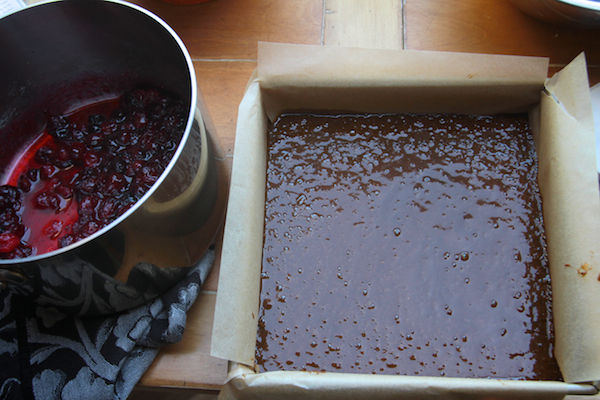 It's so glossy and shiny. It's hard to see, but it's real magic.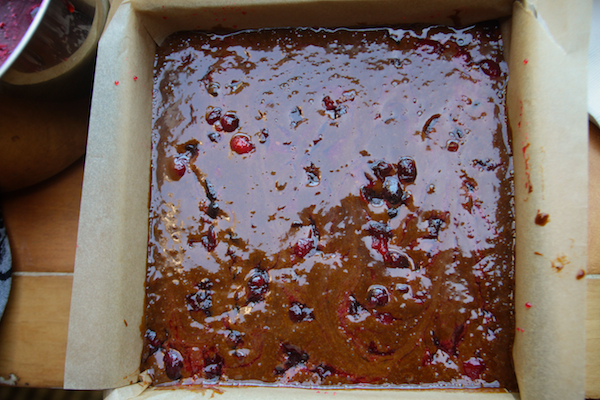 Bake. Take out. Invert.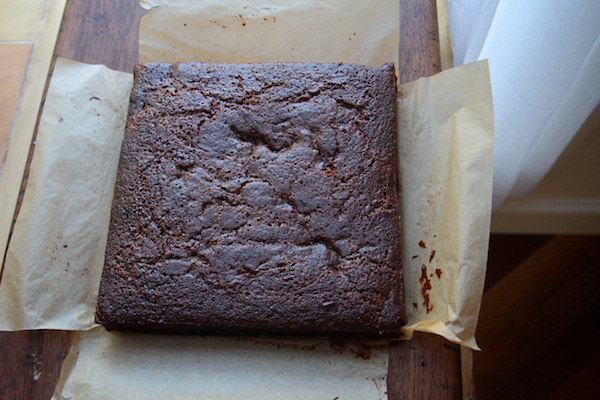 Slice up.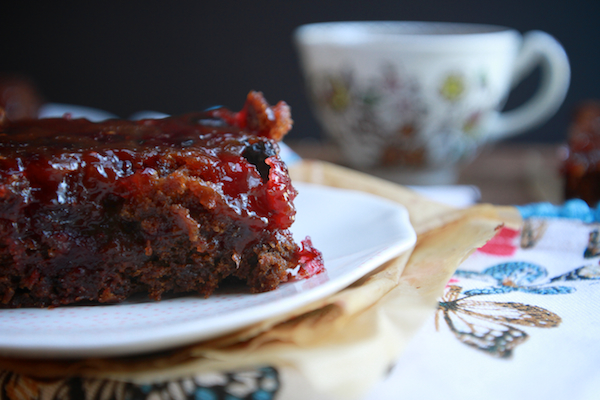 Eat up.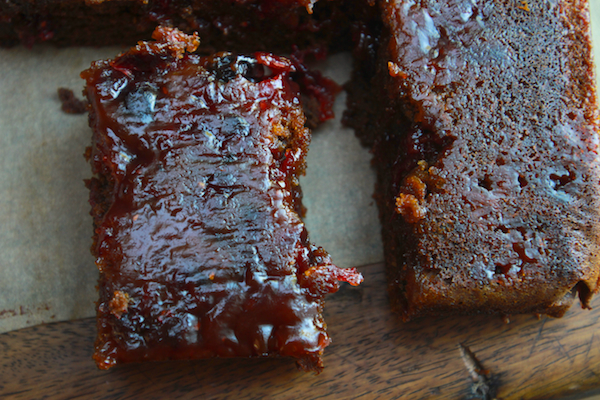 Can you see why sticky is the first word in this recipe? It's tangy, spicy & sweet. You'll love the texture.
Sticky Cranberry Gingerbread

serves 8-10
recipe from Cook This Now: 120 Easy and Delectable Dishes You Can't Wait to Make Easy

2 cups fresh or frozen cranberries
1 cup granulated sugar
1/2 cup (1 stick) unsalted butter
2/3 cup brown sugar
1/2 cup whole milk
1/2 cup molasses
1/4 cup golden syrup
1 1/2 cups all-purpose flour
1 tablespoon ground ginger
1/2 teaspoon ground cinnamon
1/2 teaspoon baking powder
1/2 teaspoon kosher salt
1/4 teaspoons baking soda
1/4 teaspoon freshly ground pepper
2 large eggs, lightly beaten
1 tablespoon fresh grated ginger root.

Preheat oven to 350F and line a 9-inch square baking pan with parchment. Spray parchment with cooking spray & set aside.

In a small, heavy-bottomed saucepan, stir together the cranberries, sugar, and 1 tablespoon water. Stir the cranberries over medium heat until the sugar has dissolved and the cranberries for a sauce that is syrupy and bubbling thickly, about 10 minutes. Aim to have about half the cranberries broken down.

In a separate saucepan, stir together the butter, brown sugar, milk, molasses and golden syrup over medium heat. Bring to to just barely a simmer and then remove from heat. Too much heat will curdle the milk, so be careful not to let the mixture come to a boil.

In a large bowl, sift the flour, ginger, cinnamon, baking powder, salt, baking soda and black pepper. Beat in the butter-molasses mixture and then beat in the eggs, followed by the grated ginger.

Scrape the batter into the pan. Dollop cranberry sauce on top of the batter. Transfer the cake to the oven and bake until the top is firm and a toothpick inserted in the center comes out clean, about 50 minutes. Transfer pan to a wire baking rack and let the cake cool completely before eating it.