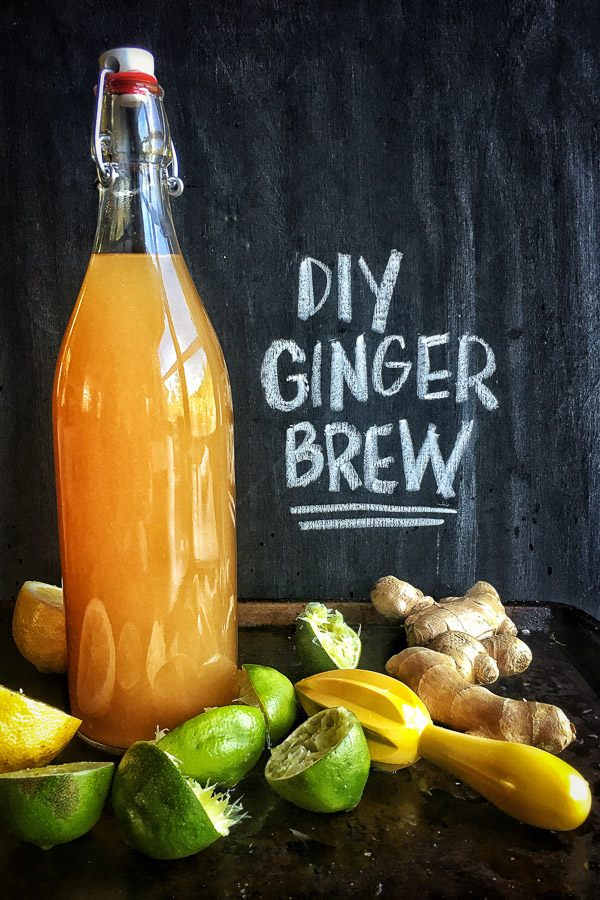 Most of my cocktail choices involve ginger beer because the spicy/sweetness pairs well with gin or bourbon (my two favorite spirits). Plus, I love that tingly mouth burn you get with ginger. Maybe that's why I love kombucha so much?
I've made my own lemon ginger elixir before, but never my own ginger beer/ginger brew.
Let me show you how easy it is to make DIY Ginger Brew. Your summer cocktail lineup just got a little more exciting.At least that's what I'm hoping!
Let's gather our ingredients!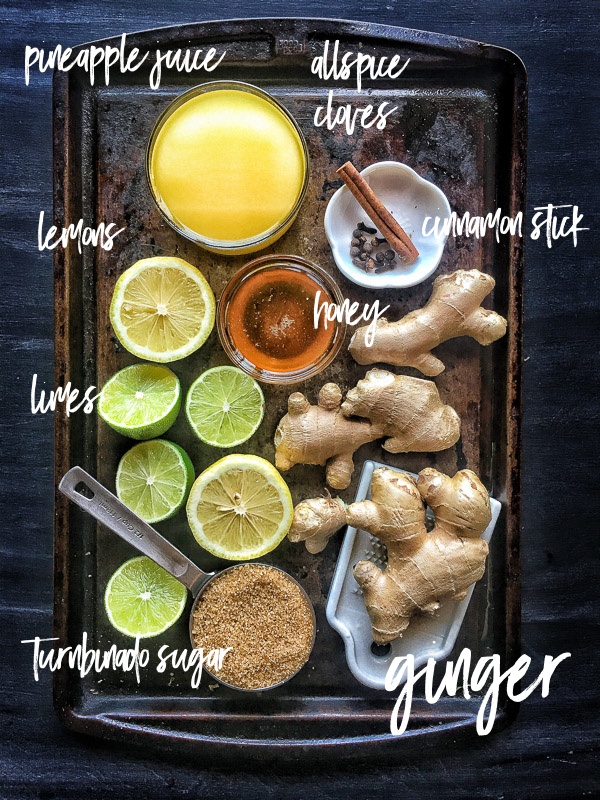 Instead of grating the ginger (which would take FOREVER), just chop it up with skin & all.
We will be straining it later, so it's not a big deal.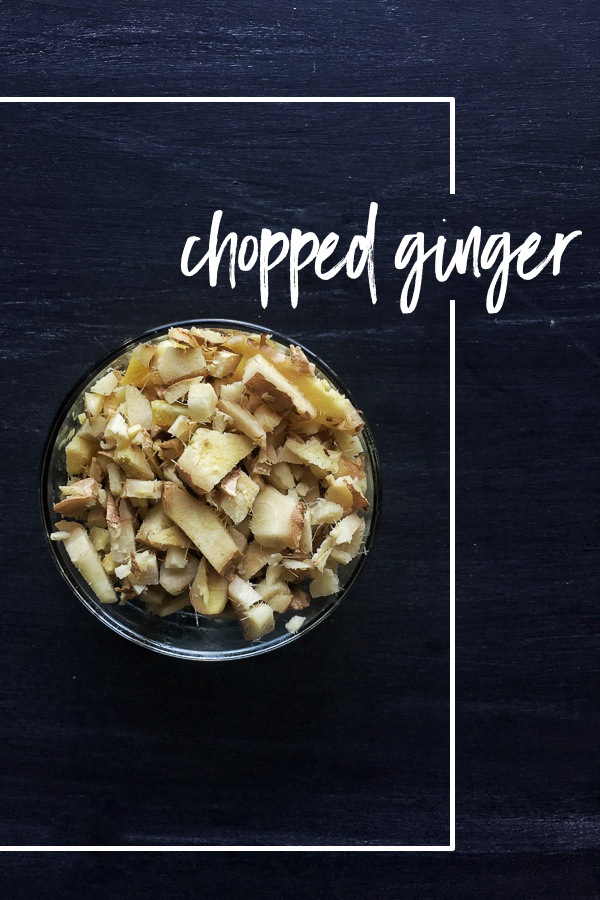 While you're getting everything ready, squeeze your lemons & limes. Set aside.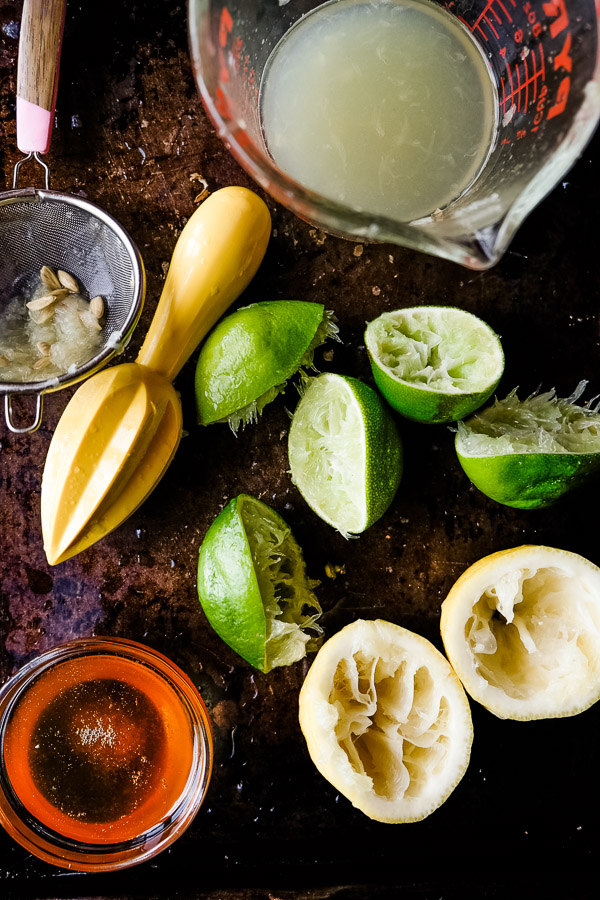 First you heat up the ginger with sugar, pineapple juice, allspice, cloves and cinnamon stick.
Your kitchen is going to smell wonderful. Brace yourself.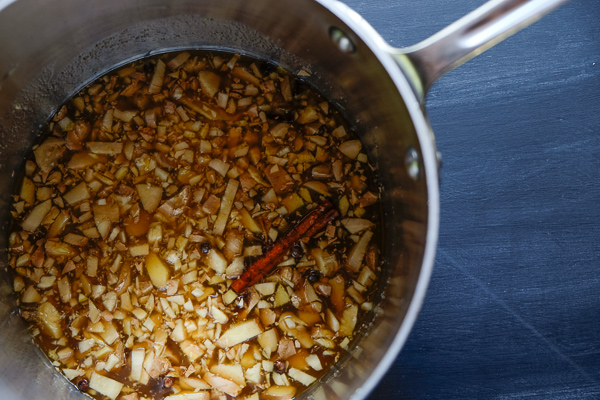 After it boils/sits, stir in the honey and both lemon & lime juices.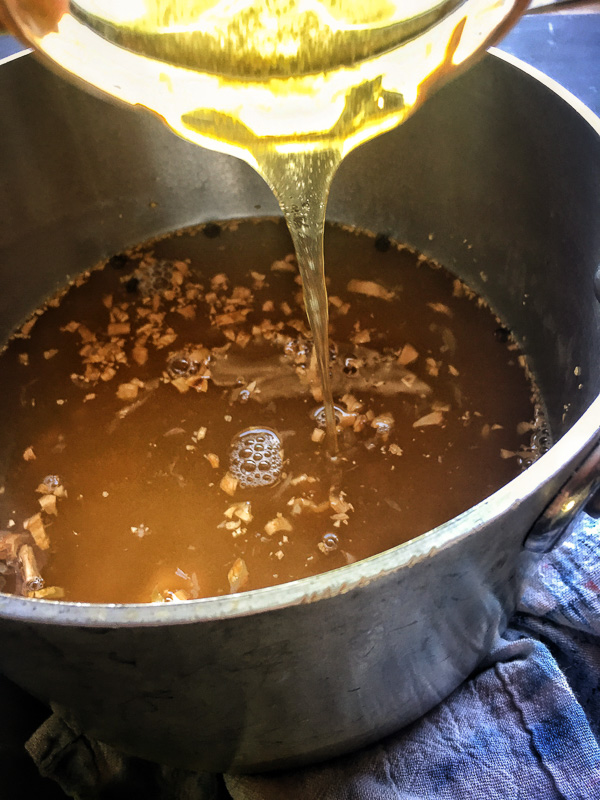 STRAIN! Look at that! We have a spicy ginger brew.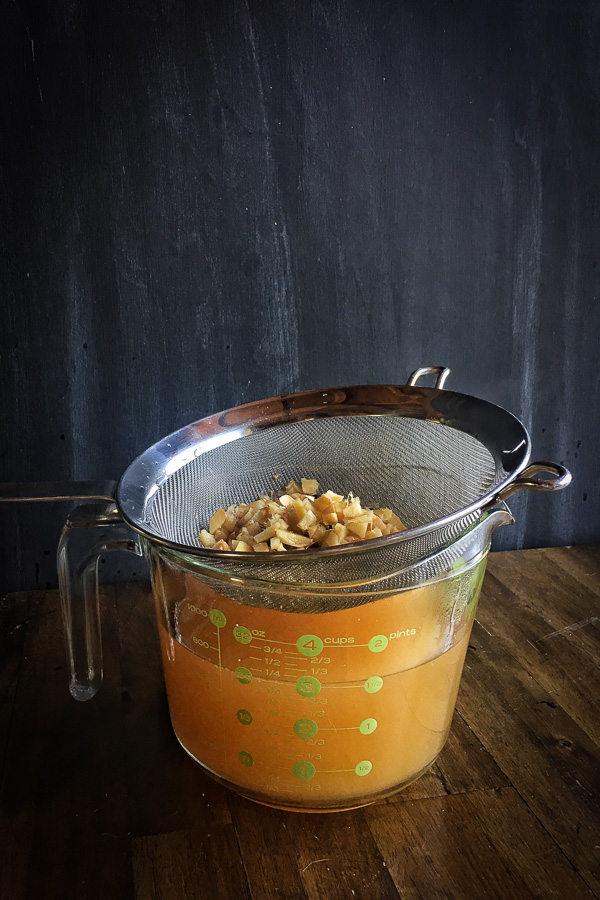 To serve, fill up a glass with water.
Mix the ginger brew with….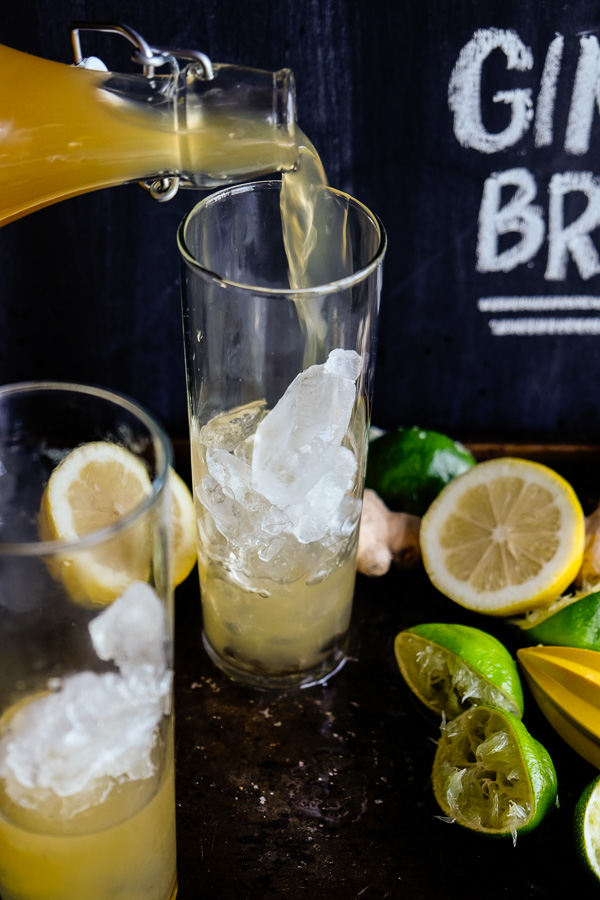 SPARKLING WATER!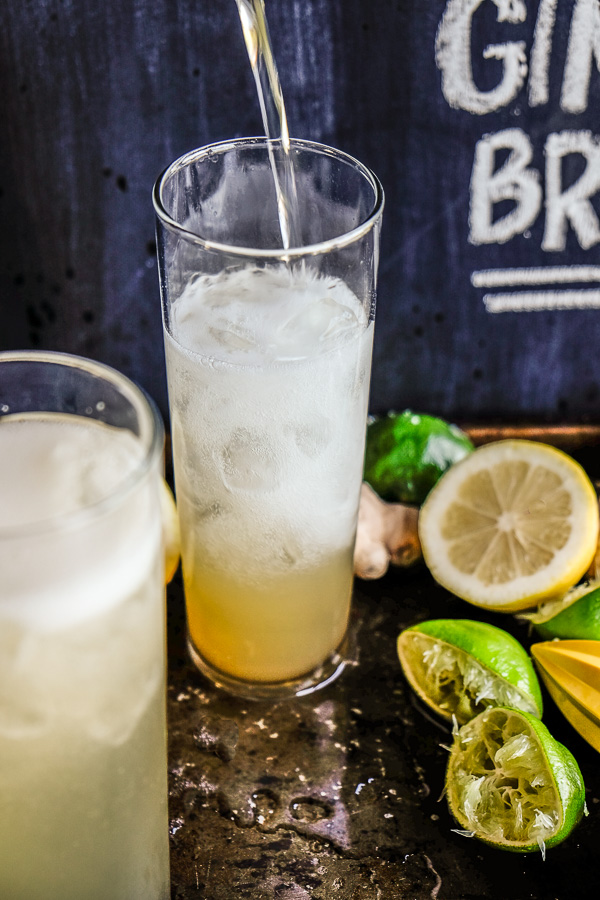 Talk about refreshing!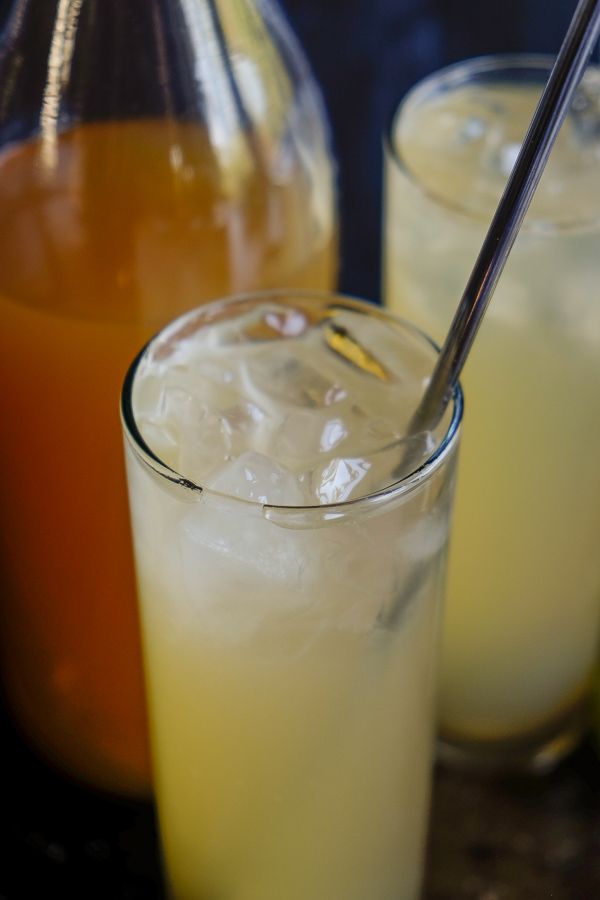 Perfect non-alcoholic beverage for all of you pregnant mamas out there!
Add some cranberry juice and some fresh lime juice and you can make yourself quite a mocktail.
Heck, I'd mix some flavored sparkling waters in there while your at it.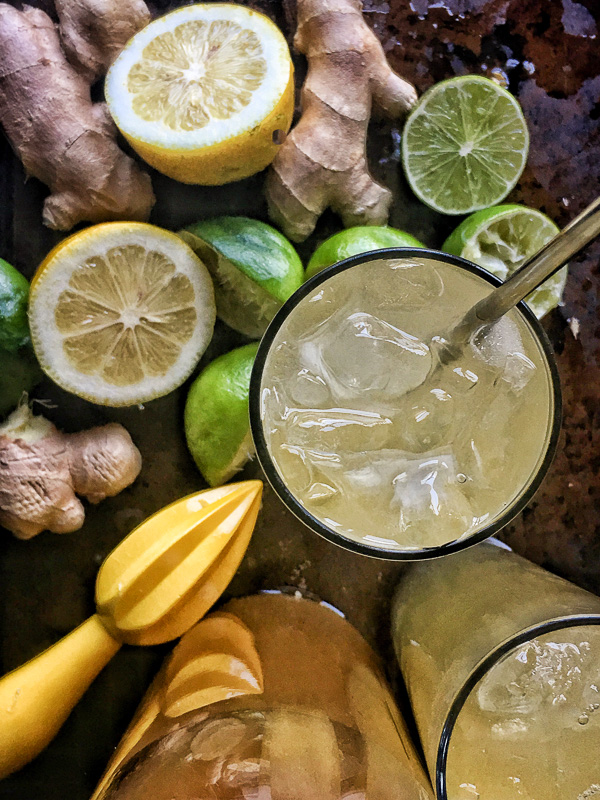 And now that you have yourself a bottle of Ginger Brew, here are some
SHUTTERBEAN RECIPES with GINGER BEER:
makes about 3 cups concentrate

recipe from Quench

2 cups water
1 cup pineapple juice
1/2 cup turbinado sugar
1 cup fresh chopped ginger root, coarsely chopped (about 1/3 lb.)
6 allspice berries
1 cinnamon stick (about 2 inches long)
6 whole cloves
3 tablespoons honey
1/4 cup fresh lime juice
1/4 cup fresh lemon juice
sparkling water and ice, to serve

Combine the water, pineapple, sugar, ginger, allspice, cinnamon, and cloves in a medium saucepan, Bring to a boil, cover and simmer for 15 minutes. Remove the saucepan from the heat. Whisk in the honey, lime juice and lemon juice. Cover and steep until cooled to room temperature. Strain the concentrate through a fine-mesh sieve placed atop a quart-size container. Compost the solids.

Transfer the strained concentrate to a lidded container, and store in the refrigerator. When ready to serve, pour about 1/4 cup into a 12-oz glass. Add ice and top off with sparkling water. Store any unused portion in the refrigerator, and use within 2 to 3 weeks.