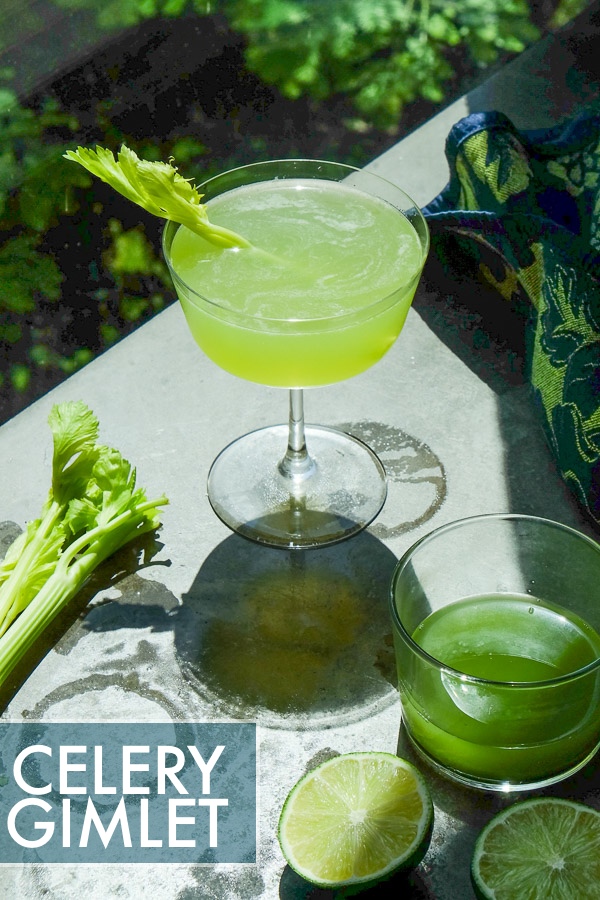 Remember how I told you that I need to find my way back on the road to health? Can I baby step this endeavor by putting green juice into my cocktail? What about carrot juice in tequila? Yes?
Cool. I like you.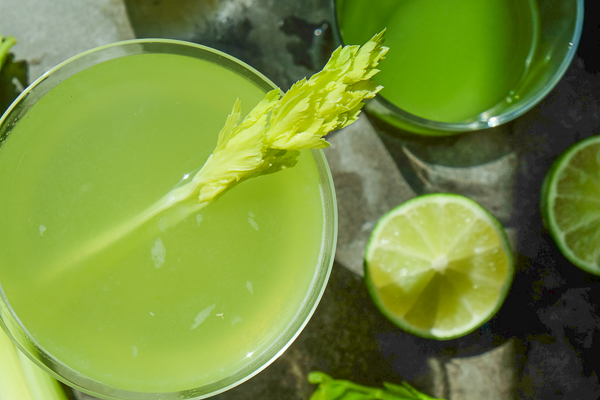 Today's Happy Hour features this Celery Gimlet. It's a refreshing sweet/savory cocktail. If you have a juicer, juice some celery! If you don't have a juicer, puree celery in a blender with a little bit of water and strained it.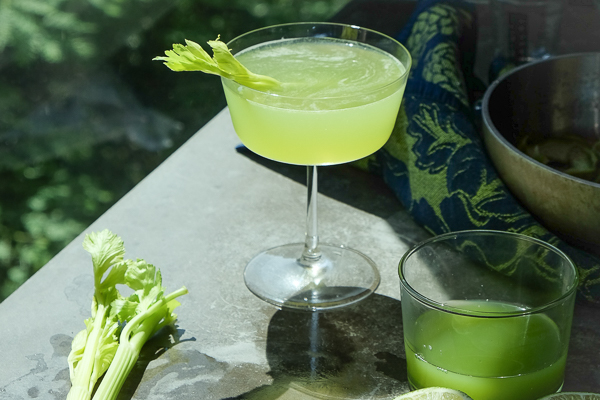 It's amazing how something so simple can be super satisfying.
Baby steps to health.
Like really teeny tiny baby steps.
Think newborn feet.
So tiny.
Let's gather our ingredients: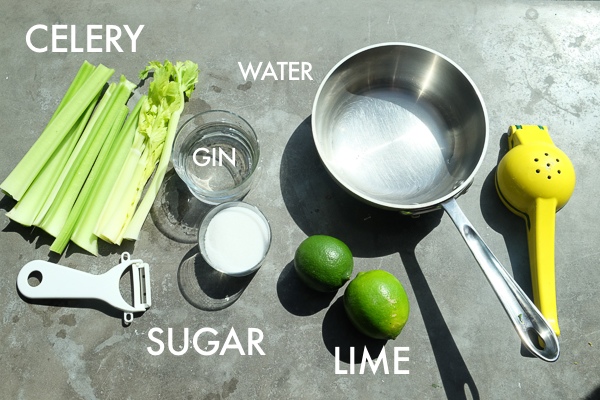 First we are going to make a little bit of lime simple syrup.
Water + sugar is heated until sugar is dissolved.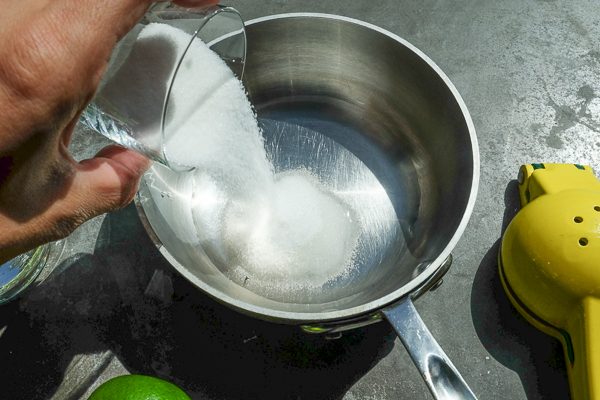 Zest is peeled.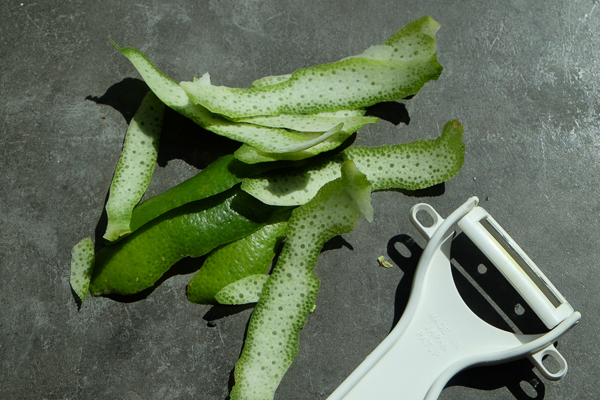 Zest gets steeped in the hot simple syrup. Let cool for lime simple syrup.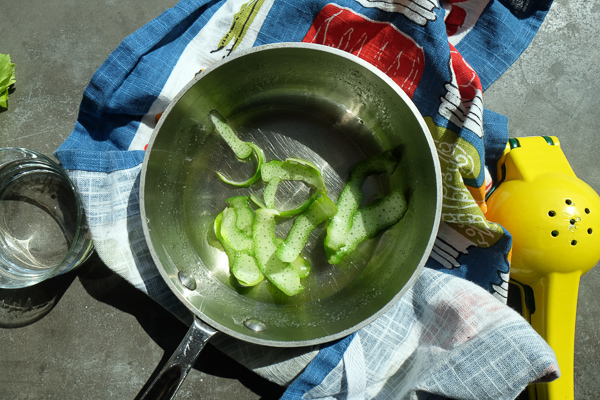 If you don't have a juicer, use a blender to puree the celery.
My celery needed a little help so I added just a small amount of water.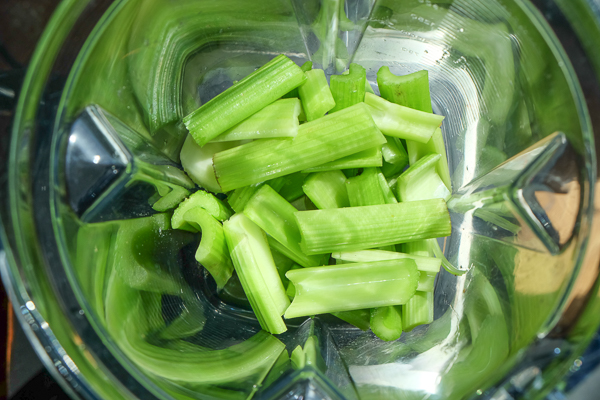 Bloop.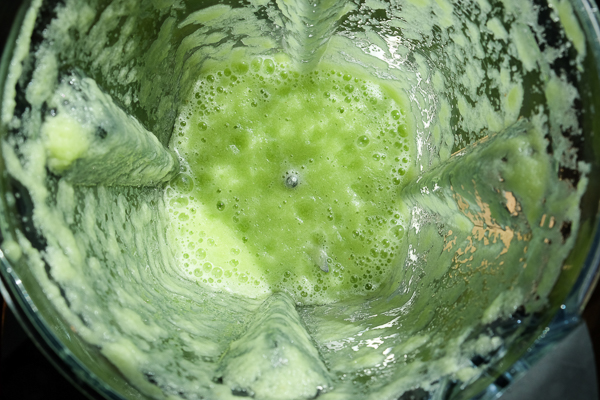 Let's strain.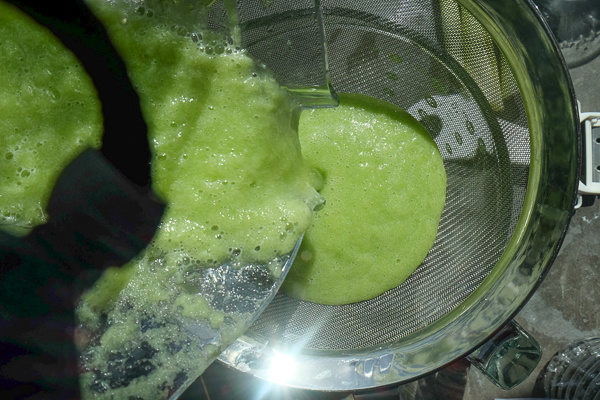 Celery Juice!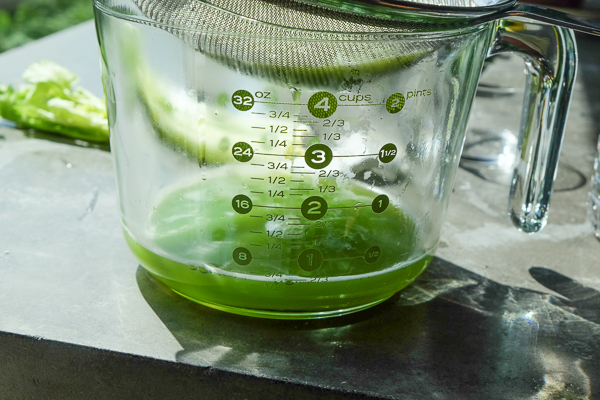 Now we are ready to make the cocktail.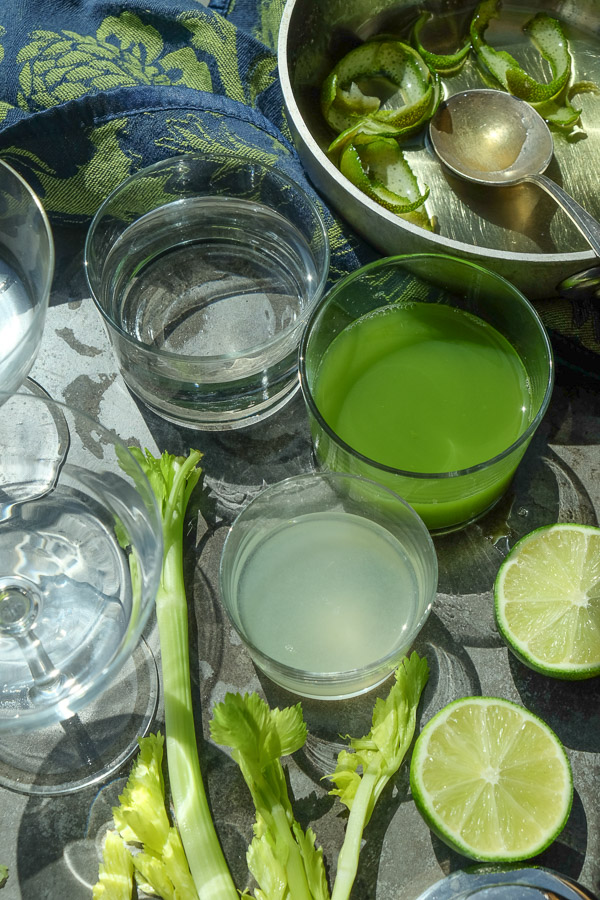 Mix all the things.
But wait!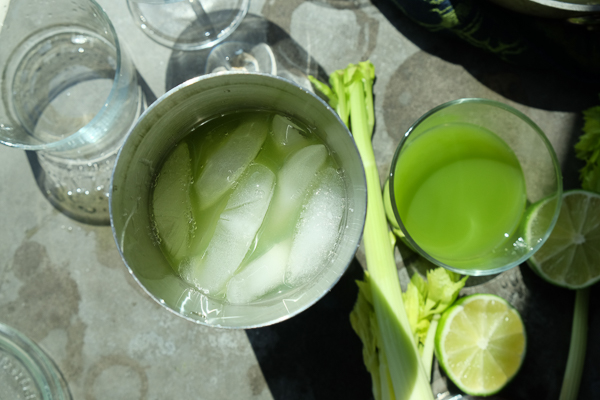 We add a pinch of salt.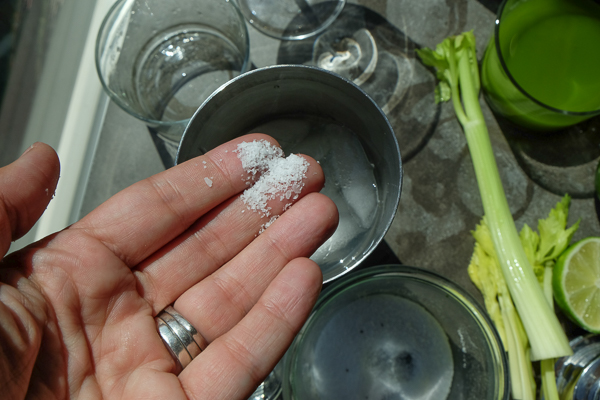 Shake your groove thing.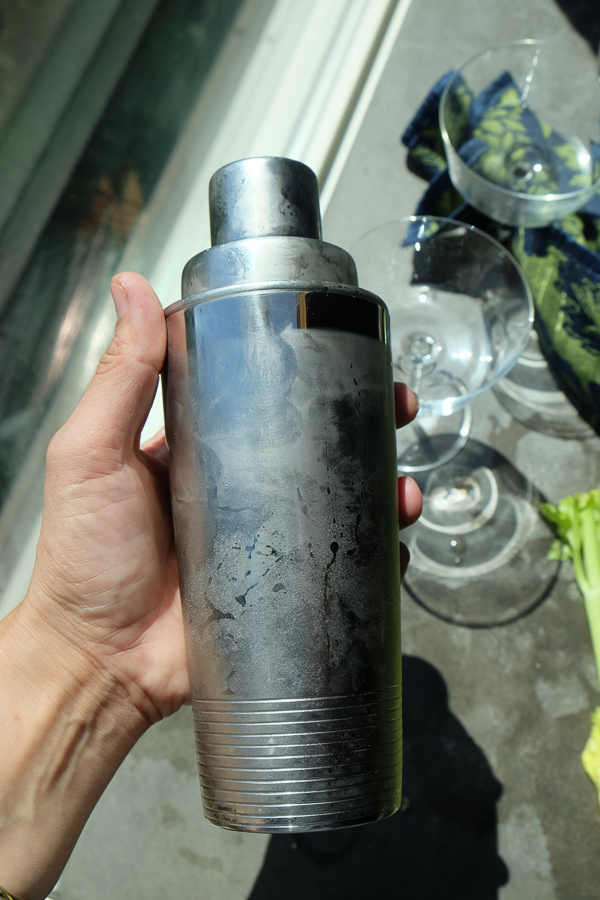 Thirsty yet?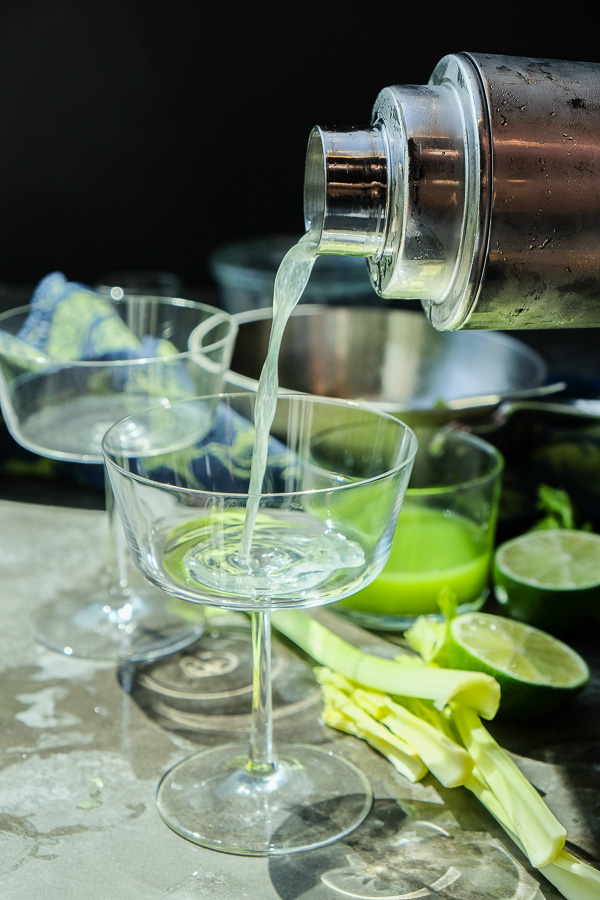 One for you….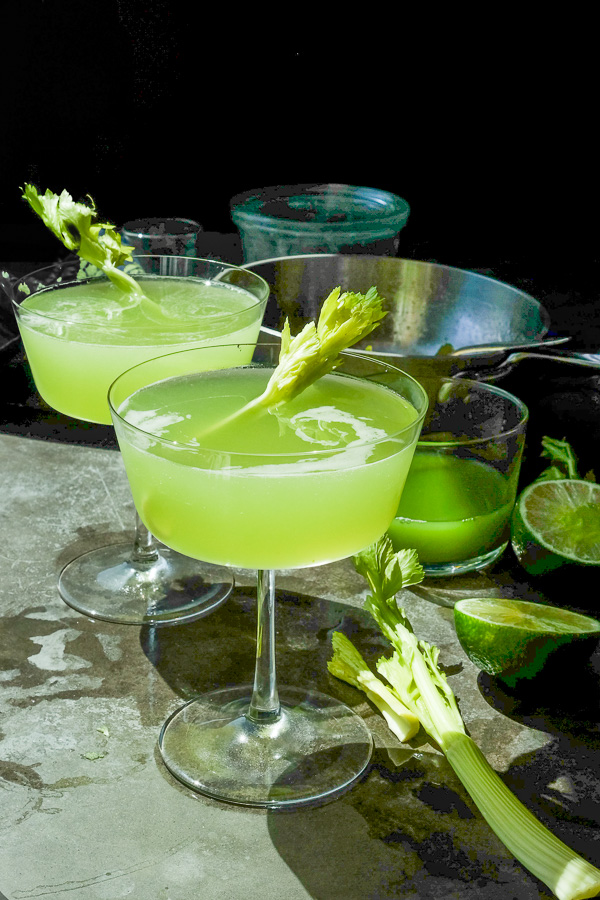 One for me.
Let's drink our celery.
Celery Gimlet

recipe slightly adapted from Rachael Ray Magazine

makes 2

8 

ribs chopped celery

1/4

 

cup

 

sugar

1/4

 

cup

 

water

1 

lime zest

4 ounces

 

gin

1 1/2

 

ounces

 

fresh lime juice

1 1/2

 

ounces

 

lime syrup

1 ounce

 

celery juice

Pinch of salt

Celery stalks for garnish

In a blender, puree celery; strain. In a small saucepan, stir sugar and water over medium heat until the sugar dissolves. Remove from heat; add the zest (green part only use a vegetable peeler). Let syrup cool; strain.

In a cocktail shaker, combine gin, lime juice, lime syrup, celery juice and salt. Fill shaker with ice, cover and shake vigorously. Strain into 2 coupe glasses. Garnish drinks with celery stalks.