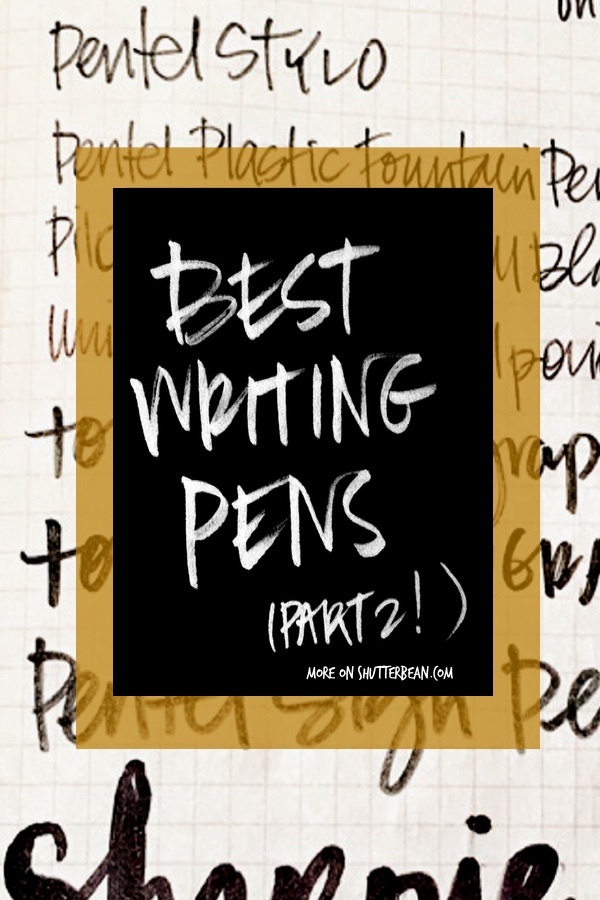 That's right. Tracy, the pen enthusiast is back to talk about some of The Best Writing Pens!
I was super spoiled on one of my flights to Jamaica last week. There was an plug outlet in the seat in front of me AND TVs in the seats. I didn't get much work done that flight, unless you consider watching Keeping Up with the Kardashians, work. Somehow I always seem to keep up with them while I'm flying over something. It's their makeup. I'm hooked.
Then I went home from Jamaica and had a flight that sent me to Philly and then to CA. Instead of charging my laptop at the airport in Jamaica, I was like "Oh, I got this. They have outlets."  And then they did not.
I had a 6 1/2 hour flight home with:
30% phone battery life
30% laptop life
no TVs in the seats
no TVs at all
not even the music on the arm rest thing worked
ummm crap. are we slaves to electrical power or WHAT?!
That's when I pulled out my pens and started writing. Somehow, way up there somewhere high in the clouds, I had myself a little pen party in the sky. It was actually really fun. I think I killed at least an hour doing it.
So, yeah.  I'm that girl who brings out her whole bag of pens and starts playing with them on the flight. Yes, I'll let you watch me write. I can already see your eyes on my page. Don't act like you didn't just pay close attention to how I draw my capital R. It's cool as long as you don't harumph when I ask to get by you to head to the bathroom (the only bad thing about the window seat for an introvert).
I wrote about my favorite pens in March and since then I have incorporated a few more into my arsenal.
HERE WE GO: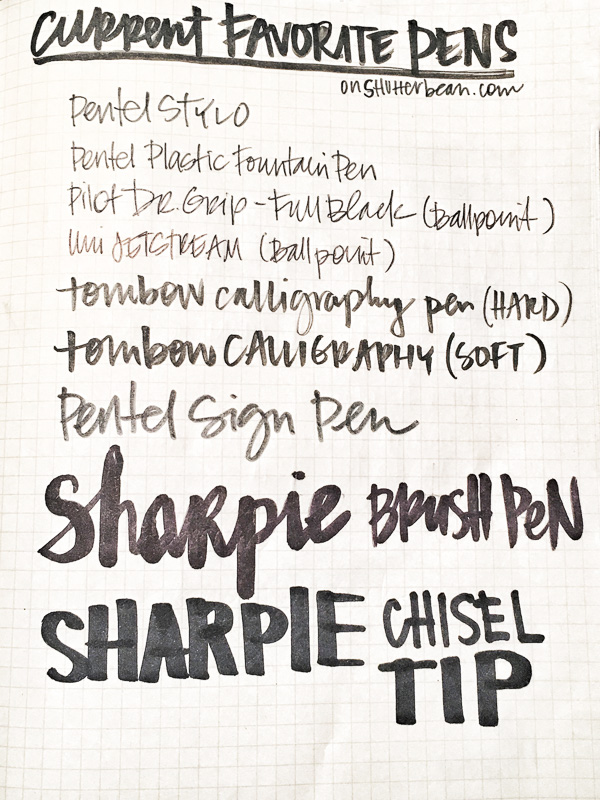 This is all fun until you do the title last and you screw up the capital R (someone was watching me!!!). Oh well. Not all lists are perfect.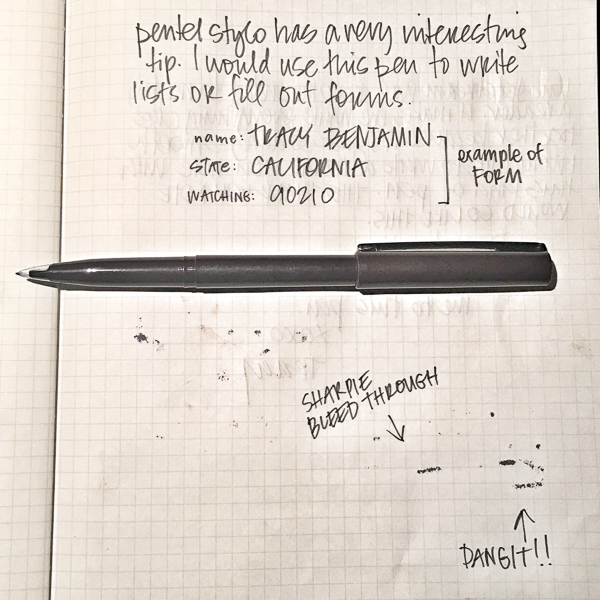 Pentel Stylo up above. Never mind the sharpie bleed through. Those dang Sharpies!!!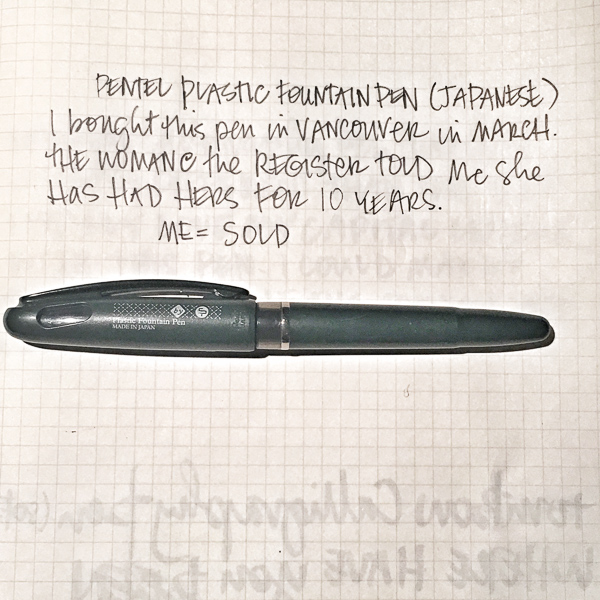 Pentel Plastic Fountain Pen is really good if you are scared of metal nibs cutting through your paper…and you're super messy with ink.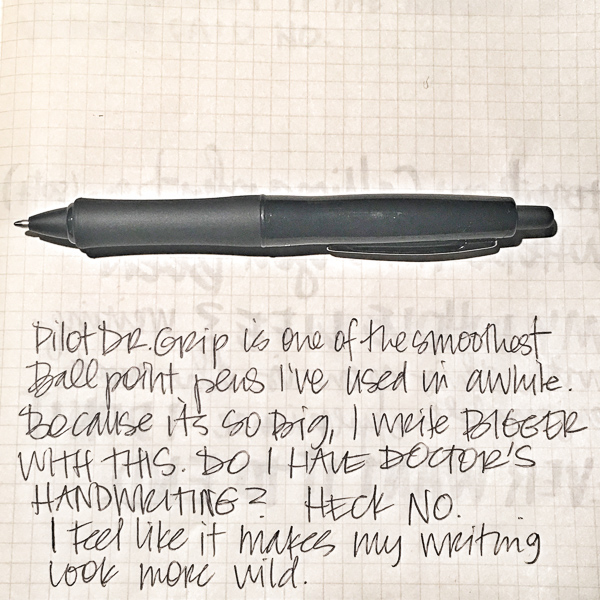 Pilot Dr. Grip – I honestly have no idea how this pen arrived in my life. Somehow…in the back of my mind I think that it was my dad's pen? I dunno. It pleases my giant man hands. They're definitely not surgeon hands. Any doctors care to weigh in on what grip doctors need when using a pen? Thank you in advance.
(I just read the description and it says that the design makes it so you don't have to grip the pen as hard, alleviating hand stress!) I guess it's like Dr. Scholl's for pens.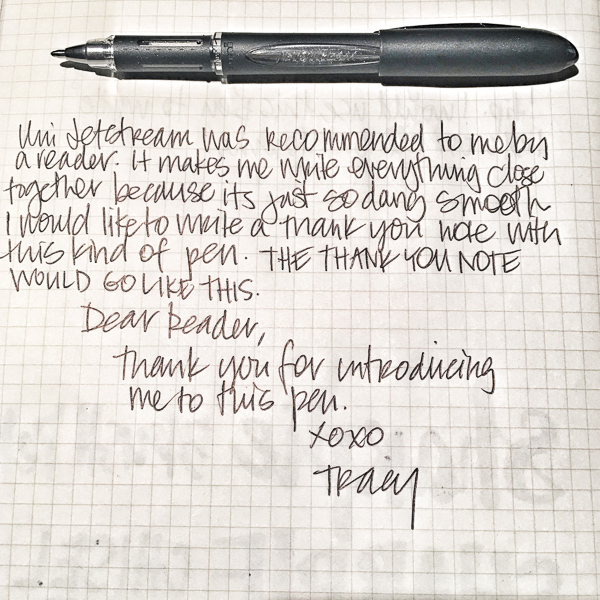 Uni Jetstream 1.0 – Thank you, reader!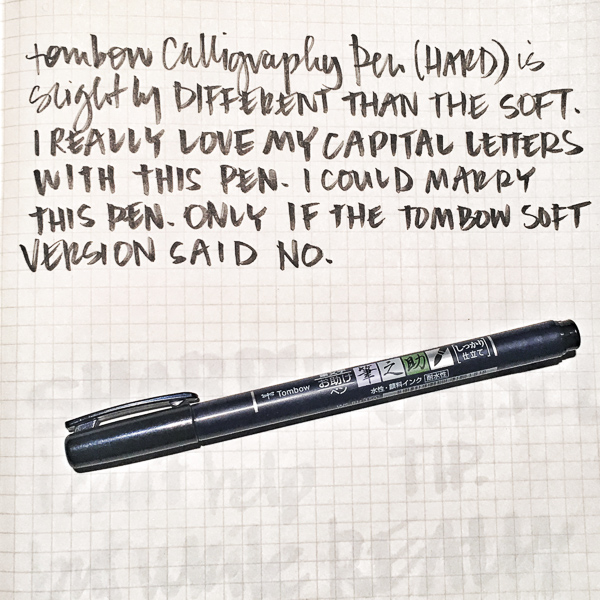 Tombow Hard     All the heart eye emojis for this one.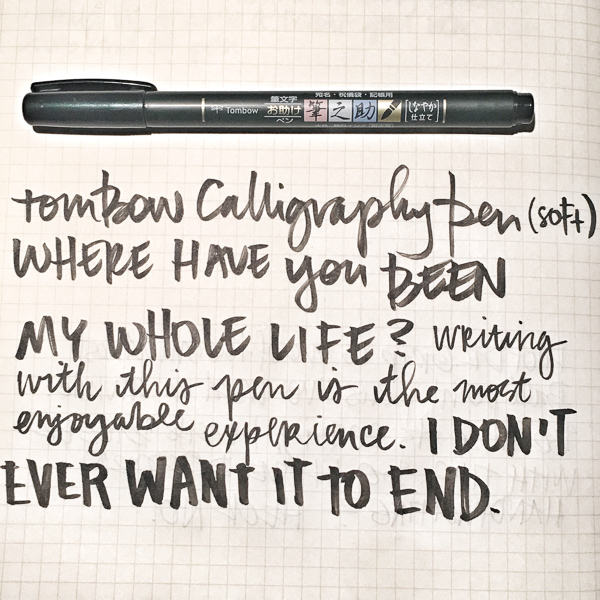 Tombow Soft is my new lover. It's what I used to make this list with.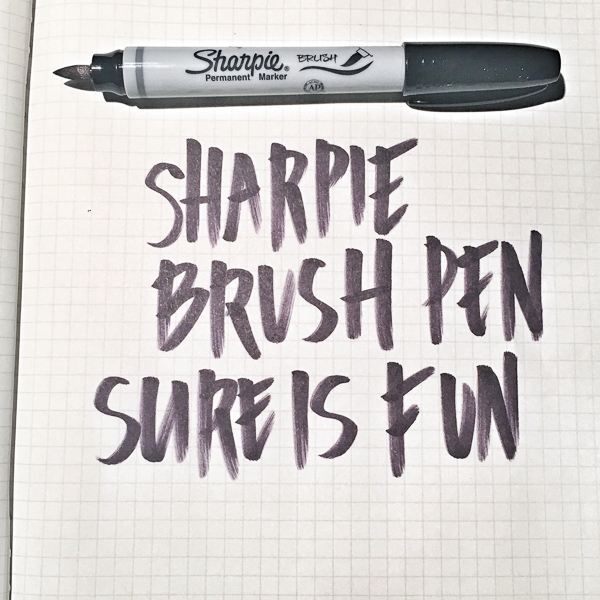 Sharpie Brush Pen is so much fun!!!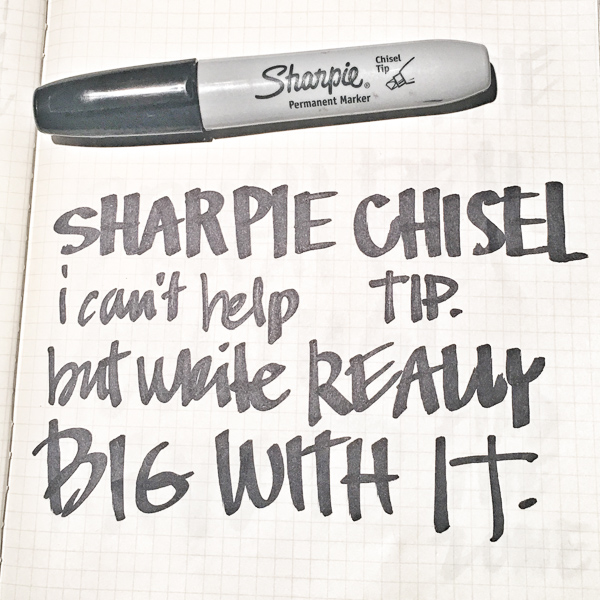 Sharpie Chisel Tip is still my #1 Sharpie boo. Always + forever.
Be sure to check out my other post because THE MORE PENS, THE MERRIER!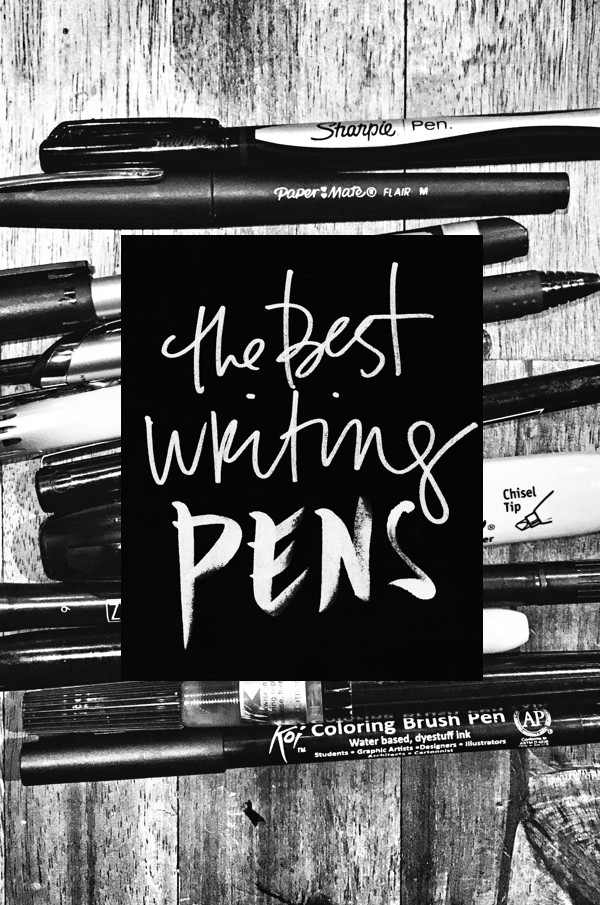 What are you favorite pens these days?
I love it when we get all pen nerdy here.