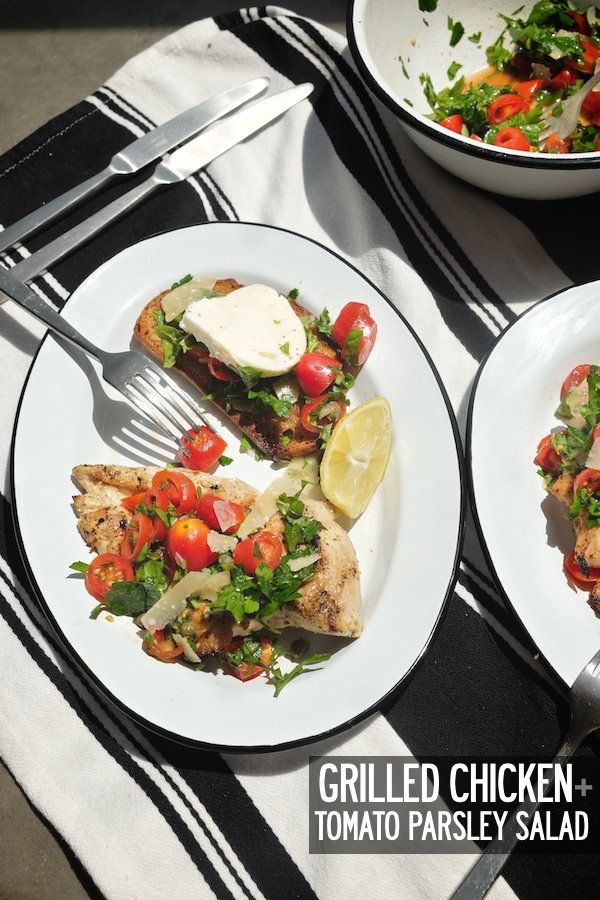 This is one of my ideal Summer meals. Grilled Chicken with Tomato Parsley Salad! We eat some kind of combination like this a night or two each week during the summer. It's really an excuse to eat grilled bread.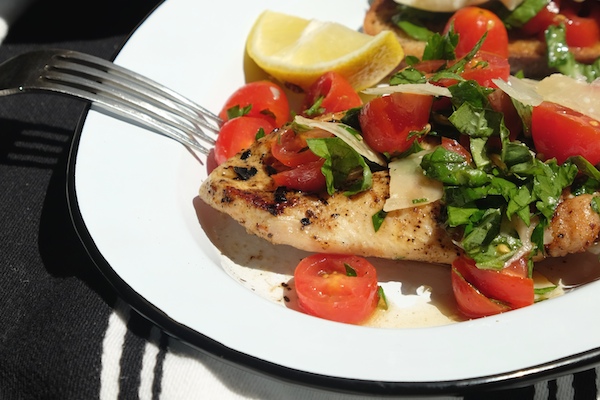 When the tomatoes are ripe and juicy this salad is a MUST MAKE salad. It's kinda like bruschetta…but heartier!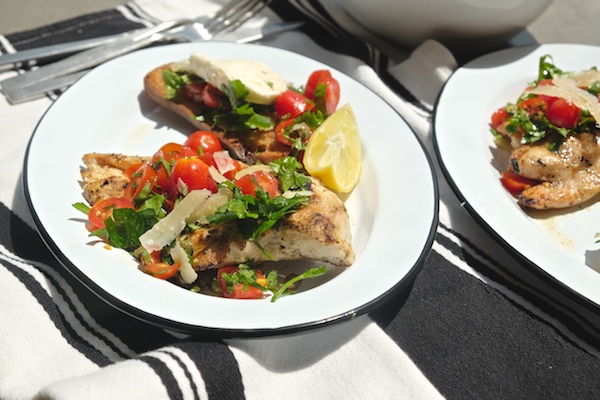 The tomatoes pop with the capers, parsley, basil and Parmesan. They're perfect with the lemony grilled chicken. When all is said and done, this meal is pretty healthy…which means we can go nuts on a batch of S'mores cupcakes!
And we're off!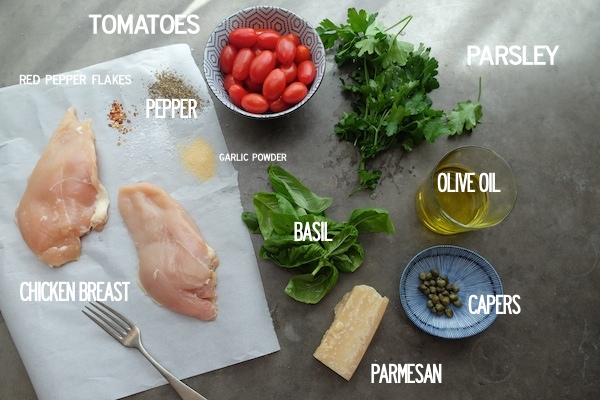 We heat up our grill or grill pan. Season the chicken breast.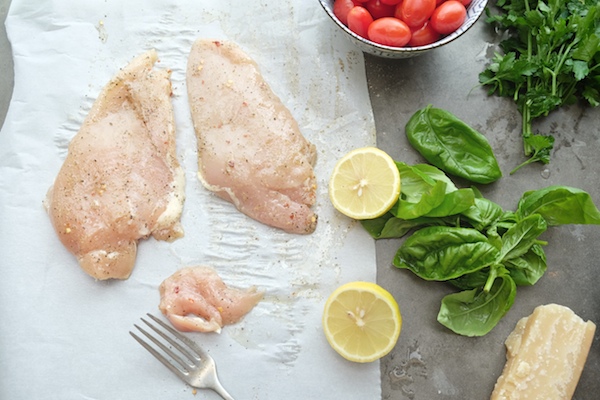 Let's get our salad going. We're going to start with the dressing.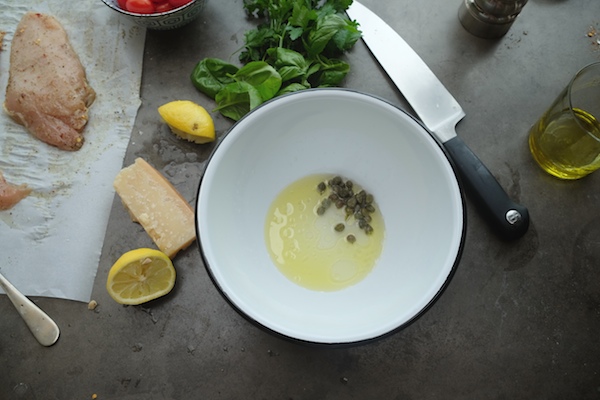 MMMMM.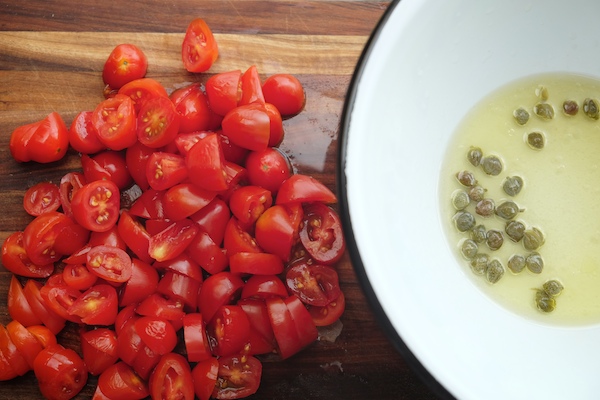 The best part? Parmesan. It's a secret ingredient.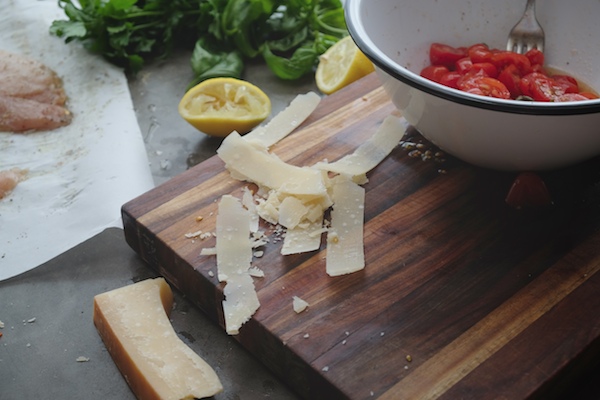 Look at me…embracing capers. FINALLY.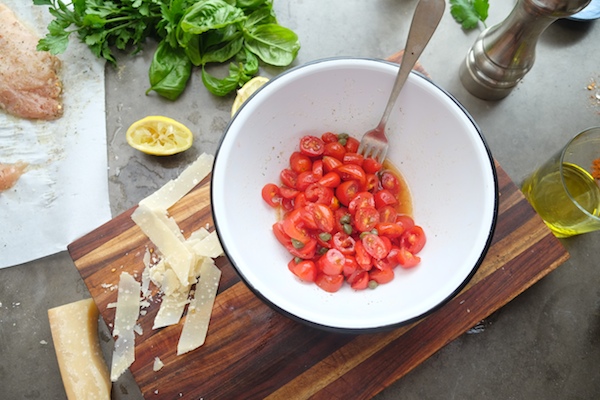 I love the sharp bite of them.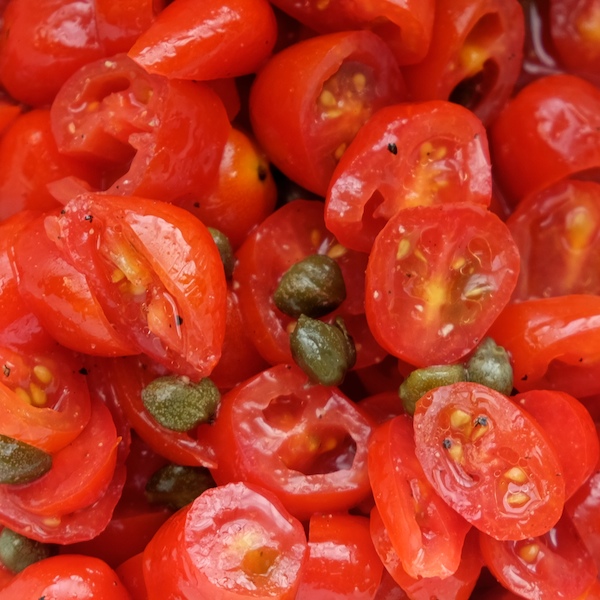 In goes the parsley and basil. HELLO PARMESAN.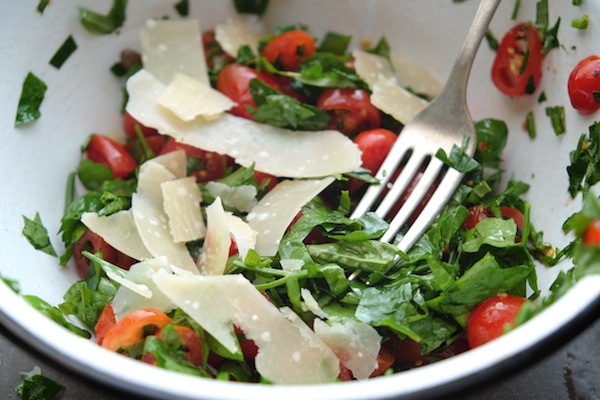 Salad is done.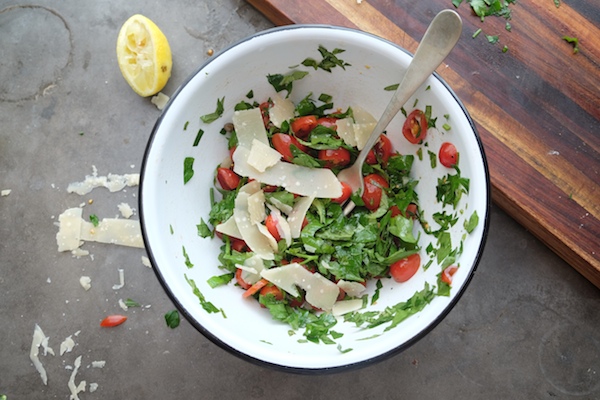 Chicken is grilled.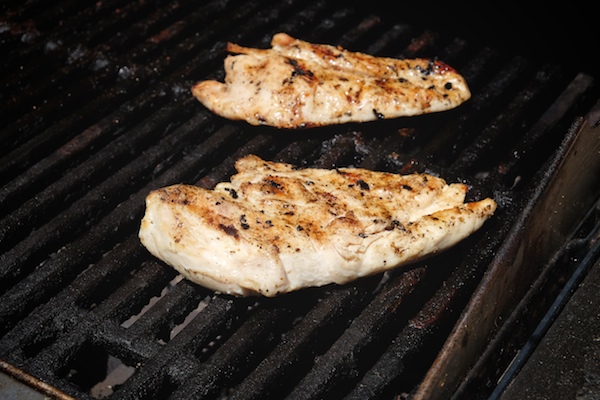 Lemon squeeze for the chicken.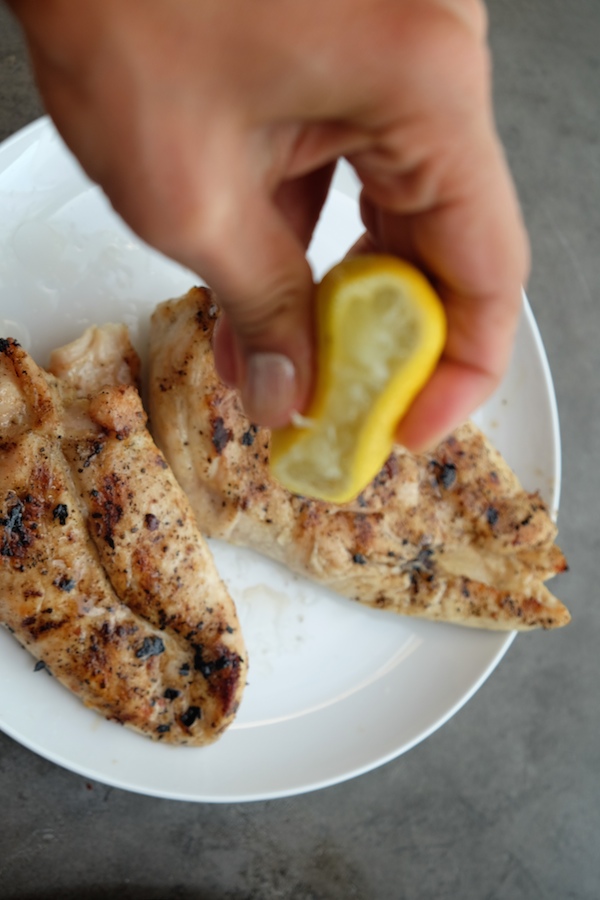 Let's get some salad on you.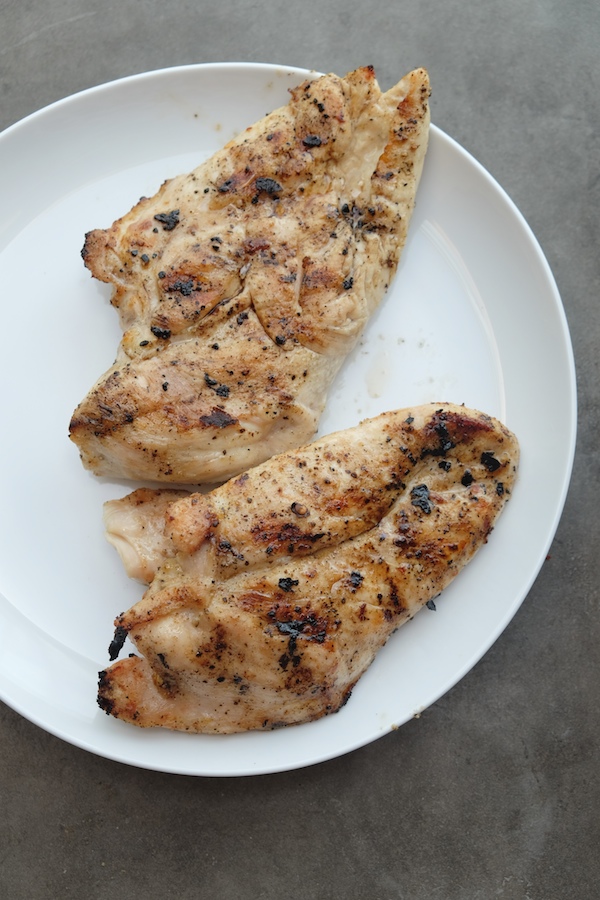 Oh but wait… I grilled bread. Added a little olive oil and rubbed the top with garlic.
Instant garlic bread. My husband always appreciates a carb on his plate. I married well.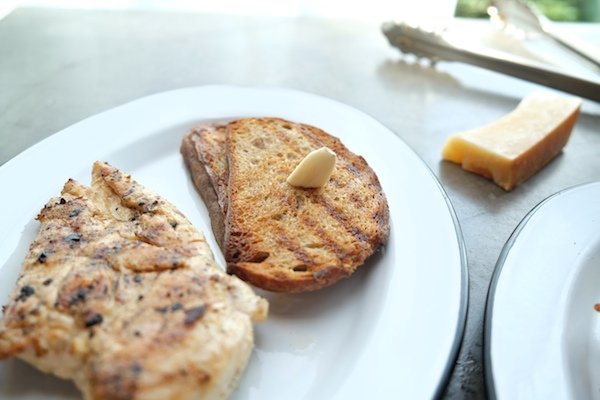 I also sliced up some fresh mozzarella and drizzled with olive oil. That goes on a bed of salad…that sits on the bread…and then salad all over the chicken.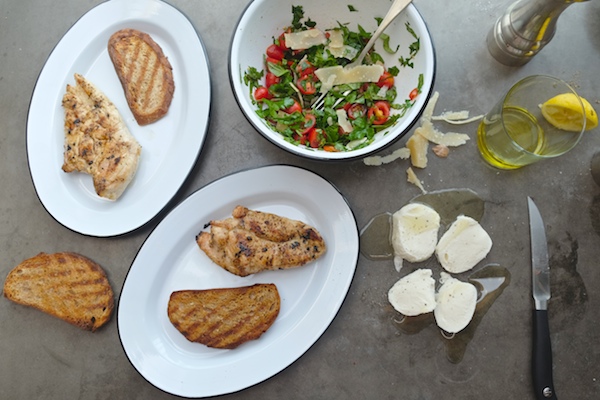 And DONE.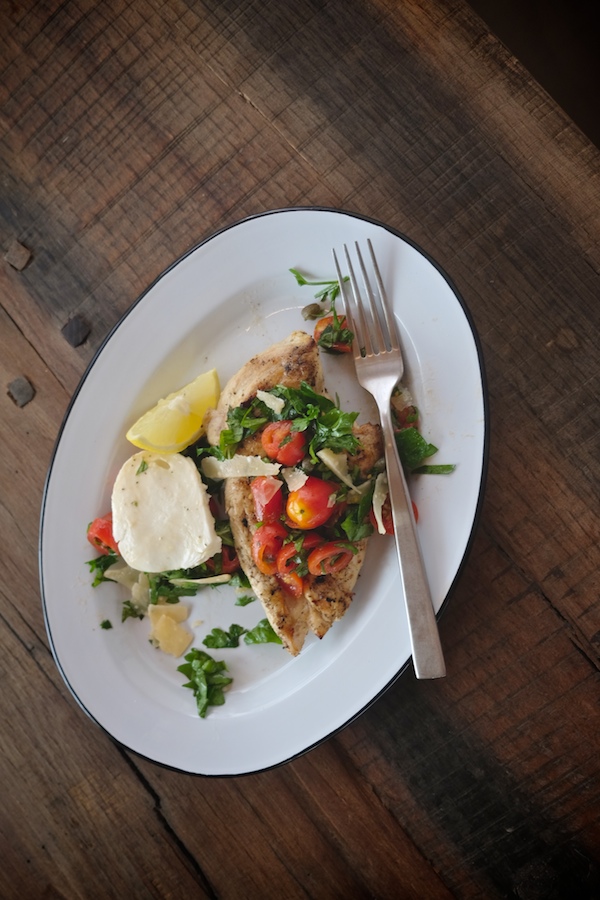 Now let's talk about dessert!
Grilled Chicken with Tomato Parsley Salad

serves 2

1 lb. chicken breasts (about 2)
1/2 teaspoon garlic powder
kosher salt & fresh cracked pepper
pinch red pepper flakes
3 tablespoons extra virgin olive oil, divided
juice of 1/2 lemon
2 tablespoons capers
2 cups grape tomatoes, halved
1 cup chopped Italian parsley
6 basil leaves, roughly chopped
1/2 cup shredded Parmesan cheese
grilled bread, for serving
fresh mozzarella, for serving
lemon wedges, for serving

Preheat grill or grill pan.

In a medium bowl, mix 2 tablespoons olive oil with lemon juice. Add the capers, tomatoes and give mixture a good stir. Season with salt & pepper and stir in parsley and basil. Set salad aside.

Season both sides chicken breasts with garlic powder, salt, pepper and red pepper flakes. Drizzle with 1 tablespoon olive oil. Place chicken breasts on the grill and cook each side for 3-4 minutes, or until chicken is done. Finish grilled chicken with a good squeeze of fresh lemon juice.

Top chicken breasts with tomato parsley salad and serve with grilled bread and fresh mozzarella.