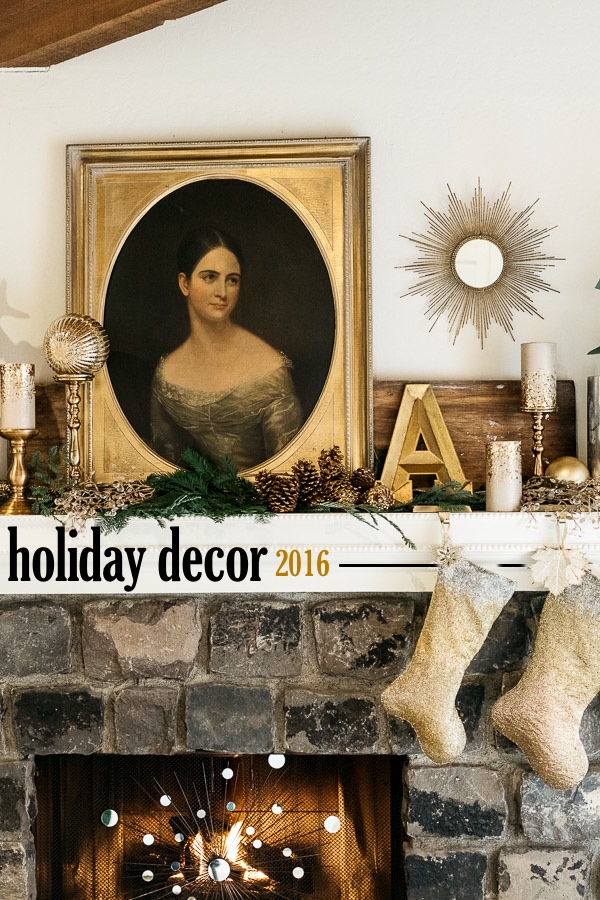 Living in the house I grew up in means that at times, completely out of nowhere, I'll randomly have memories (good and bad) trickle through into my everyday life.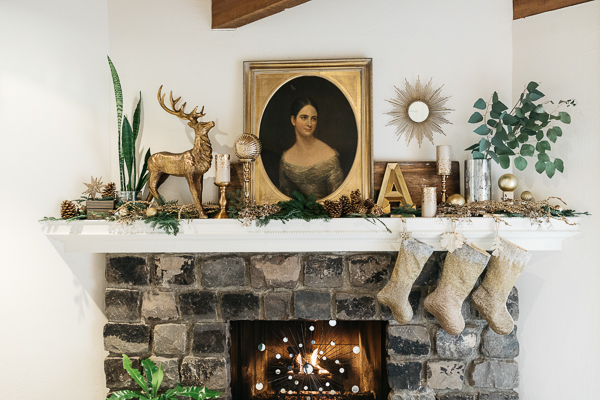 The holidays trigger so many memories while I'm decorating our house.
I've been thinking a lot about my grandparents. I wish I could ask them a whole bunch of things. Questions that I only know to ask because I have more perspective in my life. Like…grown up conversations! I'd ask my grandpa what he liked to take pictures of on his Rolleiflex he gifted me. I wish more than anything that I could see my other grandpa watch Cooper play baseball.  But they are gone and here we are.
This year I teamed up with Pier 1 again for my holiday decor. I used some of the items from last year, a few new pieces and a couple of meaningful little trinkets to honor my family who is no longer with us.
Btw….
My grandpa used to dress up as Santa and sit on this fireplace (I was always terrified of Santa) with us kids hanging off of him.
I'll have to dig up a picture. 80s fashions are unbelievable.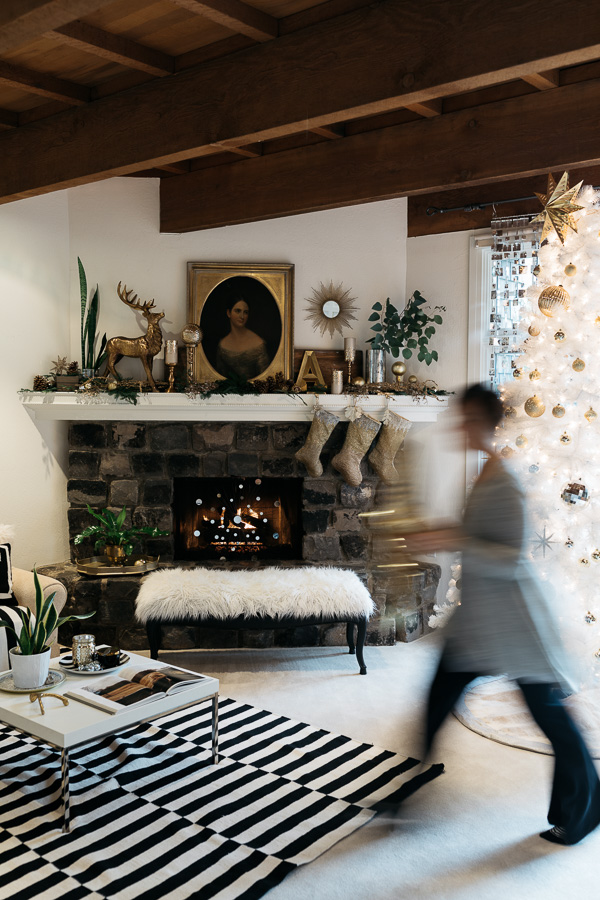 Both of my grandpa's first names start with A.
Andrew and Armand.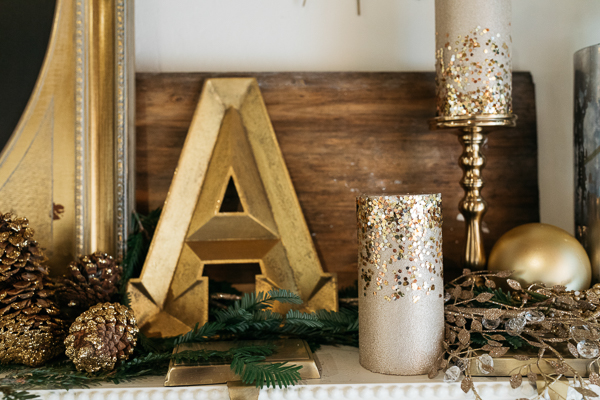 I cut fresh clippings from our trees outside for the mantle.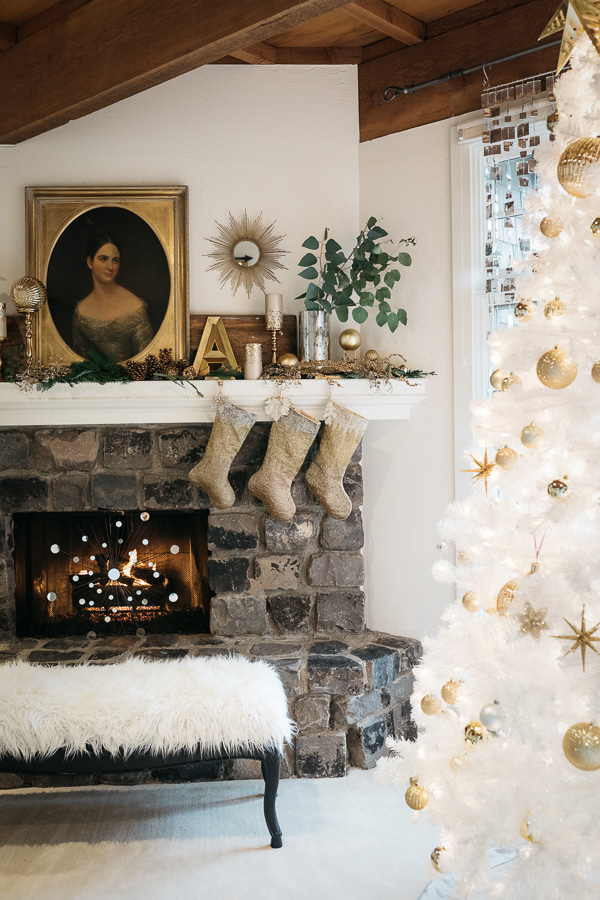 It's such a cozy spot at night.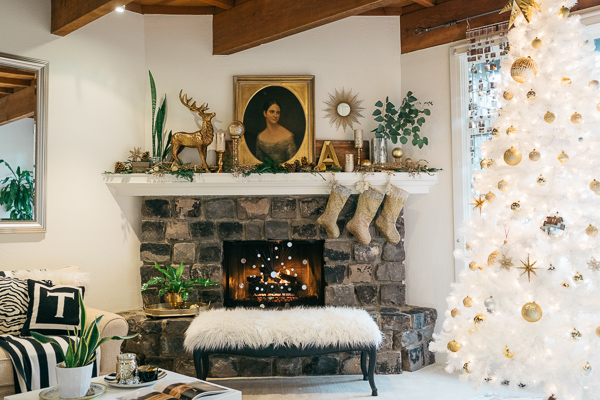 All the items I used from Pier 1 for this mantle: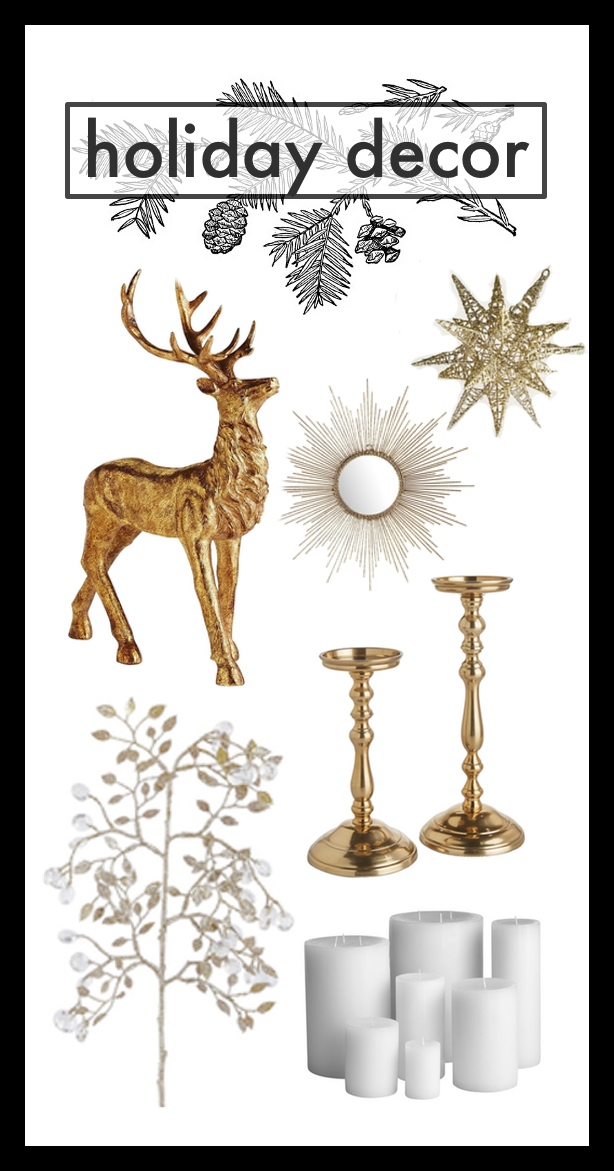 And we move onto the other fireplace we have in our house.
This one is in the family room where we spend most of our time (it's attached to the kitchen).
I went with a gold star/candlestick/antler vibe this year.
This is what my mantle looked like last year!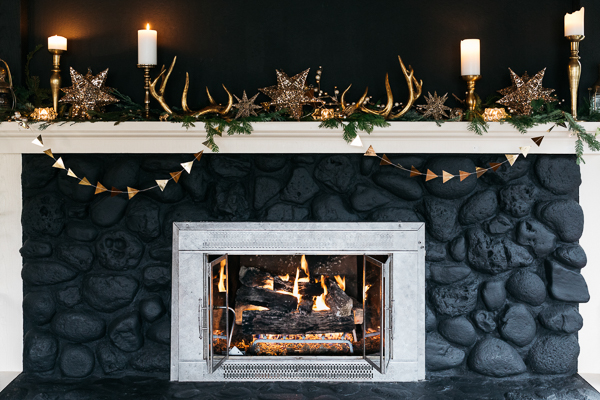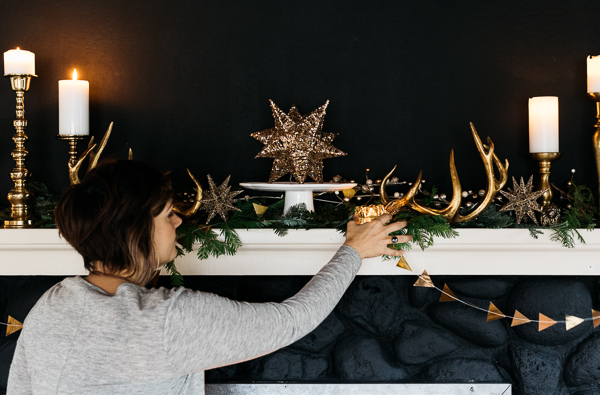 I put a couple of lions on the mantle for my grandma. She was also a Leo 😉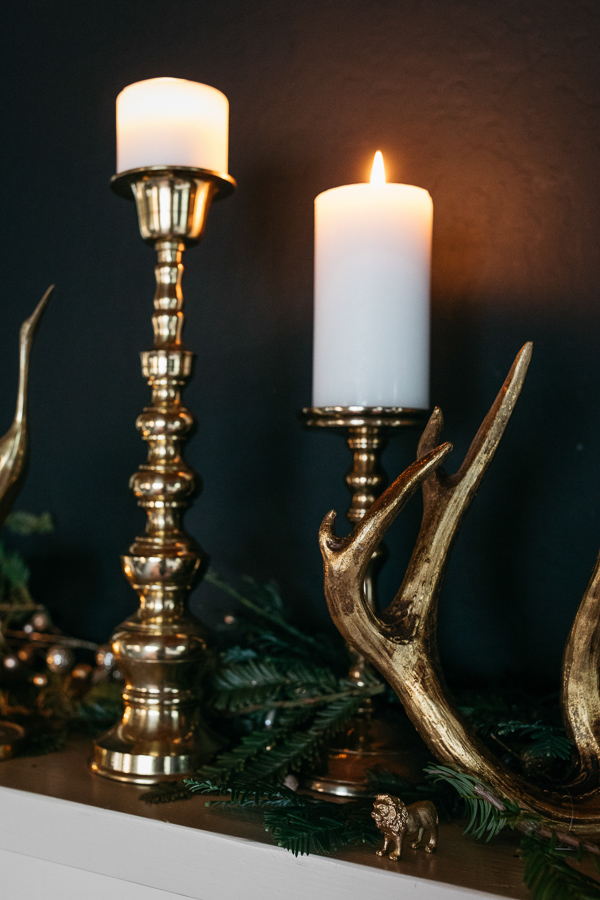 Another one!
I love the combo of the gold with the black. All of the stars are so glittery. They're so beautiful in candlelight.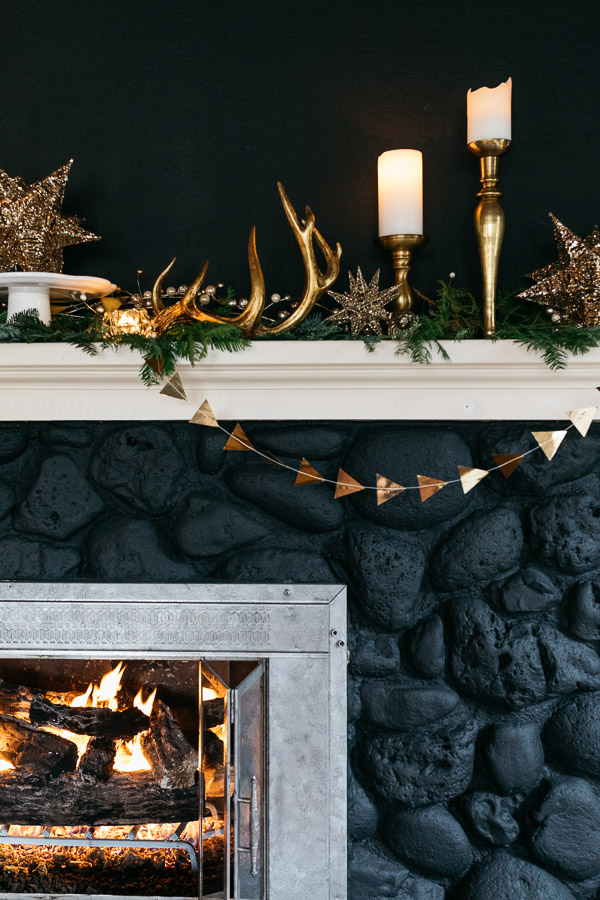 While I was Pier 1, I picked up a few balsam fir diffusers so my house can smell like Christmas tree.
It's already working!
That lamp (my mom's) was on this mantle when I was a kid. It's back in business.
Thanks Mom!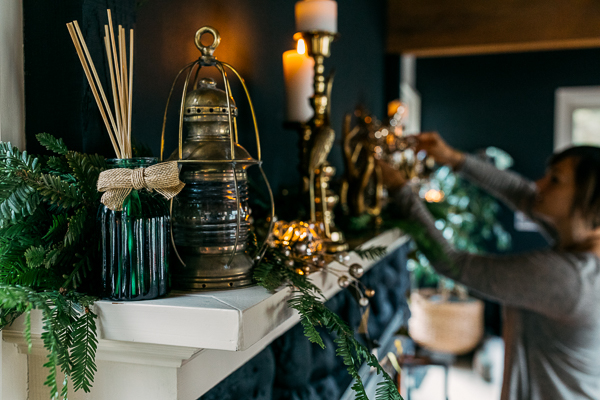 What I used for the mantle: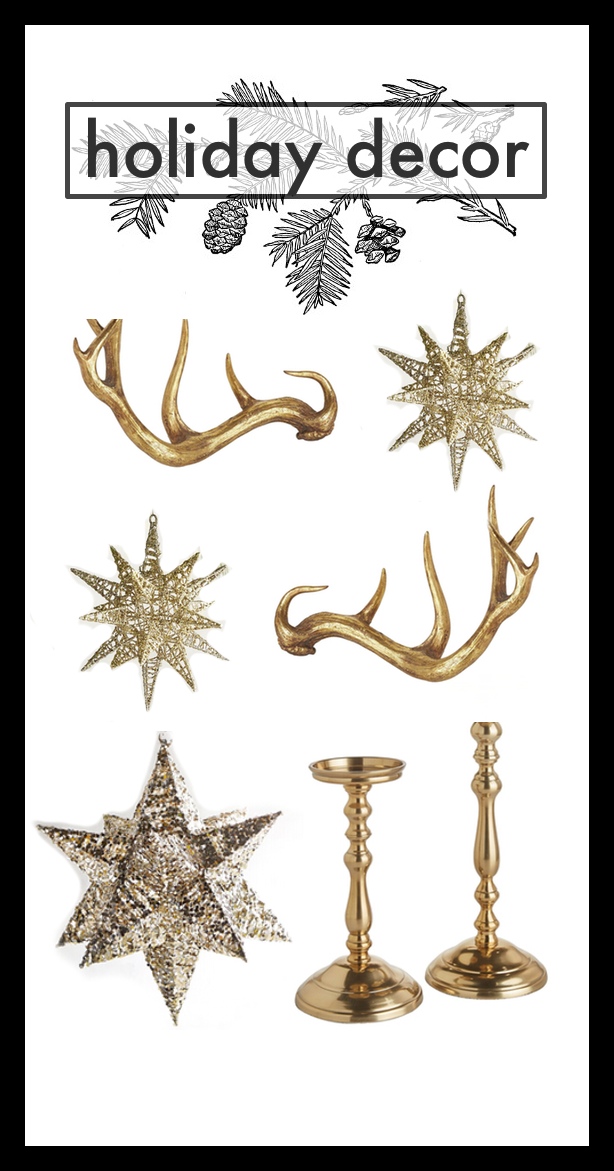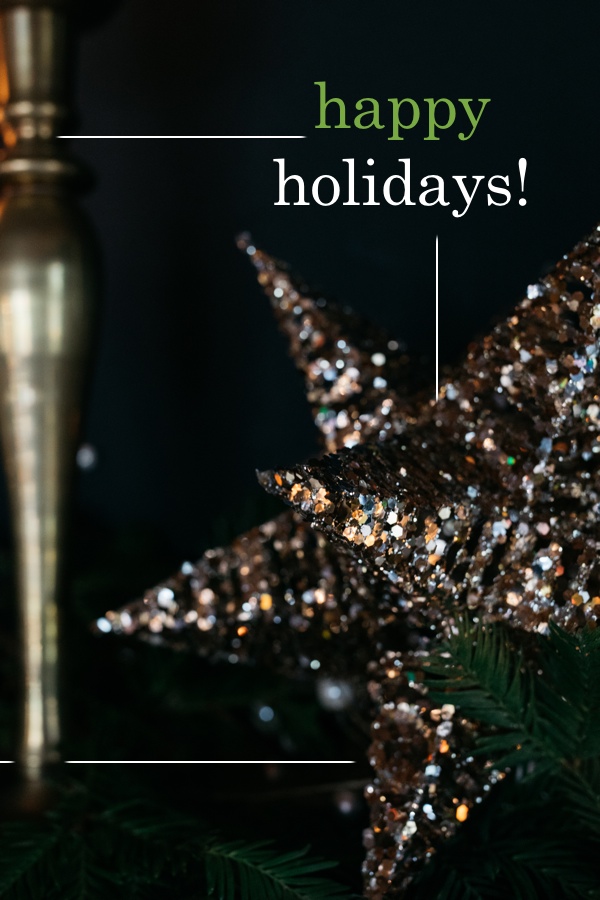 photography by Ashley Batz
This post was produced in partnership with Pier 1 Imports. As always, all opinions are my own.