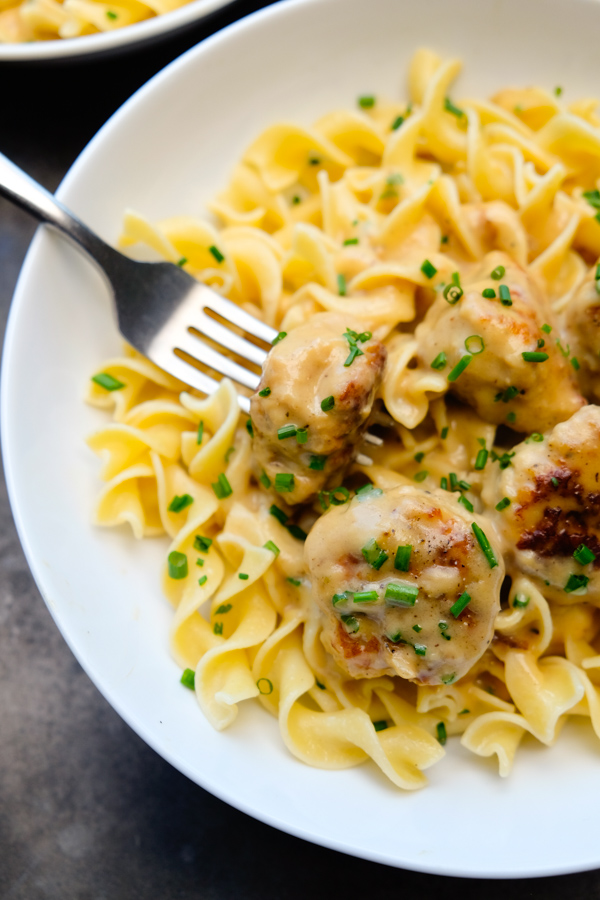 Deb has a new cookbook out! HOOOOOOOORAAAAAAY!!! If you're trying to work your way out of a food rut (ahem, cough cough cough ME), THIS IS THE BOOK FOR YOU.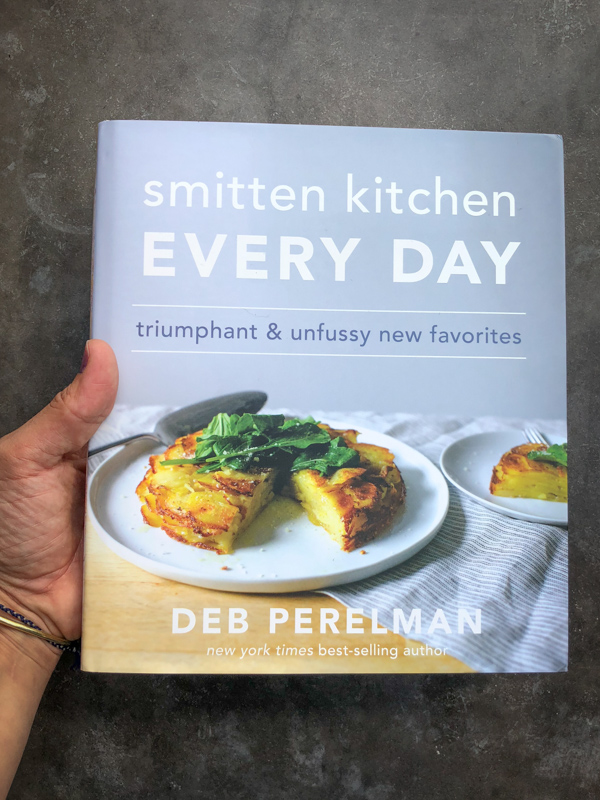 So far I have bookmarked the following recipes:
Granola Biscotti, Sticky Toffee Waffles, Bloody Mary Shrimp Cocktail, Sushi Take Out Cobb, Broccoli Melts, Brocolli Cheddar Wild Rice Fritters, Brussels and Three Cheese Pasta Bake, Banana Bread Roll, Blackout Brownie Waffle Sunday and SO MUCH MORE.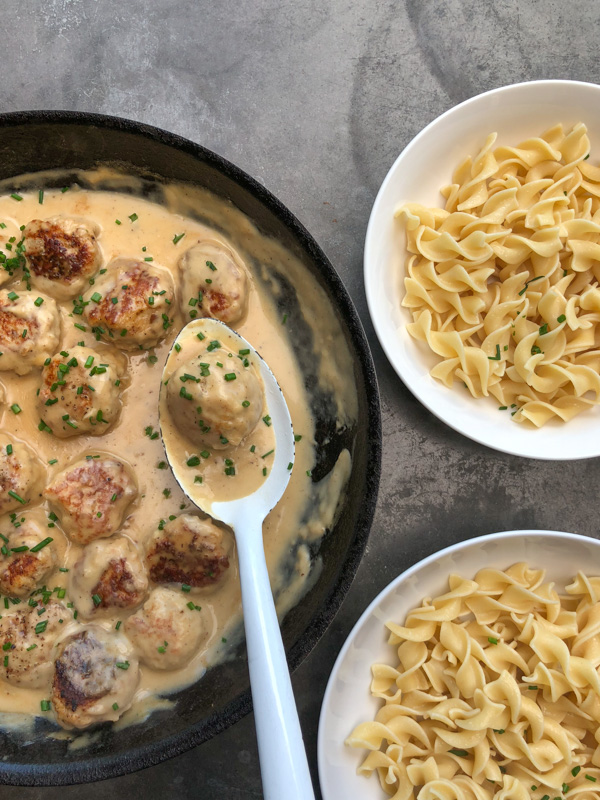 The first recipe made was a hit: Meatballs Marsala with Egg Noodles & Chives.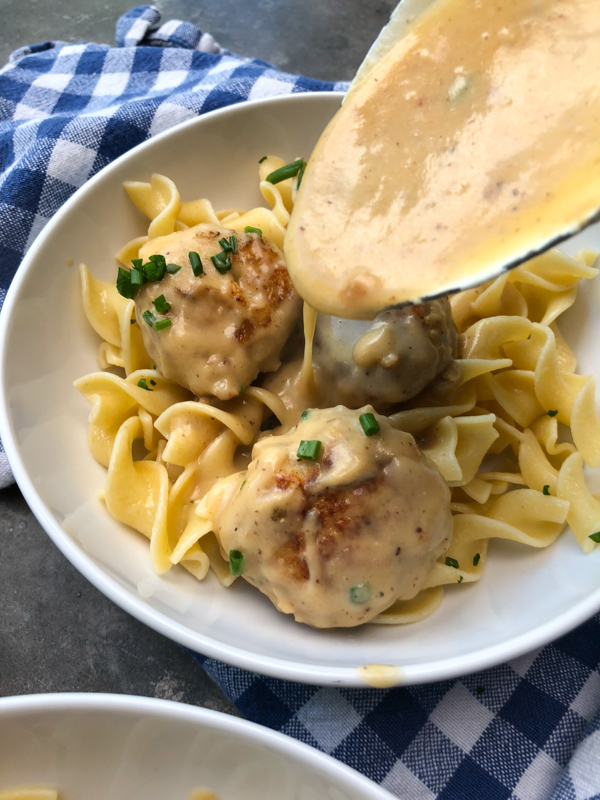 This one is definitely going into the rotation (for Casey and me at least!). They're light yet decadent. So tender and velvety!  Husband asked me to make more next time… and he didn't even complain that they were chicken and not beef. In other words, VICTORY.
Let's gather our ingredients: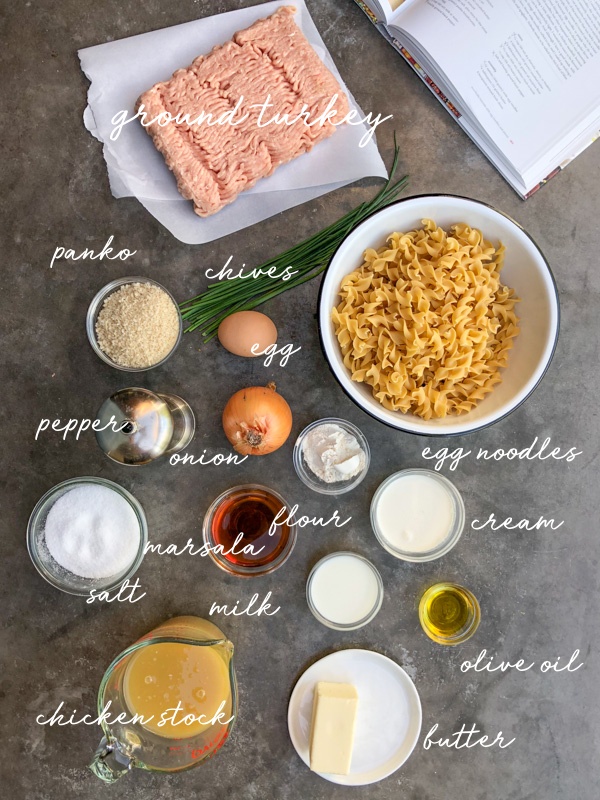 For all of you who asked on my Instagram story of DOING THIS ONION DANCE, my overalls are from GAP- AND THEY ARE IN STORES RIGHT NOW!!!
I love them, although sometimes I wish they were longer.
Don't look at my nail polish. I'm not a hand model. My brother is.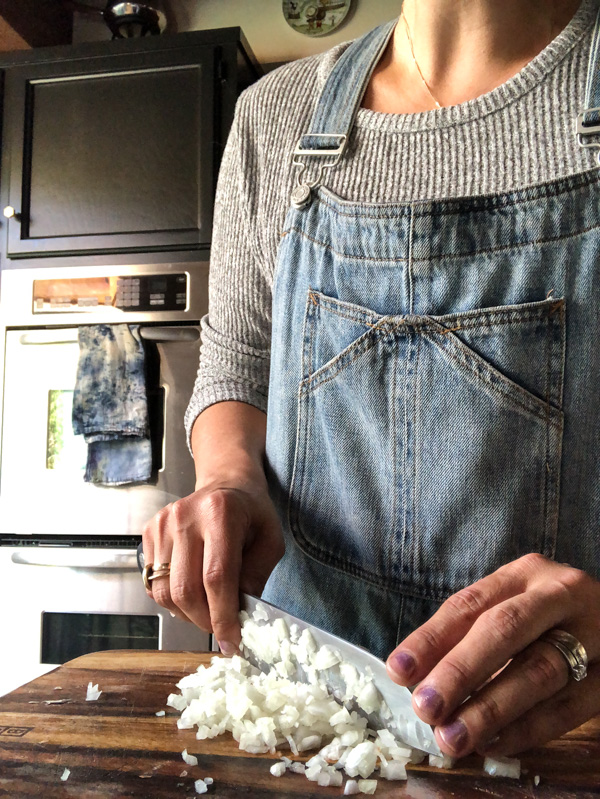 Onions get browned.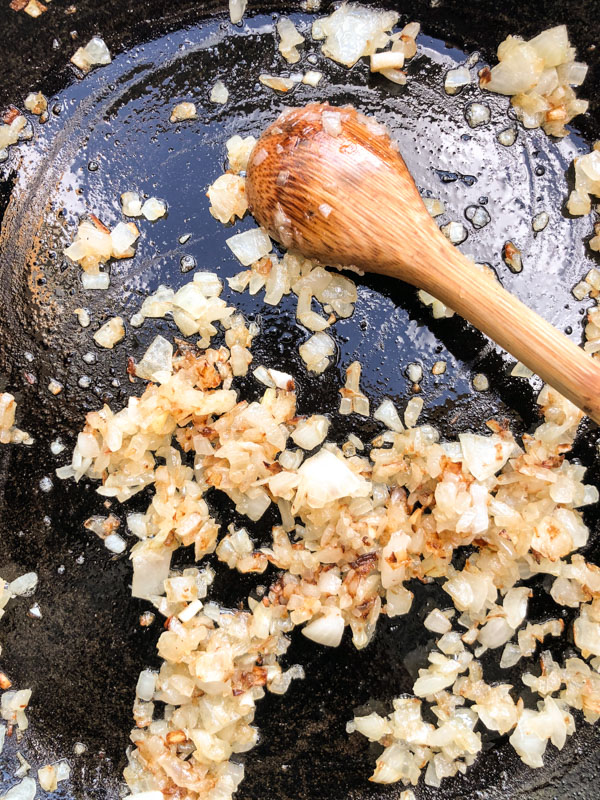 They go into the meatballs!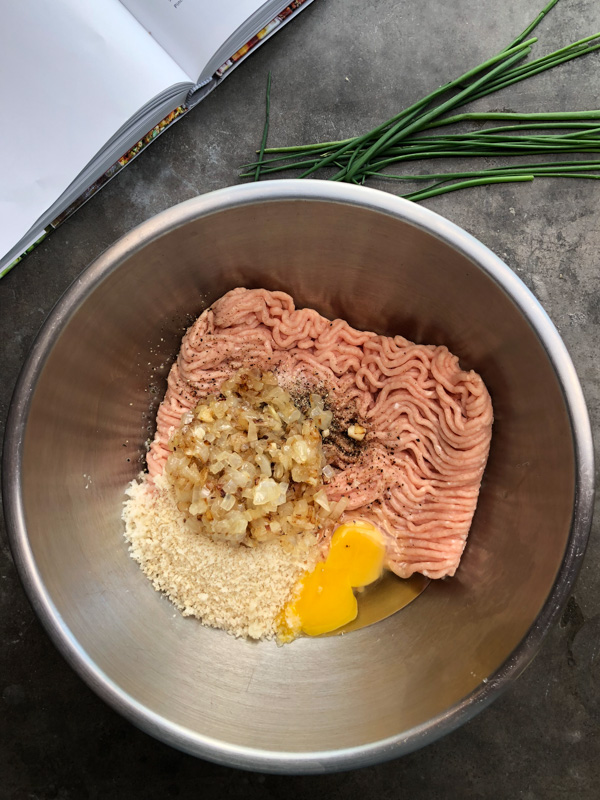 Roll it.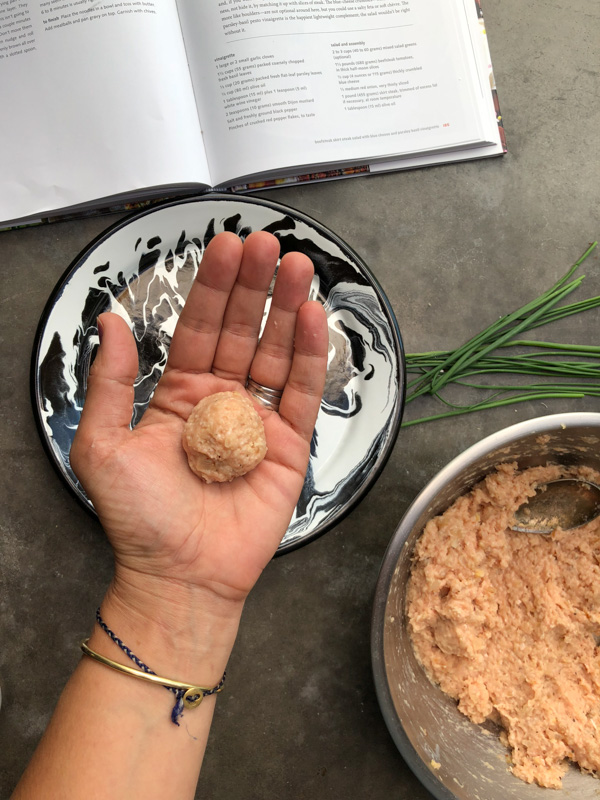 Continue!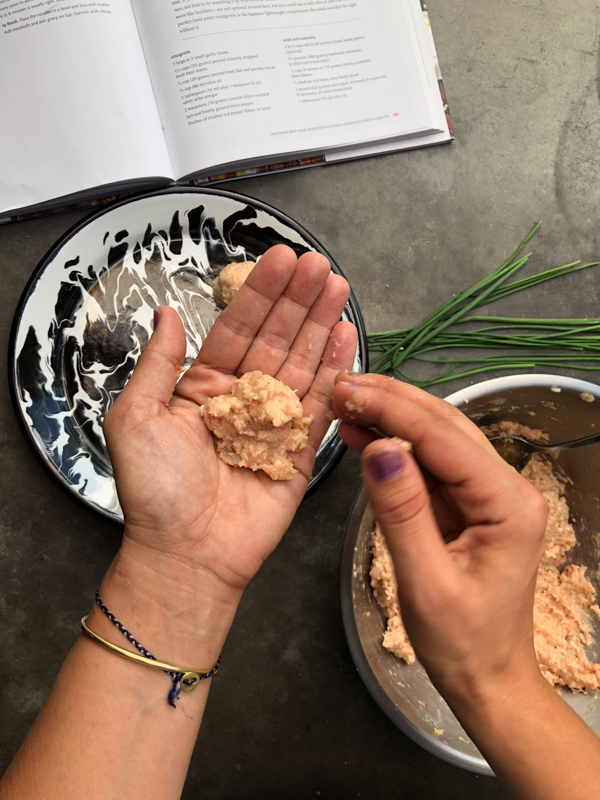 It's therapy.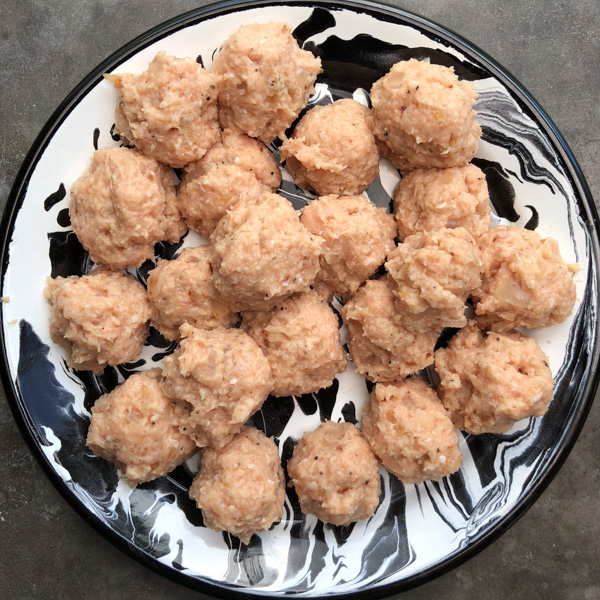 Meatballs get browned. Brown all sides. Set aside.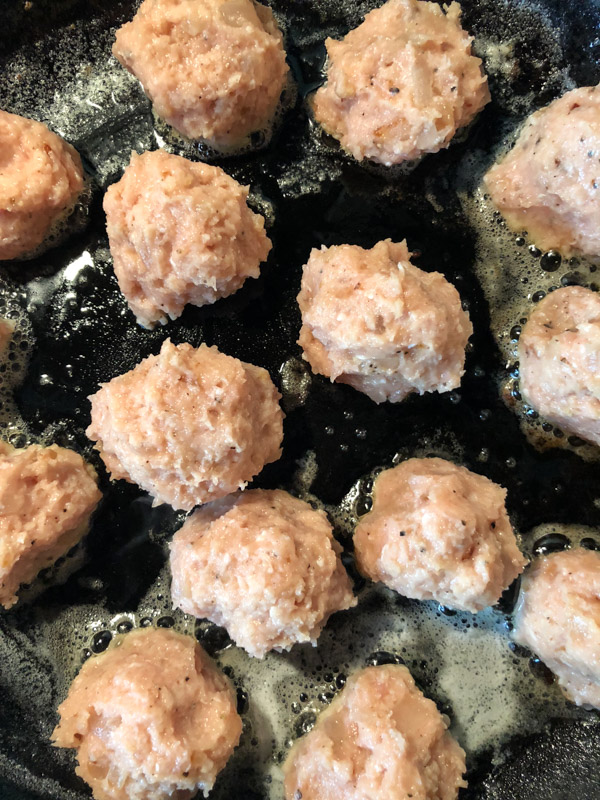 First, the Marsala goes into the pan. Then the butter!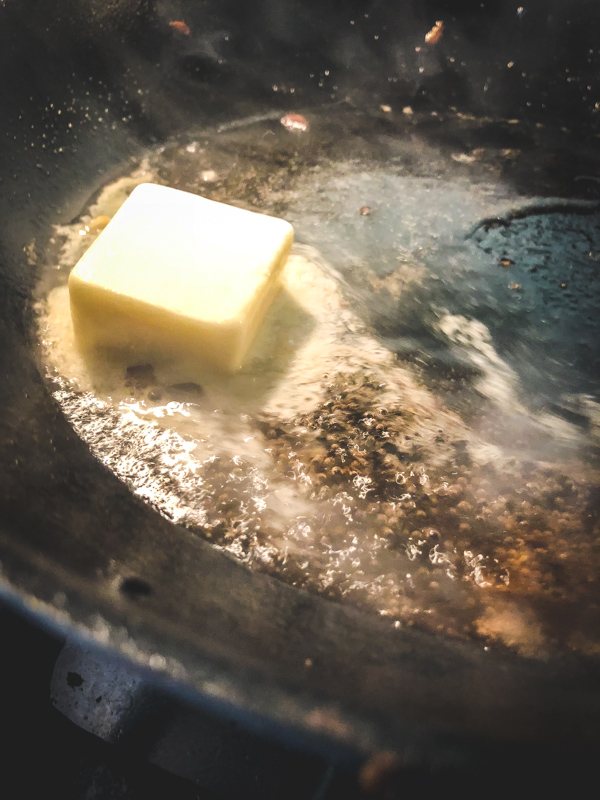 Followed by flour and then the stock and then the cream.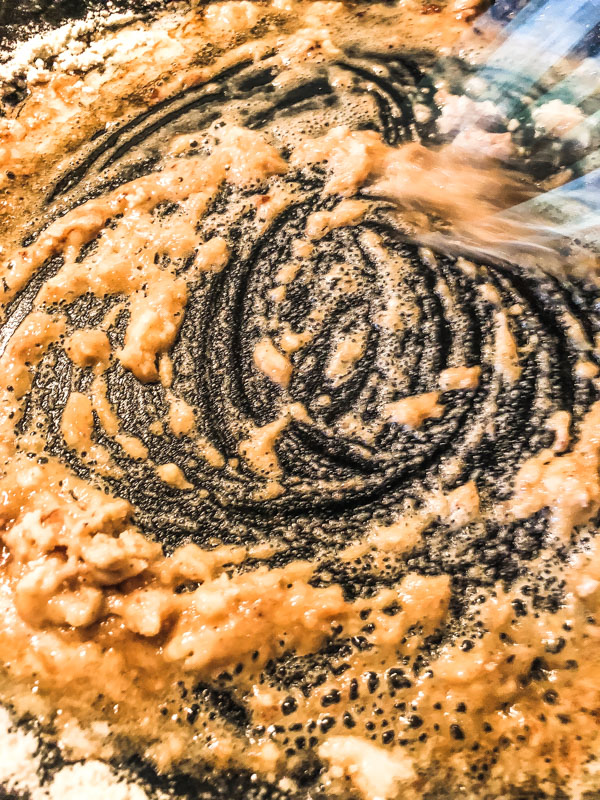 The gravy comes together fast. It makes me wonder why I don't make more gravy…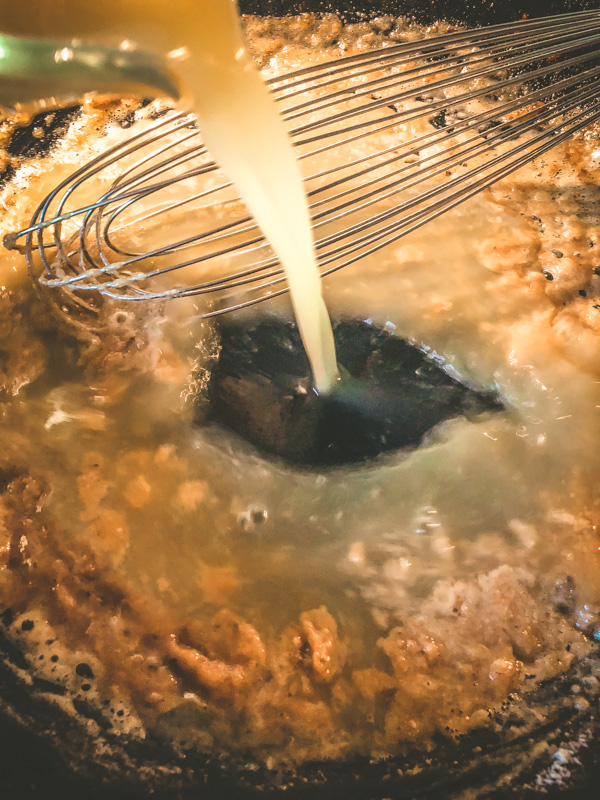 Meatballs simmer in the sauce to finish the cooking process. It also helps make the gravy delish.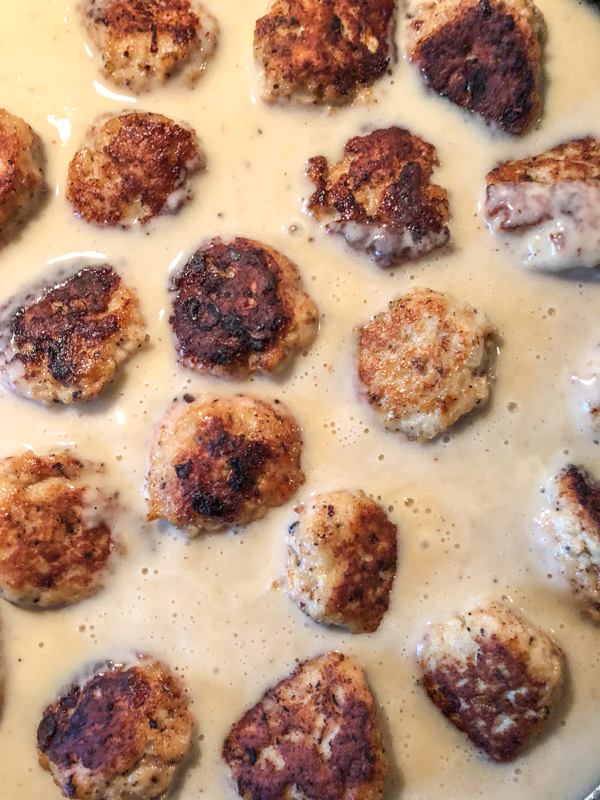 When Cooper was born, my mom made me some type of braised beef dish that we served with egg noodles.  So every time we eat egg noodles I get such happy memories of newborn baby/mom love.
In other words, HELLO BOWL OF COMFORT FOOD.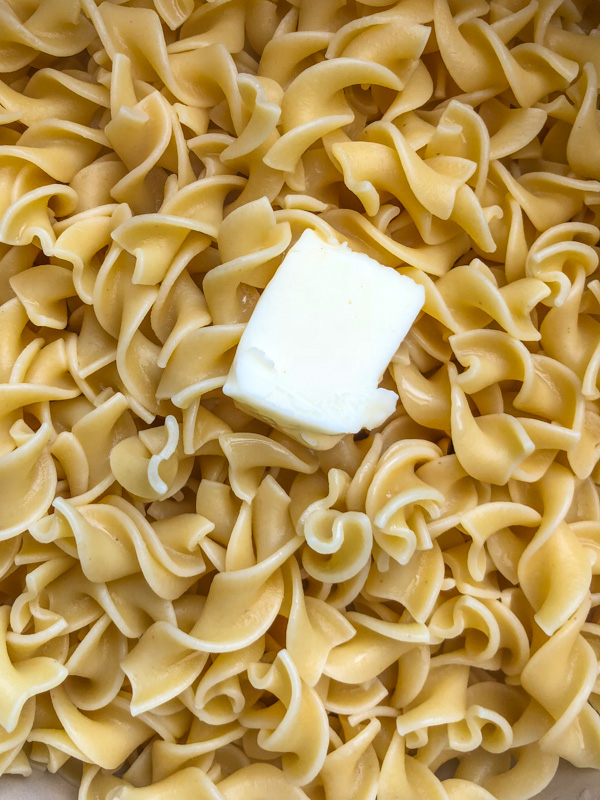 Chives give everything a good finish.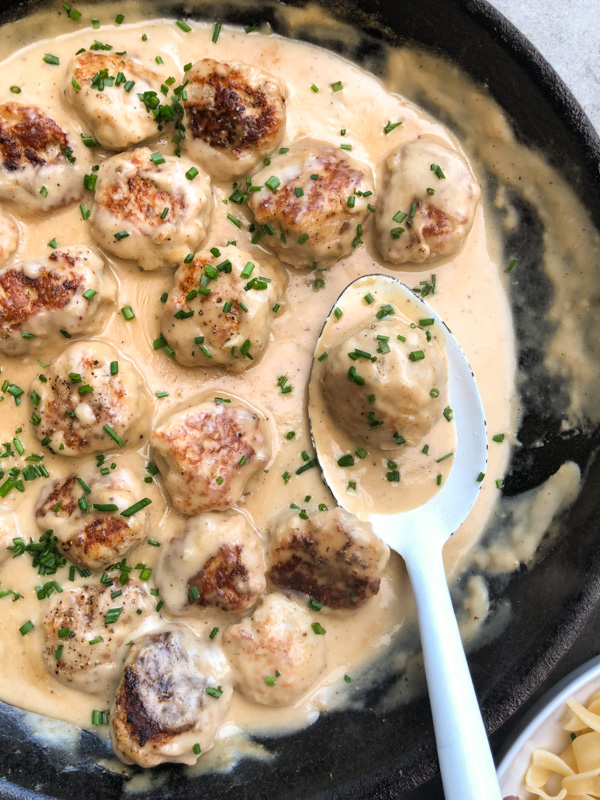 Fill your bowls with noodles.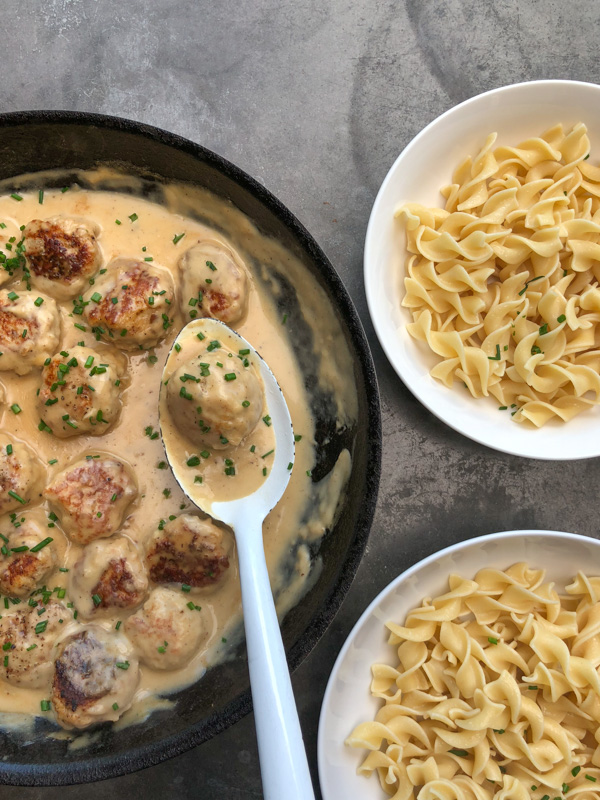 Yes.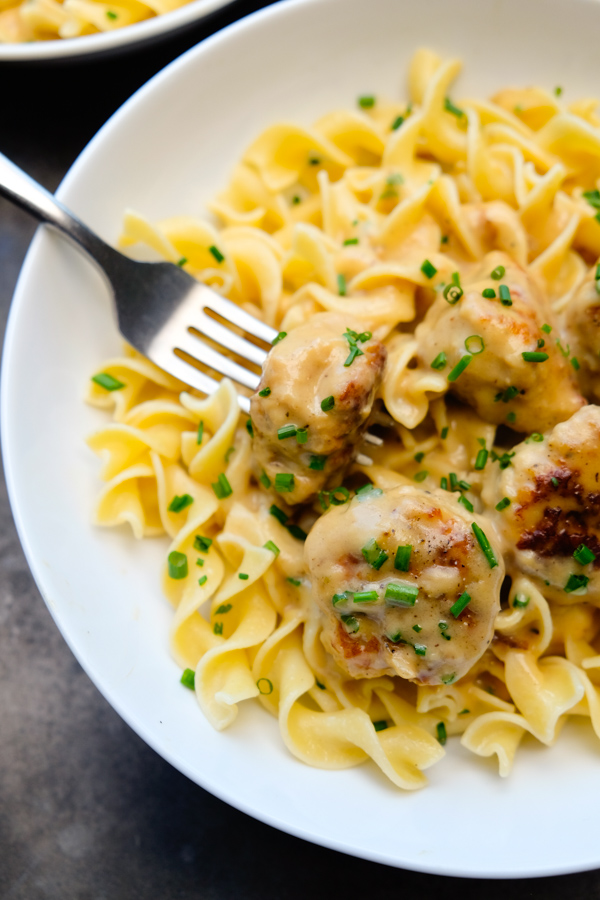 I like mine heavy on the gravy.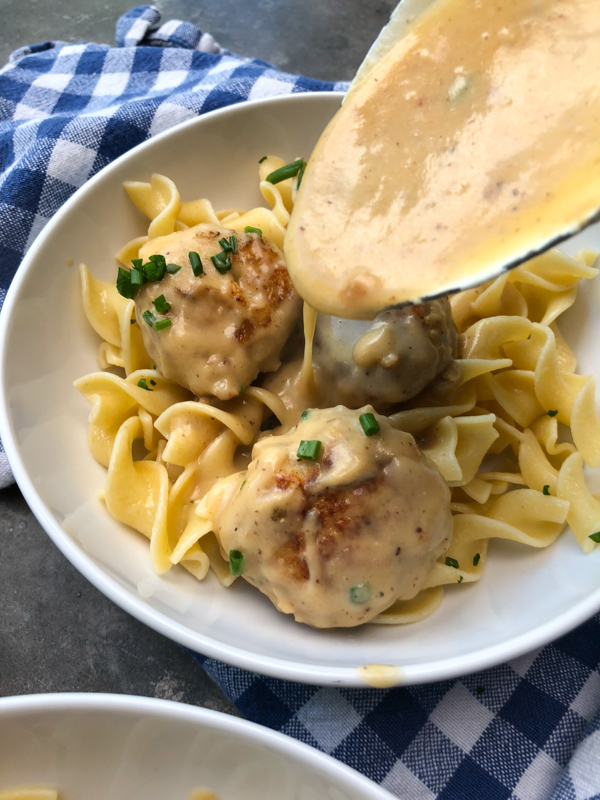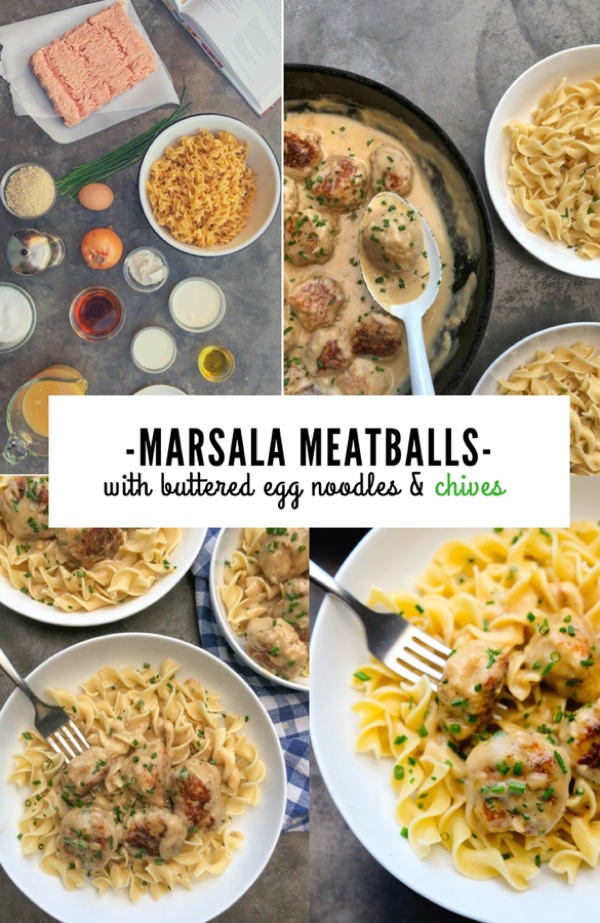 Meatballs Marsala with Egg Noodles & Chives

serves 4

recipe from Smitten Kitchen Every Day

for the meatballs:

1 lb. ground chicken
2 tablespoons olive oil
2 tablespoons unsalted butter
1 small yellow onion, minced
1 teaspoon kosher salt, plus more for the onion
1/2 cup panko breadcrumbs
1 large egg
1/4 cup milk (or water)
freshly ground black pepper

for the sauce

1/4 cup dry Marsala, sherry or Madeira
3 tablespoons unsalted butter
3 tablespoons all-purpose flour
1 3/4 cups chicken stock or broth
1/4 cup heavy cream
salt and freshly ground black pepper

for assembly

12 oz. wide egg noodles
1 tablespoon butter
4 teaspoons minced fresh chives

to make the meatballs:

Place the chicken in a large bowl. Heat a large heavy saute pan over medium heat. Add half the olive oil and butter. When the oil & butter is hot, add onions and a pinch or two of salt. Cook, stirring until the onion is a deep golden brown, 5 to 7 minutes. Cool slightly and, then add to the bowl with chicken, along with panko, egg, milk or water, 1 teaspoon salt, and many grinds of black pepper. Stir to combine. Scoop out 2 tablespoons of the meatball mixture and form meatball with hands. Repeat with remaining meat mixture.

Add the remaining butter and oil to your frying pan over medium heat. Arrange the meatballs in one layer. They will seem very soft, but as soon as they've been cooked for a couple of minutes they will begin to hold together better. Brown on all sides and remove with a slotted spoon and drain on paper towels.

to make the sauce:

Pour in the Marsala, and simmer until it's almost completely cooked off, scraping up any browned bits that have been stuck to the pan. Add the butter to the pan and let it melt, then whisk in the flour, cook the mixture stirring for 1 minute. Slowly add the broth, whisking the whole time. Add the cream, and bring the mixture to a simmer, then add salt and pepper to taste. Return the meatballs to the pan, turn to coat them in the sauce, reduce the heat to medium-low and cover; let them simmer in the sauce for 10 minutes. Check meatballs to see if they're cooked through. Add more cooking time if needed.

meanwhile, cook the noodles:

Bring a large pot of salted water to a boil, cook the noodles according to package directions. Drain.

to finish:

Place the noodles in a bowl and toss with butter. Add meatballs and pan gravy on top. Garnish with chives.