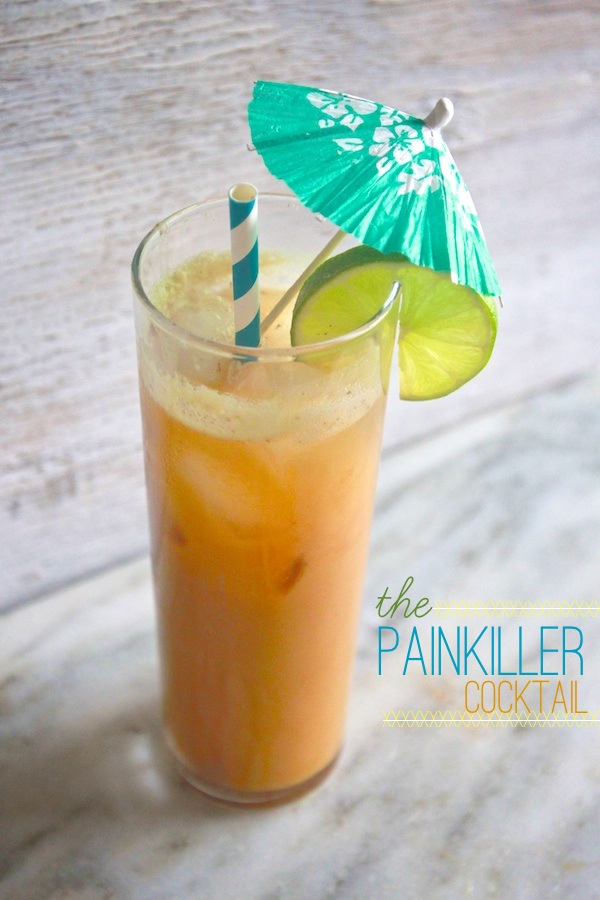 I am kind of a sucker for cocktails that come with a warning. So, Ahem.
Warning: THIS ONE IS CRAZY (in a good way). But– Beware. It's a drink that goes down a little tooooooo smoothly. It's sweet, TROPICAL and totally refreshing but all of a sudden, it sneaks up on you!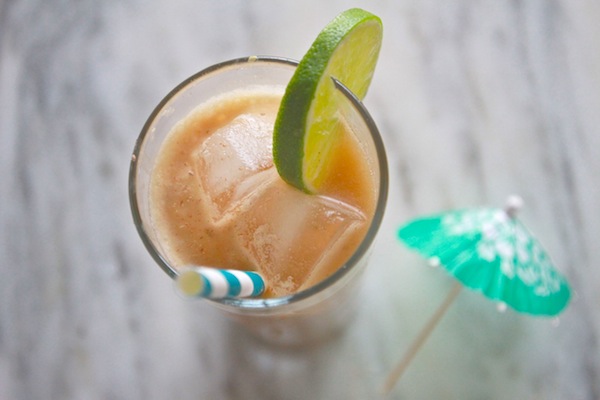 The first time I had one was at a fabulous Tiki Bar called Forbidden Island in Alameda. We ended the night with a gigantic shared drink that was lit on fire…surrounded by 4 straws… The painkiller was just a drop in the bucket that night. That night ended in Taco Bell…7 layer burritos and nachos bell grande, OMG.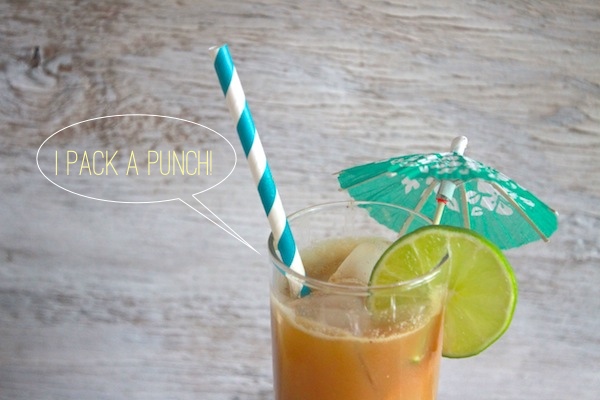 The second time I had a painkiller, I was hanging out with the same friends in Carmel and we made a batch to reminisce over that crazy tiki bar night. What I remember from our Carmel night is that three of the four of us were laying on the floor after drinking them feeling numb and saying, "OMG!!! IT REALLY IS LIKE A PAINKILLER!" There's just something wild about the combination of rum, pineapple juice, orange juice, coconut cream and nutmeg. Painkiller is the perfect way to describe it. Who needs a chiropractor when you can have a cocktail?
And we're off!
I realized that my blog is very tropical this week with this drink & my Tangerine Sherbet!
The reason? I was just looking at one of my weeks from last year….in MEXICO. Sigh. Mama needs a tropical vacation!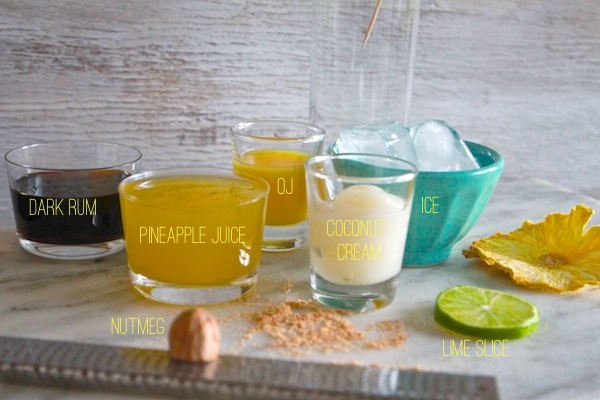 Everything except the nutmeg goes into a cocktail shaker!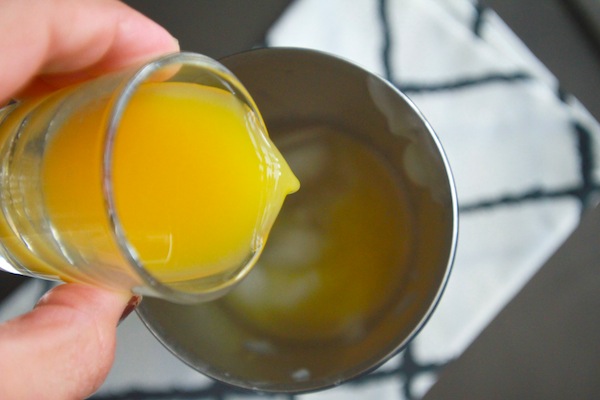 Mix it up!!! The color is almost like milky iced coffee.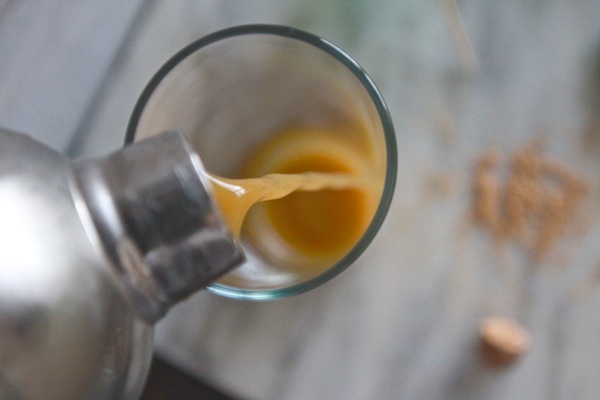 Top with extra ice. Grate fresh nutmeg on top.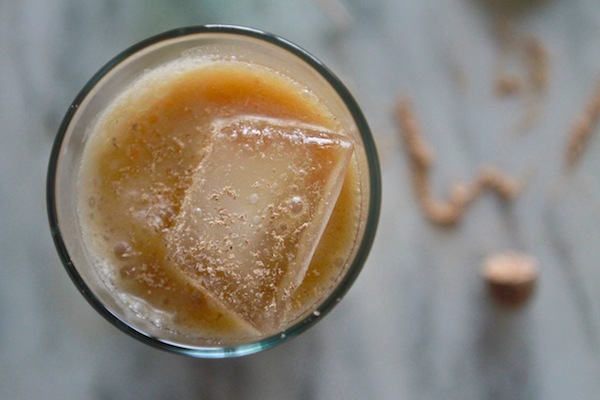 Add in your cocktail umbrella and a slice of lime and you're one step closer….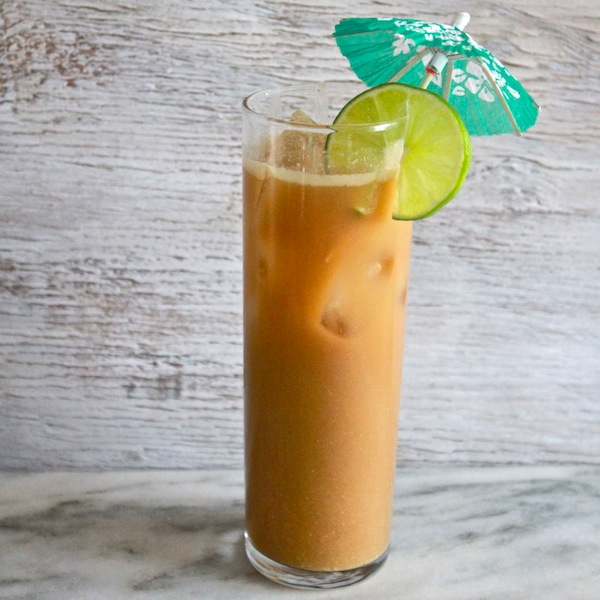 To feeling no pain!

The Painkiller Cocktail

makes 1 drink

recipe from Wiki How

2 oz. dark rum

4 oz. pineapple juice
1 oz. orange juice
1 oz. sweetened coconut cream (I used Coco Lopez)
5 ice cubes
freshly grated nutmeg
slice of lime, for garnish

In a cocktail shaker, combine rum, pineapple juice, orange juice, coconut cream and 3 ice cubes. Shake for about 10 seconds and pour in a tall glass. Add additional ice cubes to the glass and top with freshly grated nutmeg. Garnish with slice of lime & a cocktail umbrella.