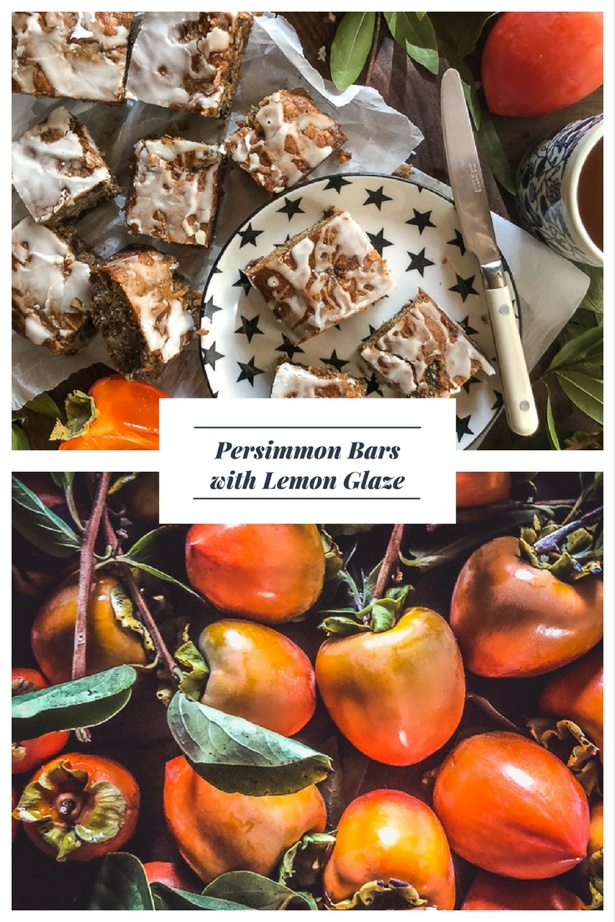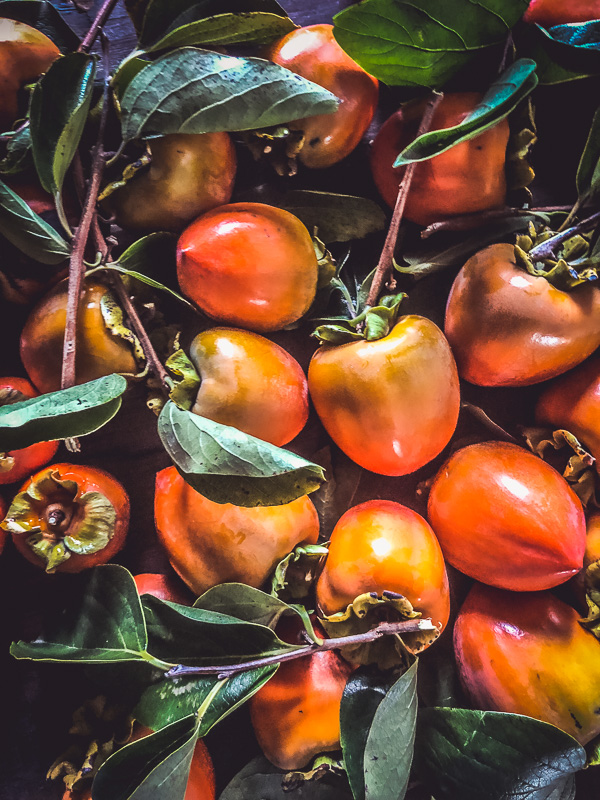 So, your super cute neighbor who reminds you of your late grandfather gives you over 5 lbs. of persimmons… WHAT DO YOU DO???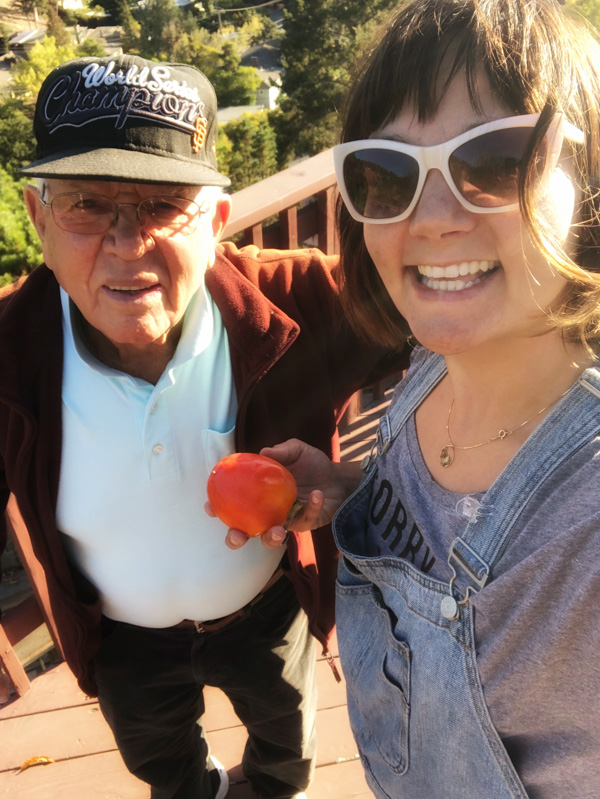 You look up PERSIMMONS in the back of all of your cookbooks and find a recipe that looks intriguing and doesn't require a trip to the store because you don't feel like putting a bra on and your pantry is stocked. That's when you make these super moist (sorry) and delicious Persimmon Bars with Lemon Glaze.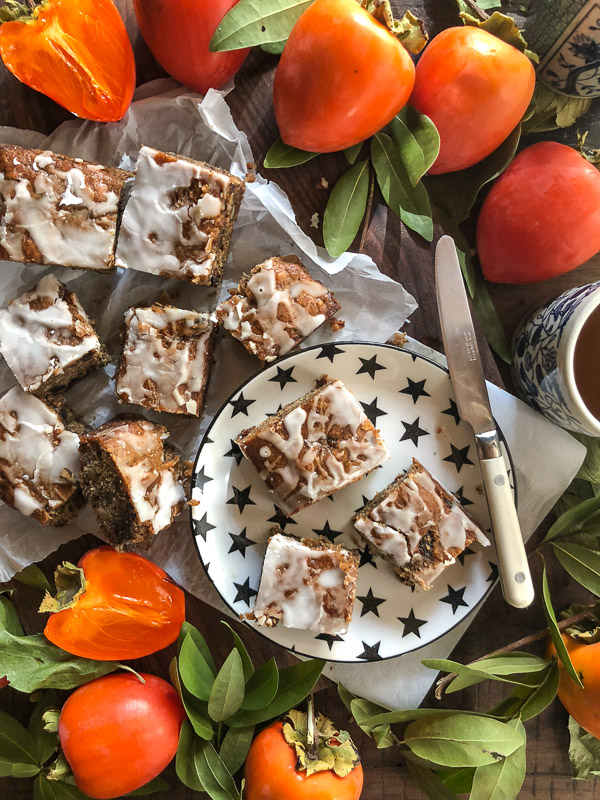 They taste like carrot cake but there's no carrot in them…just persimmons. So, there ya go! A recipe to help you dip into that persimmon hoard given to you by a generous neighbor. And OF COURSE, you share the cake (or two!) with said neighbor. This IS the season of giving thanks, after all!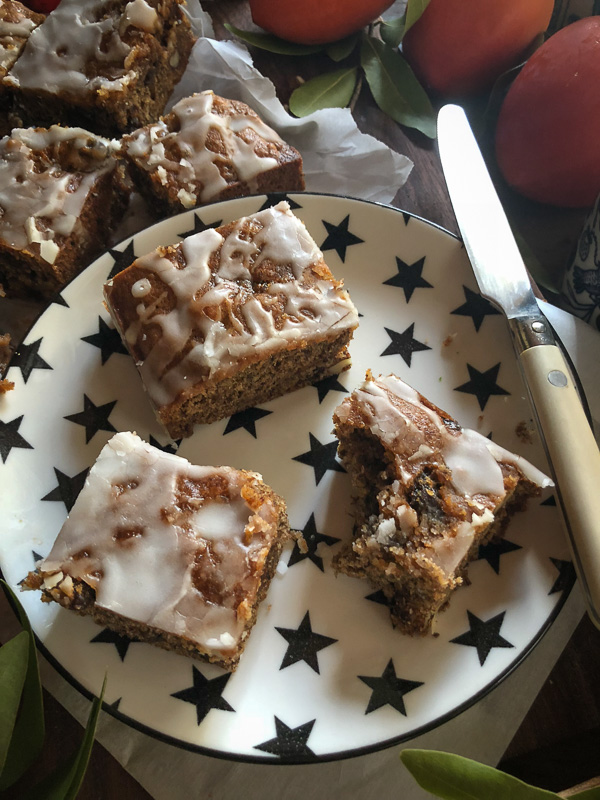 Let's gather our ingredients.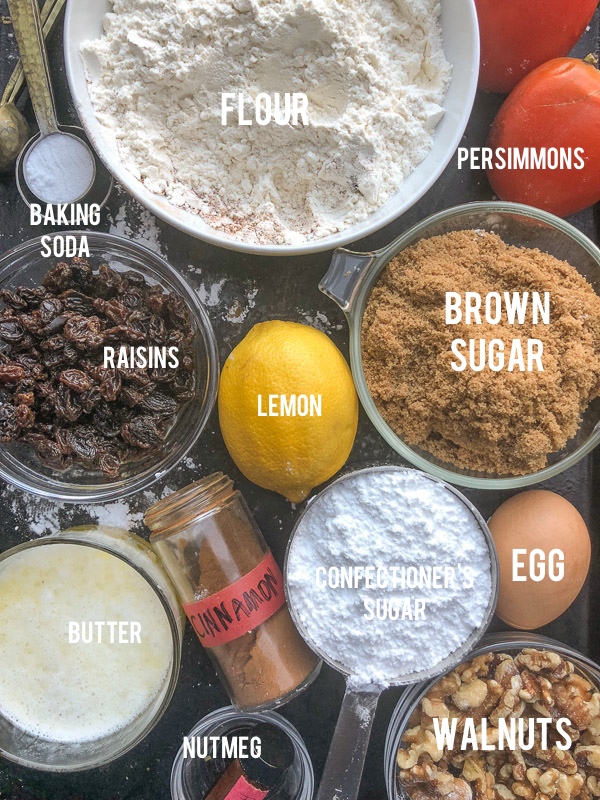 We first undress the persimmons!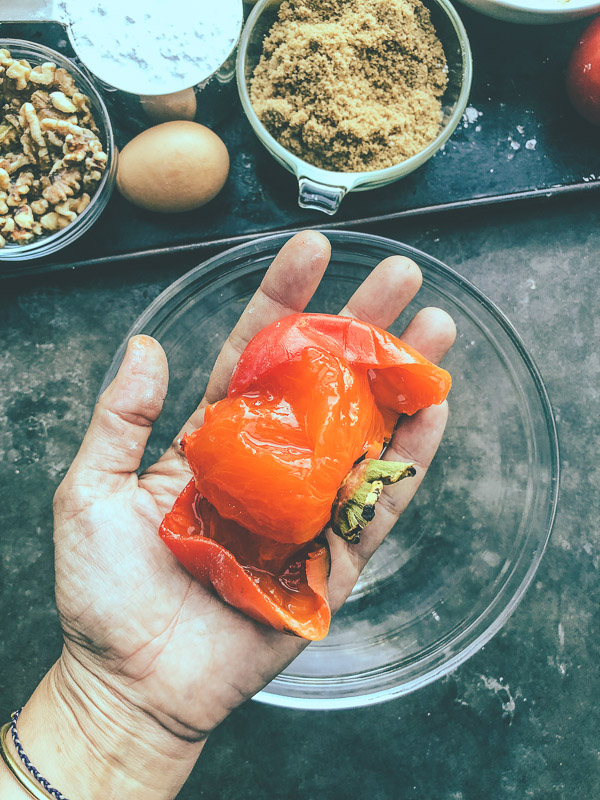 They go into a bowl with baking soda. This makes the cake fluffy!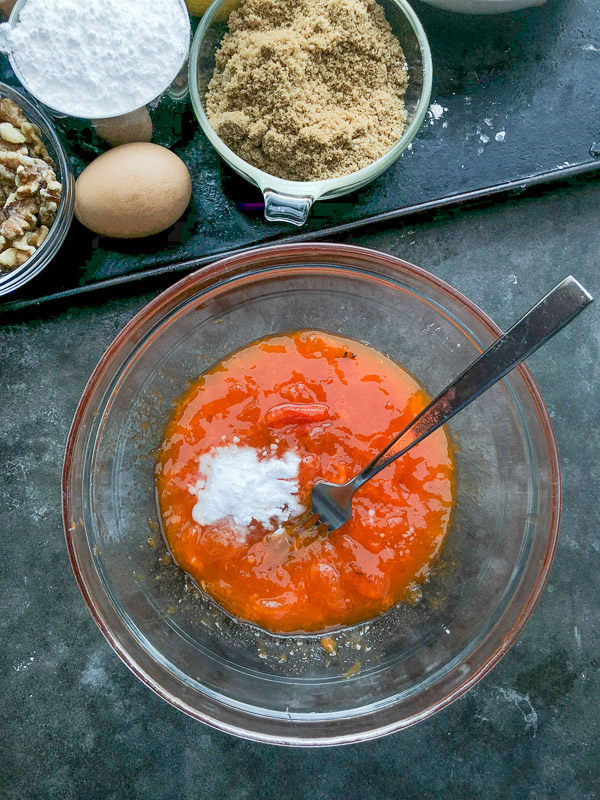 Hey sugar!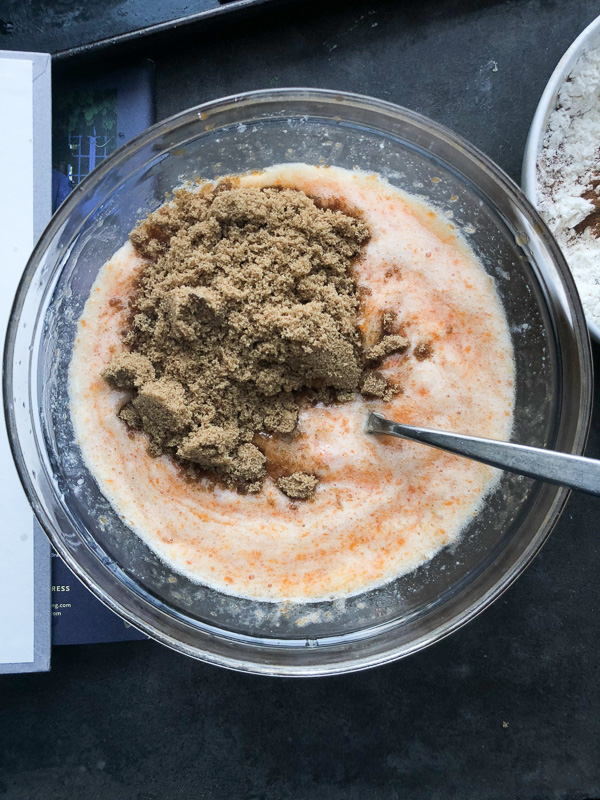 Dry meets wet!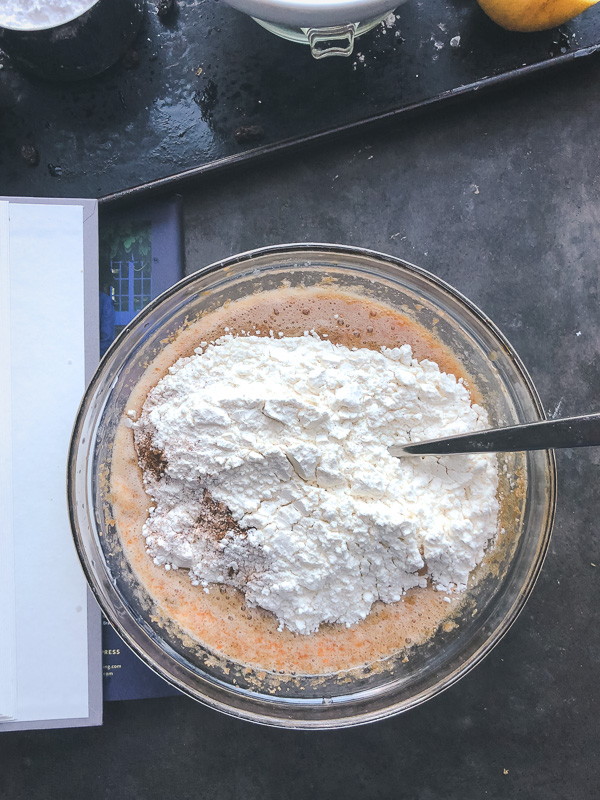 Walnuts & Raisins = two things that prevent my child from partaking in this experience. He likes them independently but not in a cake…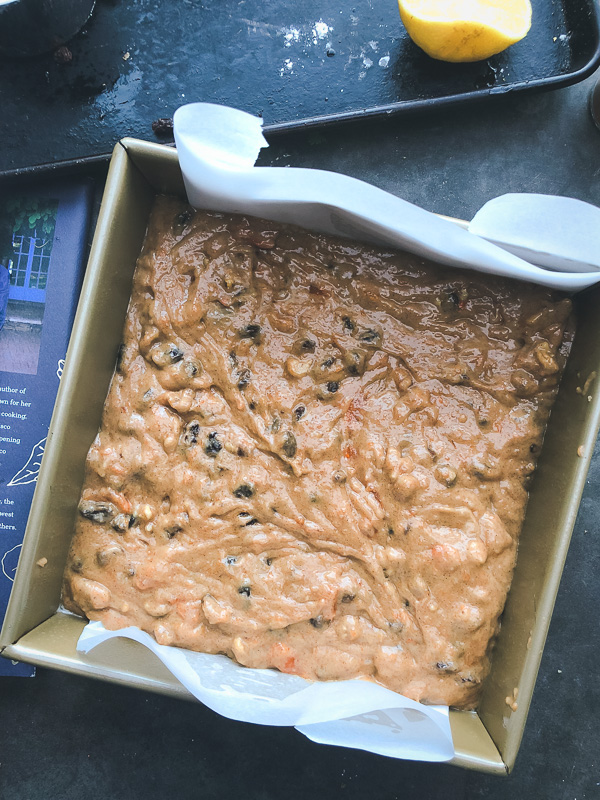 Batter's up!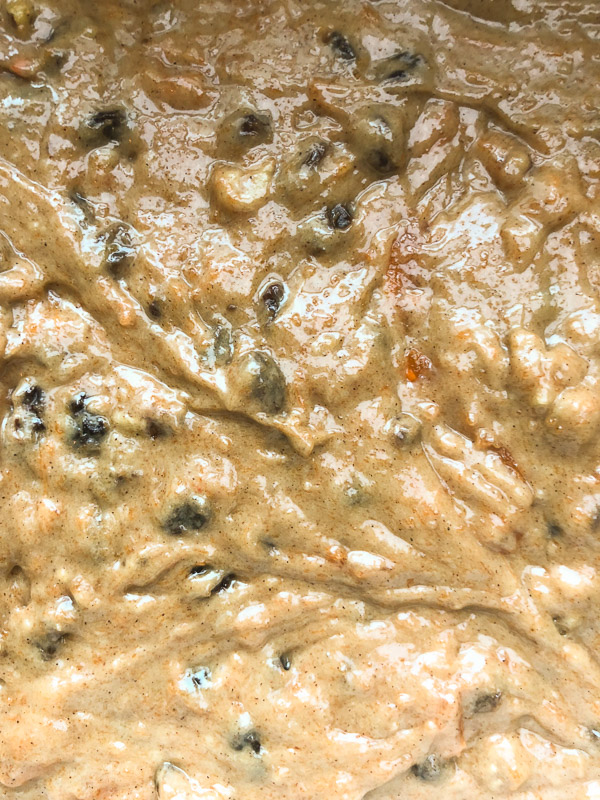 And then we bake!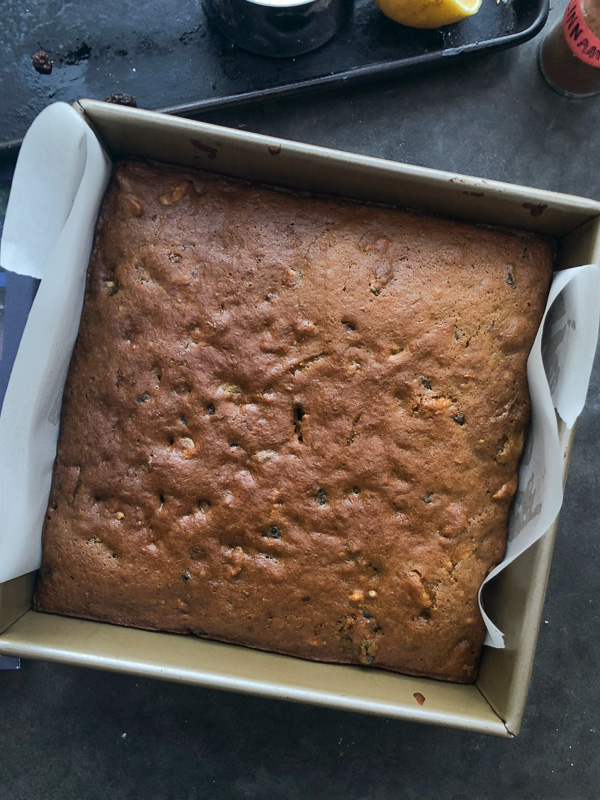 Mix a glaze with remaining lemon juice & confectioner's sugar.
Get a helper to glaze!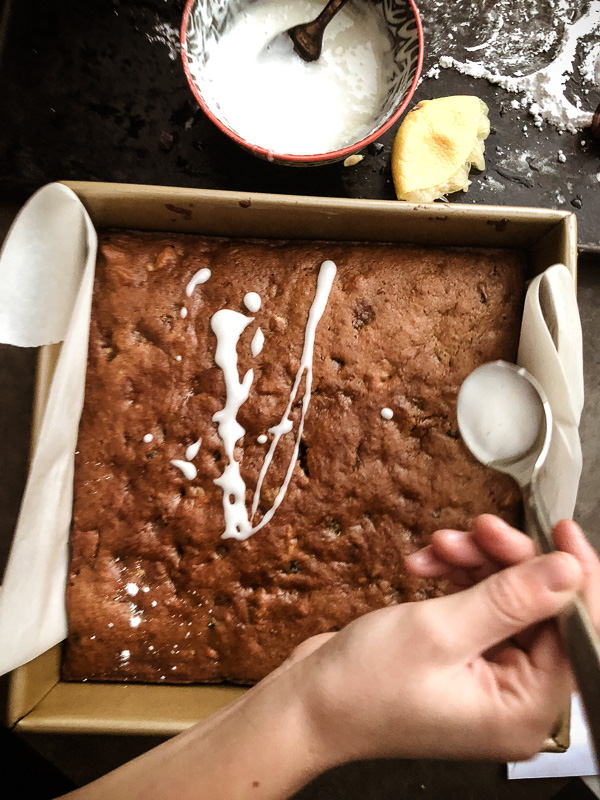 Hello, lover.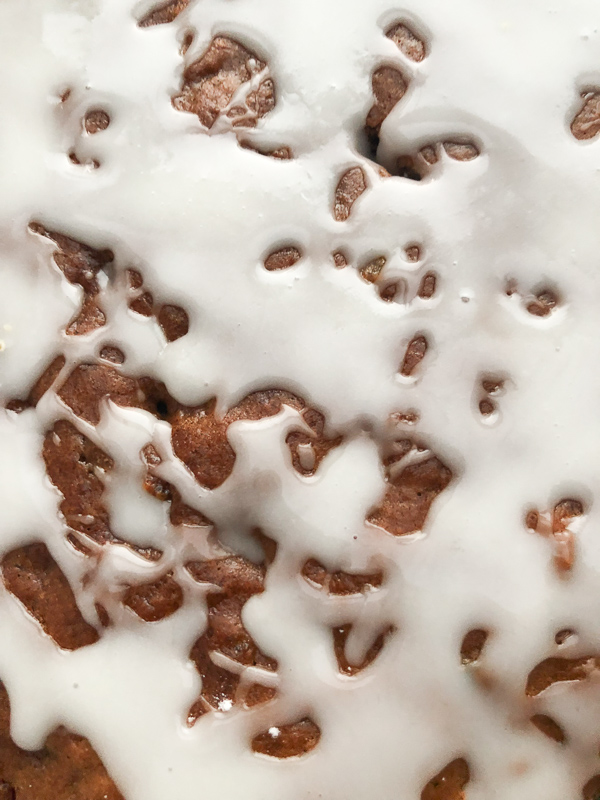 Have a peek inside!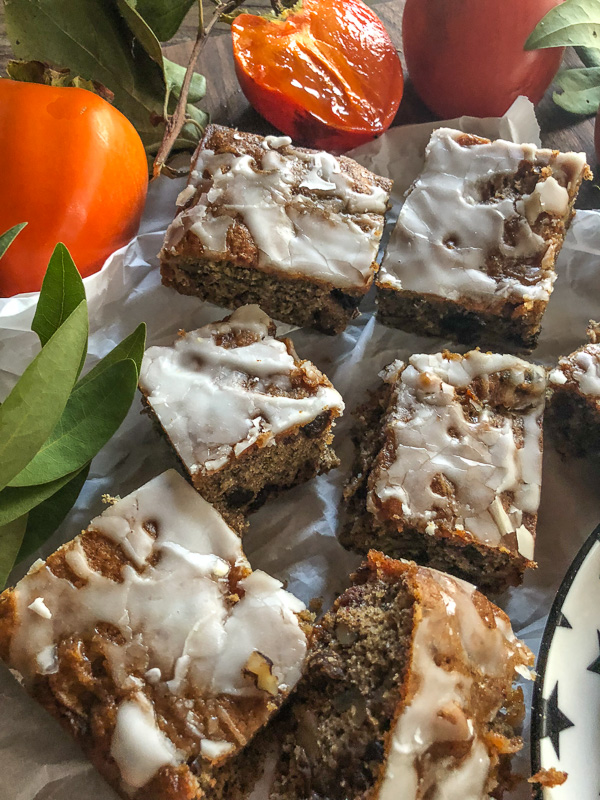 Cut them up!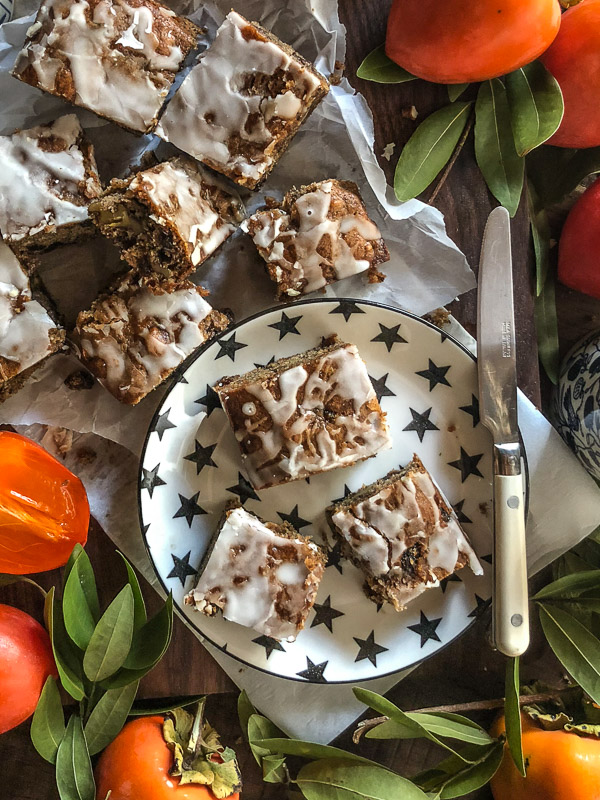 Enjoy with friends & neighbors
makes about 12 bars

recipe slightly adapted  from The New Vegetarian Cooking for Everyone

2 ripe hachiya persimmons
1 3/4 cups all-purpose flour
1 1/2 teaspoons ground cinnamon
1 teaspoon freshly grated nutmeg
1 teaspoon baking soda
1/4 teaspoon kosher salt
juice of 1 lemon
1 egg
1 cup brown sugar
1/2 cup melted butter (1 stick)
1 cup raisins
1 cup chopped walnuts
1 cup confectioner's sugar

Heat the oven to 350F. Butter or oil a 9 x 9 baking pan.

Cut open the persimmons and scoop out the pulp. There should be about 1 cup.

Put the flour and spices together in a bowl and mix them together with a whisk.

In another larger bowl, beat the pulp until it is smooth, then stir in the baking soda. This will change the texture of the persimmon. Next add the salt, 1 1/2 teaspoon lemon juice, the egg, and sugar, then pour in the melted butter and stir together.

Add the flour mixture to the wet ingredients. Followed by the raisins and walnuts. Spread the batter into the prepared pan and bake until risen, firm and lightly browned on top, about 25 minutes. Remove and let cool in the pan.

Mix the remaining lemon juice and confectioner's sugar together so the texture resembles thick cream. When the bars are cool, drizzle the glaze evenly on top. Cut into pieces and serve.