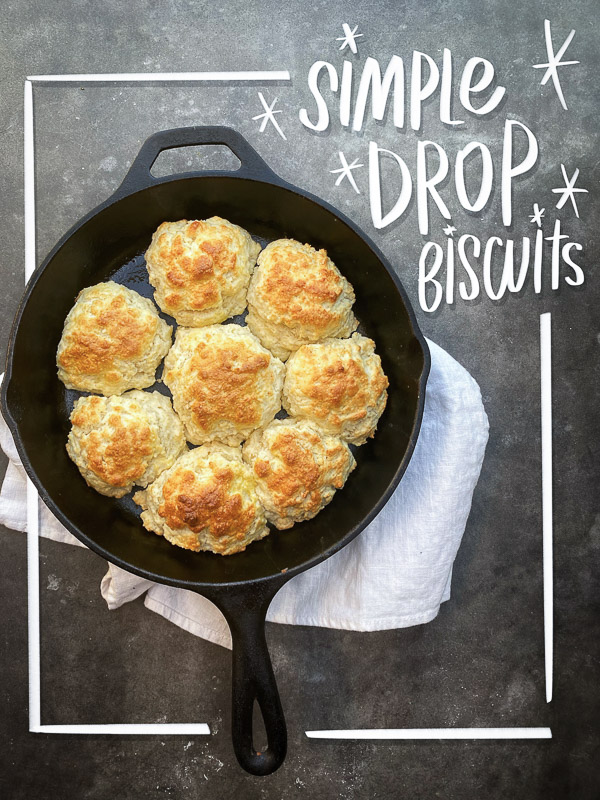 Even though I don't have a lot of flour at my disposal right now (social distancing from coronavirus), I have made these Simple Drop Biscuits twice since we've been sheltering in place. Hello, comfort food.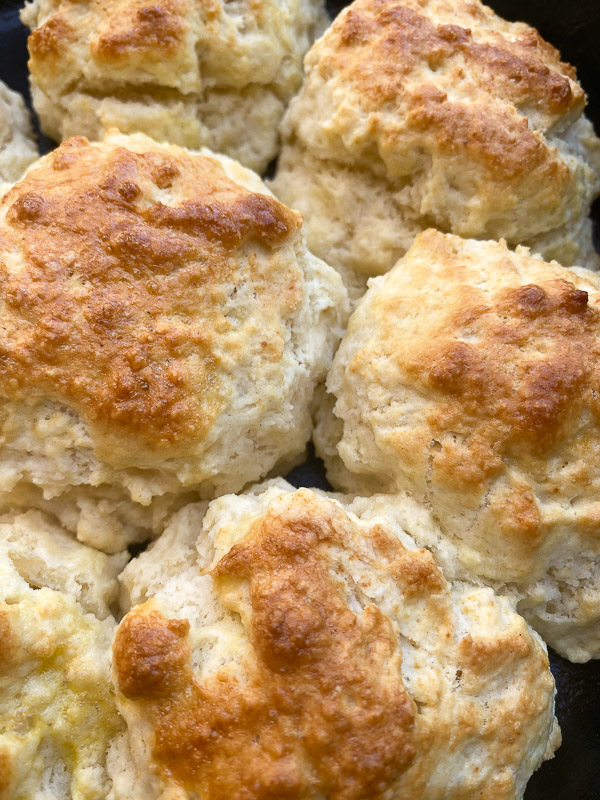 They make me think of my grandma, who was able to whip anything up on a whim because she stocked her pantry to the nines. She would have enough flour to make these drop biscuits every day for the next few months.
I was already prepped with toilet paper before this all went down (phew!), so you know, priorities…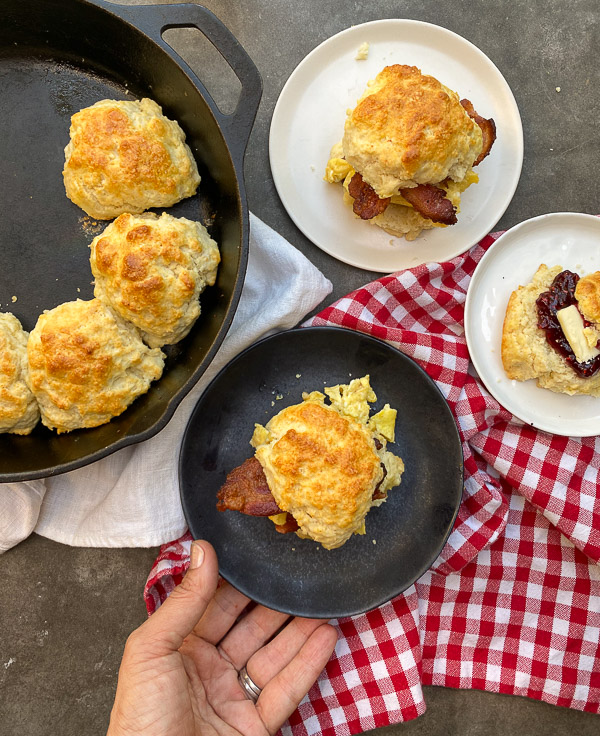 I love biscuits but I don't really like rolling out the dough or cutting them. I tend to overwork it and my dough doesn't always rise as much as I want it to. You too?
However, this dough is a dream. I like that I don't have to have buttermilk (we always have milk!) and I can just scoop them out into a skillet to bake. No rolling out.
It was nice to have these in our house this week. These simple pleasures, like surprising your family with biscuits help keep memories of good times alive.
Ingredients are gathered.
So simple, right?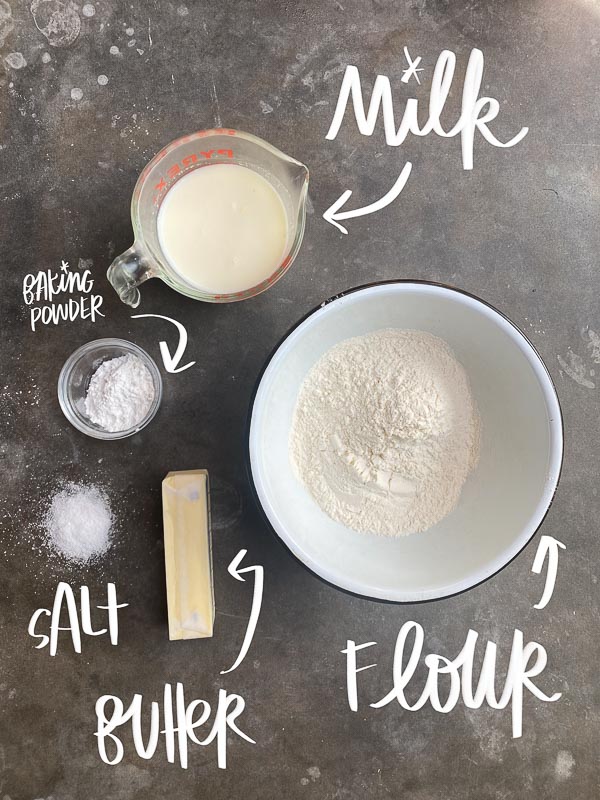 Make sure your butter is cold.
I use salted butter because I don't bake enough to buy unsalted butter regularly.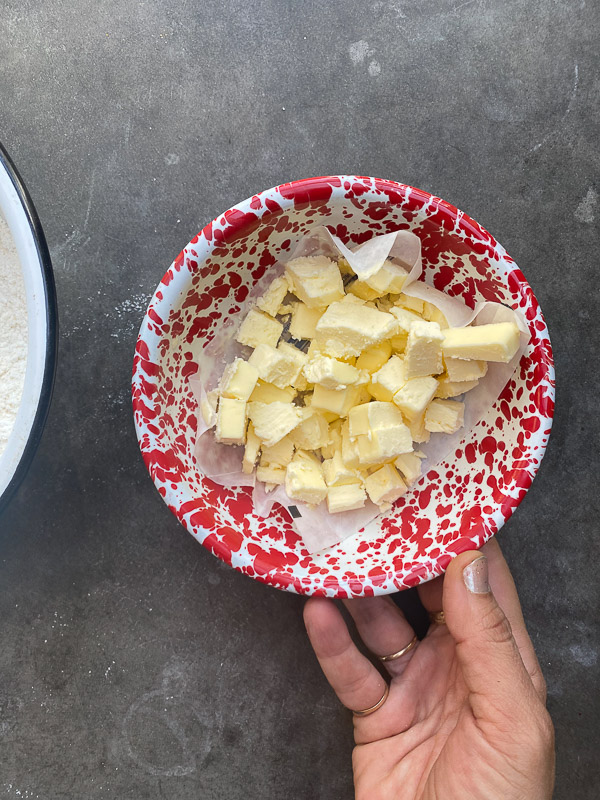 Cut the butter into the flour/baking powder/salt mixture.
This is my Mom's pastry cutter and that pleases me greatly!
#keepgriefweird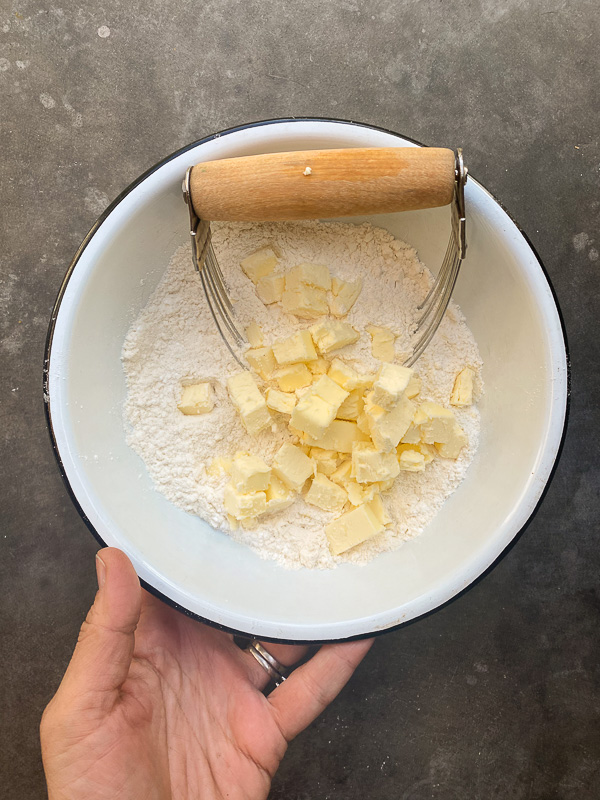 Milk goes in after you've cut the butter into the flour.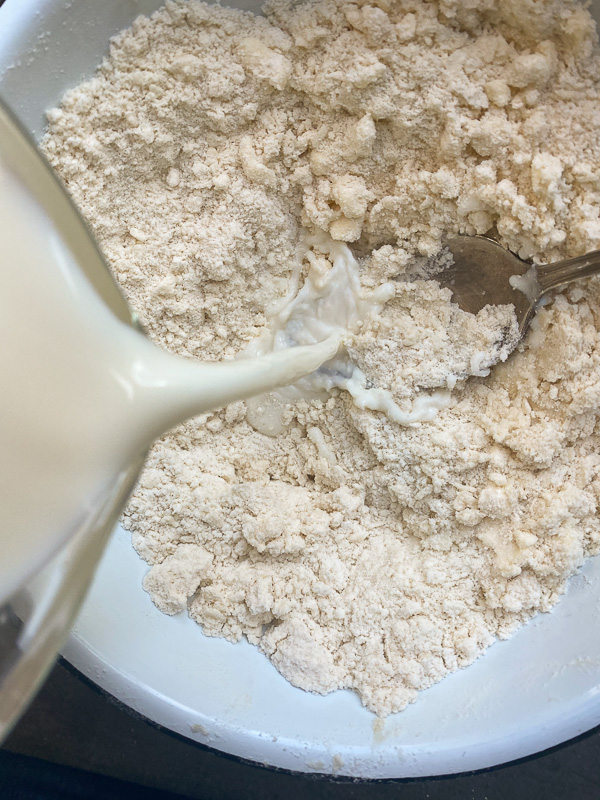 Dough!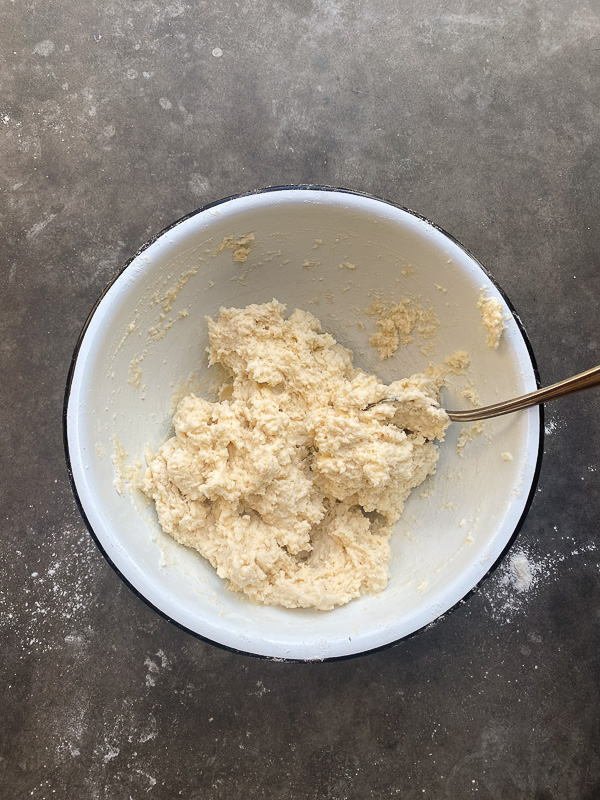 Spray a skillet with cooking spray. Scoop the biscuit dough into the skillet.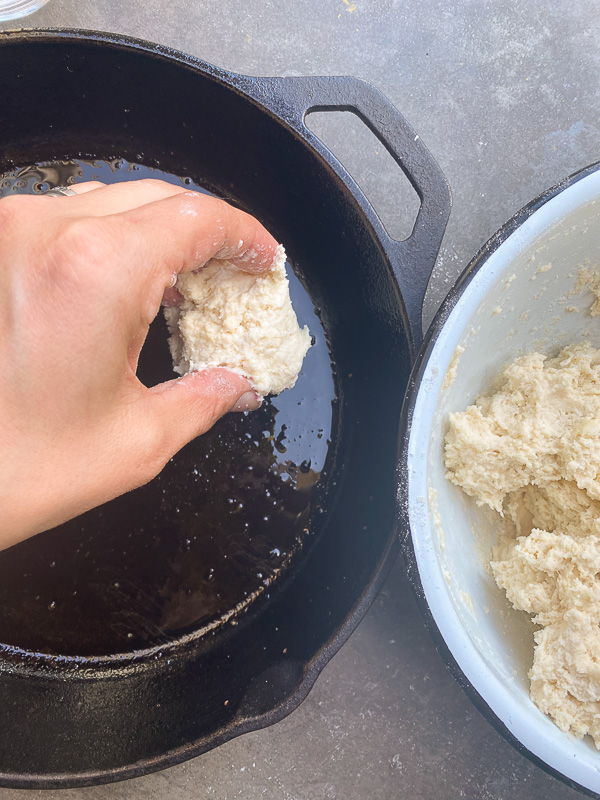 Do a little egg wash brush.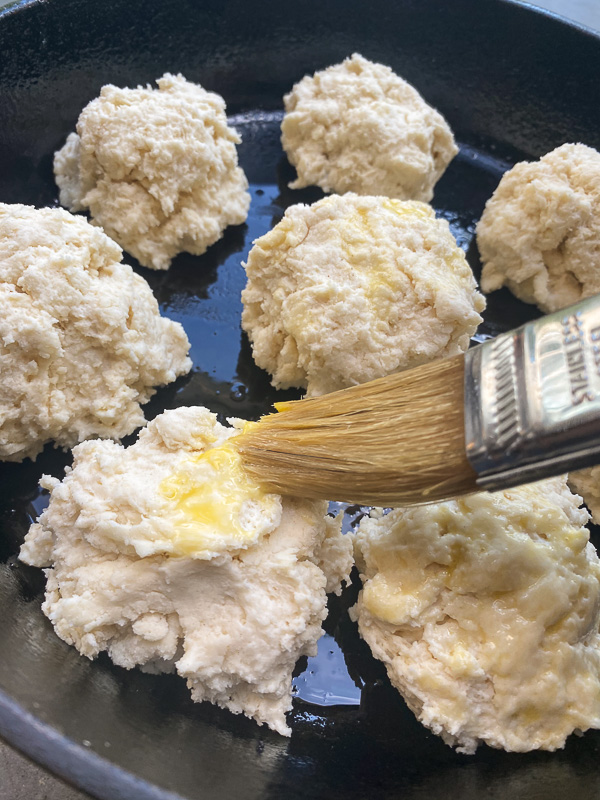 Ready for their baking session.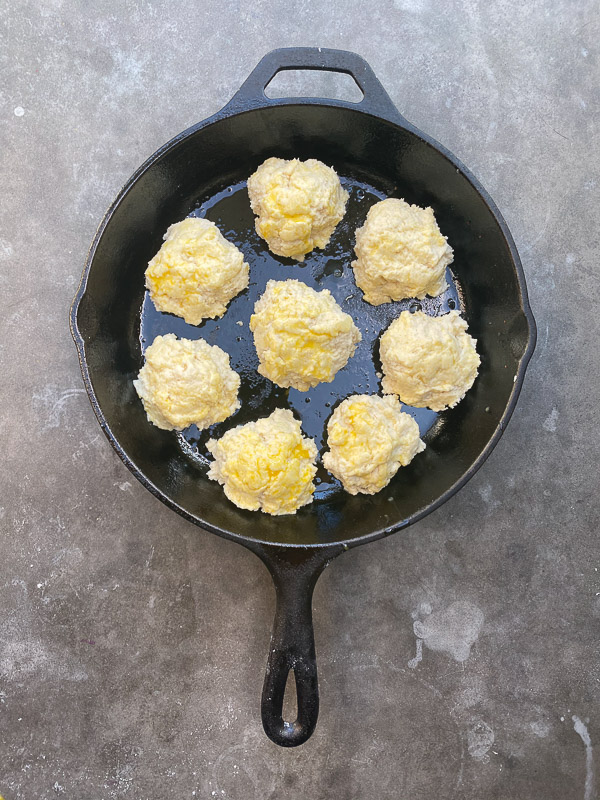 A good start to the morning.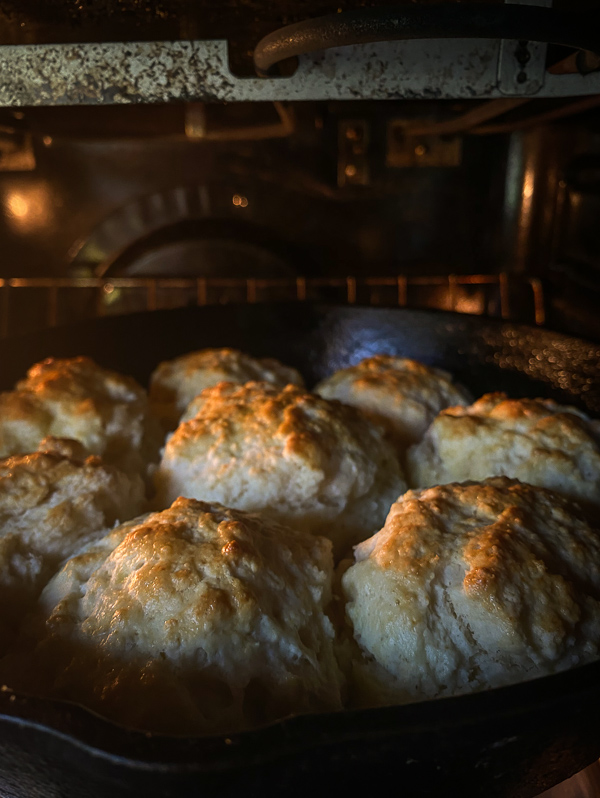 These little puffy things!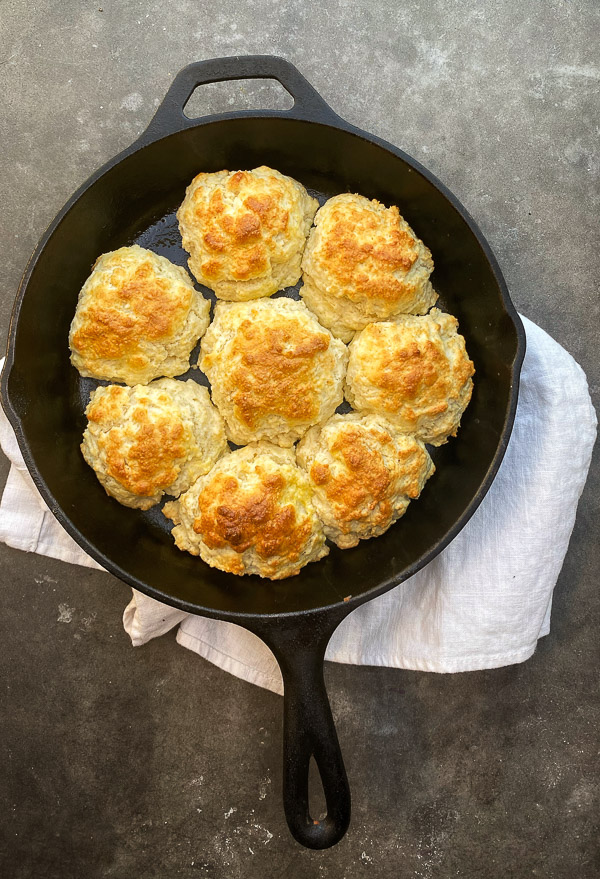 I served them up as breakfast sandwiches.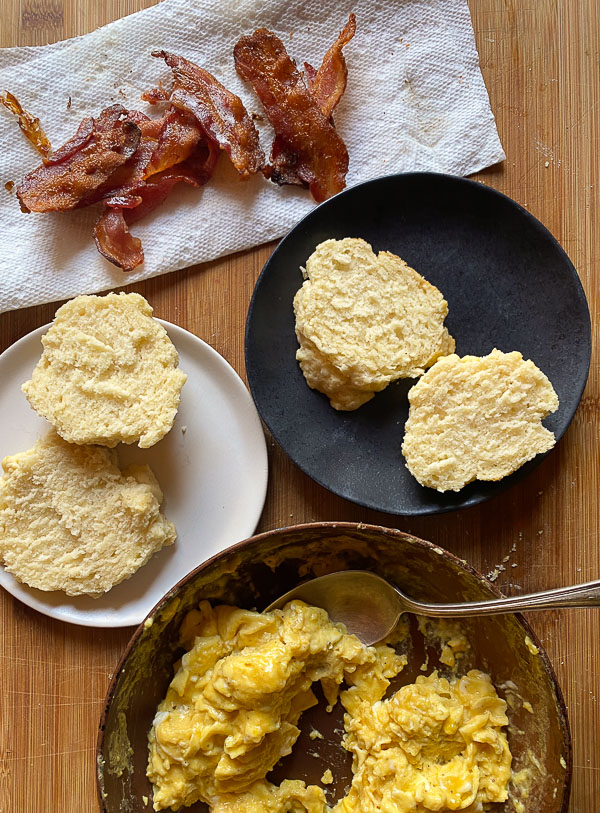 THEY WERE DELICIOUS!!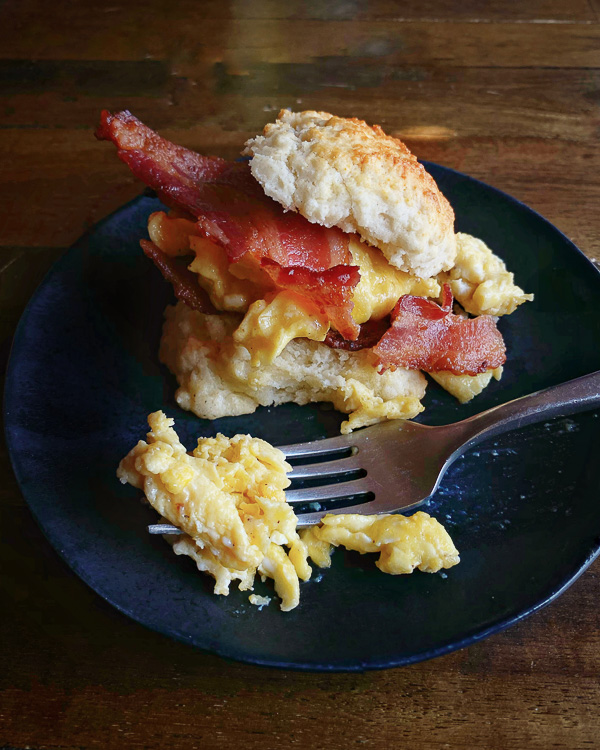 Now I have to figure out where I can get more flour…
Simple Drop Biscuits

makes about 9 biscuits

1/2 cup (1 stick) cold salted butter, cut into small pieces
2 cups all-purpose flour
1 tablespoon baking powder
1/2 teaspoon salt
3/4 cup whole milk
1 beaten egg

Preheat oven to 450F.

Spray a cast-iron skillet or round cake pan with cooking spray and set aside.

Combine flour, baking powder, and salt in a large mixing bowl. Add the cold butter to the bowl and cut the butter using a pastry cutter or two forks until it resembles a coarse meal. Slowly add the milk, stirring with a fork until just combined.

Using a large spoon, drop dough into the greased pan, nestling the biscuits close together. Brush the tops of each biscuit with beaten egg and bake in the oven for about 12 minutes, or until the biscuits are evenly browned. Serve warm.