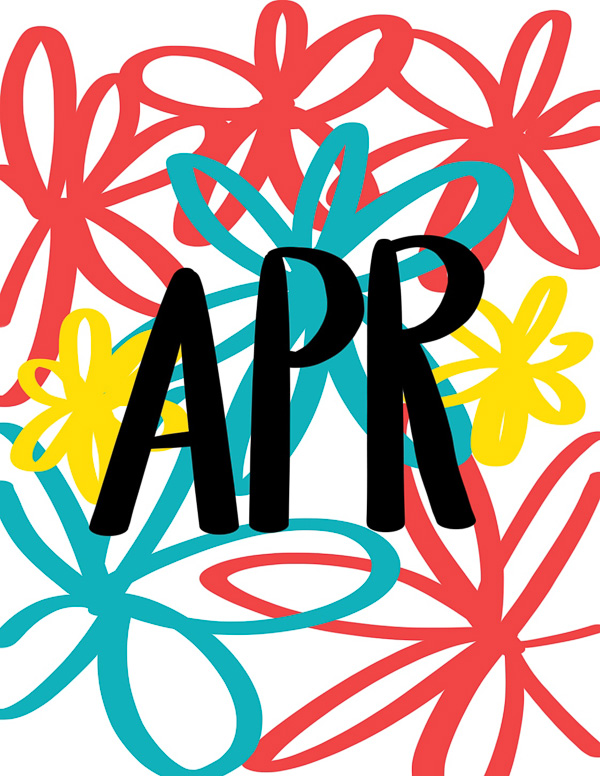 Currently: April 2018
Goodbye April. Hello, May.
It feels like everyone is celebrating the new month. I think it's all due to Justin Timberlake- It's gonna be May meme. Totally understandable. JT is (always) bringing sexy back and he threw May in there too.
This month went by pretty fast. It started with a family vacation. Our first legit one without my Mom (even though I brought her ashes with us!). Our first Easter without her too. I went on a quick trip to Los Angeles for work. Hoping to make it back there soon to see my brother and possibly take Cooper to Disneyland (he's never been).
I fell back in love with working out in April. I worked out on our trip 4 times with my Dad and it jumpstarted a good habit.  I kept the momentum up this month and hope to continue the process. It's been the last thing on my priority list the past few years because it's the easiest thing to neglect.  Working out also means that I have less time to do things I should be doing like writing letters to people and keeping on top of laundry AND FRIENDSHIPS. Life is such a struggle for balance, isn't it?
Lots of planning for the future this month. I'm working on a course that brings travel (yay!) and also something that will be in print this Summer. I can't wait to share more with you!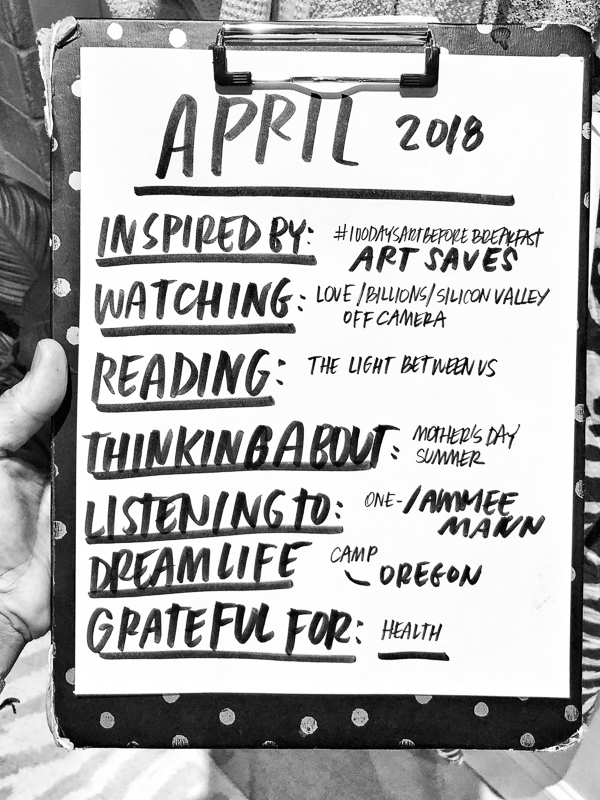 Let's get into it!
Inspired By:
#100daysartbeforebreakfast has been keeping me inspired. I've been drawing & painting flowers/vegetables that I see in my life. I give myself about 20 minutes every day to do it. Some days are more challenging than others. There have only been a few days where I wasn't able to do it before breakfast but I still did it. I'm about to hit 30 days soon! YAY.  The best part of the project is that it is keeping me off my phone early in the morning and while I'm at it, I'm actively looking for things to be inspired to paint.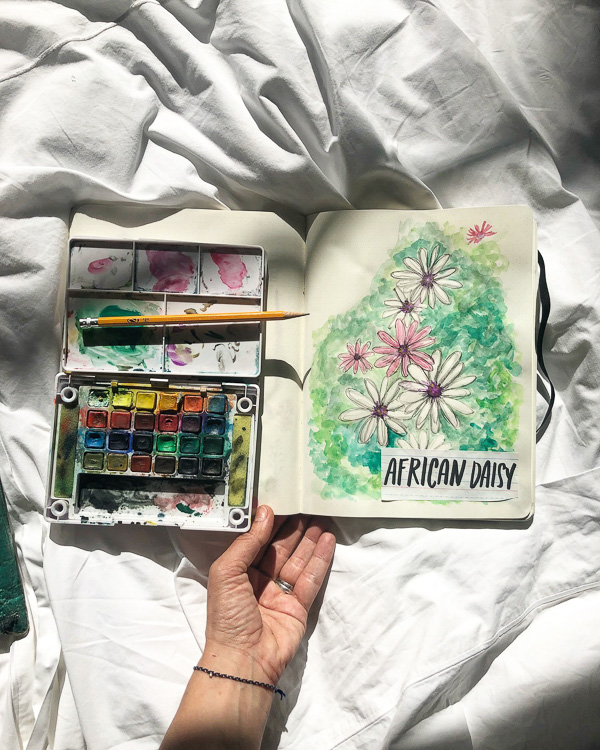 Watching:
Right now as I type this we have Friday Night Lights on in the background. Could I get back into this show? I totally could. I think we might be hooked again…
We've been watching Love on Netflix. I think we are on season 2?? It's been a nice little routine. Working at night and then finishing up with a few episodes before bed. They're snack-worthy.
Also into Billions. Kinda stressful. I'm really liking this season.
Silicon Valley is entertaining us too. I like it on a Sunday night because it doesn't give me stress. We had to stop watching Homeland because I would never fall asleep Sunday nights. Be careful what you fill your brain with before you go to bed!
We shared one of my favorite movies with Cooper- Troop Beverly Hills. THAT MOVIE IS SO DANG GOOD. He loved it and that made me happy.
Reading:
I checked out so many library books this month and only have had time to put into one. The Light Between Us
– given to me by Emily. (thanks, Emily!) I'm getting into it!  My mom, brother and I had a very powerful psychic connection between the three of us and so I am fascinated by that aspect of what I am experiencing right now. I feel her presence constantly and sometimes I think she's trying to give me signs.  I want to learn more about that and this book is keeping my interest.
Thinking About:
Mother's Day. It's coming up. This will be my first one without my Mom. You don't really notice how annoying all of the commercials and reminders you see re: Mother's Day when you have a Mom. When your mom dies, it's extra painful. Especially on the first Mother's Day. It's been hard to be online because it keeps bombarding me every time I sign on.  My mom and I shared the holiday in our family. This will be the first one on my own. All I want for Mother's Day is a plane ticket so I can get lost taking pictures in a new landscape.
Listening To:
The past few weeks I've been listening to Dorothy Ashby. Her music is the only thing that doesn't get on my nerves lately.  ]
I don't even have the attention span to listen to a podcast right now.
I've also been putting together a good workout playlist. Maybe I'll share that soon!
Favorite pump jams include:

Dream Life:
Dreaming of camp as per usual. I really want to go to camp I think.
Maybe I'll try to find one I can teach at.
Eating/Drinking:
This month I started to get back into cooking. I was sitting at the dinner table the other night thinking about how I'm never going to get a home cooked meal from my Mom again. No one to tell me to eat the rest of the salad. My mom made the best salad.  My mom was always so generous with the avocados!
How do you ever replace that? Someone have me over for dinner, please.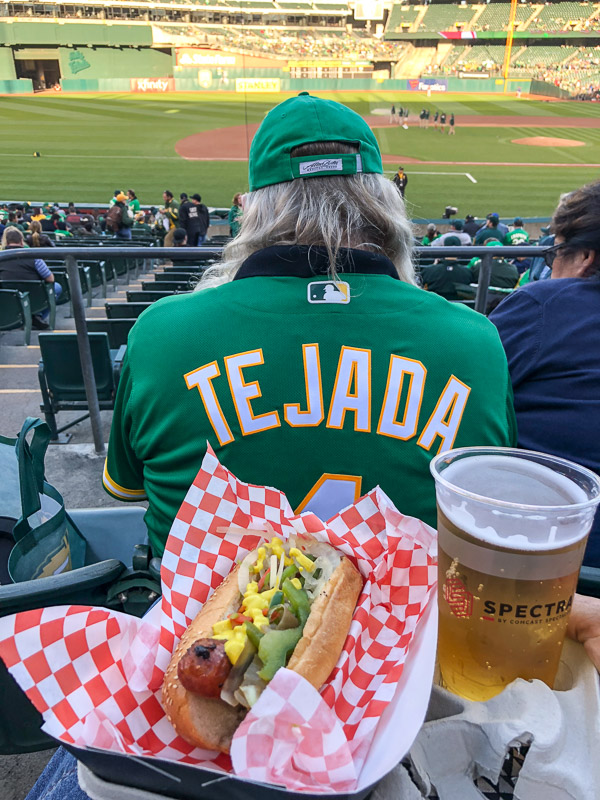 Hot dogs at the Oakland Coliseum.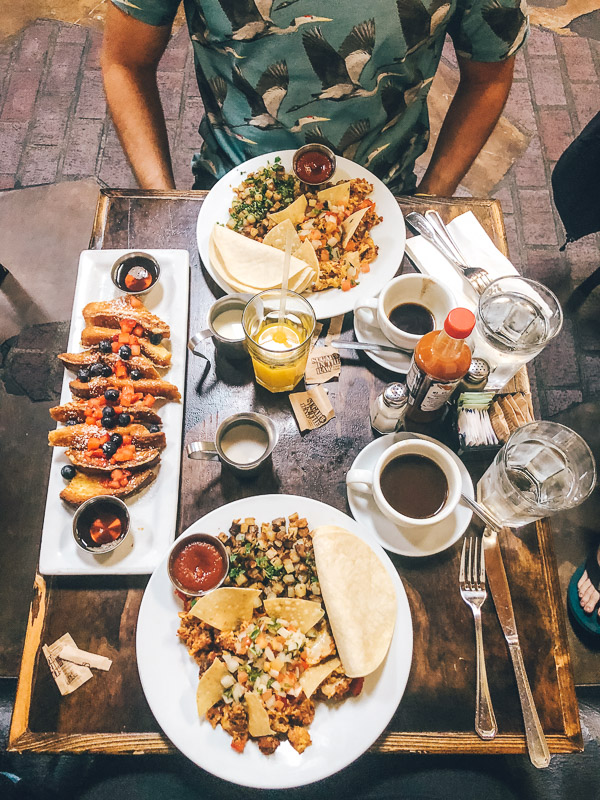 Breakfast with one of my best friends, Riley in Los Angeles.
That was one amazing breakfast.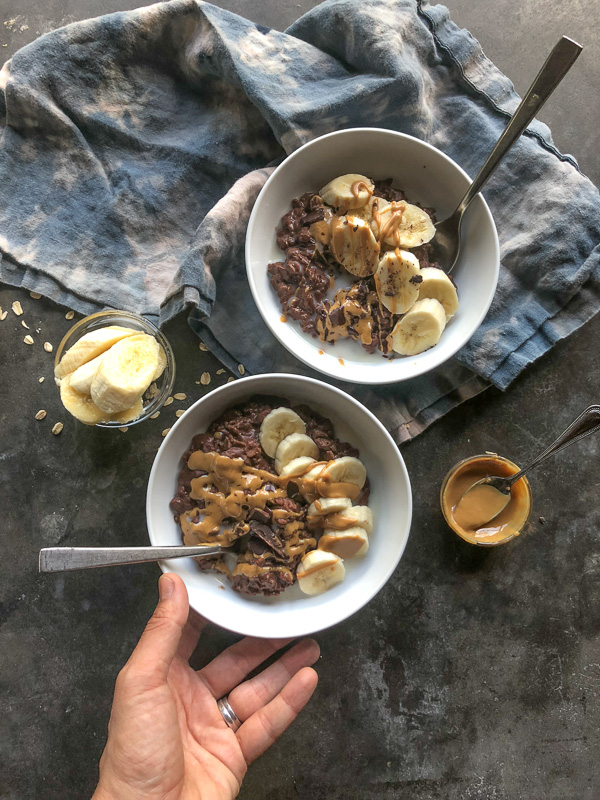 Peanut Butter Chocolate Oatmeal
That recipe made me like oatmeal again.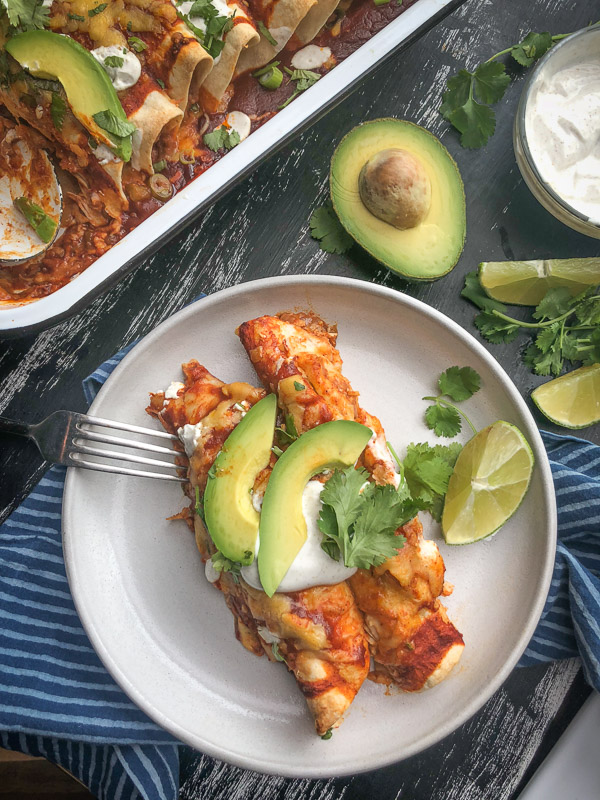 Chicken Enchiladas with Cumin Crema
That was goooooood.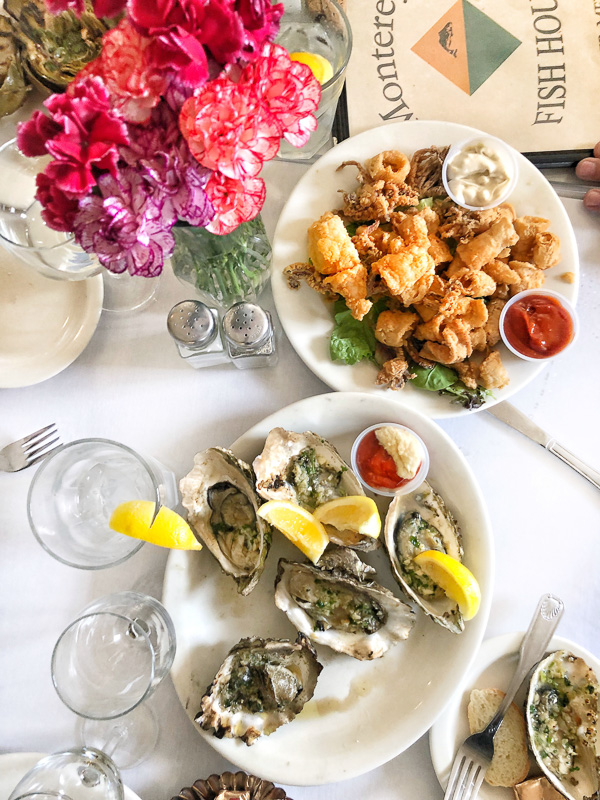 All the fried calamari in Monterey.
Grateful For:
The orders that came in this month for The Handwriting Club!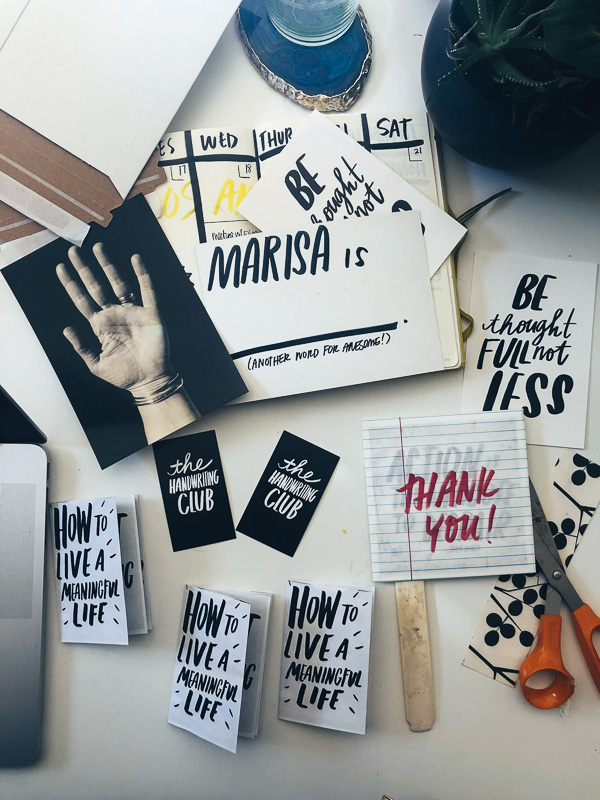 I'm also grateful for health. I had a really annoying cold for a week this month. Sure does make you appreciate your health when you're not sick anymore.
Monthly Self Portrait: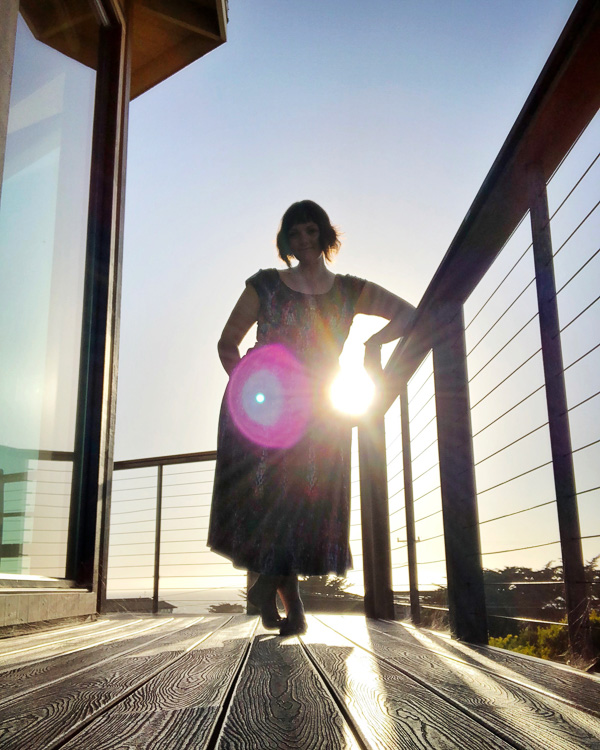 I think this picture was probably what made me cut my hair, but I loved the light!!!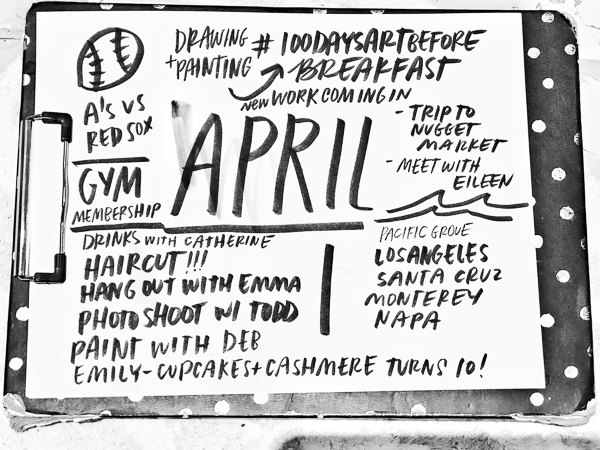 Hope you have a great May!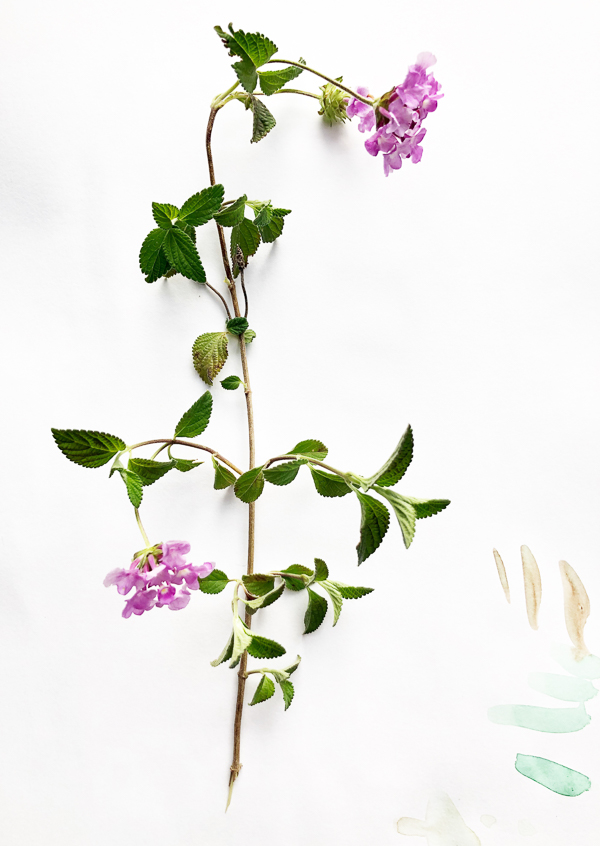 Enjoy the flowers!