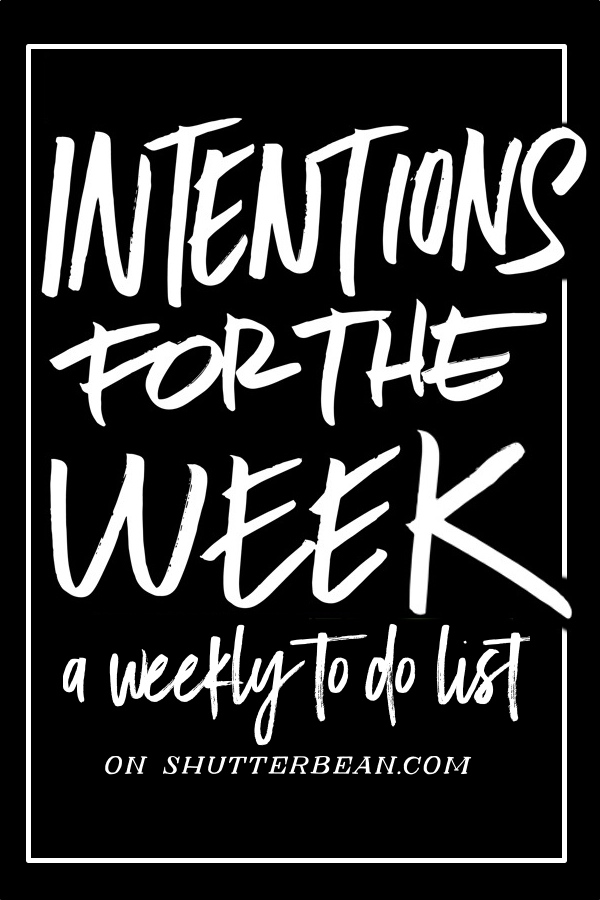 Happy Monday, friends!
Did you have a good weekend?
I hosted breakfast with friends on Saturday after a long week of working through my clutter at home with my stylist friend Jessica. It was quite an exhausting process but we DID IT! And my house has clear surfaces and hardly any piles! Putting energy into one place means that energy is taken out of other places. This means I have so much laundry to catch up on, but it's cool. I'll put on a podcast and work through the pile. I also have one last paper pile to tackle. I've been putting it off for far too long. Maybe we can all agree to clear out something this week.
What's causing you the most stress in your house right now and what can you do about it???
Now that I have an intentional space to write/art/play, I feel ready and prepared to get some work done this week. What about you?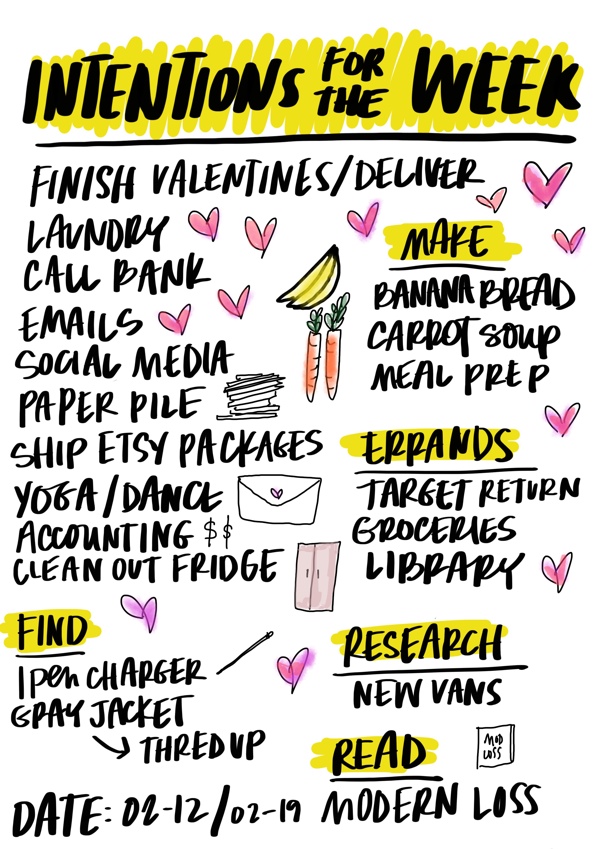 Intentions for the Week:
make valentines/finish chocolate lollipops
deliver valentines
laundry
call the bank
make banana bread
make coconut carrot soup
return at Target
catch up on social media stuff
plow through emails
continue working on office space/TACKLE PAPER PILE
ship out packages for The Handwriting Club (thank you for your orders!!)
backup photos on phone
celebrate Valentine's Day
take photos of what we did last week/work on AROUND THE HOME post
get caught up on accounting
start packing up clothes to send to ThredUp
clean out fridge/do meal prep
research new Vans
find the charger for my iPad pen
carve out some time to read Modern Loss
make a list of things to be done around the house
visit the library
keep the house tidy!
Last Week's Intentions:
make valentines/send out (

doing today!

)
get some exercise going on
clean out studio space! streamline closets
brush lettering class
finish laundry 
take photos for handwriting club (

didn't get a chance

)
clean out fridge (

didn't get a chance

)
write thank you notes (

can get started now that I have a space to do it!

)
trip to Salvation Army (

have

stuff

to go, still compiling

)
post a new recipe on the blog (

I have an easy curry situation I'll have to post

)
post wilbur hot springs photos on the blog (

coming soon!

)
drink more water (this is helping)
send out orders for The Handwriting Club
Mantra for the Week: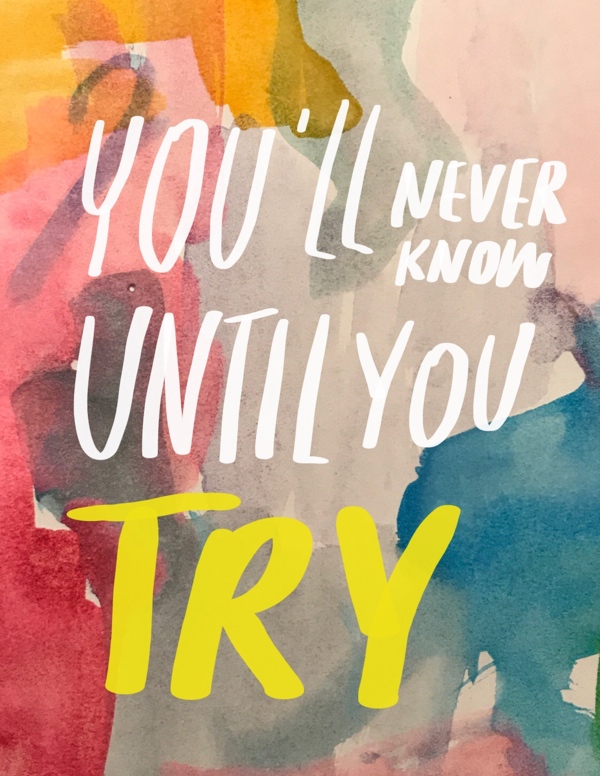 HAVE A GREAT WEEK!
Thanks for reading Shutterbean!  If you'd like to check out more of my everyday life, follow me on Instagram and be sure keep in touch via Facebook, Twitter,  Bloglovin,  Pinterest, or subscribe via email to get new posts delivered to your inbox.