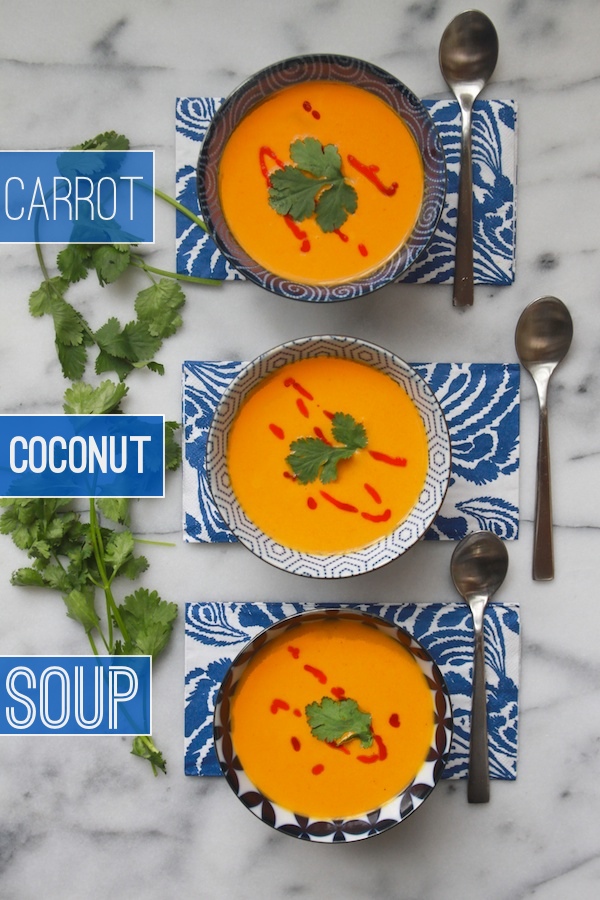 I made this Carrot Coconut Soup twice in one week. That's how good it is. It wasn't because I had a ton of carrots to use up. Nope. I'm just clearly obsessed. Make it. You'll see what I mean.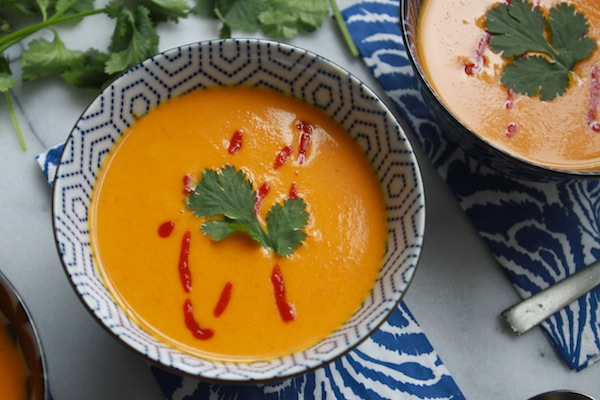 It was the sweet & spicy kick that I kept craving. The subtle hint of coconut reminds me of my favorite Thai soup.But! I didn't have to go to a restaurant to get it…which means I didn't have to get dressed cuz I'm allllllll for pajamas.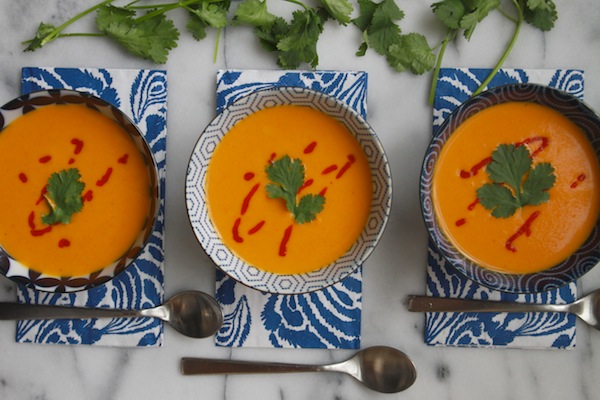 I also have all of these ingredients at my disposal most of the time and this soup took almost no effort. WIN.
Hooray for simple/satisfying soups. We have the holidays coming up, I say we make things easy on ourselves starting NOW. Can we make things even easier and tell everyone they can come to Thanksgiving in their pajamas? Cooooooool.
And we're off! Ingredient gathering. This can EASILY be made vegan/vegetarian.
I bet coconut oil would be a good replacement for the butter. Especially if you're a coconut fan.
Or use your favorite margarine. Do what you please!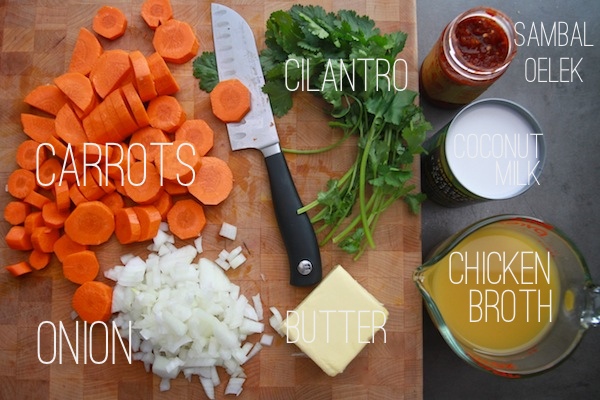 The butter gets melted & the carrots and onions get cooked until they soften.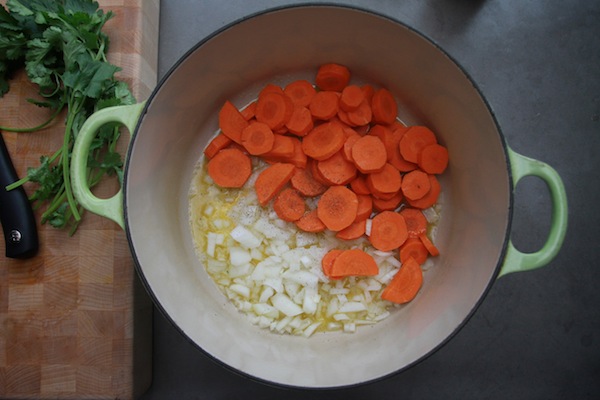 Then we add the coconut milk & broth.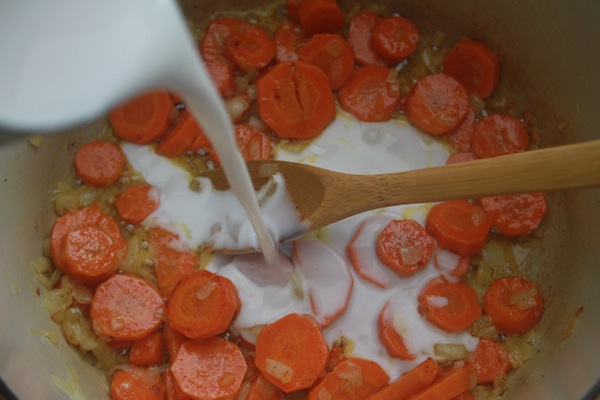 A big spoonful of Sambal Oelek goes in. You can find it at most grocery stores (at least in California!)
It's great because it gives that garlic hit without having to chop up garlic. Time saver!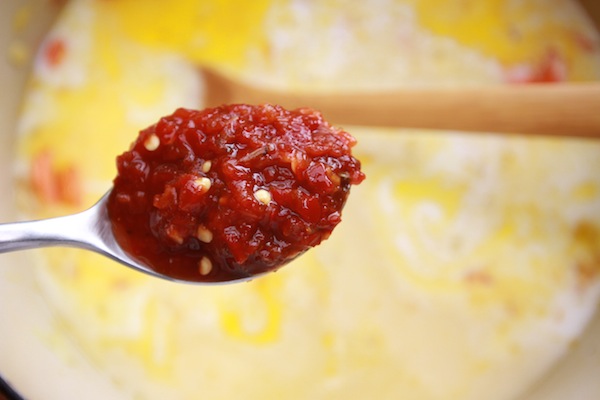 After some time on the stove, the carrots cook and then you blend with an Immersion Blender.
For a klutz like me, an immersion blender is the most amazing thing EVER. I wonder how I ever transferred soup into my blender. Oh wait, I remember. It was MESSY and I burned myself. Yeah.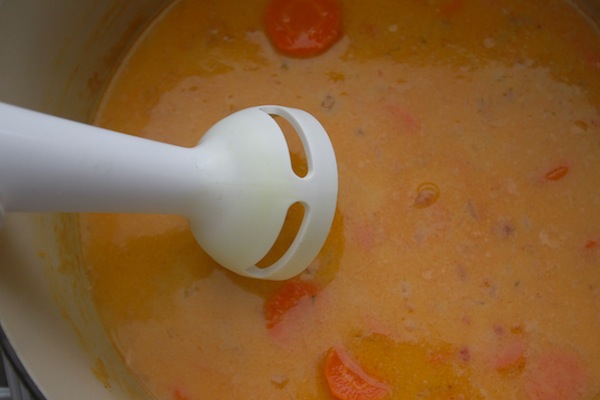 The soup gets CREAMY. If you find that it's too thick, add some water. There's so much flavor that it doesn't dilute the taste much. You'll see!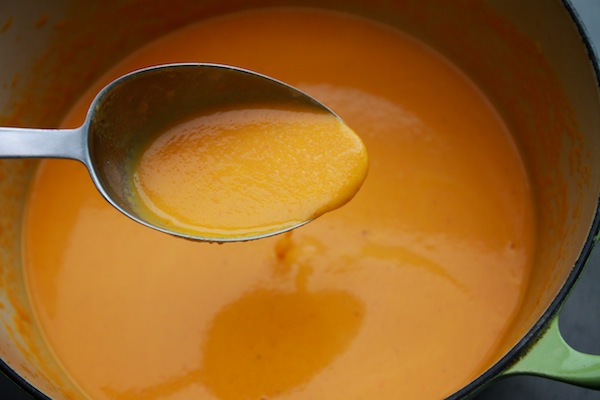 Serve it up. Add a bit of sriracha on top and garnish with some fresh cilantro.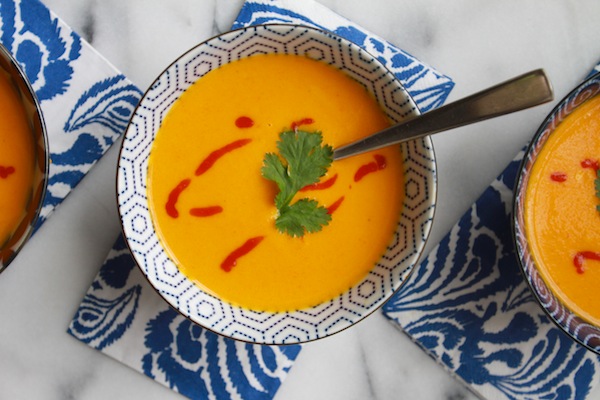 Simple soup.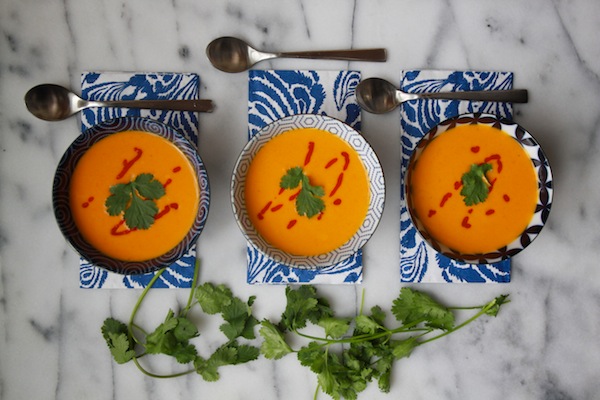 Tons of flavor. I might even make it three times this week. WATCH OUT!

Carrot Coconut Soup

makes 4 servings

recipe slightly adapted from Bon Appetit Magazine

4 tablespoons unsalted butter
1 lb. carrots, peeled & chopped
1 medium onion, chopped
kosher salt, freshly ground pepper
2 cups low-sodium chicken broth
1 14 oz. can unsweetened coconut milk
1 tablespoon sambal oelek (more if you want)
sriracha (for serving)
fresh cilantro (for serving)

Melt butter in a large saucepan over medium-high heat. Add carrots and onion, season with salt & pepper, and cook, stirring often, until carrots are softened, 15-20 minutes. Stir in broth, coconut milk, and sambal oelek. Bring to a boil, reduce heat, and simmer, stirring occasionally, until vegetables are very soft and liquid is slightly reduced, 40-45 minutes.

Let soup cool slightly, then puree in a blender or with an immersion blender until smooth. Reheat in the saucepan, thinning with water to desired consistency; season with salt & pepper.

Divide soup among bowls, drizzle with sriracha and top with cilantro.