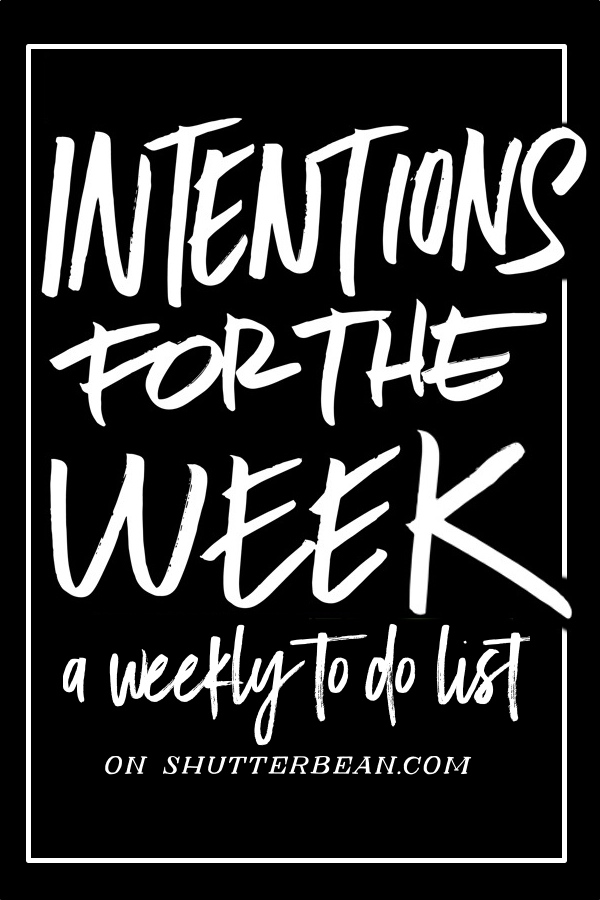 Happy Monday, friends!
How are you feeling?  I'm ready to get into this week. It's a busy one!
This weekend there was a sleepover, movie & dinner, baseball, got our Halloween costumes, got ourselves organized,  did a bunch of recipe testing, laundry and cleaned out closets. A lot of little stuff adds up to big stuff.  The little stuff helps support all the moving parts to each week. Don't forget that when you feel like you haven't accomplished EVERYTHING.
We have a wedding to look forward to this week and Halloween coming up. Soon we'll be in Thanksgiving mode (still figuring out our holiday this year) and then we're onto Christmas season. Time is breezing right by, isn't it?
Here I am, holding myself accountable to my TO DO LIST. Here are my Intentions for the Week!
Intentions for the Week:
laundry
prep guest bedroom/bathroom for company
bookkeeping project
edit photos of biscuits/submit to client
sign work contract/send
make something with ginger
make kombucha
continue to write down food I eat in my food journal
post new recipe
post meal prep
work through inbox
catch up on social media
make a new recipe with broccoli
figure out an outfit for wedding
wedding gift & card
check mail at PO BOX
trip to Target
put together packages/send out letters
make landscaping plans with father-in-law
enjoy family dinners
watch world series with family (go sox!)
get outdoors with family/go for a hike
track steps with my Fitbit
work on Currently project
figure out an appointment for car!!!
Last Week's Intentions:
laundry
workout/go for a hike   (went on 3 hikes!)
bookkeeping
catch up on social media
catch up on emails
make a new recipe for blog
edit photos
put away summer clothes
repot plant in family room
clean off office desk
figure out an appointment for car
clean out the fridge
do meal prep
make kombucha
make baked doughnuts with Cooper

(made pancakes)

thank you notes with Cooper
make a loaf of bread/feed levain starter 

(made biscuits instead)

figure out Cooper's Halloween costume/plans
write/send a letter
work on a package for niece.
work on prints for Etsy shop! MORE COMING SOON!
drink more water
track steps with my Fitbit
finish Maniac on Netflix
get to bed earlier  (I did on a few nights!)
Mantra for the Week: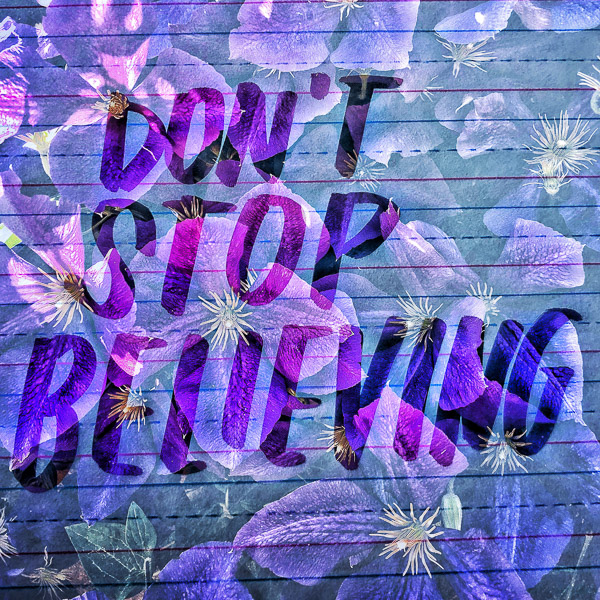 Pump song for the Week:
Because I'm gonna be around family all week 🙂
Wishing you a productive week! Don't forget to write down your Intentions for the Week. It will help hold you accountable to your task list!
Sending sparkles*
Tracy