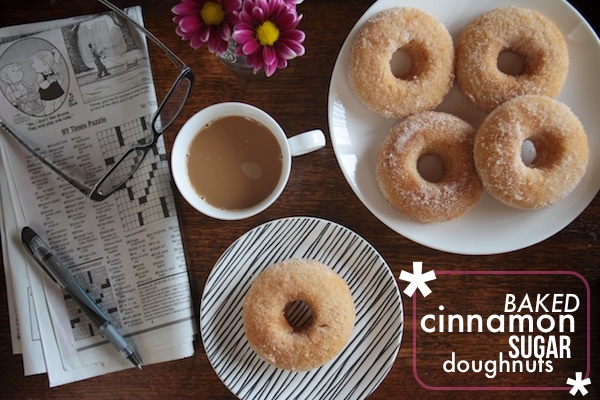 I really like baking doughnuts because I can usually save some calories & fat from frying and splurge on the doughnut icing. I find that it's usually the icing that makes the baked doughnut taste magnificent. But here…we have something different. A cake based doughnut with just a cinnamon + sugar topping. Will it be as magnificent?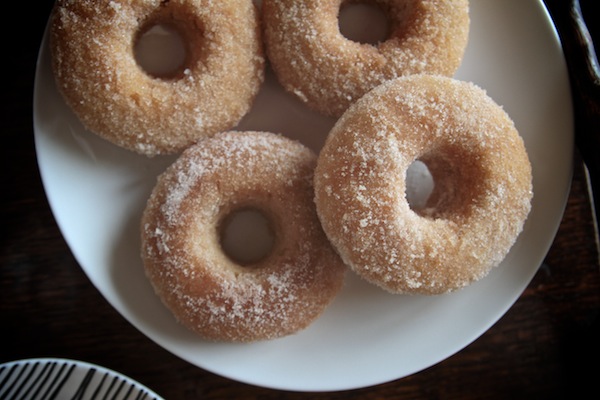 You best believe! It might be the closest baked doughnut to a fried doughnut I've had. The cake part is imparted with flavor thanks to a combo of cinnamon & nutmeg. And that spongey dense texture? I die. I'm sure the cinnamon-sugar binder (butter) helps!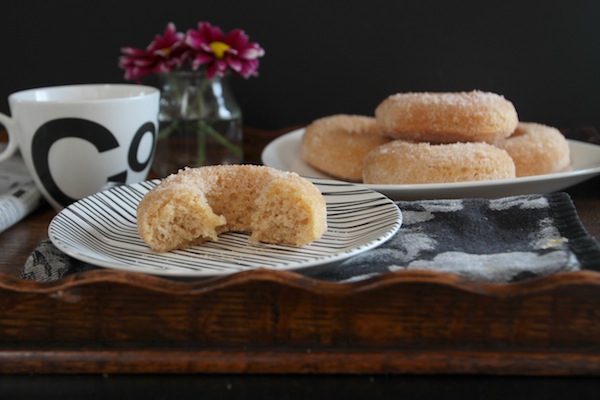 I halved this recipe because….well…you know most people (namely ME) can't be trusted with 12 cinnamon sugar doughnuts in their possession.
What else is new?
And we're off!
Ingredient gathering tiiiiime.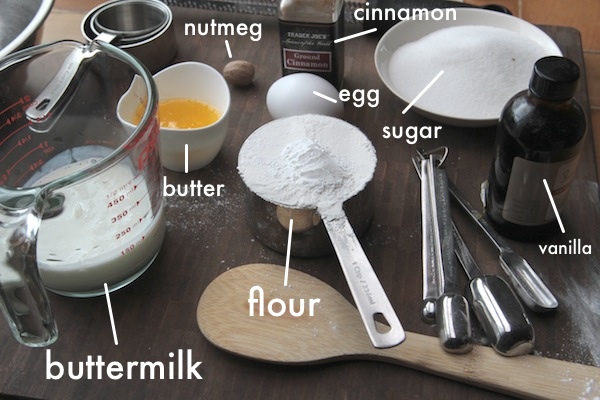 Dry ingredients get mixed real quick. Stir to combine.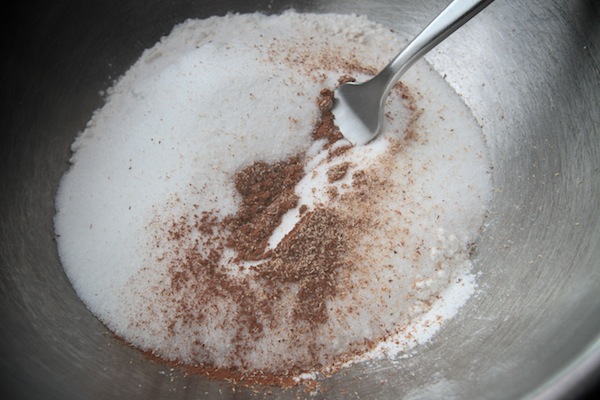 Buttermilk, egg & vanilla. STIR.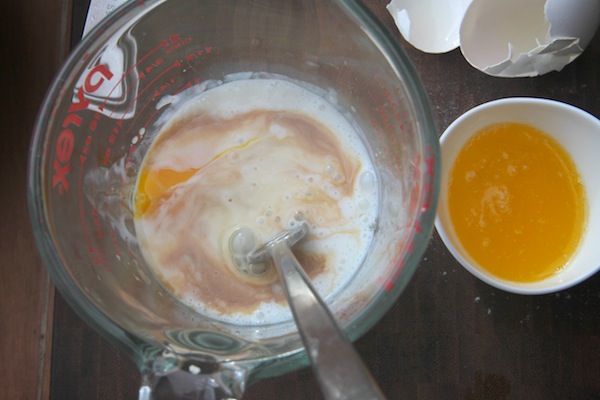 Wet is introduced to dry.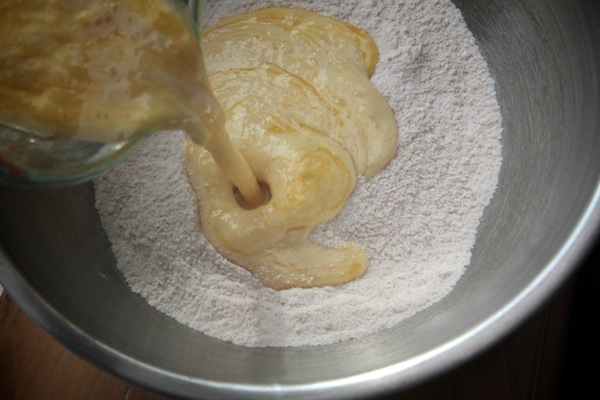 Batter goes into a prepared doughnut pan.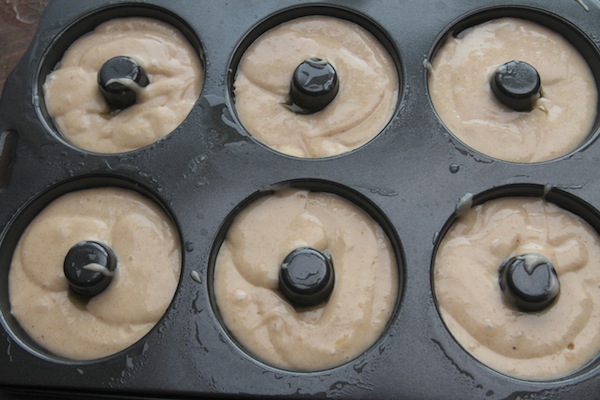 Topping gets whipped up. Melt butter, stir cinnamon in with sugar. Done did.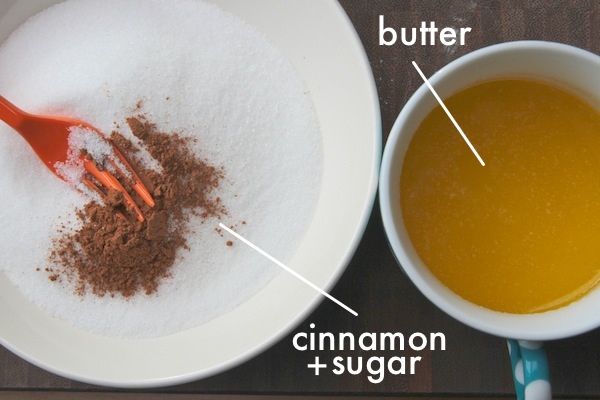 Doughnuts are out of the oven. Let them cool for a few minutes.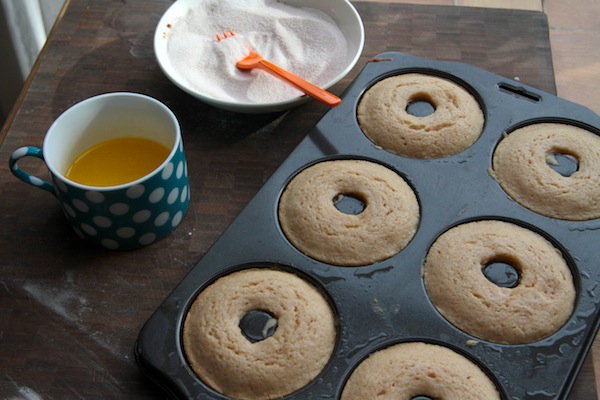 Brush the top of each doughnut and dip!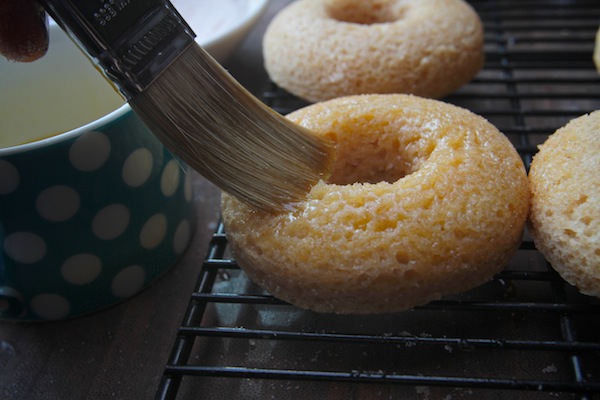 One at a time.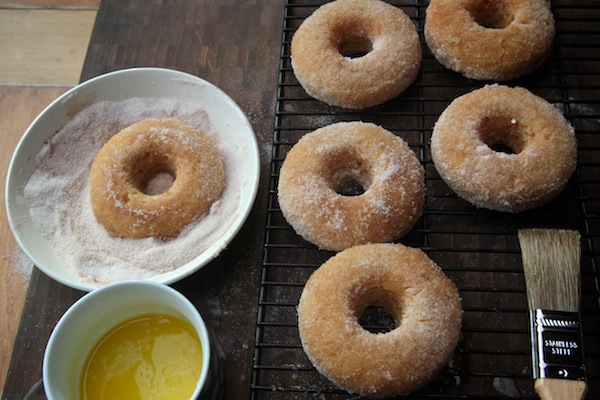 Until you have 6 doughnuts.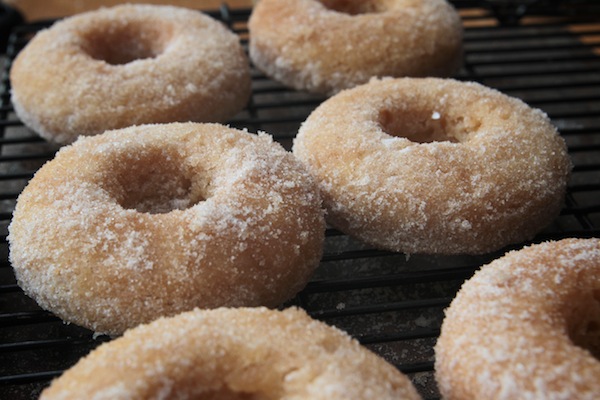 And before they even get plated, you have 5 1/2. This was designed to happen.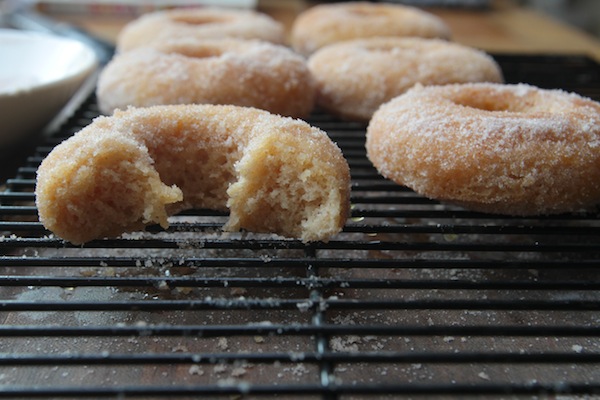 Now you're ready to do a crossword puzzle, drink some coffee and….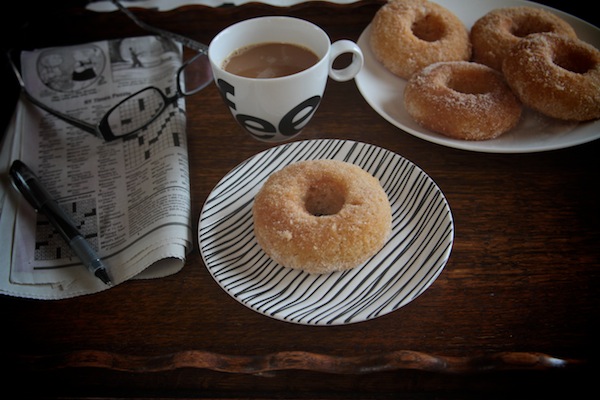 EAT FIVE DOUGHNUTS. Just go with it.
Baked Cinnamon Sugar Doughnuts

makes 6

1 cup all-purpose flour
3/4 cup sugar
1 teaspoon baking powder
1/2 teaspoon ground cinnamon
1/4 teaspoon freshly grated nutmeg
1/4 teaspoon kosher salt
1 extra-large egg, lightly beaten
1/2 cup buttermilk
2 tablespoons unsalted butter, melted
1 teaspoon vanilla extract

For the topping

4 tablespoons (1/2 stick) unsalted butter, melted
1/2 cup sugar
1 teaspoon ground cinnamon

For the doughnuts: Preheat the oven to 350 degrees. Use a baker's spray to coat doughnut pan.

Sift together the flour, sugar, baking powder, cinnamon, nutmeg and salt in a mixing bowl.

Whisk together the egg, milk, melted butter and vanilla extract in a medium bowl or liquid measuring cup. Pour into the dry ingredients and stir until just combined.

Fill the wells of the doughnut pans a bit more than three-quarters full with the batter. Bake for 15-17 minutes or until a toothpick inserted into the wall of a doughnut comes out clean and the doughnuts are puffed and lightly browned. Let them cool (in the pan) for 5 minutes, then gently invert the doughnuts onto a rimmed baking sheet.

While the doughnuts are cooling, make the topping.

Whisk together the sugar and cinnamon in a medium bowl.

Brush the warm doughnuts with the melted butter, then dip them into the cinnamon-sugar mixture on one or both sides. Serve warm.