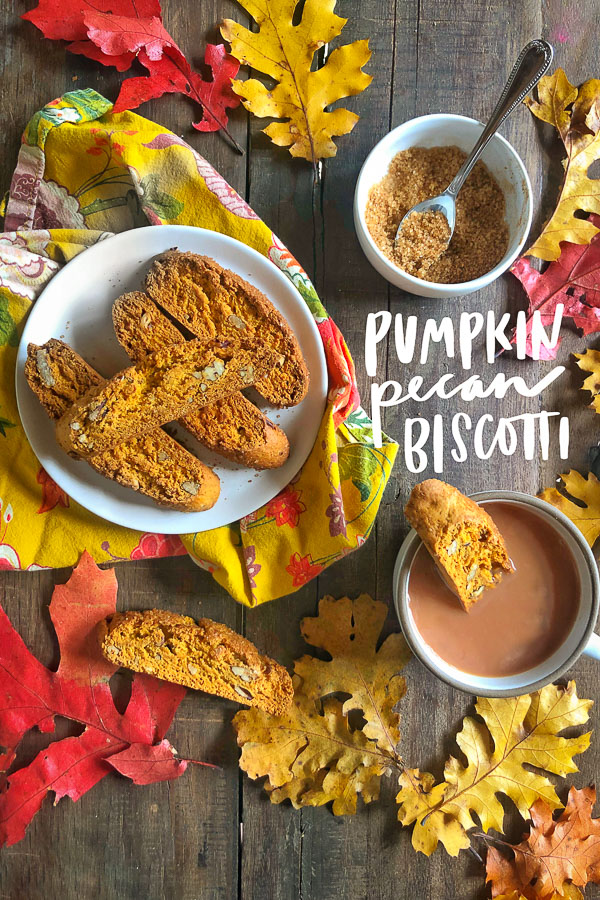 Are we ready for pumpkin recipes? YES, WE ARE.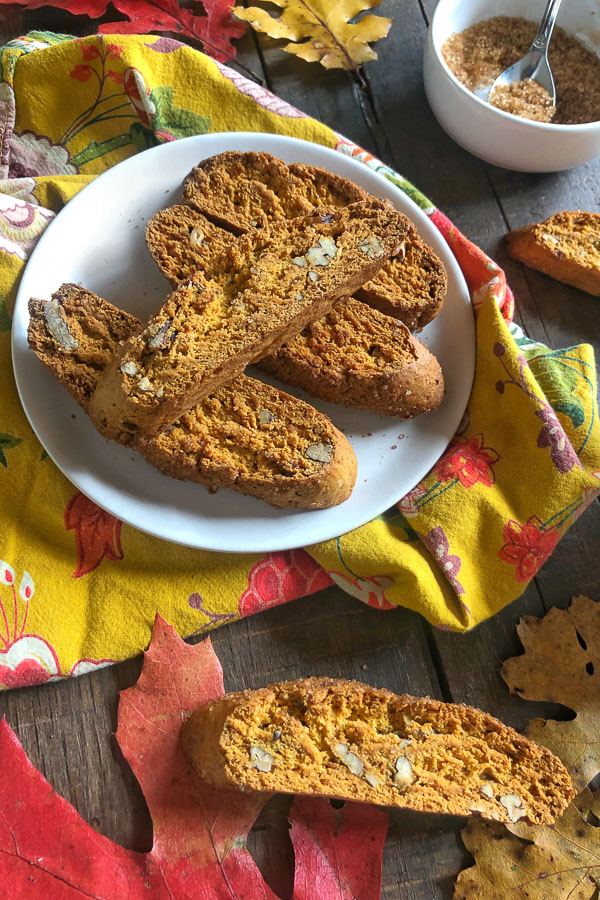 If you want your house to smell DIVINE and you are looking for a sweet treat to add to your breakfasts/afternoon snack game, make these Pumpkin Pecan Biscotti.  They're filled with pumpkin spice and studded with pecans. They have just the right amount of sweetness to enhance a morning.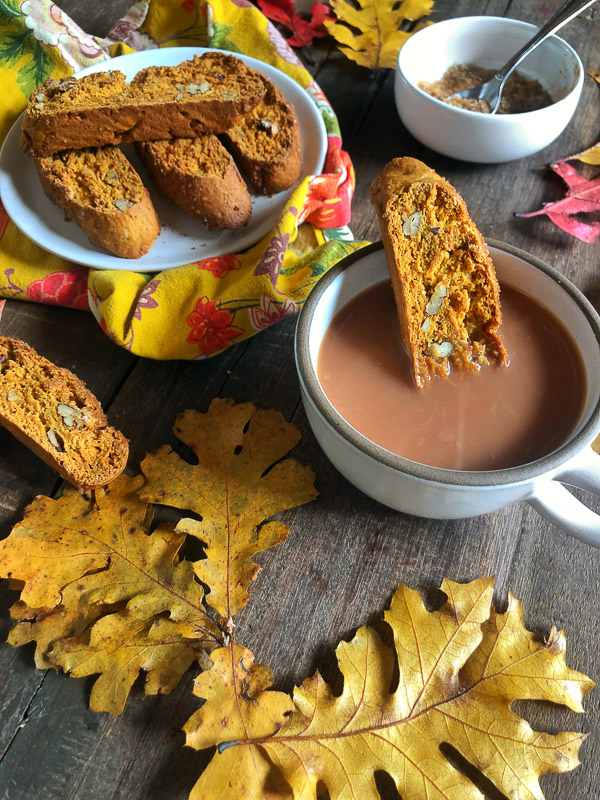 Make a batch. Invite a friend over for coffee & biscotti. Daydream about pumpkin patch visits, warm scarves and fireplace moments.
Let's get cozy this Fall, shall we?
Let's gather our ingredients: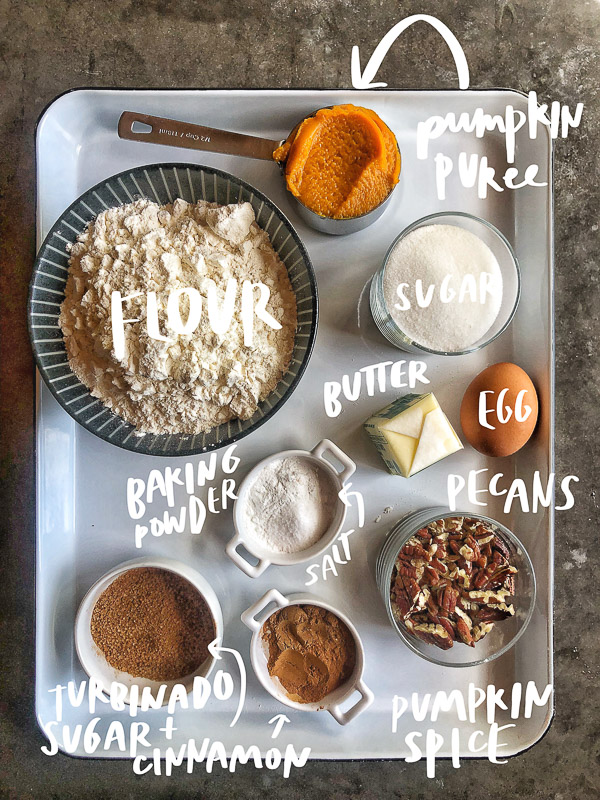 Using an electric mixer,
cream the butter, sugar, spices and baking powder.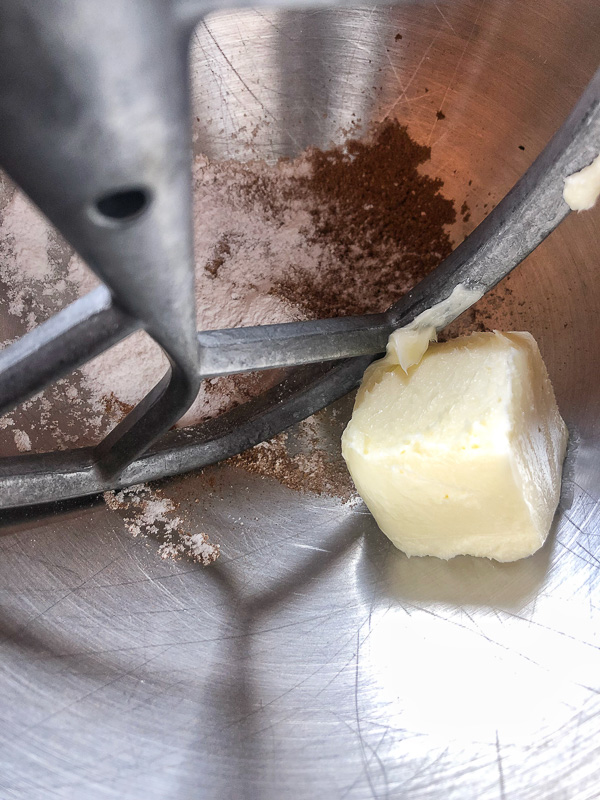 Once the butter and sugar are creamed, add in the egg and pumpkin puree.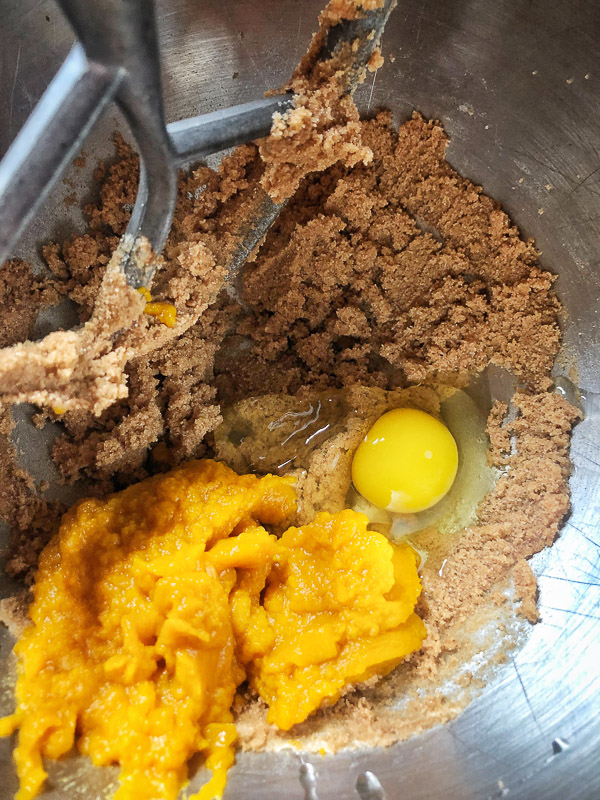 Flour is added.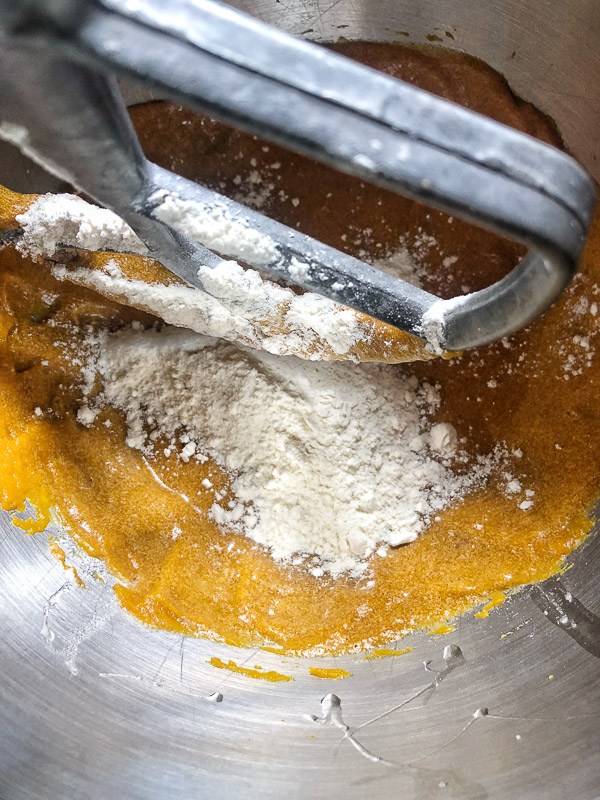 Followed by pecans.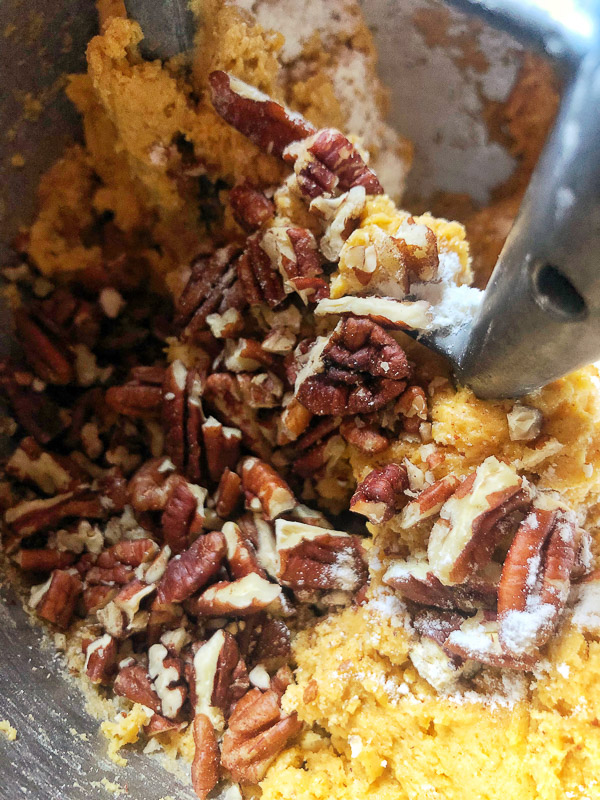 Dough is formed.
Line a baking sheet with parchment paper.
   Divide dough in half. Form into logs.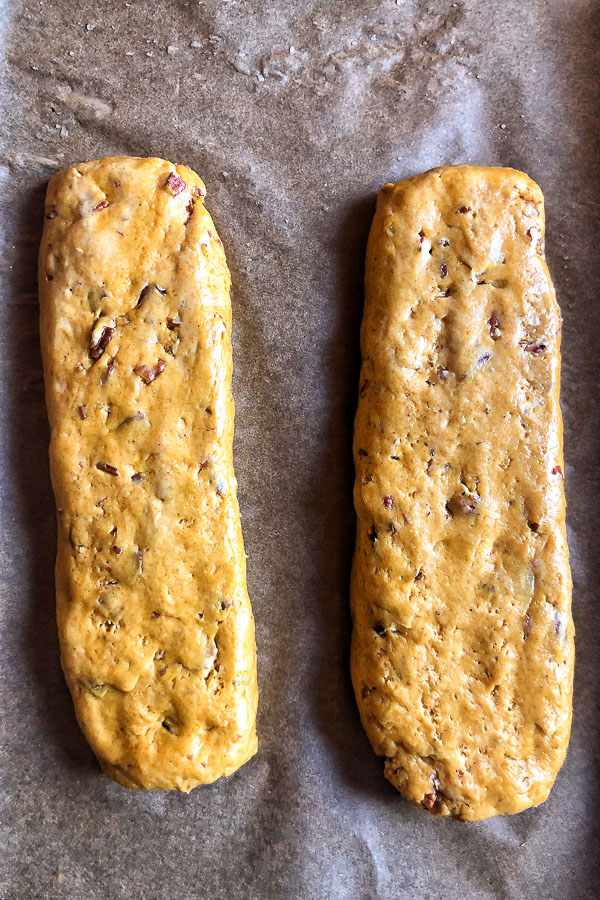 Top with cinnamon + sugar.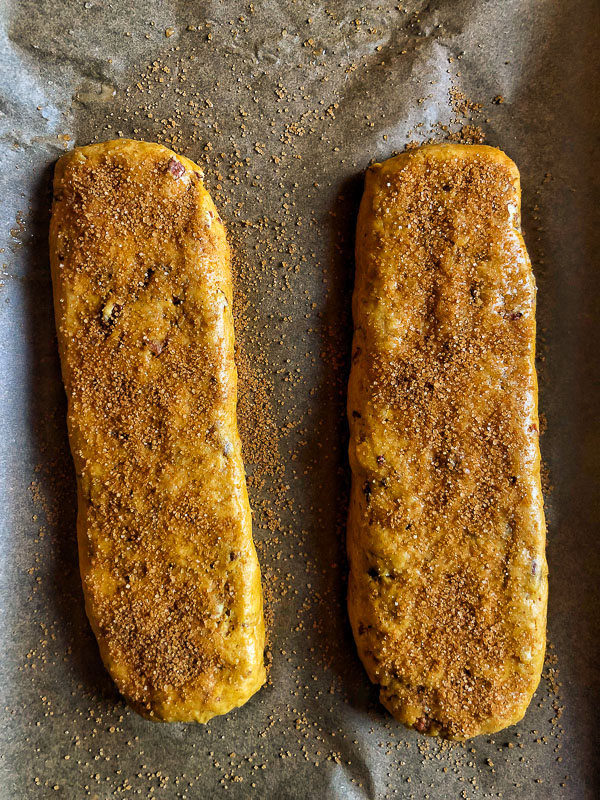 BAKE!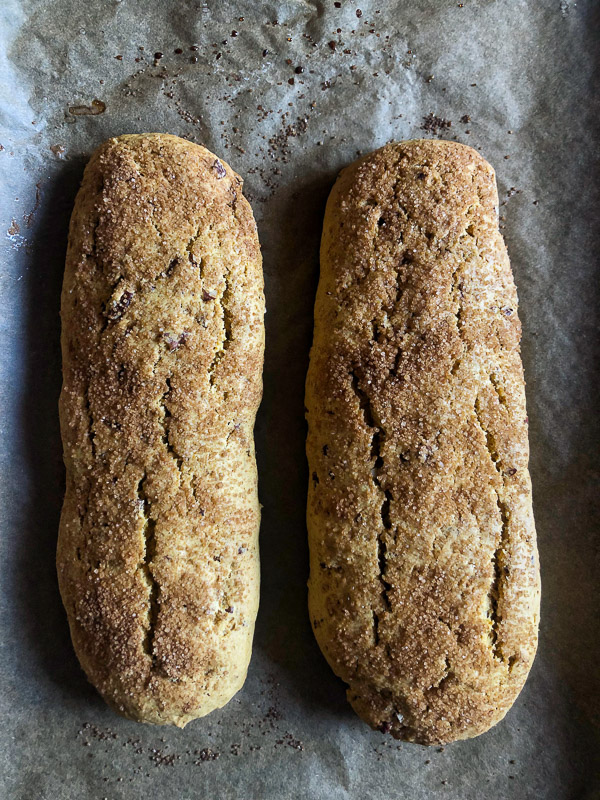 Using a serrated knife, cut the biscotti evenly.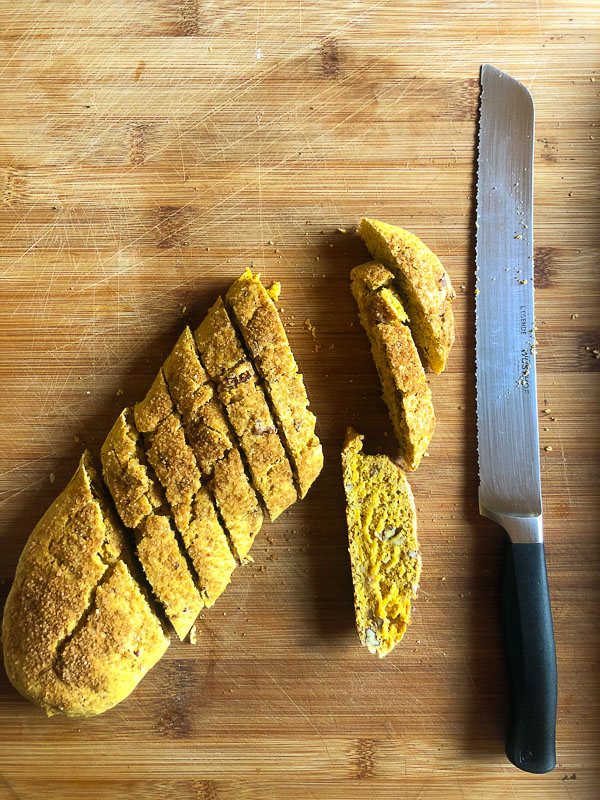 Put back in the oven to bake.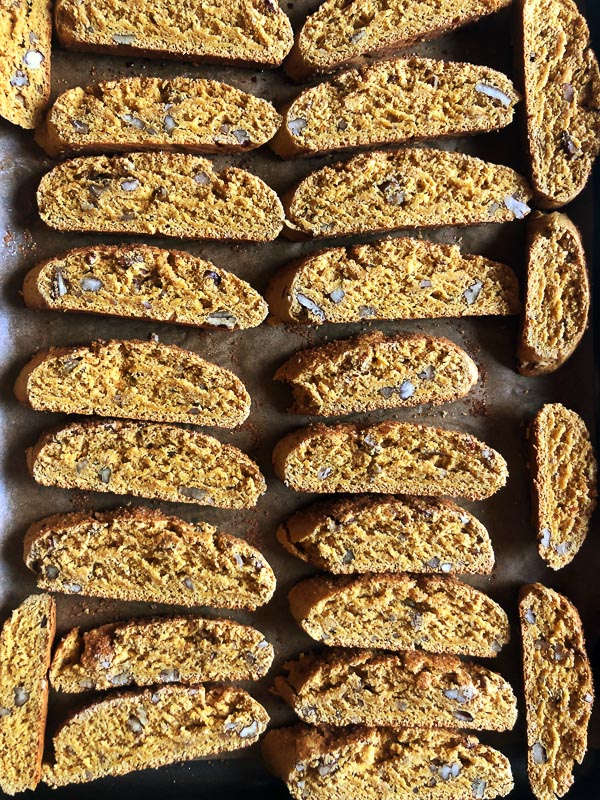 BISCOTTI ARE DONE!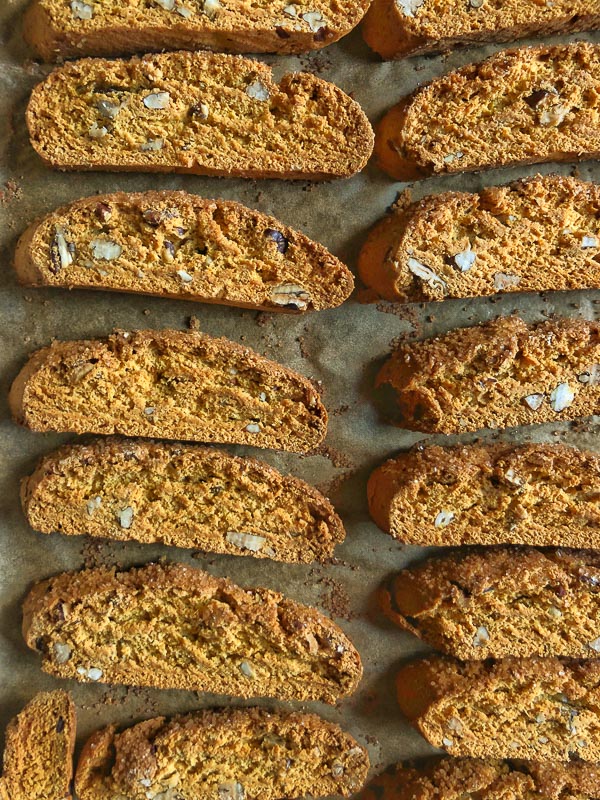 Perfect for coffee dipping.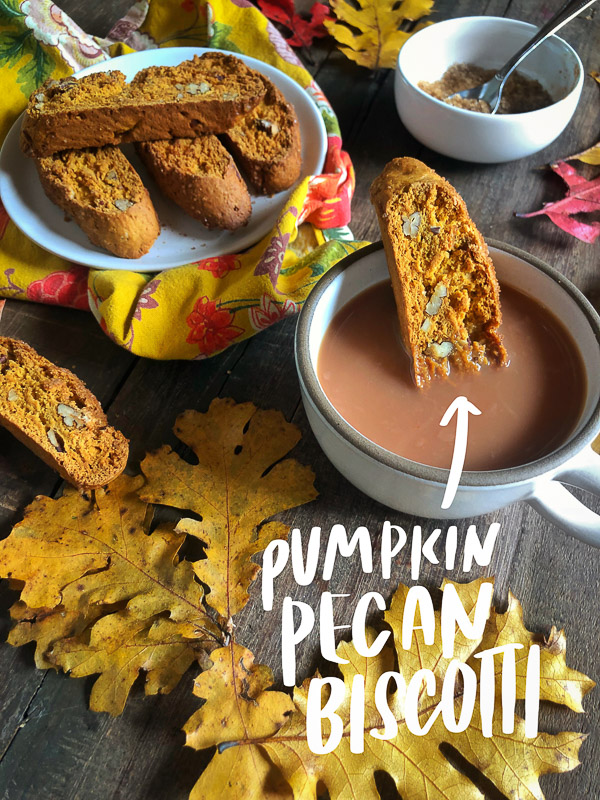 Pumpkin Pecan Biscotti

makes 30 -40 biscotti

recipe adapted from King Arthur Flour

4 tablespoons softened  unsalted butter
2/3 cup sugar
1  1/2 teaspoons pumpkin pie spice
1 teaspoon ground cinnamon
1  1/2 teaspoons baking powder
1/2 teaspoon salt
1 large egg
1/2 cup pumpkin puree
2 cups all-purpose flour
1/2 cup chopped pecans

for the cinnamon sugar topping:

1/8 cup turbinado sugar
1/2 teaspoon ground cinnamon

Preheat oven to 350F. Line a large baking sheet with parchment paper, set aside.

In a medium-sized bowl, beat butter, sugar, spices, baking powder and salt until mixture is smooth and creamy. Beat in the egg and the pumpkin puree. Reduce mixer speed to low and add the flour, stirring until smooth. Add the pecans and stir just until thoroughly mixed.

Scoop the dough onto prepared baking sheet. Divide dough into half and shape into two 10″ x 2.5″ logs. Pat the logs into long rectangles, and smooth their tops and sides. Sprinkle with cinnamon sugar topping, pressing it in gently. Bake the dough for 25 minutes. Remove from oven and let rest for 5 minutes.

Use a serrated knife to cut the log crosswise into 1/2″ to 3/4″ slices. 

Reduce oven temperature to 325F.

Set the biscotti on edge on the prepared baking sheet. Return the biscotti to the oven, and bake them for 40 to 45 minutes, until they're starting to turn golden brown around the edges. They'll still feel quite soft in the middle. Turn off the oven, crack the door open a couple of inches, and let the biscotti cool right in the oven.

Remove the biscotti from the oven when they're completely cool. Store airtight at room temperature for several days; freeze, well-wrapped, for longer storage.