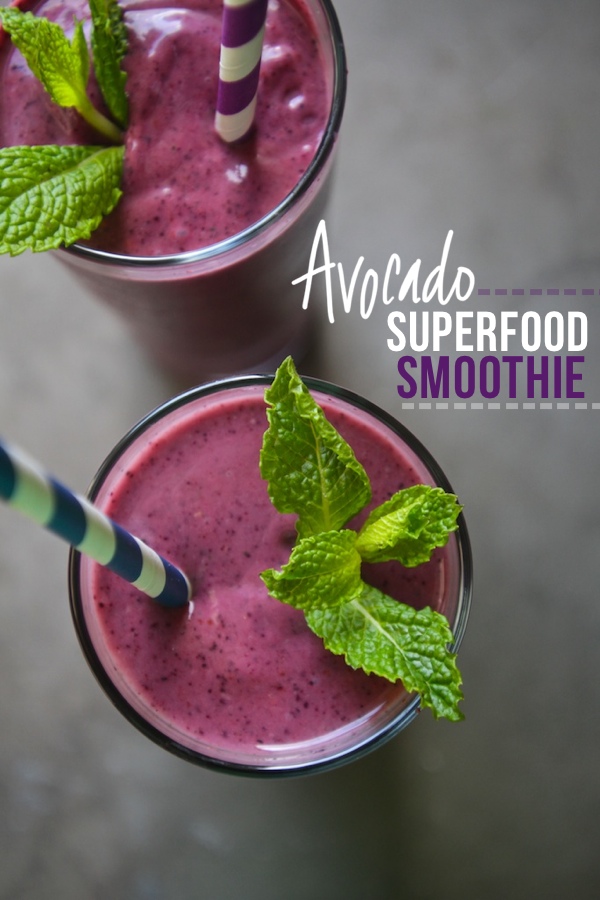 Casey & Cooper do not like avocados. I think we already covered this in my Spicy Sesame Guacamole post. Actually…they DO like avocados because I put it in a lot of their smoothies. HA! I'm sneaky like that.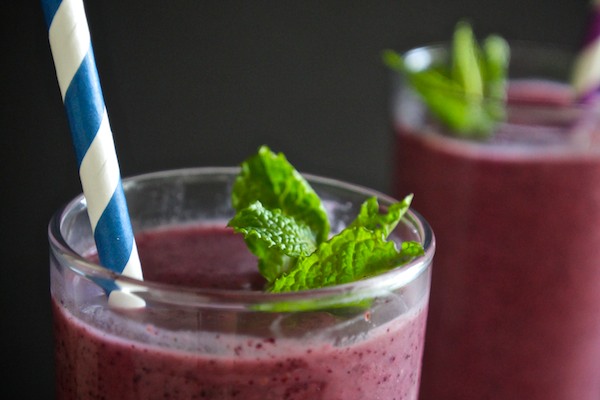 I've learned that it's best not to say anything. Just let them enjoy the smoothie and then maybe mention it to them at a later date. Really, I just need someone else in our household to help me dig into my avocado stash. Whenever there's a sign that says 4 avocados for $3 I'm there for the taking.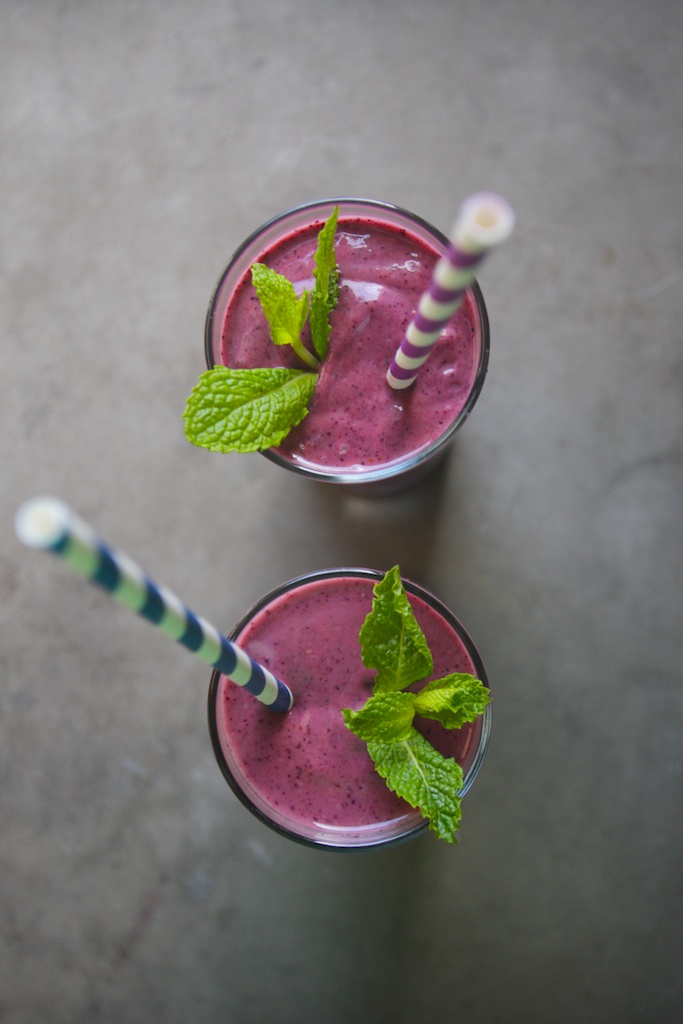 Have you ever put avocados in a smoothie? If you haven't, avocados make them extra creamy and thick. If you add a bunch of other fruit, you'll never taste the addition. I'm not a person who generally drinks smoothies for breakfast (they never fill me up!) but this one, with the protein, antioxidants, greens and FRUIT will keep me satisfied til lunch.  And yes, I told Casey it had an avocado (right after he finished!) and I got the WHAAAAAAT?!!  Told you, I'm sneaky.
And we're off!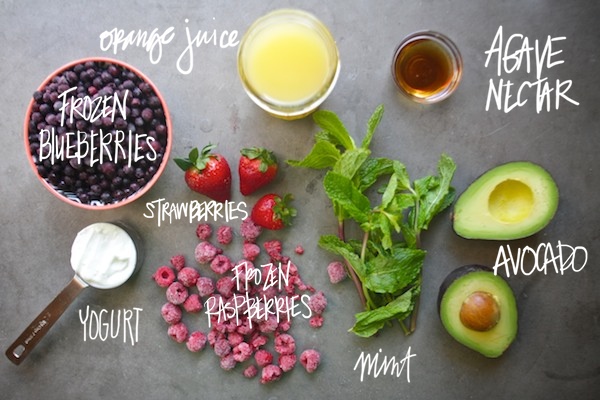 Put those avocados in the blender!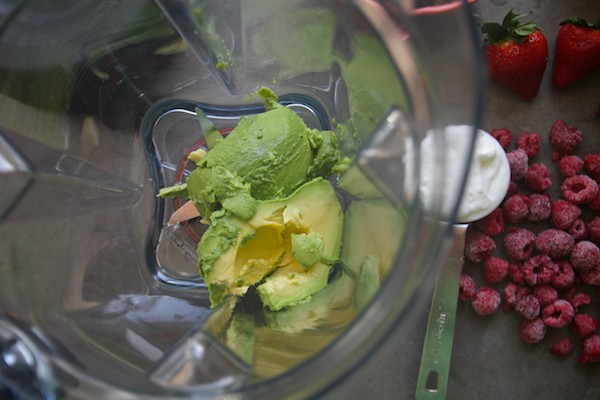 All the fruits, yogurt & mint goes into the blender. Next comes the OJ.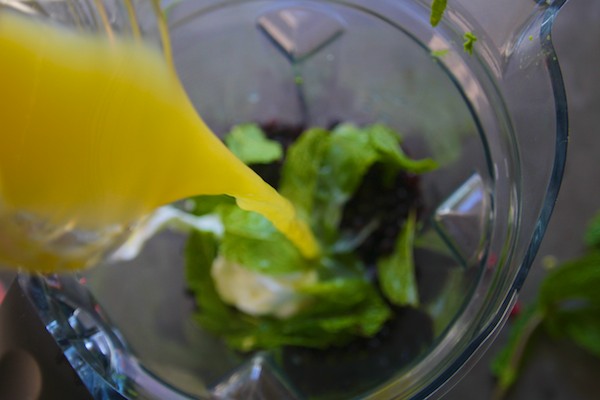 Agave nectar up in. WE BLEND.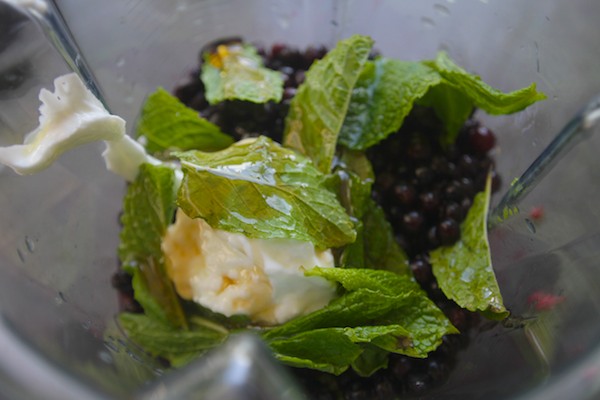 LOOK AT THIS HUE! It's kinda like the 2014 Pantone color, but a little bit darker.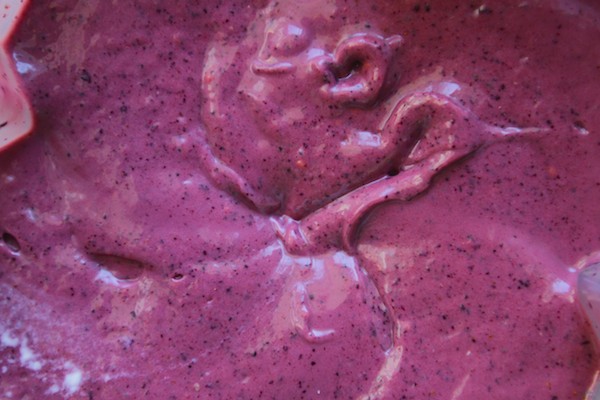 Pour the smoothie into two tall glasses.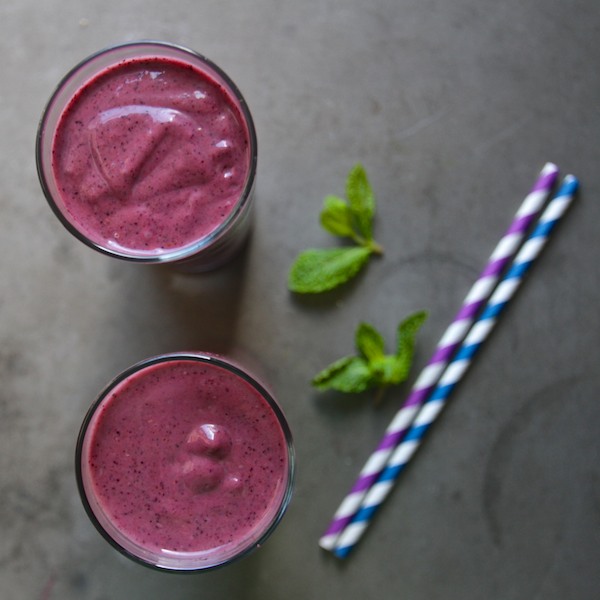 Garnish with mint!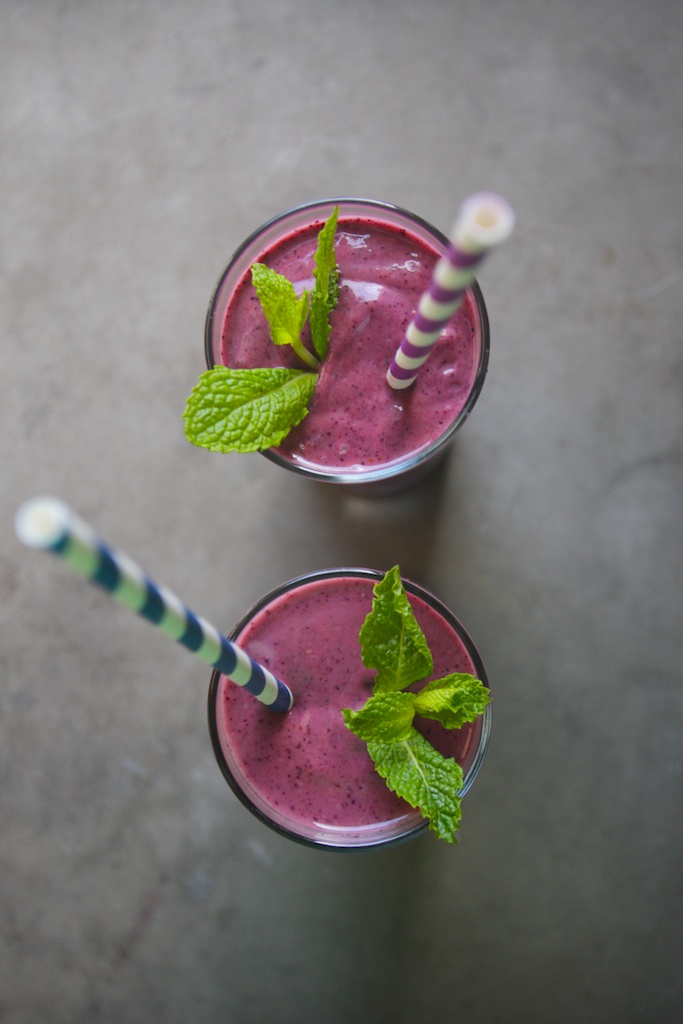 Fall in love!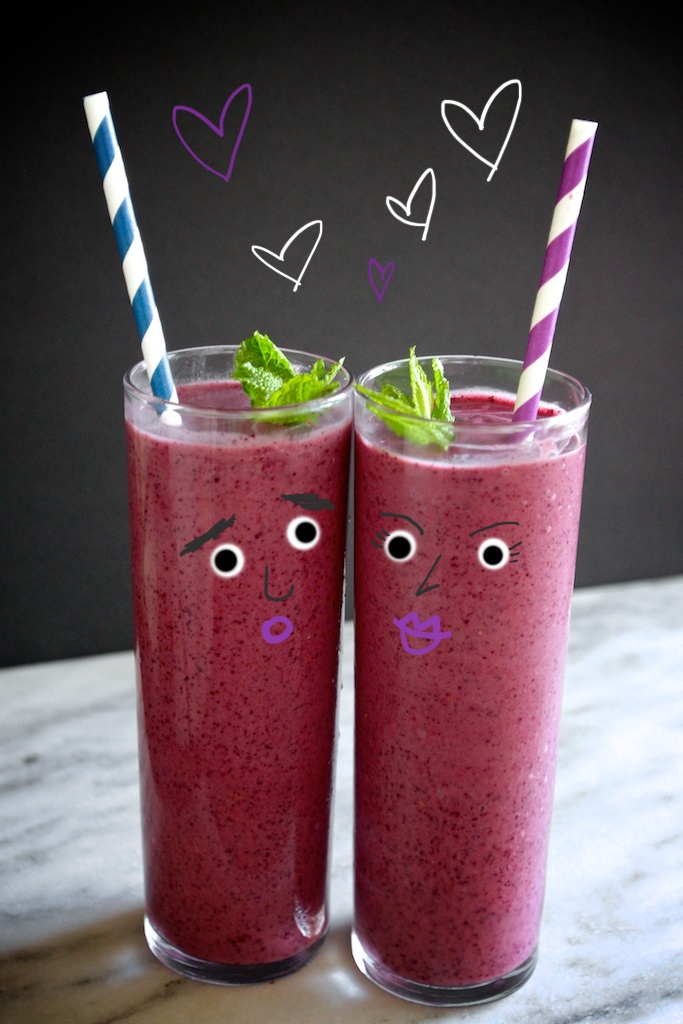 Get a room, you two!
Avocado Superfood Smoothie

make 2

recipe slightly adapted from Absolutely Avocados

1 Hass avocado
1  1/2 cups frozen blueberries
3 strawberries (stems removed)
17 mint leaves
1  1/2 cups organic orange juice
1/4 cup plain yogurt
2 tablespoons agave nectar
1/2 cup frozen raspberries

Cut the avocado in half lengthwise. Remove the pit from the avocado and discard. Remove the avocado from the skin with a spoon and place the avocado flesh in a blender.

Add the frozen blueberries, 15 mint leaves, orange juice, yogurt, agave nectar, and raspberries into a blender. Blend ingredients together for 1 to 2 minutes, until completely smooth. Add more juice if the consistency is too thick. Divide into two tall glasses and garnish with remaining mint leaves.