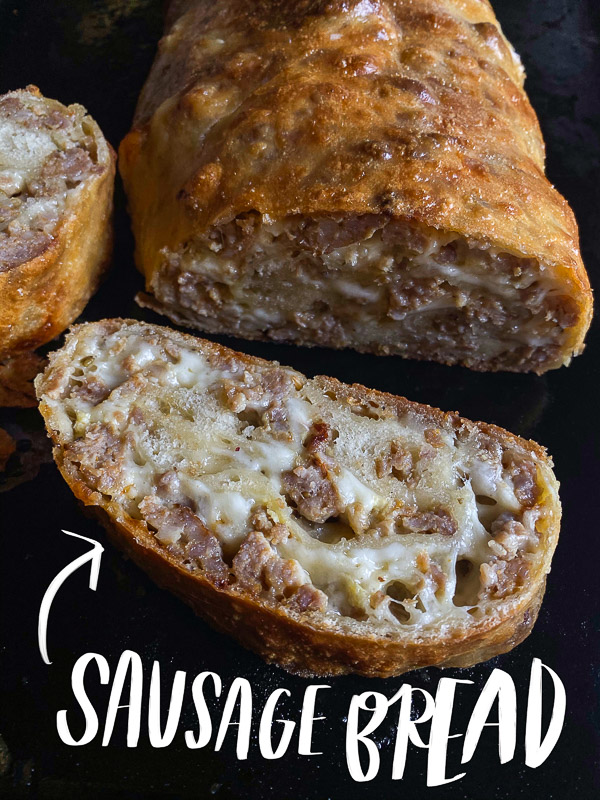 Sausage Bread was always something brought out for special occasions on my father's (very Italian) side of the family. While the recipe floats around throughout the year with my East Coast family, we only experienced my Grandma's sausage bread during Easter. What I can tell you is that I would have gladly accepted her Sausage Bread over my candy filled Easter basket. That's how good it is.
Now that I have the recipe (THANKS TO MY FAIRY GODMOTHER, AUNT JEAN!!!) I can have it whenever I want! What a gift it is to receive a cherished recipe from a generous family member!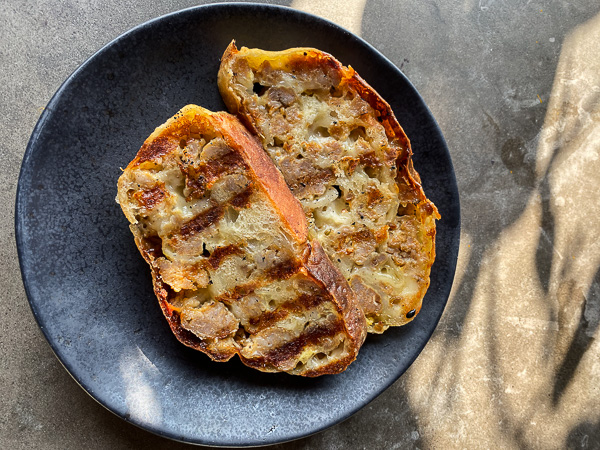 If I wasn't making artichoke squares for my brother this Thanksgiving, I'd definitely make this Sausage Bread. It's the ultimate comfort food. Pizza dough rolled around sausage and cheese. What's not to love? It tastes like my childhood.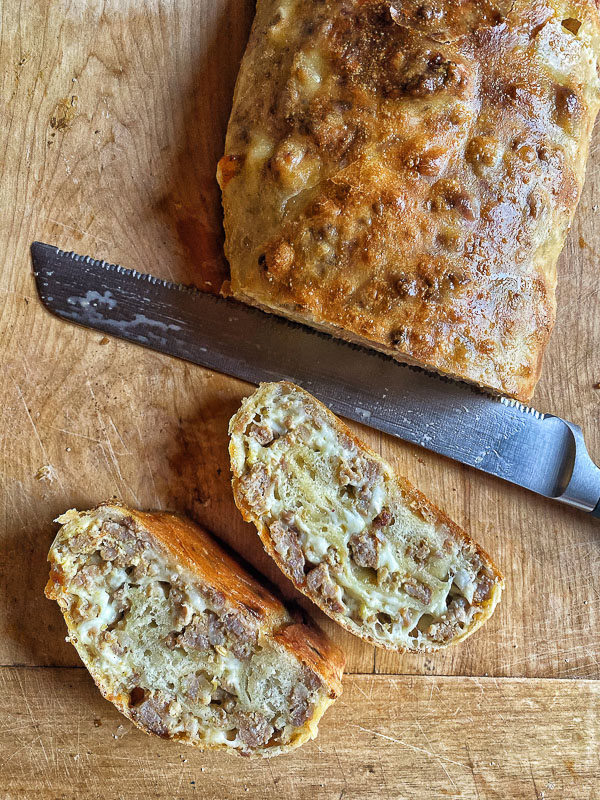 Casey likes to think of it as pizza bread but without the sauce. He's not wrong!
Let's gather our ingredients: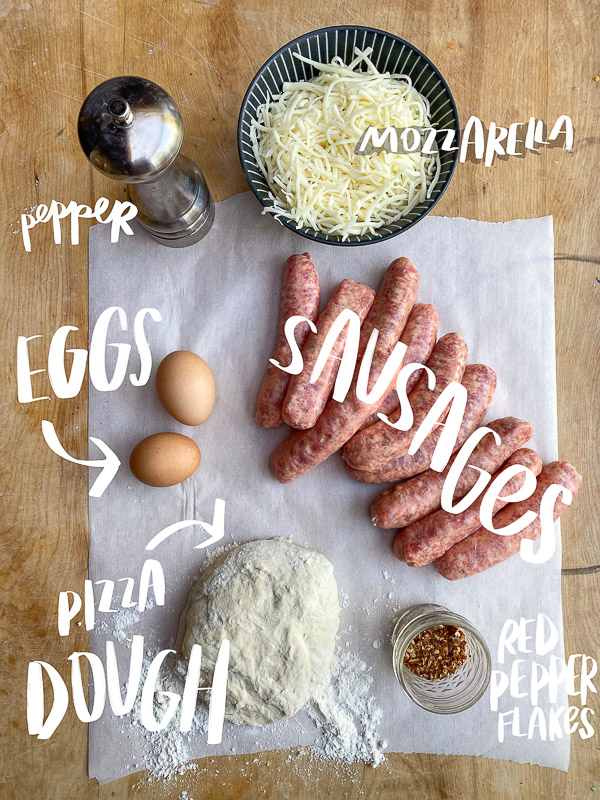 Take the sausage out of its casing. I think I used about 10 sausages total for the recipe.
Brown it in a skillet, set aside and assemble the filling!
Roll the dough out into a circle.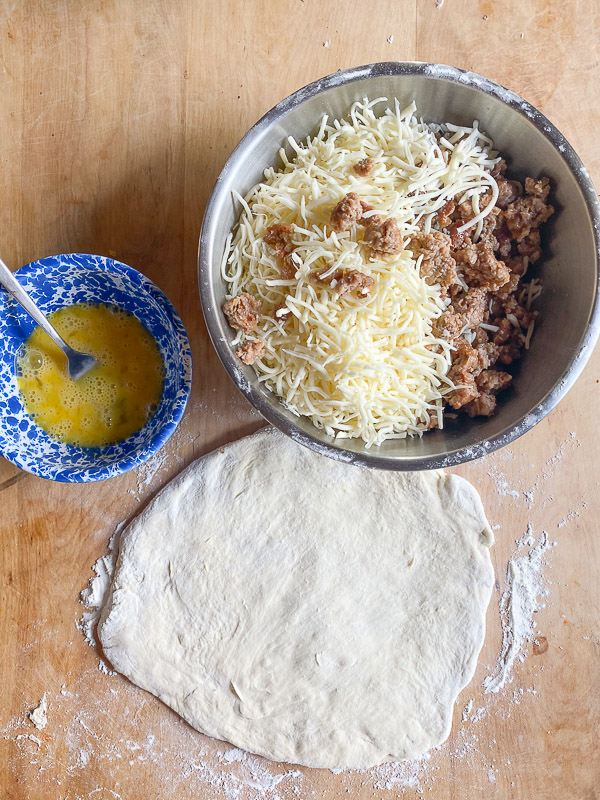 Eggs go into cheese & sausage mixture.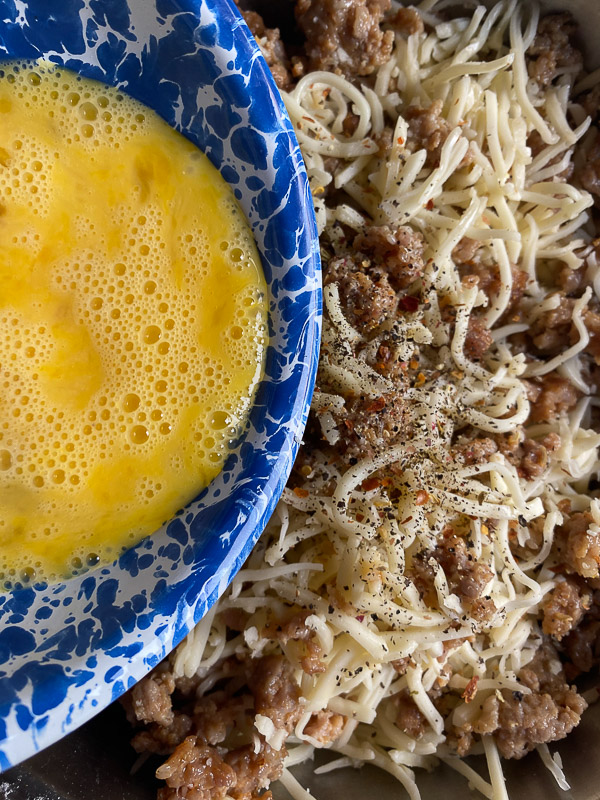 We fill up the dough, making sure to leave some space to fold the edges.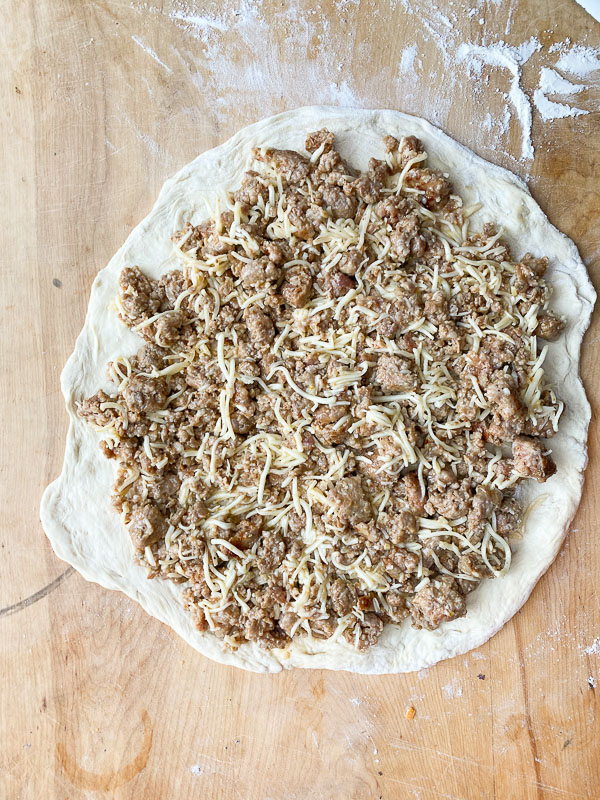 Now we get ready to roll it up!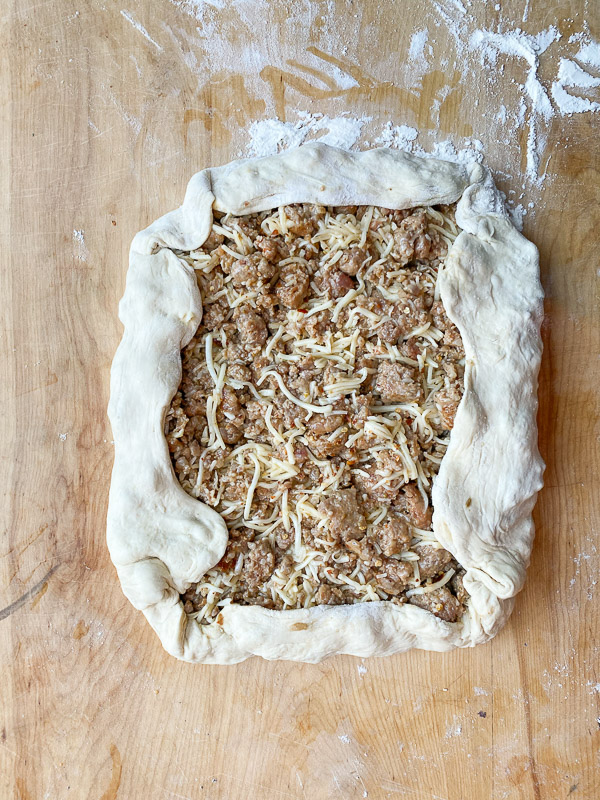 It's like we are making a big cinnamon roll. Fold it into a big rectangle.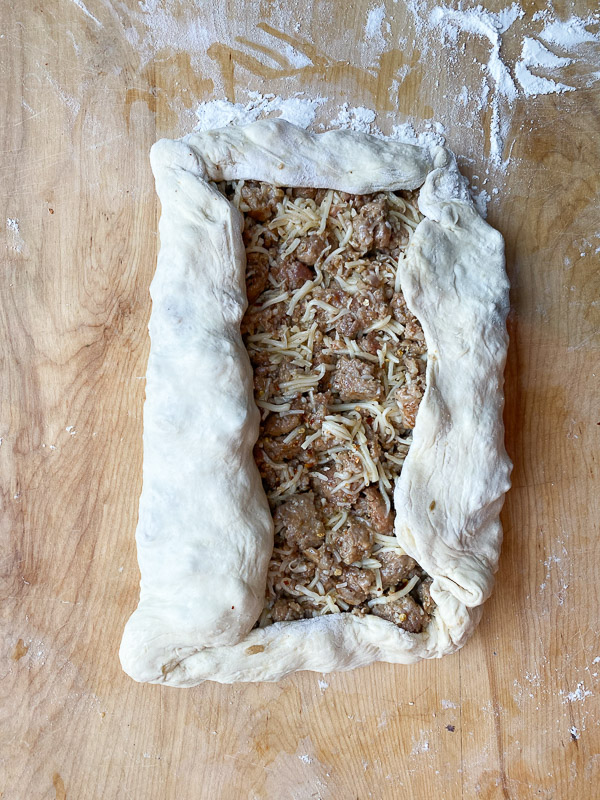 Boop!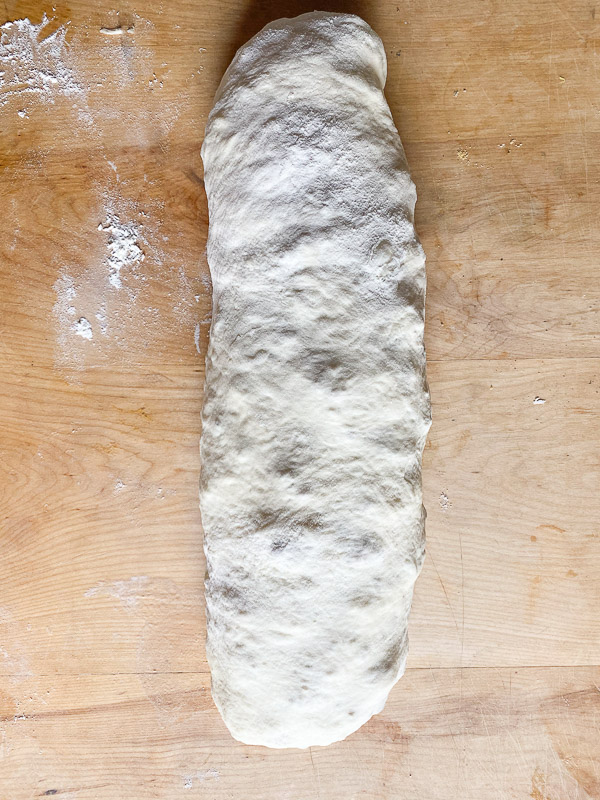 Egg wash to make it glisten.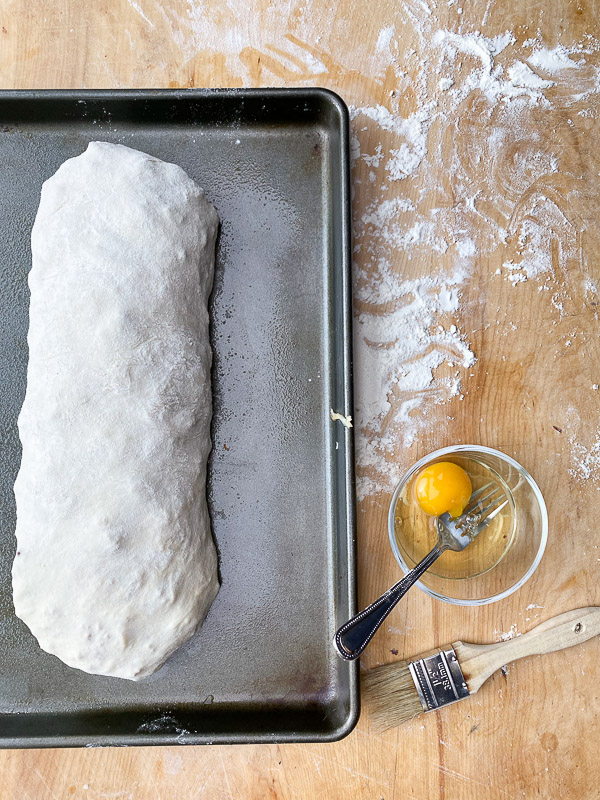 BAKED!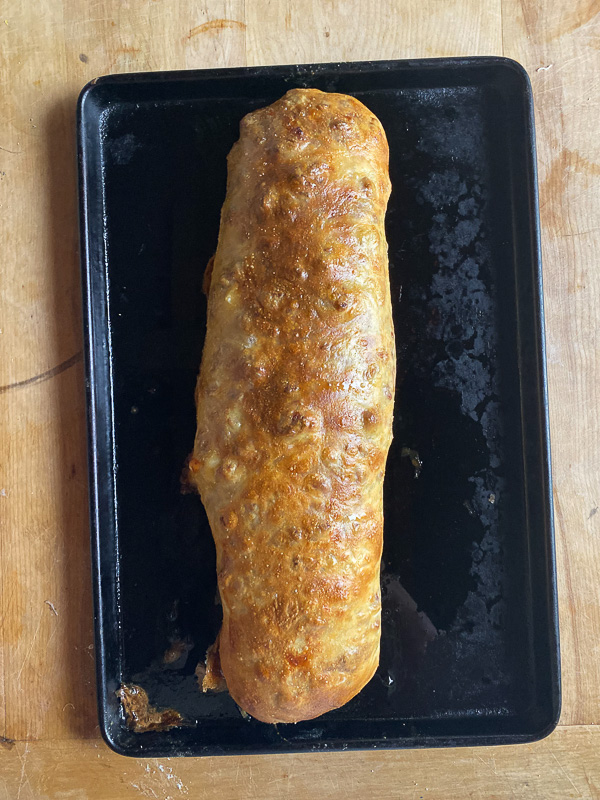 Let cool and slice into it.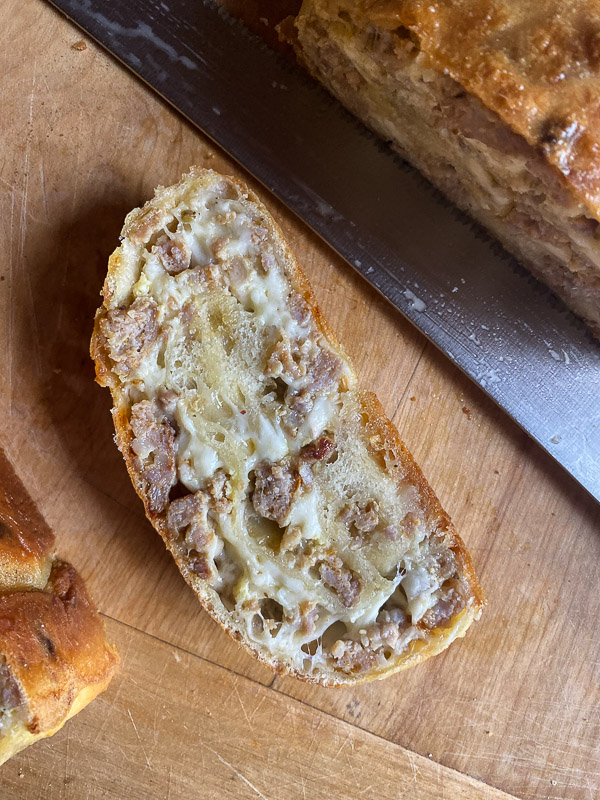 Serve warm!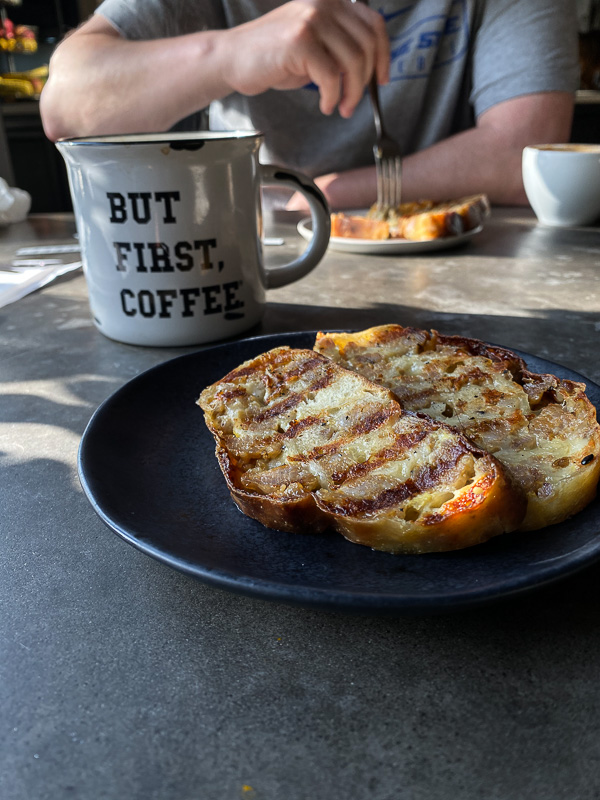 It became a great breakfast for us for the past week. It's easy enough to enter in my meal rotation, huh?
Sausage Bread

serves about 10

2 lbs. sausage (casings removed)
1lb. pre-made pizza dough (I use Trader Joe's!)
2 eggs, plus 1 for basting
pepper to taste
1 teaspoon red pepper flakes
2 cups shredded mozzarella cheese

Preheat oven to 375F. Lightly spray a baking sheet with cooking spray and set aside.

Remove sausage from casings and saute in a large frying pan, breaking up with a spoon to brown. Add black pepper and red pepper flakes and cook until sausage is cooked through. Drain the sausage and set aside in a large bowl to cool, about 5 minutes. Add grated mozzarella and eggs to the sausage and stir until well combined.

Roll out pizza dough to make a large circle ( about 16 inches in diameter). Place sausage mix in the center and spread to about one inch from the ends. Turn over 1/2 inch of the dough on top, bottom and sides. Roll (not too tight) the bread so that the seam remains on the bottom. In a small bowl, beat 1 egg and baste bread (don't forget the ends!) with a brush. Gently placed rolled bread on prepared baking sheet. Bake for 50 minutes, turning pan every 20 minutes for even browning. Remove bread from oven and place on rack to cool.