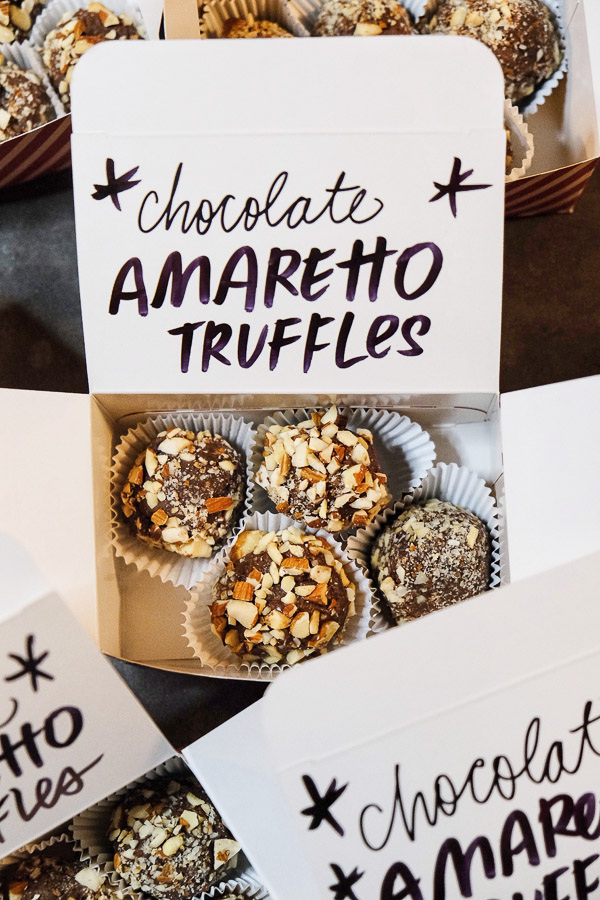 Are we in the holiday magic-making mood? No? Is it cuz we waited until the last minute to make some homemade gifts? Maybe! Worry not, I made these Chocolate Amaretto Truffles yesterday so I am totally with you on the last-minute gift making situation.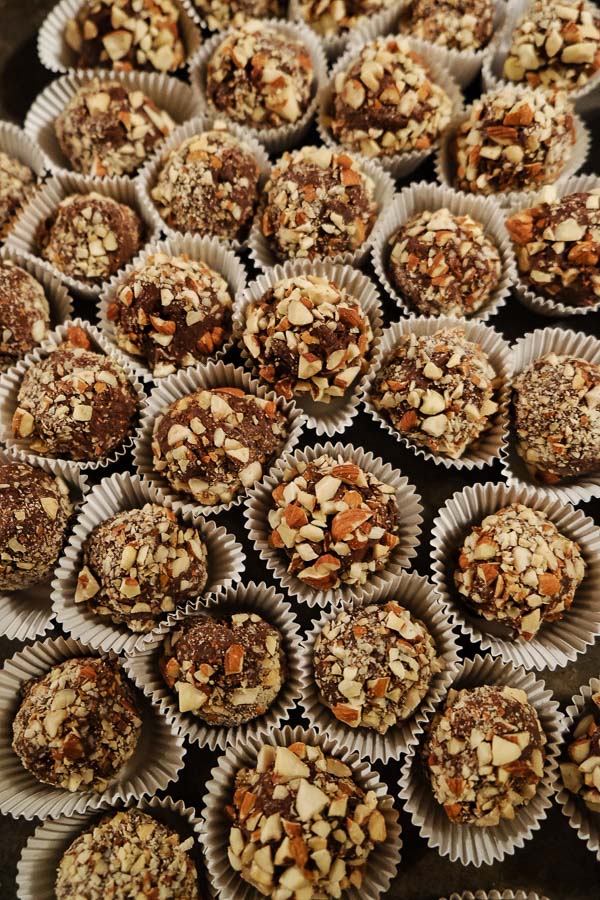 These truffles come together in a snap.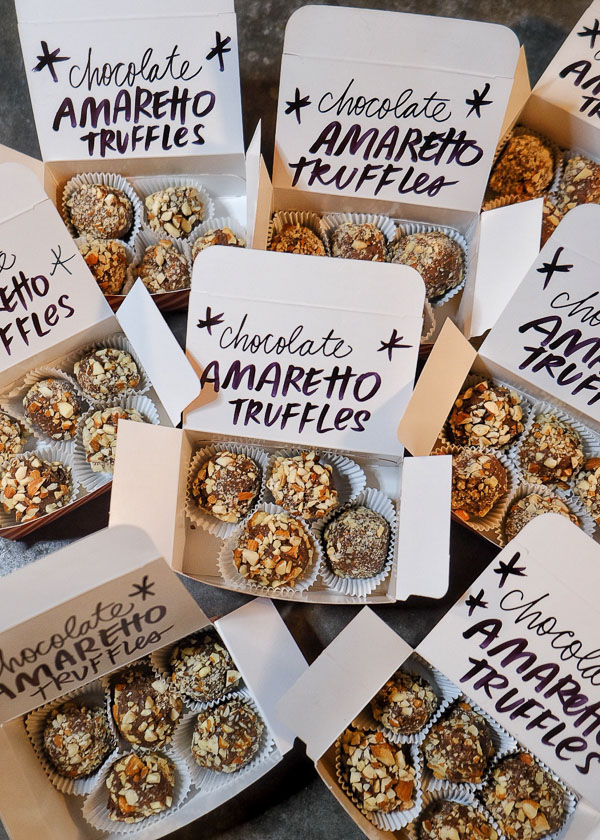 Excuse me while I hop in the car and drop these packages of almondy chocolate morsels off in my friend's mailboxes. I've got goodies to deliver!
Ingredients involved: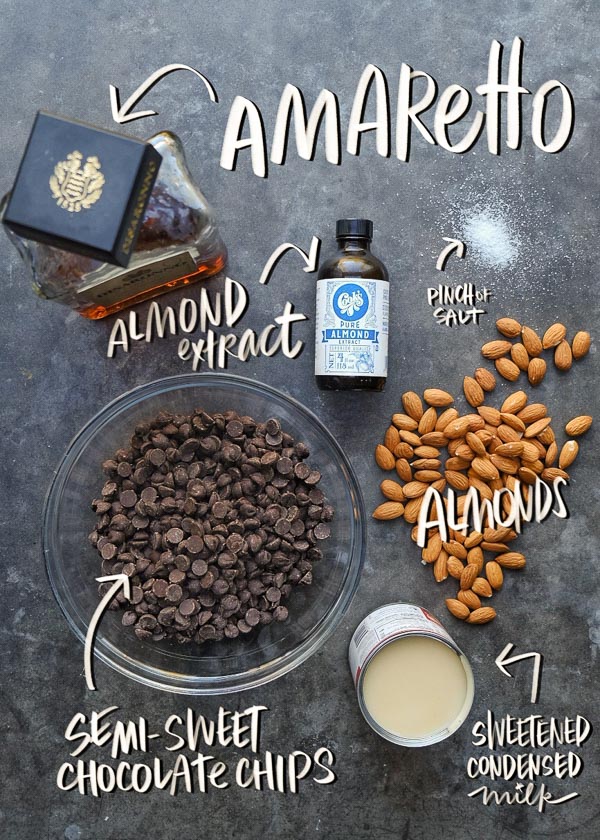 We are going to melt the milk & chocolate over a double-boiler. Add a pinch of salt for good measure.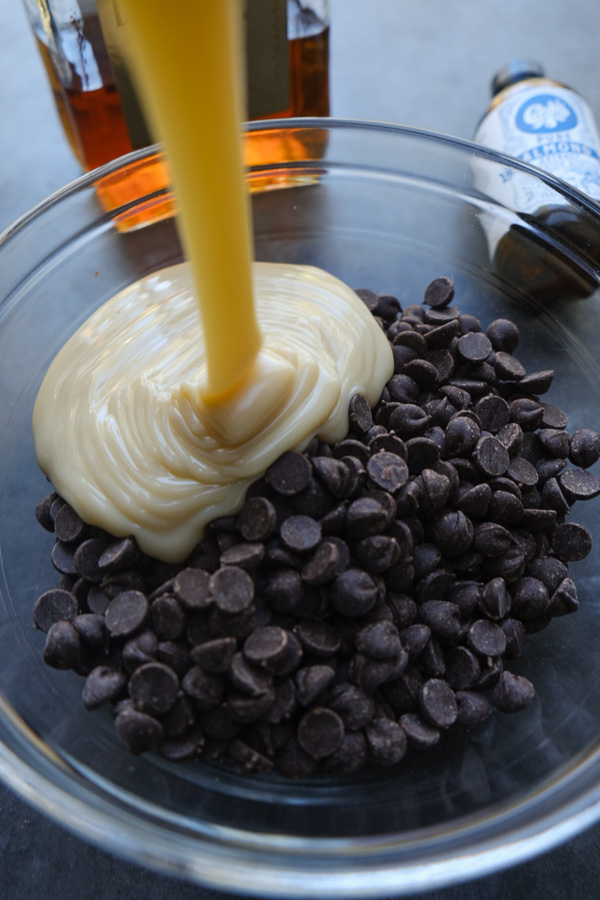 MELTED.
Now, we stir in the Amaretto & almond extract for more FUN.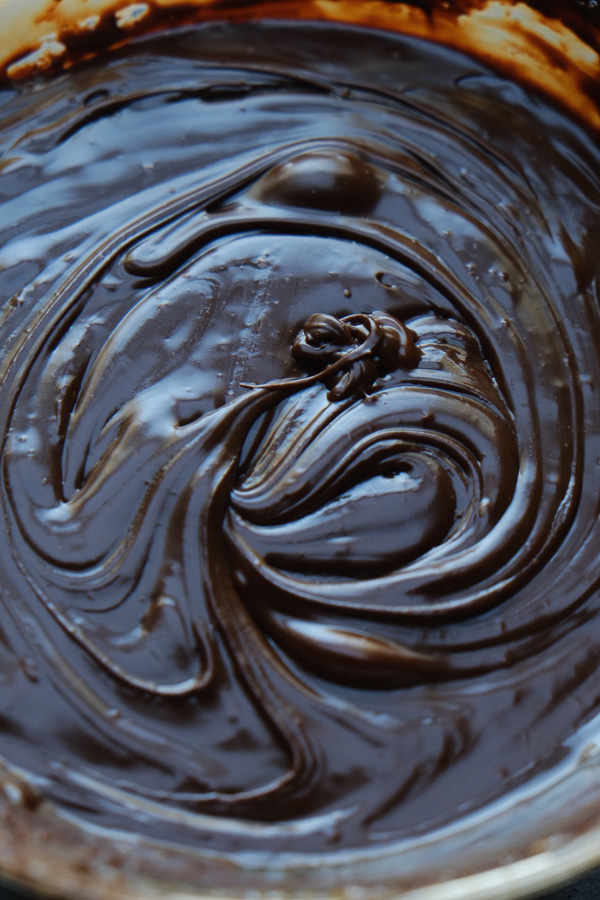 We chop our roasted almonds while we let our chocolate chill in the fridge.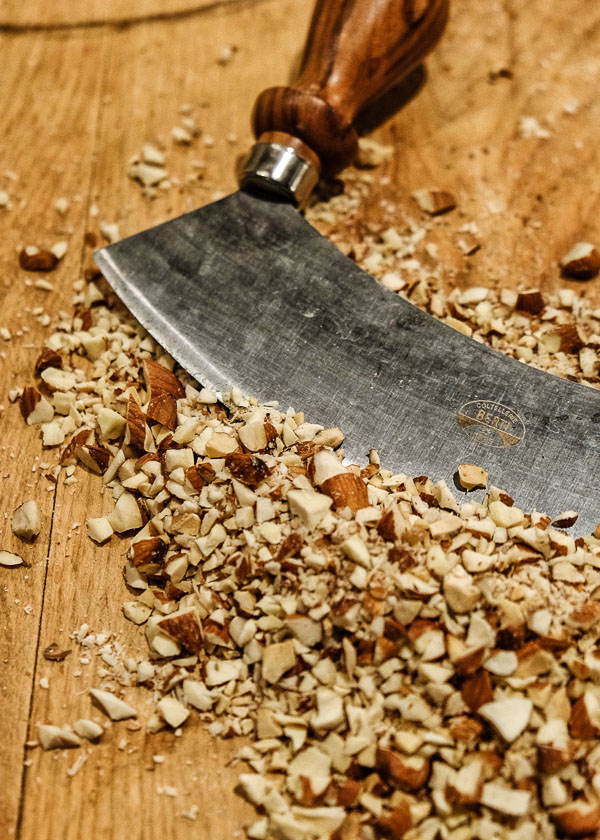 Let's get our assembly line together.
Not pictured: a pan that is lined with parchment paper.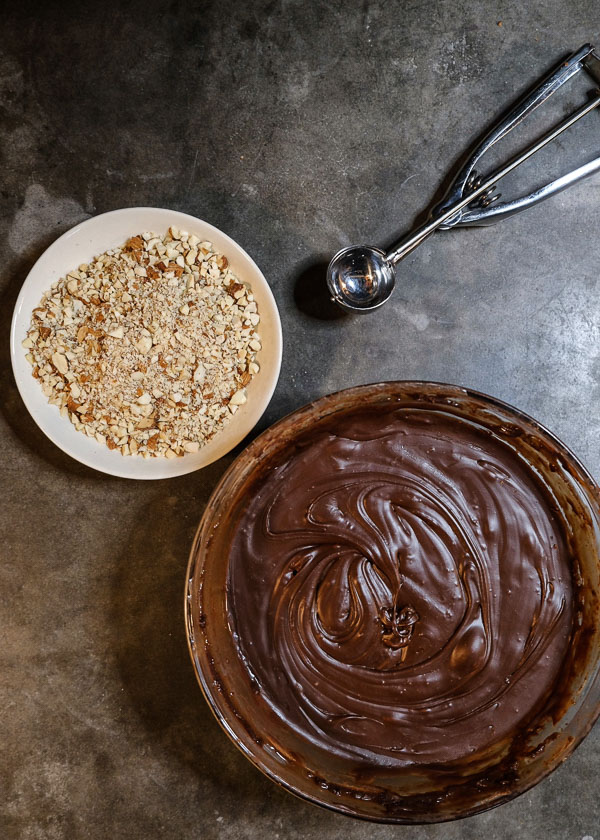 Using a 1-inch cookie scoop,
we scoop out our truffles into balls.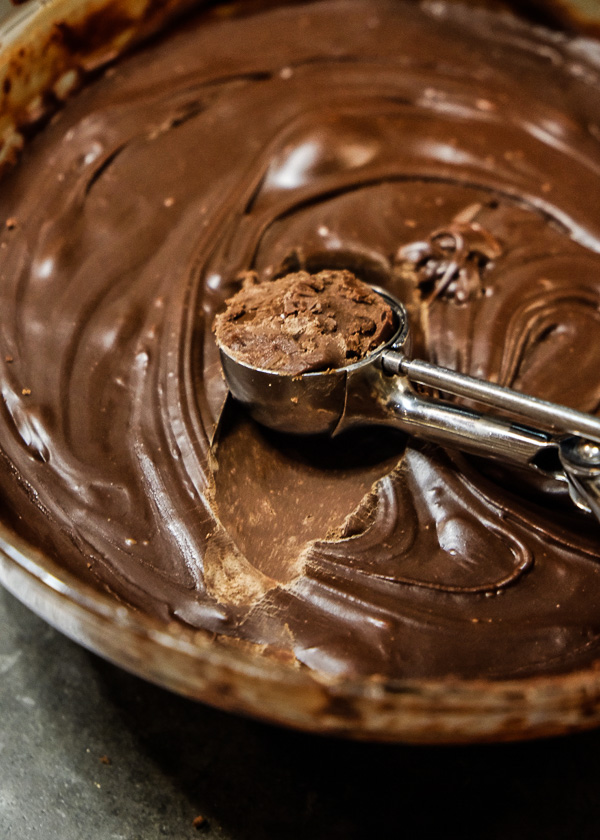 Roll them in the nuts.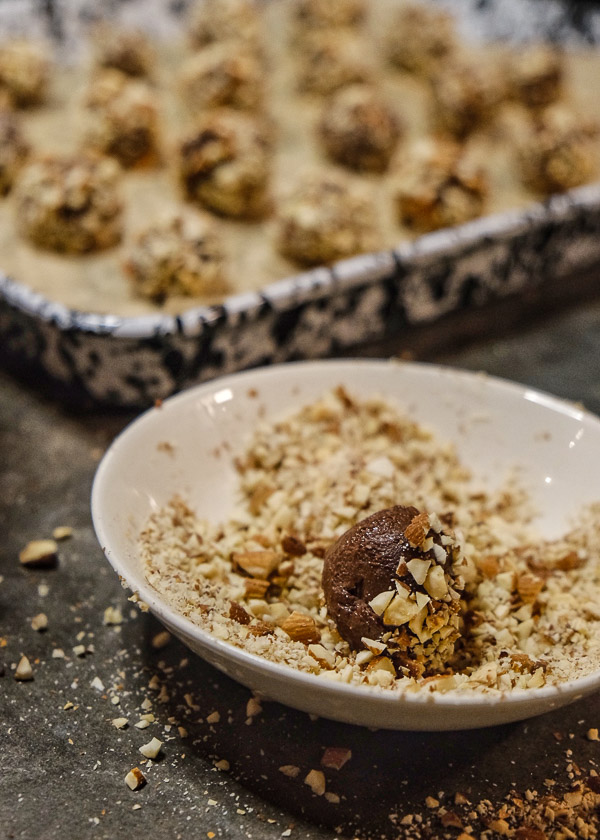 Put them on the parchment paper.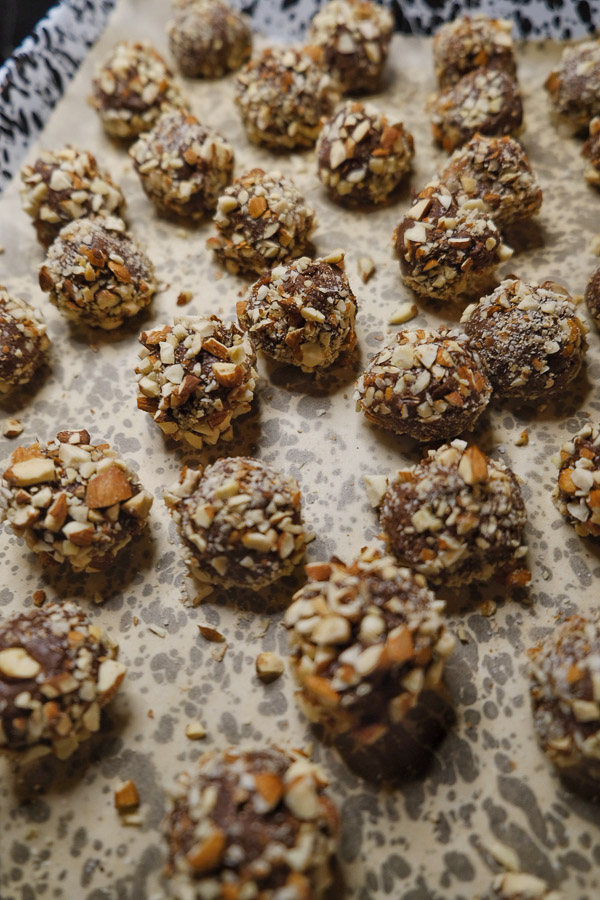 Are we ready to package them up? I used tiny cupcake wrappers for these babies.
Look at this loot!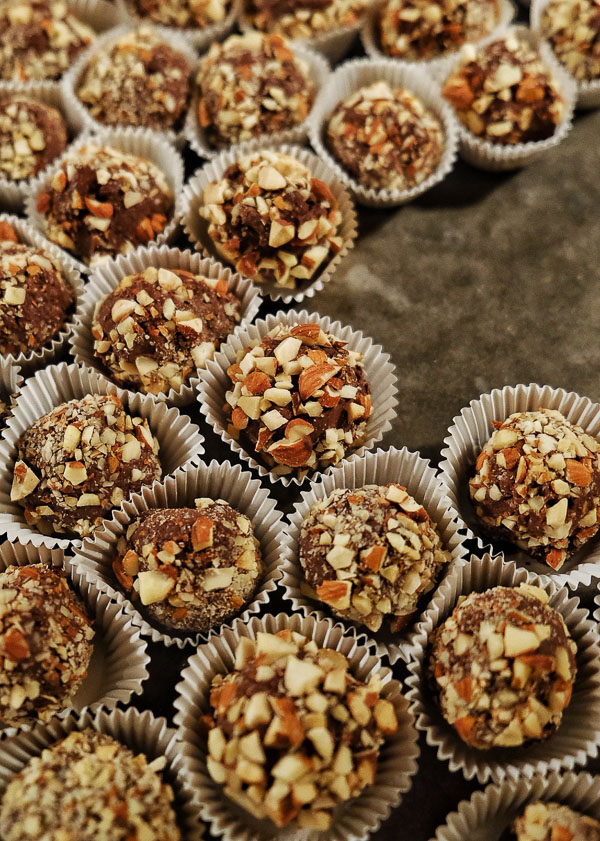 The best part? They get better as they age! The almondy flavor really develops.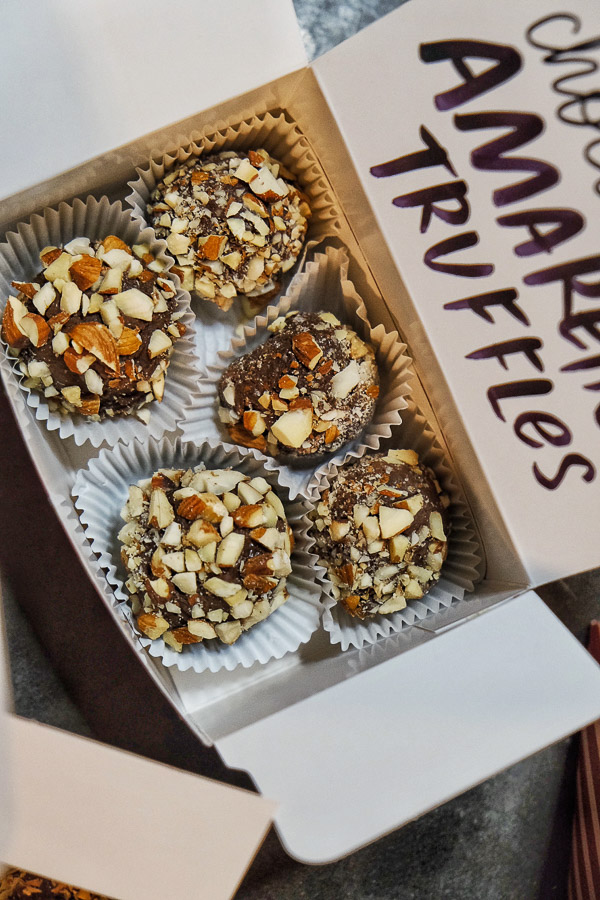 Remember to make all things with love!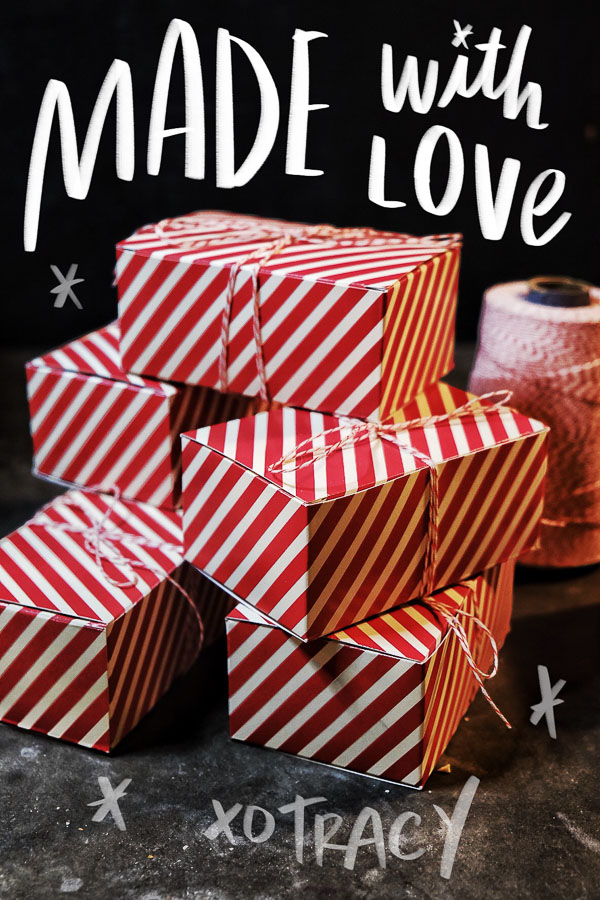 I mean…it's chocolate…how could it not be made with love?
Oh hey- I have a recipe for homemade amaretto too!
Chocolate Amaretto Truffles

makes about 40 truffles

18 oz. package semi-sweet chocolate chips
1 (14oz.) can sweetened condensed milk
pinch of kosher salt
3 tablespoons amaretto liqueur
1/2 teaspoon almond extract
1 1/3 cup finely chopped roasted almonds

In a double-boiler, melt chocolate chips with sweetened condensed milk and a pinch of salt. Remove from heat and stir in amaretto and almond extact. Cover and chill for at least 2 hours in the fridge. Shape chocolate into 1 inch balls and roll in nuts. Chill until firm. Store at room temperature in a tightly covered container. If waiting a day + to gift, keep them covered in the fridge.