Here's what this past week looked like- My Everyday Life Week 52
A moment of quiet.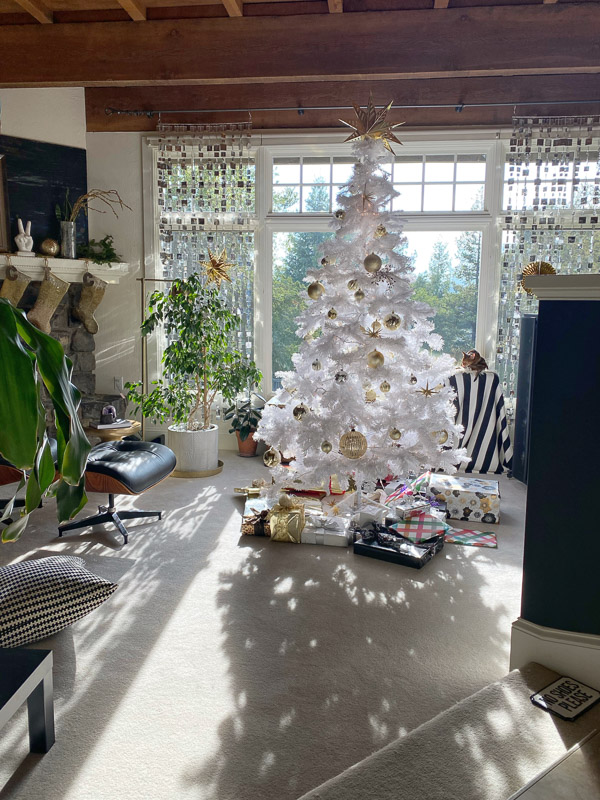 I love how our living room sparkles this time of year.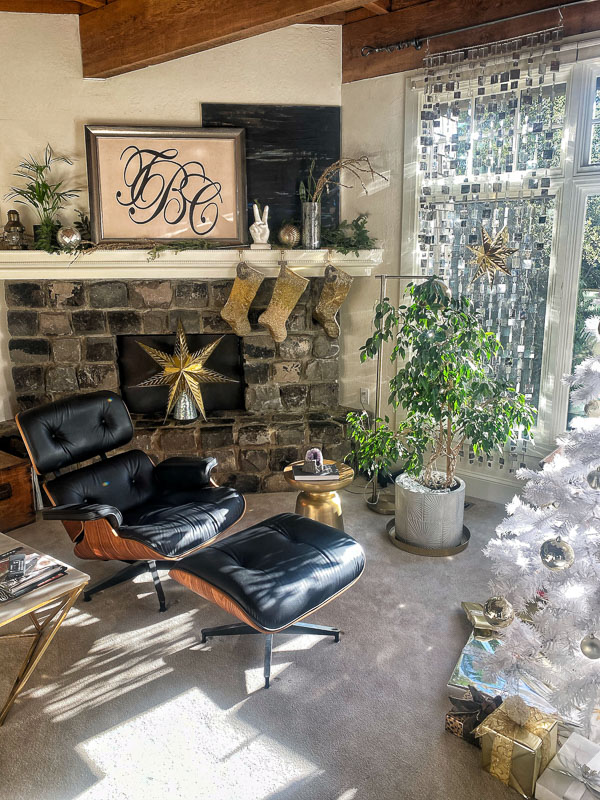 The sunset in Mill Valley.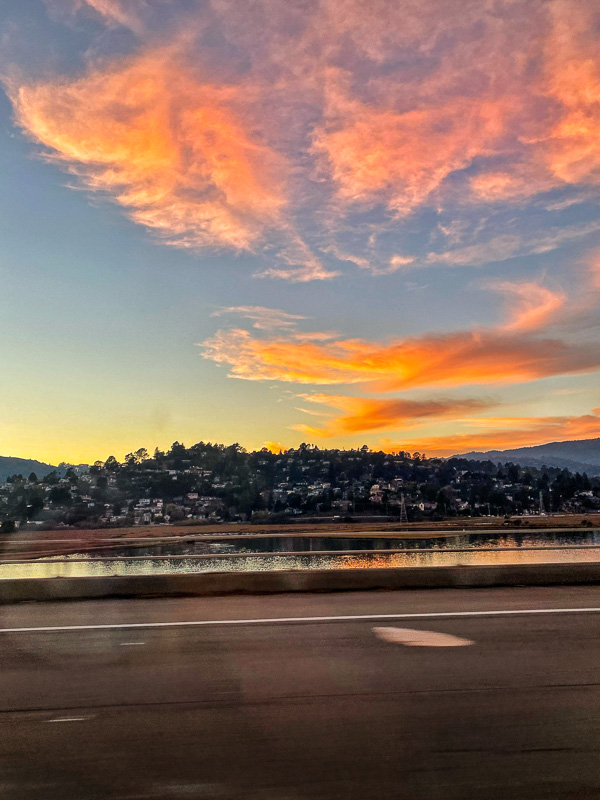 Sent out another big batch of workbooks this week!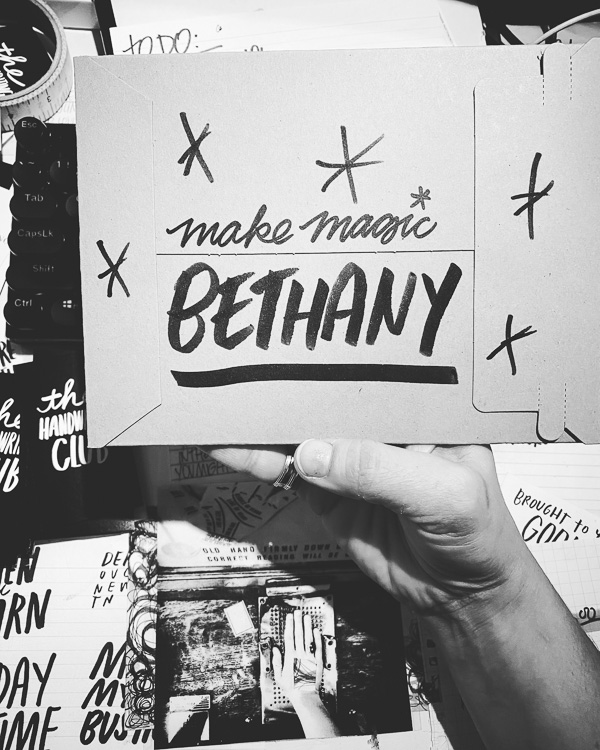 Chinese chicken salad from Comforts and bread from M&H. A match made in heaven.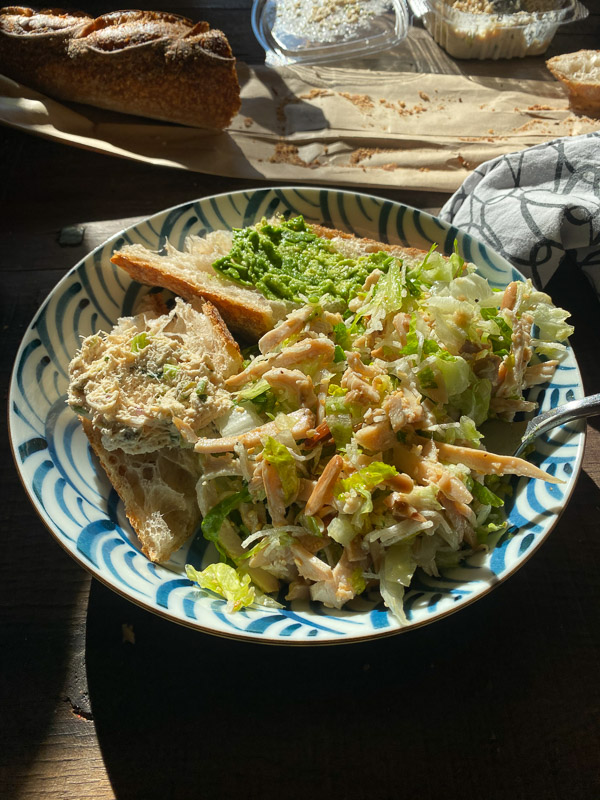 I envy his sleep. He loves my weighted blanket.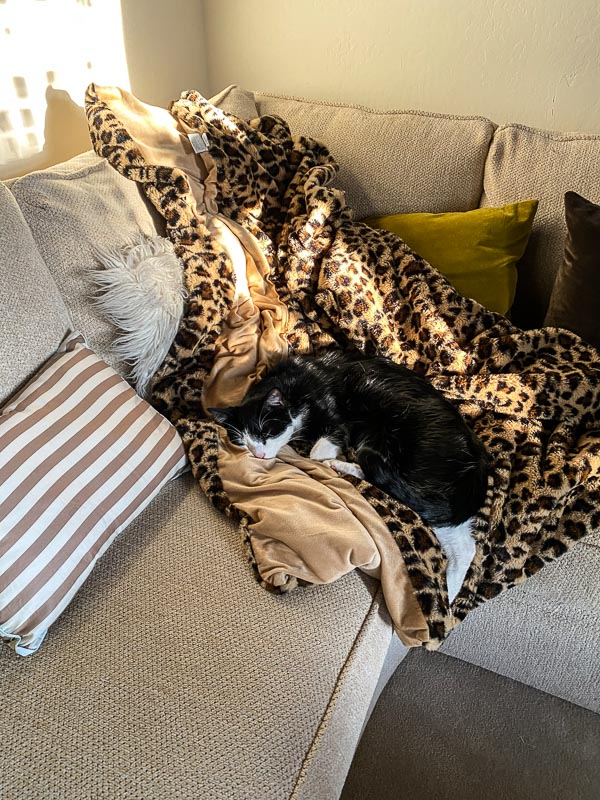 My house smelled like a candy factory.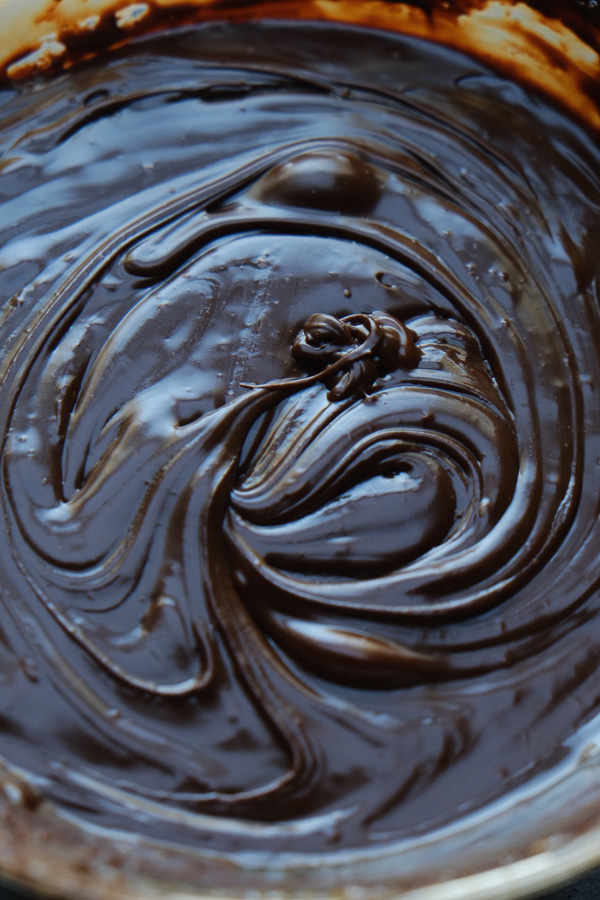 Wrapping up chocolate amaretto truffle gifts.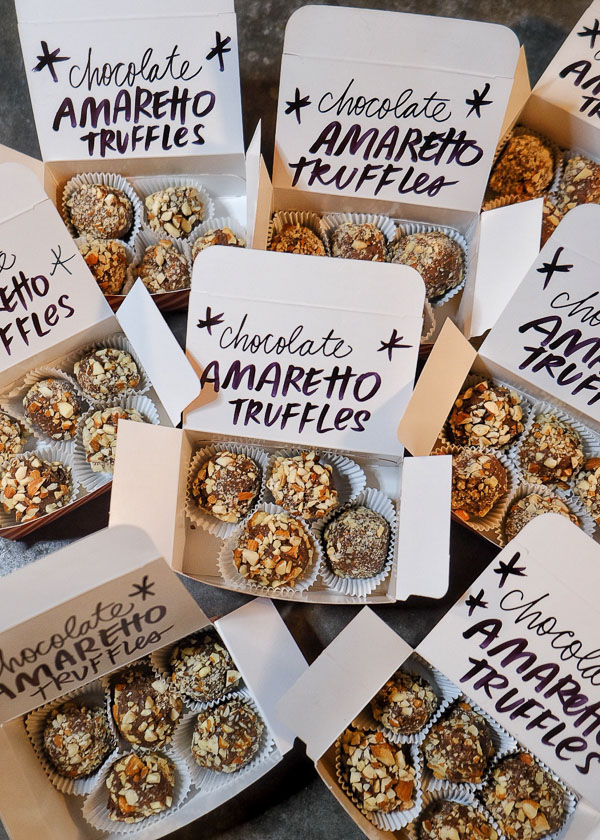 And then…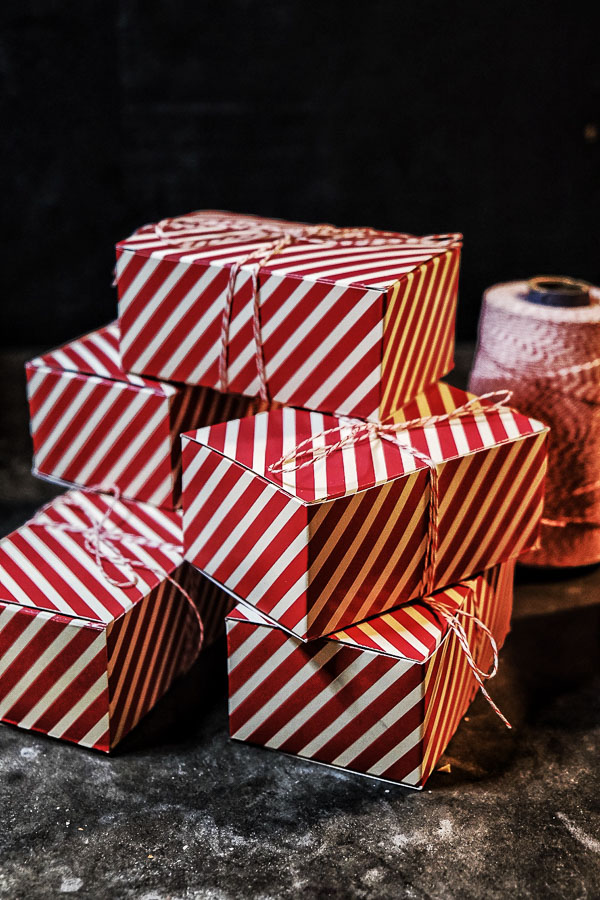 Someone wanted to play…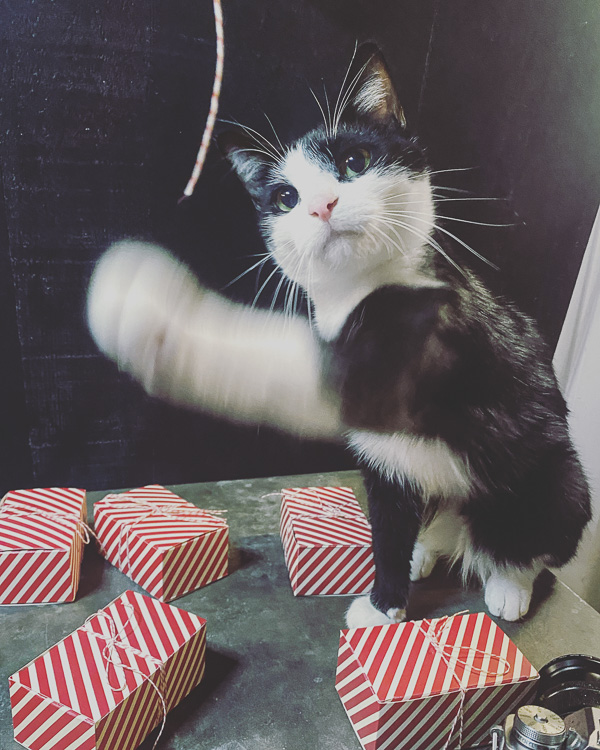 Handwritten notes this time of year are my favorite.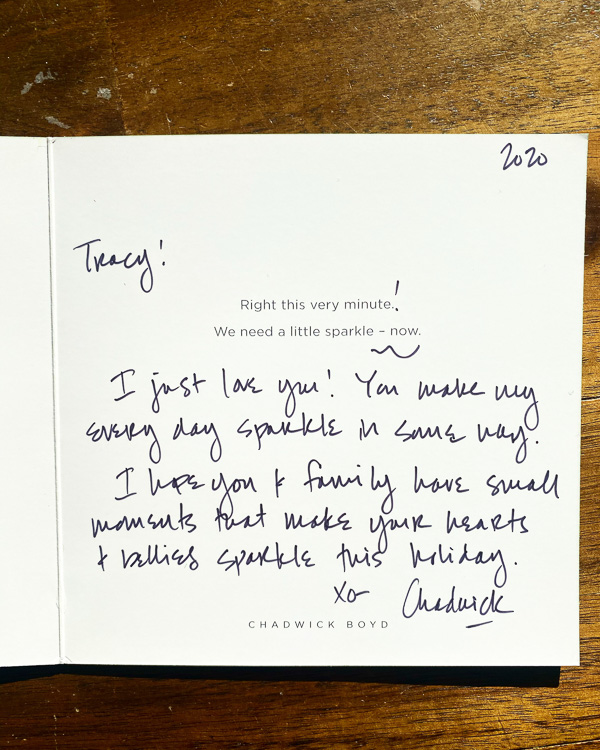 Making magic through my Mom's Sour Cream Coffee Cake.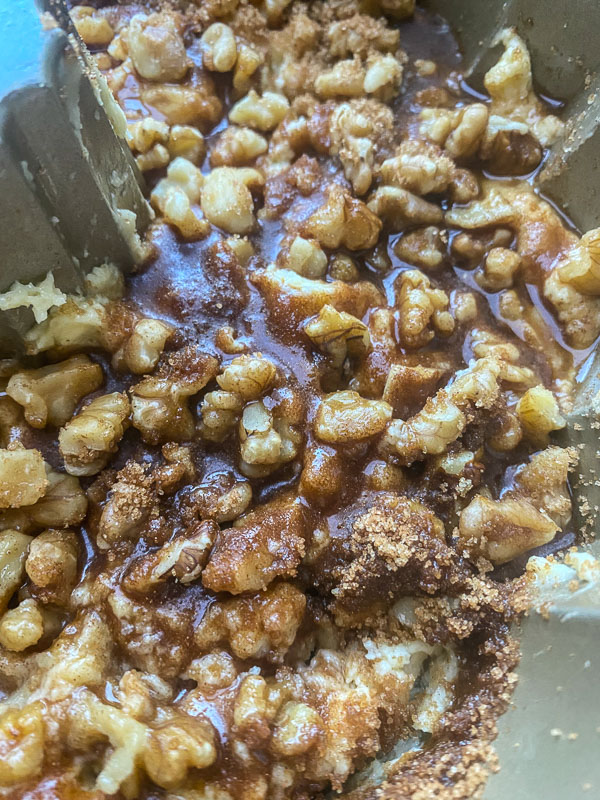 Spicy ramen night when the temperature dropped.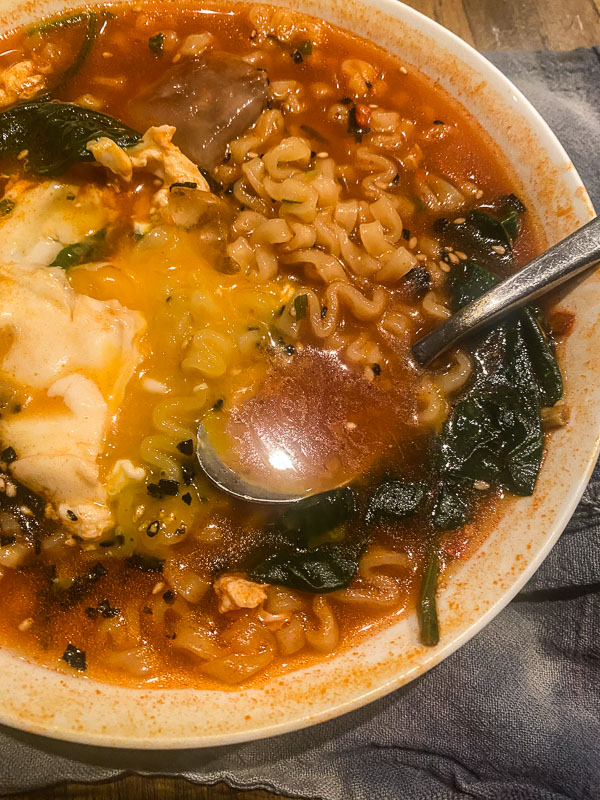 Roasted Rosemary Almonds for presents & our cheese plate.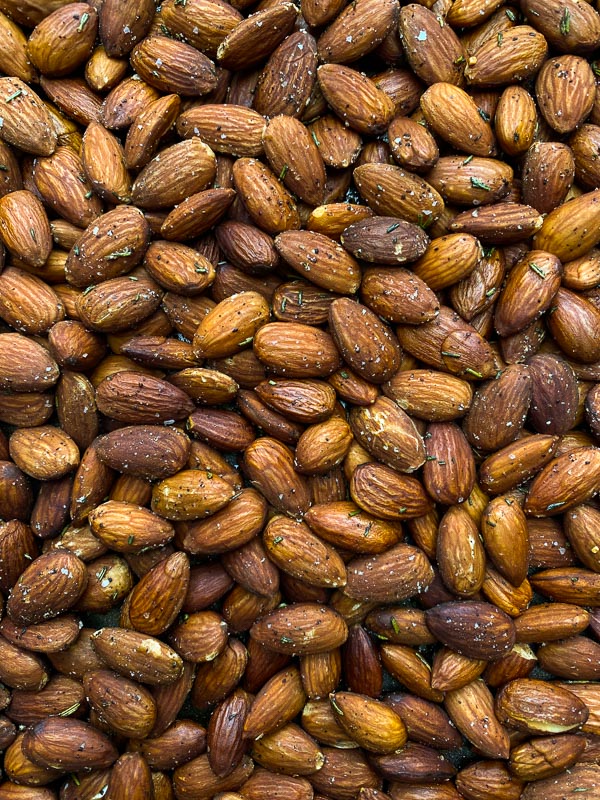 Spot the cat.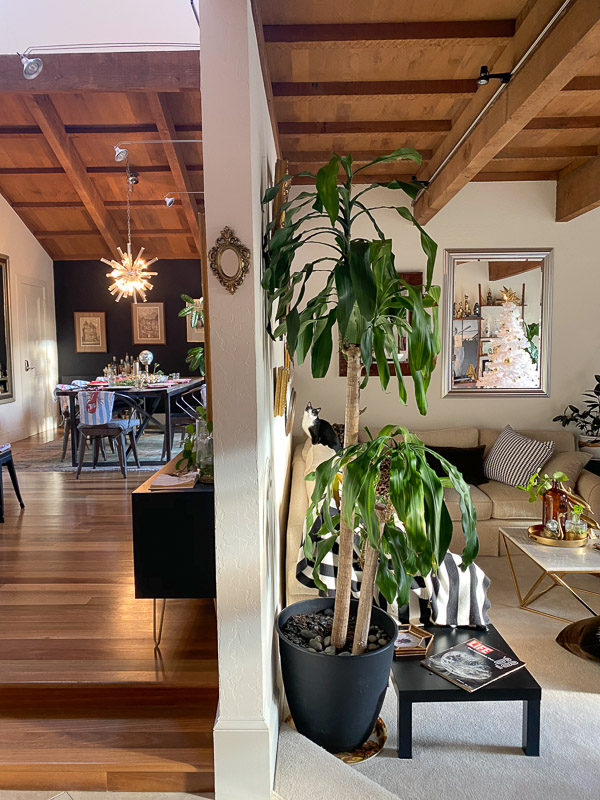 Casey's drink.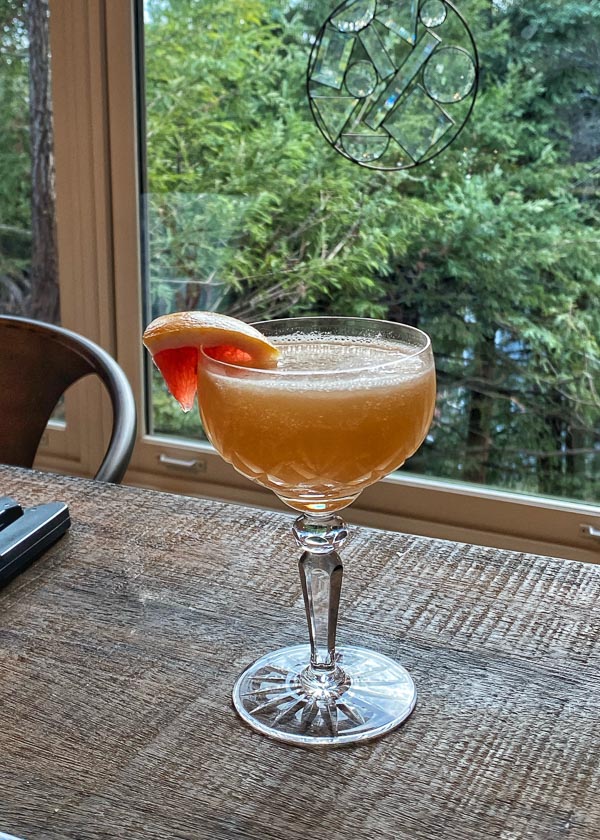 Our Christmas cheese boards are so much smaller than usual.
Dad got his own.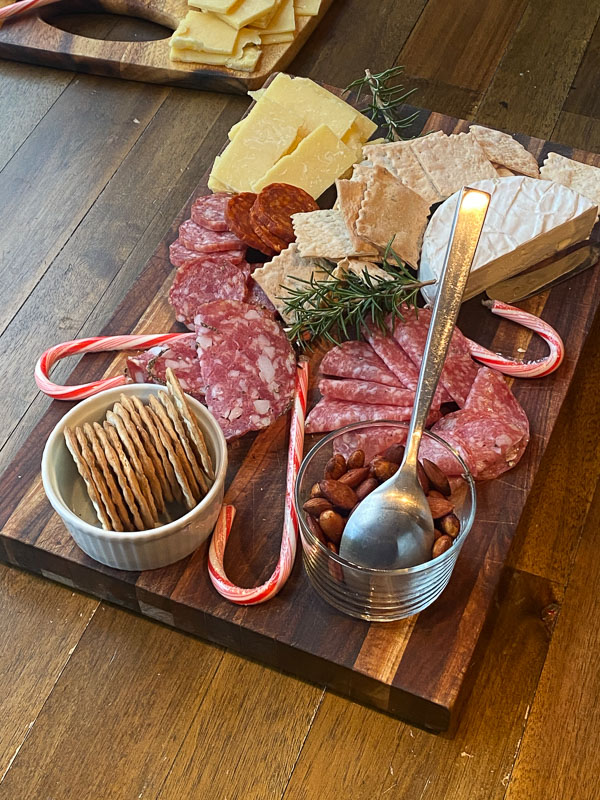 Linguini & Clams.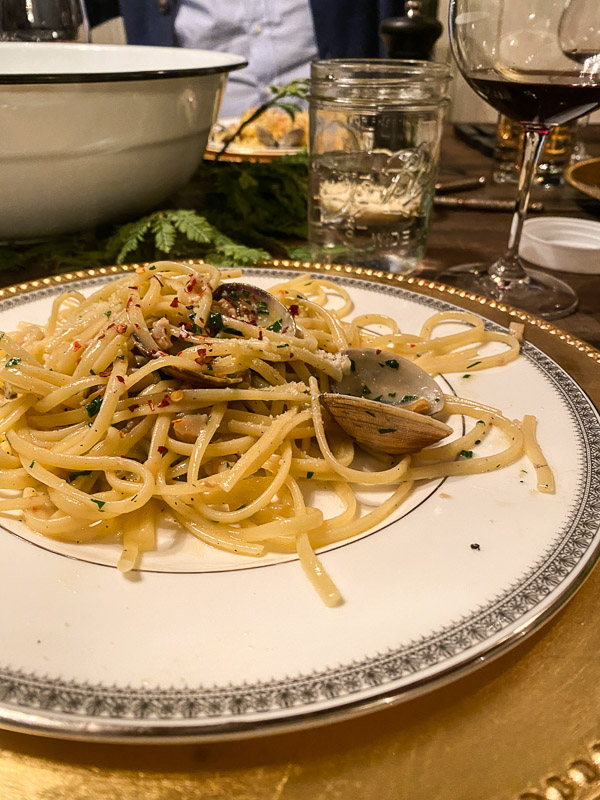 With Lobster for Christmas dinner.
This dinner was what my Mom used to make on NYE. It's become our holiday tradition since her death.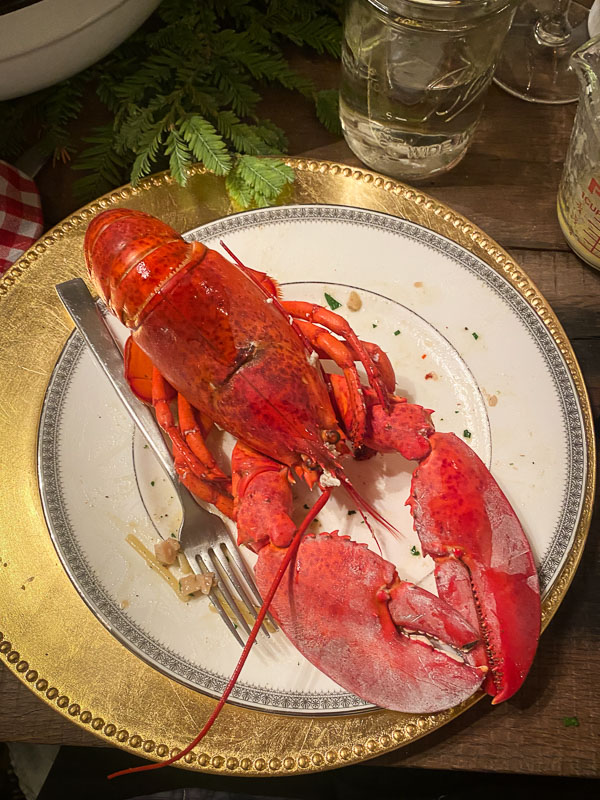 She always ordered Buche de Noel and….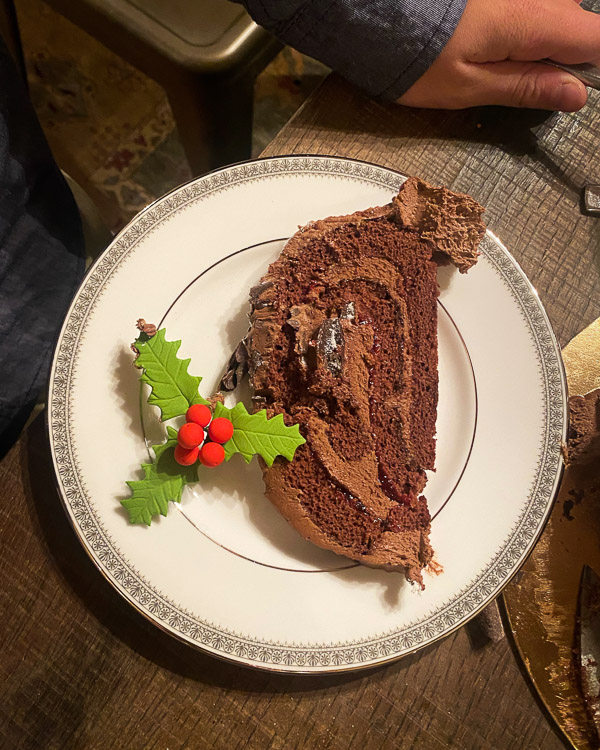 And served it with her Sour Cream Coffee Cake!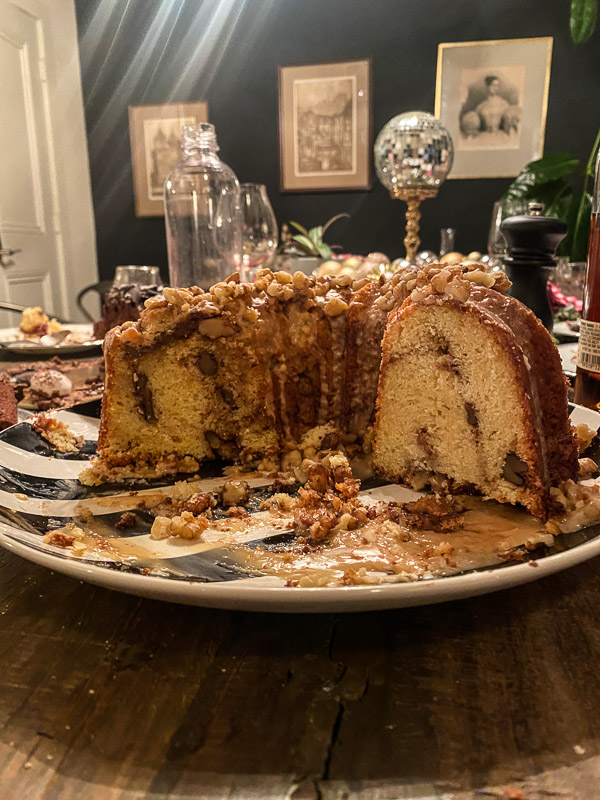 His favorite Christmas present? The toaster he wanted.
My panini press isn't cutting it for him after all these years.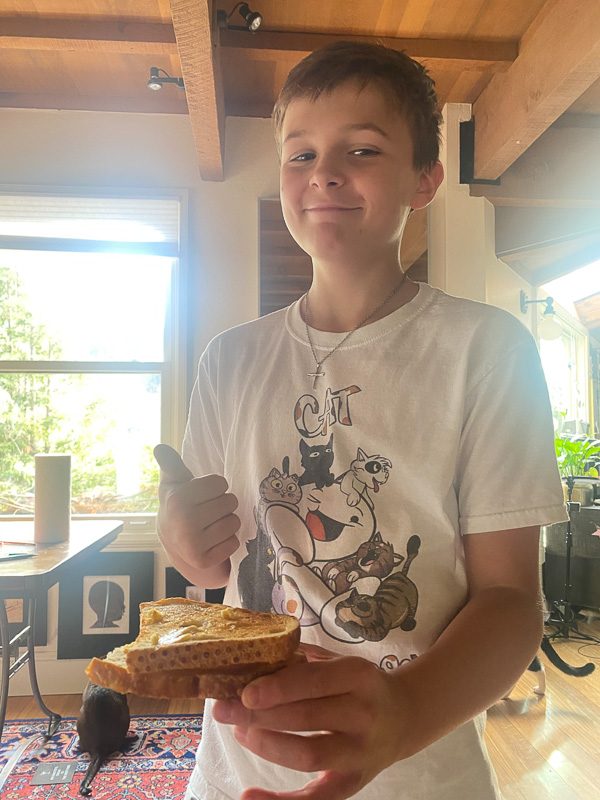 RAIN on the bridge.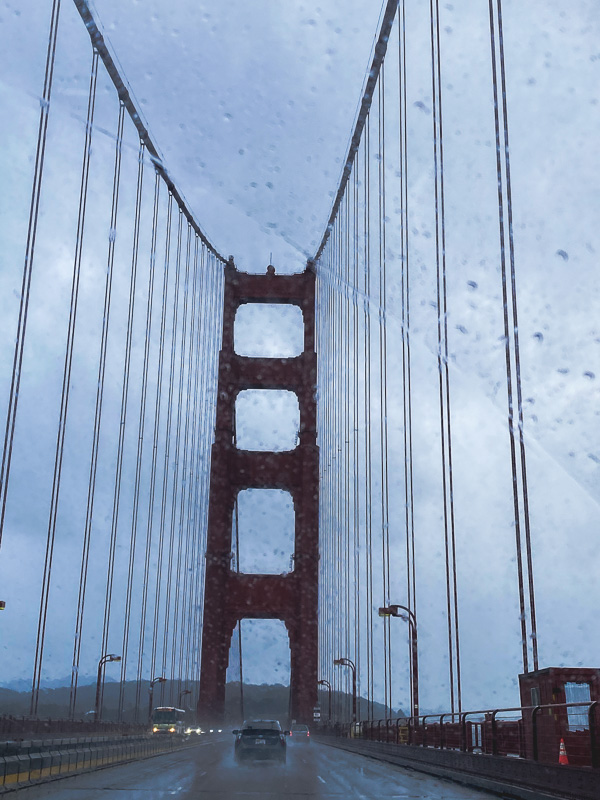 Chinese food at my Dad's.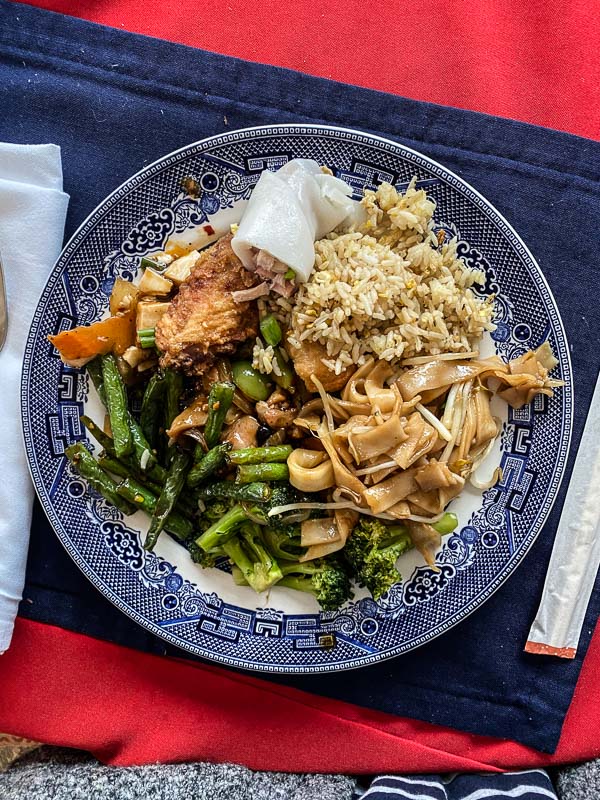 Taking a deep breath and resting after a storm.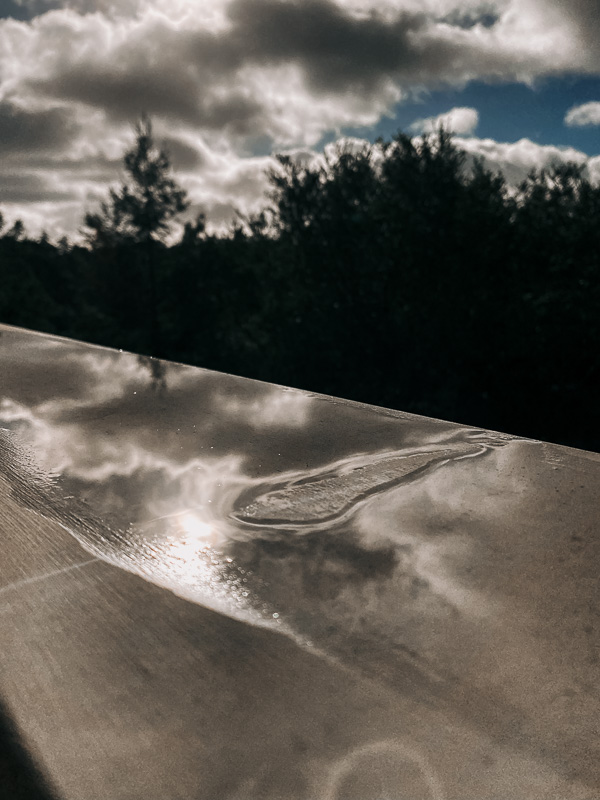 My brother found a baseball still in its package that belonged to my grandpa. What a treasure!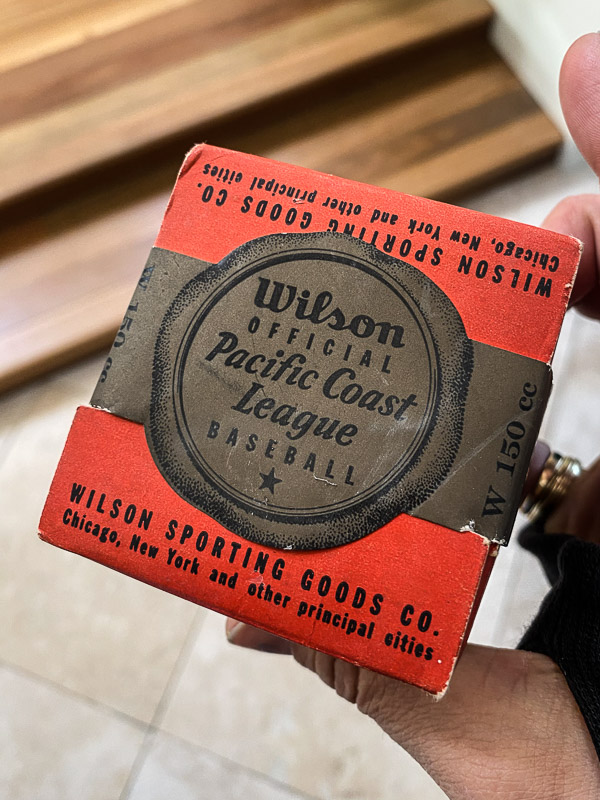 My Dad gave me all of the family photos to go through and I found this picture of my grandma. I totally look like her it's so weird!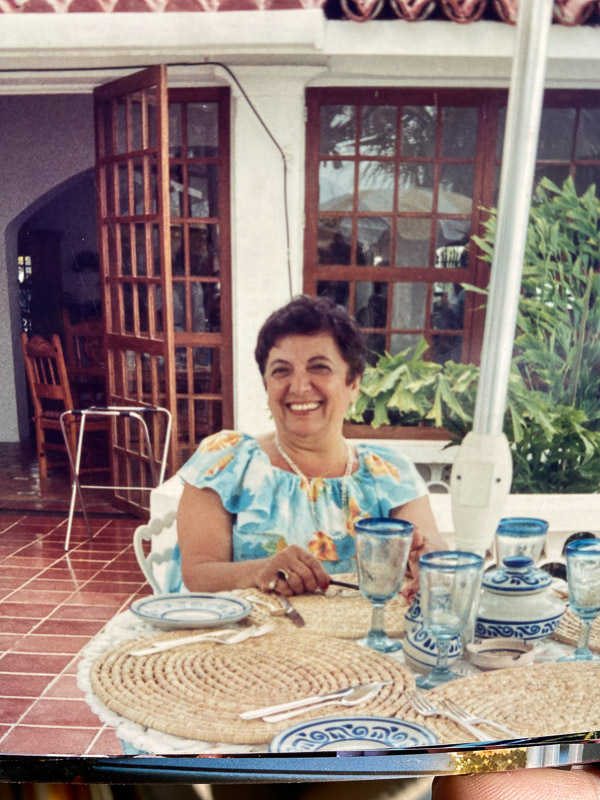 This area was empty months ago.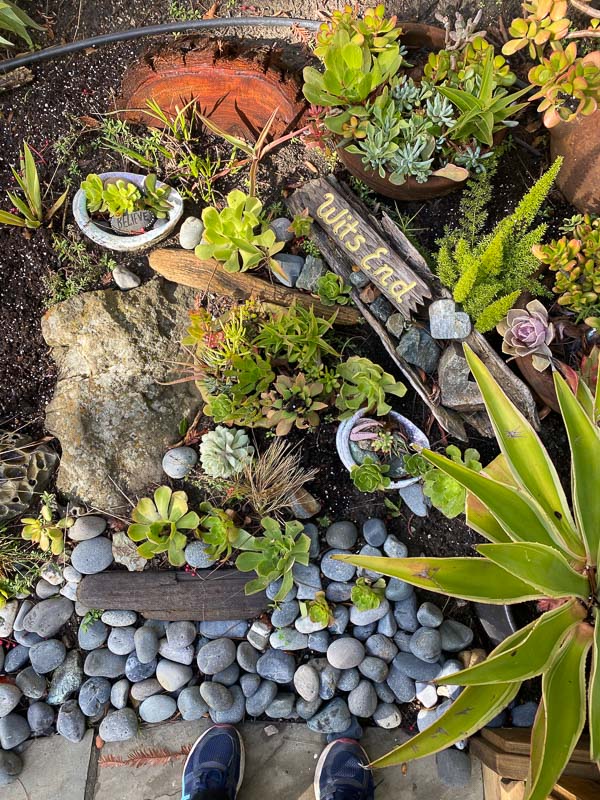 Paperwhites are delightful this time of year.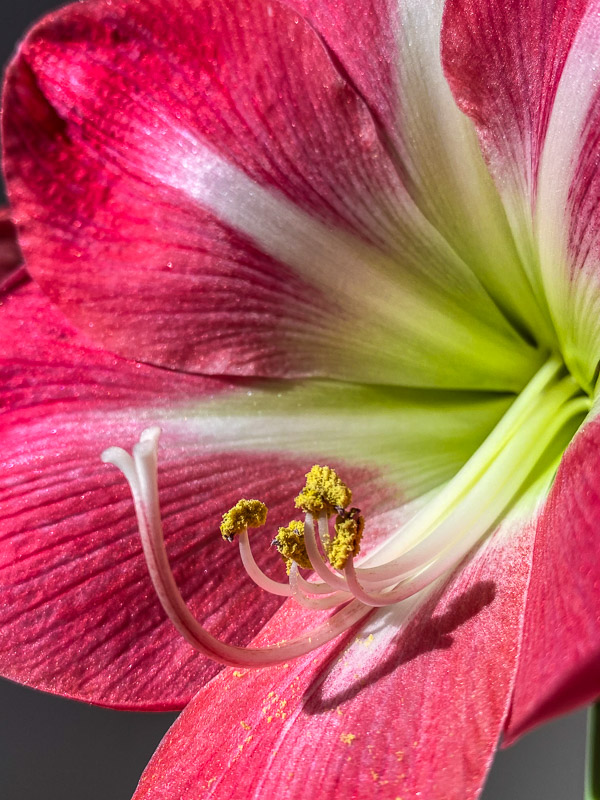 Watched Walter chase an RC car for at least 20 minutes. A mud pit was involved.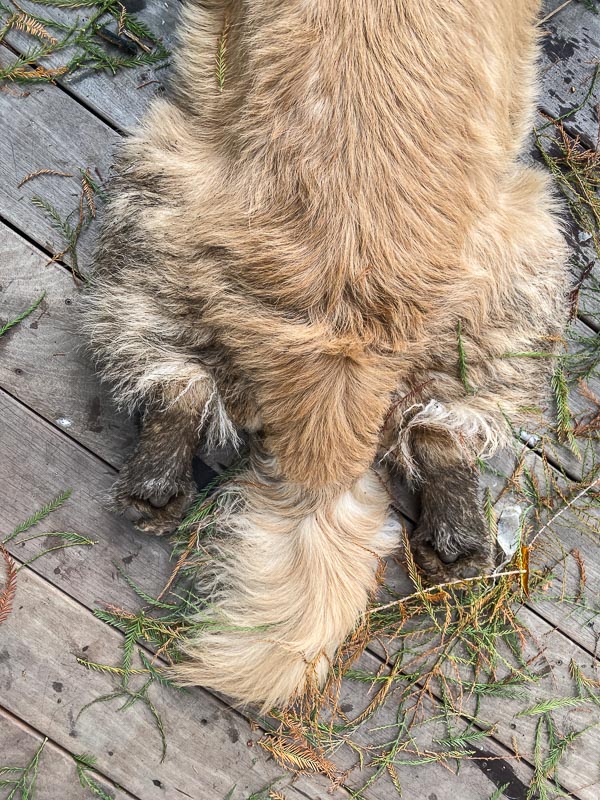 Sleepover on the floor in my bedroom.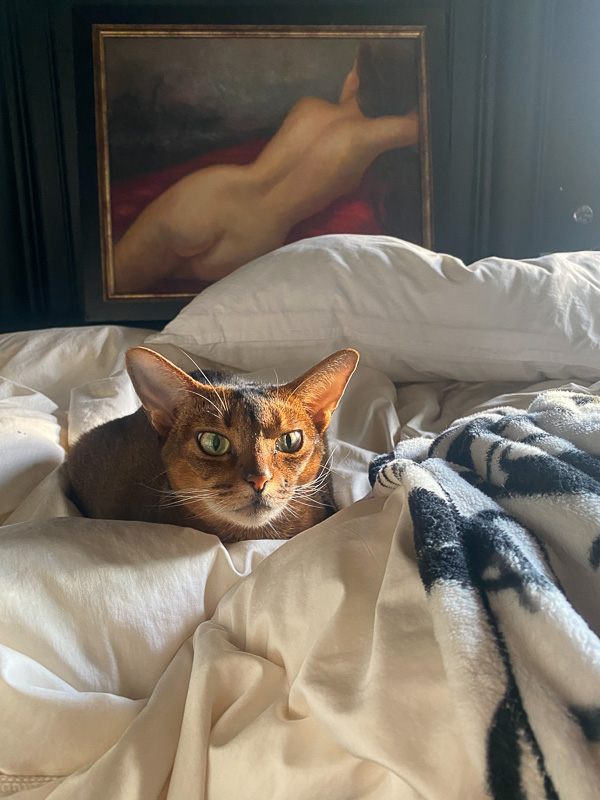 Leftover lobster turned into spaghetti!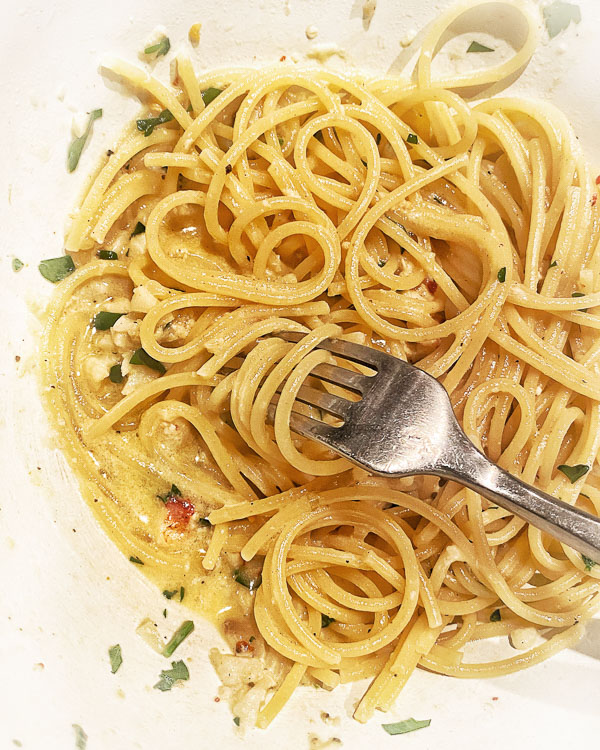 There's nothing like a new notebook
before the start of the new year.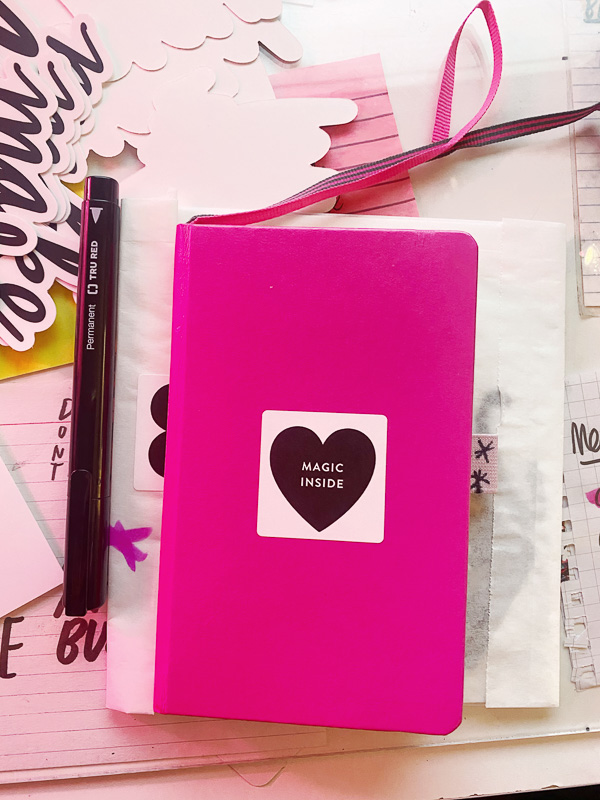 Thanks for reading Shutterbean! If you'd like to check out more of my everyday life, follow me on Instagram and be sure to keep in touch via Facebook, Twitter, Bloglovin, Pinterest, or subscribe via email to get new posts delivered to your inbox.