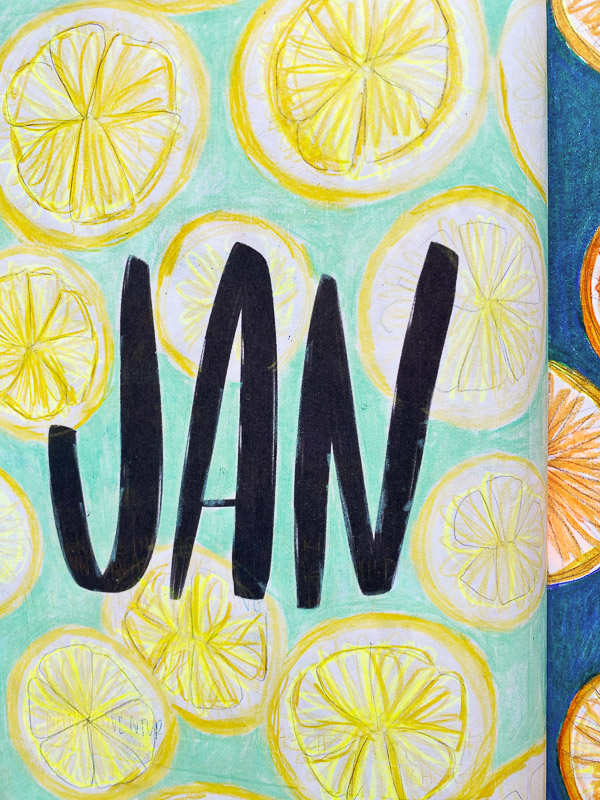 Currently January 2020
January was LONG. I kept seeing memes all month saying that the longest YEAR is January. It made me laugh because that's how it felt. I spent the entire month (and have kept it going!) of tracking what I eat in my food journal. I gave myself an elimination diet. No dairy, gluten or alcohol for all of January. Mostly because I did a lot of stress-eating in December and indulged a bit too much and wanted to be accountable for what I ate. Writing down what I eat/how I feel has been helpful in gaining information about what works and doesn't work with my body as I am getting older. In the process of food journaling over the year, I realize that I can go off the rails eating-wise if I have more than two drinks. I'm slowing myself down and learning how to eat for fuel instead of for comfort. Alcohol and food are big numbing tools for me and my body doesn't want to do that anymore.
Practice makes progress!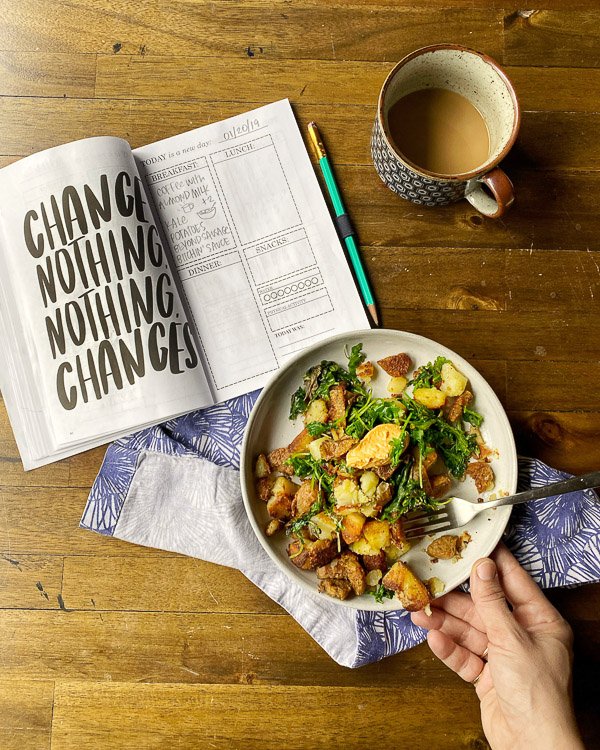 I also started my Currently 2020 workbook with SO MANY OF YOU.
THANK YOU FOR ORDERING ONE. I AM SO GLAD WE ARE DOING THIS TOGETHER.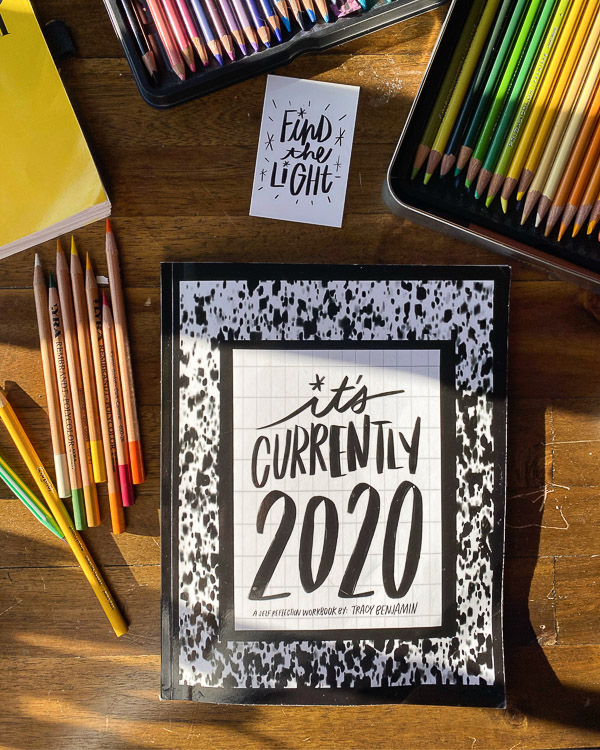 I realize that I didn't share my first few pages with you. Here they are.
My word for 2020 is GROW.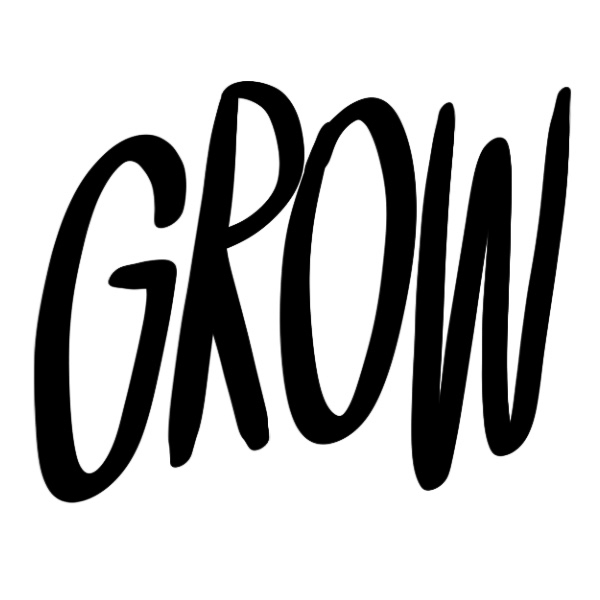 These are my Intentions for the year.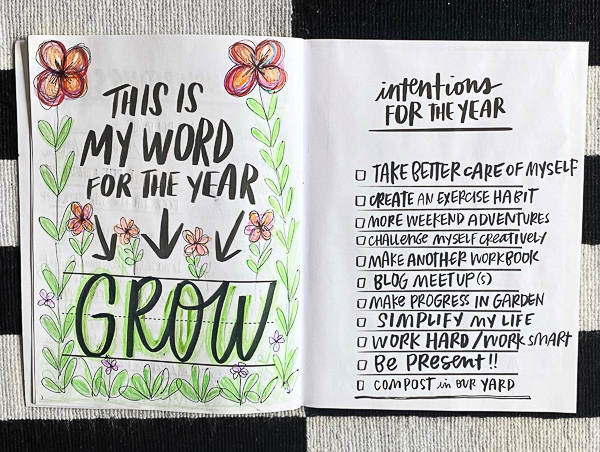 My letter to myself this year: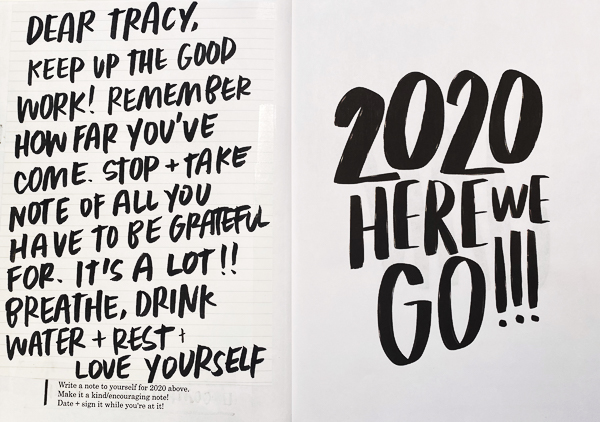 And here we are! January!!!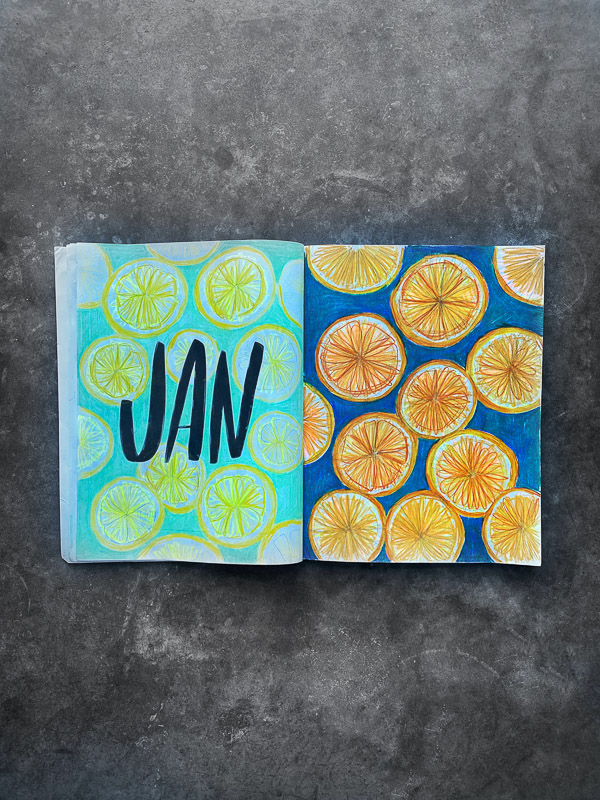 I was inspired by citrus this month and I played around with my favorite colored pencils
and made this page.
My friend Neiley let me use her neon pencils and I fell in love with them on the left-hand page.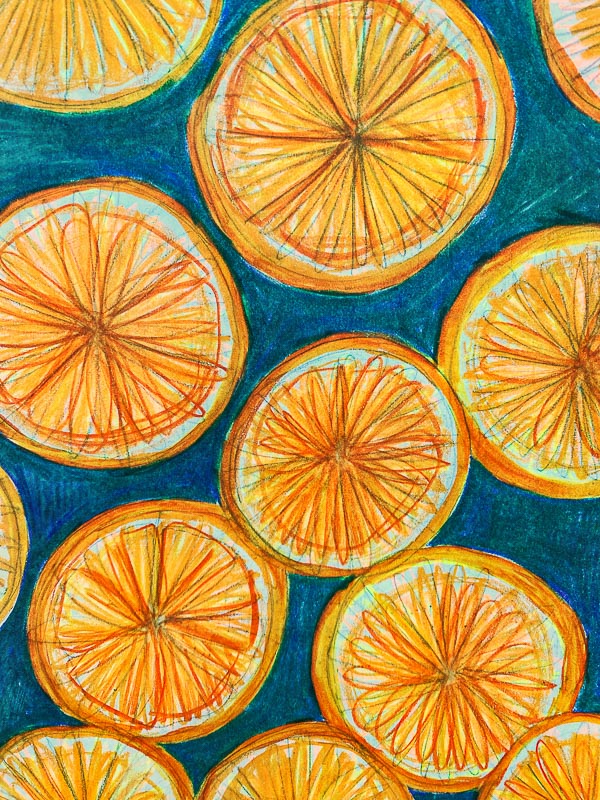 All the Good Things that Happened this Month: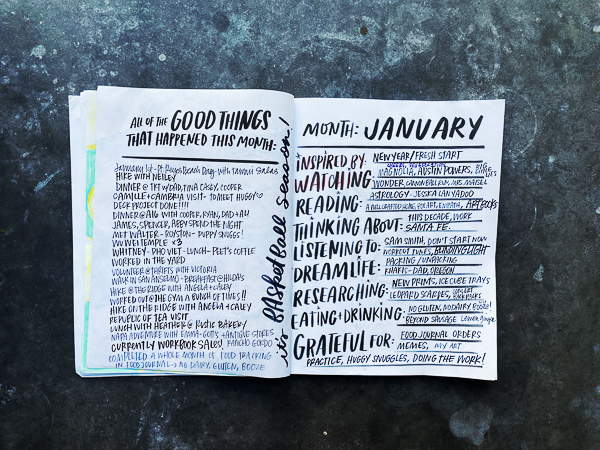 Let's break it down, shall we?
Inspired By: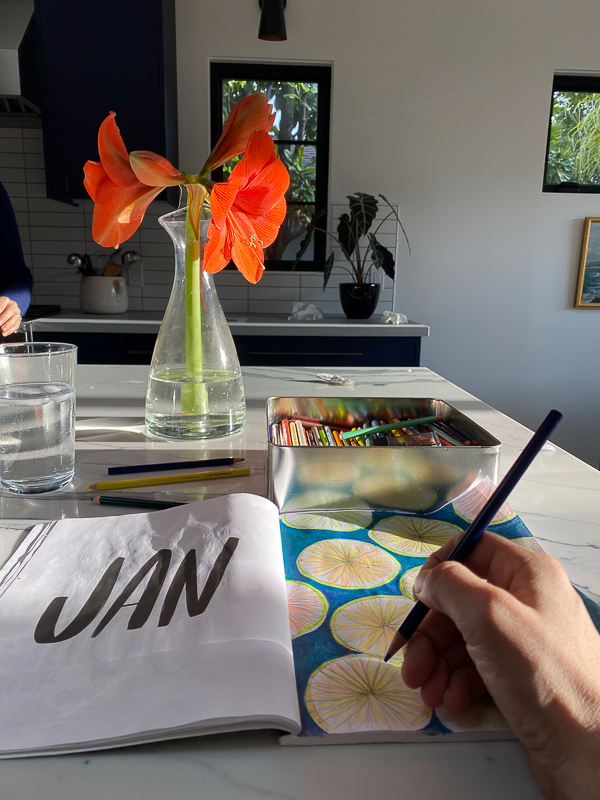 Definitely inspired by this workbook project. I started a facebook group (if you bought a journal and want to share!) and it makes me SOOOOO ELATED to see how people put their creativity to use with the reflection tool I made. Accountability makes A LOT HAPPEN. I am glad I have other people doing this with me. It makes the world feel less small.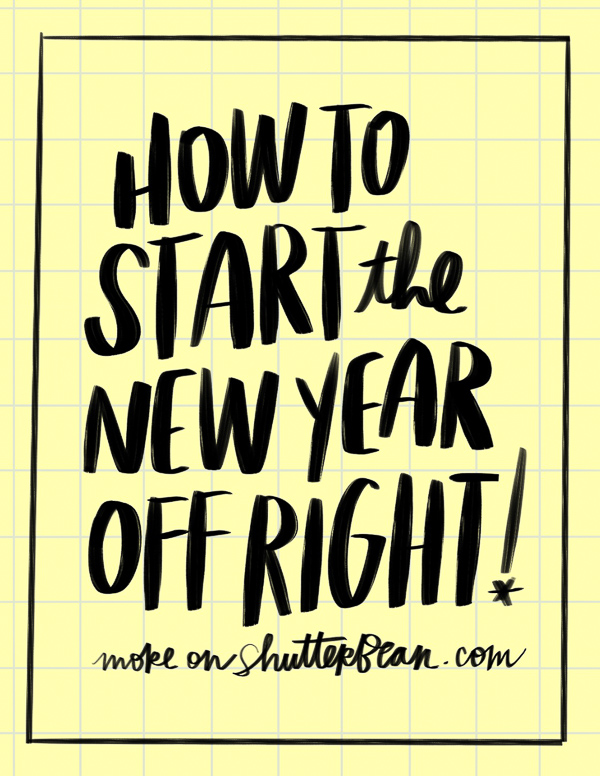 I also felt very inspired by the fresh start/new year. I wrote a post about how I like to Start the New Year Off Right. It got me fired up for a clean slate. I did a lot of cleaning house this month. I took about 5 bags of stuff to Salvation Army. Clothes we've outgrown (Cooper) and things that no longer bring us joy or serve a purpose. It's making cleaning the house easier.
Watching:
Cheers- Casey's favorite. I've been watching it with him. It reminds me of being a kid again (I used to watch with my Mom). It's so incredibly comforting and nice to fall asleep to.
Magnolia– This movie! I haven't seen it since I was in my 20s and now seeing it so many years later was awesome. It hits a bit differently now. It made me really miss Philip Seymour Hoffman.
Austin Powers – watched this with Cooper. Umm. Sexual innuendos much? Ooof.
The Cannonball Run- an oldie! Life was so different back then. I remember watching this as a kid…
The Marvelous Mrs. Maisel- finished the latest season. I love that show. It's the dose of COLOR I need during these dark months. I really wish my Mom was alive to watch it. She would have loved it.
Sex Education- Watching the latest season with Casey. It makes me think about what life is going to be like when Cooper hits puberty… and is in high school. I love all of the characters.
Big Little Lies– watched the second season at the beginning of the month. WHOAAAAAAAAAAAAAAAA. I am not going to spoil anything for you but man, that was a tense (but good!) season.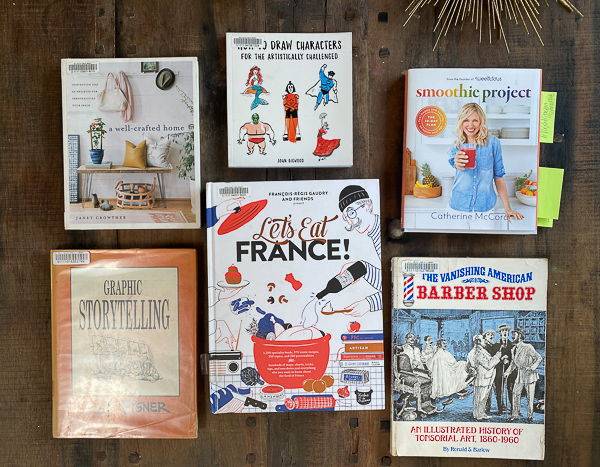 Reading:
A Well-Crafted Home
– for DIY inspiration. I like how clean the design is.
How to Draw Characters for the Artistically Challenged
– to inspire fun & maybe to help Cooper.
The Smoothie Project
– my friend Catherine's new book baby! I'm going to share a recipe and giveaway a blender soon!
Graphic Storytelling
– because I'm working on stuff…
Let's Eat France!
– LOVE this book!! I painted some oranges from it.
The Vanishing American Barber Shop
– picked this up for Casey. He loved it.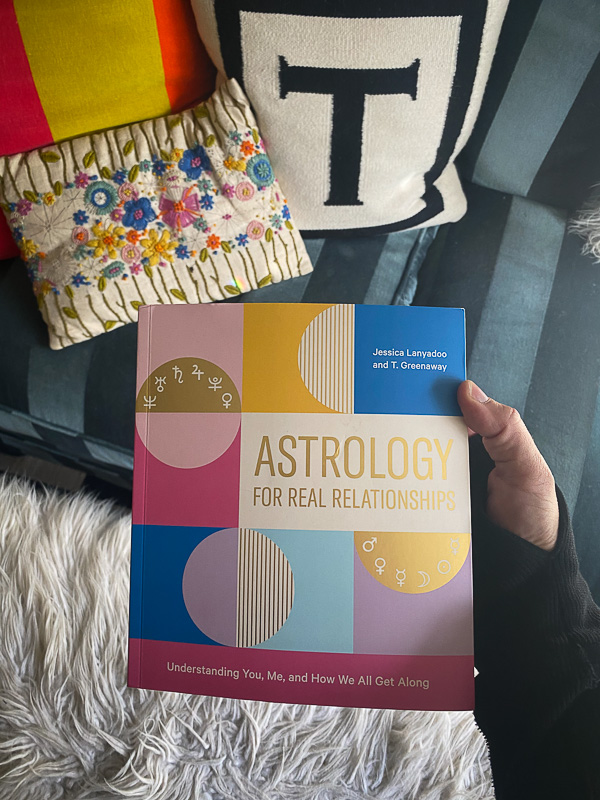 Also got my copy of Astrology for Real Relationships
by Jessica Lanyadoo (love her podcast!) so I could learn more about my chart.
Thinking About:
This decade! We are on a new one.
Thinking about work. How far I've come with my art work.
Day dreaming about my trip to Santa Fe in May. Come join me in a food styling/photographing workshop in May!
Listening To:
A lot of Soul Coughing (used to listen to them in college)

A lot of Chet Baker when I'm cleaning house
Cooper and I sometimes listen to Brian Regan when we are driving to school
In order to workout, I need good music. This is what keeps me on the elliptical for over a half-hour.
Speaking of working out, I've been practicing this dance/workout by The Fitness Marshall all month.
He has such great energy! He makes me happy.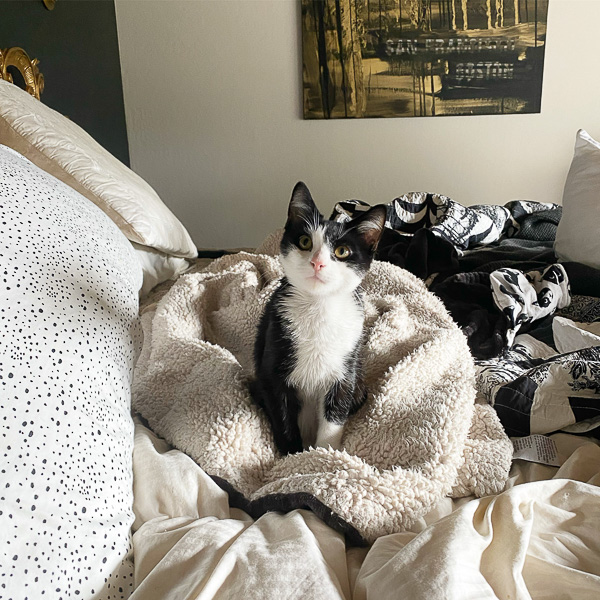 Dream Life:
My sleep this whole month has been kind of off thanks to this guy– our kitten HUGGY! He's been waking me up at 5AM to cuddle. We snuggle. He lays across my neck and face and purrs on me until I fall back asleep.
It makes for weird dreams. Sometimes it feels like having a newborn again, but with no crying. I am trying to get my body adjusted to going to bed earlier so the 5AM wakeups aren't as brutal. I've been crapping out while we are watching TV shows which is annoying but I kinda like it.
I like being up early in the morning.
It's quiet. I can meditate.
The only dream I can really remember this month was that I bought my Dad a pair of khakis and he didn't like the color of them. Other than that, I think I'm still dreaming of college life. I've been experiencing deja vu a lot and that only makes me wonder if some of my dreams are prophetic or not.
Researching: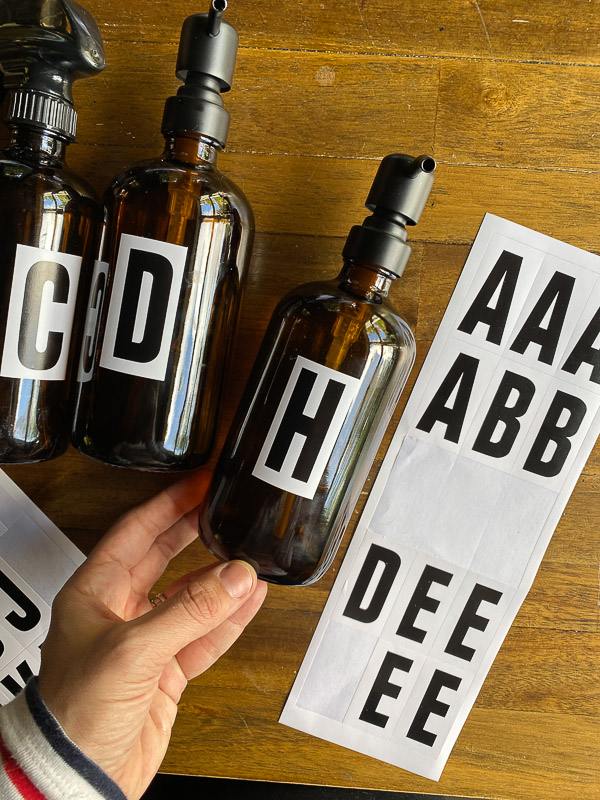 I bought new soap containers and added these stickers on top.
Ice cube trays– found this one I really like!
Been on the hunt for a leopard scarf replacement for the one I have that is getting old.. Anthropologie had a great one and I ordered it but they cancelled the order on me. Sad face.
Eating/Drinking:
Lots of citrus this month. That's why I drew them in my journal this month!
This citrus squeezer
makes it so easy to use up all of the mandarins that we don't get to during the week. We turn it into juice!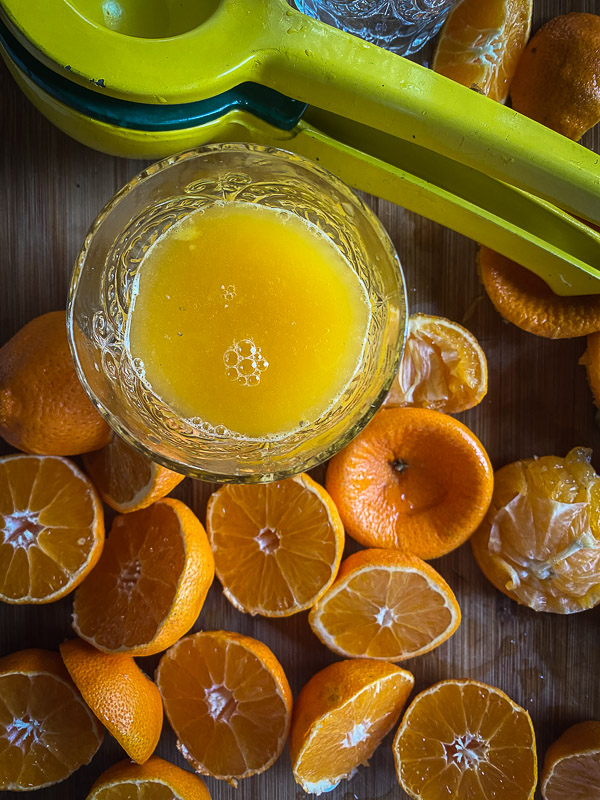 Some of my favorite gluten-free/non-dairy breakfast included:
Peanut butter and apricot jam on rice cakes.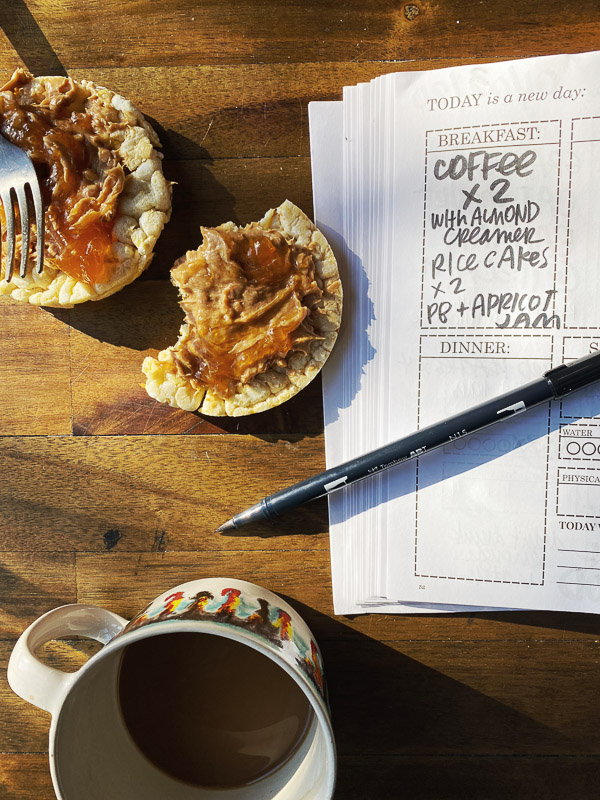 Eggs with Beyond Sausage Bratwurst & avocado.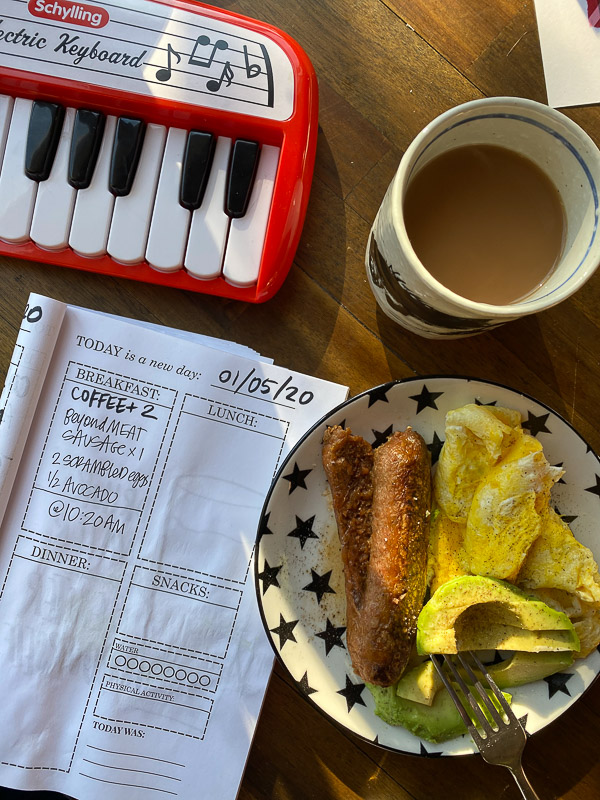 I meal prepped all month and it helped keep me on track.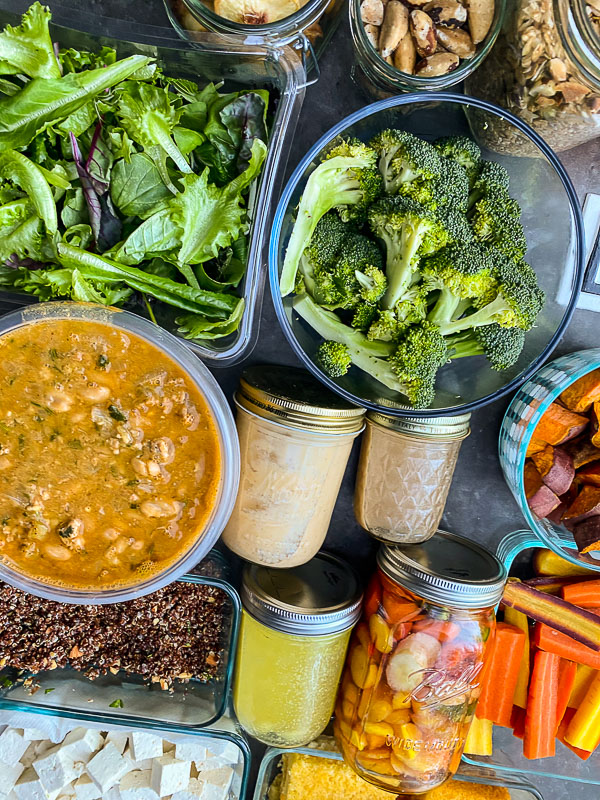 It helped me to eat more salads!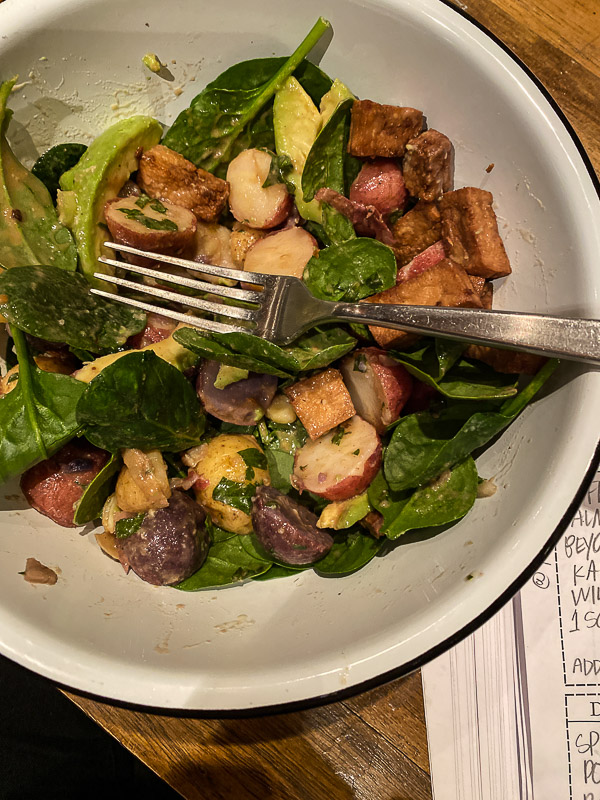 It made it easier to have a lemon ginger elixir whenever I was craving one.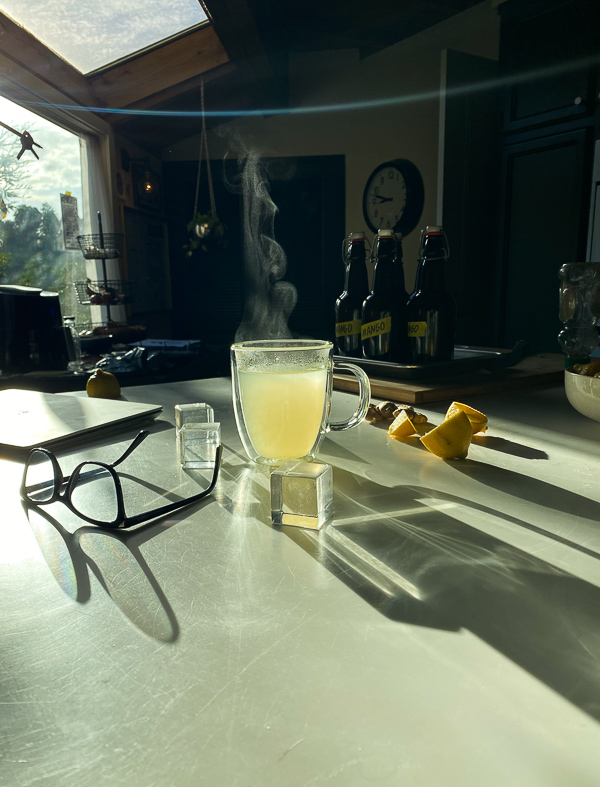 I also spent time and wrote a post about my Essential Meal Prep Tools!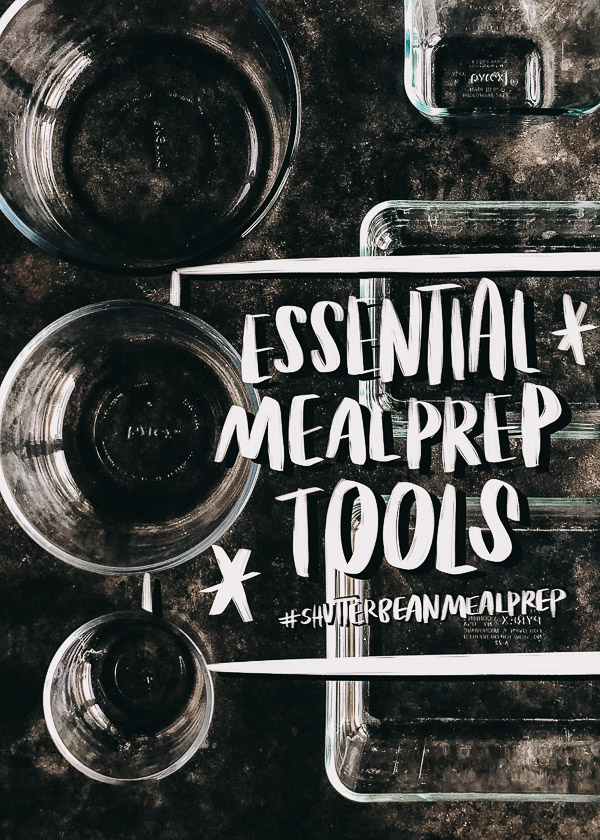 I went out to dinner with family a few times.
I advocated for my food restrictions and enjoyed my meals!
Some of the restaurants we went to had kombucha, so I ordered that. Instead of dessert, I ordered a mint tea and felt great.
The best part was not feeling hungover or too full because I overate.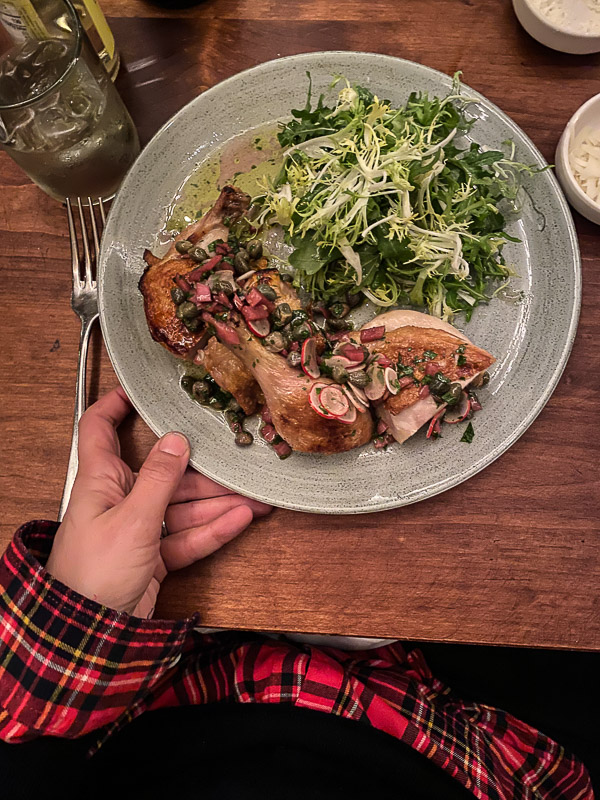 I busted out my juicer
and made some juices with what was leftover in our fridge at the end of the week. It's a great way to battle food waste.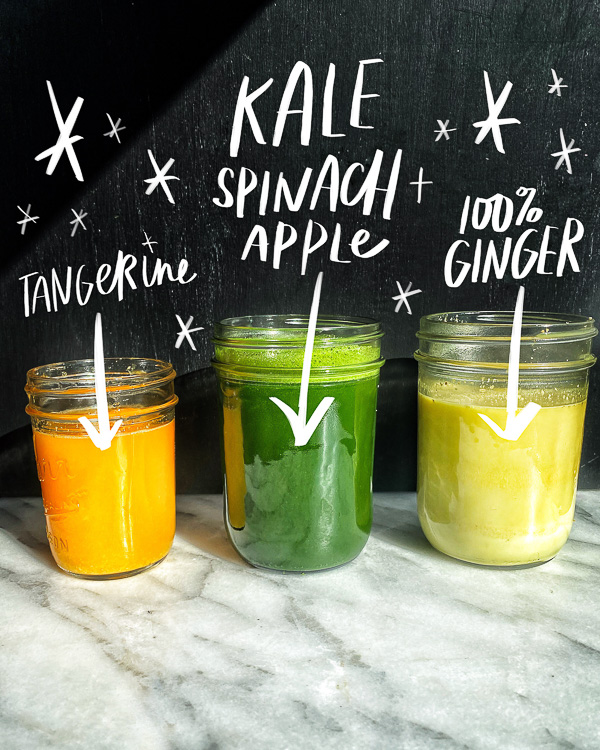 Since we had a lot of sports this month, I didn't get to go grocery shopping on the weekends, so I used Instacart and had groceries delivered. It was great because I was able to order everything to arrive when we got back from the games.
If you want to try it, and get $20 off your first order, here's a link!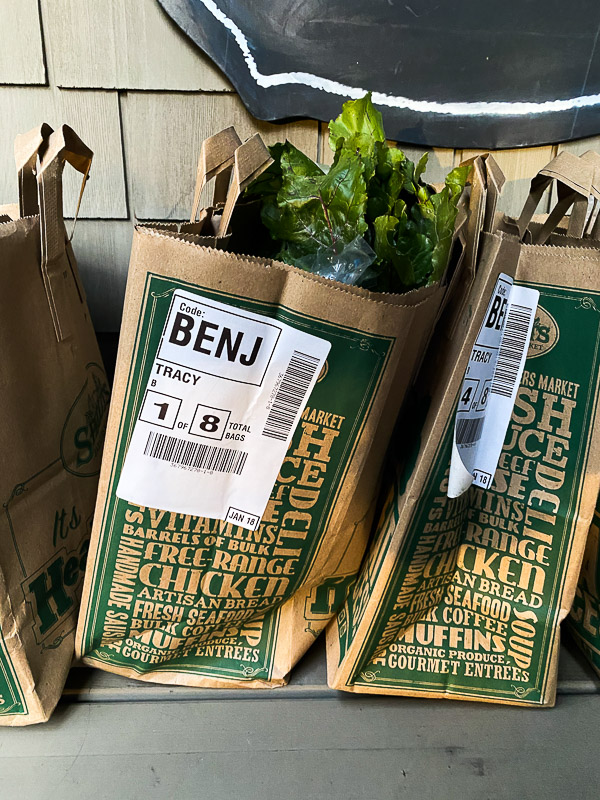 This month I've been enjoying oat milk. Oatly is my favorite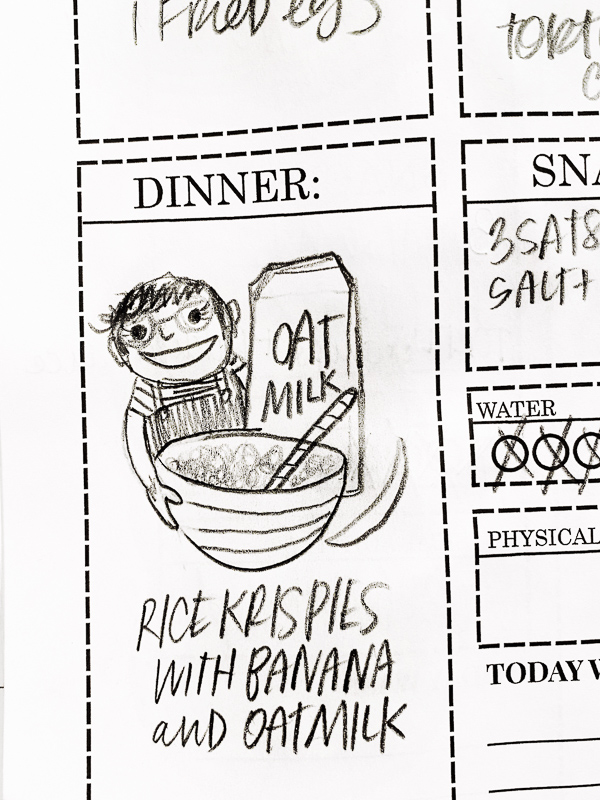 I really enjoyed bigger breakfasts this month.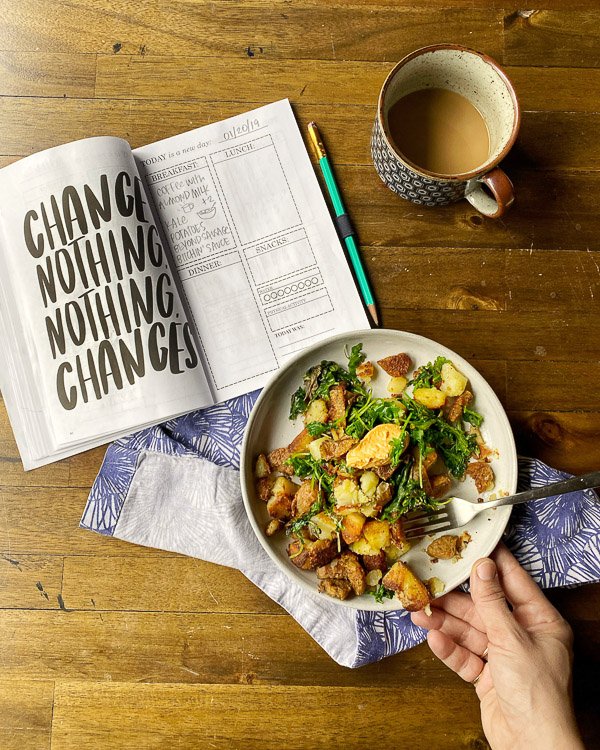 Burgers wrapped in lettuce are great, especially if you throw in a side of fries.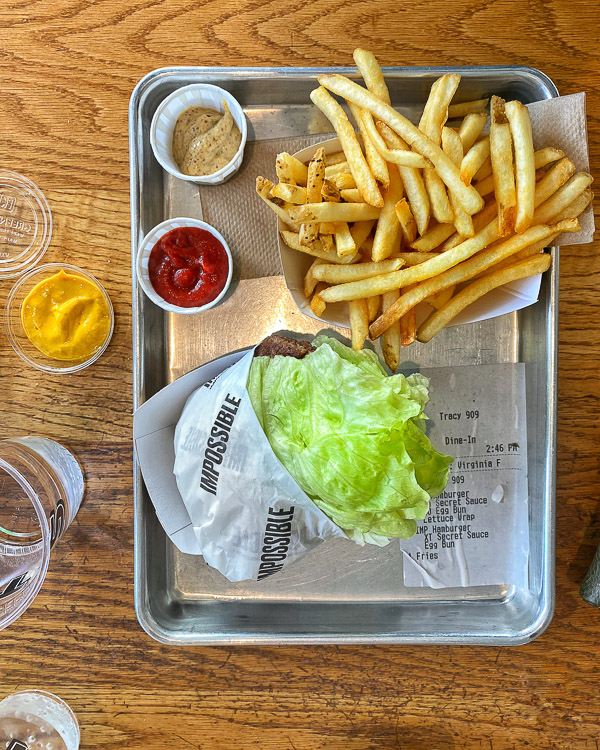 I had some matcha granola leftover that I enjoyed with cashew yogurt.
Still trying to find my favorite non-dairy yogurt.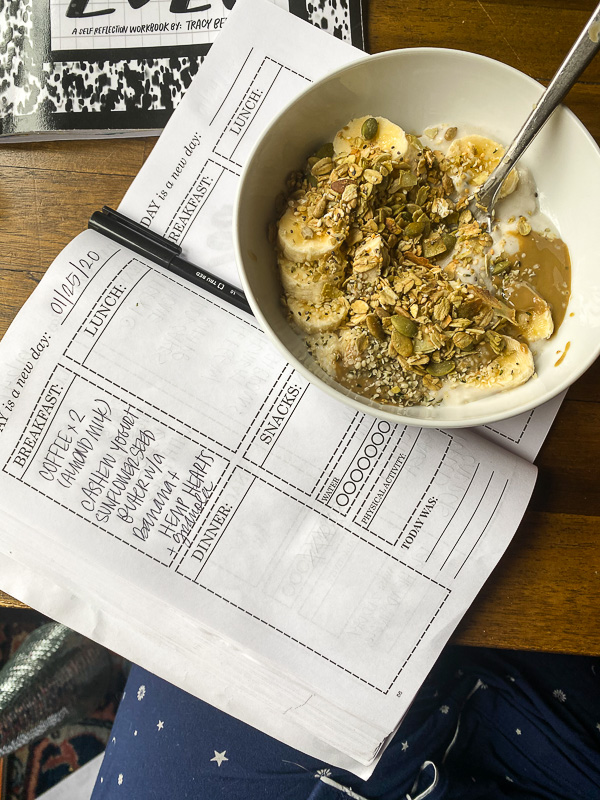 And I made Thai Basil Tofu for the blog!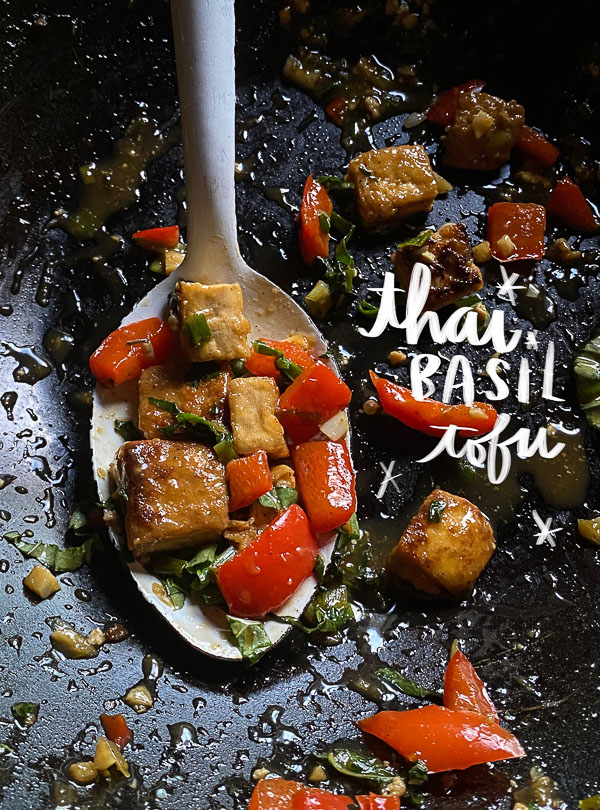 Grateful for:
I am grateful for all of my food journal orders and currently workbook orders! WOW! Thank you. I am grateful for MEMES. They keep me happy and smiling. Especially when shared with friends. I am grateful for snuggles from our kitten. My art practice and proof that doing the WORK pays off. Thank you for helping me grow The Handwriting Club!
Self-Portrait for January 2020: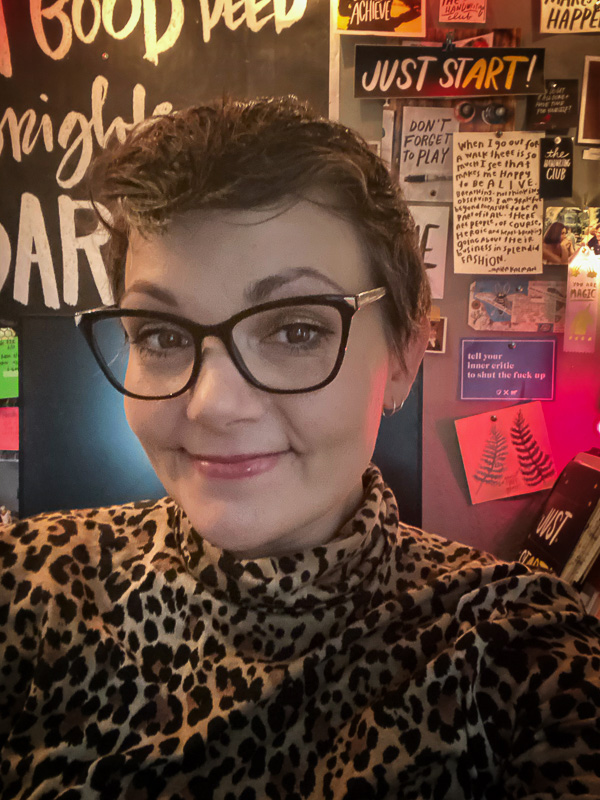 This turtleneck from the Gap has been my favorite.
That was my January! I'm excited to see how this new year shapes up. Wishing you all the best in February.
xo
Tracy