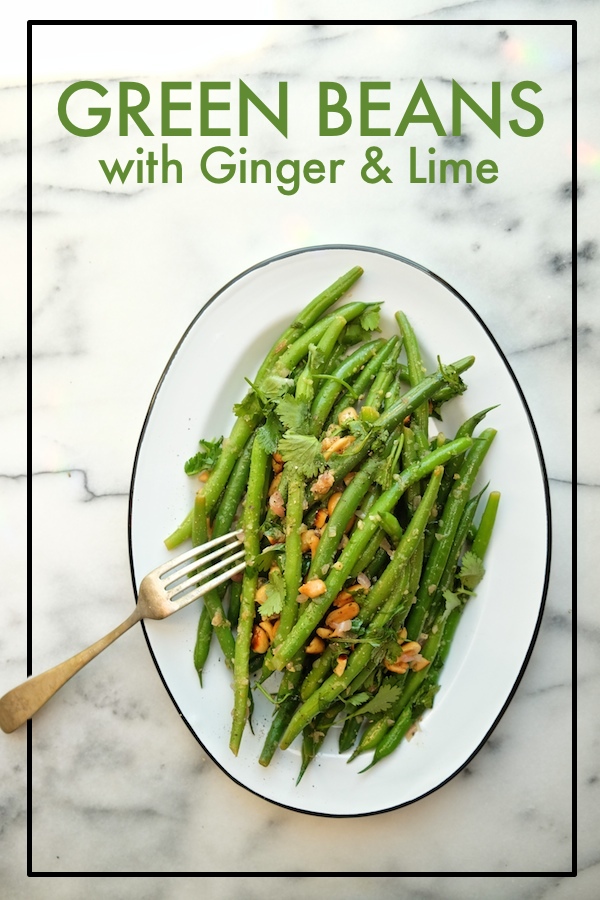 I was trying to find a recipe that was on the healthier spectrum. I've eaten too many fries lately.
It's probably because they're so easy to order.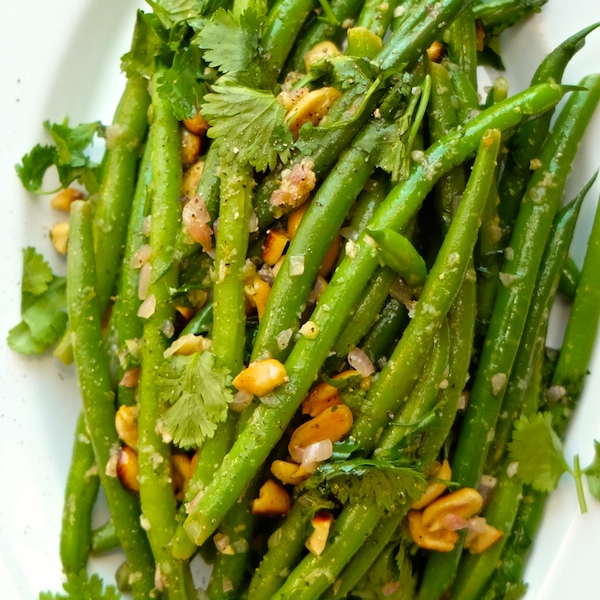 These cooked green beans get tossed in a ginger lime vinaigrette. Roasted peanuts are toasted and chopped and combine with cilantro to make an incredible salad. Things I could eat this with: Rice, in a baked potato (yeah! try it!) on top of cold soba noodles. Oh! I would also put crispy tofu in the mix…kinda like this awesome salad.  Add it to your meal prep this week. Your fridge will thank you.
It's alll about the green beans.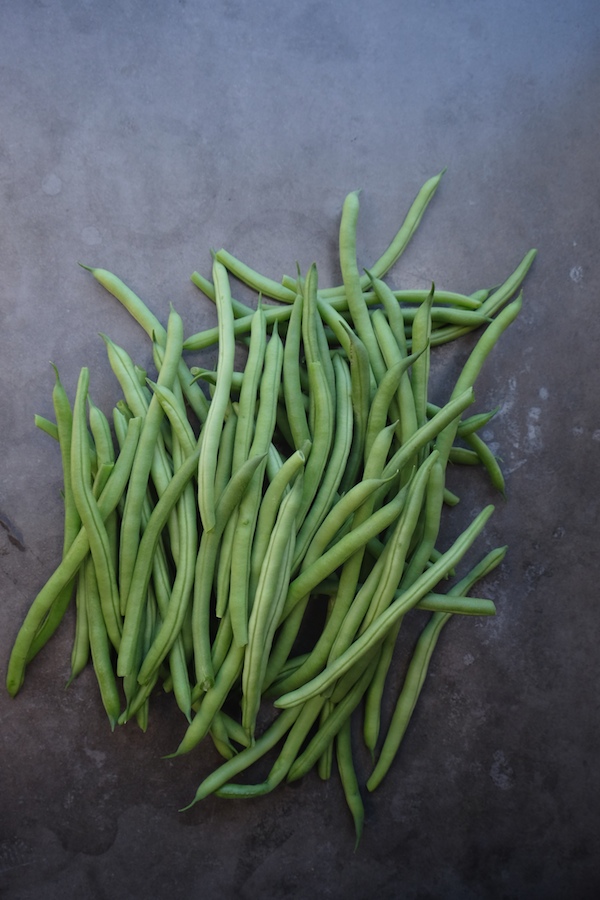 AND THE DRESSING.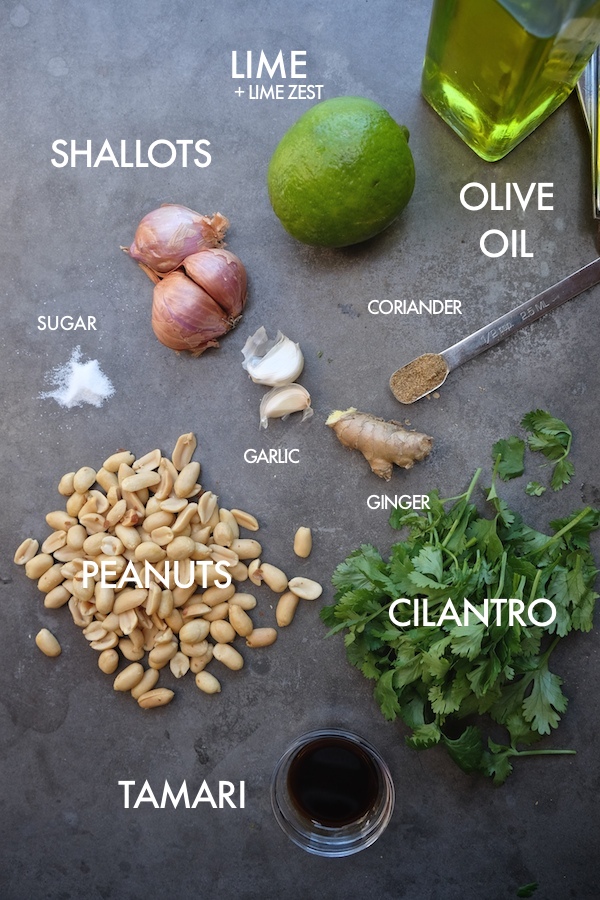 To get started, chop up the shallot, mince the garlic and grate the ginger with a microplane.
Did you know that microplanes get dull? I just bought myself a new one and HOLY COW it's dreamy.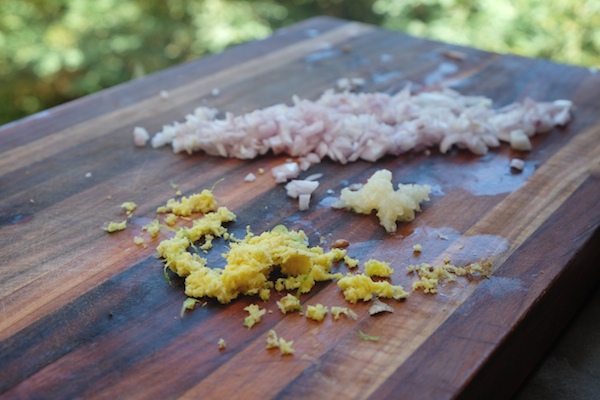 Cook the green beans. Put them in an ice bath to chill out.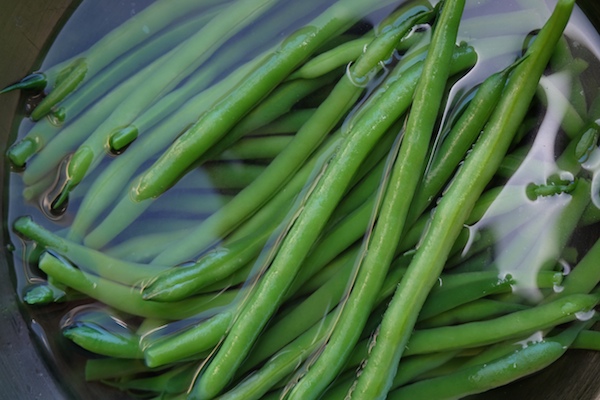 Shallots + oil. Let them soften.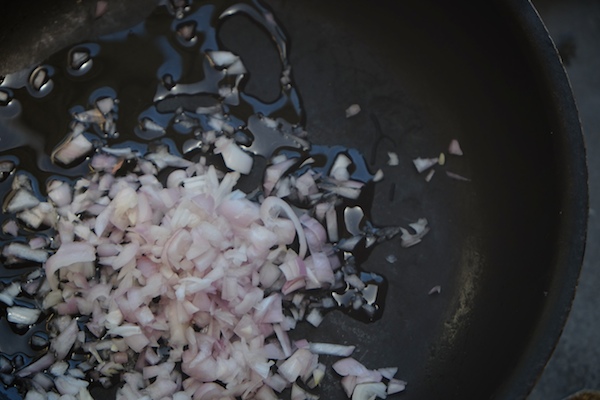 Ginger, garlic & coriander additions.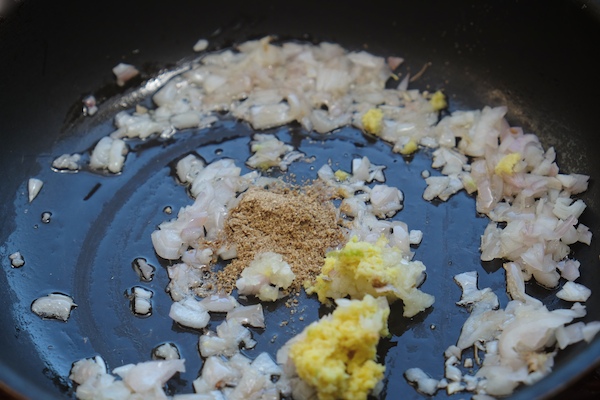 Clear out the pan. Toast the peanuts in some oil.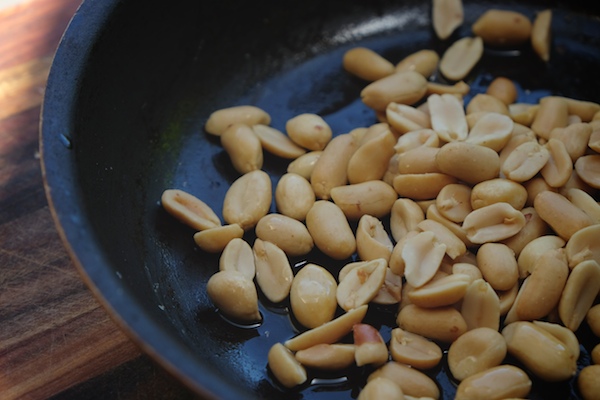 Drain. Chop.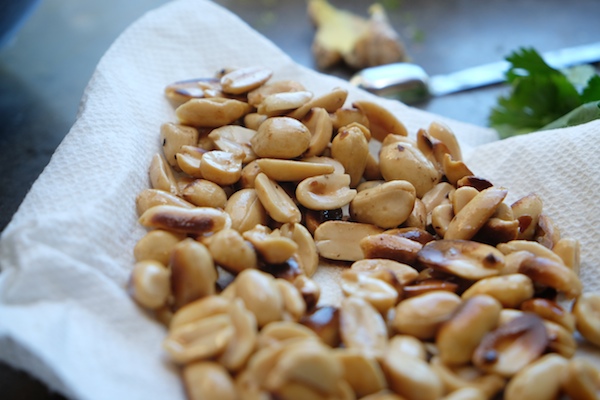 Mix the dressing.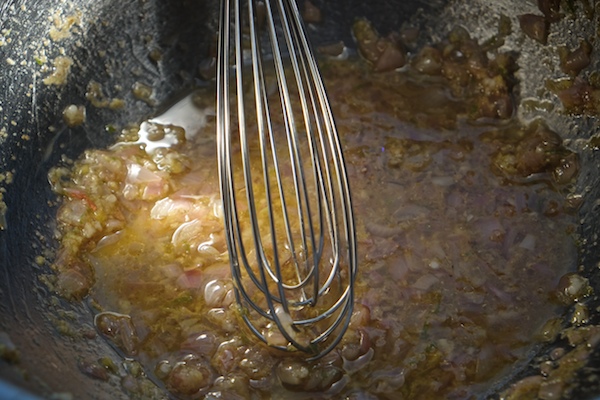 Start tossing.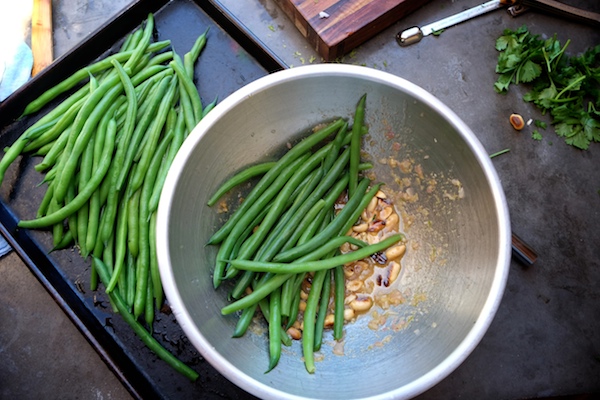 Cilantro + peanut additions.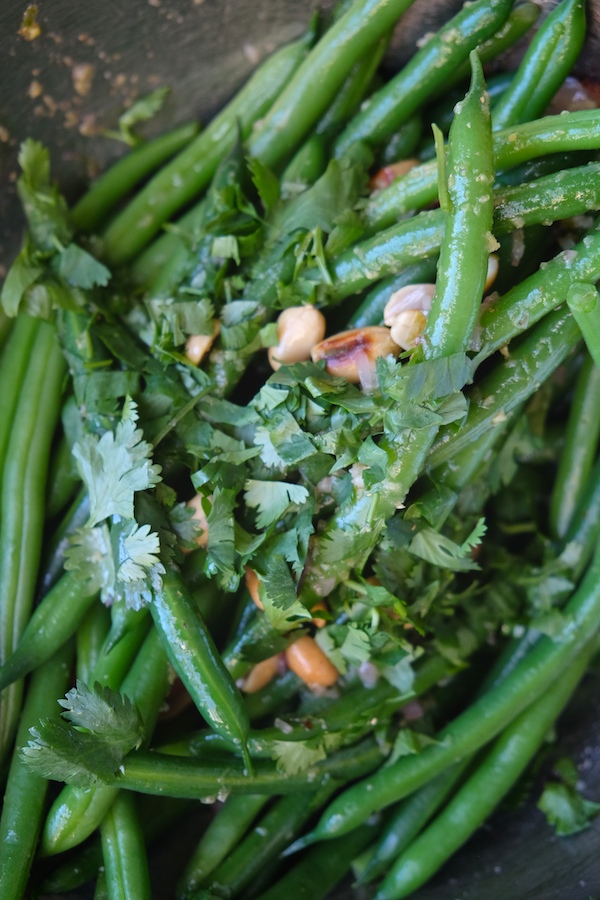 Top with additional peanuts.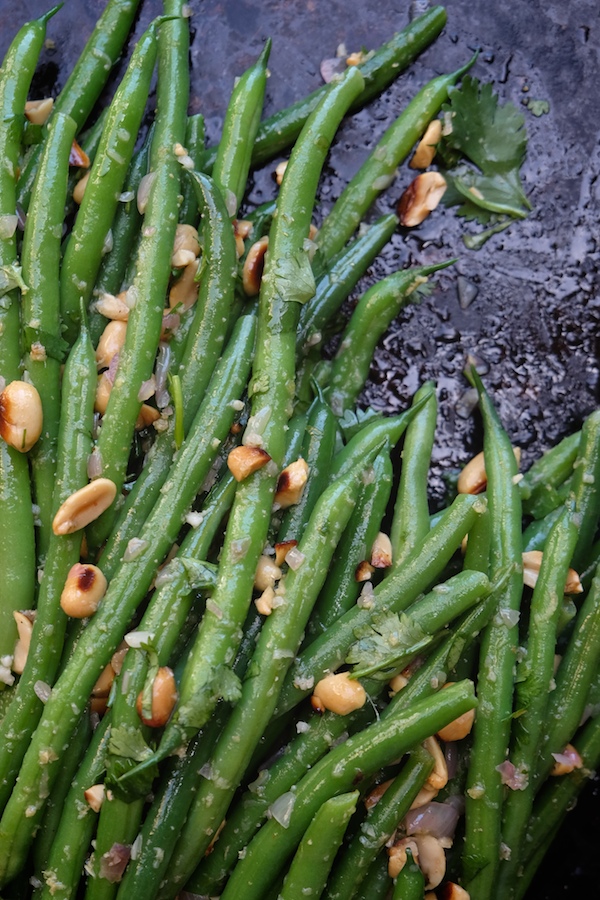 Each bean is coated just fiiiiiiine.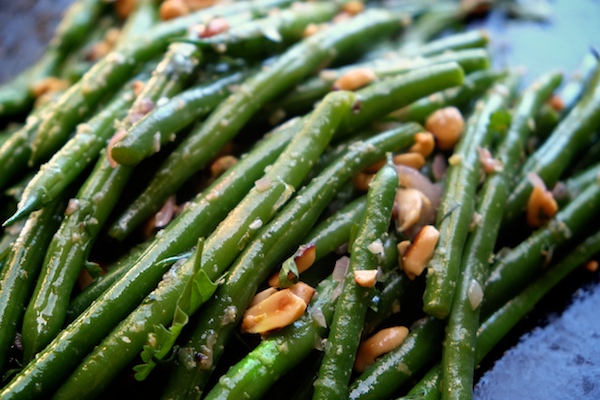 The shallots give it a little kick.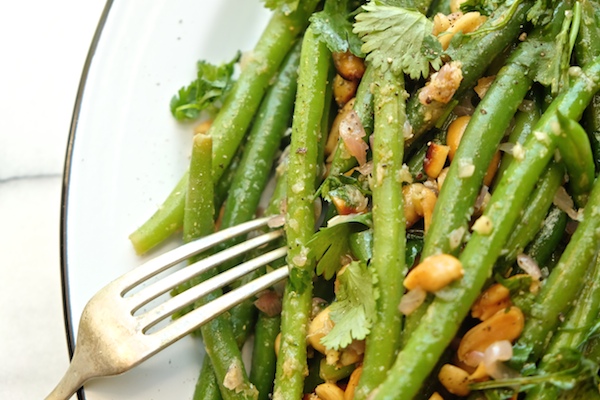 Definitely a winner.

Green Beans with Ginger & Lime

serves 6

recipe adapted from Bon Appetit

2 pounds green beans trimmed
½ teaspoon kosher salt, plus more
5 tablespoons olive oil, divided
½ large shallot, finely chopped
1 1-inch piece ginger, peeled, finely grated
2 garlic cloves, finely grated
½ teaspoon ground coriander
Freshly ground black pepper
⅓ cup salted, roasted peanuts
1 tablespoon finely grated lime zest
3 tablespoons fresh lime juice
1 teaspoon tamari
1/2 teaspoon sugar
⅓ cup (packed) cilantro leaves with tender stems, plus more for serving

Working in batches, cook beans in a large pot of boiling salted water until crisp-tender, 1–4 minutes. Transfer with a slotted spoon to a large bowl of ice water; let cool. Drain and pat dry.

Heat 1 Tbsp. oil in a small skillet over medium and cook shallot, stirring occasionally, until tender, about 3 minutes. Add ginger, garlic, and coriander and cook, stirring, until very fragrant, about 1 minute. Transfer to a large bowl; season with salt and pepper.

Heat 1 Tbsp. oil in same skillet over medium-high. Cook peanuts, tossing often, until golden brown and fragrant, about 2 minutes. Transfer to paper towels; let cool, then coarsely chop. Set aside 1 Tbsp. peanuts for serving.

Whisk lime zest, lime juice, tamari, sugar, ½ tsp. salt, and remaining 3 Tbsp. oil into shallot mixture. Add beans, remaining peanuts, and ⅓ cup cilantro and toss to coat; season with salt and pepper. Serve topped with more cilantro and reserved peanuts.