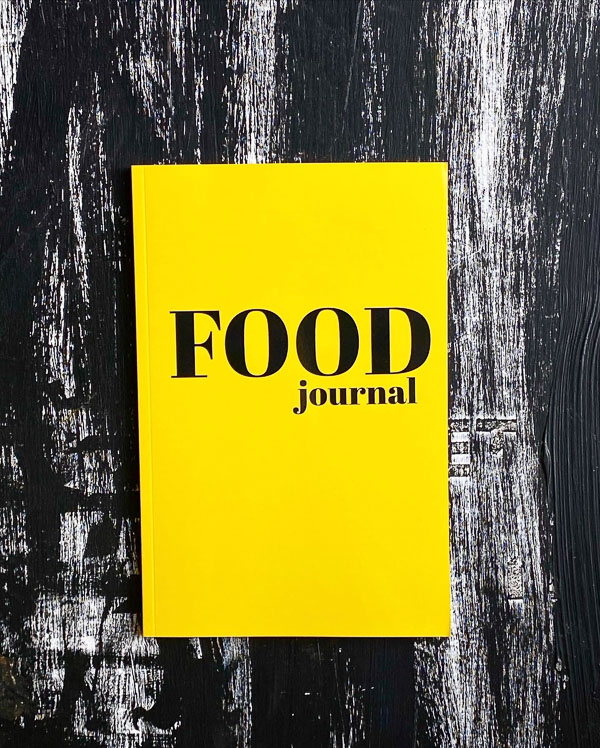 Last January, I started the year with an elimination diet (no alcohol, no dairy & no gluten) and it made me feel so great. I was carrying the momentum until COVID happened and I spent 2020 making bread & eating feelings while trying to stay alive and take care of my family during a global pandemic.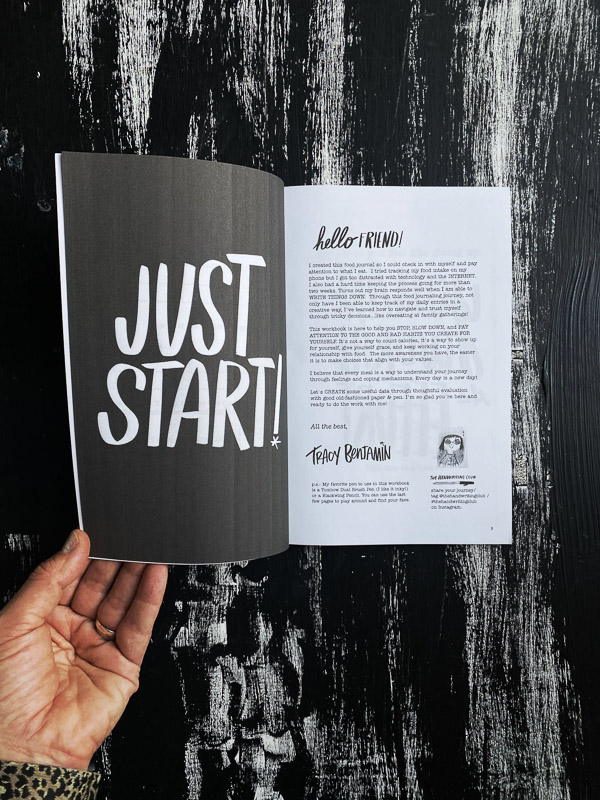 If you're looking for a good/mindful way to check in with yourself throughout the day, my Food Journal can help! It sure helps me. It's one of my anchors!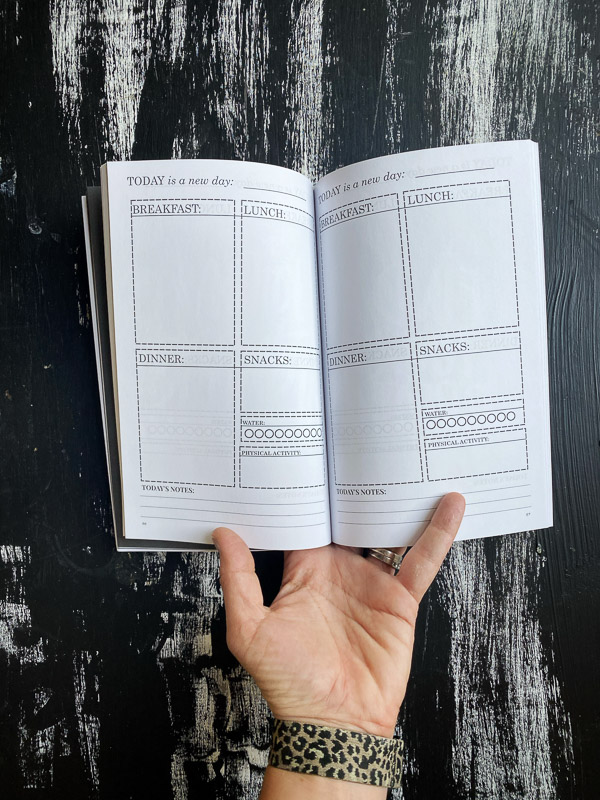 Every day is a new day in the food journal! There's room to track:
breakfast
lunch
dinner
snacks
water
physical activity
and a place to write down any notes you have about the day!
I created more space for notes in the latest version.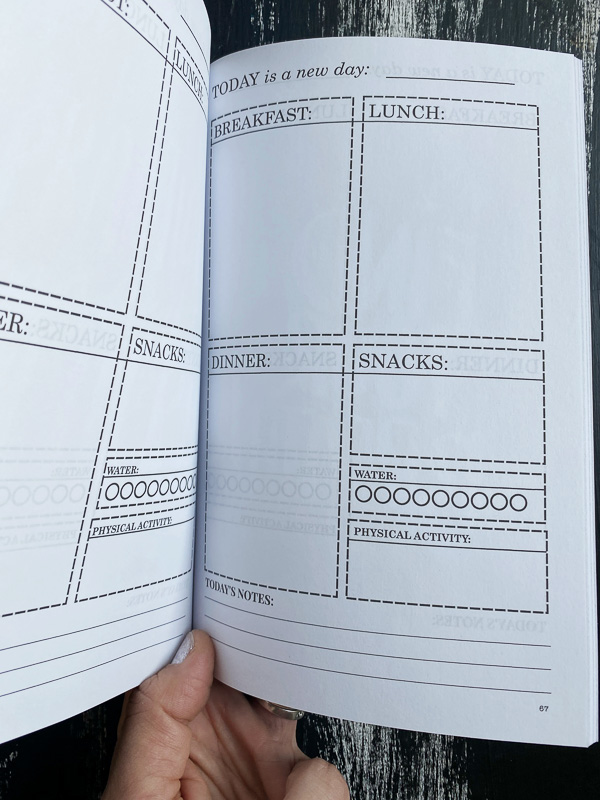 I am about to start my 7th food journal at the beginning of January. Wanna join me?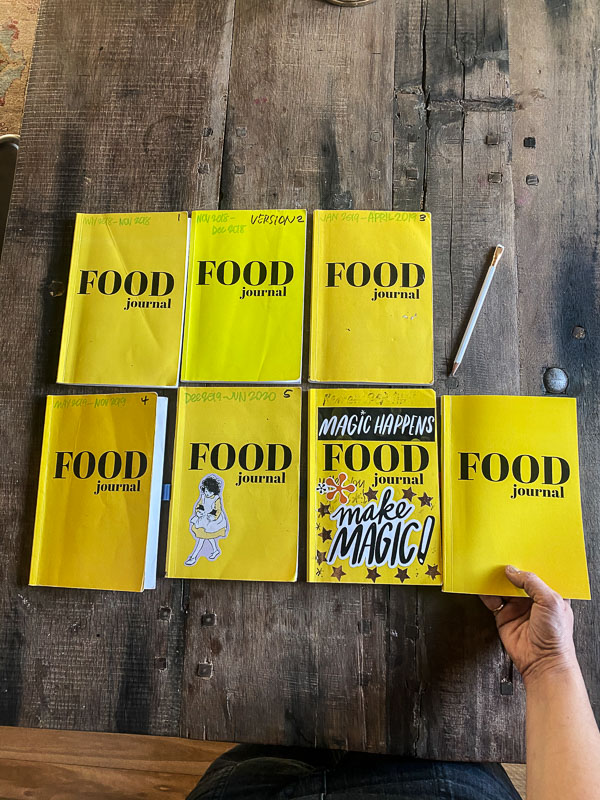 Above is all of my work for the past two years. There's so much data in all of them!
I love referring to the lists I've made in them when it's time to meal plan & grocery shop.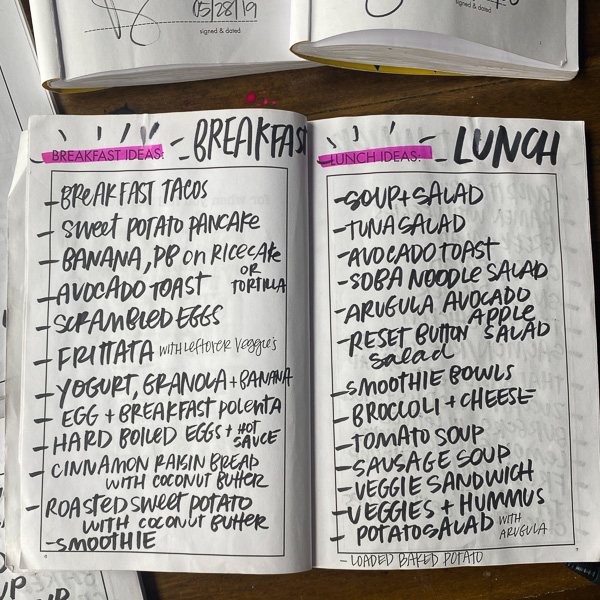 Sometimes I use a Tombow brush pen
to make my entries.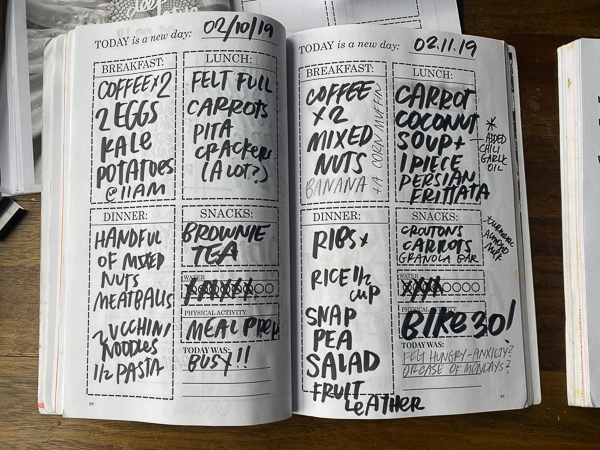 Sometimes I use pencil!
Some days I have my nourishment in check.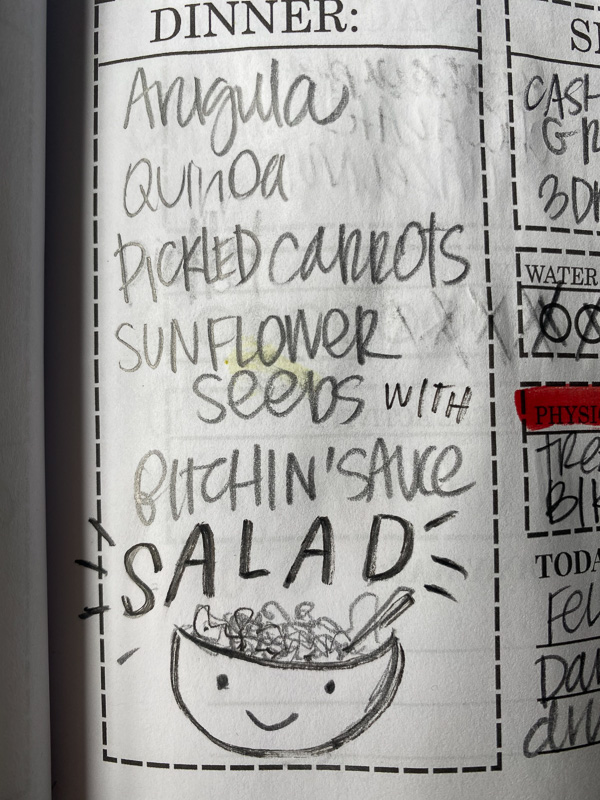 Some days look like this…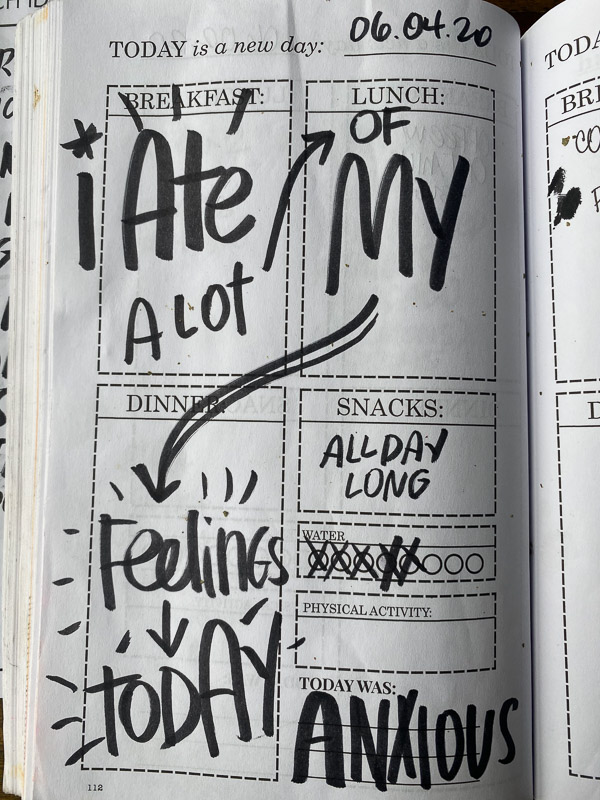 My favorite part is that I built in some pep talks. I find them just when I need to see them.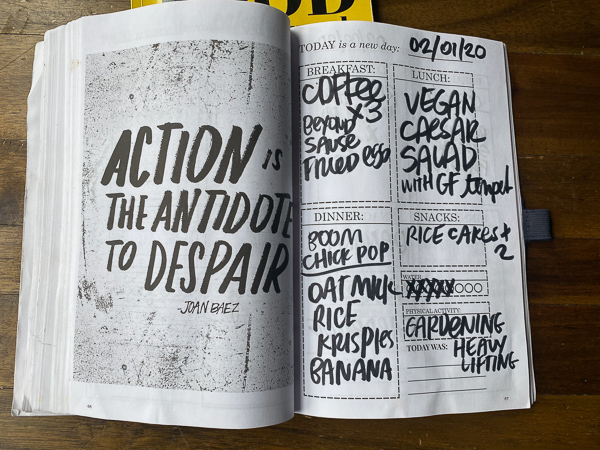 I used my food journal when we went to Italy last year! It's fun to look at all of our yummy meals. Sigh!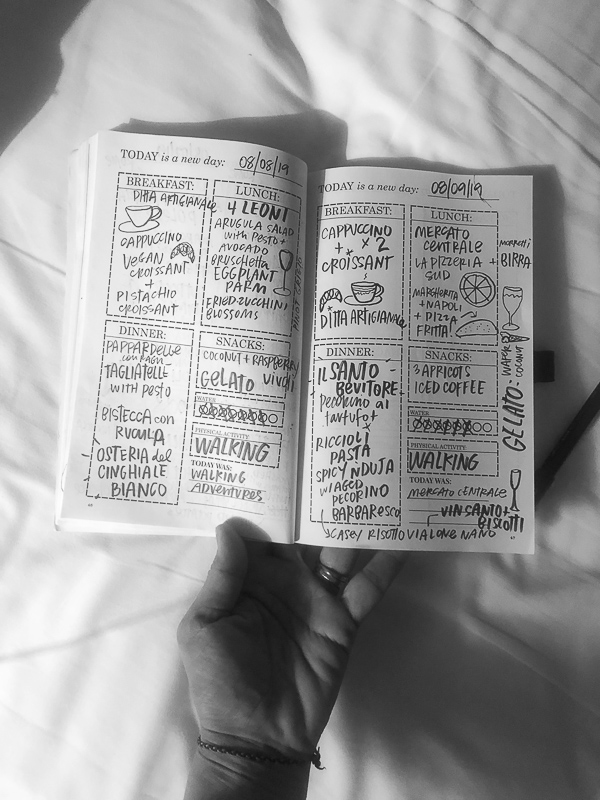 The more I've done this, the more I've learned about myself. Like…I know that if I have more than two alcoholic beverages, my eating habits GO OFF THE RAILS. When I've had cereal for dinner more than two nights in a row I'm in a funk. If I have a bigger breakfast in the morning, I tend not to snack throughout the day. I thrive when I'm drinking water and I end up eating more when I work out.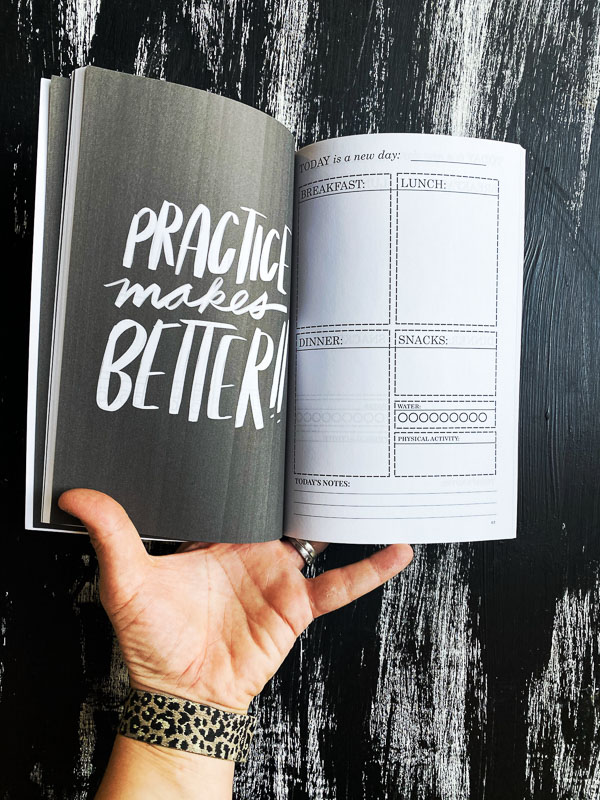 The more practice I have checking in with myself and what I am eating, the more I can trust myself to use food as nourishment, not to numb out with. It helps keep me accountable!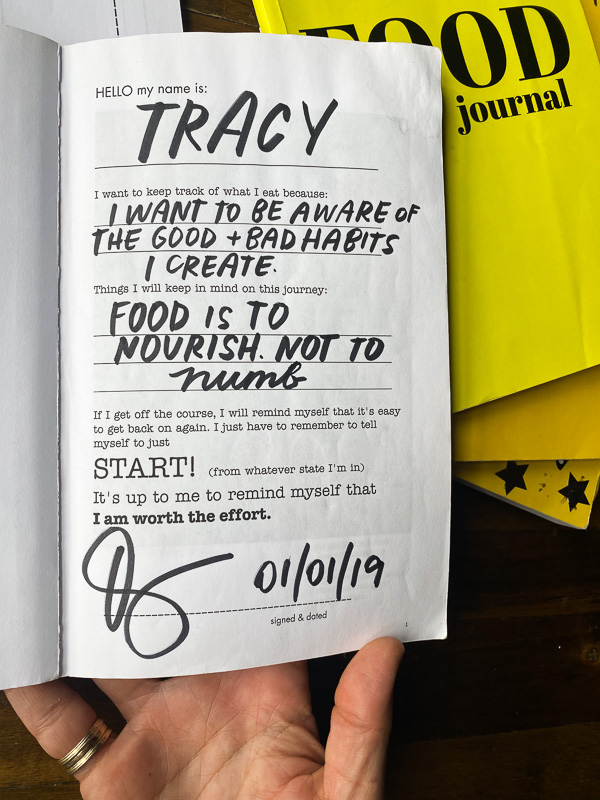 If you'd like to purchase a food journal, I have some in my Etsy shop. I'll be sending them out ASAP so you can get started on the practice with me. It's one of the best ways to practice your handwriting 😉 Speaking of handwriting, follow my handwriting adventures on my Instagram account, @thehandwritingclub.