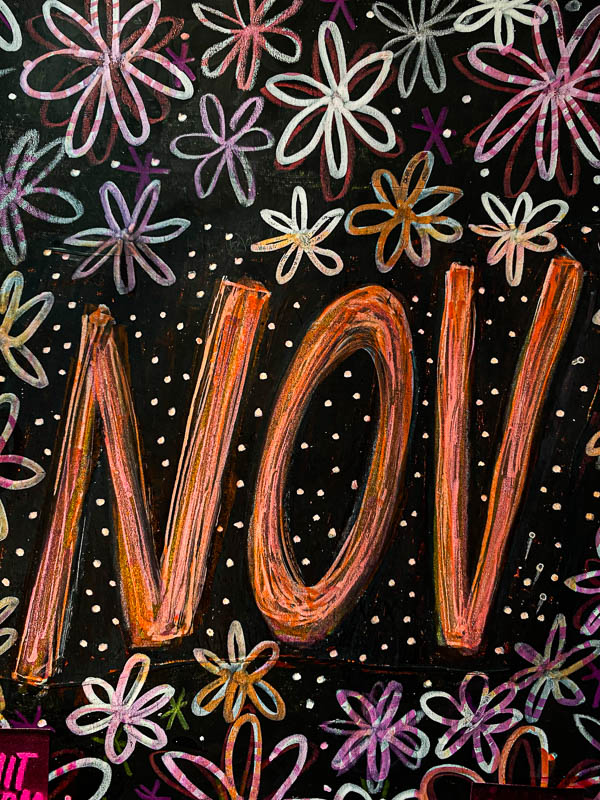 Currently November 2022
Ahh November. You were filled with so many emotions. You usually are. I am glad you're over.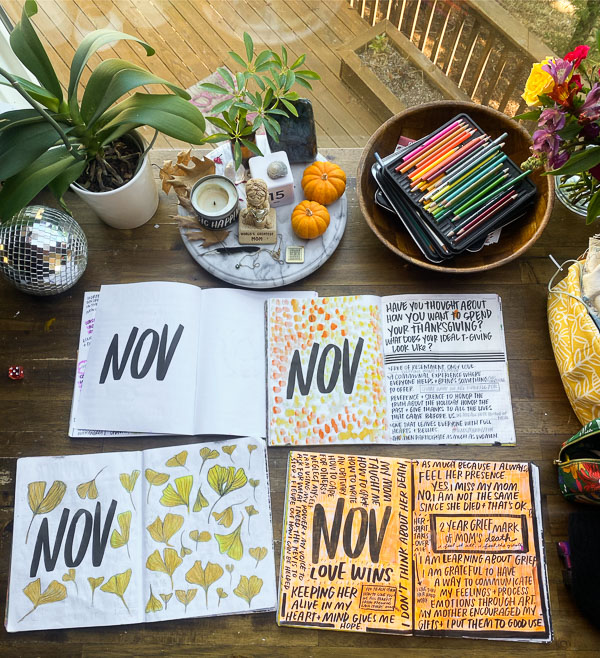 November marked 5 years since the passing of my Mom. This Currently Workbook project was born out of grief. I've been productive with my feelings through art.
I made an altar for her at my dinner table.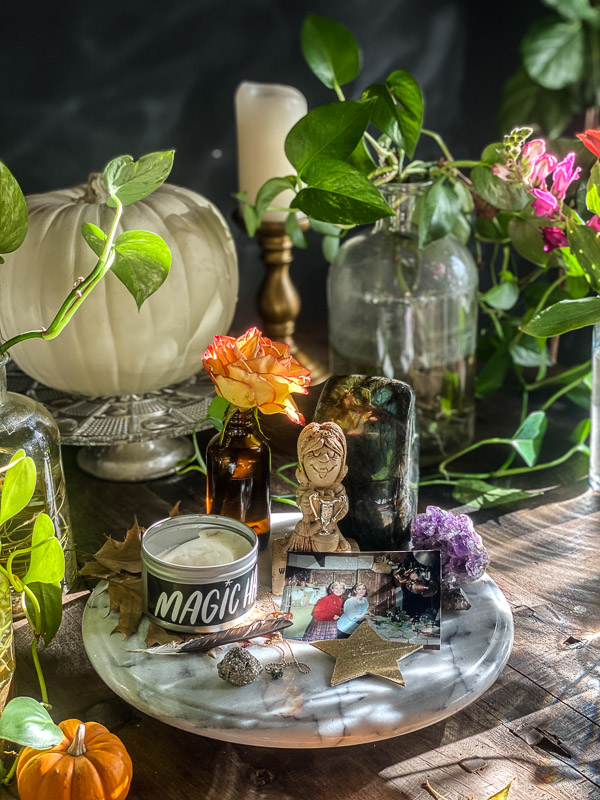 In my currently workbook this month, I drew thanksgiving foods.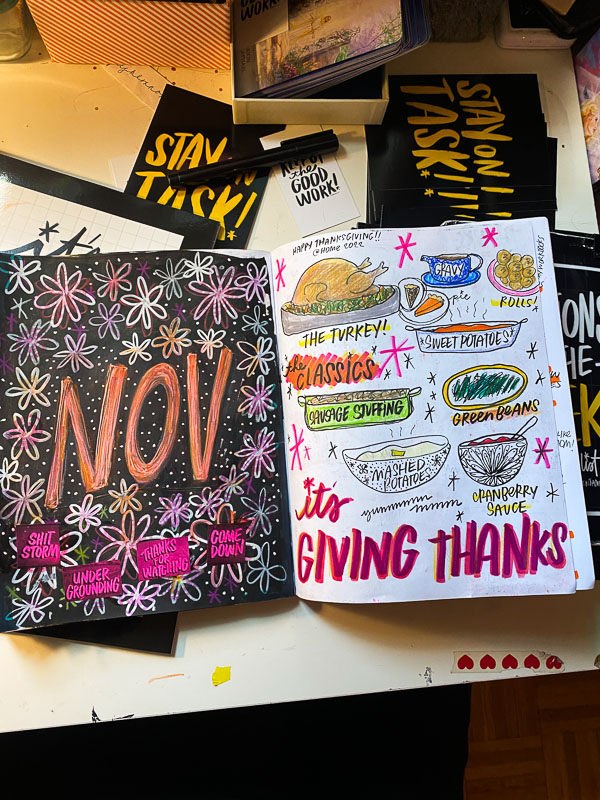 I used black gesso on top of the paper. Then I added white flowers with a white posca pen.
I added paint on top and played around with colored pencils.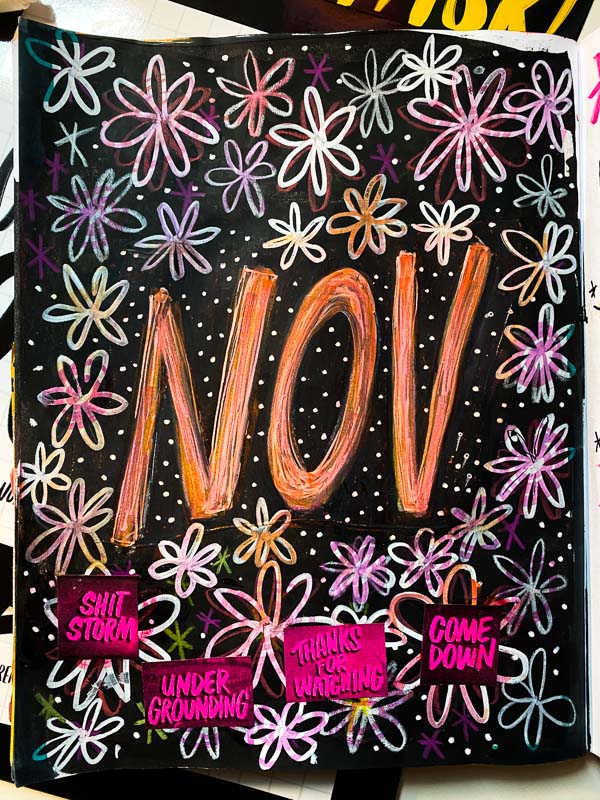 Pretty fun.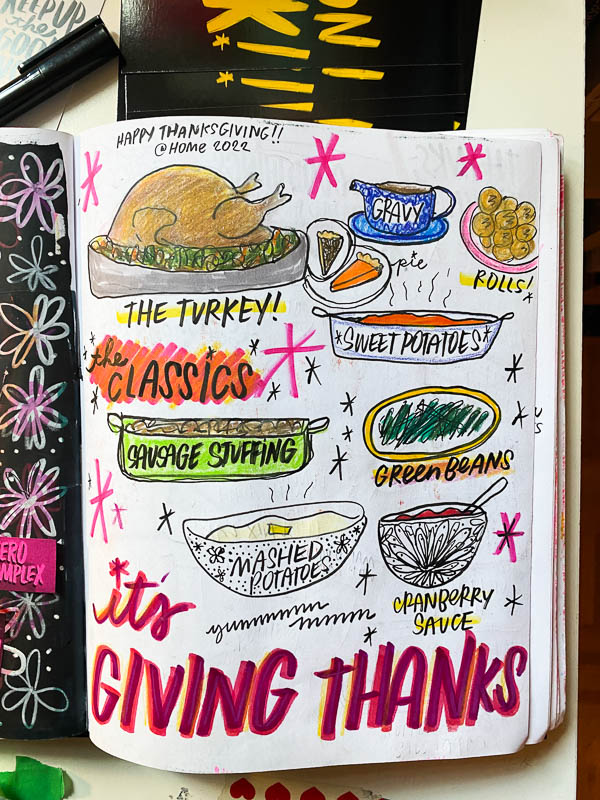 Flip the page.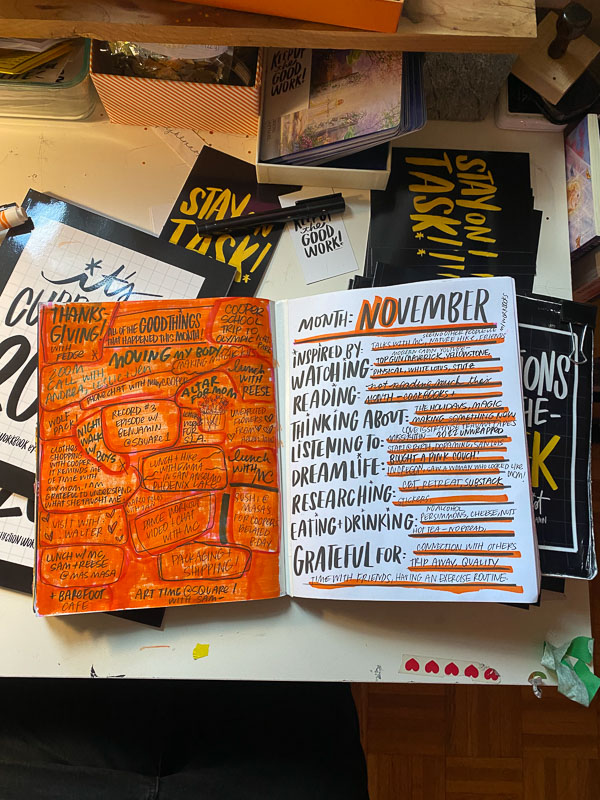 All the good things that happened this month. I colored it all in orange cuz I was bored.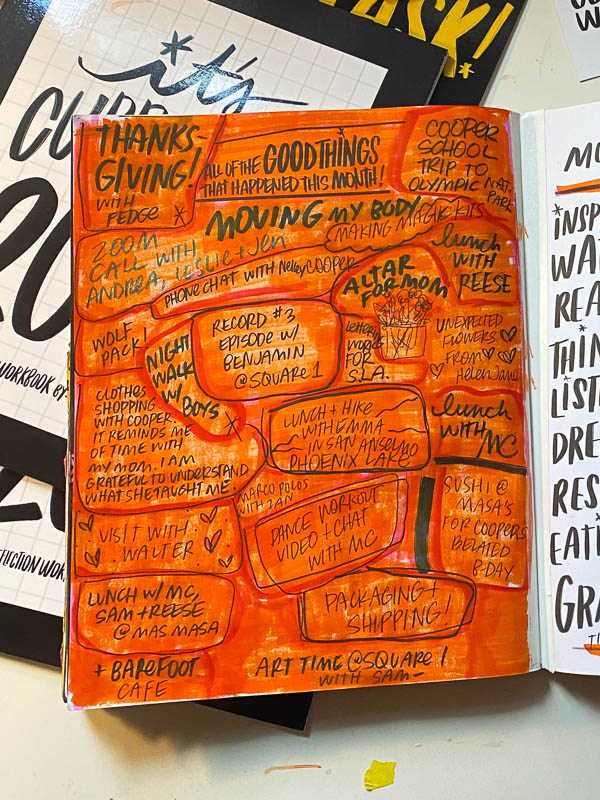 Putting the NO in NOVEMBER.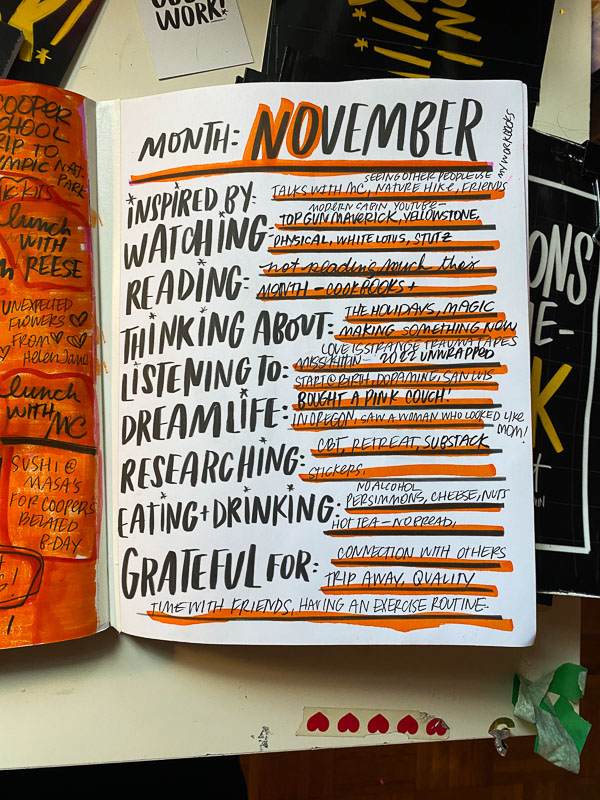 Let's get into it!
Inspired By:
Walks at night.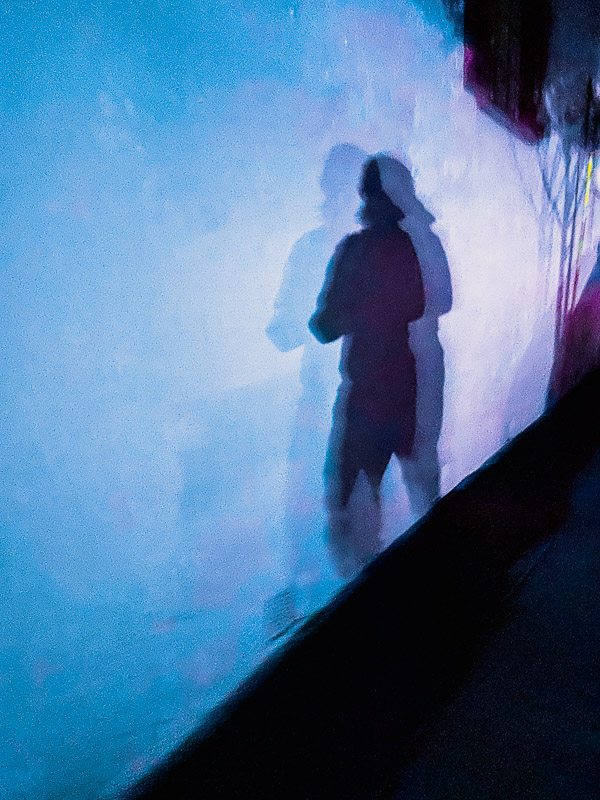 Myself.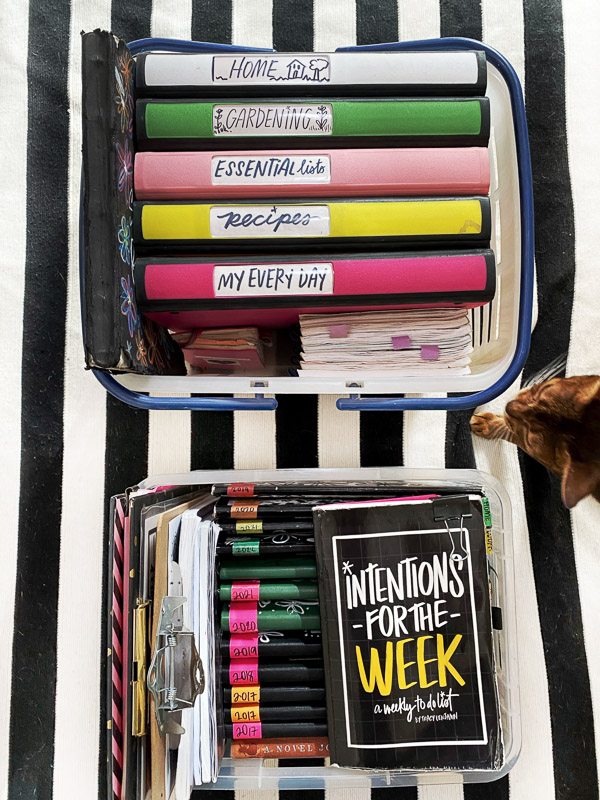 The support of strangers and friends.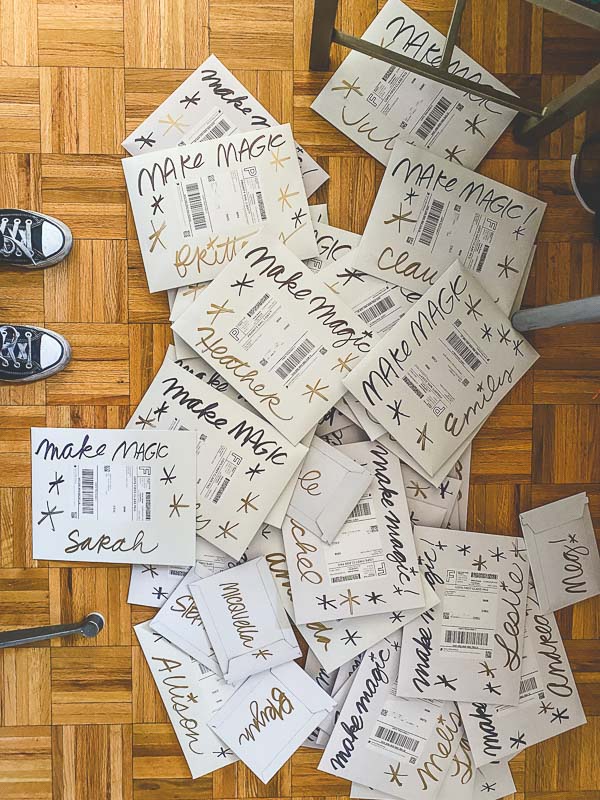 All of my words for the past 4 years.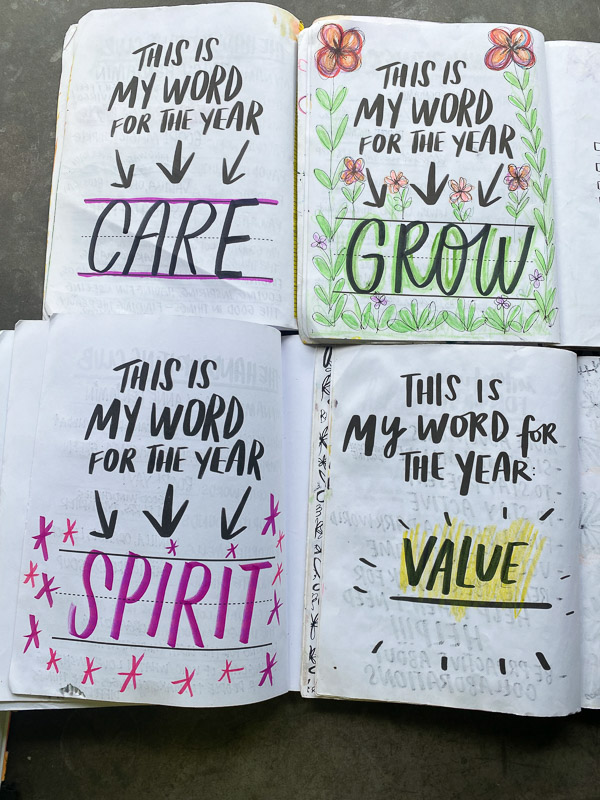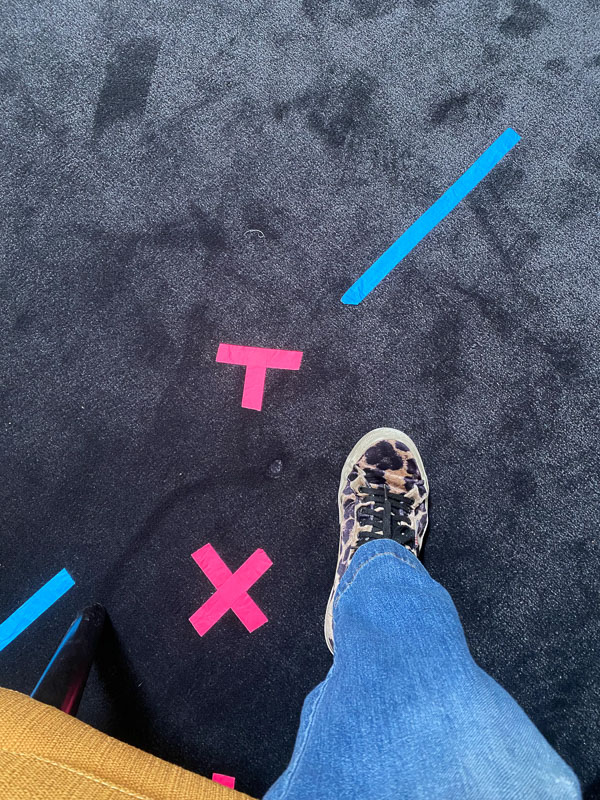 Watching:
Yellowstone
White Lotus
Physical
Top Gun Maverick
Stutz
Reading:
Our book club went on a little break the past month so I'm not currently reading anything other than Thriving as an Empath
for daily meditation.
Thinking About:
The holidays. Stress. Life. My career. EVERYTHING.
Listening To:
Listen to the last installment of my discussion with Benjamin Russack about Binge Eating!
I've been enjoying this radio:
This is my hyper fixation/get-motivated song.
When I want to daydream.
Love really is strange. This one is haunting me.
Cooper likes to listen to this when I pick him up from school. It relaxes him.
Dream Life:
I had a dream that I bought a pink couch. I also had a dream that I was in a department store and saw a woman that looked like my Mom. That's all I can remember right now.
Eating/Drinking:
Going through a Brussels Sprouts & Hash brown phase.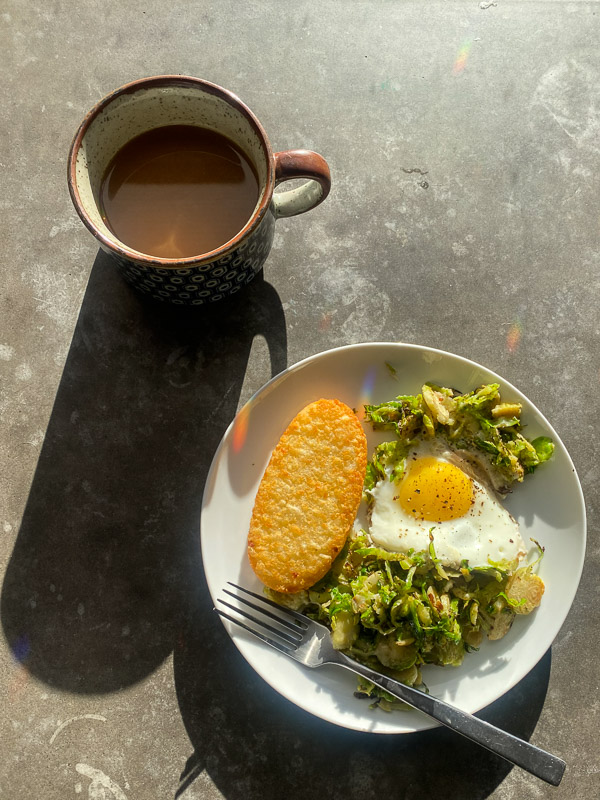 Thanksgiving dinner with my brother!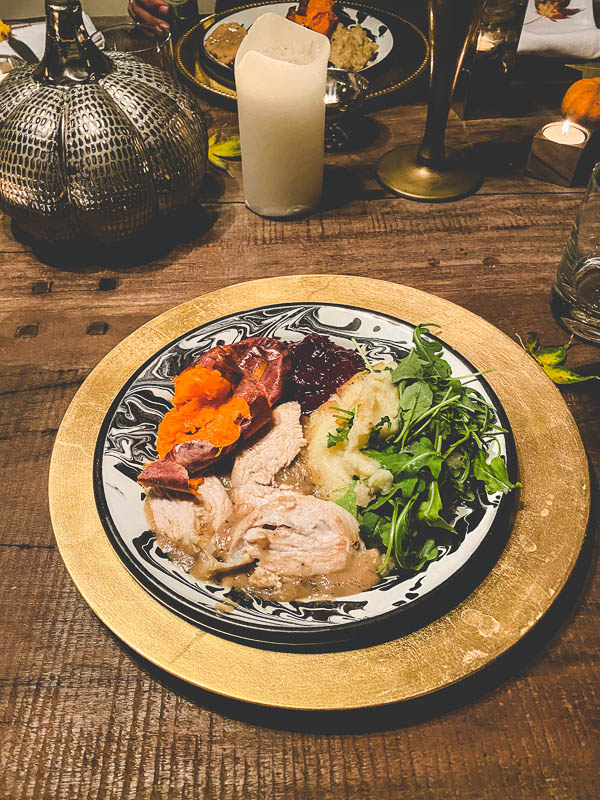 My crustless pumpkin pie was yummy.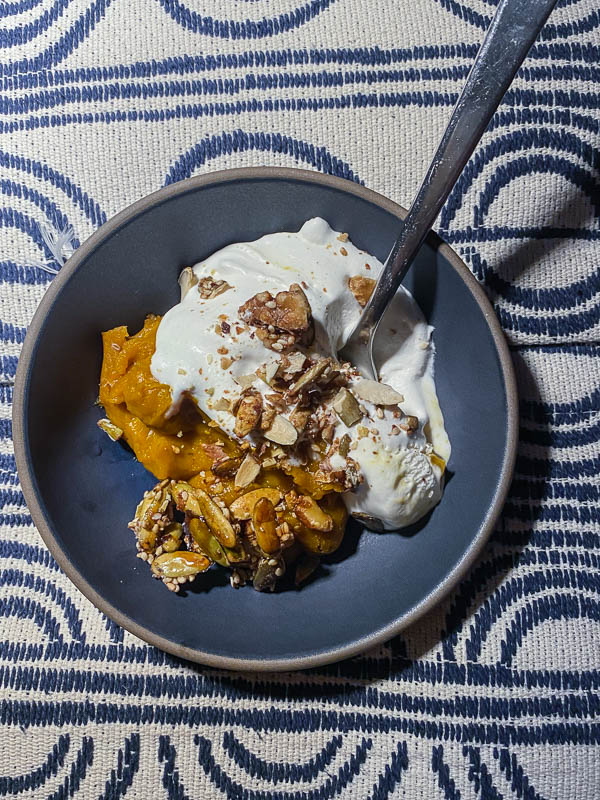 My Mom's Spanish Garlic Shrimp is saving me right now.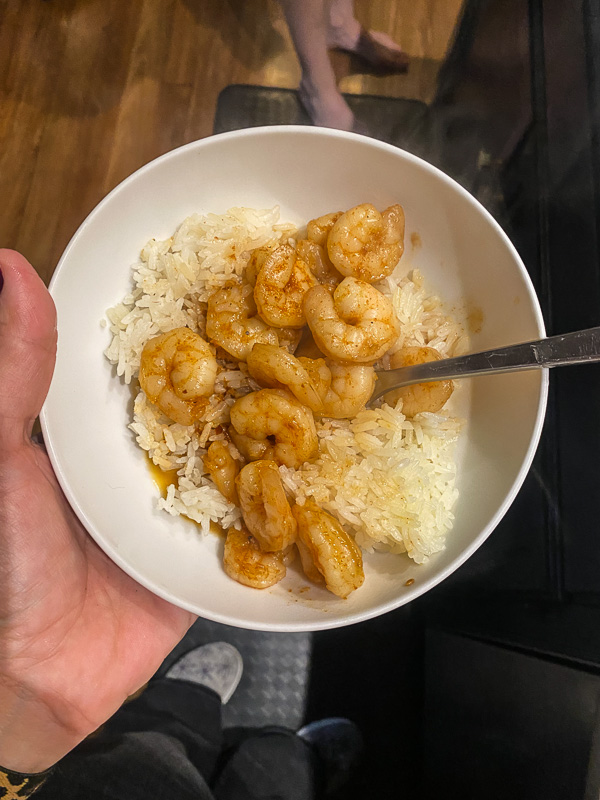 I added pumpkin seed brittle to the rotation.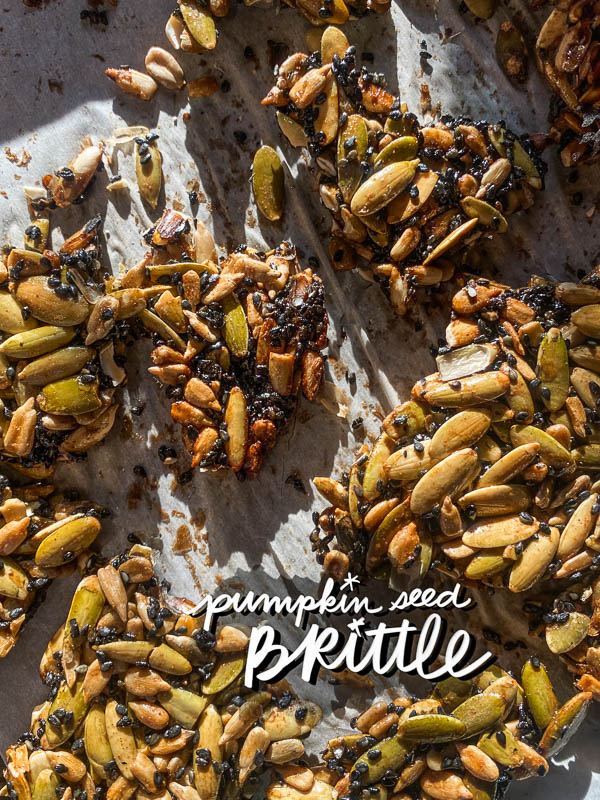 I'll share this recipe one day.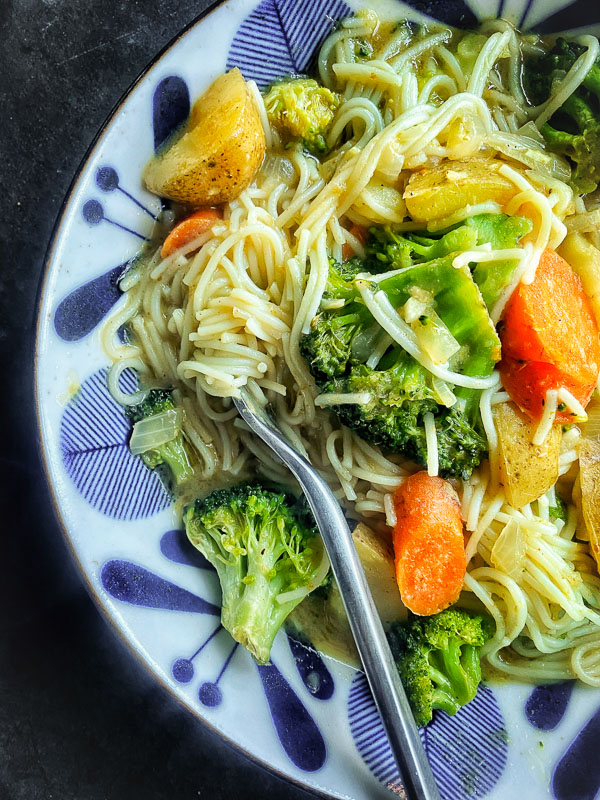 Been living off of snacks lately.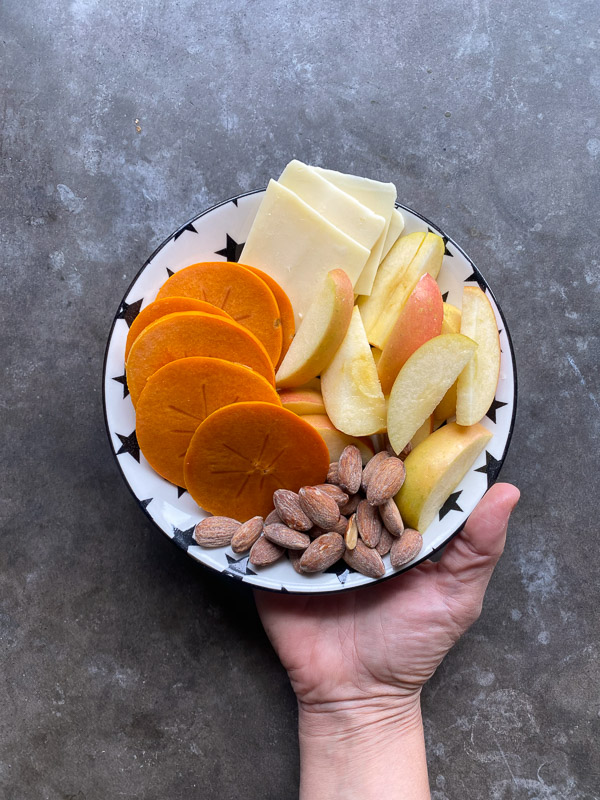 AND TEA. SO MUCH TEA.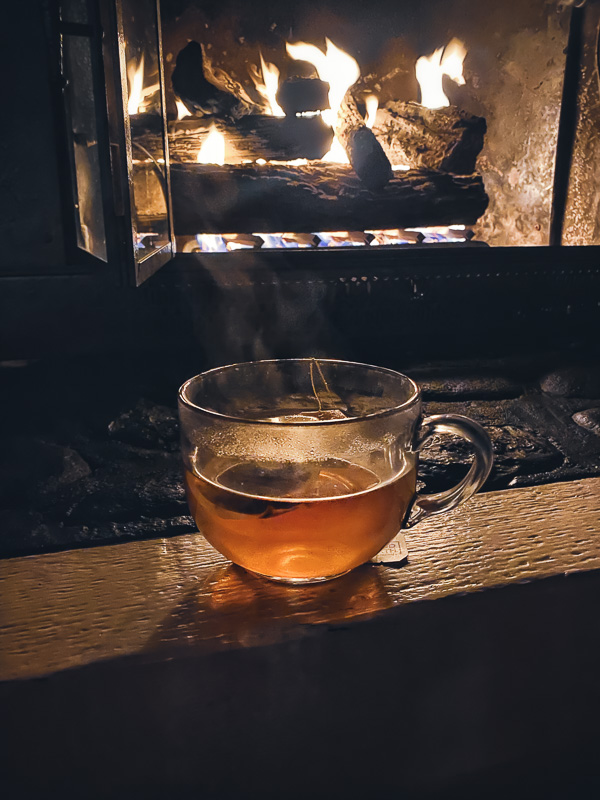 These Cheesy Potato Stacks were a real treat.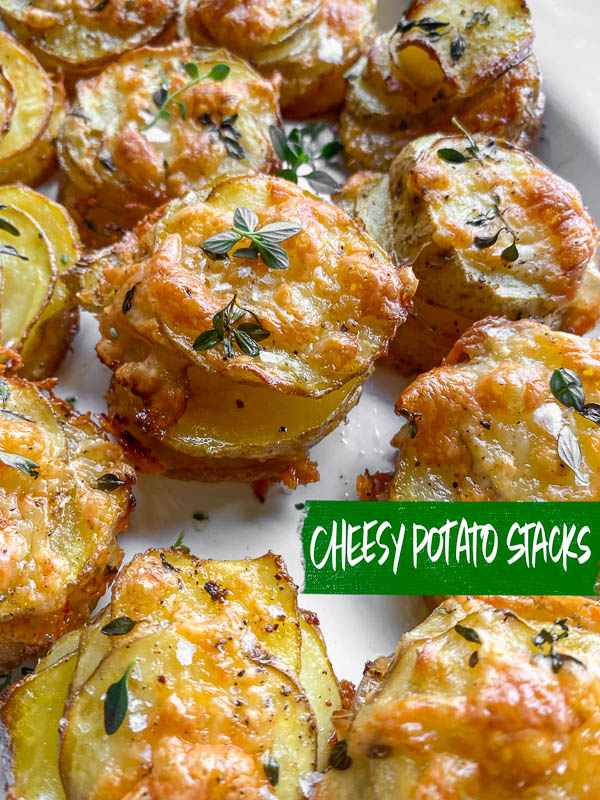 I had a few good avocados this month. Praise be!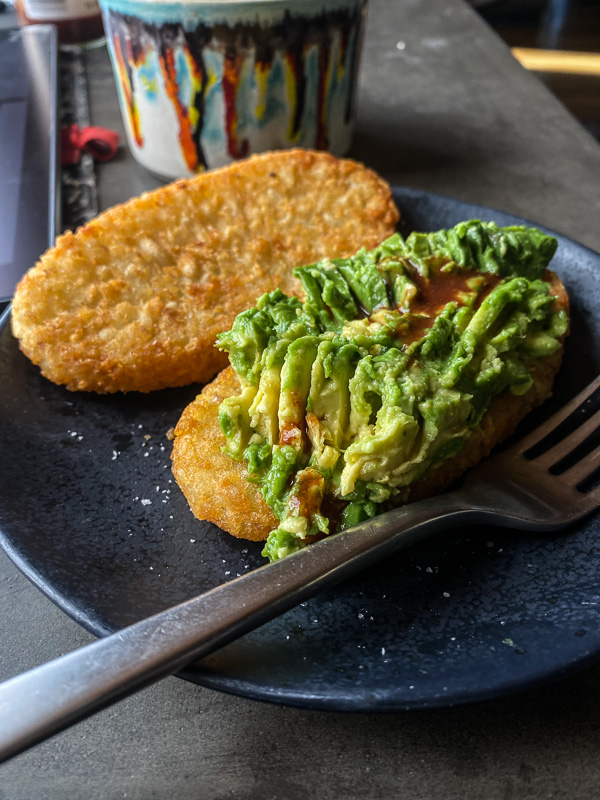 And kale salads… and lunches with friends!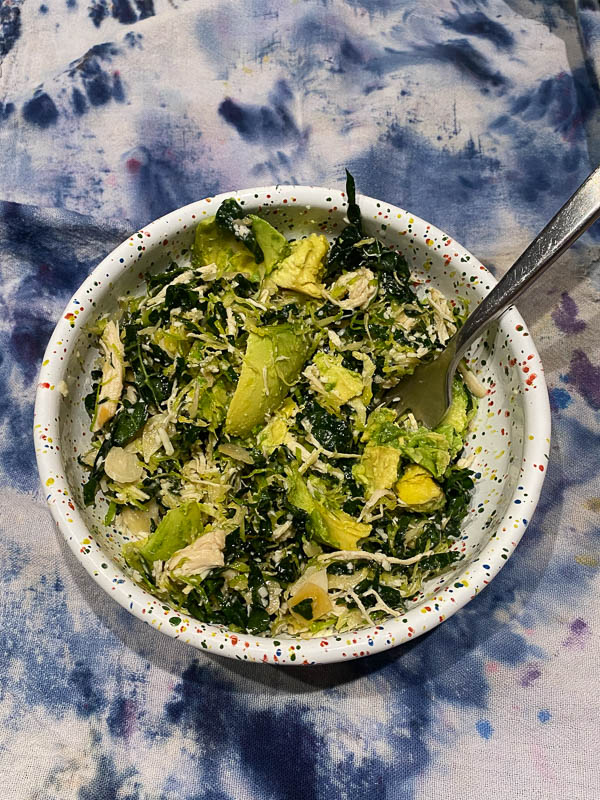 Grateful For:
my health
my family
my art practice
quality time with friends
Self Portrait for November: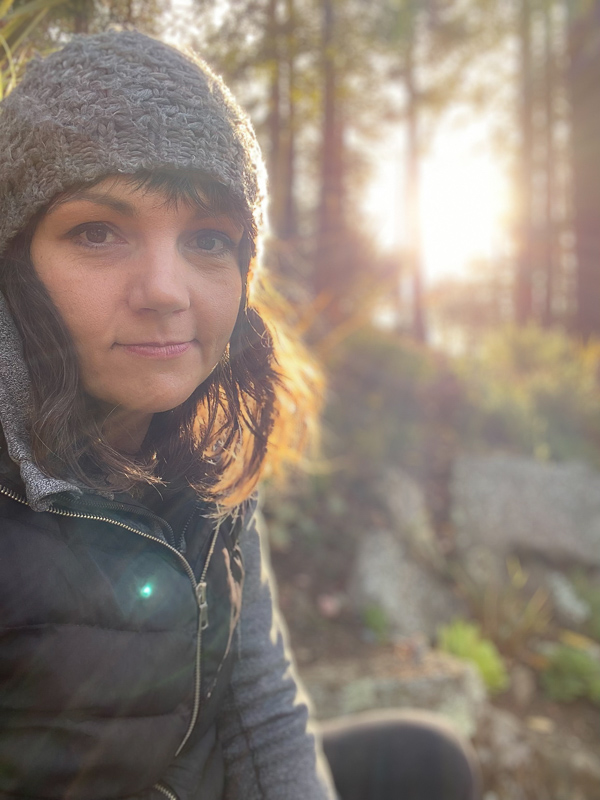 I hope December is good to you!
XO, TRACY