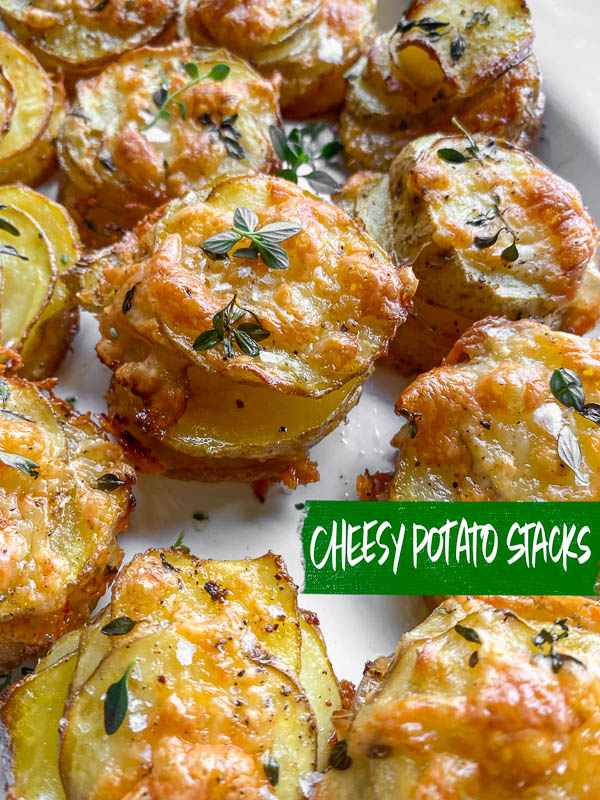 Cheesy Potato Stacks made their way onto my breakfast plate the other day. Who doesn't want to start the day with stacked potatoes with crispy edges? WHOOOO?!!!
If you're having some fancy holiday dinner, I'm pretty sure they'd fit right in there too.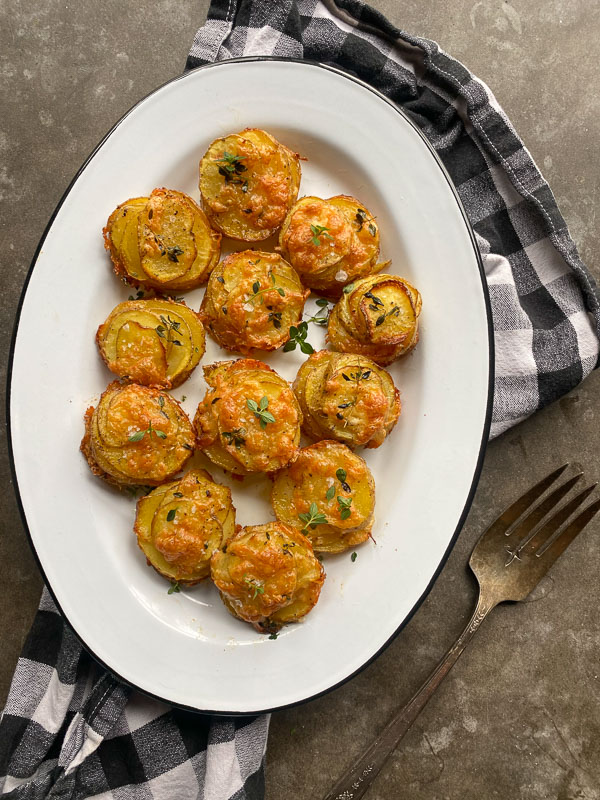 Can you imagine these on a Thanksgiving plate with turkey and a little bit of gravy? I wouldn't be mad if a little bit of cranberry sauce got onto my fork while tasting.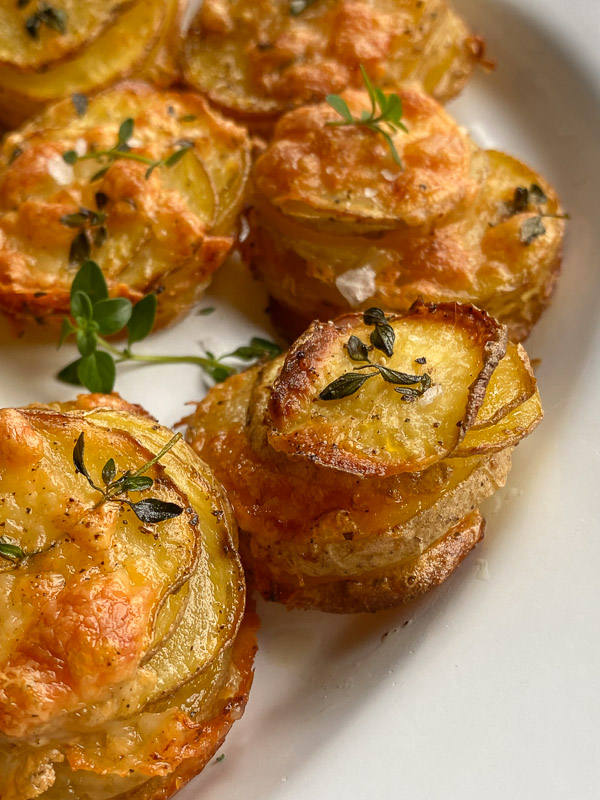 For now, we just eat them on a weekday morning because they're that easy to make and I'm going through a weird egg & potato kick right now. Consider yourself warned.
Ingredients involved: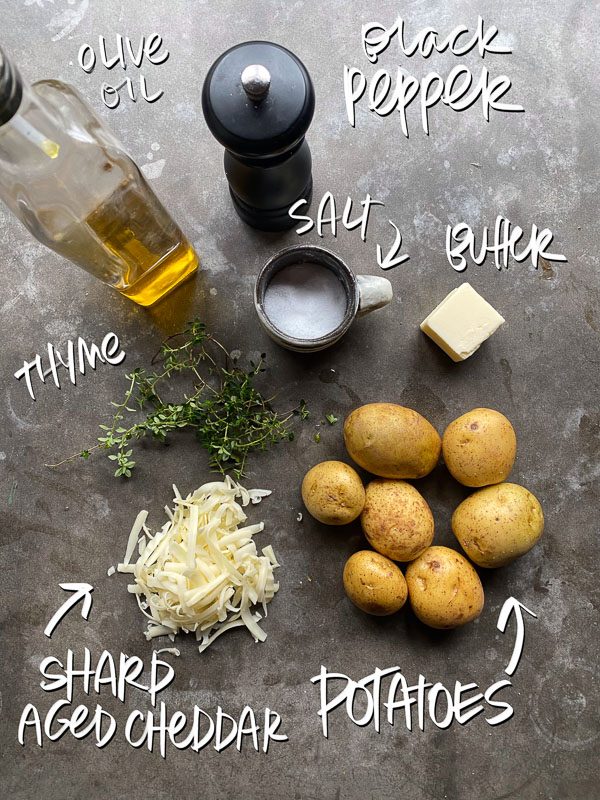 Melted butter and oil with some chopped thyme. Slice the potatoes and toss them in the butter/oil/thyme mixture.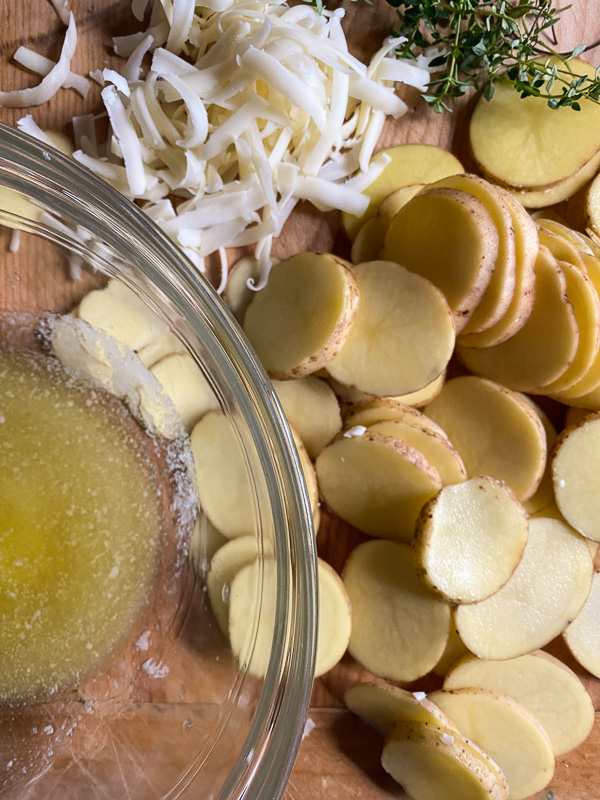 We are going to layer them up in a prepared muffin tin.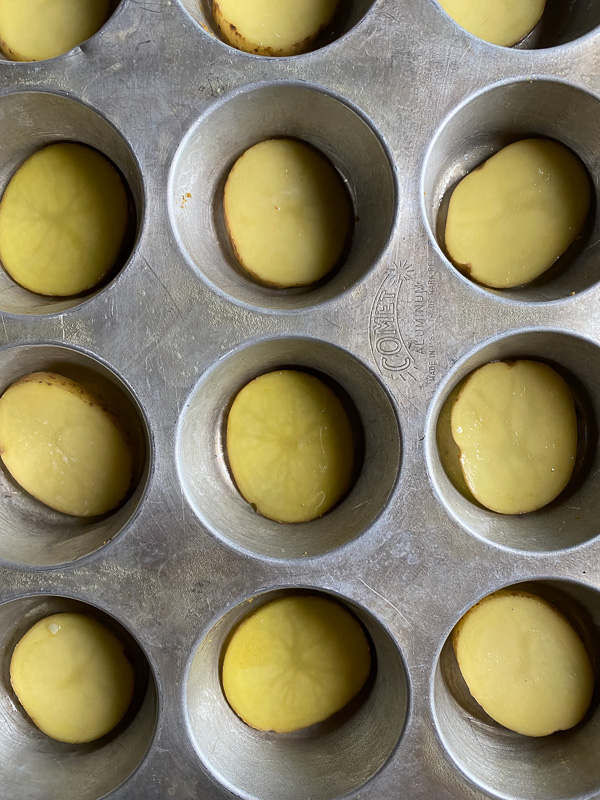 After a few layers, we add a little bit of cheese (FOR FUN!).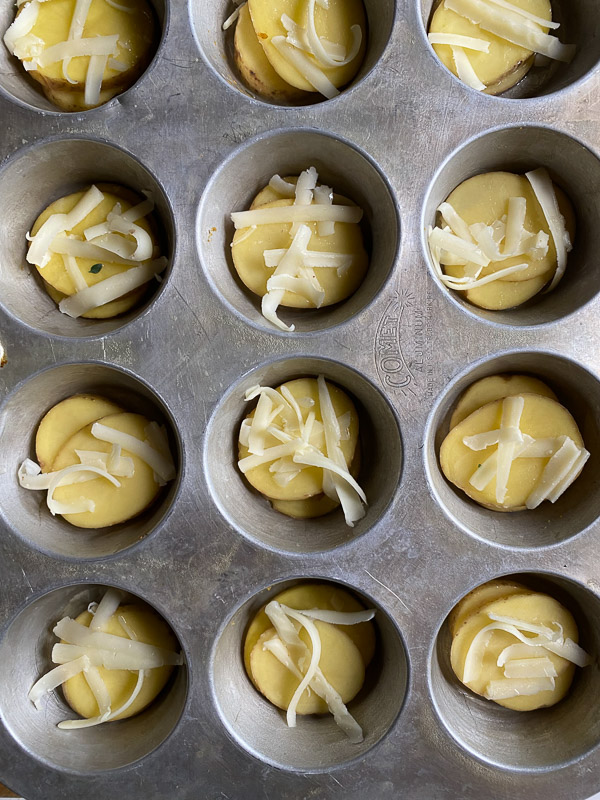 Top with more layers. Add the rest of the cheese. Sprinkle with salt & pepper. Top with thyme and BAKE.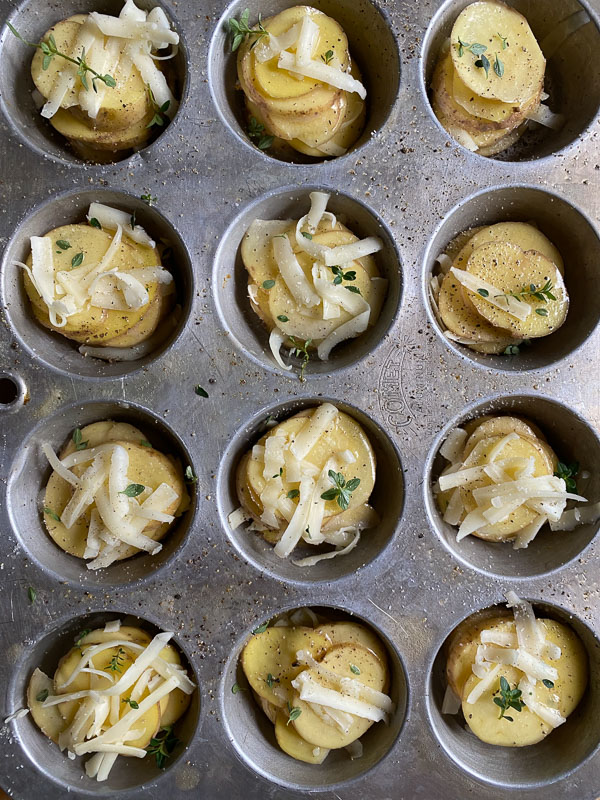 BEFORE
AFTER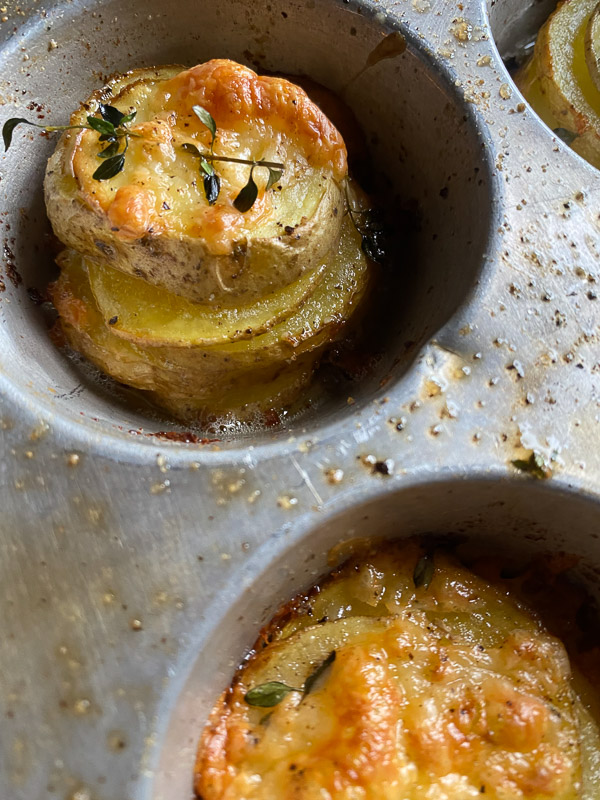 Plated!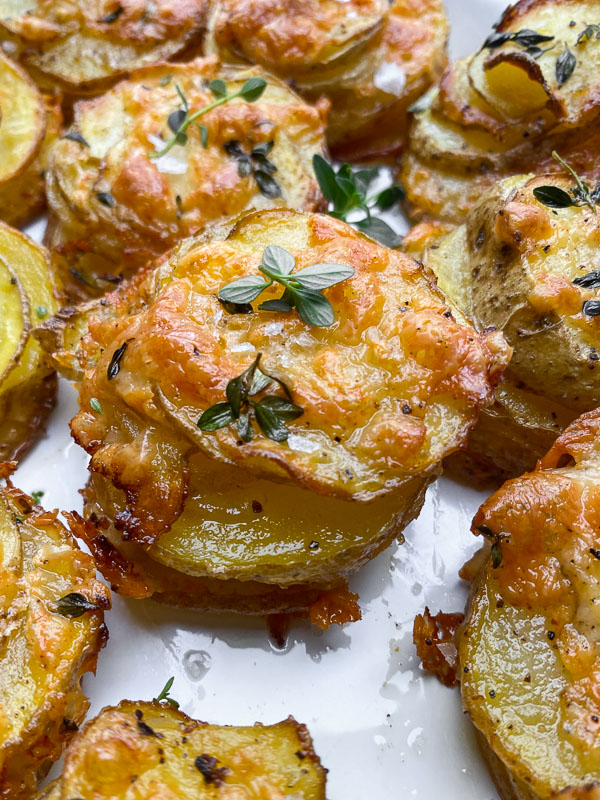 Breakfast!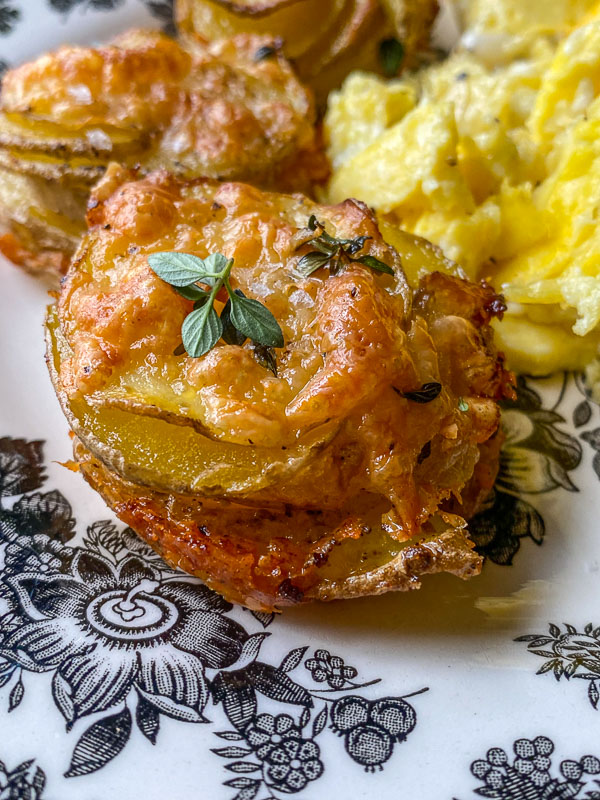 Speaking of crispy cheesy potatoes- have you tried these Crispy Italian Fries? They're AMAZING.
Cheesy Potato Stacks

makes 12

serves 4-6

recipe adapted from Williams-Sonoma

3 tablespoons salted butter, melted
1 tablespoon olive oil
1 tablespoon chopped fresh thyme, plus whole leaves for garnish
kosher salt & cracked pepper
7-8 Yukon gold potatoes (about 2 lbs). peeled and sliced 1/16 inch thick
1 cup shredded sharp white cheddar

Preheat an oven to 375°F Spray 12 standard muffin cups with nonstick cooking spray.

In a large bowl, whisk together the butter, olive oil, chopped thyme, kosher salt, and pepper. Add the potato slices and toss to coat evenly.

Layer the two potato slices into each of the prepared muffin cups, add a few shreds of cheese and layer the tops with the remaining potatoes, filling each cup. Sprinkle the remaining cheese on the top of each stack, and season with salt, pepper, and reserved thyme. Bake until the edges and tops are golden brown and the centers are tender, 45 to 55 minutes. Let the potato stacks rest for 3 to 5 minutes, then carefully remove them with a small offset spatula. Serve immediately.