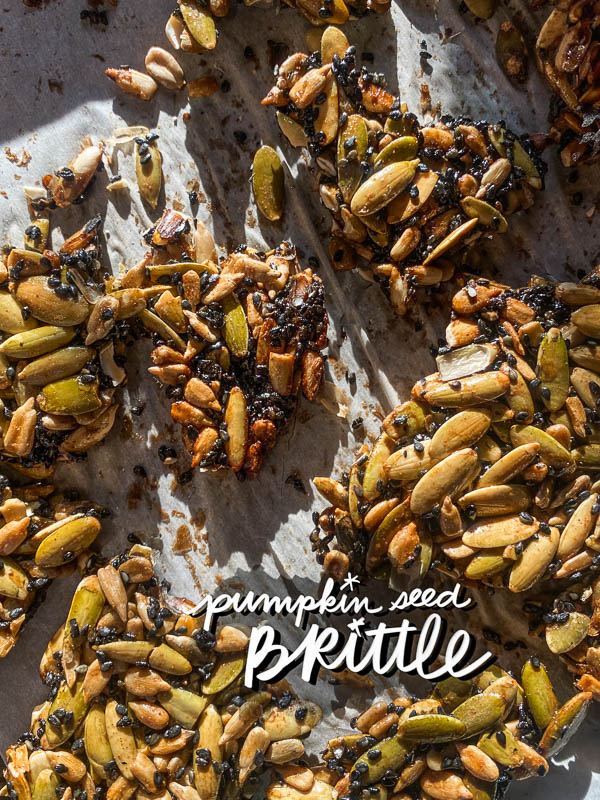 I have a special place in my heart for community cookbooks. My Mom contributed to many and in my first year of grief, I found one of her recipes in an old community cookbook in a local bookstore. How magical that was! There's always so much inspiration & elder wisdom inside every spiral-bound cookbook. They feel like hugs from my Mom and her friends. I found the recipe for Pumpkin Seed Brittle in this one cookbook I checked out from the library!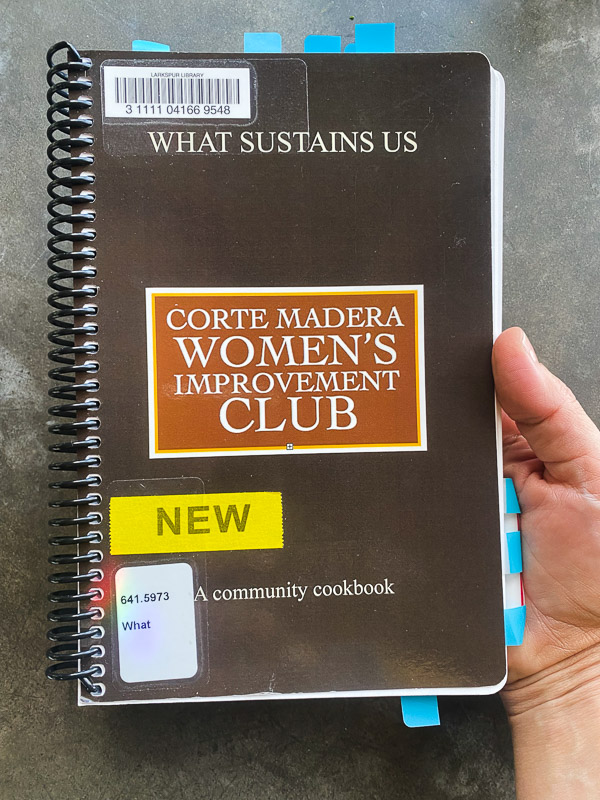 (which actually comes from The Healthy Mind Cookbook– by Rebecca Katz who is also a local-to-me author
) (how cool is that?!)
I had all of the ingredients and you know how that goes… Off to the kitchen I go because it's all meant to be if I have the ingredients! This brittle is delightful, and I'm happy to add it to the rotation. If you've been around here, you know I love things with seeds & sesame in them (see killer granola, matcha sesame granola, roasted cashew sesame ). This brittle is incredible! I can't believe it's only maple syrup that binds it all together. It's the perfect amount of crunch + sweetness. I'm in love.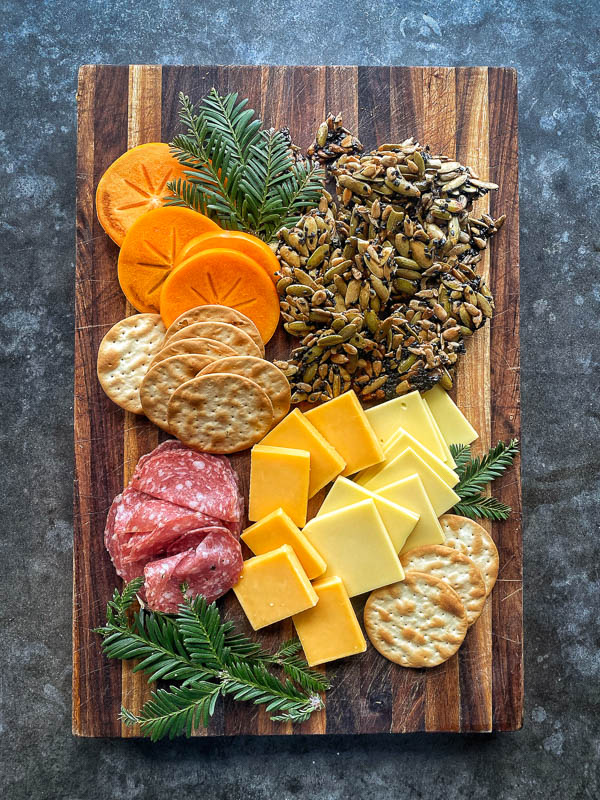 I see two major purposes for Pumpkin Seed Brittle this time of year. A fun addition to cheeseboards (see above) and edible gifts! But let's not limit ourselves. This simple brittle could also be a nice afternoon snack or an after-dinner nibble if you need a little crunchy sweetness.
Ingredients involved: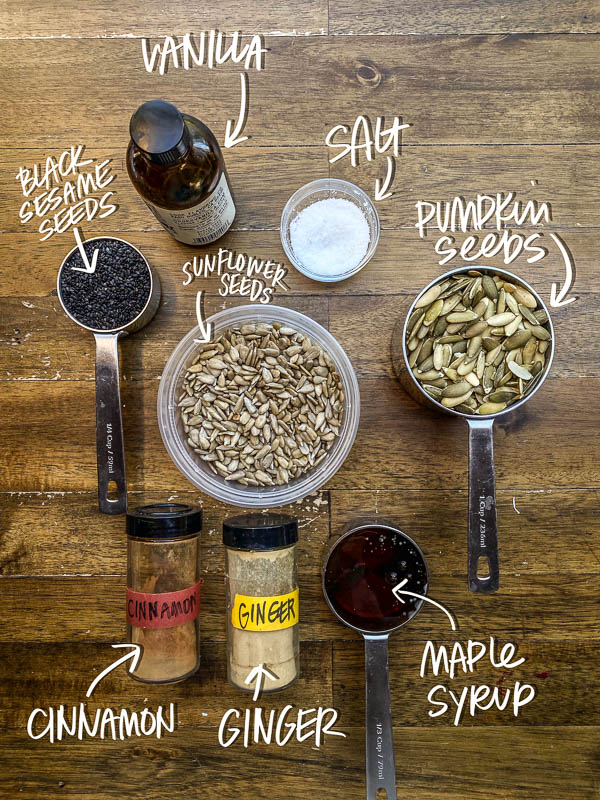 Mix it all together!!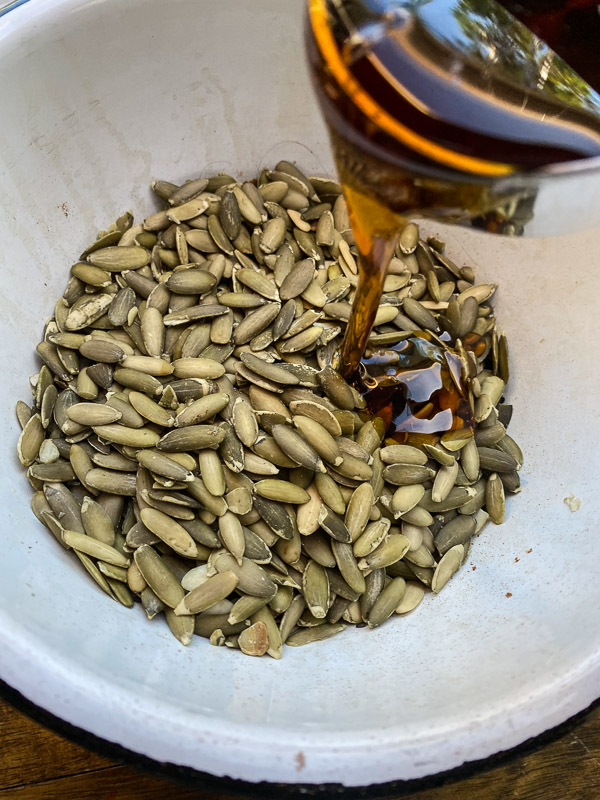 Lay it out on a parchment-lined baking sheet.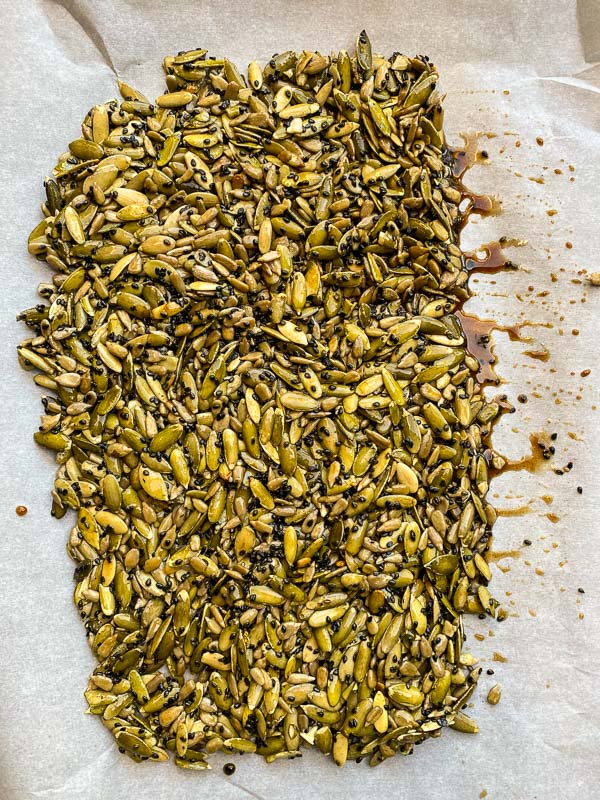 Bake! Let cool. Will crisp as it cools.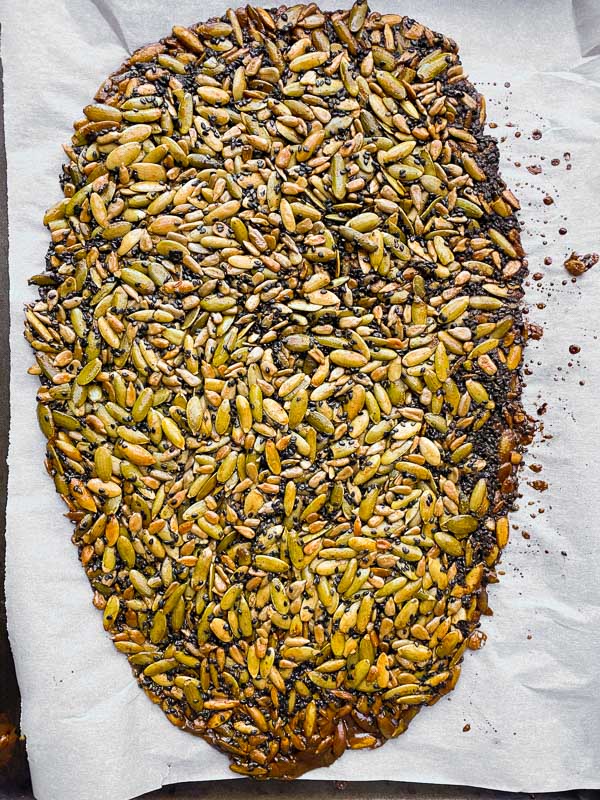 The best part is breaking it up into small pieces!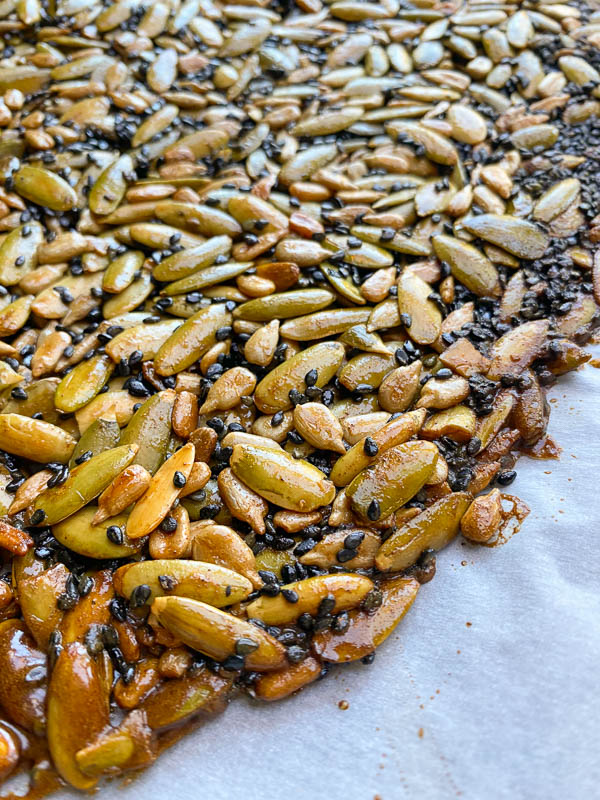 MMM!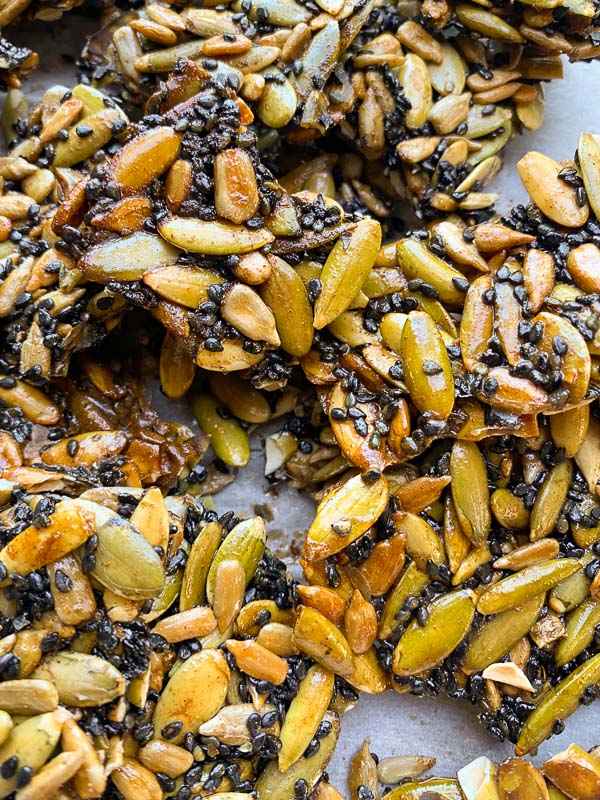 CRUNCHY!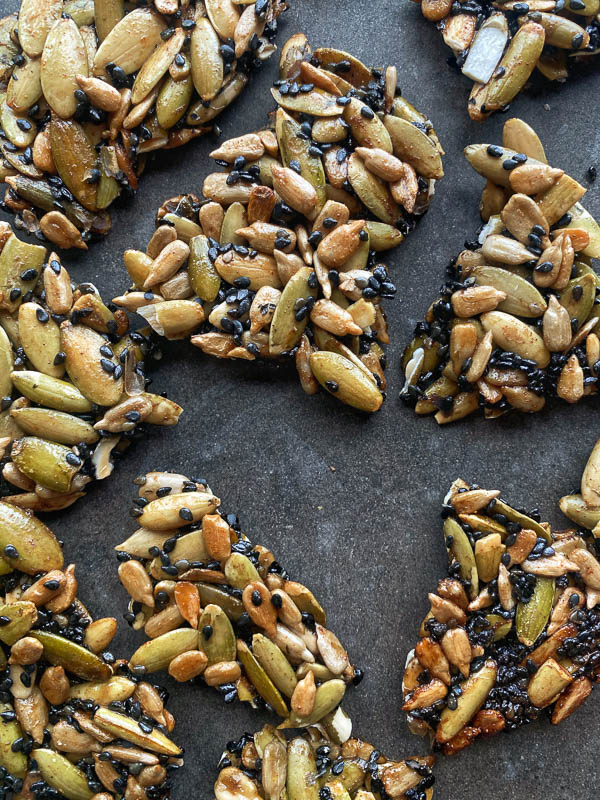 Welcome to my cheeseboard, Pumpkin Seed Brittle.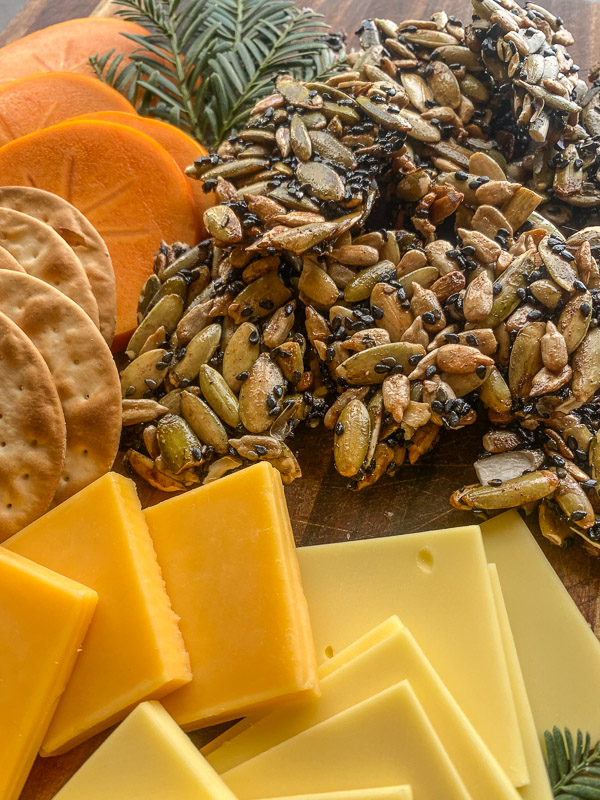 We are happy to have you.
Pumpkin Seed Brittle

makes 3-4 cups
recipe slightly adapted from The Healthy Mind Cookbook

1 cup pumpkin seeds
3/4 cup sunflower seeds
1/3 cup black sesame seeds
2 teaspoons ground cinnamon
1 teaspoon ground ginger
1 teaspoon kosher salt
1/3 cup maple syrup (grade A)
1 1/2 teaspoons vanilla extract

Preheat oven to 325F. Line a rimmed baking sheet with parchment paper.

In a large bowl, combine pumpkin seeds, sunflower seeds, black sesame seeds, cinnamon, ginger and salt. Add maple syrup and vanilla and stir until well combined.

Spread the mixture evenly onto the prepared baking sheet. To get an even top, place a piece of parchment paper and cover the top and smooth the mixture until it's flat- about 1/8 inch thick. Bake for 25-30 minutes, or until brown. Remove from the oven and allow to cool completely. It will become more crispy as it cools.